Thomas takes a look at the upcoming tracks
Thomas takes a look at the upcoming tracks
Hammerhead Designs was launched with the intent to provide new and better parts and innovative accessories for motocross bikes. One of our goals has been to design entirely new and unique products with improved ergonomics and the shift lever was the first part that we felt could be dramatically improved by providing a feature that would allow for the shifter to be repositioned to perfectly suit the riders size, shape, and preference.
Photos by Simon Cudby
This week I want to take a look at the remaining rounds of the series for the 450 class riders. Most of the tracks on the circuit have characteristics that favor one rider or another. Whether it be sand, hard pack or deep, rutty off cambered turns, riders will excel on surfaces and conditions that they feel most comfortable with. There is usually a pattern for a rider's results showing their comfort and speed at their tracks of choice.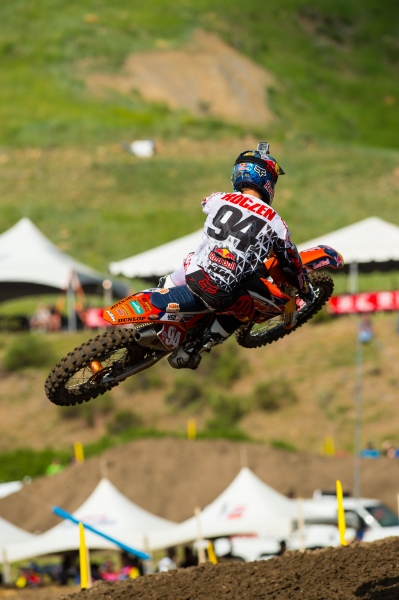 Thomas has Roczen making the podium at each of the last six rounds. No surprise there.
Budds Creek: This track immediately makes me think of the defending champ, Ryan Villopoto. He is on another level in southern Maryland but with him out with injury, someone else has to win. Chad Reed has always been very fast here (minus 2013). He gave Carmichael a run here a few times (2006) and if I had to choose a track that most closely mimics what Florida is like, this is it. James Stewart has had some incredible rides at Budds and if he can get up front early, this could be a great opportunity to get back on the right track. His 2003 ride here was one of the most memorable performances I have witnessed. Because of the dirt, I also look for Canard to excel this weekend. It isn't too much different that Oklahoma's red clay. Projected podium: Roczen, Dungey, Stewart.
Millville: With it's long sand whoops and softer soil, the riders who feel comfy in sand generally do well here. Metcalfe should step up a bit, providing his back issues are corrected. Trey Canard is ALWAYS fast here. He led his very first national in 2007 in Minnesota and has continually either been the fastest qualifier (2011) or battled for wins (2013). It's safe to say he will be running hot again in 2014. This might be Reed's best track and I am certain it is one of his favorites. I look for him to put in his best ride of the year. No one can go as fast through the Millville sand whoops as fast as James Stewart when he is at 100%. He won the race in 2013 so look for him to be strong (shocker). Ken Roczen likes the sand and the steel framed KTM should be nice and stable in the long sand whoops. We certainly can't come to Minnesota without talking about Ryan Dungey, either. He has been absolutely brilliant at his home race and I expect no different this year. I look for Dungey to win this one for the home team. Josh Grant has won a moto here before so look for speed from the 33 as well. Projected podium: Dungey, Roczen, Canard.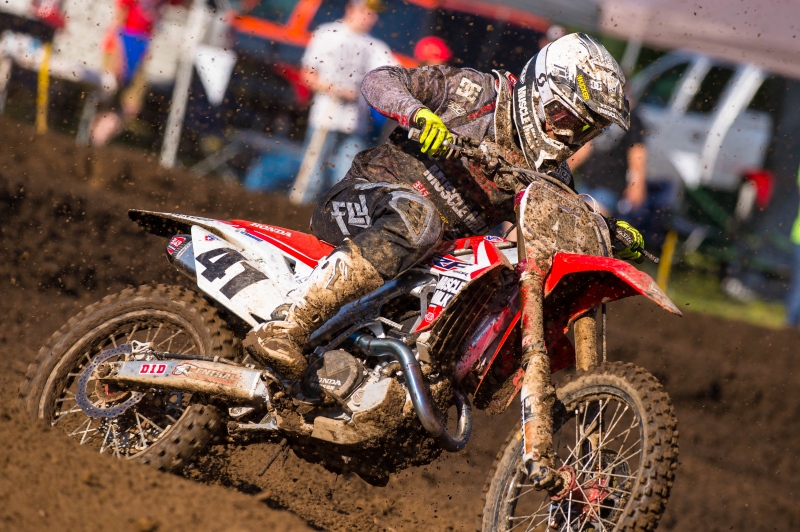 "Trey Canard is ALWAYS fast here. He led his very first national in 2007 in Minnesota and has continually either been the fastest qualifier (2011) or battled for wins (2013). It's safe to say he will be running hot again in 2014."
Washougal: This is a tricky, deceiving racetrack. Traction decreases as the day wears on and the shadows that the Washougal tree line provide amplify that uneasy feeling. Patience is everything on a track like this and technique for those slippery turns is paramount. Ken Roczen's higher gear riding style is perfect for this track. He keeps the RPM's down and thus his wheel spin. Ryan Dungey is another rider that jumps out to me because of his ability to carry momentum through turns without applying heavy throttle. He lets the bike roll through the turn on its own and that technique is ideal when traction is at its least. If Weimer can make it back out there, he rides these slippery tracks well so I would look for a strong showing from the 12. Thinking outside the box a bit, Freddie Noren has done well here and with his new program, I look for him to be solidly inside the top ten. This should be his best race of the year. Also look for Weston Peick to be pounding on the top 5's door. Projected podium: Ken Roczen, Ryan Dungey, Eli Tomac.
Unadilla: Ah, New York. What used to be soft, loamy dirt is now mostly down to the base. All of those bikes have taken dirt with them each and every race and the result is a rocky, slick racetrack. The promoters have been adding topsoil back into the facility in hopes of returning to what Unadilla once was but I don't foresee it ever returning fully to those days. Having said all of that, I look for Eli Tomac to get his first win of the year. He was absolutely incredible last year on his 250 and should be at 100% by this time. Roczen will be no pushover but I just think Eli will have another gear on August 9th. Stewart has never had much luck here and I look for him to not take the chances that winning requires. Dungey will be solid as usual and land on the podium. Jake Weimer (if he is back) rides well here and could use this to get his first top 5 of the season. Finally, I am going to go out on a limb and say that Phil Nicoletti leads laps at the 'Dilla. Projected podium: Eli Tomac, Ken Roczen, Ryan Dungey.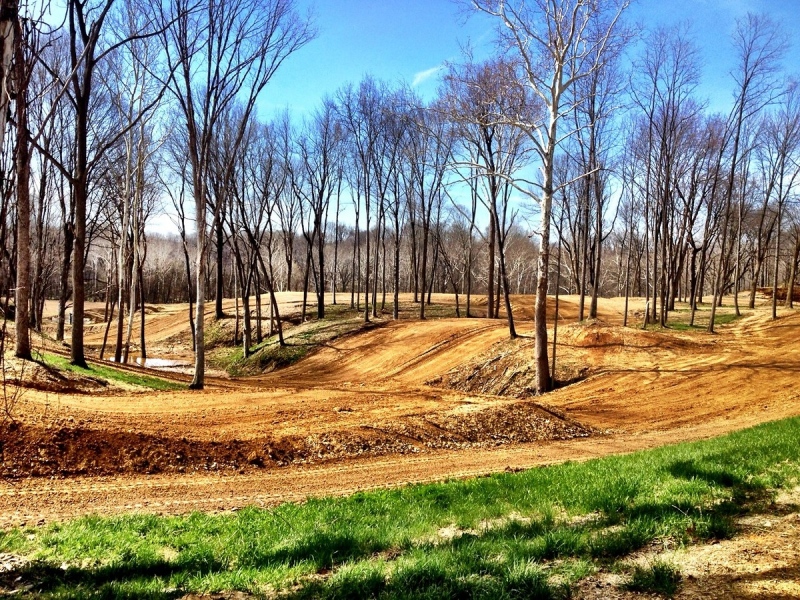 Brand new track this summer in Indiana about an hour outside of Indianapolis. Think Redbud…
Indiana: This one is a total guess as it is a new event. I have seen pictures of the track and generally know what Indiana dirt consists of so I can draw some educated conclusions. By this point in the season, riders can see the finish line. It is the 2nd to last race and for those that have had a rough summer, it is tough to be unmotivated by now. For those in the title chase, it is time to make it happen. My real question is will Roczen still be firing on all cylinders this late in the season? He has struggled with the long summer before and that wasn't even adding in a 17 round SX season. Ryan Dungey needs to pounce at any and all opportunities, this could be one. Projected podium: Ryan Dungey, Eli Tomac, Ken Roczen.
Utah: The finale is upon us. Last year's Utah national was a bit of a learning experience as it was a new track and facility. There was a wild wind storm that had dust, banners and small children flying. This year should be much better, though and hopefully the racing as well. Assuming this title is still up for grabs, Roczen and Dungey will be going for all of the marbles. Roczen was great here last year on the 250, as was Tomac. Weston Peick was incredibly fast here last year, scoring a 4th overall. Trey Canard landed on the podium and I will be remembering that as we roll into Salt Lake City. I really liked Tomac here last year, though, and I look for him to impress. Roczen and Dunge will be worried about their own points but Eli will be going for the W. Projoected podium: Eli Tomac, Ryan Dungey, Ken Roczen.