Lock n load bros!
Lock n load bros!
Photos By: Mike Sweeney
Captions By: Jason Thomas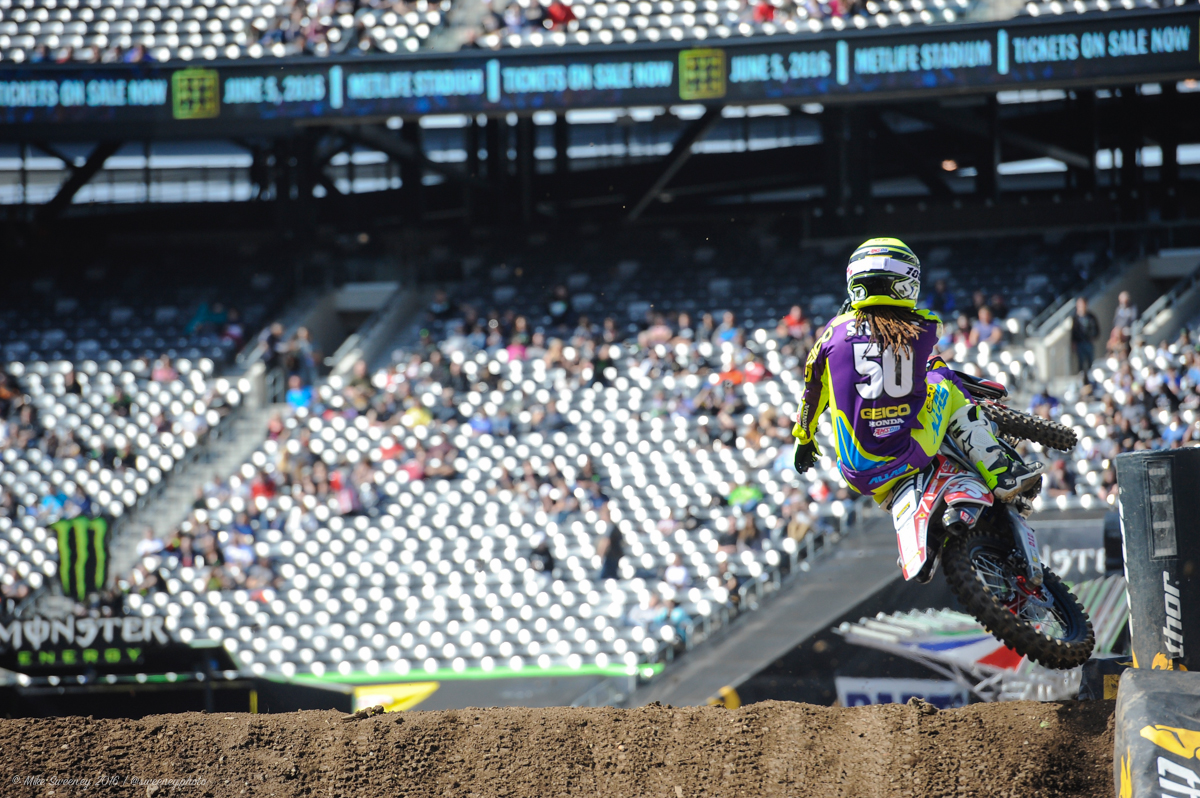 Supercross is a game of inches. This is the same triple that Canard crashed on and simply because he was 3 inches further to the right.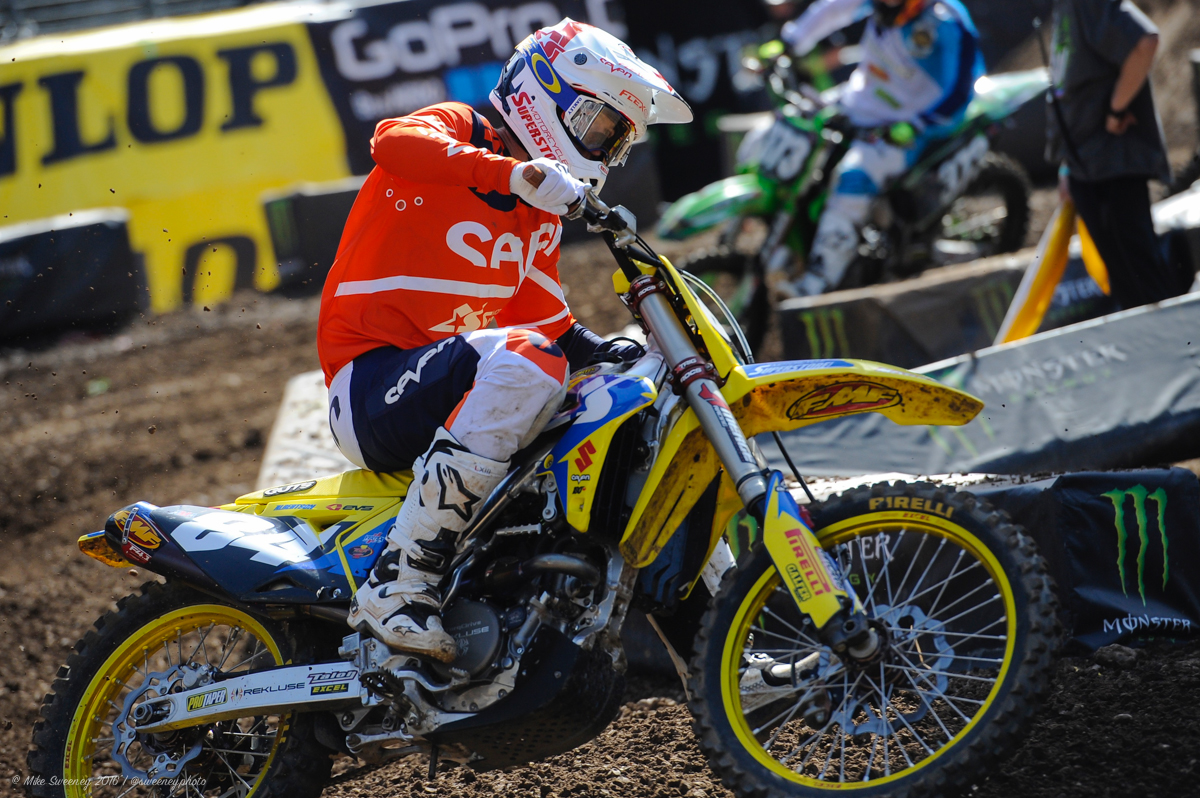 Top Jimmy has had a rough supercross season. Long term, Jimmy has a bright future in the sport on the team and marketing side.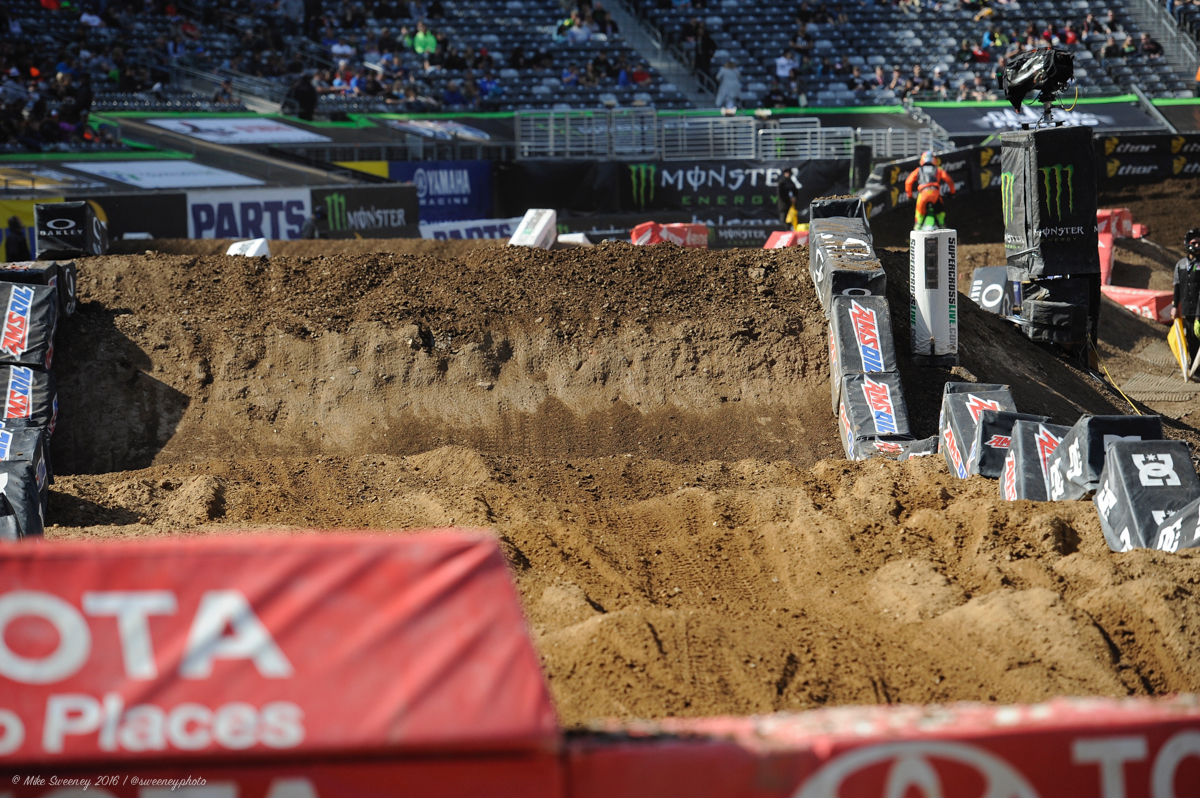 This section had high hopes of being "different" but the sand became a one-lined jump. The wall did help slow things down though.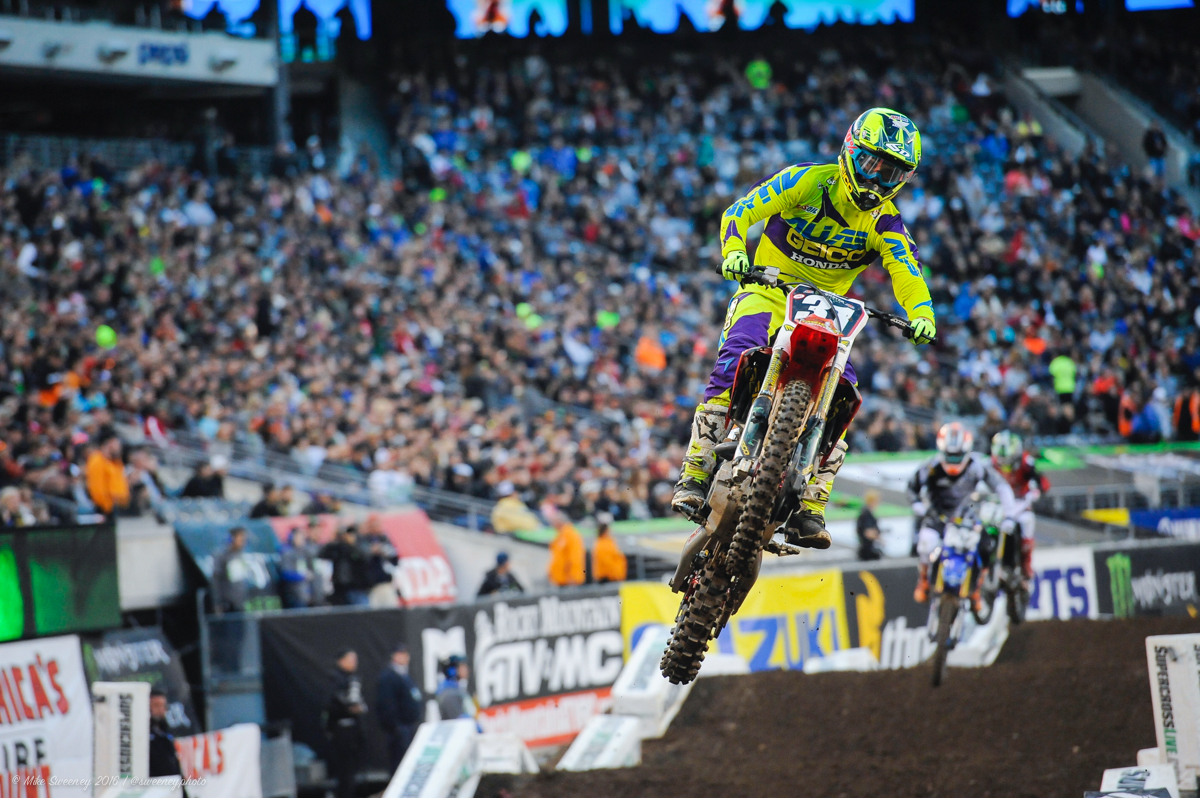 RJ Hampshire had a completely different idea about the wall jump from above. Check out his instagram to see what I mean.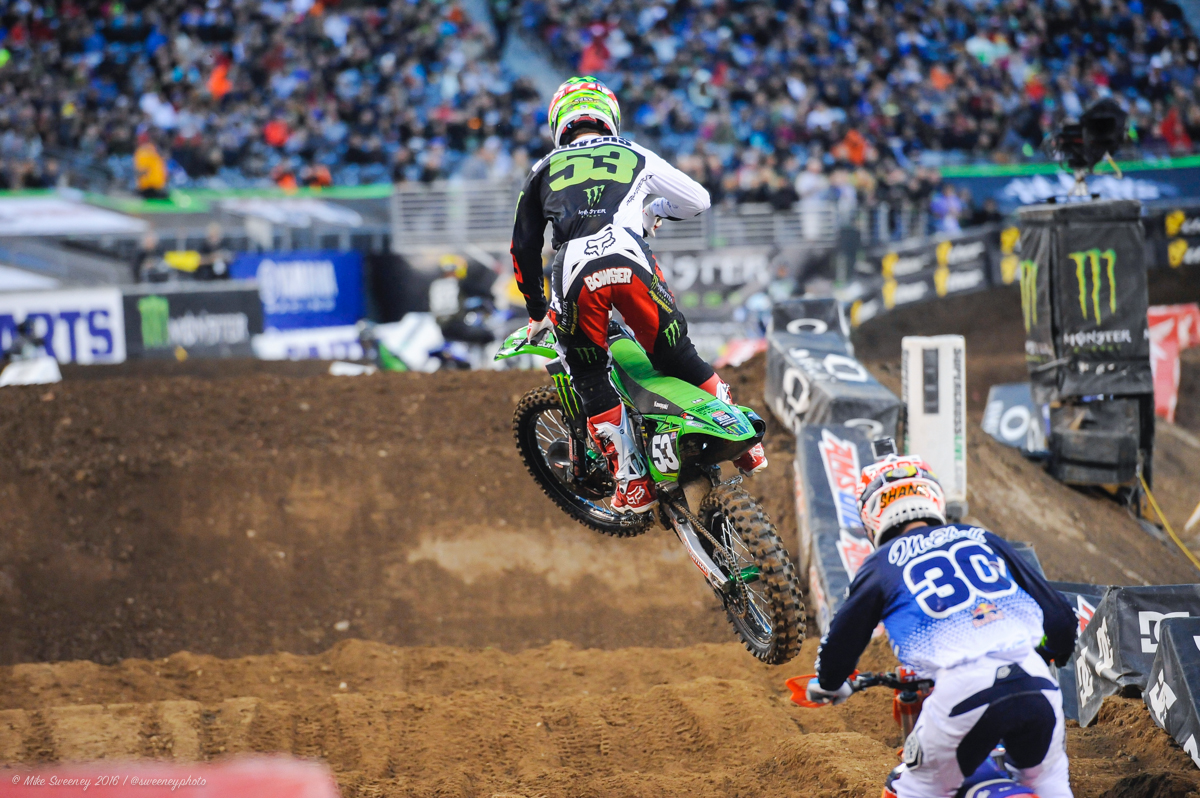 Tyler is a heat race magician but the main events just haven't panned out. It will be interesting to see where Tyler lands in 2017. He is still a leigitimate title threat if he can get back to 100%.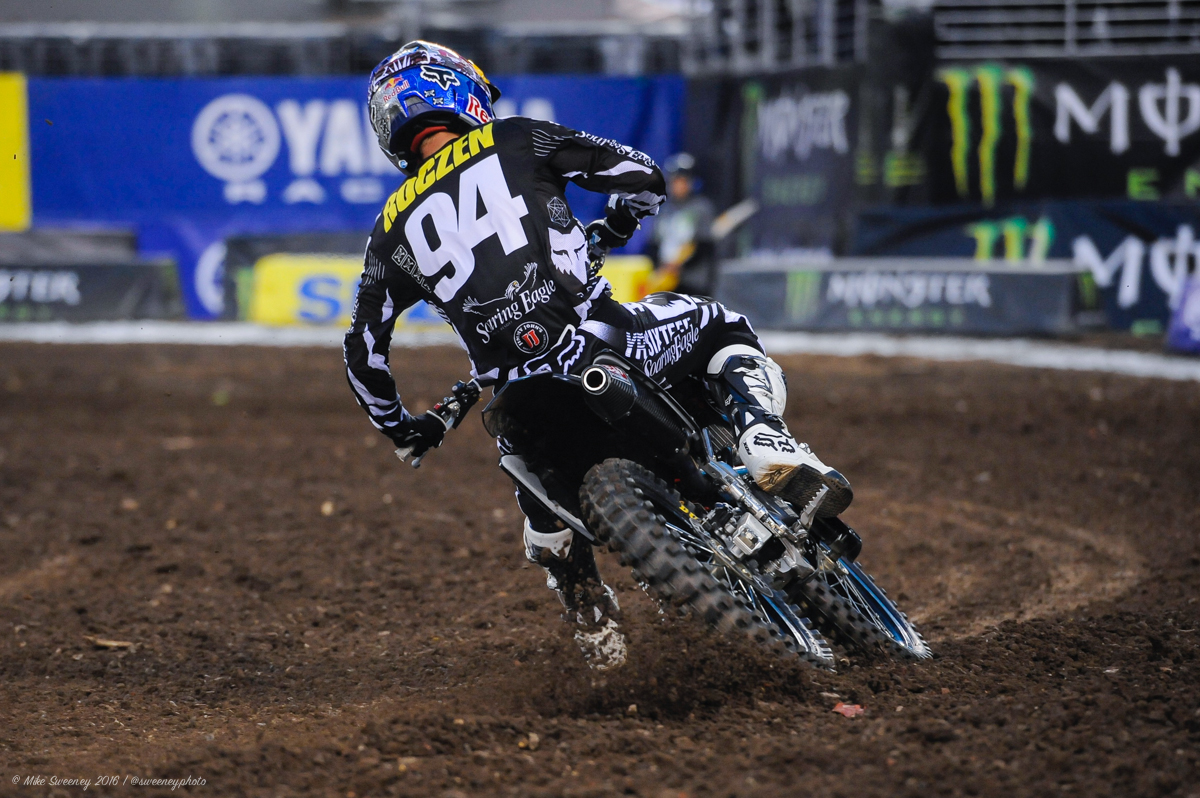 Birthday boy Kenny was on a different planet Saturday. That was the most dominant performance of the season. Too little too late but still impressive.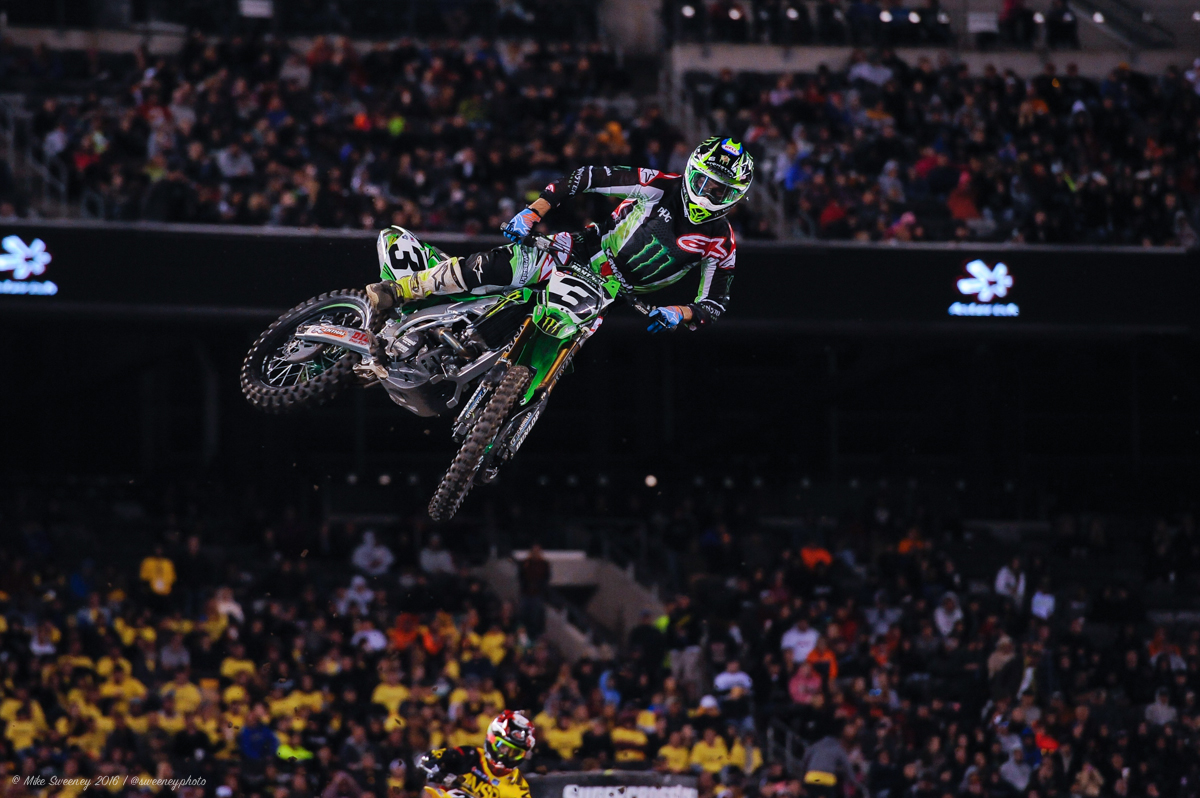 Hey Mom, I can see Hangtown from here!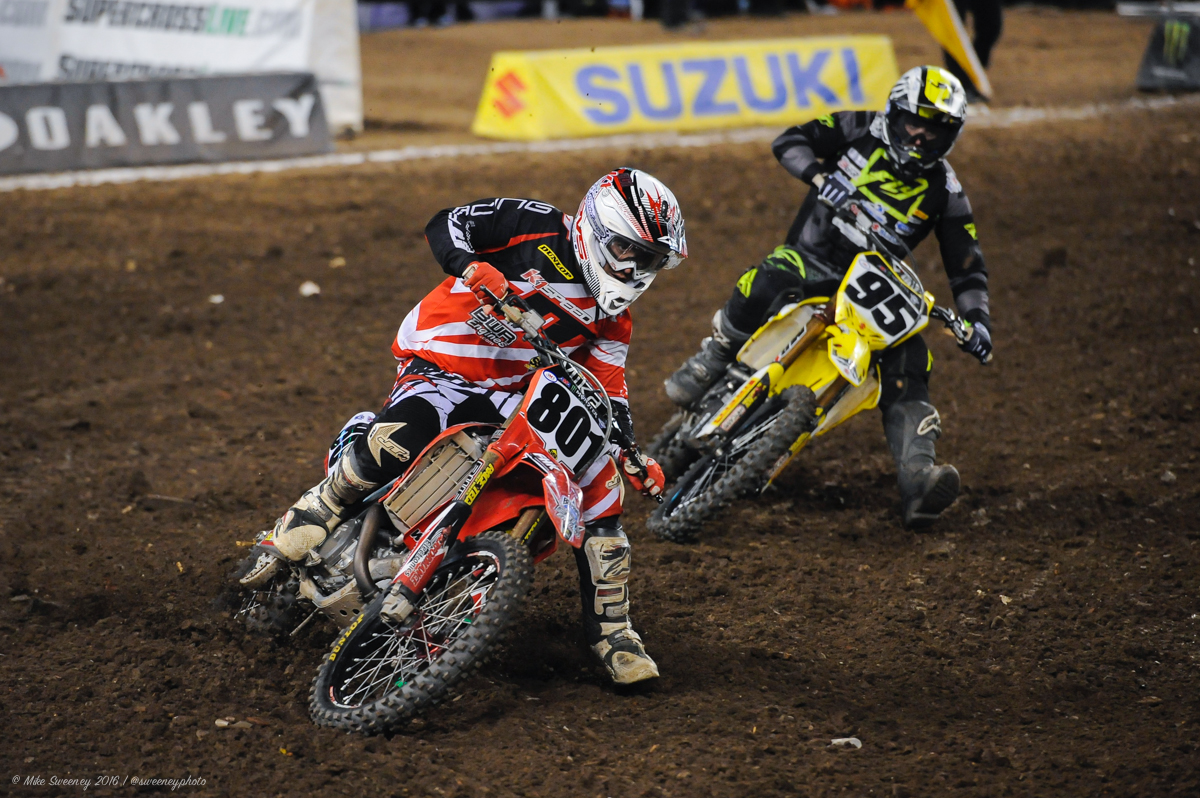 Jeff Alessi is being chased by a Dusty Pipe. I have a weird feeling this is not the first time.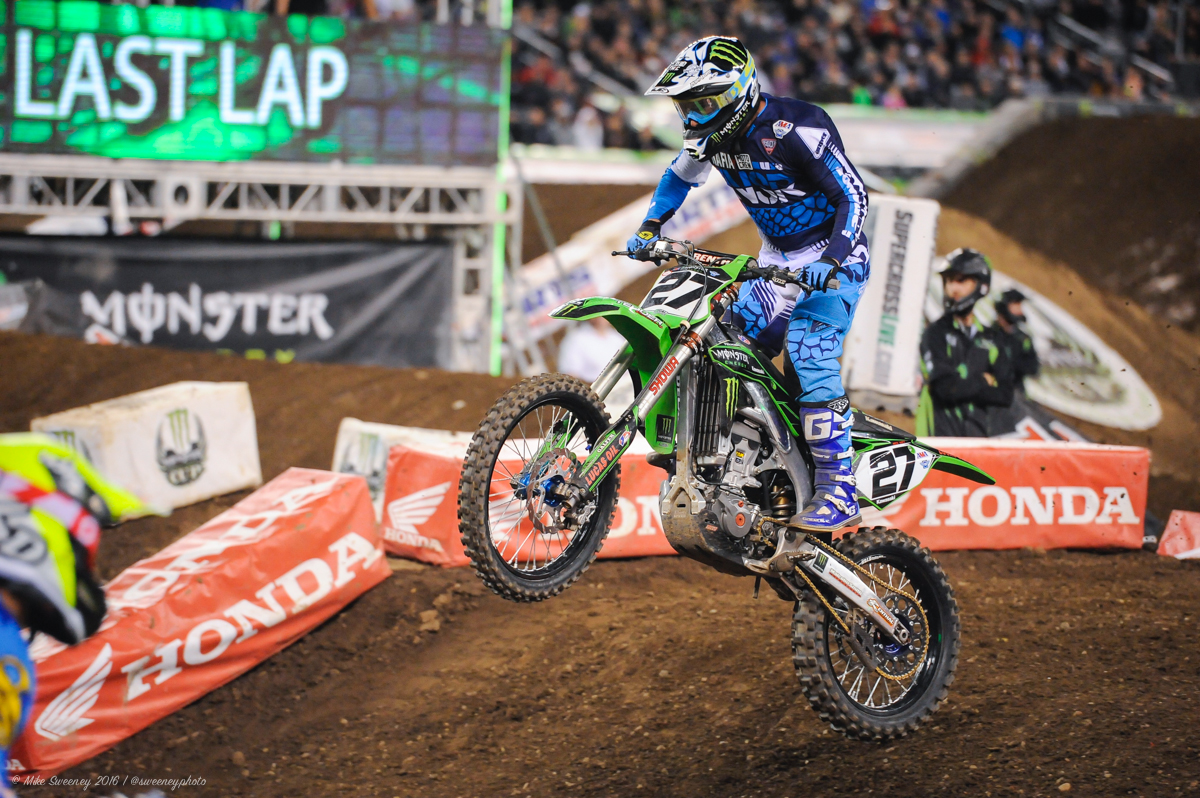 Cade Clason's nightmares are more or less full of this photo.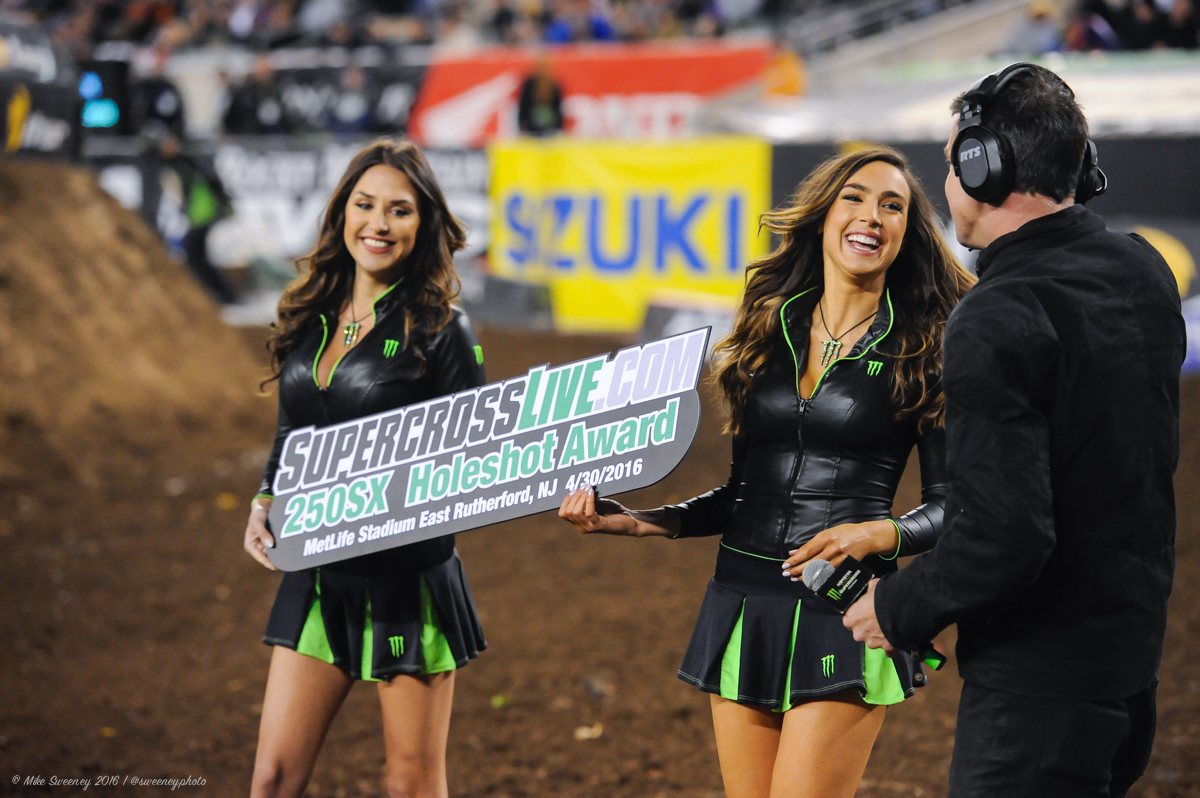 Lurch, you ladies man, you.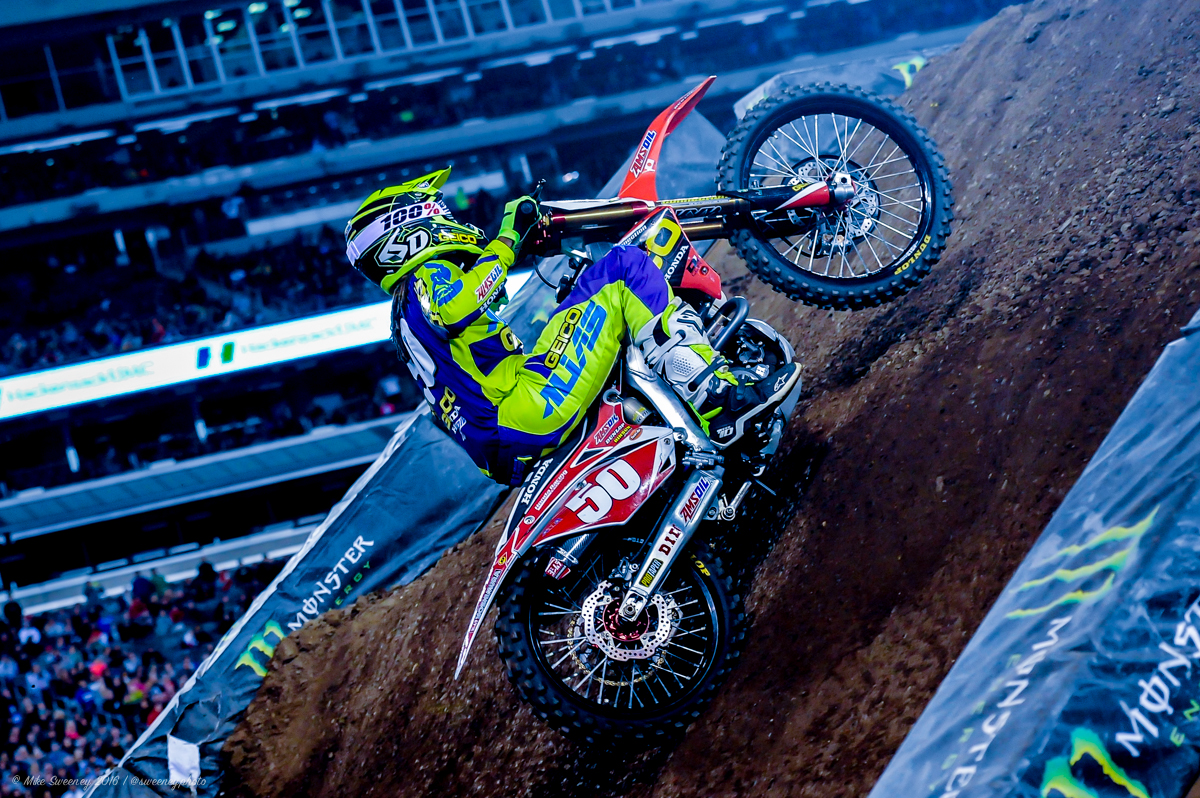 Mookie headed toward his blessing in the sky.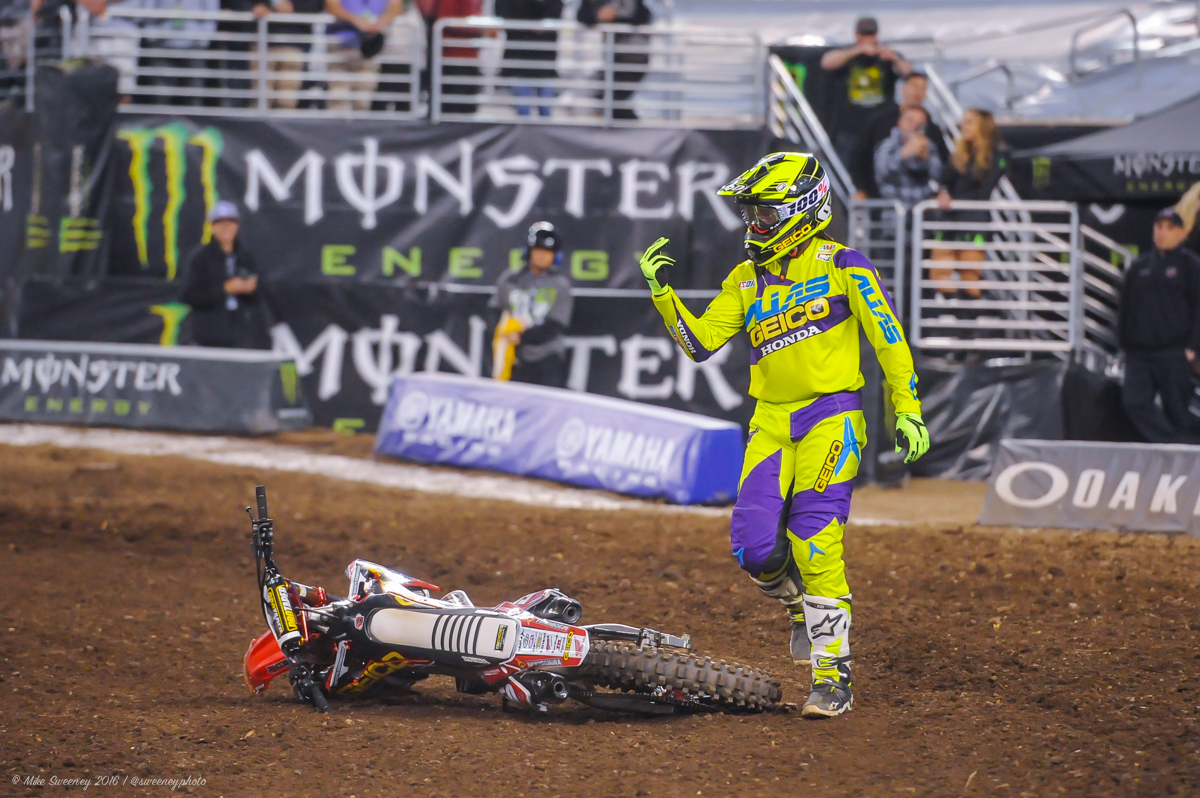 Mookie clearly not happy about my jokes.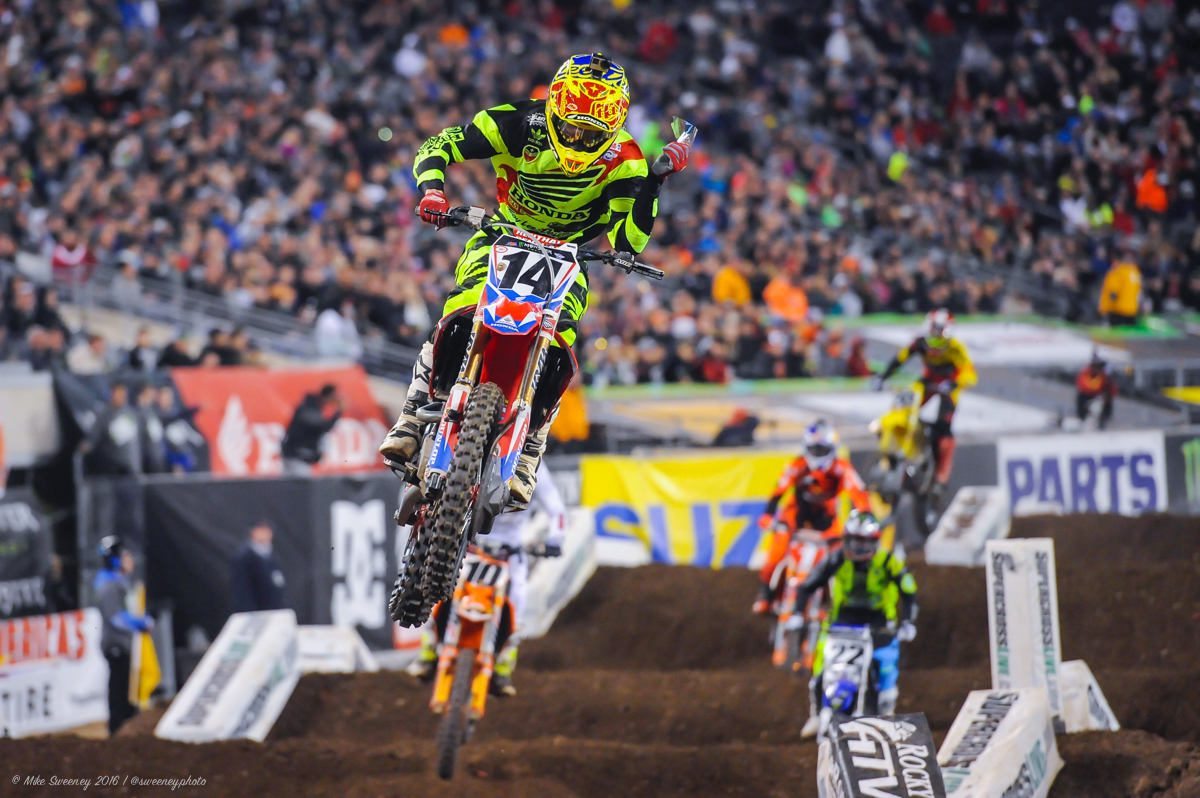 Cole Seely's mid-season injury lies somewhere on that tear-off. He was a legit podium guy on Saturday.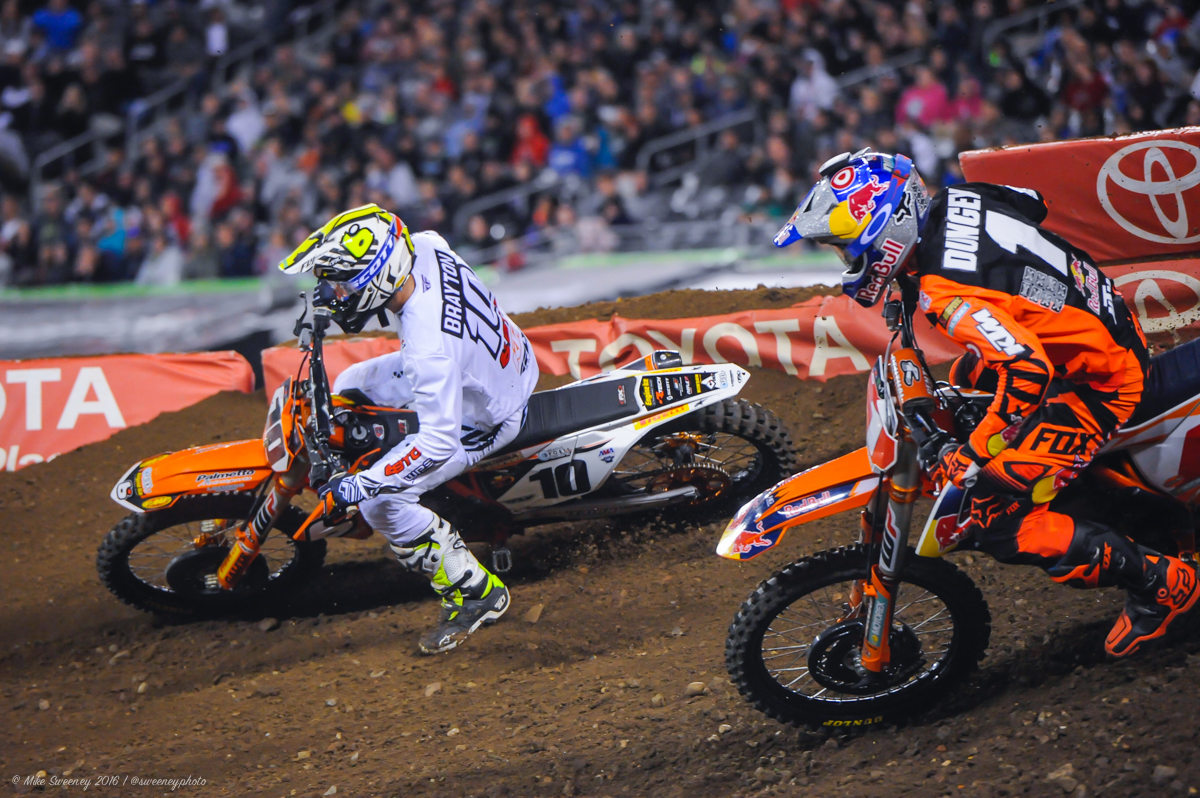 This was a tense moment for anyone wearing orange. Brayton was fighting for his first podium since 2014 and Dungey was trying to get clear and wrap up this title. They were way too close for comfort for a few laps.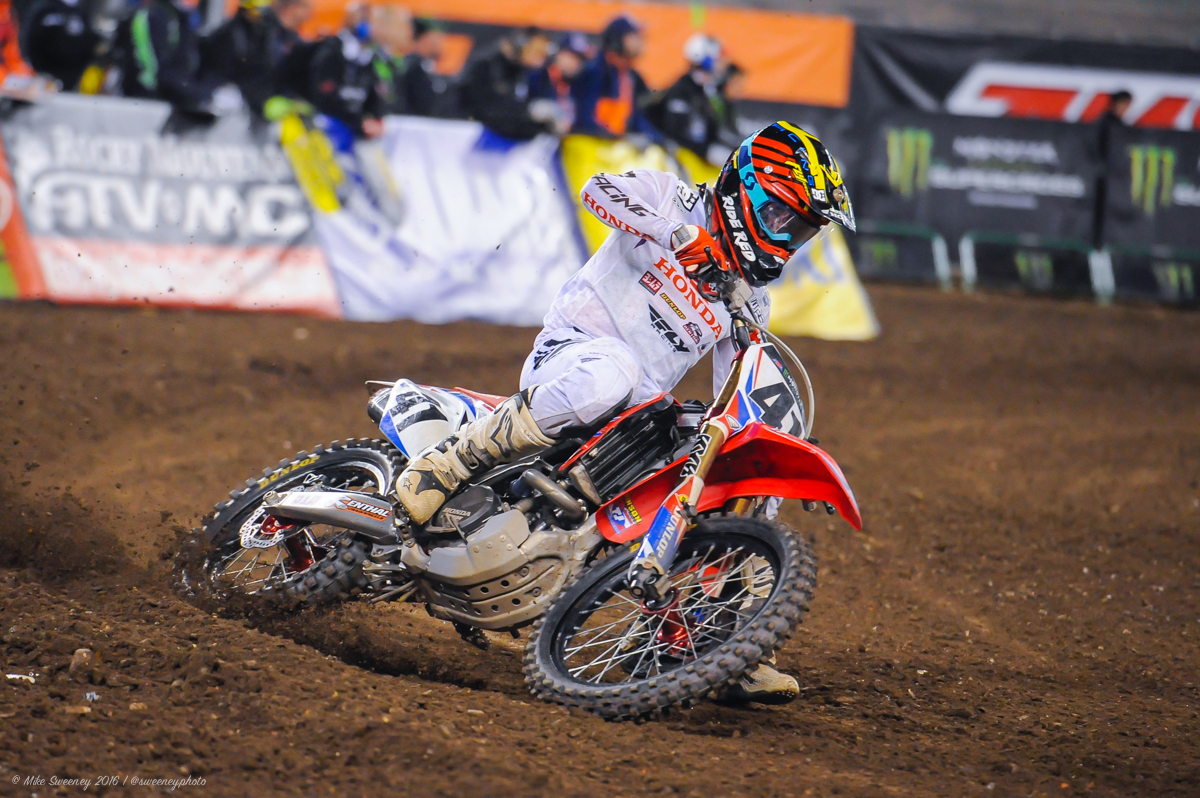 Trey's crash was scary. Less crashes, more holeshots please.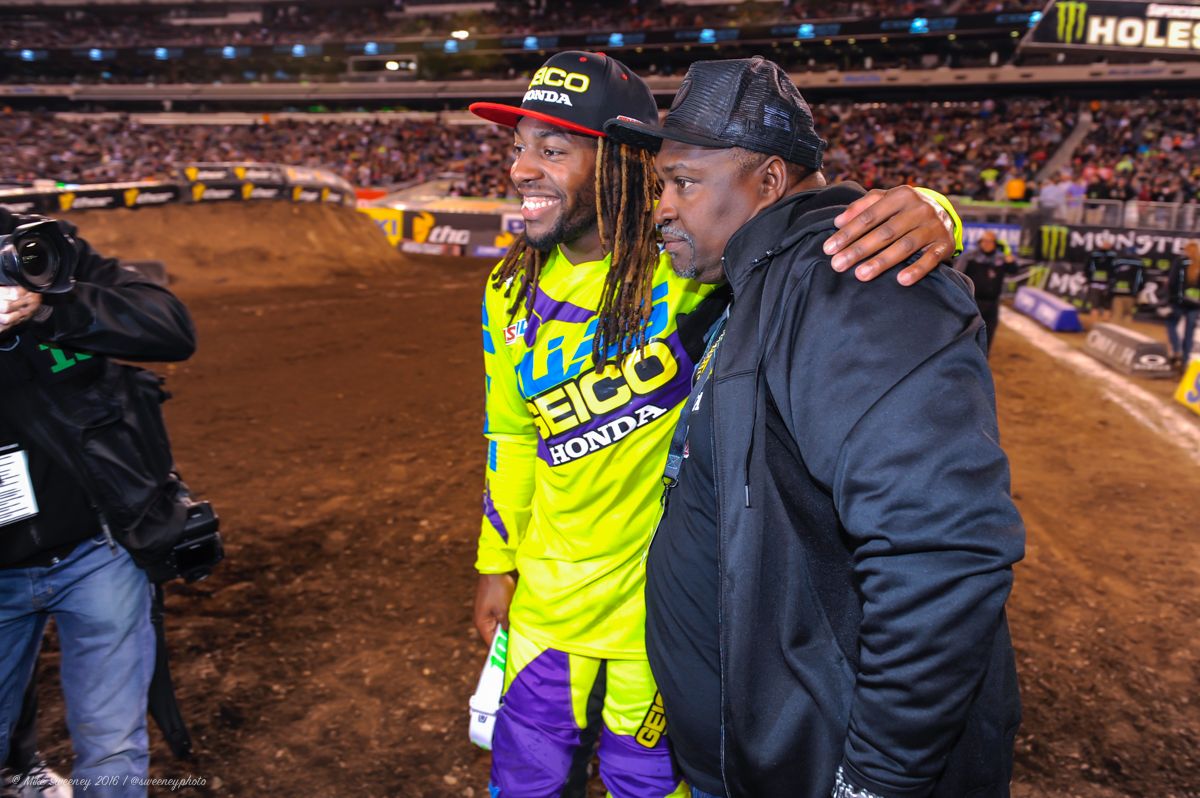 Big James has seen his boys win a couple of these motorbike races.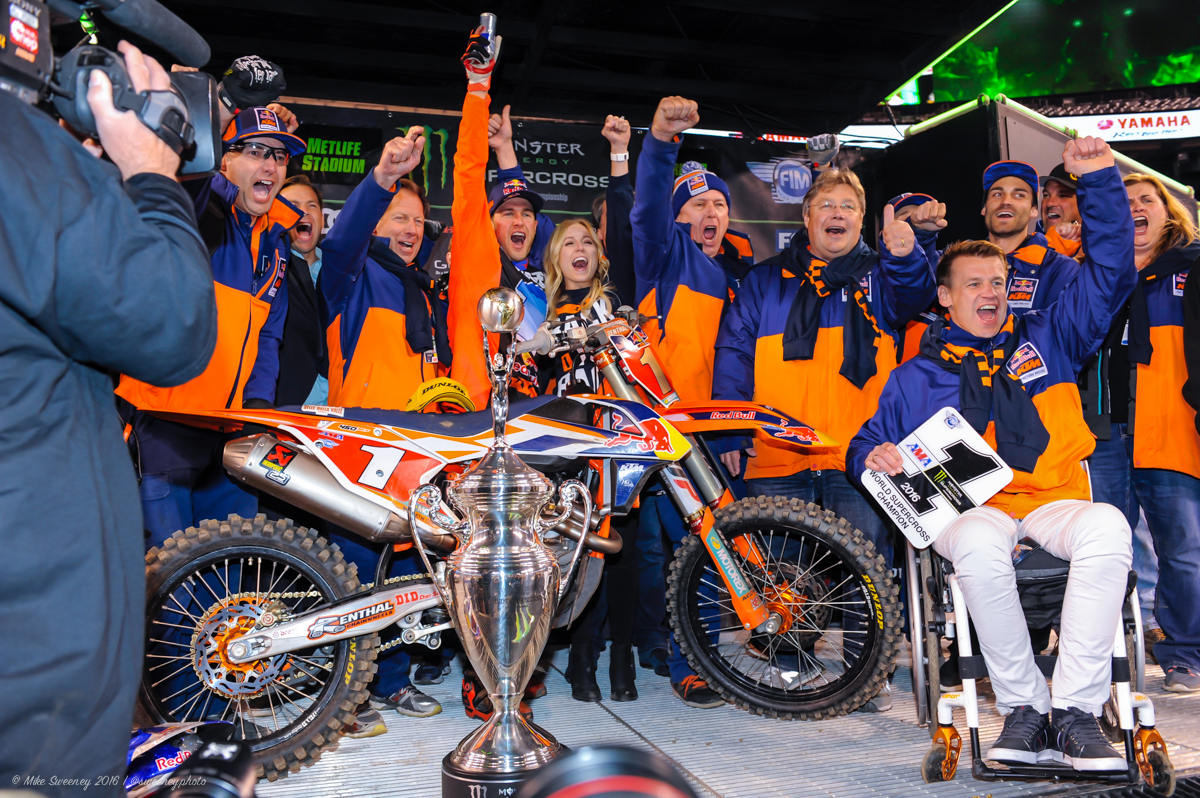 THIS IS SPARTAAAAAAAAAAAAAAAAA