Photos by Rich Sheppard
The weather reports initially said no rain, but that was a bunch of BS wasn't it? The fans witnessed another Unadilla mudder and I have to feel for them somewhat. Unadilla is actually a fun track to race/ride on, but to sit there through a rain storm and watch a motocross race is not fun at all. The fans in New York are die hard however and stuck around to watch these top professionals dog paddle their way around the hilly, nostalgic circuit. I salute you! The rocks aren't there like they once were at Unadilla and there are plenty of spots to pass, yet I hear that it's not on top of any riders lists of favorite places to race. The mud is the great equalizer and we always see some privateers pop up out of nowhere in these types of conditions, which makes it fun to watch…..From home! I didn't get to see or study much, because of the conditions, but here is what I thought was worthy to write about in this week's Daytime Program Article.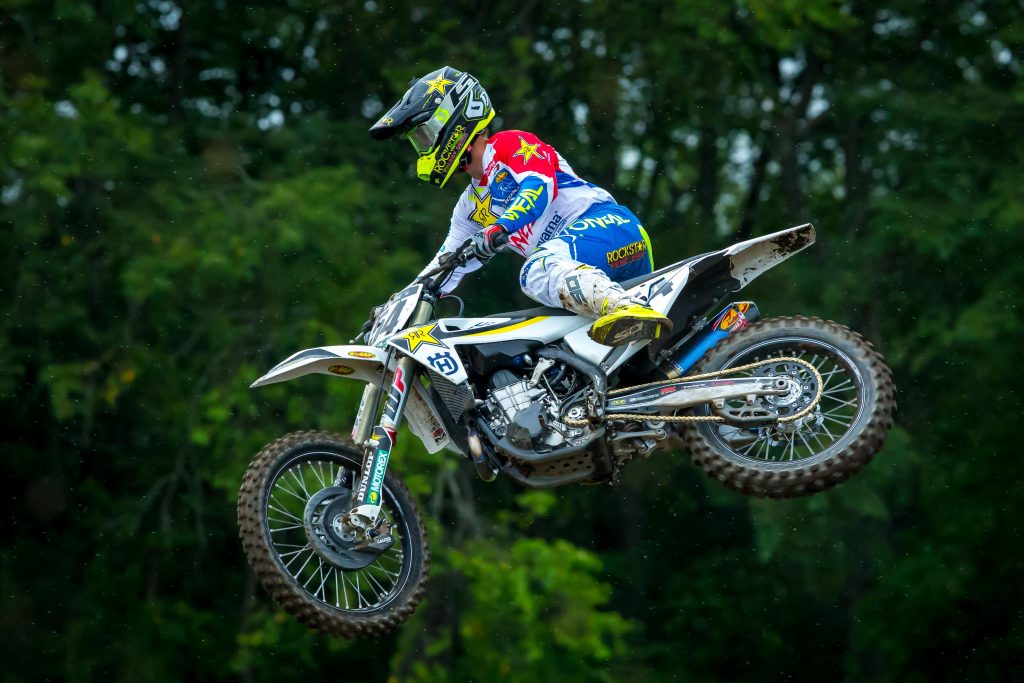 Phil Nicoletti: We have to start here right? Phil is on his home turf. He got his first overall podium and he's on a Husqvarna Rockstar Edition. Come on!! Phil is known to be good in these conditions, but I don't think anyone thought he would podium Saturday. He looked solid and loose, which is a requirement when riding in mud. For once you could see the happiness coming through his face when he got on the podium to do his interviews. This is a great story and I wonder if JGR is kicking themselves in the ass a little bit right now? We have new Phil in town and he's joyful!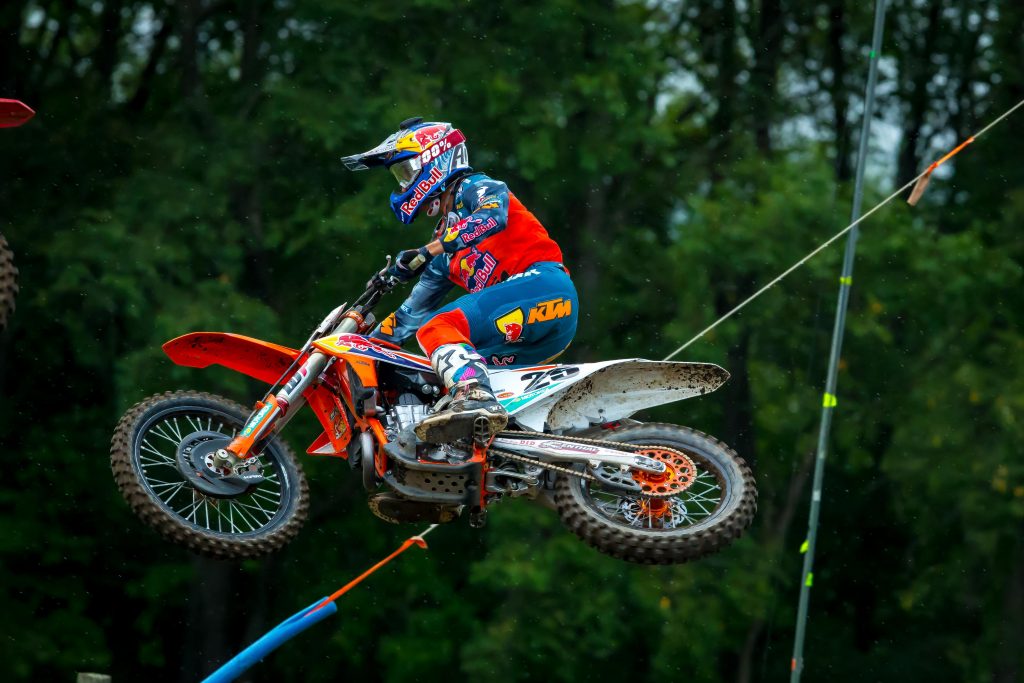 Marvin Musquin: Marv was revving the crap out of his KTM and was super aggressive in the mud. However where he made up time on his competitors was through the corners. He didn't bury his bike into corners and stayed out of large pockets of mud (and deeper ruts). Musquin also got rejected by his home country of France to race the Motocross Of Nations again! Seems kind of odd to me that the French organization would just leave him out. Marv must of kicked someone's cat over there to not be invited for another year! Weird!
Jacob Runkles: Runkles had a big one in Unadilla! If you haven't seen it, go check out his Instagram (@jakerunkles270) and watch as he gets bucked over the sky jump! Scary stuff! That however didn't stop "Runk" from getting his first points of the year! This kid works his balls off, blows himself up over the sky jump and comes back to a 17th in the second moto! I like how much balls and heart Runkles has! If you're not on the Runkles boat yet, come aboard we have room!
Eli Tomac: Eli knew the points situation and didn't need to put it in full send mode the second moto. This race really could of screwed Tomac's points if he had a malfunction or a big crash so he took what each moto gave him and that was a 1-2. Nothing gained nothing lost and I am sure Tomac and Kawasaki is just fine with that. I also hear that we might see Tomac on the new 2019 KX450 come Motocross Of Nations….Hmmmmmm……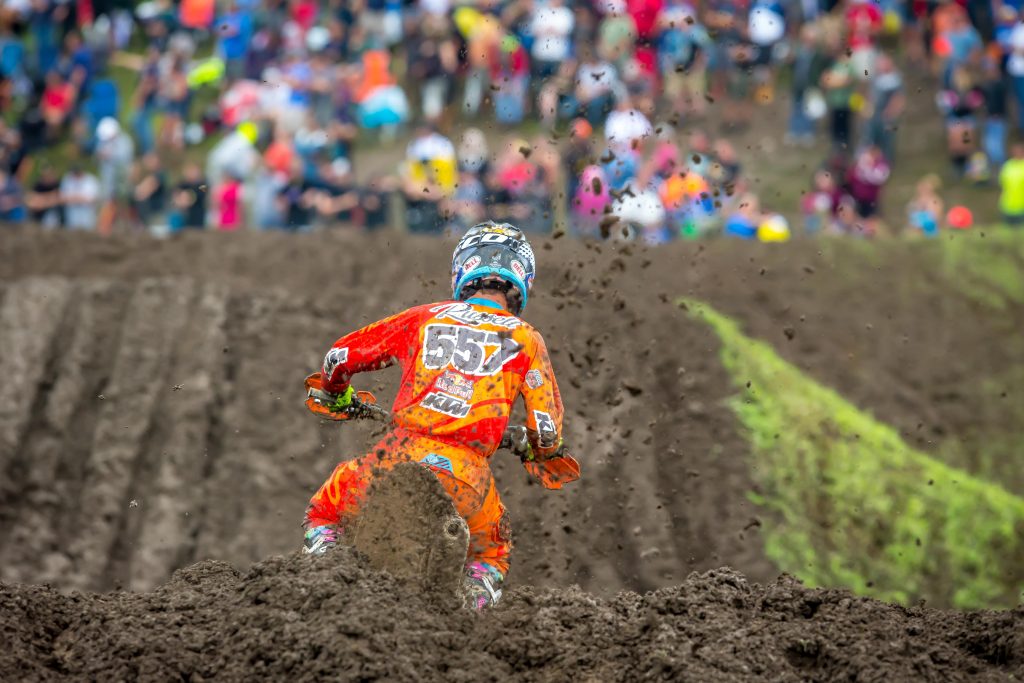 Kailub Russell: Wow! Kailub is a fast moto guy too! If it wasn't for the crash the second moto we would be talking about a possible 5th-7th place overall for the five time GNCC champion. Scott Summers couldn't ride moto because he was on a XR600, but this new age off-road type of rider, like Russell, can shred up a moto track just as good as the top ten moto dudes! I am looking forward to Budds Creek to see what he can do if it's dry.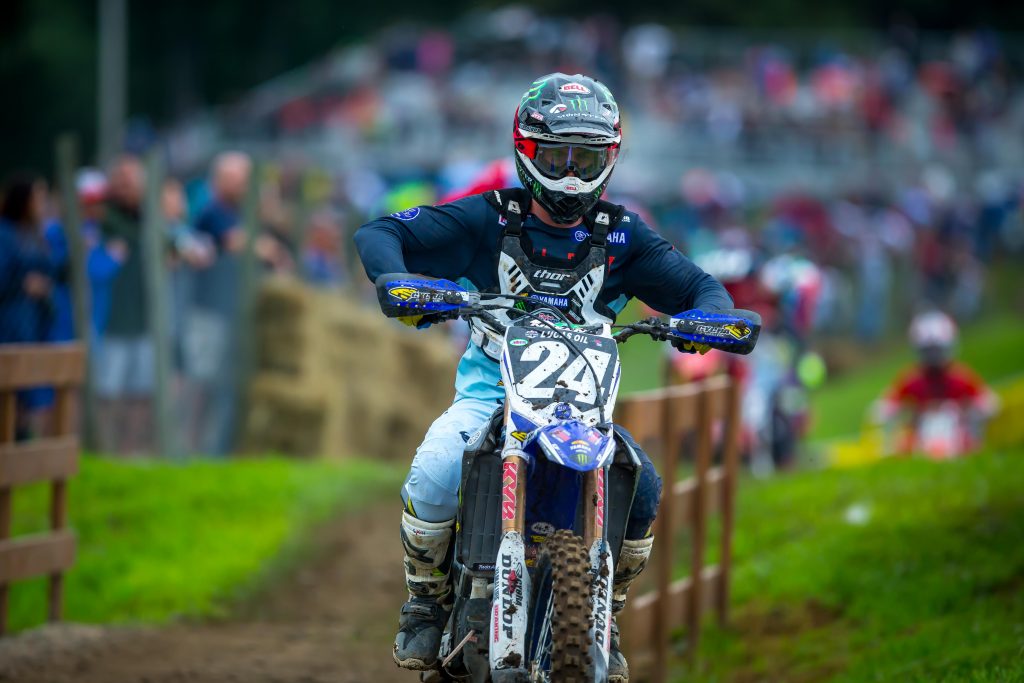 Dylan Ferrandis: Is it me or does Dylan just seem like a cool French dude? I feel like he doesn't take himself too serious while he's racing and enjoys each moment as it happens to him. He was waving to the crowd and even thanked the spectators that pulled the fence out of his wheel when he slid off the track. This kind of stuff is huge for a fanbase! We know Dylan kills the mud, but he didn't let some big mistakes in that second moto hinder his performance and that takes some mental strength. I still don't get his bar set up though? Did DV get him on those tall ass bars? Wow!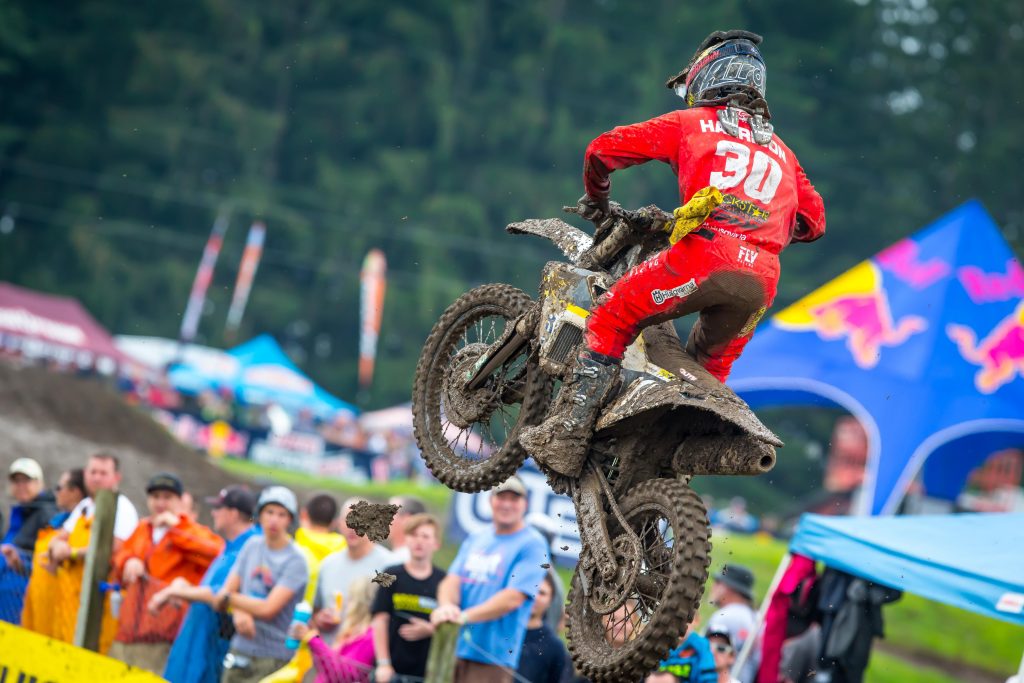 Mitchell Harrison: Mitchell has a hot chic, lets just get that out of the way right now. Besides that, the kid keeps grinding it out at the Baker Factory and is getting better as the year progresses. It's just too bad the year is almost up! If I were Rockstar Husqvarna, it would be a hard not to take Harrison next year. For sure if that lapper doesn't hold him up the second moto, he podiums and maybe possibly even wins. He was solid and didn't let the two Yamaha's behind him bother him "most" of the race. Great job to all of the Rockstar Energy Husqvarna team as almost all the riders had their moment of glory on Saturday.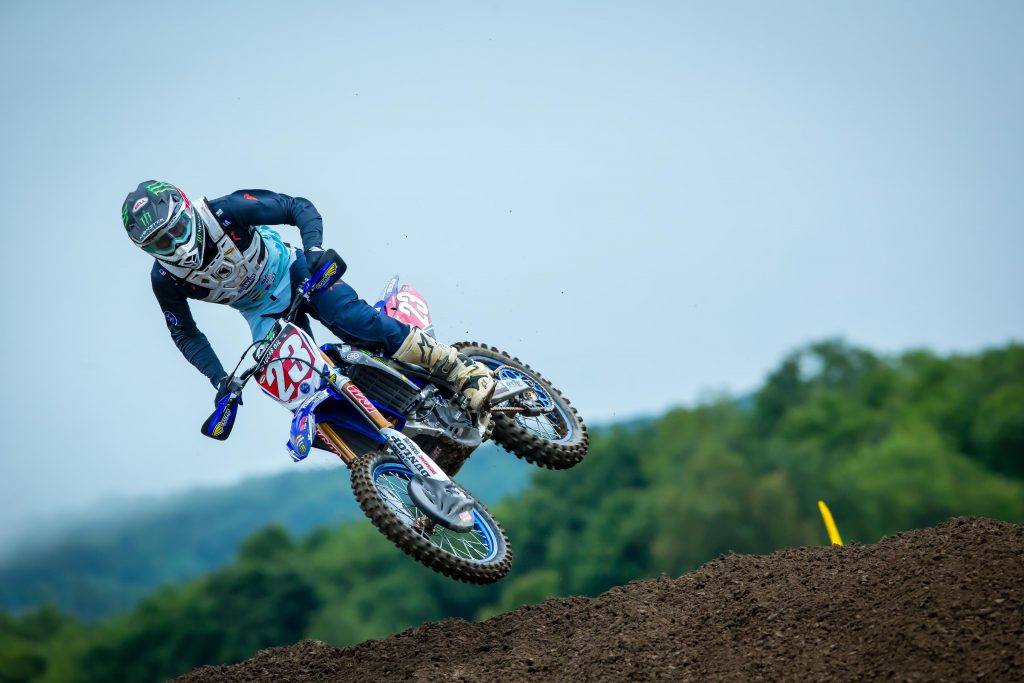 Aaron Plessinger: 2018 AMA 250 National Motocross Champion……..