Well… Holy crap! We have racing to watch again! I am on a little training vacation up here in Colorado with my son, getting him ready for his Loretta qualifier, so I don't have a whole lot to contribute this week. However, I did manage to compile a list of things that I witnessed on the broadcast that maybe you can relate to as well. 
COVID Cross: The new TV format is definitely different and after seeing Monster girls with masks, mechanics spaced apart and TV interviews a mile away it gave me a little chuckle. I mean these Monster girls spend a lot of money in makeup and they can't even show their face! Why even have a model in Monster clothing? I mean let's just get a high dez 3 with missing teeth into SLC for some work right? I actually witnessed a mechanic from the second row put up his pitboard for his rider! Come on bud! No way is your rider going to read anything from way back there! All the bitching aside, I am glad we are back racing, because I couldn't really give a shit about all of the other little things they did to spice the race up back in the "old days"! I am just a purist and love to watch racing! Thanks for bringing it back FELD!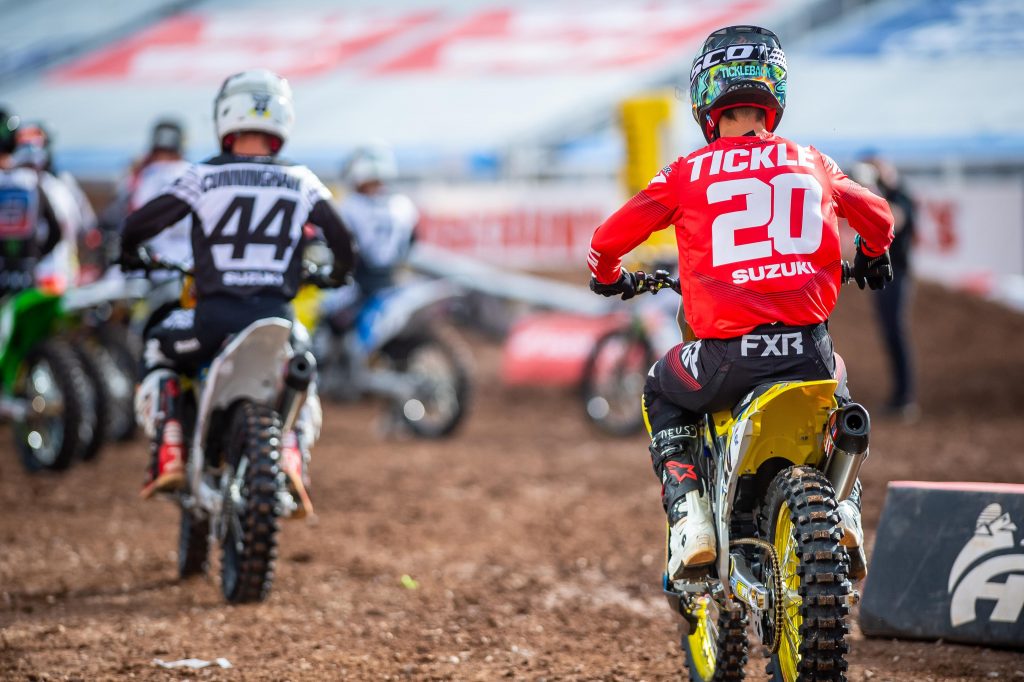 Broc Tickle: BT is one of the nicest dudes and I am sick to my stomach thinking he just broke his hand again! This is part of the sport I hate! I do hear that Broc will try to give it a go for next week! Poor JGR, poor J-Bone! This team has the worst luck!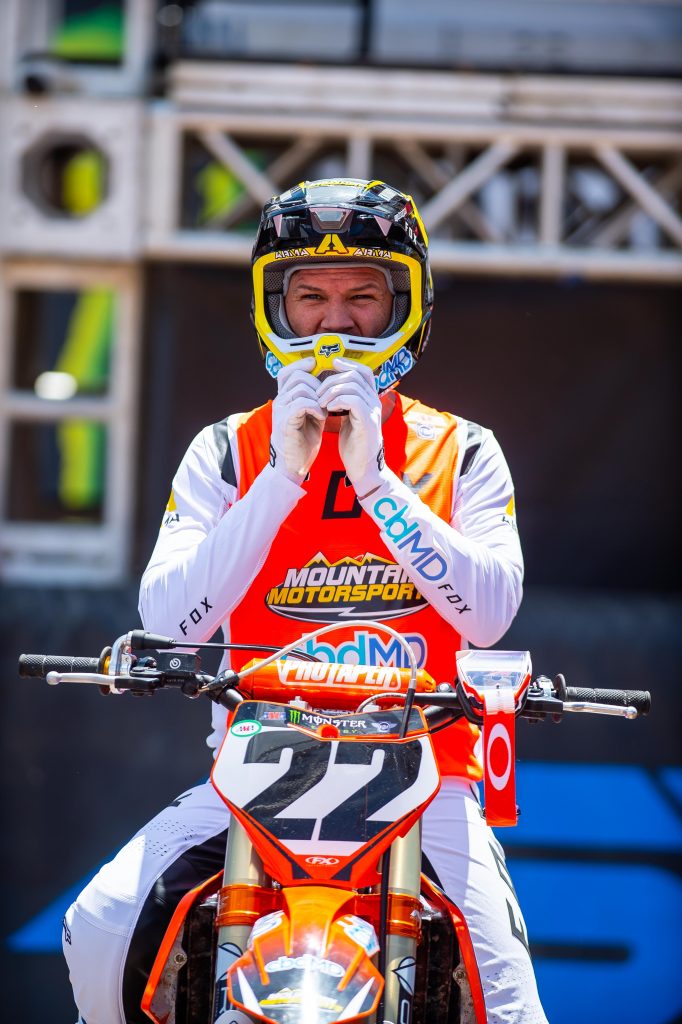 Chad Reed: Even with a fuel issue in the main event, Chad looked much spunkier on the KTM. Why wouldn't these team run VP MR Pro 6 HT? Maybe they did? From what I gather Reedy is on factory suspension and also has a factory wiring harness on his 450 SX-F. Chad loves the way the KTM delivers its power and looks to be much happier on this bike than his Honda. Let's face it, Chad is getting older and can use a more linear low end feel that might not wear him out. Yes, these guys are still human and no one can beat the clock of time. Sometimes when you get older, slowing a bike down can actually help you get better! Trust me, I know all about time fighting myself.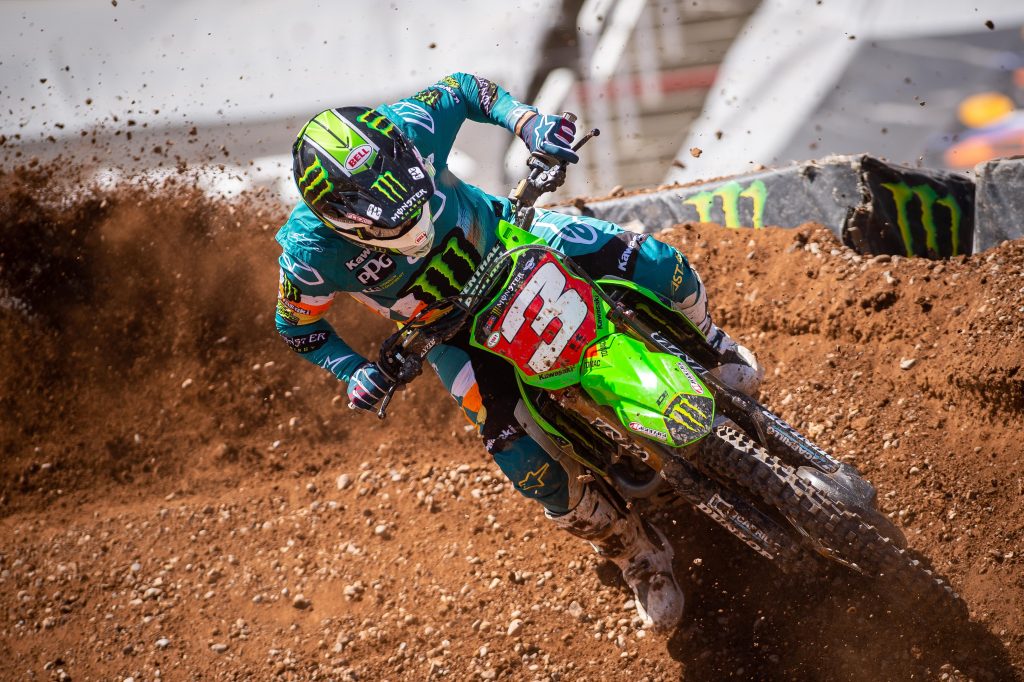 Eli Tomac: Wow! I mean these last six races are tailor made for Eli. Elevation and recovery will NOT be a problem for Eli. I have never seen someone make a Kawasaki KX450 look like it weighs abut as much as a 125, but watching Eli jump into a bowl turn with ruts and never put out his foot, leaves me baffled. He also was one of the first ones to double/triple the rollers before the big triple. His blend of finesse and brut strength is going to be hard to match, but after watching him hit AC in the main event, this goes to show you that anything can happen in Utah.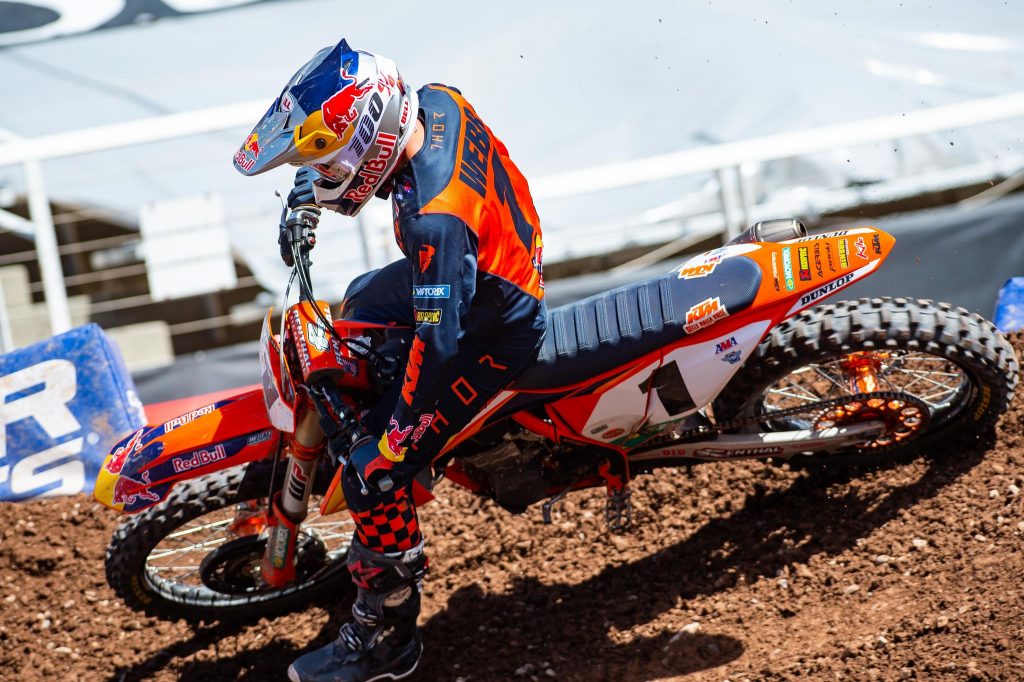 Cooper Webb: Coop is going to win one of these last six and from what I was told, he changed a couple "things" on the bike. He also is healed from his gnarly crash so look for Webb to battle a little closer to Tomac Wednesday. I also think it's cool that KTM built a SX track locally for their riders so that might be beneficial as these days go by.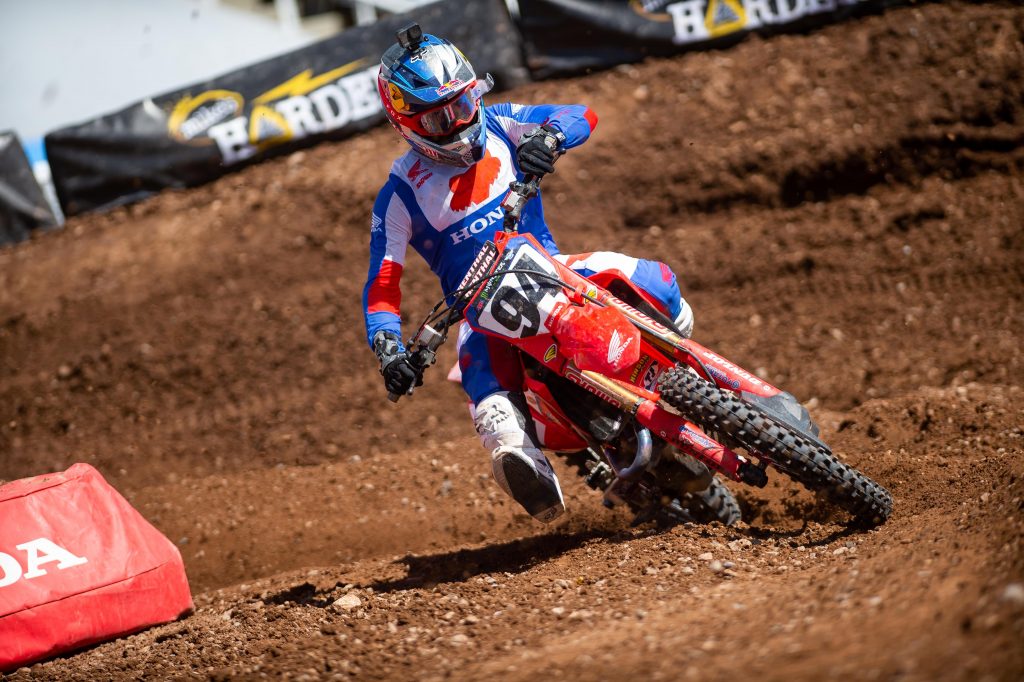 Ken Roczen: Did anyone else see Kenny shit his pants on that rhythm? WOW! Nothing like skimming a set of tough blocks to get your heart rate going! Go back and watch the main event again and look how good Roczen is in the right hand rut going on to the start straight. Kenny has the best throttle hand in the business and you can learn a lot by watching his outside foot through corners. I won't tell you what it is, but you should do yourself a favor and learn to do what Kenny does on slippery corners. Go study!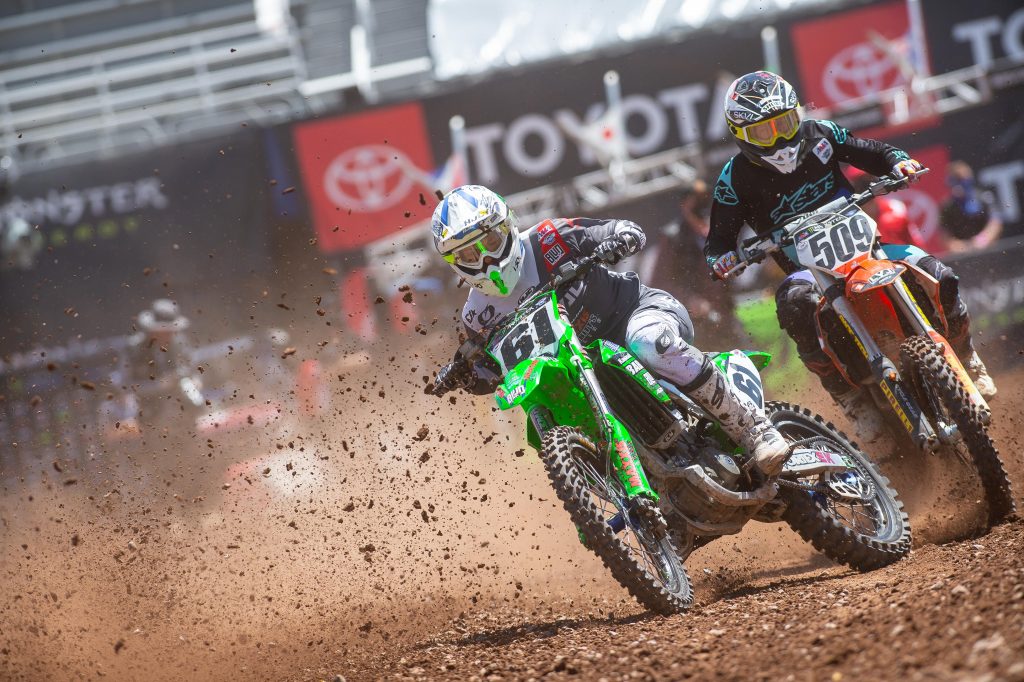 Alex Ray: Now they didn't show A-Ray in the main much, but damn, A-Ray looked smooth in the LCQ! I only saw two catywompus moments! I have always said that A-Ray ins the most improved rider of 2020. Good to see him hold off some heavy hitters in the LCQ for the win! Maybe this time off and our Western Raceway Lap Challenge has helped him!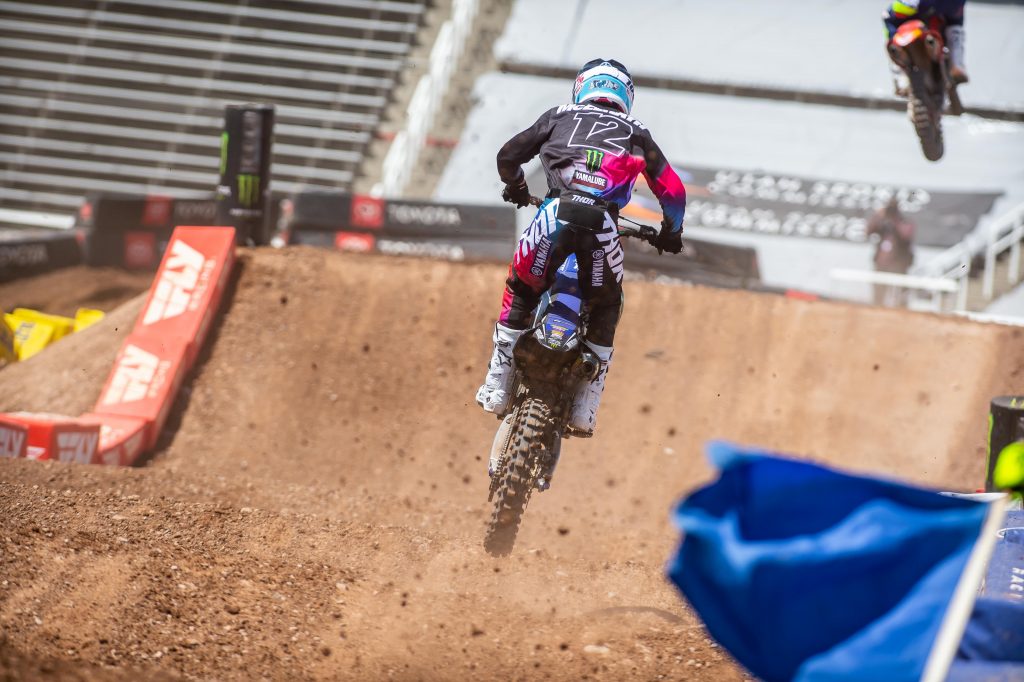 Shane McElrath: I with I could have rode that Star Yamaha because that thing has to be a 450! Shane cold literally soak up the triple/triple into the left hander and almost all the other 250 guys had to seat bounce it at one time or another. Shane is aggressive and looks to have his Yamaha more dialed in. I know that he has been hitting it hard at State Fair with the team and having Nichols back only has helped him.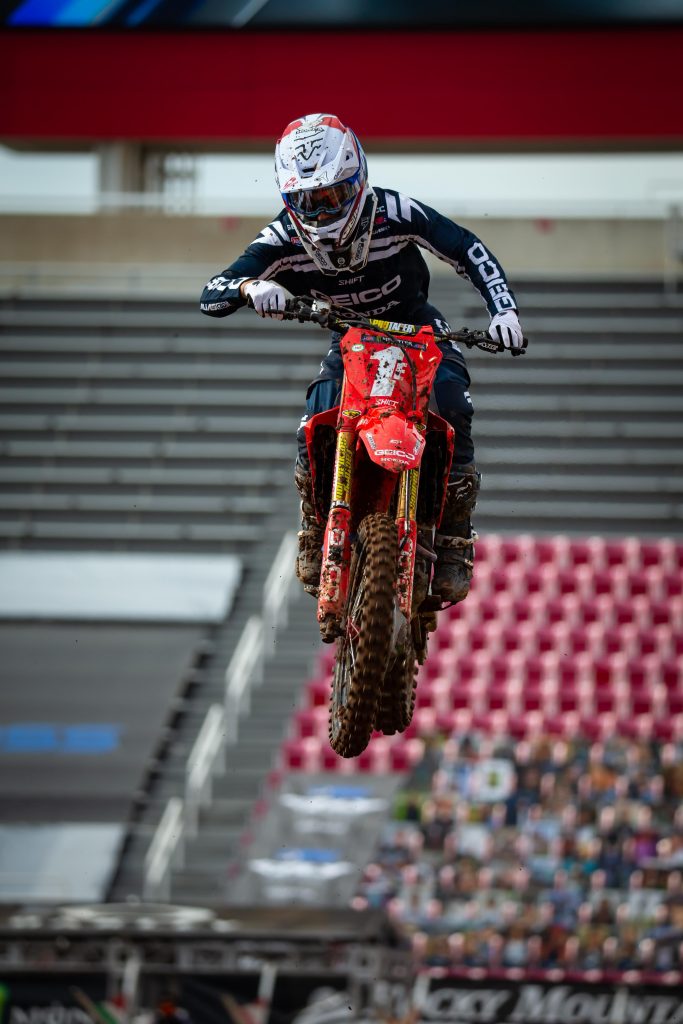 Chase Sexton: Chase didn't like Daniel Blair's post race podium comment did he? Sexton isn't happy with second, but with the track designs sure to be harder in the coming days, I think it will lend itself more to Sexton's style. Chase looks like he's not even trying and is absolutely flying! He's still my pick to win the title.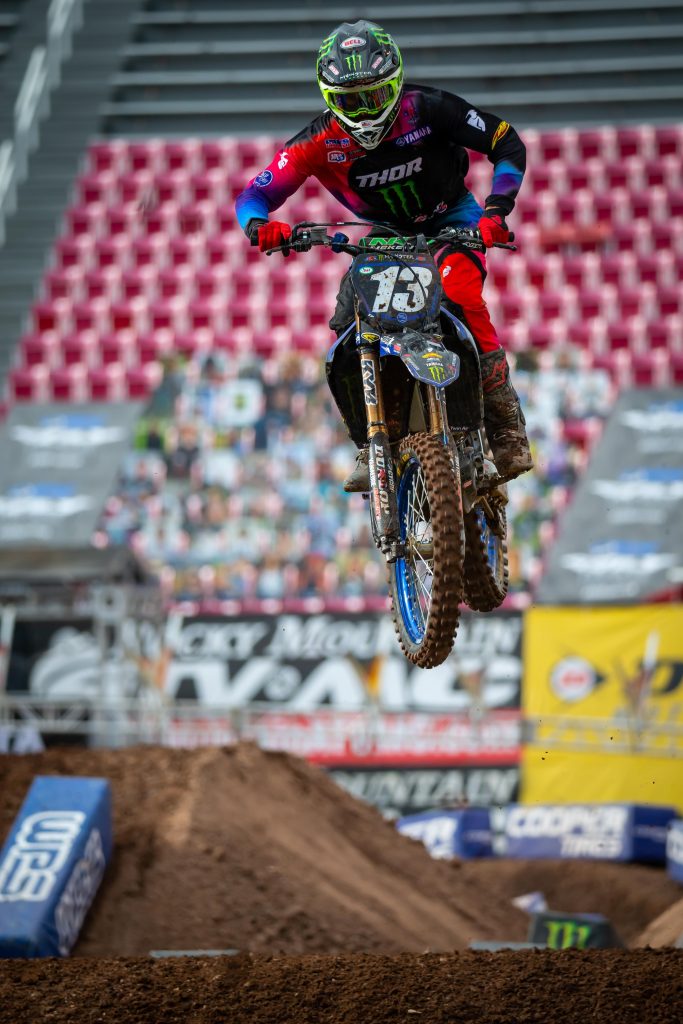 Colt Nichols: How about Colt's block for his teammate in the main? I saw that coming from a mile away. Nichols is fast enough to hold off Sexton just enough to piss him off and give Mcelrath a couple seconds. On the upside, I think Nichols is riding great and will be a threat for a podium these next two rounds. Colt's style is the second most fun rider to watch in the 250 class behind Sexton.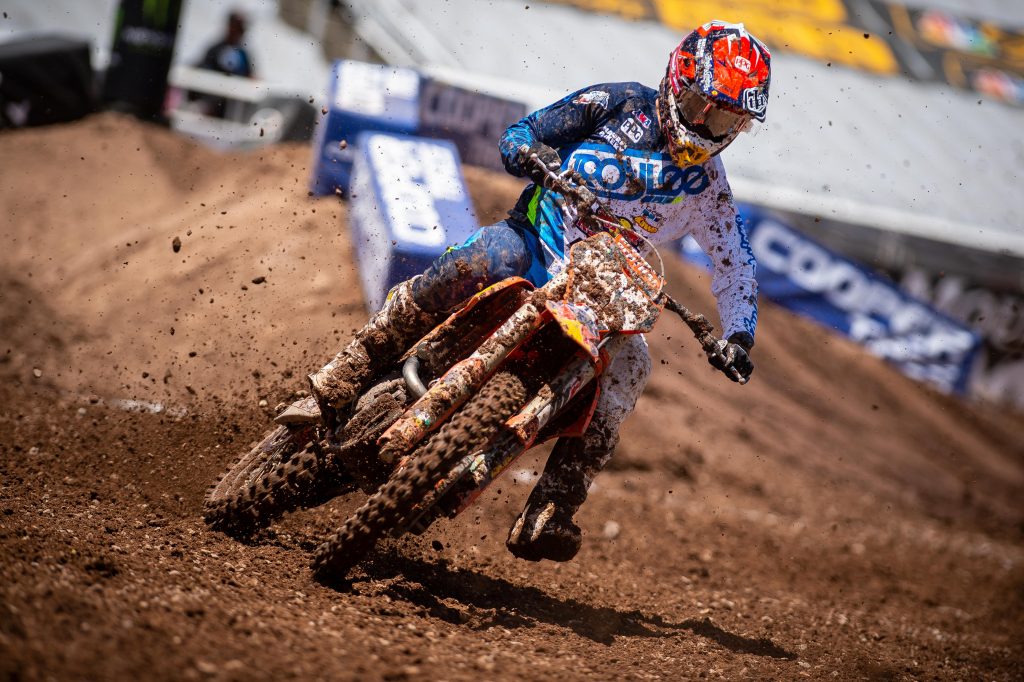 Pierce Brown: I will admit I didn't think this kid was all that, but that was a damn impressive ride he put in after crashing on the opening lap! I am looking forward to seeing what he can do outdoors! Dear TLD, keep this kid around, this is your future!