Orlando two popped off Saturday night with some fresh 250 faces for us to dissect as well as a 450 class that is starting to show us who the real leaders are. Let's break down a few things that we all can argue about, for over a week, since we have a week off until Daytona.. -KK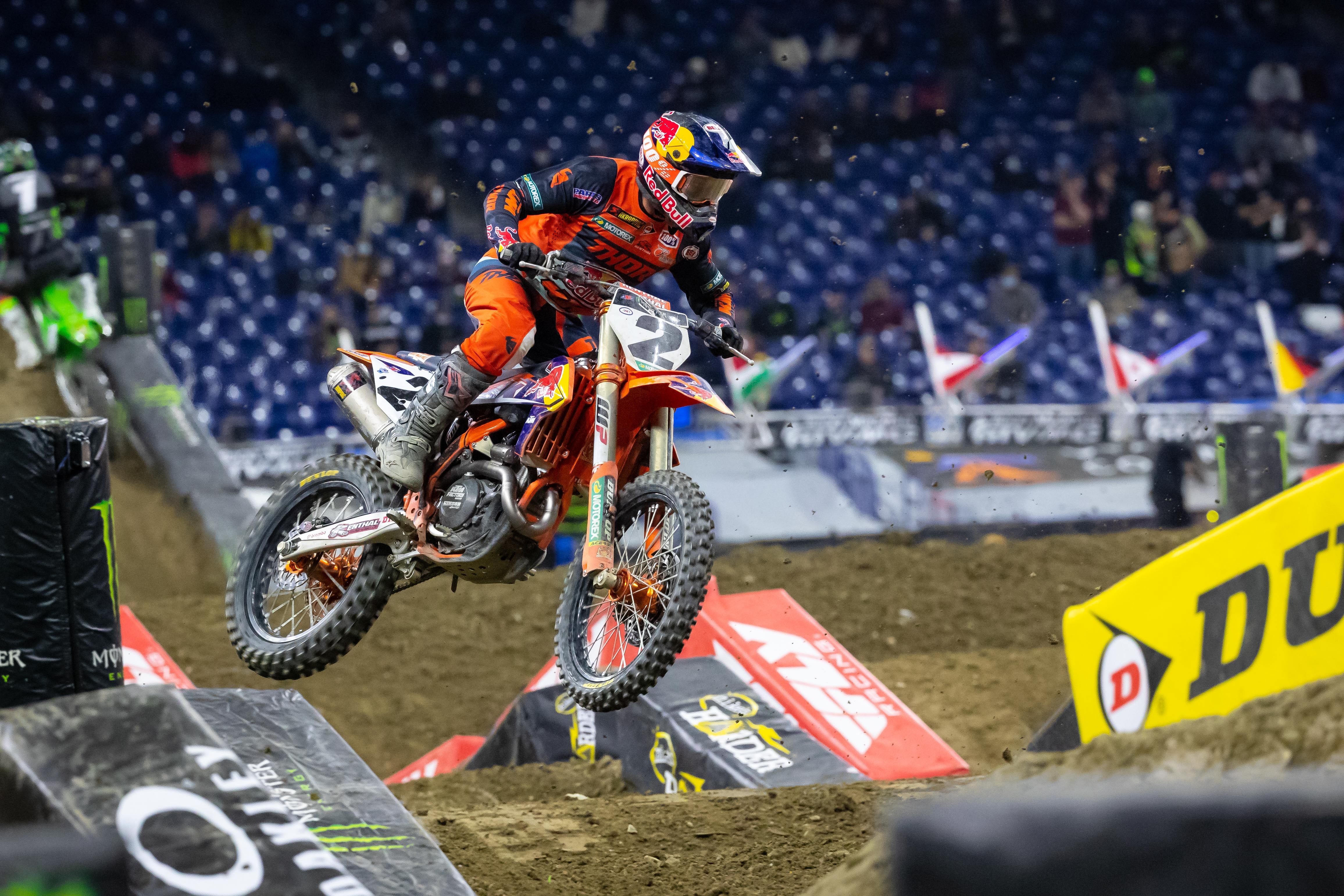 Cooper Webb: Once again, can we just keep a traditional spring shock on this bike for good ol Webb please? I know it "may" feel better in areas of the track with the air shock, but you simply are NOT going to get the consistency that a spring shock can give you for 20 plus 1. Coop is back to his old ways and now the points gap is only 6 between him and Roczen. Have you ever just really studied Webb's style? There is nothing flashy about his style, nothing that you'll be blow away from, but you will see how good he pieces together a track that is getting beat up. The line in the whoops that he used was consistent every lap and maybe wasn't the fastest way through them, but it was the safest and didn't bite him in the ass.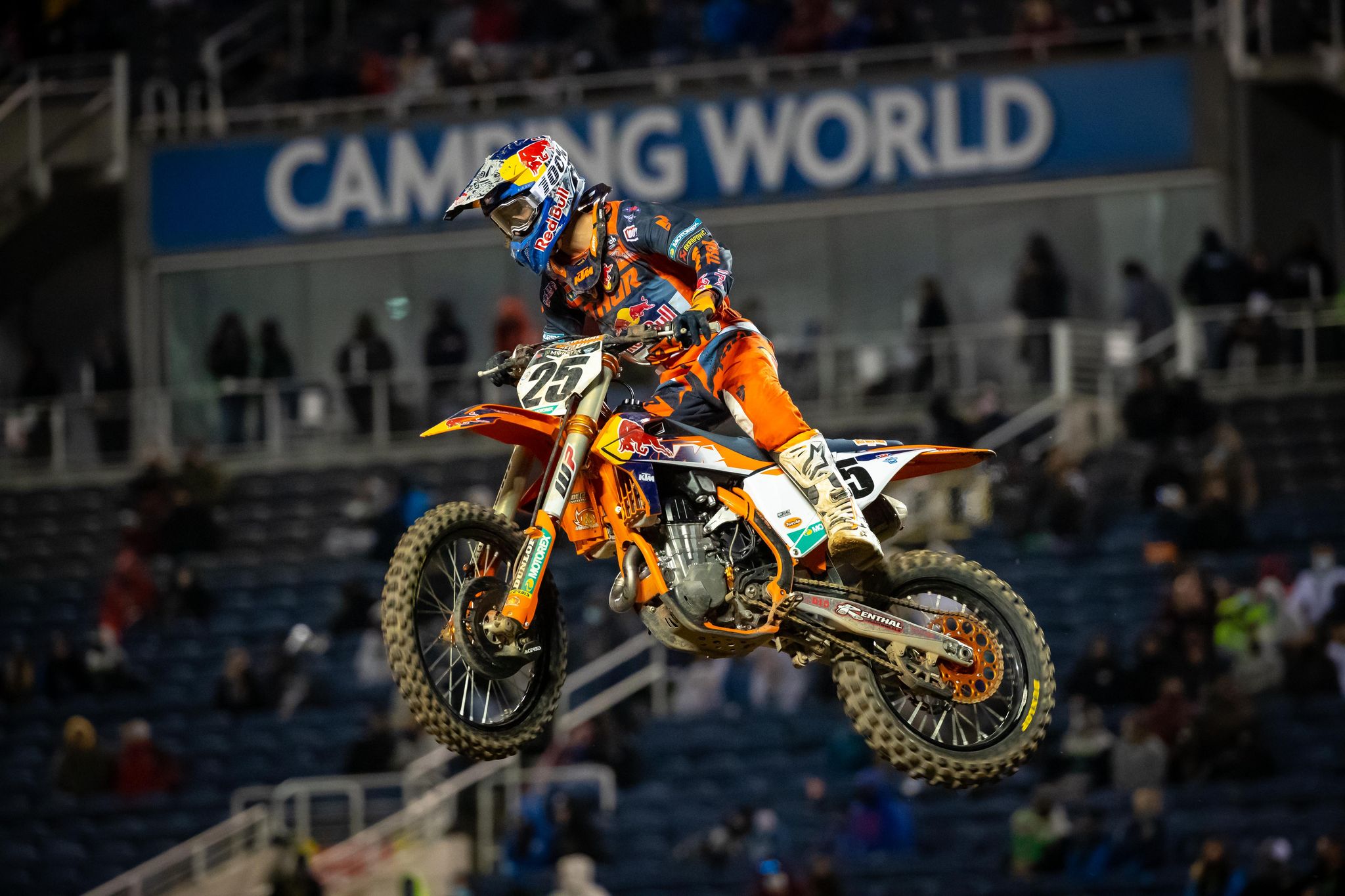 Marvin Musquin: Marv is still one of my favorite 450 riders to watch pick apart a race track. If there is a short whoops section and slippery dirt, you can almost guarantee that Marv will be on the podium. The KTMs seem to hook up really good off the start and that isn't a huge surprise, but what is a surprise is that other colors haven't caught on to what the orange team is doing. More tracks like this and we could see Marv string a couple wins together.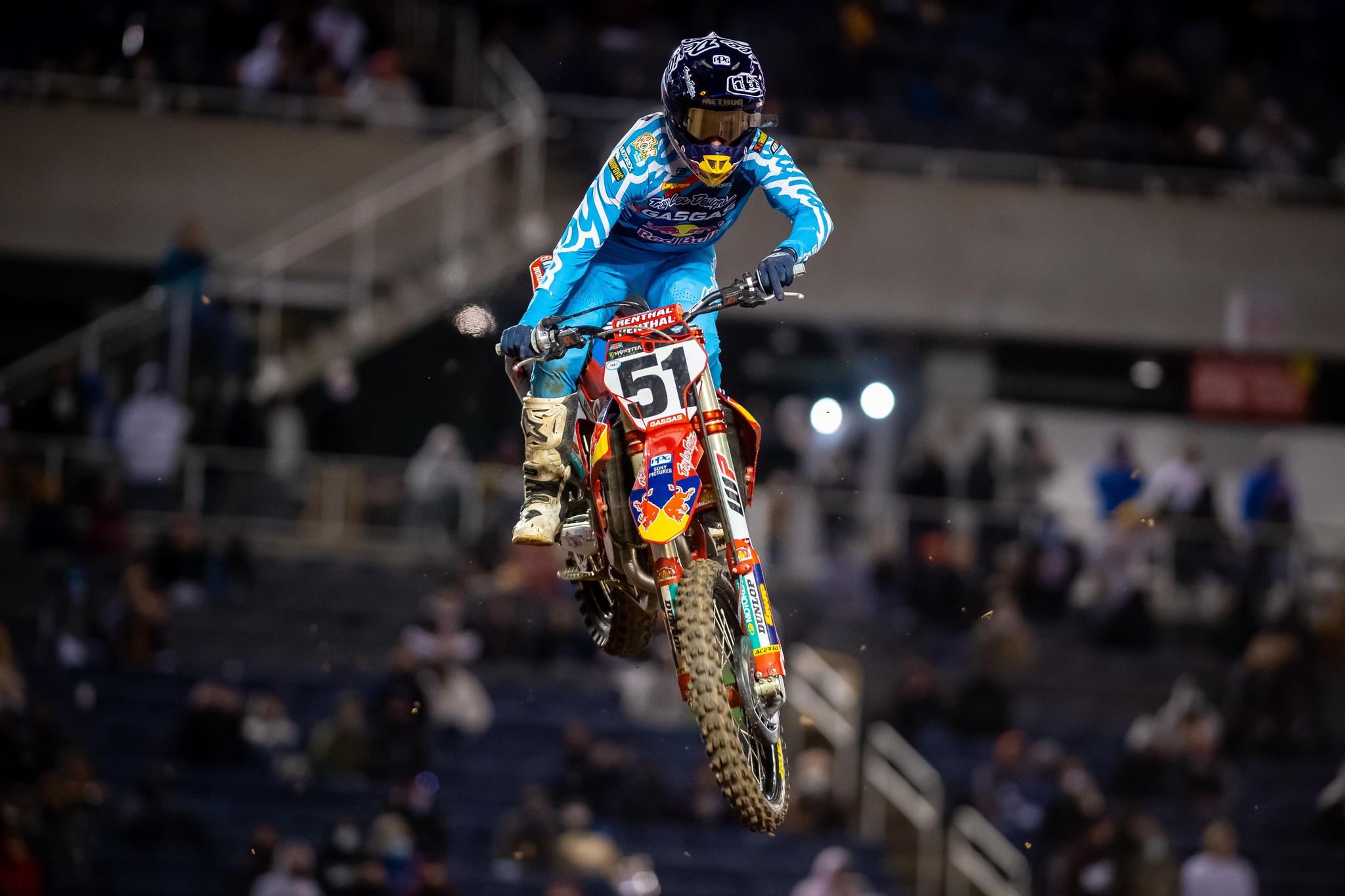 Justin Barcia: The podium was dripping 4130 chromoly in Orlando and Barcia wouldn't be on my list of riders to absolutely kill a hard pack/slick race, but with that GG under him, it's a great combo. I see the "Yamaha sucks" comments a lot on Vital because Barcia seems to be waaaaay more cozy on the red bike right? However, don't let all of that confuse us. The Yamaha is still a great machine, but not everyone is going to gel with it. Barcia revs his bike a lot! The Yamaha would rather the rider not rev it. The Yamaha also likes riders who move around less on the bike and Barcia moves around a shit ton. The GG is just better for Barcia. That is the truth. The Yamaha is still an insane bike, but better for riders like Plessinger and Mookie. Maybe not so much for Ferrandis.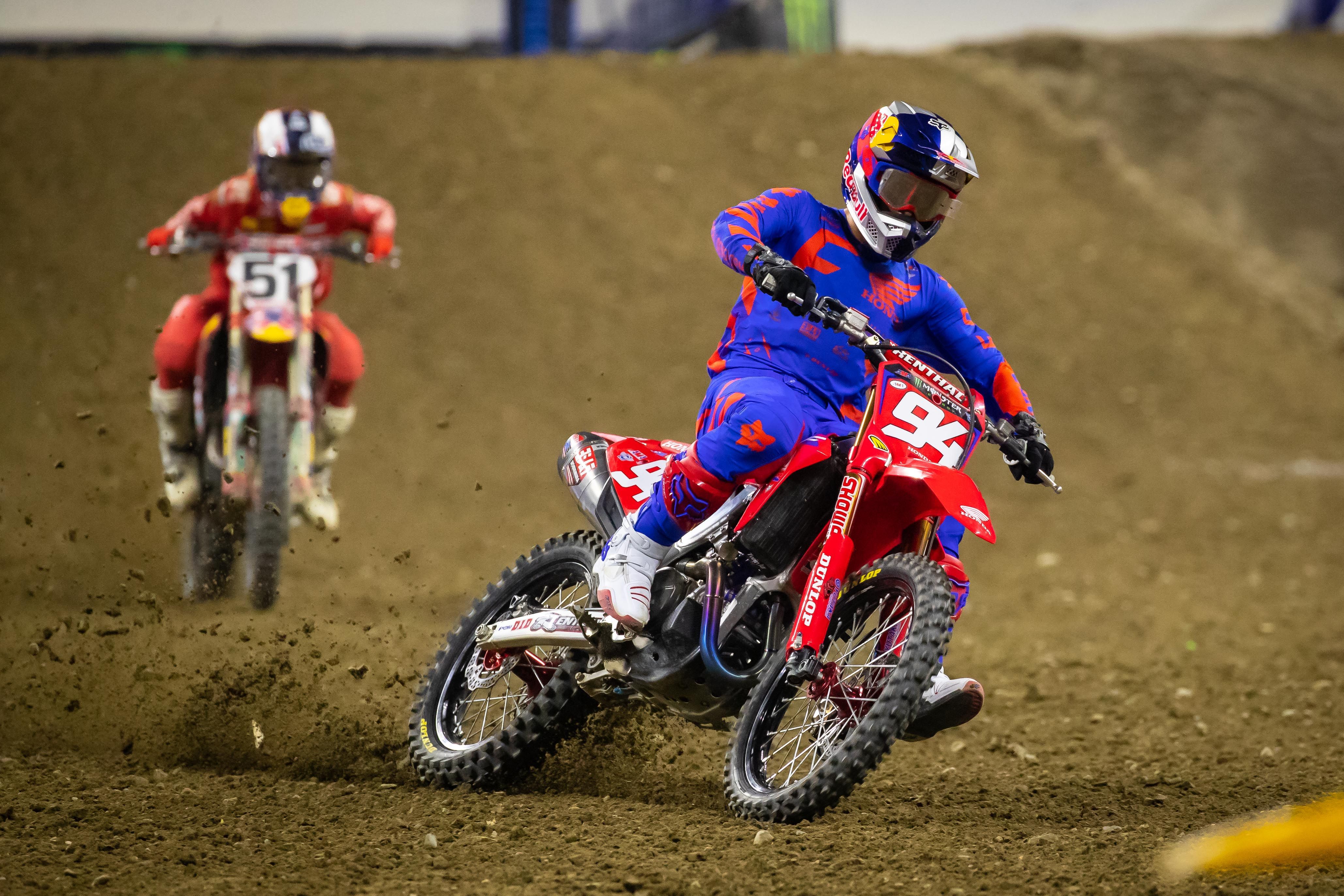 Ken Roczen: All good! No need to panic. Roczen will be better in Daytona and will be on the box. Will he beat Webb? That is going to be tough to do now that little tough SOB got a taste of another win, but if there is someone who is as strong minded as Webb in this title chase, it would be Roczen and his factory Honda personnel. This is about to get good!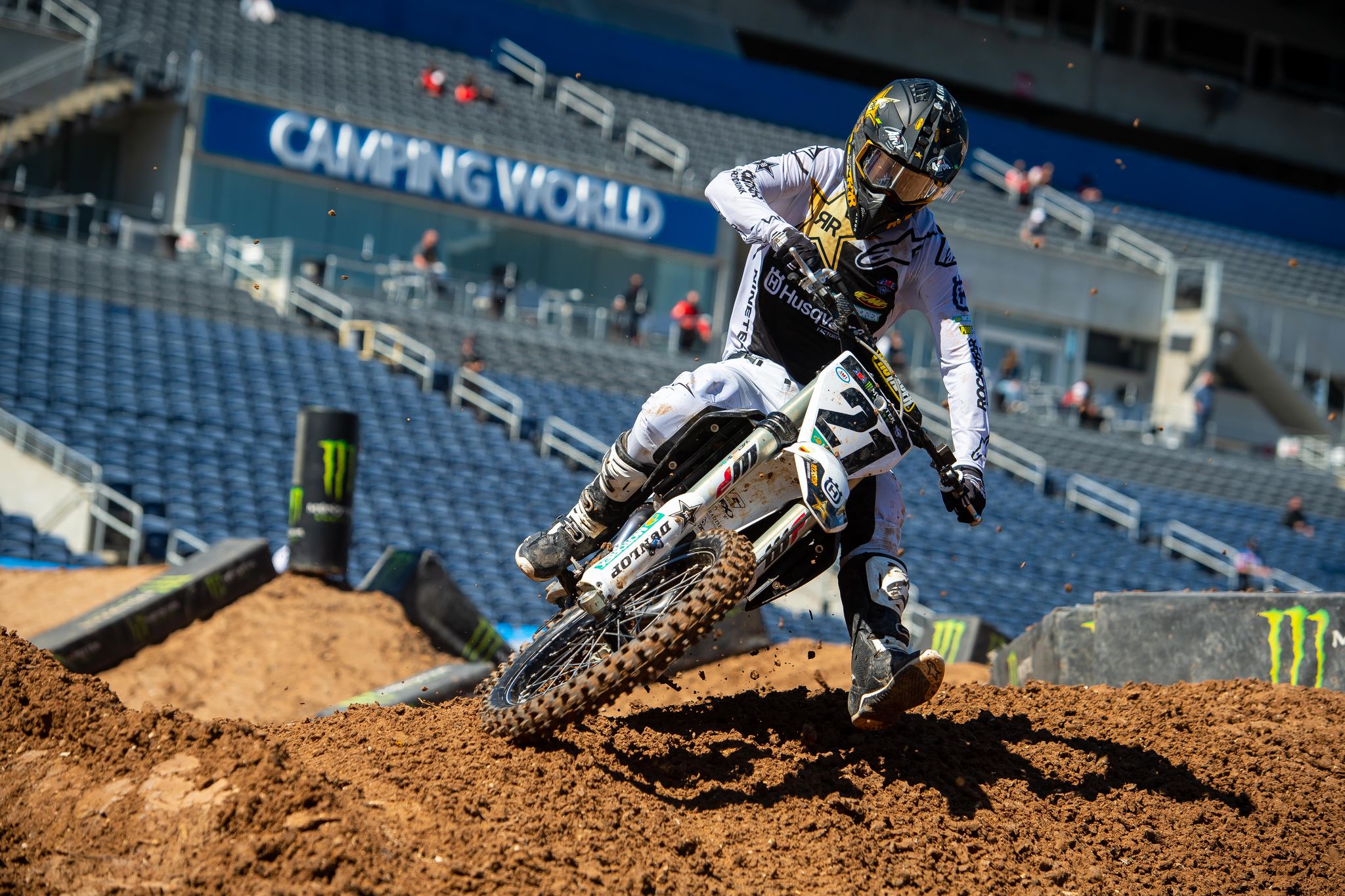 Jason Anderson: Hey JA! Great to see you around the top 5 and slamming into riders like you DGAF! This is the JA that we came to see! Loose, free and untucked! We all are ready for you!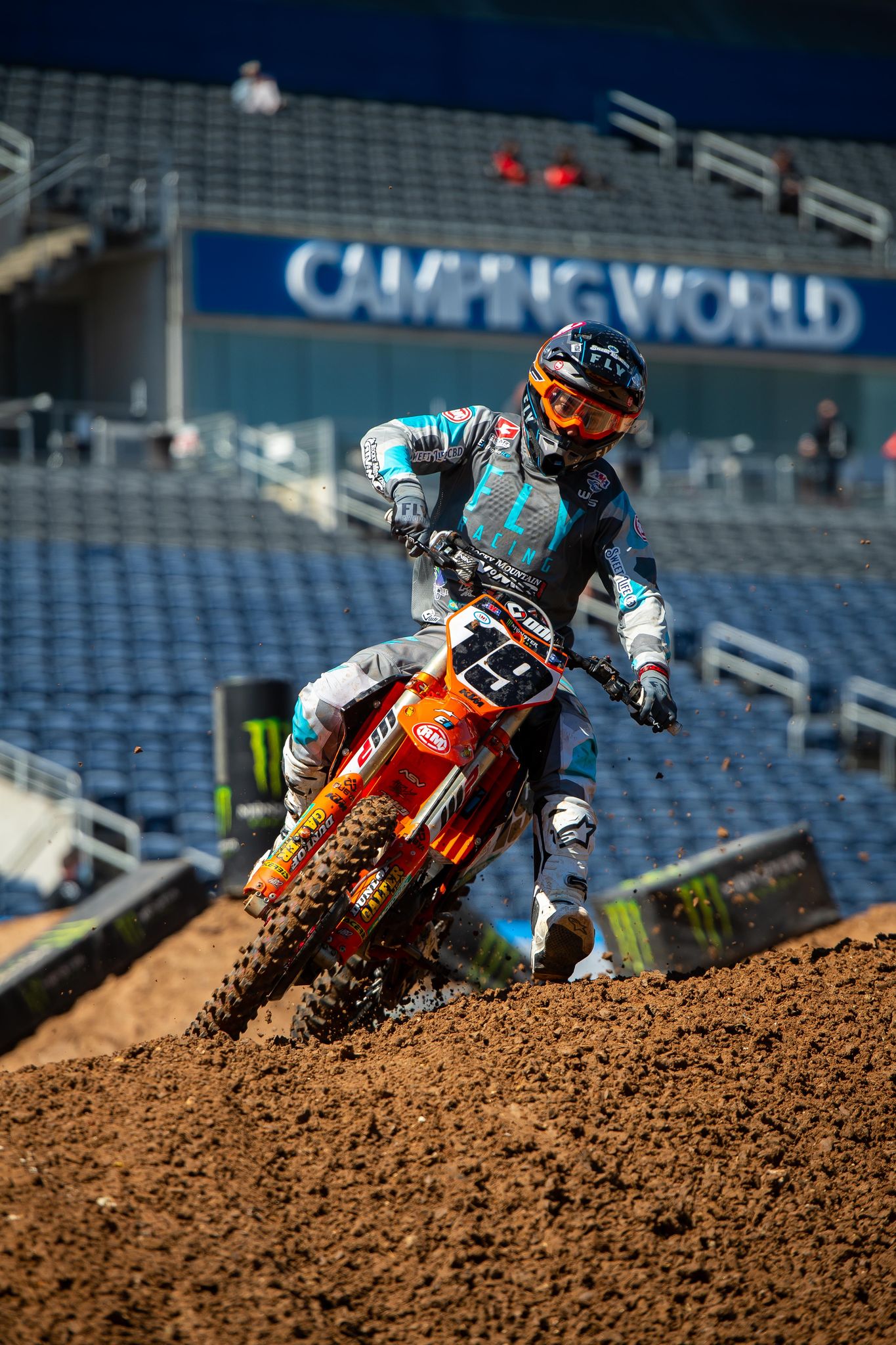 Justin Bogle: Bogle is grinding away in Florida and away from Oklahoma then got his first top ten this season! This is a big accomplishment and shouldn't go unnoticed. Look for Bogle to get up near the front more on starts like we used to see. I have heard they made some changes to help his lap one position and this change could get him the in the top ten more this season. This is great news for the RMATVMC team because let's face it, they need some good results.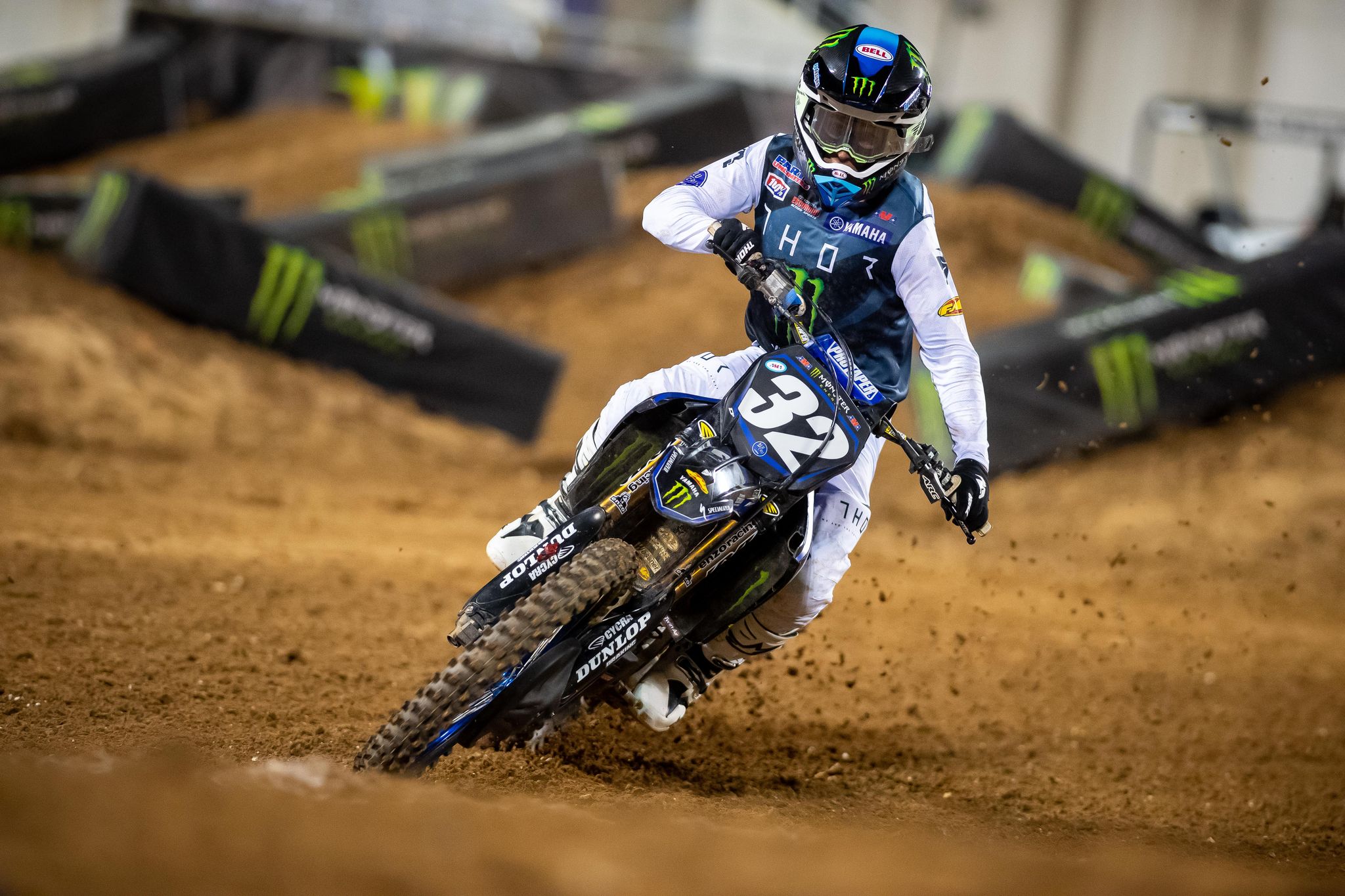 Justin Cooper: There wasn't a lot of Cooper talk before the start of the 250 west season, but Cooper does what he normally does and that is set fastest qualifying times and win races. If it wasn't for the red flag he might of had more trouble from Mcadoo, but the restart helped him pull away super quick so he could get into a flow. I don't think all of them will be this easy for him, but he will be there guy to beat since J Mart is out.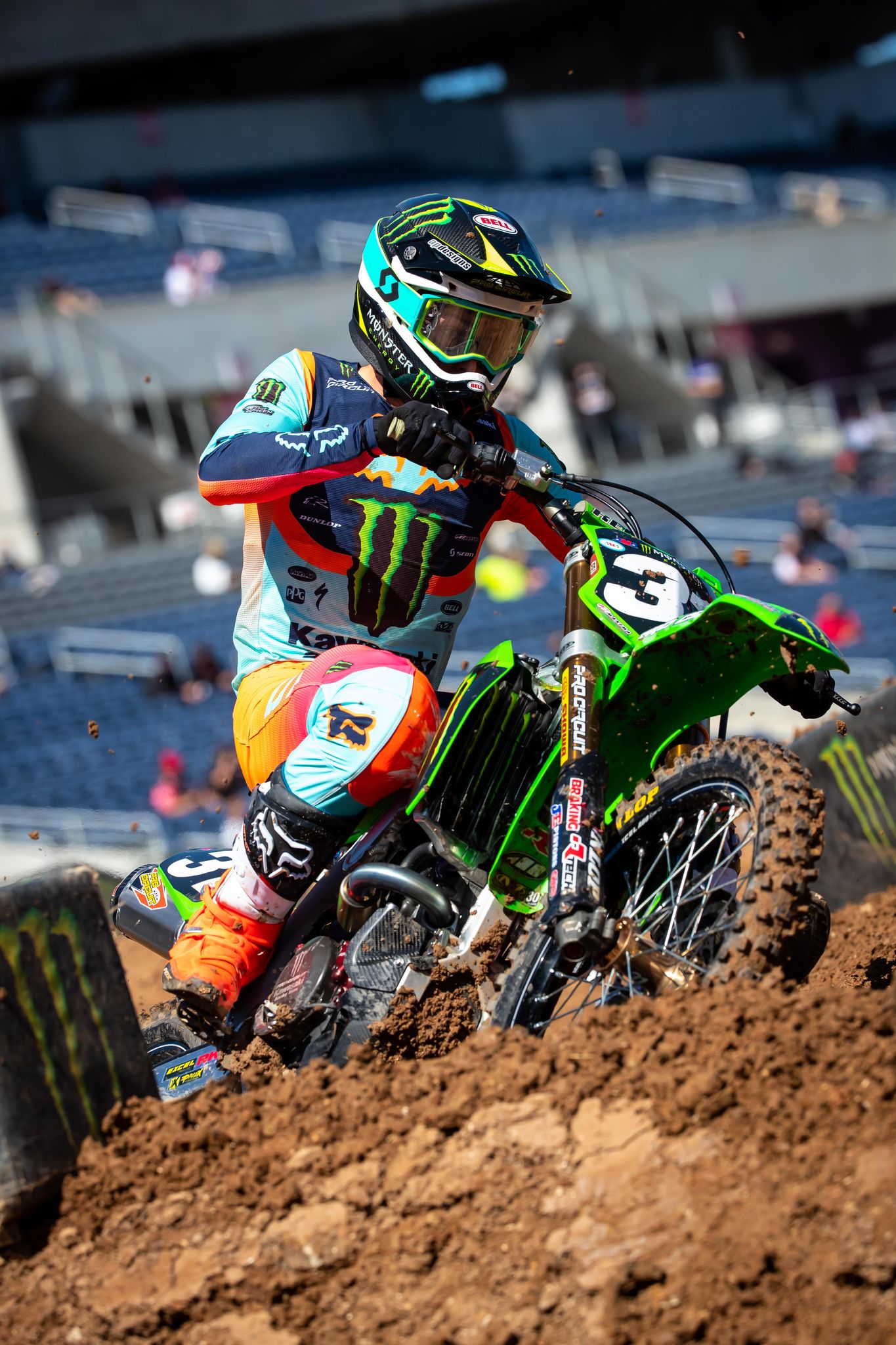 Cameron Mcadoo: Cameron was my pick for the W in Orlando, but with the carnage of the first main start, it kind of screwed Mac on a possible battle with Cooper. I picked Mac because I have seen some progress while testing here in California and with the experience he got last season, I "think" we are going to see less crashing than in years past. Don't count him out for a win this season!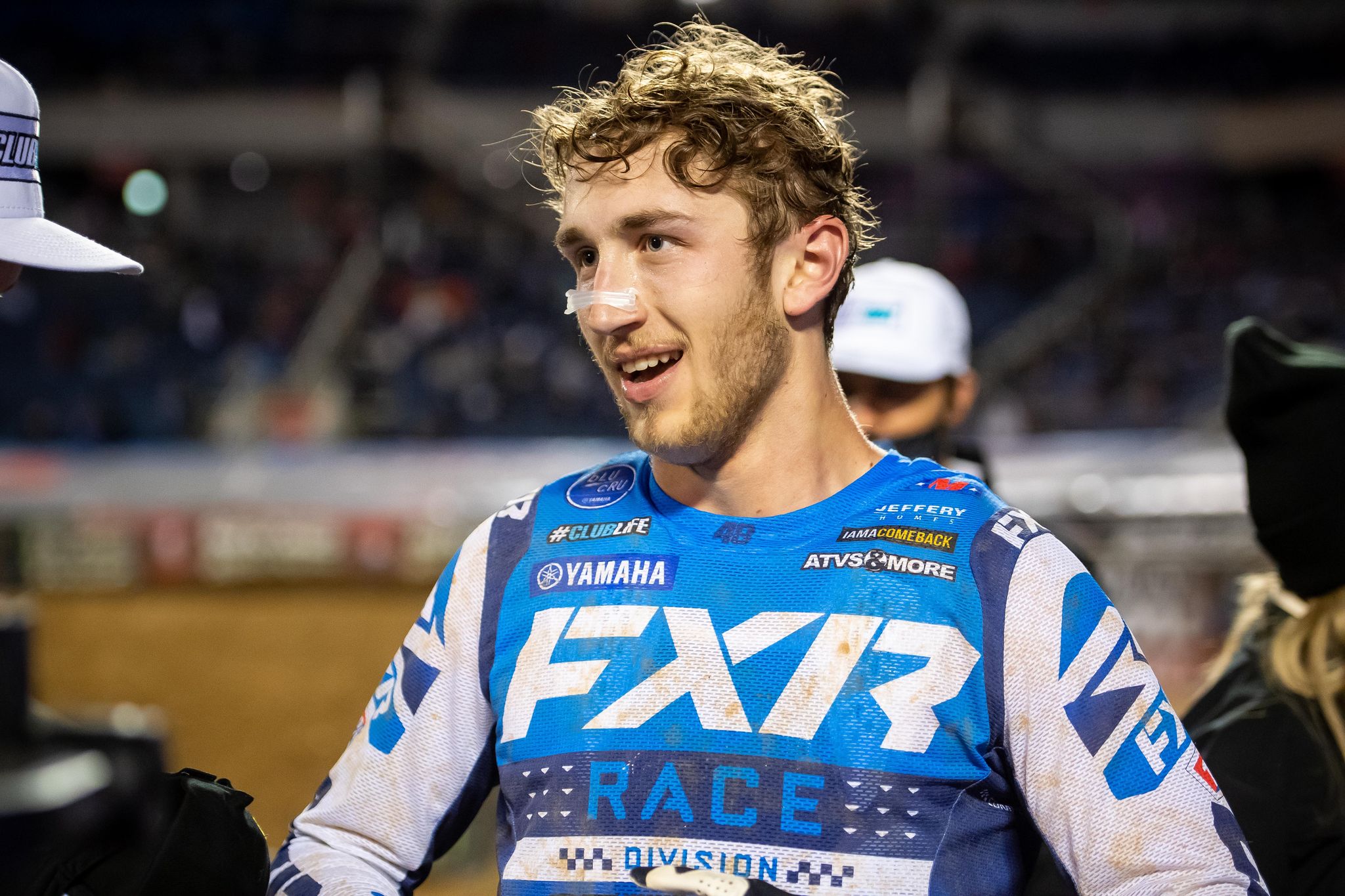 Garrett Marchbanks: I mean let's face it, Marchbanks is good right, but I think with J-Mart and Jordan Smith crashing out it helped Marhbanks result. The Club MX Yamahas are fast and this will help him get some great starts this season so seeing Garrett on the podium could be a common occurrence. Do I think he will win Daytona again? No, but having this guy on your team will help the team get some more clout.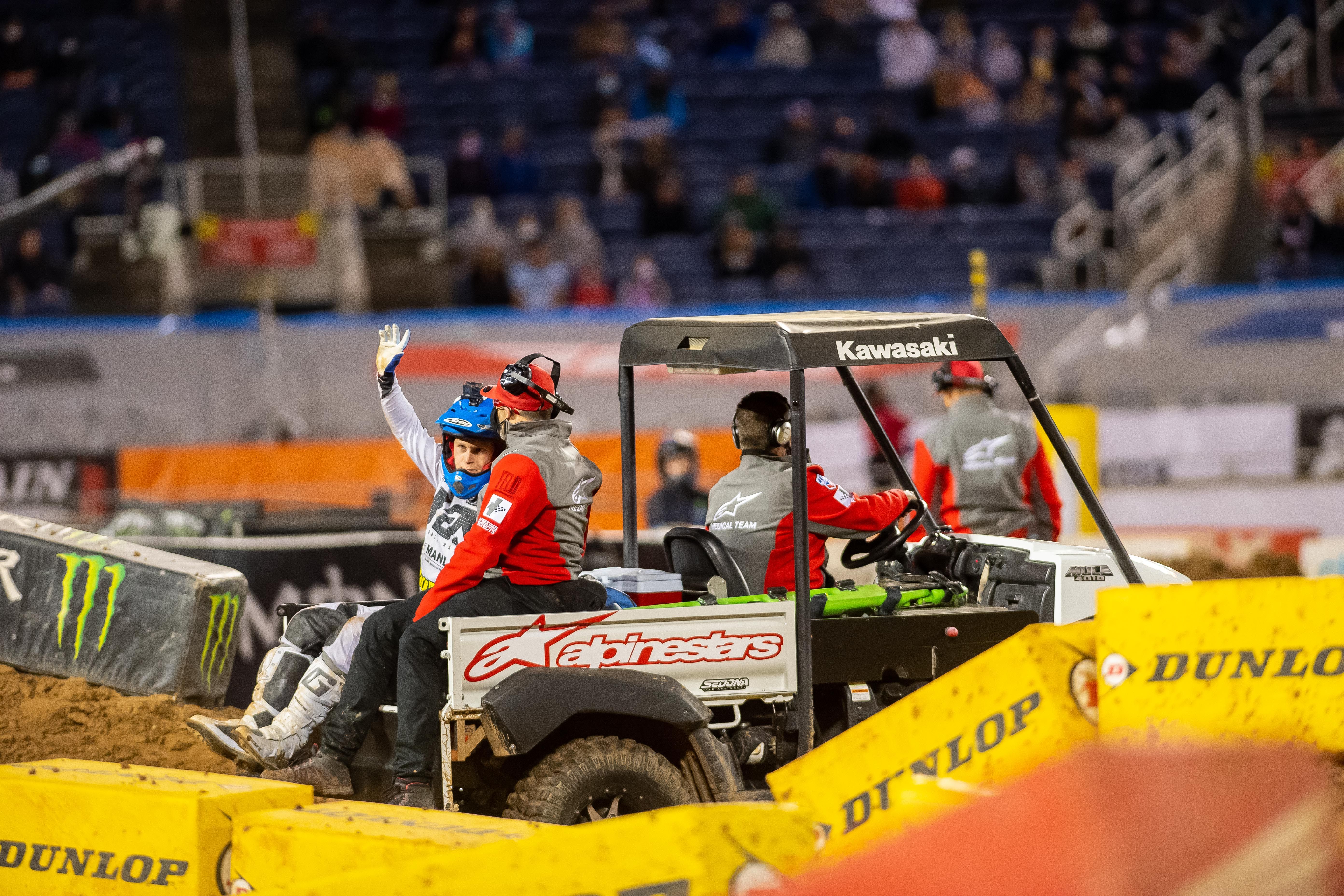 Red Flag Incident: Yes, Macadoo should of seen what was going on. Yes, Cooper threaded the needle between the downed rider and the medical staff. I also think the medical staff that is running on the track should be a little more self aware. Again the AMA should get the flaggers in front of the accident more than what they do, but luckily for us no one else (besides Martin) was seriously hurt.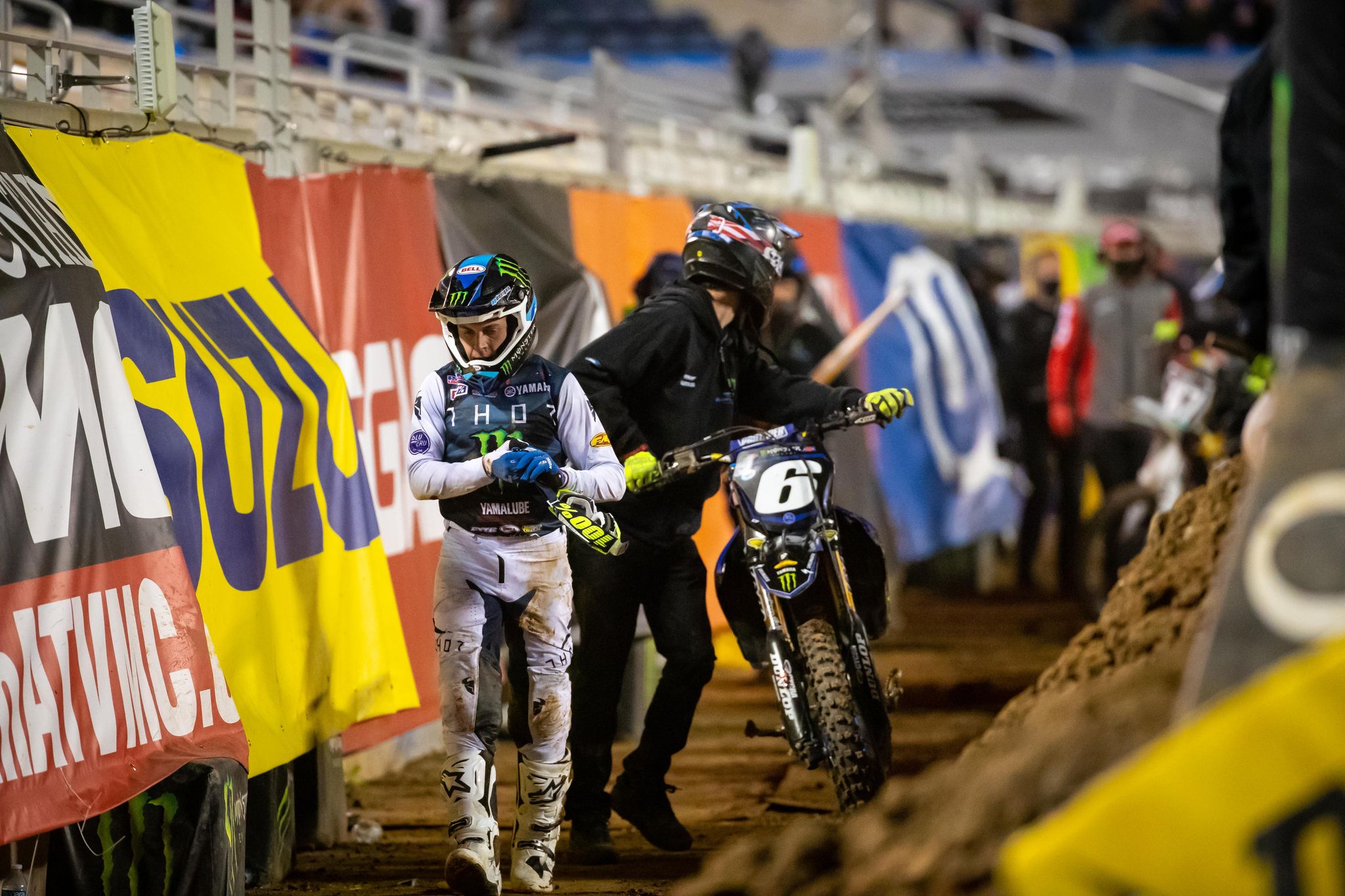 Martin Bros: This sucks! Two riders that should of been a big part in this series are now out. All that I think about is all the hard work they put in and it is gone on the first lap of the opening round. Makes you sick to your stomach! This is the side of the sport that fans don't see. The side where these dudes are sitting at home healing from their injuries and batting their inner demons. When you keep getting hurt and have to fight back from injury all the time, it can really make you think if you really want to do this damn sport or not. Get well soon Alex and Jeremy.