The Atlanta Motor Speedway track created some great racing Saturday afternoon and although it did get wet, the mud race we were all dreading never happened. What is crazy is that even though the main events got shortened, the lap times were long, yet the main events were only 9 (250) and 12 (450) laps respectively. Why did AMA cut the time down? Is our sport getting soft? COME ON!! The riders didn't get a ton of laps under their belts for practice, so seeing several mistakes in the heat races were real. I also noticed that there were several close calls when it came to riders landing on one another. I have never seen so many riders "almost" land on one another in my life! Watching from home proved to be very stressful! Here are some things I noticed while viewing from the confines of the house. Hopefully I can be at SLC to view all of this for myself!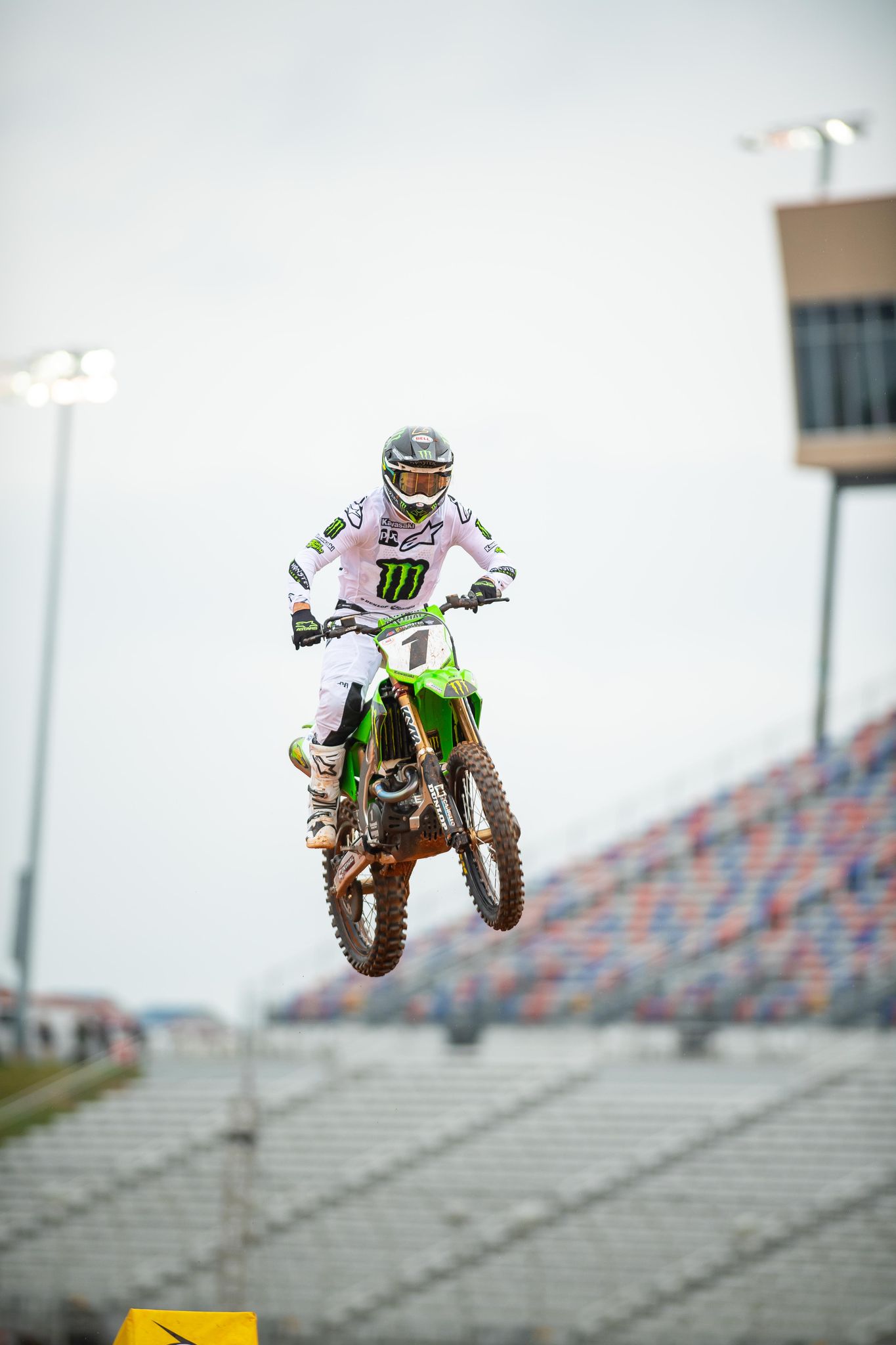 Eli Tomac: Just when you think Eli isn't going to win, Plessinger screws up and then Eli catches fire the last few laps.  Tomac putting pressure on Webb and Sexton late in the race is classic Tomac, but for some reason this year we don't see the blazing fast speed like we did in years past. Eli just keeps grinding, puts in the laps and wears his competition down, especially at this time of year. Sure Cooper doesn't need to put up a fight, but you can guarantee that Webb just didn't let him have it. Tomac loves these speedway races because it's a faster track with bowl turns/berms! Tomac is the king of bowl berms! No one can rip berms like ET3! No one!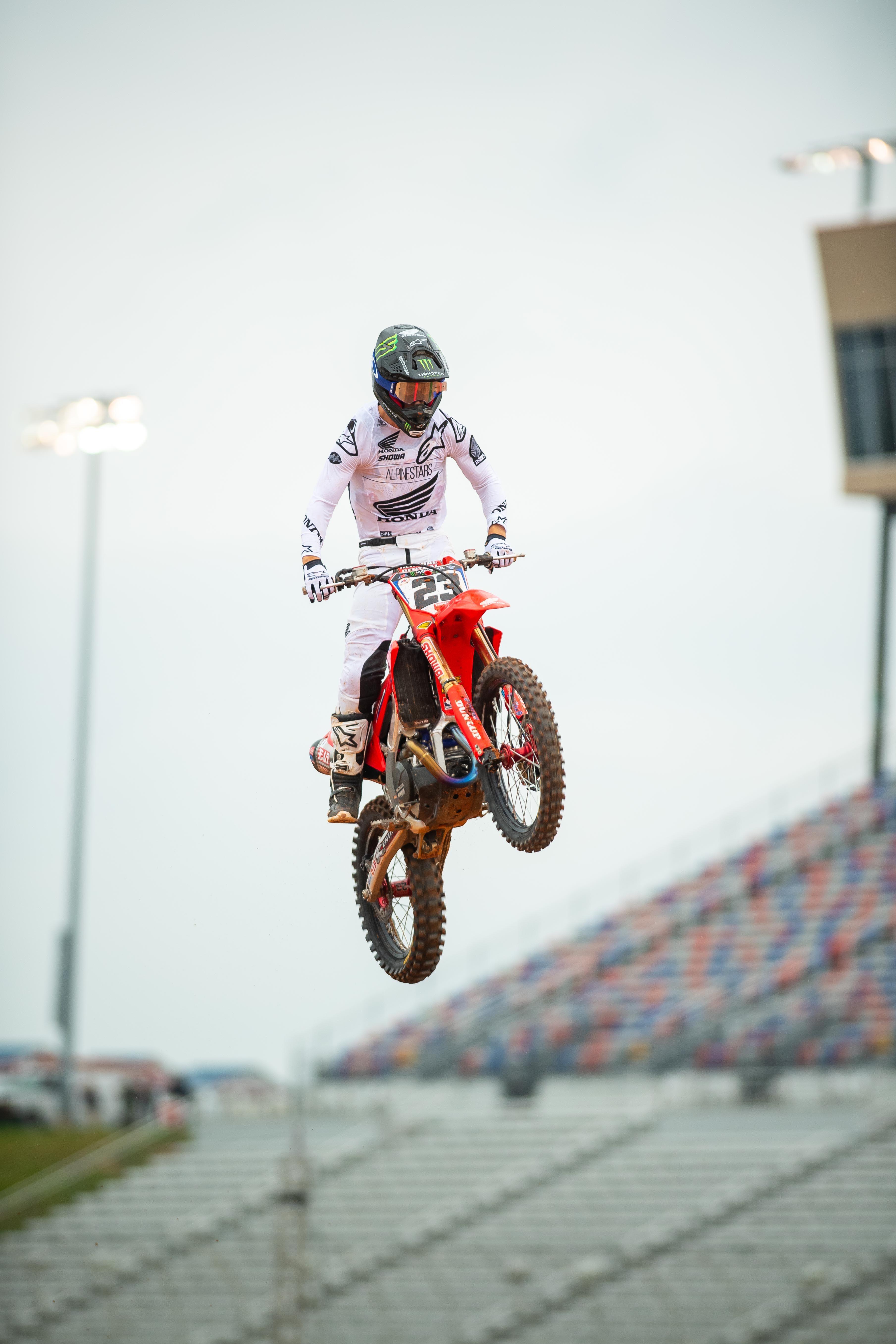 Chase Sexton: Is there anyone better to watch ride a 450 right now than Sexton? I mean Roczen is pretty damn good, but Sexton seems to have this perfect stature on the bike that I am jealous of. With all the bad luck Sexton has got in 2021, he keeps coming back strong and it's only a matter of time until he gets his first W. I will predict his first win will come in SLC as that will be hard pack and slick where Sexton will be really good. Oh and Cade screwed him out of his win Saturday afternoon, but things happen in racing and we can't put all the blame on Cade. Sexton could have taken Tomac high in the left hander before the finish line doubles. This would have ensured that Tomac wouldn't have passed him and he would of been able to jump the double. Imagine if Sexton wouldn't have gotten hurt at the beginning of this series? I think he would have been in the mix for top three in the points!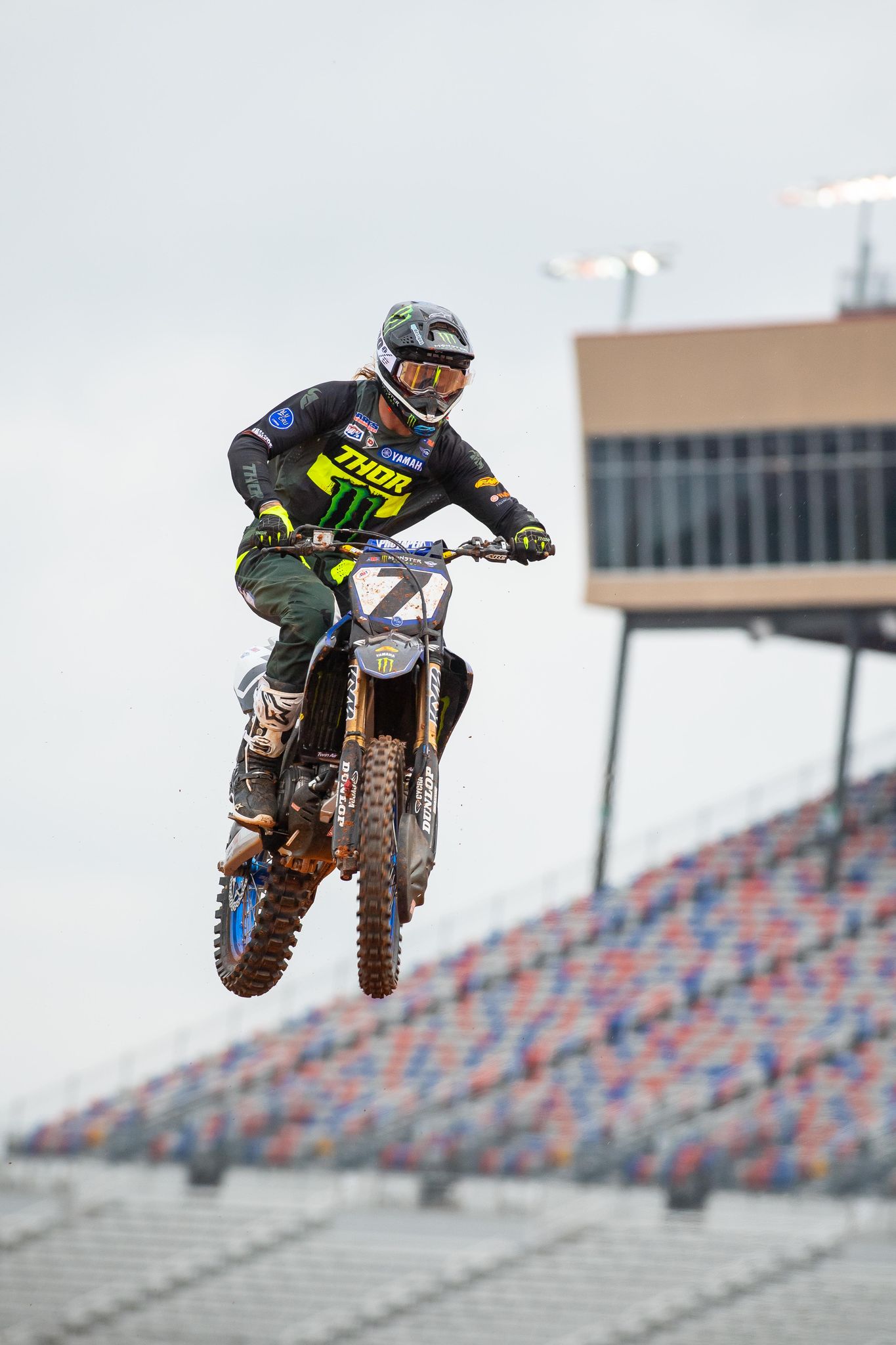 Aaron Plessinger: AP is on fire dude! These outdoor-ish style tracks are suiting AP and the Yamaha, so look for the tall lanky likable rider to keep this speed while we are in Atlanta. I know a lot of people think AP should possibly take a KTM offer in 2022, but I think he is establishing himself at Yamaha and they seem to be finding ways to make the bike better so why take the risk. Originally I thought he should take another deal if it was there in 2022, but now that I have seen how comfortable he is getting on the current YZ450F, why take a chance. Stay on the same color and get paid!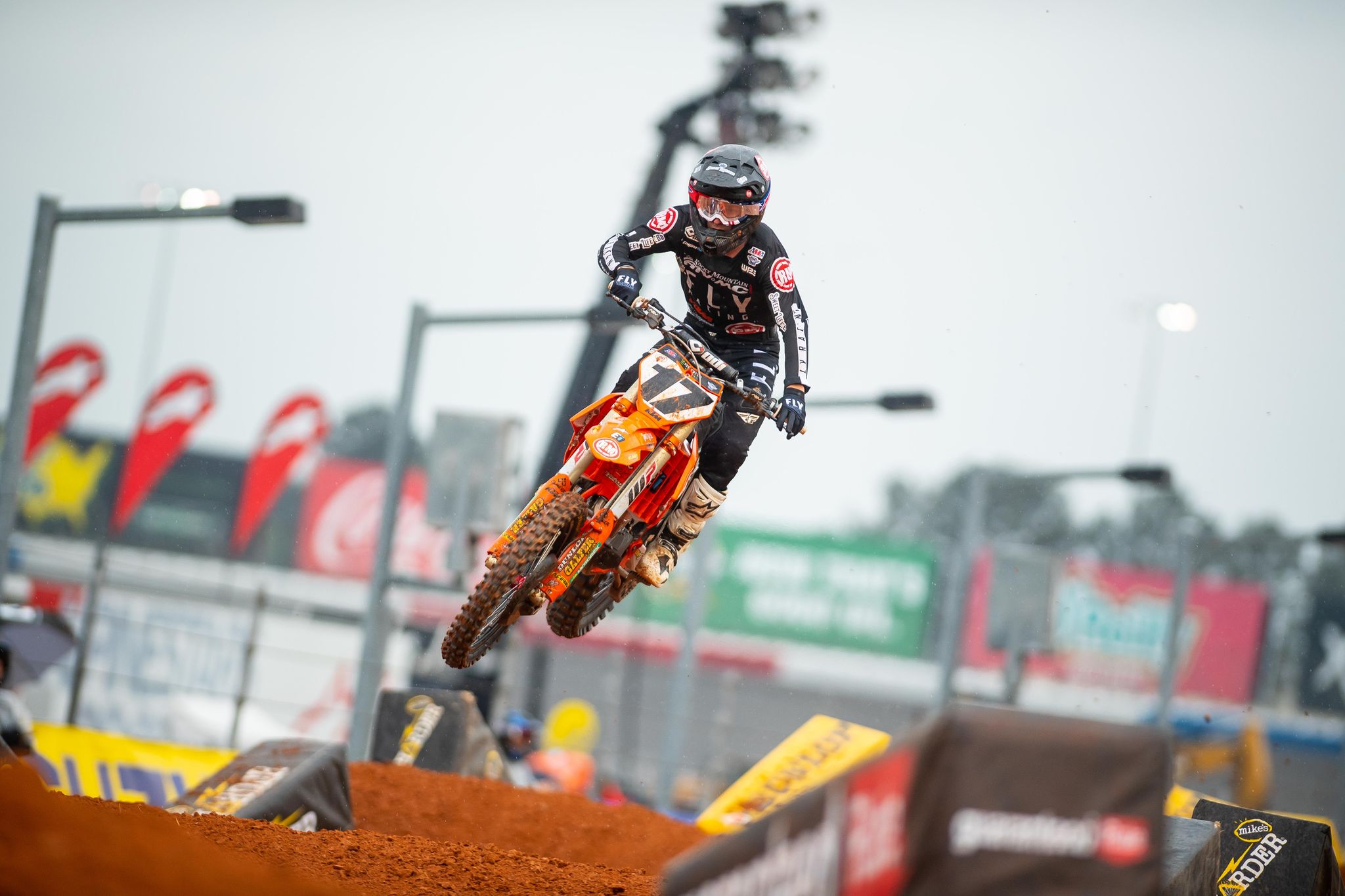 Joey Savatgy: Speaking of getting paid, this guy should have a deal locked in place for 2022, if he doesn't have one already. He has been steadily improving and is in the top 5 mix! You can see how Joey is charging longer in these main events and his lap times are very comparable to the top 5 riders times near the end of the main events.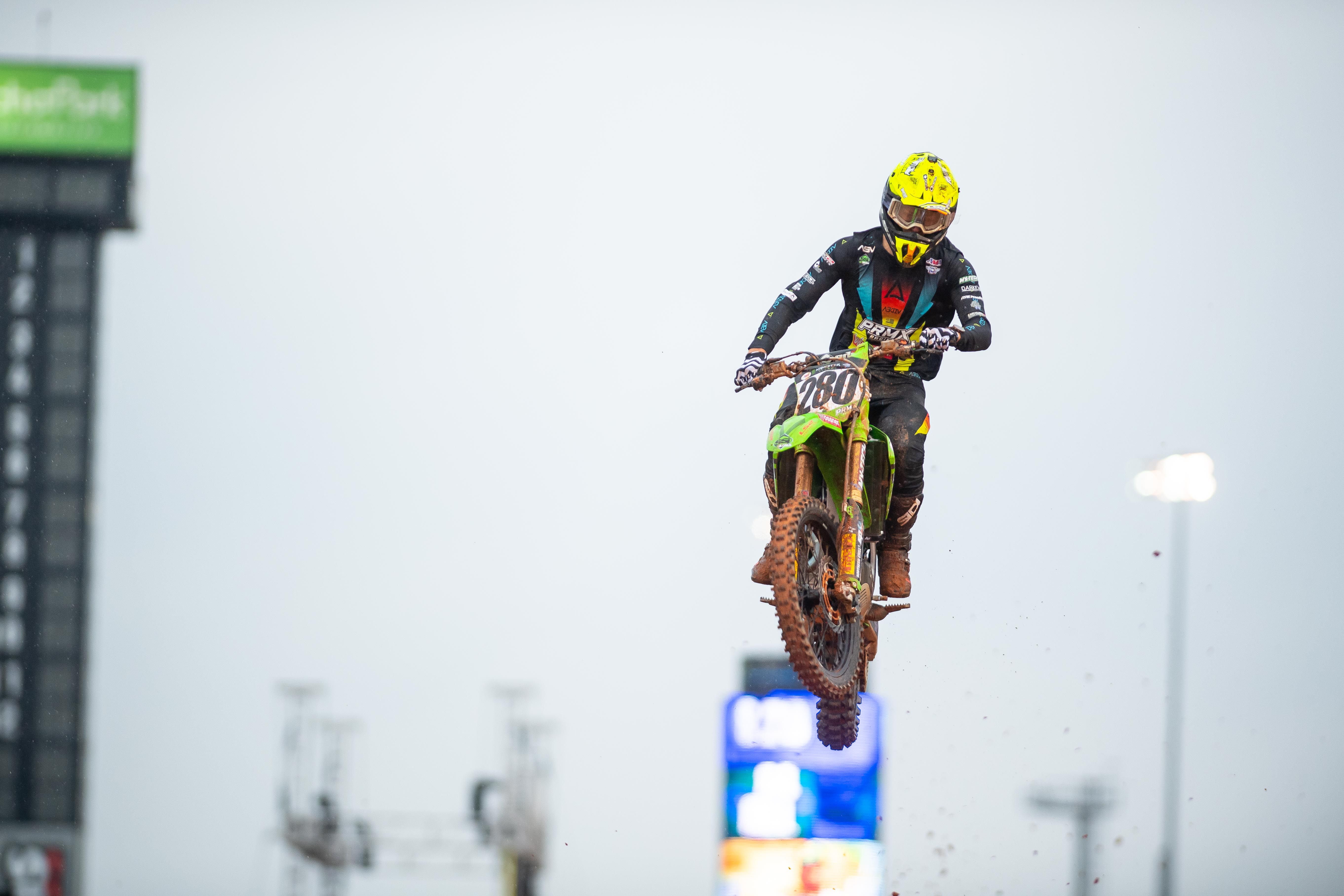 Cade Clason: Poor Cade! Career best 17th place will be overshadowed by his run in with Sexton. Cade is one of only a couple riders that have actually improved a bunch in 2021 and that should be commended. However, you kind of have to know/feel that the leaders are coming right? No, we don't need to black flag riders past 15th place! I have heard that AMA needs to do this and this is not a good idea. These privateers deserve to be out there just like everyone else. We just need a better system for lapped riders know when the leaders are near.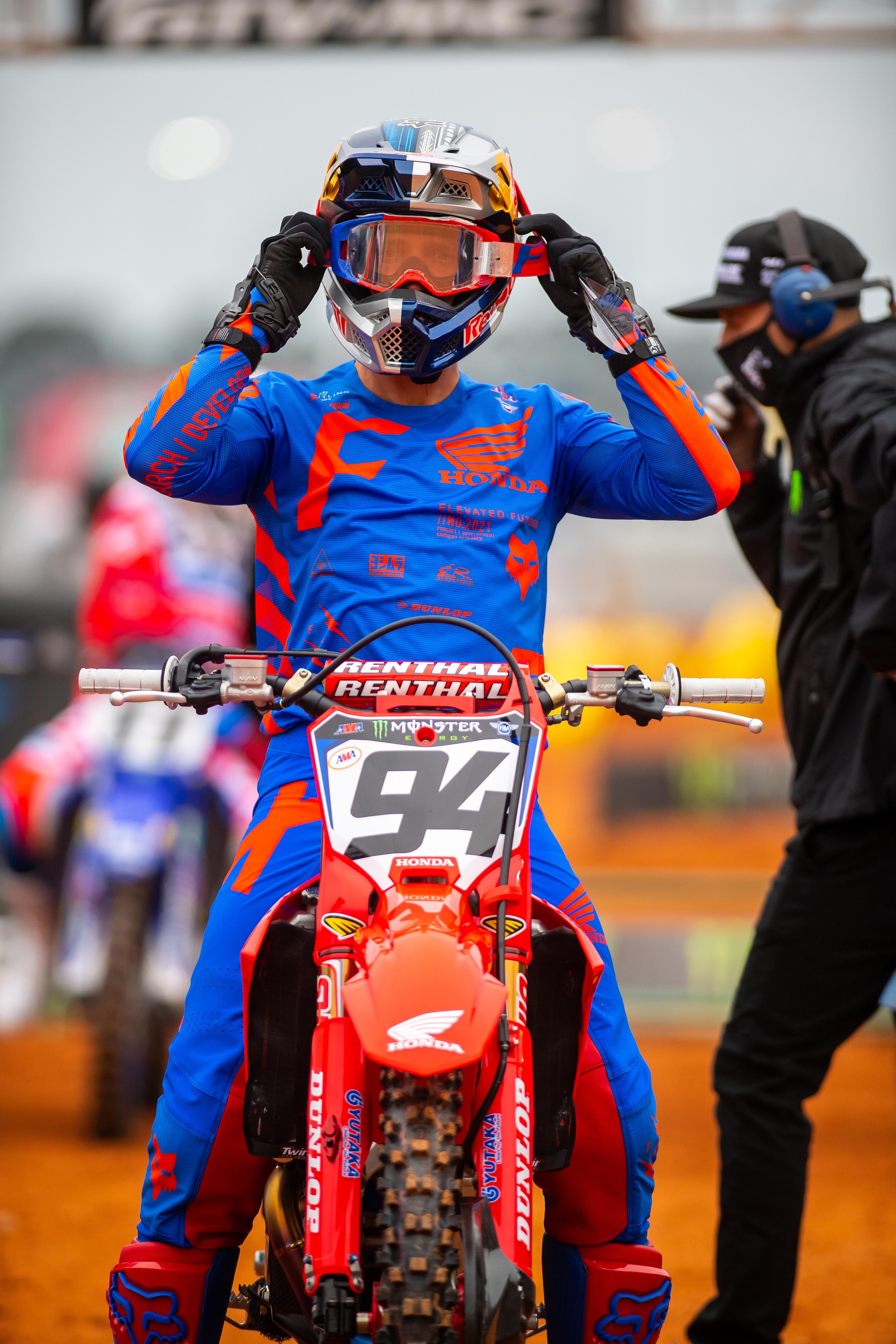 Ken Roczen: Anyone else know what the hell happened? I don't know either!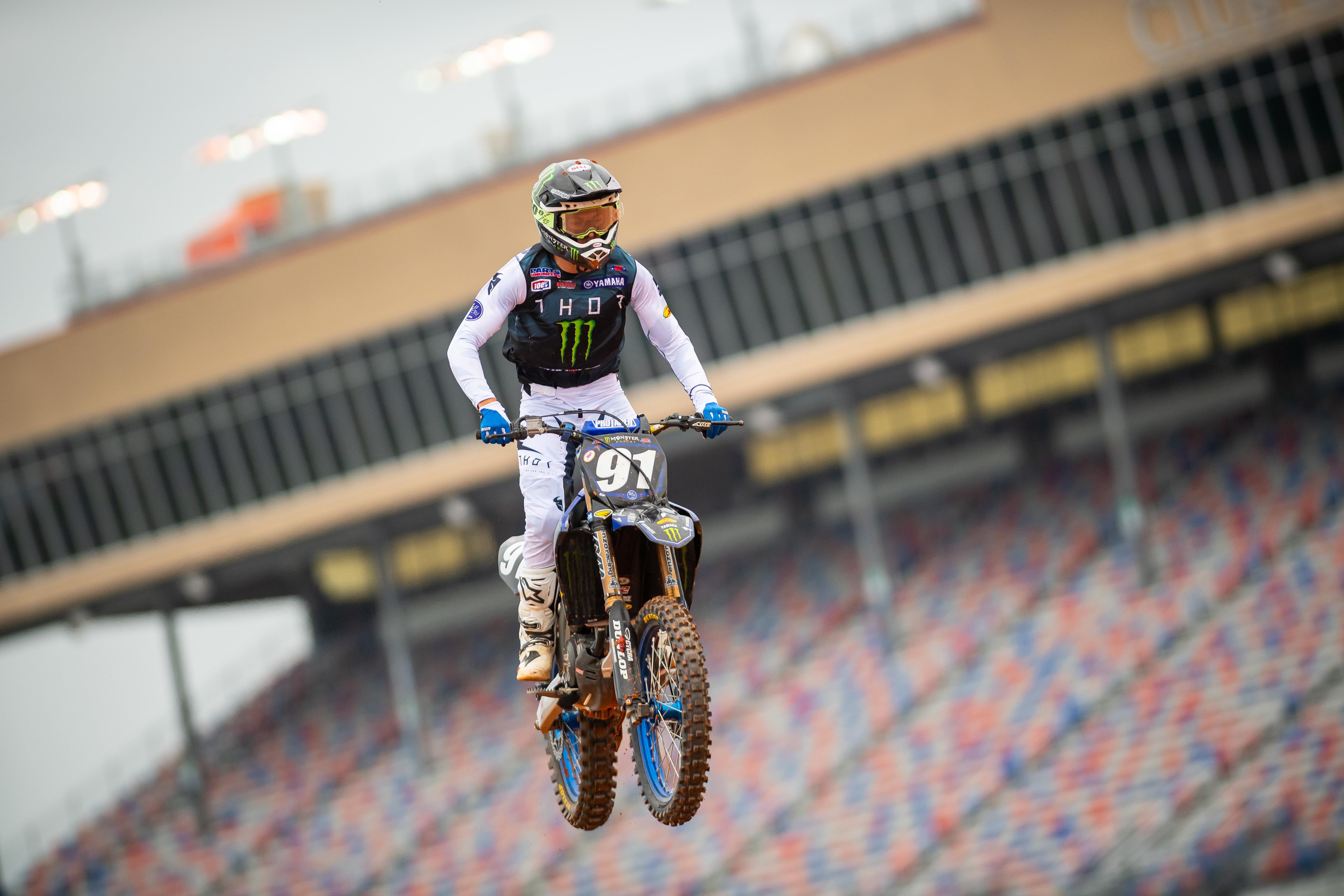 Nate Thrasher: Straight from the B class at Loretta's in 2020 to a win in Supercross in 2021? Ehhhhhhhh. Didn't see that coming, but I guess Star Racing Yamaha did eh? I mean they basically made a trade for Barcia late last year so that shows me I know nothing about who "has it" in the amateur racing world! I mean the kid just put on a clinic and rode like he's been up front before, so who knows where this goes from here, but there's something about that Star Racing Yamaha team that produces winners! Good job Wil! Maybe someone will bid for WIL's services come 2022?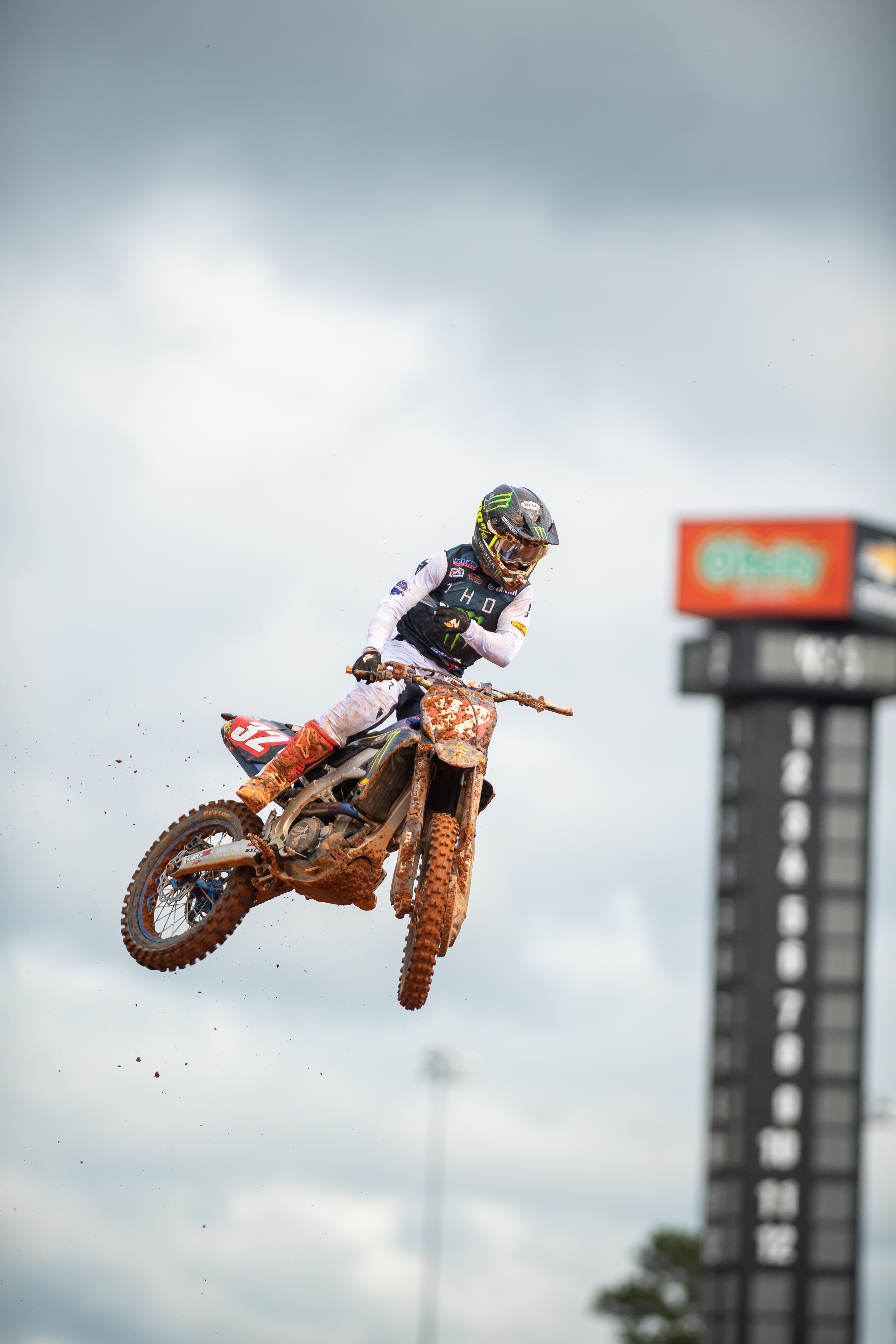 Justin Cooper: Justin has the most raw speed out of anyone in this class, but is he feeling the pressure of this championship? I mean he has been making mistakes these past couple races that is uncharacteristic of him. Justin escaped a bad crash in the heat and that seemed to defeat his main event a little.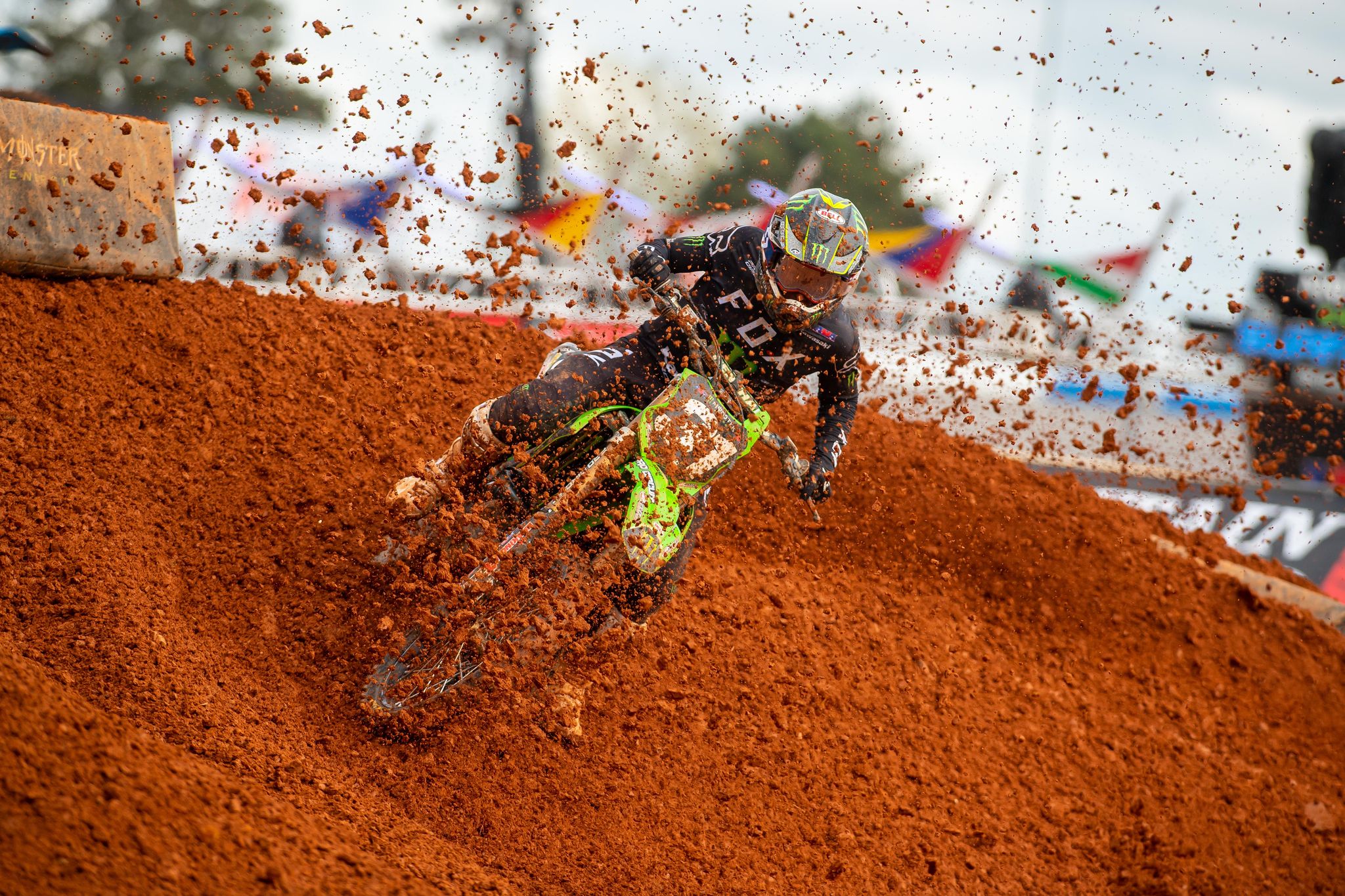 Cameron Mcadoo: You can't say that Mac isn't trying his ass off to win this championship. The kid is riding the shit out of his Pro Circuit Kawasaki, but I think it may be too much at times. Good ol Wackers sends it and that seems to bite him at the most inopportune moments. He's only four points off of Cooper so the series is still up for grabs, but Mcadoo needs to find that speed he has, for a full 15 plus one without crashing.