Photos by Rich Sheppard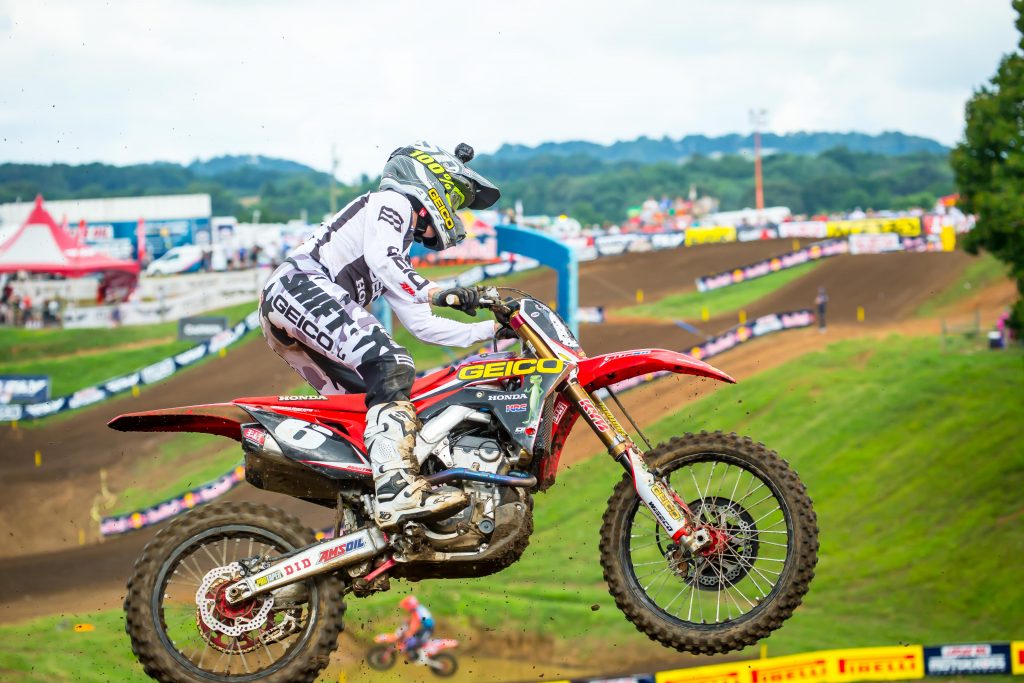 Injuries………
It's a crappy part of any sport. However when you witness it within your sport it can hit closer to home and can affect each outside individual differently. Jeremy Martin had a first lap incident with Justin Cooper in the second moto at Muddy Creek and it sent Martin to the hospital with a burst fracture to his L1. When the TV broadcast showed J-Mart laying on the ground, gasping for air and reaching for his back it made me sick to my stomach. Watching a fellow rider struggle to get back up and see the fright in his eyes is something that is tough to get out of your brain. In this day and age with social media, seeing these types of crashes/injuries have been commonplace, but I refuse to watch these types of things if at all possible. Even though "we" all know something like this can happen to any one of us, we try to block it out, like it will never happen to us.
J-Mart is one of the nicest, most down to earth riders in our sport today and it's a tough pill to swallow (as fans) to see such a horrible thing. Again, we know this kind of thing can happen and we are surrounded by it in our sport, but we choose to block it out and continue to ride. Look at Trey Canard, Ryan Morais, Ken Roczen, Colton Aeck, Christophe Pourcel and so many others. They all overcame serious injury to come back and race at a high level once again. So I sit here typing this and ask this question? Do seeing these things make you want to stop riding?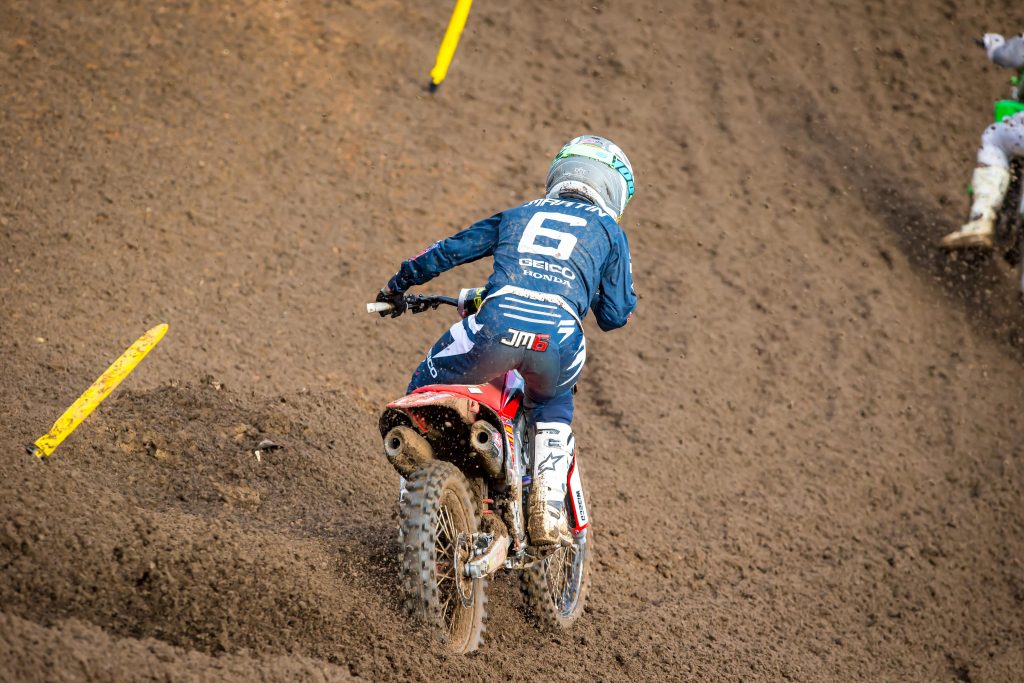 Riding a motorcycle is one of the greatest joy's in my life and even though I have been to the hospital more than a time or two, the drive to ride at a high level still excites me like no other. I hear all the time that riding dirt bikes is like a drug and we are the addicts that it feeds. I don't know if I am willing to believe all of that, but I do know dirt bikes have provided me with a a life that I love and people that I love as well. Yes, it's tough to let go at times, as I think about dirt bikes almost constantly everyday. I remember when I was 12 years old, my dad came home and broke some bad news to me. One of his riding partners had crashed and passed away in a desert racing accident. This was the first real taste of something catastrophic that was close to the family. I didn't know it at the time, but my dad was so distraught that he considered selling every dirt bike we owned. Before he went and sold the bikes from under the rug he came to me and asked me what my thoughts were about the dangers of this sport we did as a family. He wanted to know if I really understood what could happen if and when I raced a dirt bike. As I sat there listening to him I started to cry. He looked puzzled and asked me "why are you crying, are you ok"?
To this very day I still remember the response that I gave him, after he asked me that question. "Dad, I love riding dirt bikes so much and I am sorry you lost your friend, but I can get hurt doing other sports right"? He replied with "of course you can son". "Then I most certainly know this is what I want to do as my sport and I understand the risks that are involved with riding a dirt bike. There is nothing else in this world I would rather try to be good at than racing my dirt bike dad". He immediately hugged me and told me he respected my decision and he would consider keeping my bike. After that conversation, I kept racing and my dad never once asked me if I still wanted to ride/race a dirt bike ever again. Even after all of my injuries with broken wrists, biting off half of my tongue, breaking my leg, getting a couple concussions, collapsing my lung, compressing my vertebrae, breaking six ribs, rupturing my spleen and shattering my elbow. Of course after each injury/crash I questioned it inside myself, but within a few weeks later, after each injury, that fire comes back. Sometimes even stronger.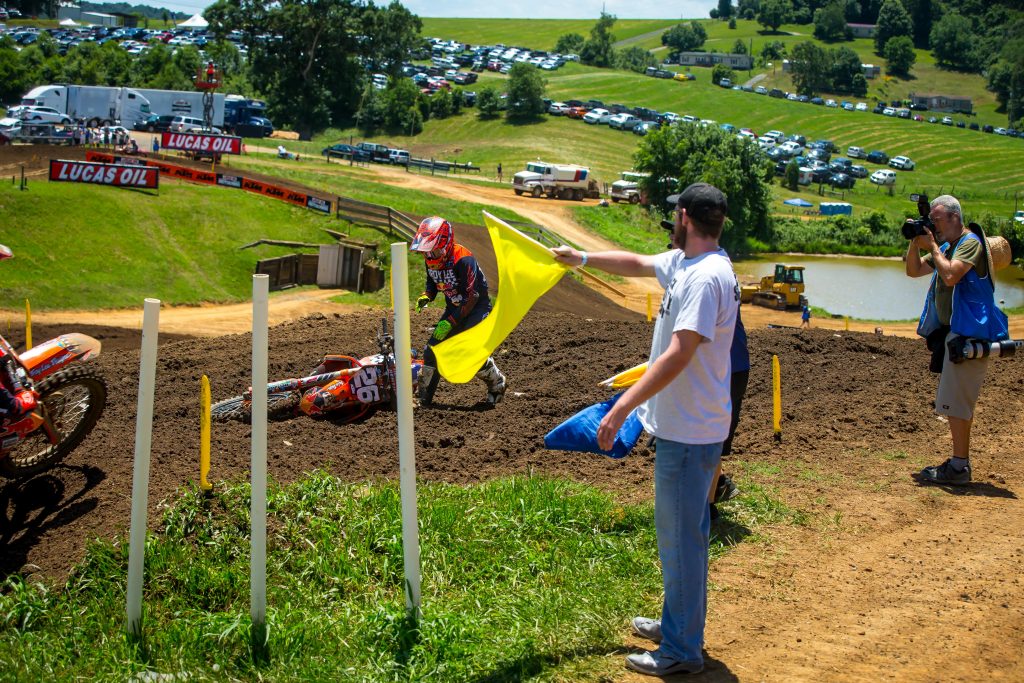 Racing/Riding a dirt bike is a choice and most of you that are reading this choose that the risk/reward tips to the latter. Sometimes in our life, shit just happens, yet we continue to have that urge to just go twist the throttle once again. Our sport is dangerous and shit went south in a bad way in the second 250 moto at Muddy Creek, but to hear Jeremy will make a full recovery is some great news.
I guess I wanted to write this article because when I saw Jeremy laying on the ground it got me scared. Mostly for him and his family, but it checked me enough to remind me that this stuff we all do is dangerous. I have my own 12 year old now and I see the love of dirt bike in his eyes. I think it's ok as enthusiasts/riders/racers to get "checked" or "scared" just to remind us that we are not invincible. We see all this "just send it" stuff on social media, but sometimes "sending it" doesn't go well, so proper technique and the correct safety gear is a must. Say what you want about Ryan Hughes and his sometimes crazy Instagram stories, but I am all about him preaching safety and teaching that to other riders.
This whole article may be a little too deep and taboo, but I wanted to let some riders know that it's ok to get scared from time to time. Being "aware" of your surroundings in life doesn't mean you're washed up and you shouldn't race a dirt bike anymore. Being "aware" regulates us from doing dumb shit and wakes us up.
As I sit here finish typing this up, I am getting ready to go into my son's bedroom to have "a talk" with him just like my dad did to me when I was 12 years old. I wonder if Jeremy's parents ever had that same conversation with him, like my dad did with me. Get well soon Jeremy, we all will be thinking of you and hoping for a speedy recovery.