Check out this PR.
Check out this PR.
Ricki Gilmour (Born 8/10/81)?Ricki grew up racing up local Queensland events, eventually climbing to the pro class. His Father owns an Engineering machine shop and would teach him skills that would later become valuable to his passion for developing Race bikes.?Through the customer needs of his fathers clients for prototype and special pieces Ricki was able to meet and work for Brett Stevens and the succesful Jack Daniel s Drag racing team, Kev Marshal manager of the Yamaha factory R1 and R6 road race team ridden by Daniel and Jamie Stauffer. Among these people and places Ricki would learn the different dynamic needs of a broad variety of Race machines.?Soon to meet Troy Carrol and help develope the Kxf250 and 450 race machine of Kawasaki Australia.??Troy Carrol (manager of Kawaski racing Australia)." I approached Ricki to help with the chassis developement of our bikes at the end of 2007. I Knew we needed to use his abilities, Ricki had helped as a consultant throughout my succesful career. As the competition and equipment becomes better every year, the need for a more competitive bike is a must. I needed to use Ricki s unique skills and engineering backround to obtain this for our team.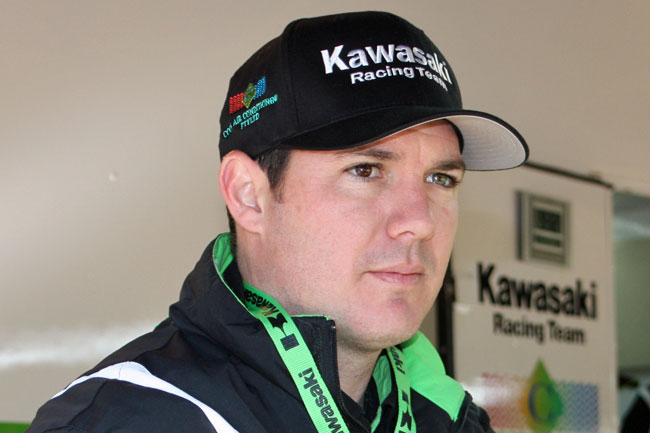 Factory Aussie team manager and former pro racer Troy Carroll
Ricki modified the chassis geometry with peices he made and designed, such as linkages to get a desired curve we were after to optimize the shock s potential. He made motor mounts and head stays to create a certain amount of flex and rigidity where needed. Each rider wants the bike to behave a certain way that suits their riding style which translates to faster lap times and this is Ricki s specialty.Parts he has made have shaved up to 2 seconds a lap and over the course of a 15 to 20 lap race for our riders, this can be up to 30 seconds or more throughout the duration of the race. This can be the difference to a race win in such a competitive feild. These skills are such an asset to our team and we re very pleased to have him on board".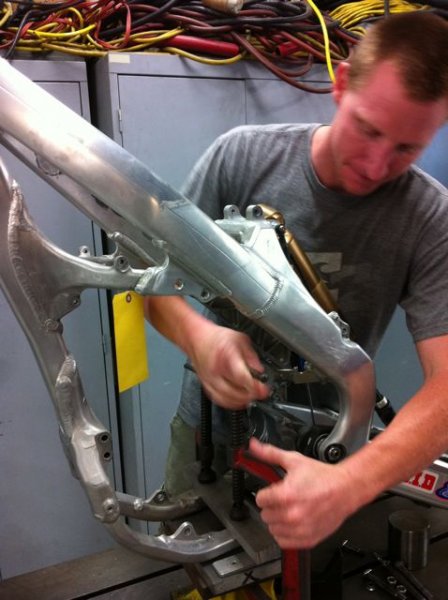 Gilmour rigs up a frame for mount design.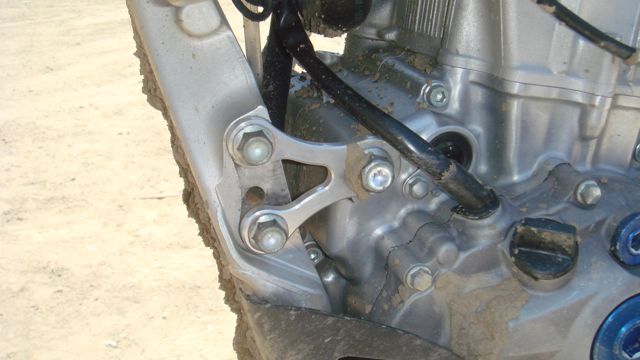 The special motor mounts that Gilmour designed moves the motor around and affects flex.