Check out the blog at racerxonline for more info.
Check out the blog at racerxonline for more info.
Today we went out to James Stewarts house and watched another display of men going really, really fast on motorcycles. In the interview I did earlier on this site, James Stewart mentioned to me that he reinvests in himself and his career and doesn't bury all his money in coffee cans in the backyard. And although around the Stewart compound there is the usual trappings of success that a young man should help himself to (cars, bikes, basketball court) there is much more put into the program trying to make himself better. There seems to be a dozen dozers, lights for the supercross track, a full gym and other things to help him try to grab that number one plate back. The facility is very, very impressive and like I said, everywhere you go around the property you can see that the guy is spending a ton of money on his craft.
We were talking on the way home about how it's cool that the top two guys in the sport would invite us to come out to their training grounds and watch them get ready for this weekends Daytona supercross. Both riders had good company to ride with and both riders are relaxed and loose when the cameras and spotlight aren't on them. Today while I was standing there on top of a triple watching Stewie click off the laps, it struck me that I'm an incredibly lucky guy to have the trust of both James and Chad to allow me to come out and watch. If either one of those guys are reading this, thanks for helping me experience a couple days I will never forget.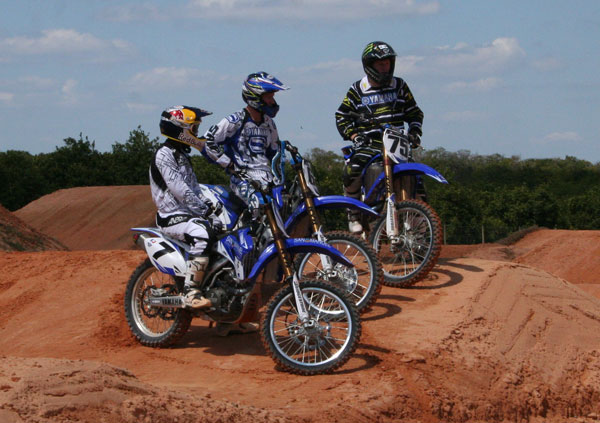 Here they are, the blue riders. James little brother Malcolm was riding and getting ready for Lake Whitney on the outdoor track. We didn't know that Hepler and Hill were going to be there and when Weege and Billy Ursic saw The Iceman, well that just sealed their day as the best one ever.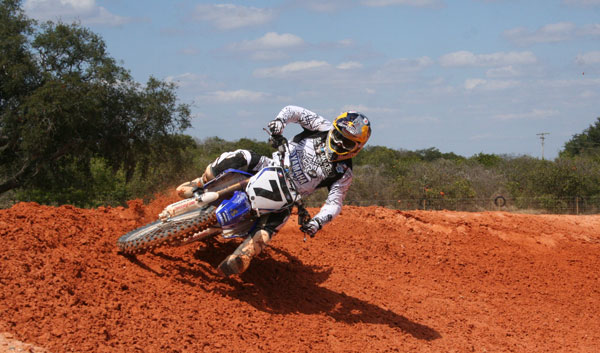 Here is the Seven tearing it up. When you're standing right there next to him, it's amazing how fast he really goes. James' track was very technical.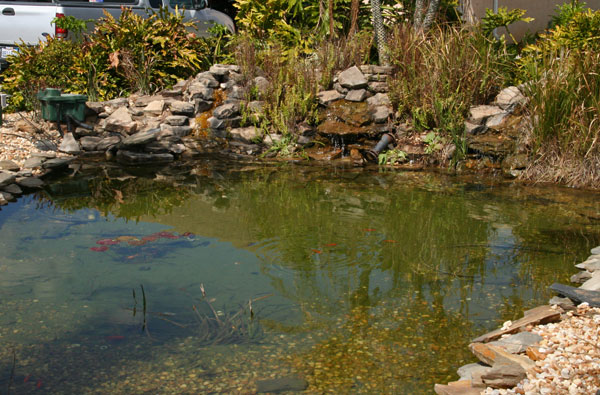 The Stewart compound has a koi pond in the middle of the driveway. Man between Reed's and Stewarts house, we sure saw a lot of wildlife the last two days.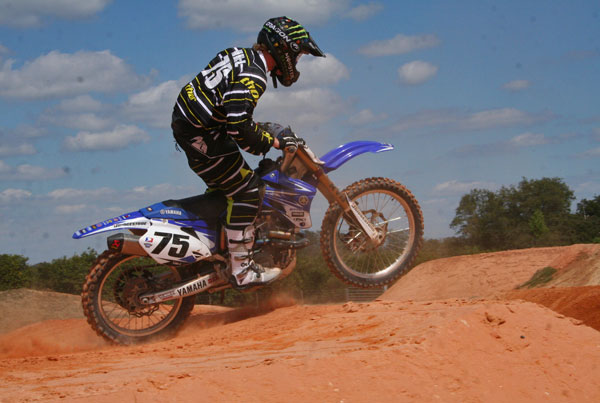 Josh Hill was in the house and him and Hepler were pretty close in speed on this day. Hill didn't like me much last year but we're talking and he seems like a cool kid. A kid that did some dumb stuff that every kid does but unfortunately, he's a pro racer. That's all behind him and I forgot to ask him how his injuries are coming around.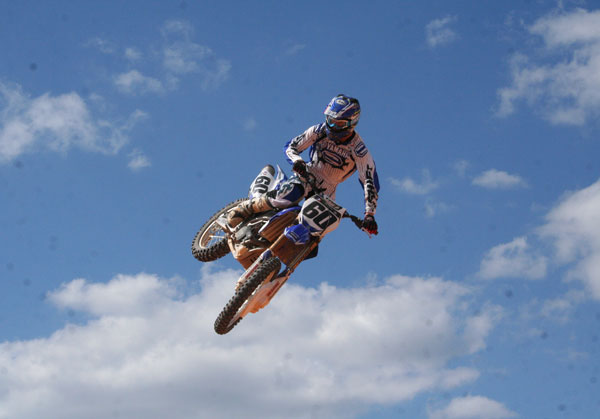 Here is district 5's star rider. Hepler might just be the most unassuming factory rider ever. He was telling us that he needed a new helmet and couldn't get ahold of the Arai guy so he just bought a brand new one on motosport.com. Yes, I'm serious. Full retail even.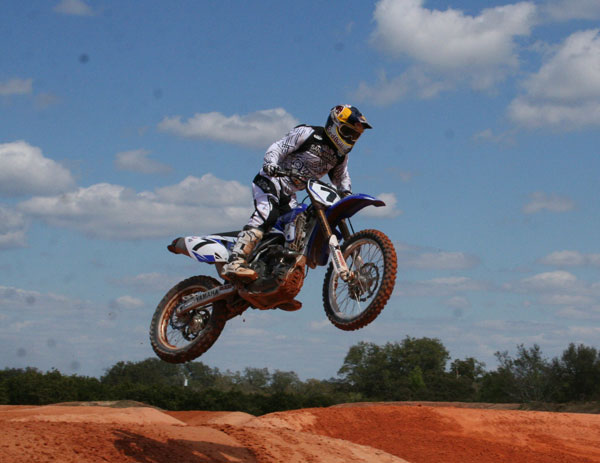 James pounded out a couple of motos and then took off for an appointment of some sort. He started behind Hepler and Hill and then after passing them, let them go back by and toyed with them some more. He makes it look so easy.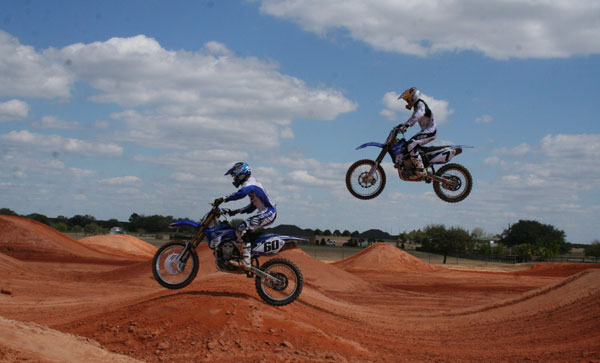 Here's Stewie about to pass Hepler in a rhythm section where you could do different options. The track gave the guys options in just about every lane. I suppose when you're the most talented rider to ever ride a motocross bike, you need some variety.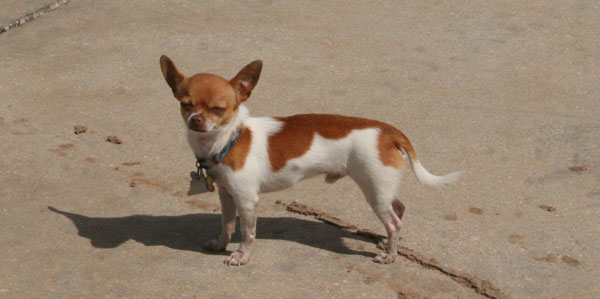 Here is just one little dog that was running around the compound. He seemed scared of me but I'm not sure why, I'm a dog guy.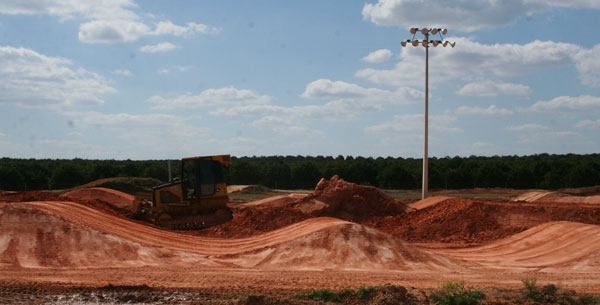 Jason Baker of Dream Traxx was there working on the other track. He was telling me that he changes it up for James quite a bit when something that looks good on paper gets jumped really easily and he has to come back out. I have to say, Jason's presentation is second to none. The sides of the jumps and the look of the track is sweet. Check out the lights, I will never complain about my electrical bill ever again.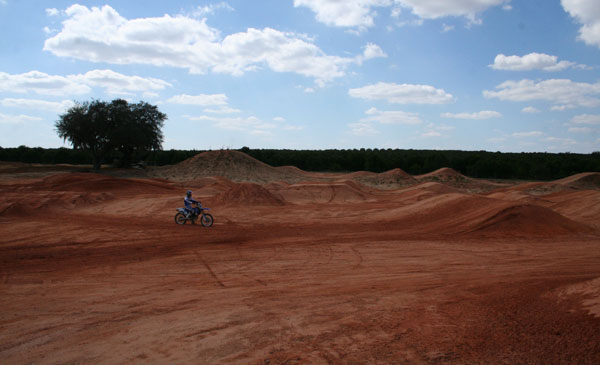 Hepler waits for somebody to come talk to him. That massive pile of dirt is the landing ramp on the outdoor track. Malcolm was hucking some big jumps on this day.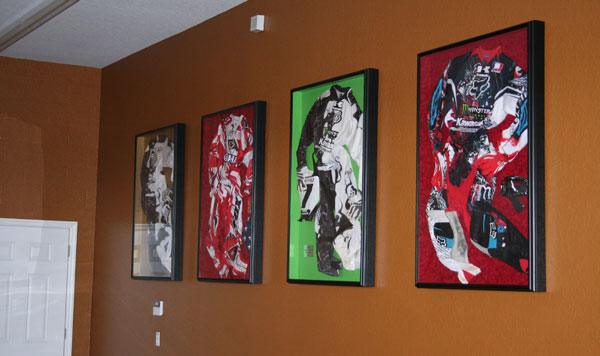 James has some of his championship gear framed all nice looking. I'm sure that he hopes he can get some Answer gear up there real soon.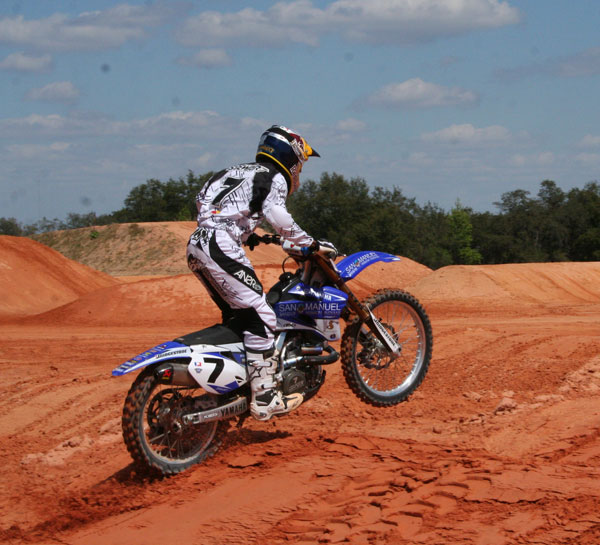 No doubt some dude on Mototalk will see this and talk about how Yamaha's have soft shocks and that's why James lost Indy. I like this photo.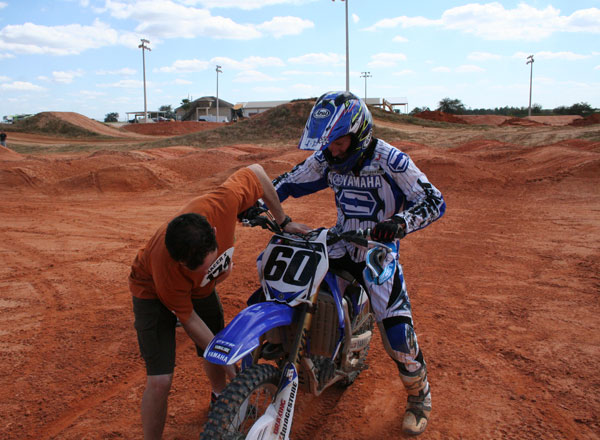 Hepler wanted to practice some starts and asked Weege to help him set his starting hook, it took four tries but they both got it. Weege had never set one before and can now add that to his resume.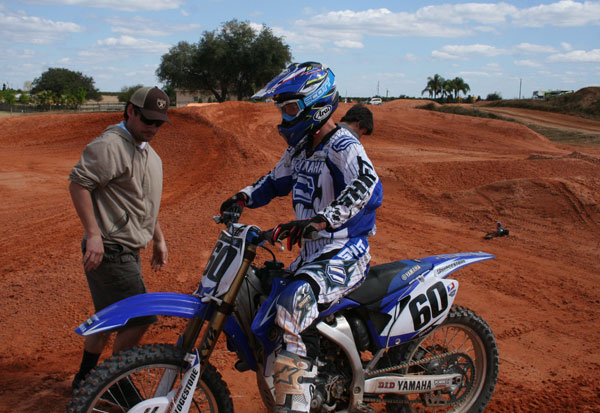 Eventually Ursic got tired of watching Weege help out his buddy and favorite rider so he pushed Weege aside and got busy helping Broc. This weekend, if Hepler pulls the holeshot Weege and Billy will break their arms slapping each other on the back.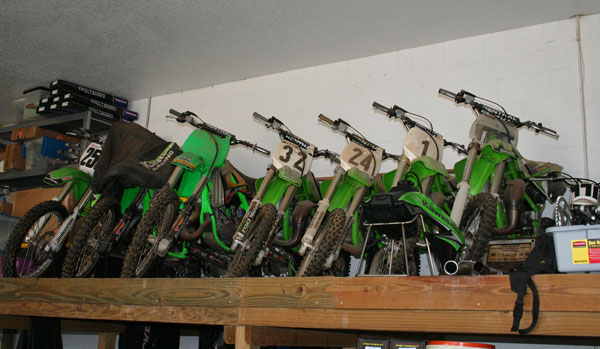 This was cool. James keeps all his championship bikes, still with the dirt on them! I was at FMF Honda when James switched to PC in his amateur days and it crushed them. There were alot of Kawasaki parts laying around because of James and now Malcolm riding them for a hundred years.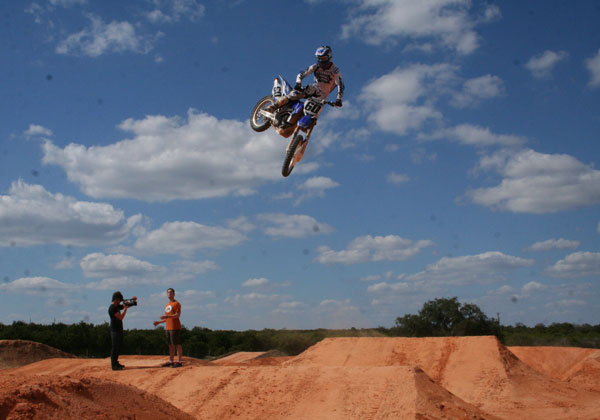 Here is Weege and Matt Ware filming an intro to our Racer X films from this week. Hepler was airing this out and my idea to have Broc and Josh high five each other in the air was shot down very quickly by both riders. Just when I think I'm making headway with riders, I say things to make them think I'm an idiot.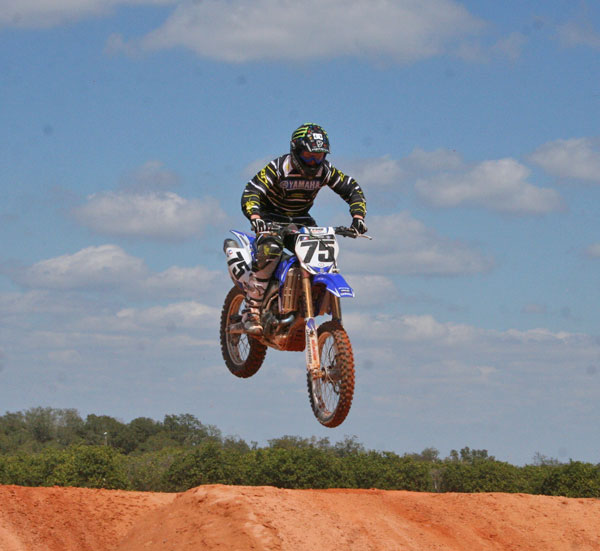 I've never seen Hill race in this gear but it looks pretty good on Yamahas. Josh also wears Alpinestar tech-7's and when I asked him why he said that he loved the way they felt like a tennis shoe and that everybody should wear them.I think he might be the only pro to run them.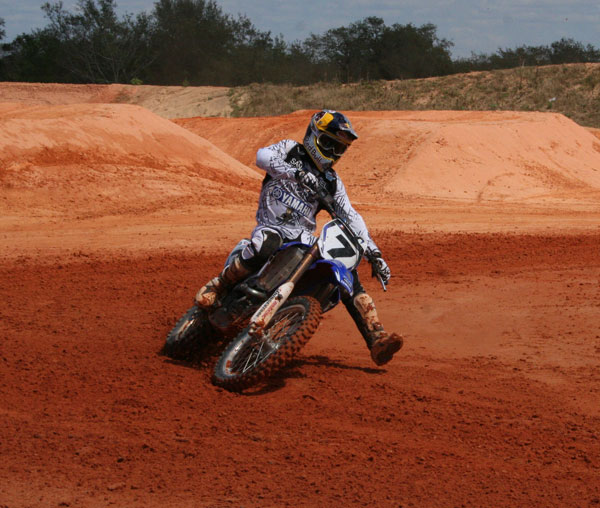 This could be a Gary Bailey picture on how to take a flat corner properly. Again, I hate to go on and on about this but we here at Pulpmx.com are very lucky that these dudes let us come out. Thanks James!