Any regular reader of mine would know that I often include a friend of mine, Fireman Ron, into my stories and travels. He's about eight years older than me but it seems that mentally, we're on the same wavelength. He's a superfan of moto, much like myself.
Any regular reader of mine would know that I often include a friend of mine, Fireman Ron, into my stories and travels. He's about eight years older than me but it seems that mentally, we're on the same wavelength. He's a superfan of moto, much like myself.
In fact, if I never would've left my hometown of Winnipeg all those years on a whim of being a pro race mechanic, I bet I would be just like Ron.
Except for the part about how he saves lives.
First a little background. When I was a privateer mechanic in '96 and '97, I needed to get a job in the off-season as the lucrative deal I had ($300 a week) back then just didn't cut it for me to live. I had met a pro racer from British Columbia named Darrel Martens while he owned and operated a furniture store in Winnipeg. That didn't work out for him so Darrel moved back out to BC and specifically, on Vancouver Island, and real specifically, set up shop in the city of Victoria on the island. I needed a job and Victoria wasn't very far from California so I migrated there for a couple of years to sell quality oak furniture in the off-season.
The fact that I sold furniture is a source of comedy for anyone that knows me. I'm not the smoothest talker around and Darrel always said that I related best to the customers that came in with the "Beer Wolf" T-Shirts. But I digress. In Victoria is where I met Fireman Ron as he was a long-time buddy of Martens. Martens was a damm good rider back in the day (Canadian national number 4 and 12th OA in the 93 AMA 500 series) and often had Ron riding shotgun for him in the 80's as they chased moto glory. Ron's a pretty good rider himself and for being 40 something years old, can haul ass.
Anyways, we've become good friends over the years and because Ron had been with the fire department forever, he's got mega-holidays and pretty much jets down to watch the races whenever he can. All my buddies at the races know him, Ferry knows him, Weege and Cox bro him down, Wey knows him-it's not even funny anymore as they all just call him Fireman Ron.
Ron went through a divorce a couple of years ago and, with no kids, and making a killing on the sale of his house he went on a little moto spending spree. He was a two-stroke guy for the longest time with two of those but in the last few years, he's succumbed to the thumpers and now has an '07, '08 and '09 YZ450's in his garage. Soon, there will be a 2010-this I have no doubt. I helped Ron get a deal on some Dunlop RR tires, a wack of oil, some bikes, gear from O'Neal- you name it and he's bought it and then some. He's like a factory rider but if they paid for stuff. The trickest thing he bought was a set of kit suspension from Enzo. That stuff looks the part and it's definitely key to Ron whupping up on all the +40 vets on Vancouver Island. He's been like Brewster in "Brewster's Millions" the last few years. Maybe I would be his John Candy?
And to go along with the divorce, the motoing and all the cash, the ladies have followed. Ron has been on the lookout for a new soul-mate but until he finds one, he's been plowing through chicks left and right like old people who mistake the gas for the brake at the Farmer's Market. And even though Ron is over 40, he pulls chicks half his age. Serious. I've seen pictures. I'm not into dudes or anything like that (not that there's anything wrong with that) but he's pretty ripped for a 40 year old guy and also is a fireman. His badge seems to fall out of his wallet everytime he goes to pay for something. Chicks dig him and he seems to find quite a bit of them in his trolling grounds, which is Starbucks by the University.
Anyways, that's neither here nor there. The last couple of years, Ron has seriously been wadding himself up repeatedly. First he jacked up his collarbone at a local track and then he crashed again and bent the plate that held it together. In the same crash, he broke the humerus. Seems that his trick GYTR chain blocks gave way under acceleration up the hill at Washougal and just as he crested the top, the rear wheel locked up and sent him over the bars. Oh yeah, he also broke his ribs in that one.
So that was some more surgery and more time off from the hall for Ron. After all that, he broke his ankle a little while ago and just now, he's healed up and attacking the practice tracks like no other. Here's the flipside to him getting hurt-he has so much time off work, it's practically ridiculous. Up until a few weeks ago, he had worked a grand total of two months in 2009! He's been legitimately hurt and with that fireman union behind him, well there's no urgency to get back and rescue any cats anytime soon.
So that's the story of Fireman Ron. His hero growing up was Ron Lechien and he's been to lunch with the Dogger. Last year I think he went to four or five AMA races and all the Canadian nationals. He's a professional super-fan and he basically hangs out with me at the track and knows everyone. He's really seen behind the curtain and I know he's pretty pumped on all that. So I just wanted to explain my buddy Fireman Ron to everyone and I can do that because I have my own website and you don't.
Before the Washougal national, I flew up to see him for a couple of days and then we drove to the race. Here are some pictures from my little two day adventure. I know it's late but I've been busy dammit.
Oh, and I told Ron I was writing this and Ron wanted to thank his sponsors (yes, it's reached that point) Enzo Racing, Maxima, Easton and O'Neal. There you have it.
Here's some pictures from around Washougal of Ron and Victoria, British Columbia, Canada.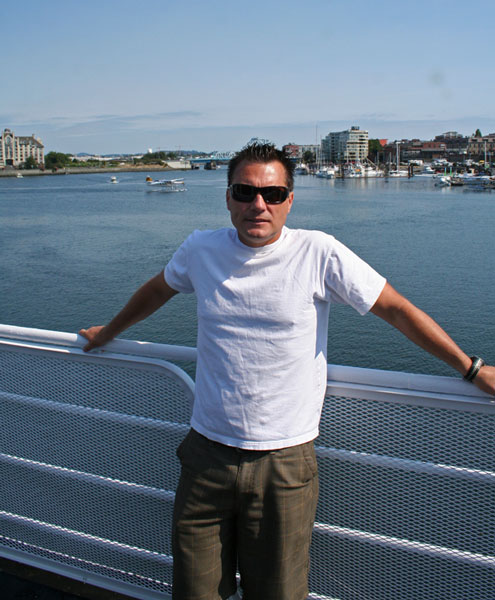 This is Fireman Ron, a casual, cool fireman that's a ladykiller and a huge moto fan.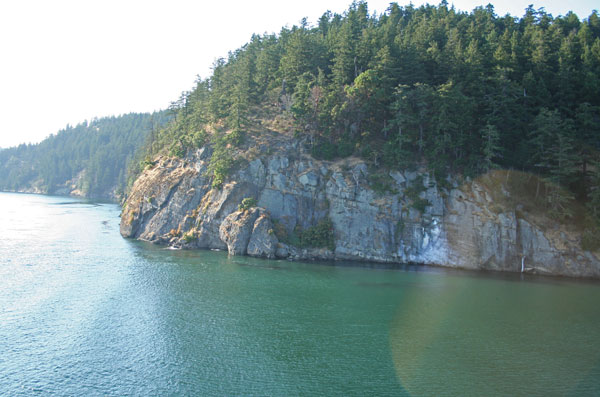 To get to Victoria, you're best to fly into Vancouver, get on a bus and take the hour and a half ferry ride to the island. You go in and around all these little islands on your way.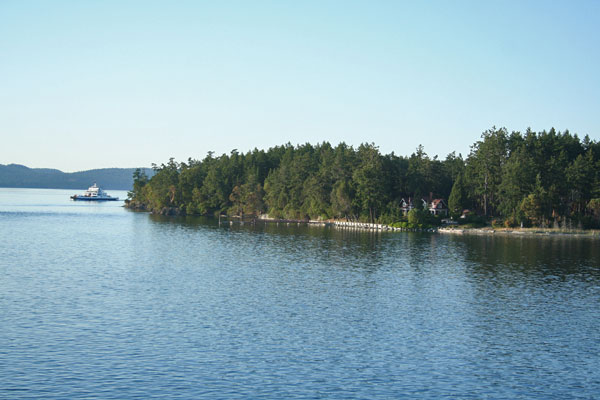 There's like one house on some of these islands and I'm blown away by these people that live on them. They look like pretty nice houses and what would it be like to live by yourself on an island? "Honey, we need some eggs, I'll be back in an hour."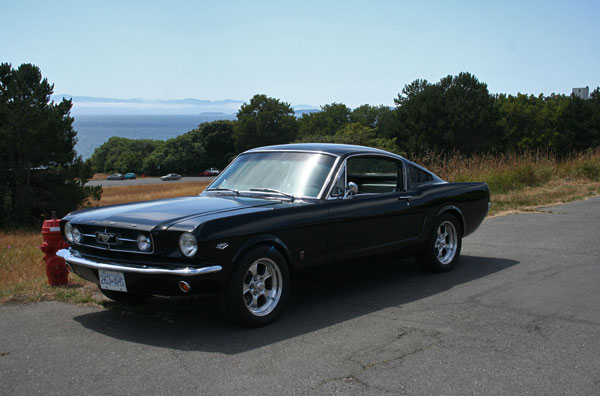 Ron's got a sweet '65 Mustang that's a restore-mod. It's really, really fast and we cruised around all day in it. I felt special because he really never drives it, only races it once in a while.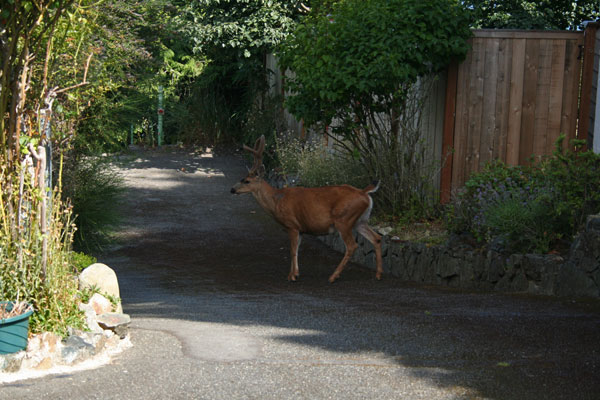 The garage where he keeps the 'Stang is at a friend of his mom's. We pulled up and there was this deer just chilling in the driveway. Keep in mind this is in the middle of the city of Victoria.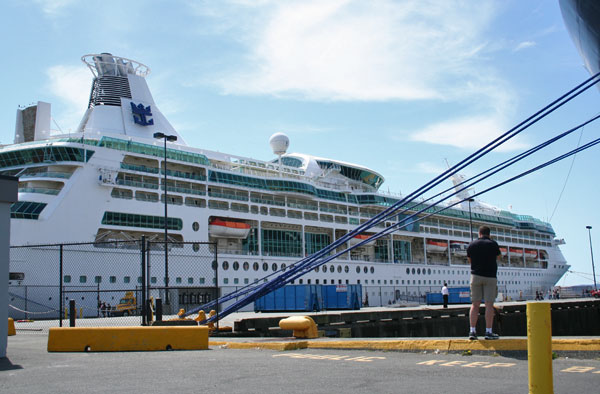 Victoria is a spot where the gi-normous cruise ships pull in and everyone gets out and spends tourist bucks downtown in the harbor area. The locals have a name for these people and it's an old Canadian term called "Suckers."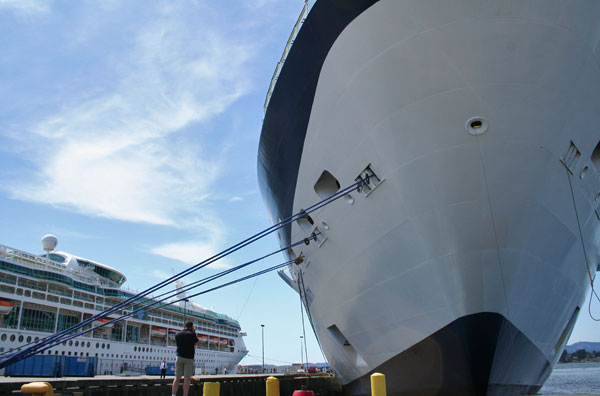 These ships are huge by the way. How do airplanes fly? How do these things float?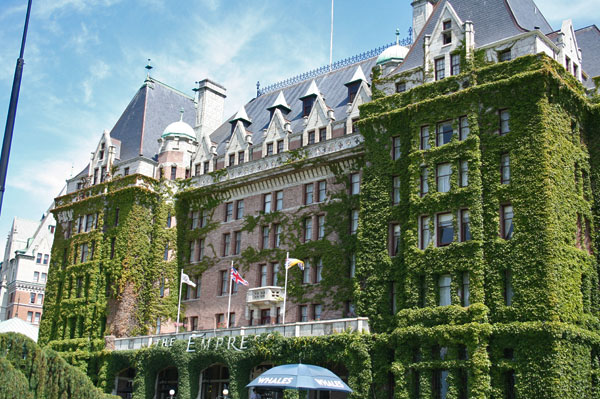 This is a super old hotel right downtown called "The Empress." It was built way back in the day and is a famous building in Victoria. It has a little weed problem as well.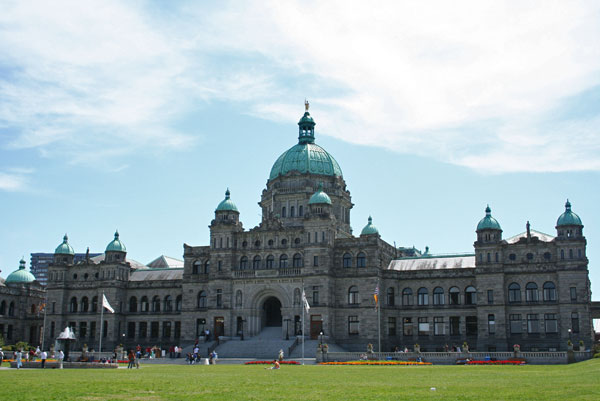 This is the government buildings called The Parliament. Not the George Clinton one. Victoria is the capital of British Columbia so important people go here to decide on important things.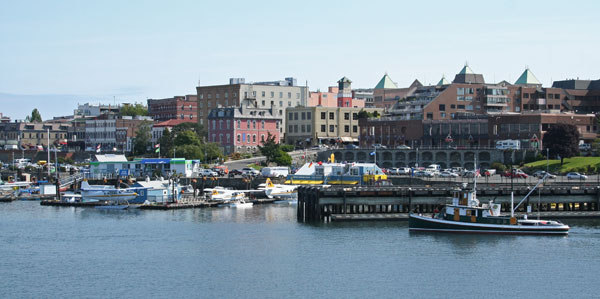 A shot from across the parliament looking in at the inner harbor. Victoria's a cool city, no doubt about it. Much cooler than where I grew up in Winnipeg.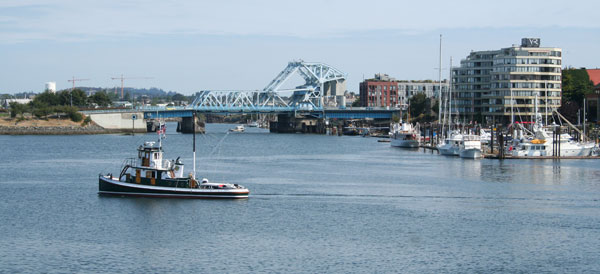 Here's a tugboat. I dunno, I just thought it was cool looking. That blue bridge in the background is one of those ones that raise up.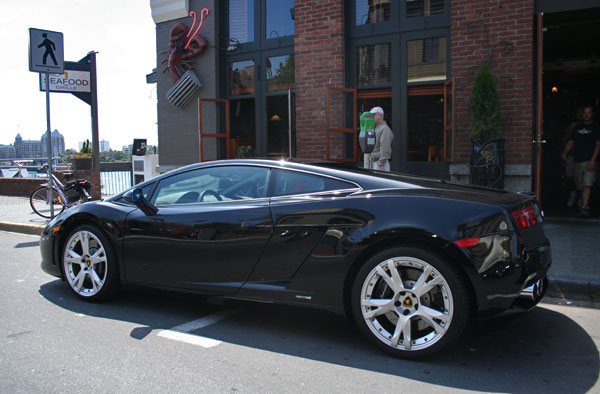 Someone's got a Lambo!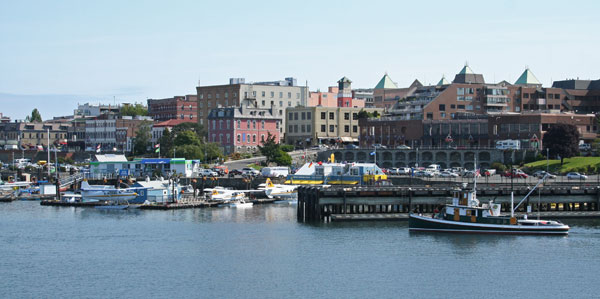 I put the same photo in twice and am too lazy to remove it. Enjoy the beauty of the inner harbor again!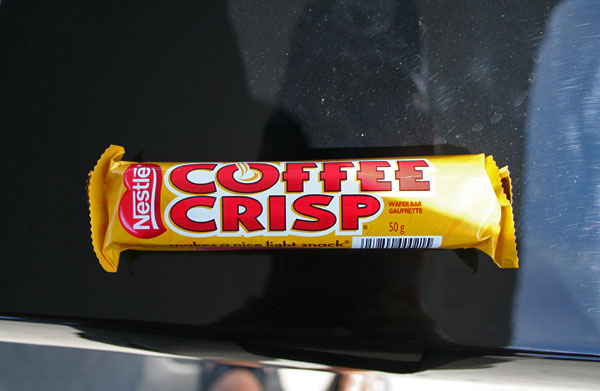 This is a Canadian-only chocolate bar. It doesn't really taste like coffee but it's not too bad. Some other Canadian only jumk foods that I enjoy are Hawkins Cheezies, Mr Big chocolate bars and poutine.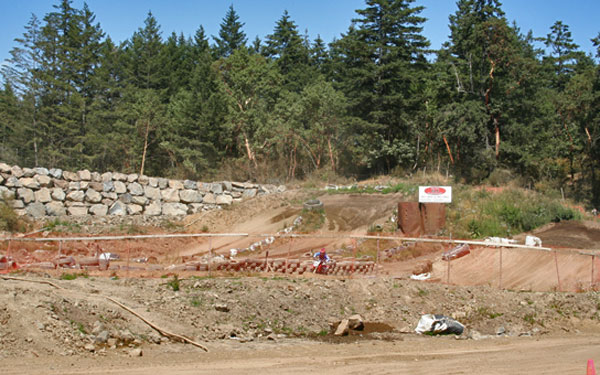 May as well make this somewhat moto-related. This is a track right inside town called Western Speedway. It's not much but it's 15 min from Ron's house and he can here after work and moto for a bit. He actually under-sold this to me. I was expecting worse.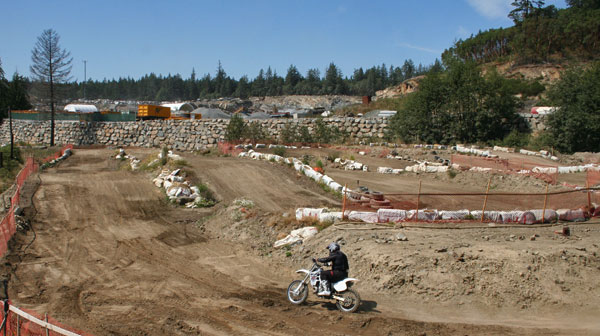 Here's another shot of the track. These two pictures cover the whole thing. So, as you can imagine, it's pretty short. This dude riding was on a sweet CR500 so I had to get a better look. He wasn't pounding out laps but it was still cool to see a guy out riding his CR500.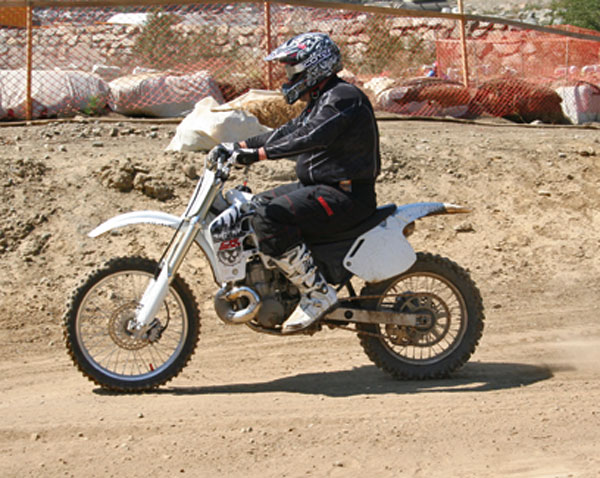 Here's a better shot. This bike was in great shape for a '91. He looks like me out there…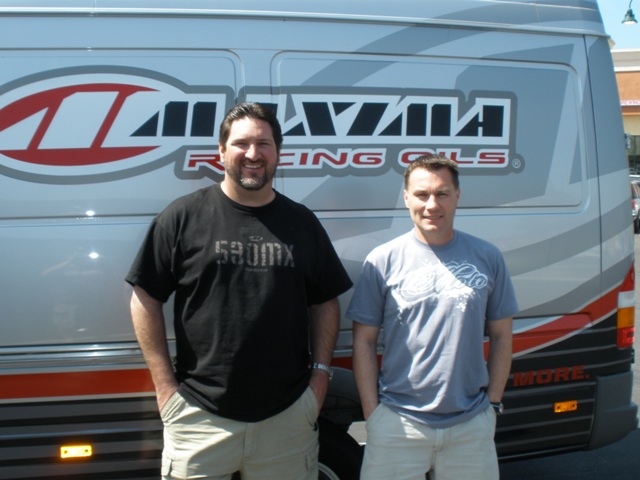 Ron's hero growing up was Ron Lechien and last year we drove down to Maxima so he could have lunch with The Dogger. He loved it and Ronnie loves telling stories. I'd say it was a win/win for both guys. Look at these two, they could be buddies-they both love to have their hands in their pockets.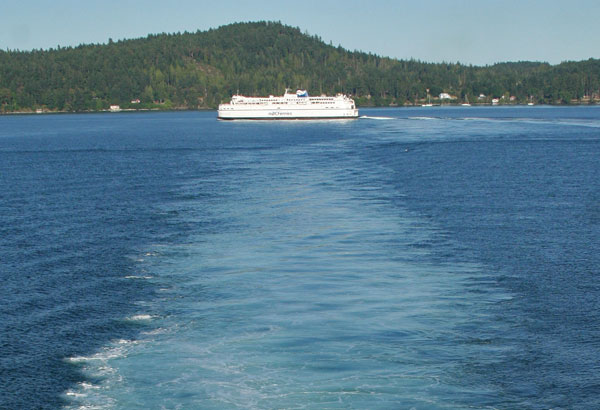 That's it from my trip to Victoria, hope you enjoyed the story!