Thanks to C Stone for the shots and away we go…
Thanks to C Stone for the shots and away we go…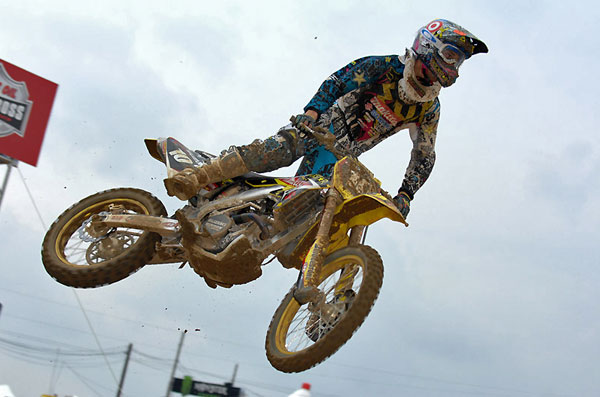 It was there, right there in front of Ryan and he couldn't make it happen. He lost more points to Pourcel this weekend and HAS to make something happen this weekend in the sands of Southwick.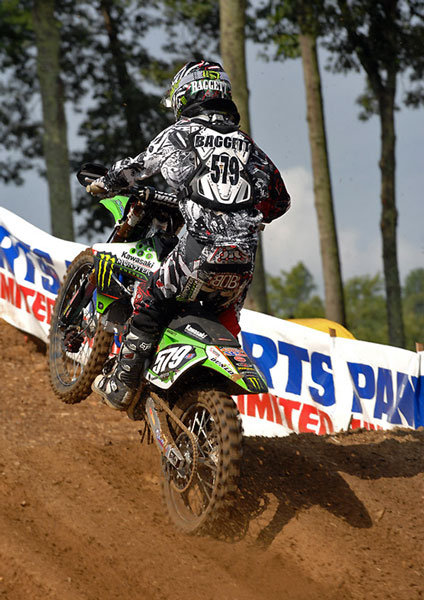 Blake Bagget made his pro debut and was really fast. First moto he was wayyy back in 39th and charged to 12th. It was a great ride and I'm sure Payton was keeping an eye on him for next year. The rumors are Bagget and Dean Wilson are up for a spot on the team in 2010.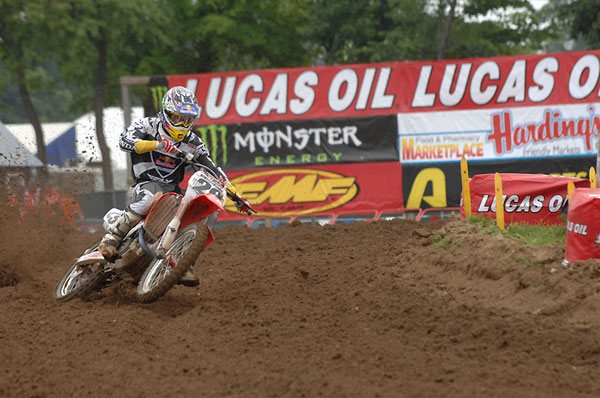 Shorty says that he's fixed his illness that has caused him to run out of energy but this week, something was up with him as he went from 5th to 10th in the second moto. Nobody will ever accuse Andrew of being a mud specialist though.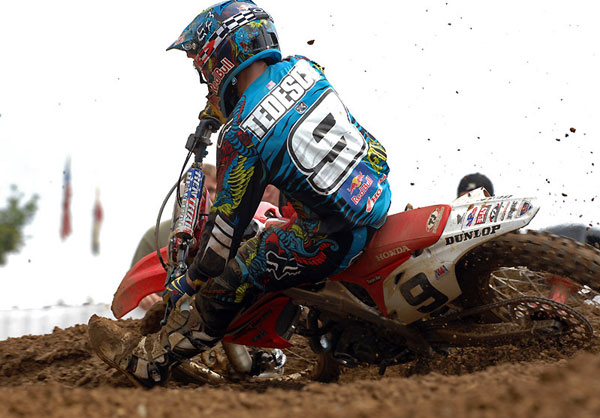 IT9 had a quiet day and then when you looked at the results, it was a 5-3 for 3rd OA. Hot Sauce is going to the MXDN again and he'll be there to calm down the two rooks.
Hey! Look who's back! Dandy Dan Reardon was not really ready to come back from injuries but when you need a ride for next year, these things get rushed along. Dan qualified 29th and his day lasted as long as the start straight when he went down in a heap and retired for the day.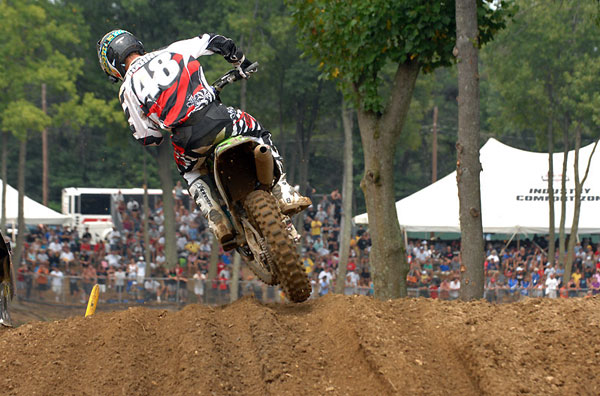 Thomas Hahn continued to impress in the second moto when he collected another second on the season. He just needs to figure out how to do that twice in one day now. No matter what, he's had a great year.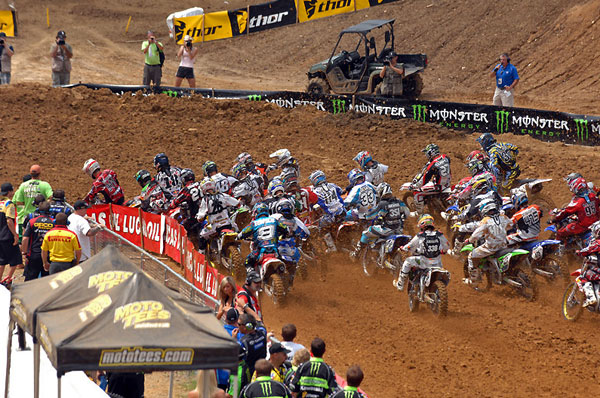 This is the very unfair Budds Creek start. I just don't like your day being determined by qualifying times. I'm serious, if you were on the outside, you were screwed by the 180 turn. Although Wey came out of this in the top four and he's on the outside there. I don't know, I like starts where the best line is in the middle of the box and each guy fills in around that.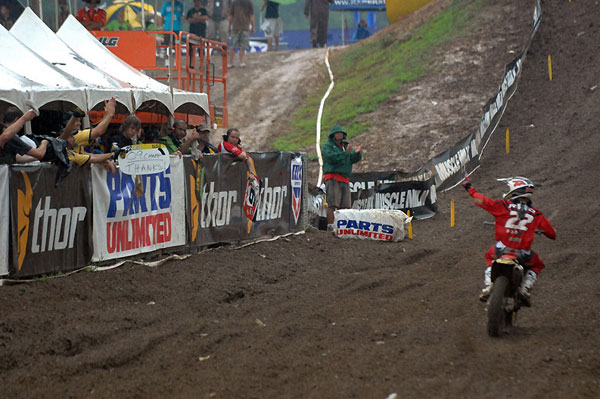 Reed is the champion. Think about that for a second. Chad Reed is the 2009 450 motocross champion. Wow, what a wacky world we live in. Next you're going to tell me that they drank something Jesus juice at Neverland…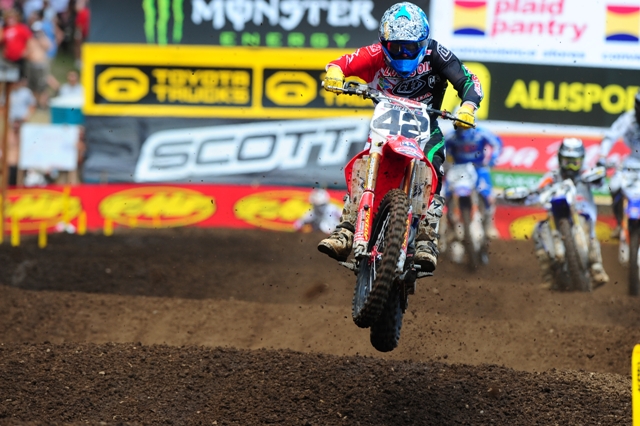 Jake Moss was fast, I knew he would be. I've been pumping this guy up since he came back at A3 from a serious back injury and looked like he never missed a beat. Sure the results weren't there at the end of the day, but if you were there, you saw the speed. You have to wonder if Star Racing gave up on him a bit soon.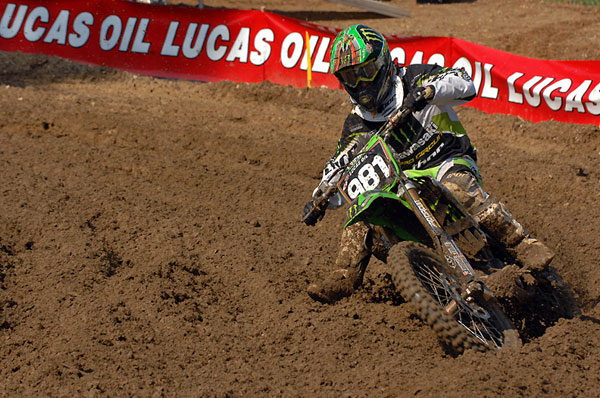 Stroupe's back! He has had a hard time getting up to speed of where alot of people think he can be. You can't blame him though, he's been out for so long. He won't be back at PC next year and I heard Star Racing is the new home.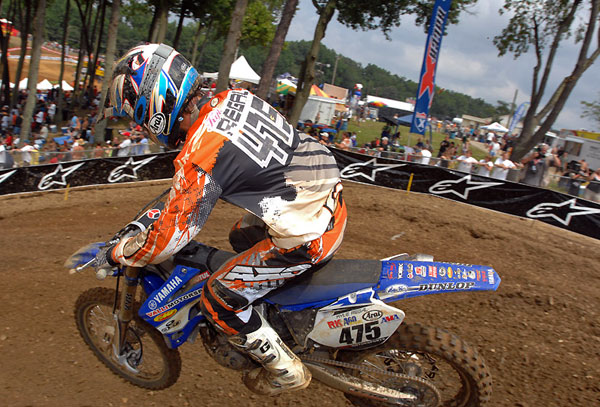 Wow. Regal. 4-4 for 4th OA. Tied for 3rd with IT9. Amazing rides by this kid lately and I love that retro-ish gear that AXO's rocking. Next up, paint splatters!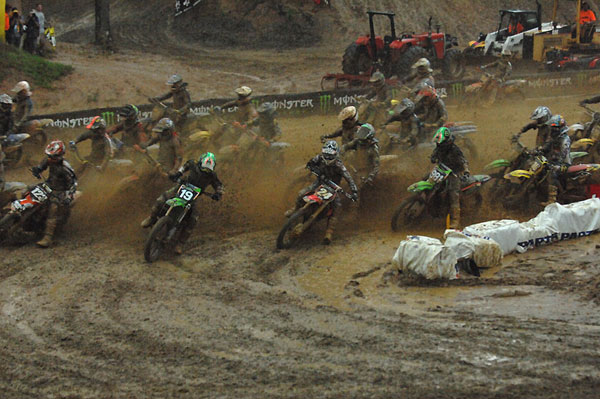 This is the start of the second 250 moto and it just got worse later on. Serious.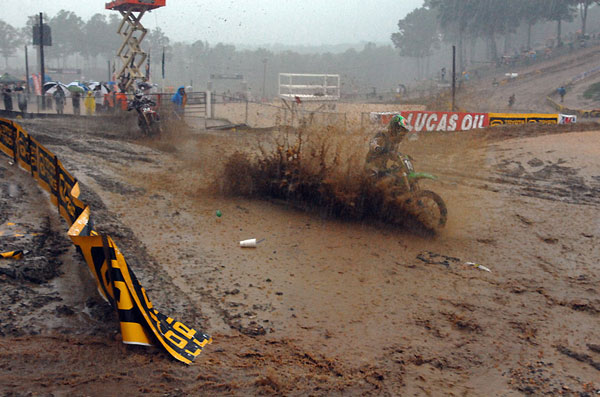 You know it's wet when there is trash that is just floating around on the track. With all the water that was out there, I never saw anyones bike fail. That's pretty good.