This should be fun. Hang on and check it out. Thanks to CStone for the shots
This should be fun. Hang on and check it out. Thanks to CStone for the shots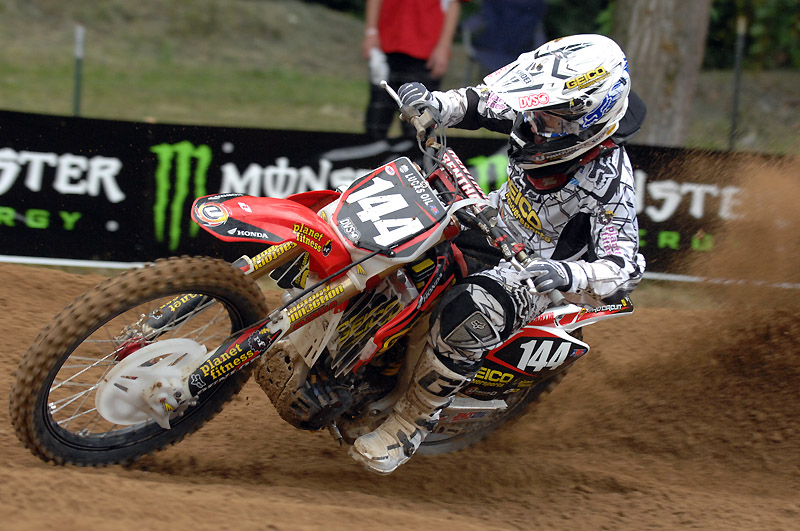 In 20th position with 100 points even was Alex Martin. Alex was a kid that was out there riding hard all race but just doesn't have the speed of the guys around him yet. He tried hard and his best race was his hometown Millville. It was good to see him step up and do better on the GEICO bike he recieved at that race. If you were going to hire him, you can see that with top equipment, he did that much better. Or was it the hometown track? I'm not sure but he's a good kid that's racing for a ride at the wrong time.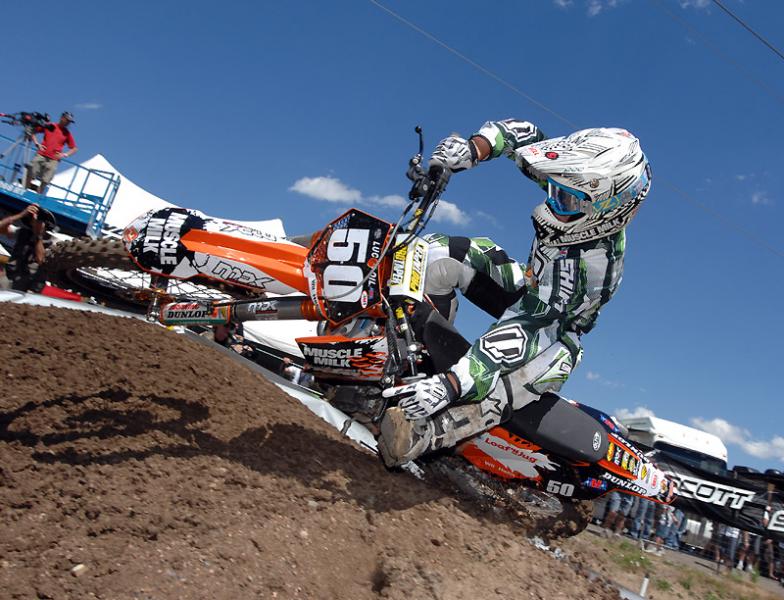 19th place with 104 points was Will Hahn. With his talent and his bike, Will should've done so much better. He was coming off a strong supercross season and I really thought he would break out this year. Last year he raced every moto and only finished with 133 points, so you would think he rode better this year looking at the points. Ten motos with no points always tends to hurt you in the standings.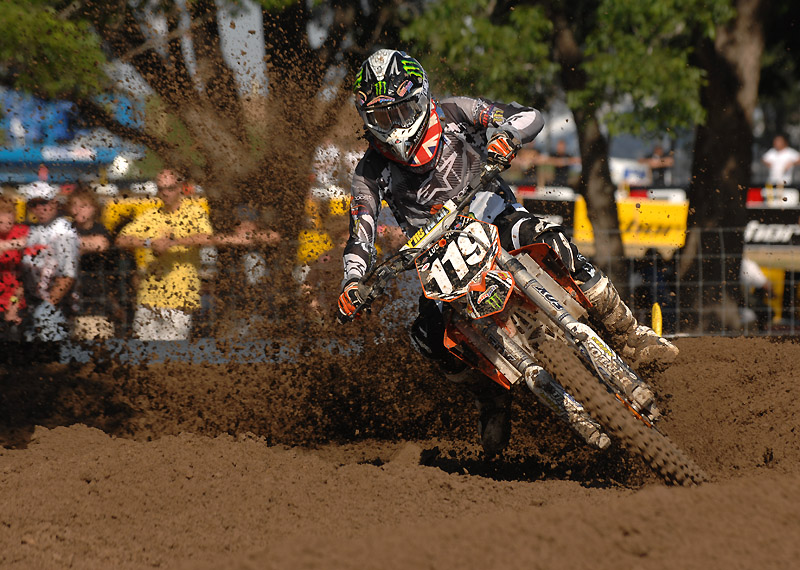 18th place with 107 points was Britain's own Max Anstie. There was alot of hype about Max and he moved up from amateurs early to avoid the new age rules. Once in the pros, there wasn't much to get excited about until Millville when he started to figure things out and run just inside the top ten. But then there was the X-Games crash that knocked him out for the last eight motos. He'll be on a different color next year.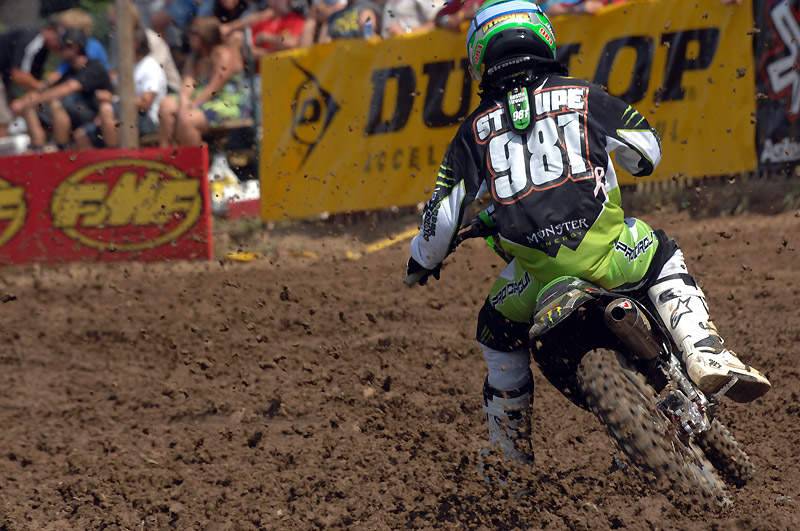 In 17th position with 120 points was Austin Stroupe. This was a massive disappointment for a kid that many, myself included, thought would be right in the top five mix. In a way, his season was over before it began when he KO'd himself at Hangtown. But until then, he really hadn't done much but crash himself back to the pack. Austin's fast and talented but Pro Circuit is not keeping him and for that, there must be something there that I don't know about.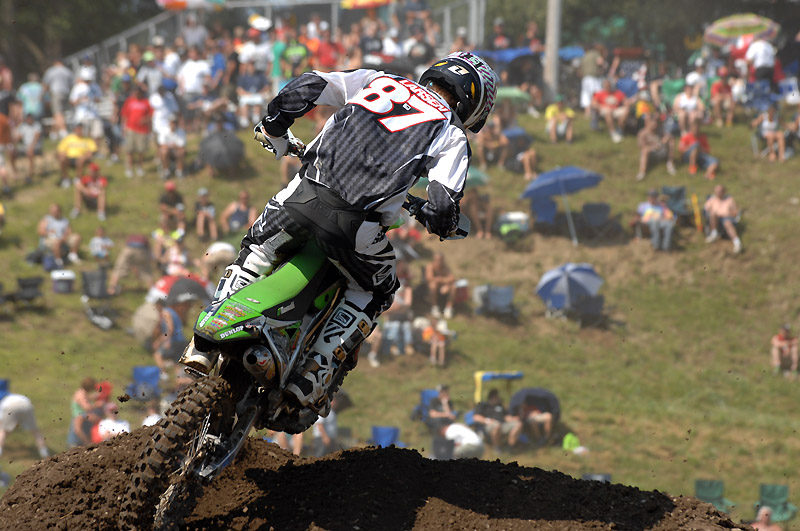 121 points got PJ Larsen 16th in the points. Larsen, one of the fast kids coming out of Loretta Lynn's last year showed that he was no Dungey or Canard but I still think he did pretty well for his rookie year. Take away his ten motos that he either missed or scored zero points and his average finish was around 12th spot. Not too shabby, again with Larsen the problem is there are better riders than him that will be looking for his spot. He's got youth on his side though.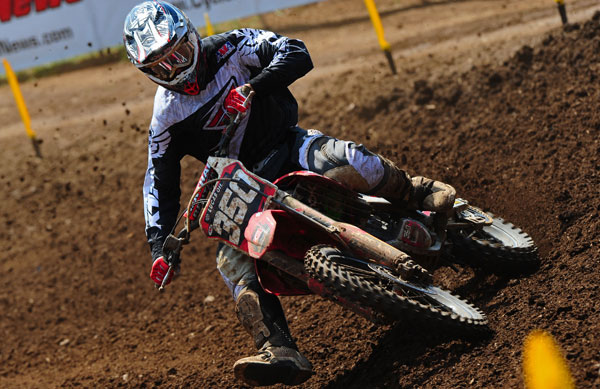 15th in the points with 126 points was the only true privateer all season, Ben Evans. The Idaho native was a fast guy all summer and was consistent. He only missed one race (sick) and only failed to score points in two others. He works really hard, lacks the flash of some kids and is a little big for a 250F. If I was Benjamin, I would move to a 450 because there is more money to make and less money to spend.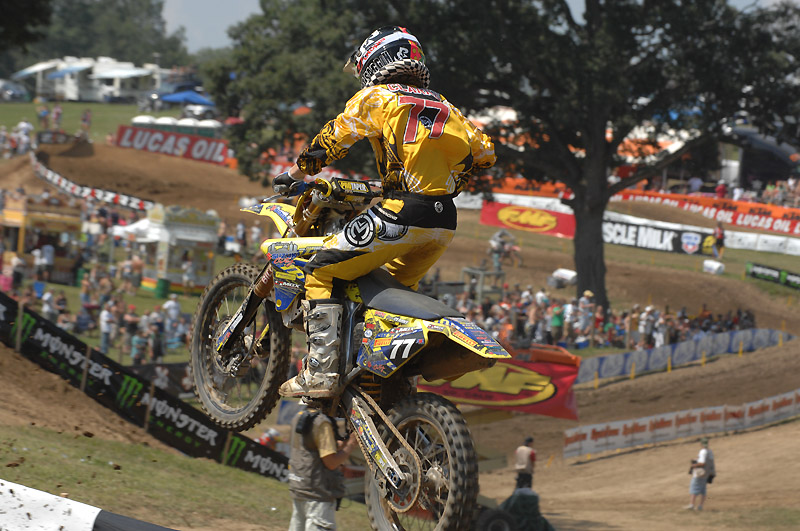 Steve Clarke from England was 14th in the points with 126 points. Scuba Steve was decent this year and good thing for him, his best race of the year was his last one. Clarke didn't stand out much but then again, for the team he's on and the bike he's on, he finished about where he should in my opinion. Chip, chip cherrio indeed.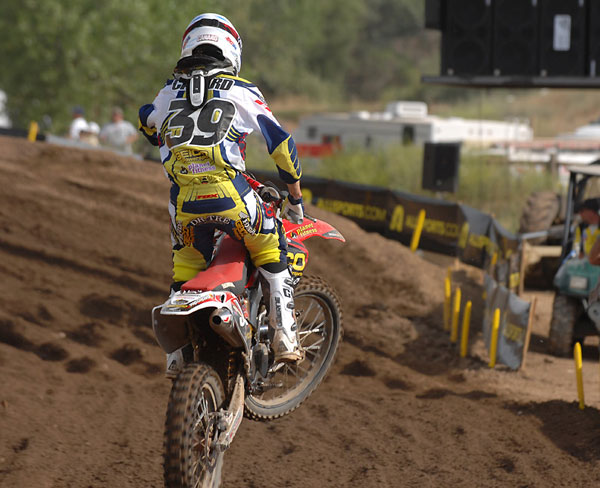 139 points in only 7 motos got Trey Canard 13th in the 250 class. Trey had a bummer of a supercross season but came on at the end and then carried that to the outdoors. Canard was just a hare, and I mean a hare, off the top two guys and was actually on his way to the overall at Mt Morris when he ate poop and hurt himself. I think there is only a 50/50 chance he's back at GEICO next year and any move he makes will only be a sideways one.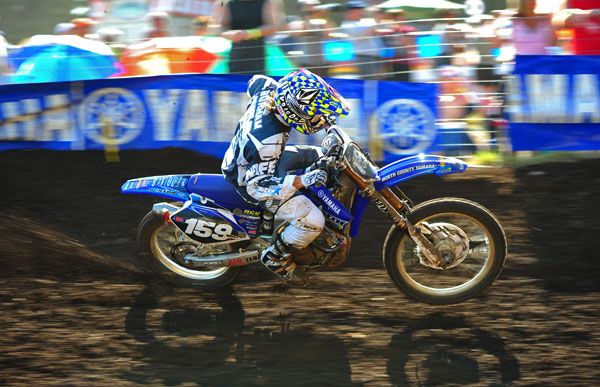 12th place with 150 points was Billy Ursic's favorite rider, Darryn Durham. Durham and Larsen were looked at as being pretty equal coming out of LL's last year but he missed or didn't score points in ten motos and did much better than PJ in his best motos. What does that mean? I have no idea but Durham was a hard charger that looked like he could improve his fitness but then again, can't we all? A quiet season for the rookie but one he can build on.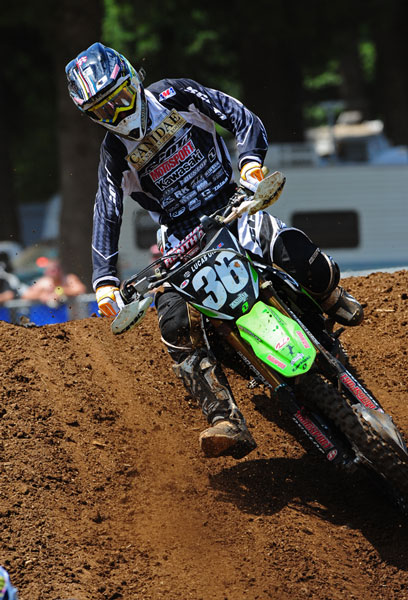 186 points got Kyle Cunningham 11th place. KC was struggling early on but then figured some things out and started to be a consistent top seven guy. He even scored a second in a moto at Washougal. Kyle started working with Randy Lawrence and that helped him but too many times (just like supercross) he ended up on the ground. Some managers would rather have a guy like KC, who is fast, and try to work on the staying upright. You can't teach speed and Cunningham has it.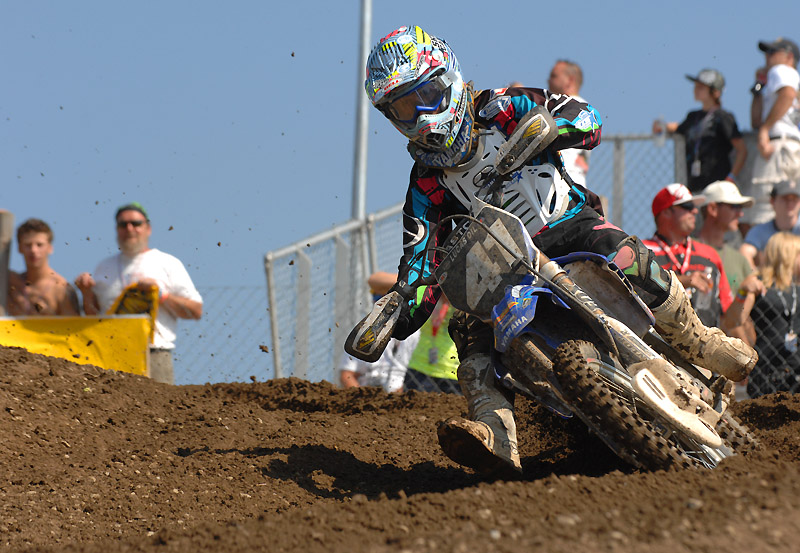 10th place with 189 points is a talented Matt Lemoine. The Star Racing Yamaha rider from Texas is someone that I could see doing some damage in the future. He's got serious skills but needs to calm down just a tad. He, along with just about every single guy in the 250 class, needs to buckle down and finish every single moto in the points. That's clearly hard to do as only Metcalfe and Dungey were able to accomplish that. I heard Suzuki City for him next year but I think Star should keep him, they gave up on Jake Moss too soon and it would be a shame for them to make the same mistake twice.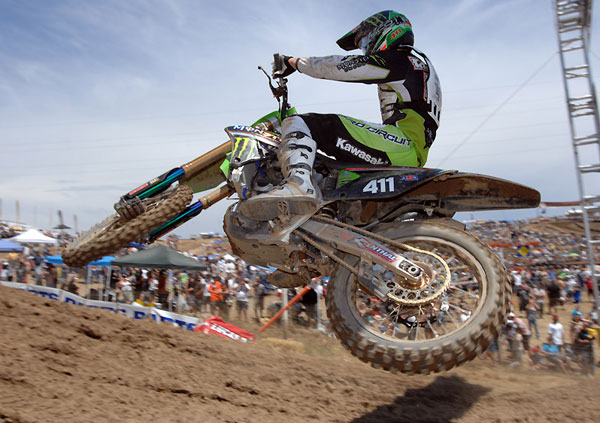 9th place with 236 points was 2008 MX2 World Champion, Tyla Rattray of South Africa. Rattray stayed out of supercross to get ready for the nationals and when he came out at Glen Helen and finished 3rd OA, well you would think he would be right in there. As the season wore on, Rattray dropped to the top five level and then dropped out completely with a thumb injury. When he came back, he won a moto at Southwick and that win probably made him feel a whole lot better about his season. Rattray is a friendly dude that is a professional and should be better next year.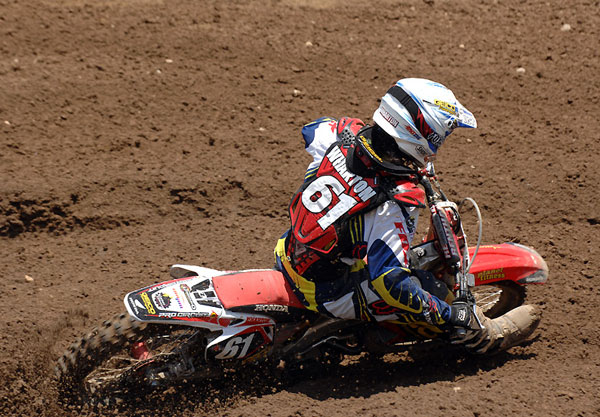 8th place with 273 points was Blake Wharton. The GEICO Honda rider raced six motos last year and scored a couple of 4ths. This year was his first full season and he got five 3rd place moto finishes so that's an improvement. That's what you want to see from a kid, him getting better, and Wharton did this year. Don't forget he won a supercross as well. He was definitely overshadowed by his rookie teammate Barcia but really, with just six motos experience, isn't he a rookie as well?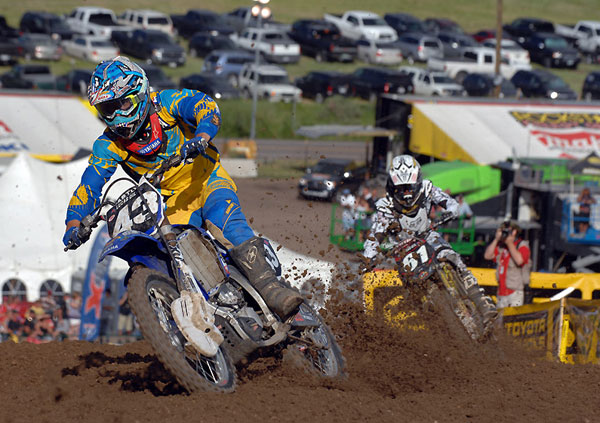 285 points got Broc Tickle 7th place in the points. It might be the quietest 7th overall ever also. Nobody really talked much about Broc's riding this season, myself included. He scored his best finish at Lakewood with a 4th OA. I also believe that Broc's finish was the best that Star Racing has ever done in an motocross season.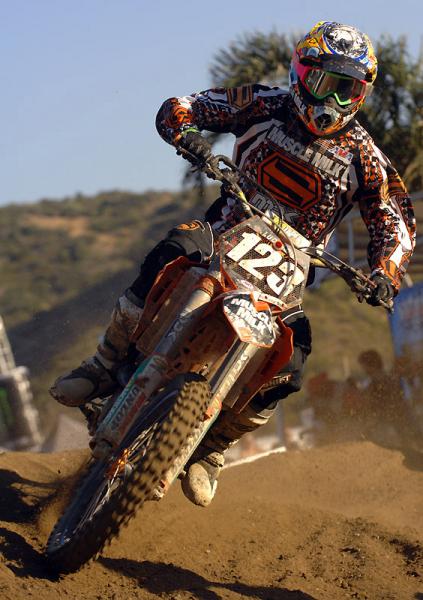 332 points got another English lad, Tommy Searle, 6th place in the series. Have there ever been three English kids in the top twenty of the AMA points? It's never good when you're suing the team you ride for and I can't help but notice the drop-off in performance from Tommy once that suit was launched. I think it's going to work itself out in a settlement of some sort and I heard Suzuki is sniffing around him. Tommy was sort of ramping up in his rides to the point where he was a constant podium threat before fading a bit. Searle's average point total through the first 12 motos=16. His average point totals in the last 12 motos=11.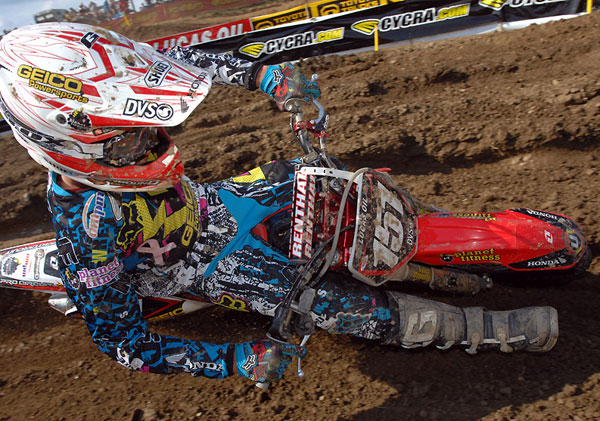 340 points and 5th in the series is New Jersey's own, Justin Barcia. The kid with the crazy, high-revving, throw the bike around and close your eyes style was a real surprise this season. Justin is a hell of a talent and to me, watching him ride is like nothing I have seen before. It should land him on his head more often but it doesn't. His win at Southwick was great for him and I hope he doesn't change his style when he gets older but I'm thinking he has to. He can't keep it up, can he? The only negative was a bit of a lull 3/4 through the series but he'll figure that pacing thing out.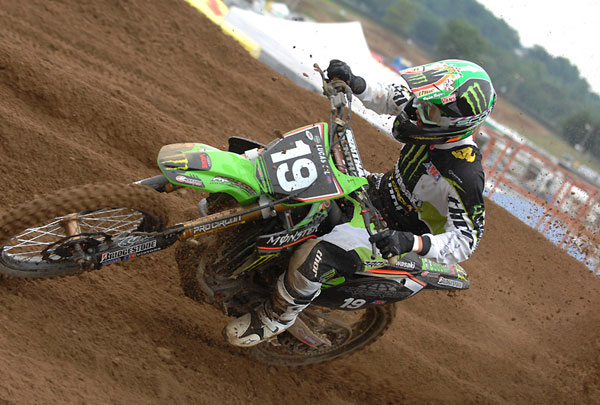 353 points was good for 4th in the series and that's good for Jake Weimer. Jake didn't start strong and I attribute that to concentrating so much on the supercross series that maybe he wasn't into the outdoors as much. His High Point race was a disaster and it was a make or break point of the season for the friendly, funny, small-headed kid. He rebounded from that to grab the win at the very next race and it was on from there. Jake won three nationals to boost his career win total to…3.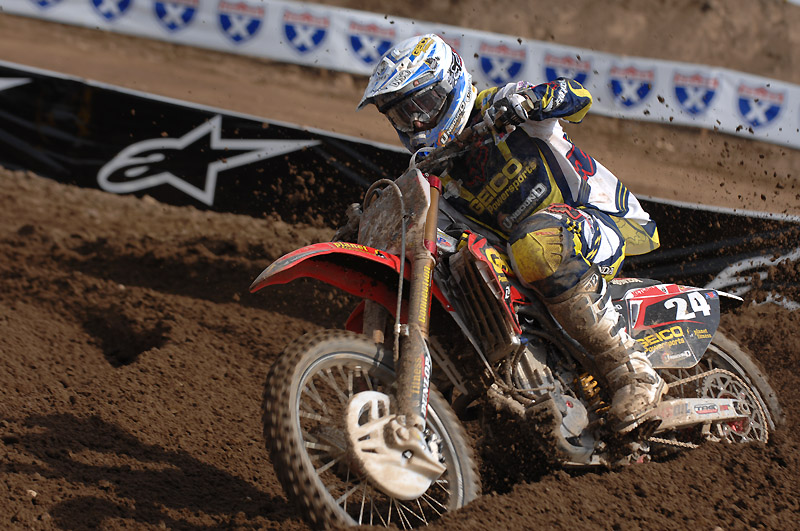 378 points got Brett Metcalfe third OA in the series…again. Metty is one of those guys that is just…so…close to winning races but hasn't been able to do it yet. It's got to stick in his craw that his old team, Pro Circuit, kept him from winning his first two motos. Especially how his whole departure from the PC team went. Brett will continue to be my darkhorse pick for the title and next year, with Dungey and maybe Pourcel gone, his consistency will help him in any long championship fight.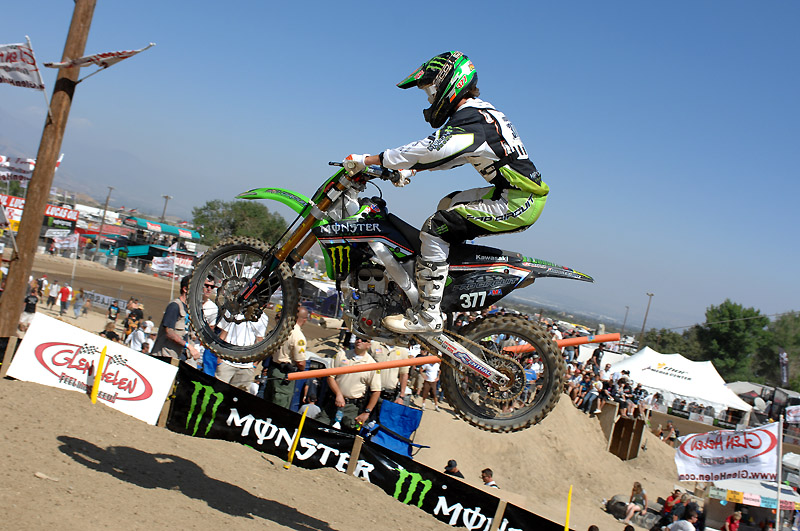 Second place is first loser and I'm sure Christophe Pourcel feels like that right now. He's got nothing to be ashamed about as a mechanical failure is the only thing that could seperate him from the champion. CP377 is a bit of a weird dude and sometimes his English hurts him more than helps him. After his devastating GP injury, to even be out there is amazing and he's got such a silky smooth style that I'm surprised butter doesn't just leak out of his ears. Great for him and I really, really think he should stay down in 250's and whup up for a few years.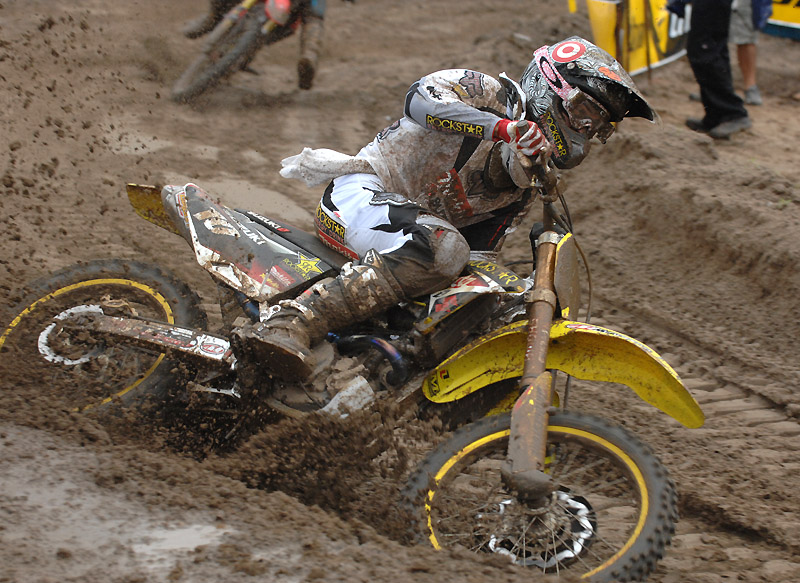 The champion is Ryan Dungey and he deserves full marks for his effort and speed. Like I said, there wasn't much to seperate him and Pourcel and I still don't truly know who's faster. They each took turns winning and then having some bad races. Ryan is a future star of the 450 class and goes about doing things, whether it's riding, signing autographs or just hanging out with people, the right way.