Thanks to Julian Eyers for sending these shots from the Sydney and Canberra rounds of Reedy's SX series in.
Thanks to Julian Eyers for sending these shots from the Sydney and Canberra rounds of Reedy's SX series in.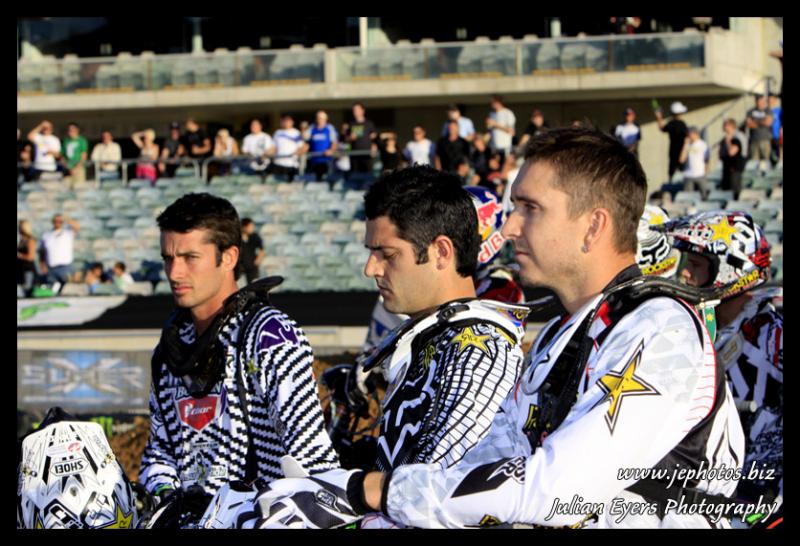 Byrne waits it out…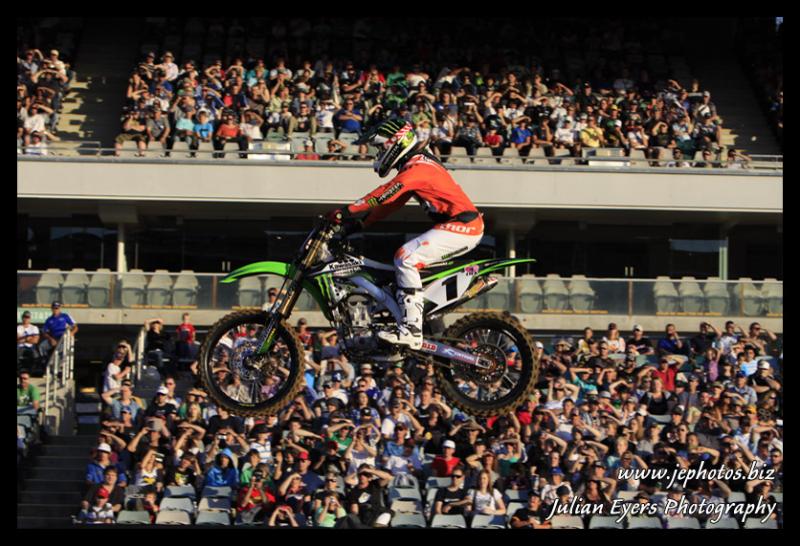 Still a little weird to see Chad on green, I guess I'll have to change my leaderboard picture.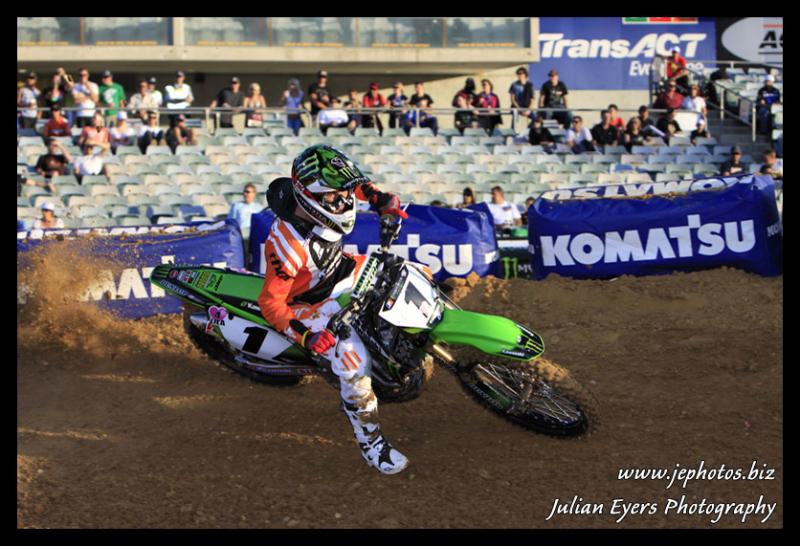 Reed scored a decisive victory at the last round.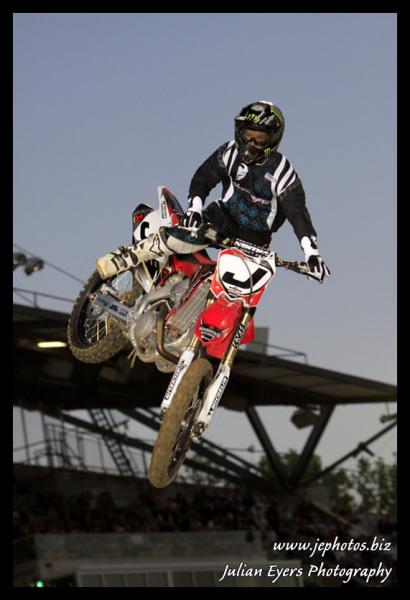 The King…or number J to you.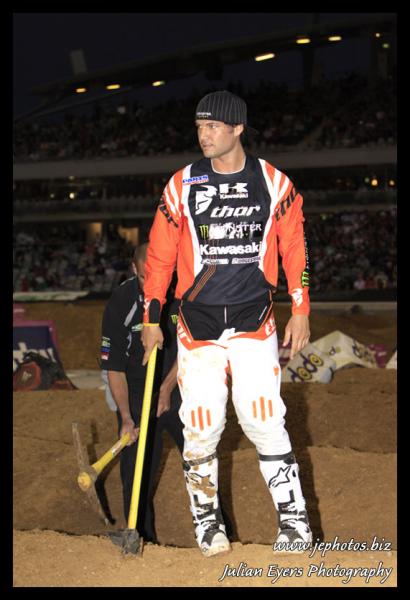 There were times at Yamaha that he wanted to hit me with that sledge.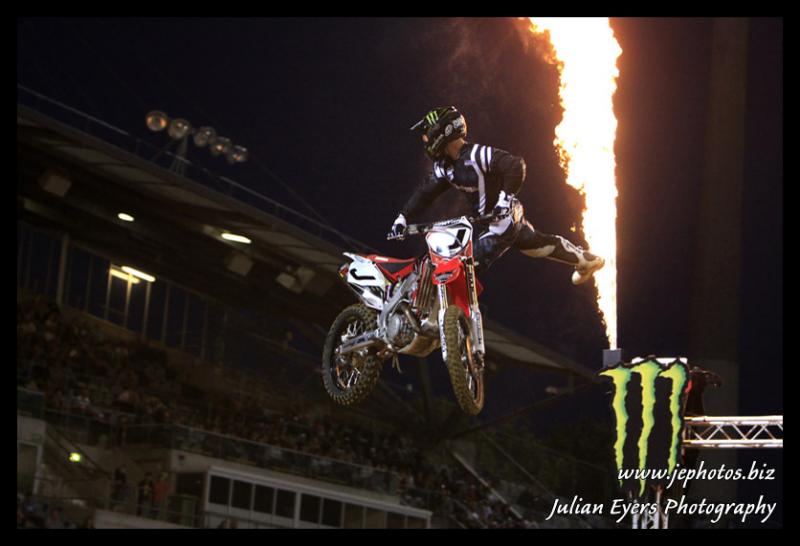 The Nac-Nac never gets old.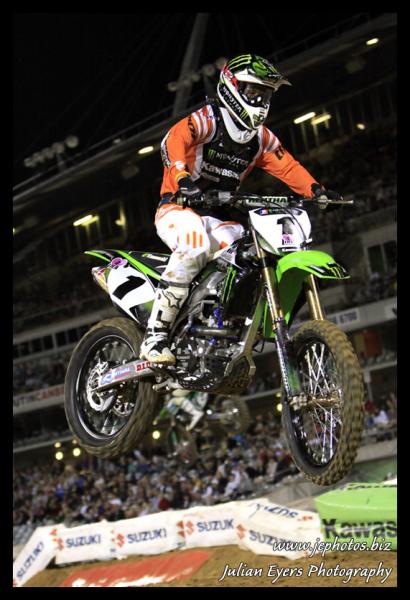 Dana Wiggins, Ferry's old mechanic is down in Australia with The Chad right now. I'm going to go throw myself in front of a train now.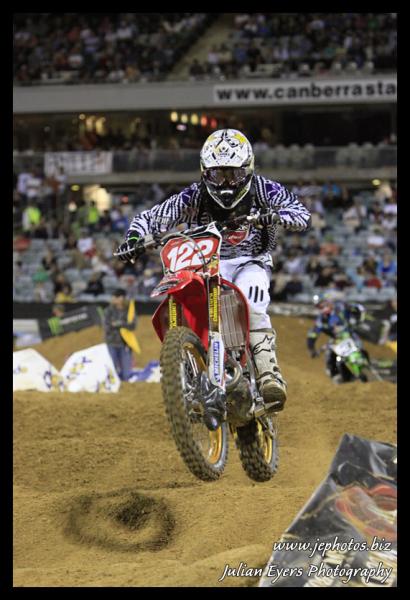 "Dandy" Dan Readon does not like the nickname I bestowed on him. He's been riding so good down under, I might just stop using it.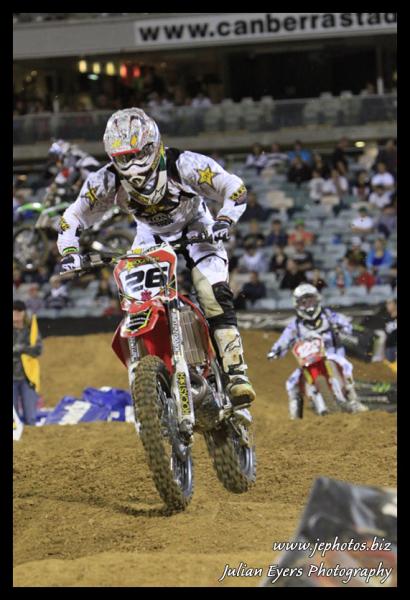 And the opposite of riding good is what Michael Byrne is doing right now. Must be tough to switch countries and bikes in a weeks notice.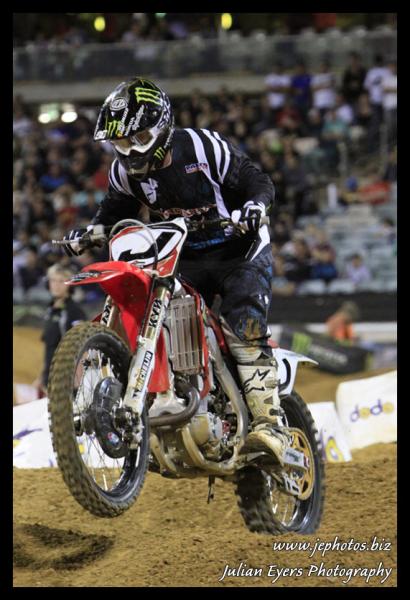 Looks like Michelin tires are alive and well in Australia.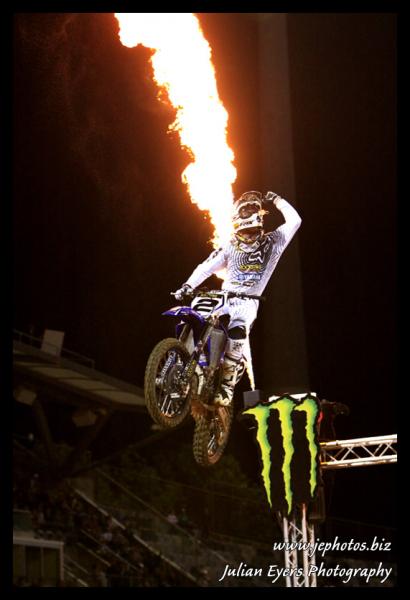 Jay Marmont scored an emotional first place a couple of weeks ago. He was fast in America at times but couldn't stay healthy.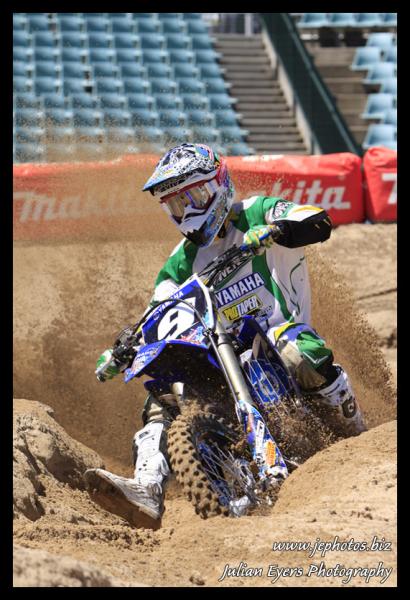 I don't know who this dude is. Please feel free to call me an idiot below.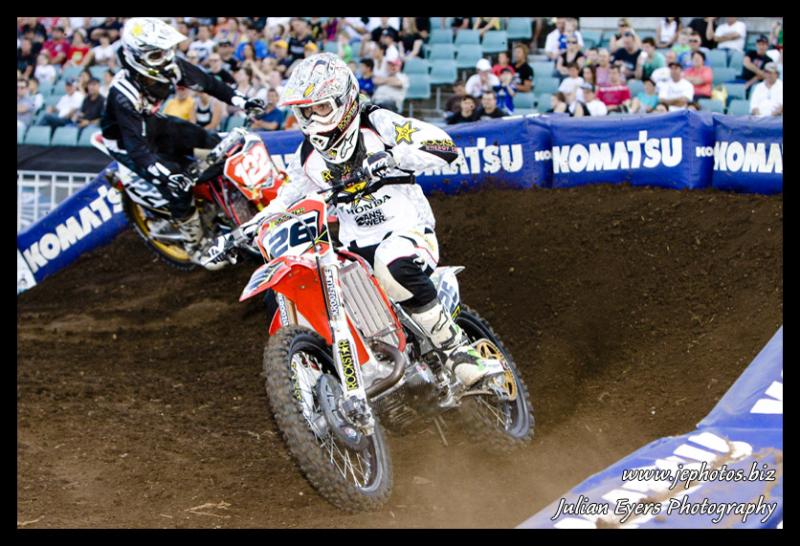 Byrne and Reardon duke it out.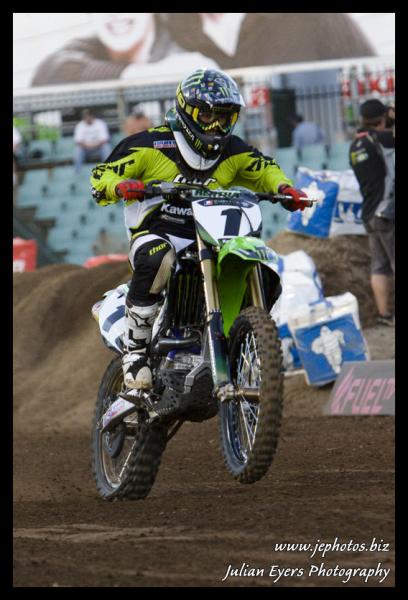 Remember when Kawi went to flo-green plastics? Man did I ever have a hell of a time trying to find a powder coating place to match that color.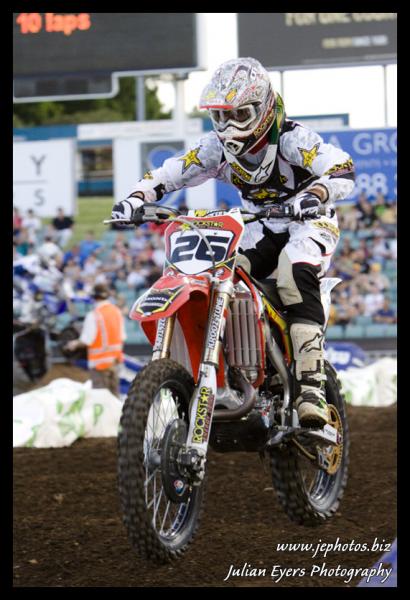 Byrne told me last week that he has a deal in America next year but didn't say with whom. Probably that Canidae/Rockstar Suzuki team.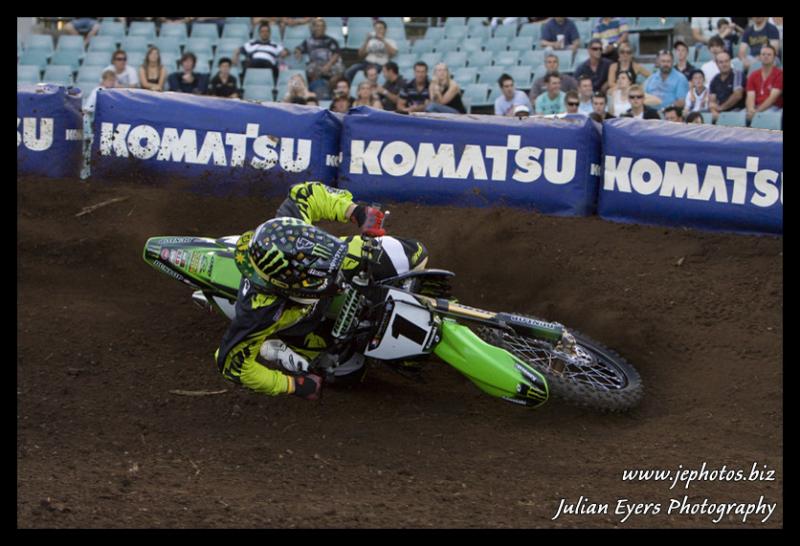 This is rare…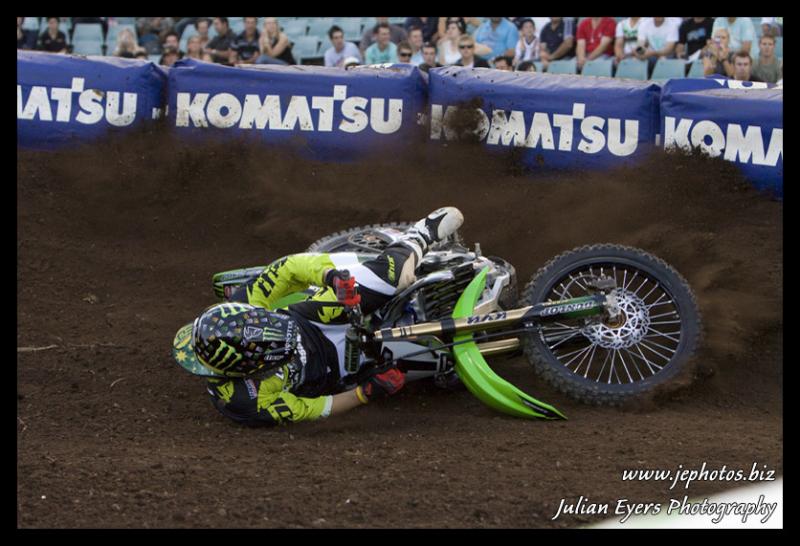 Reedy falling down and going boom.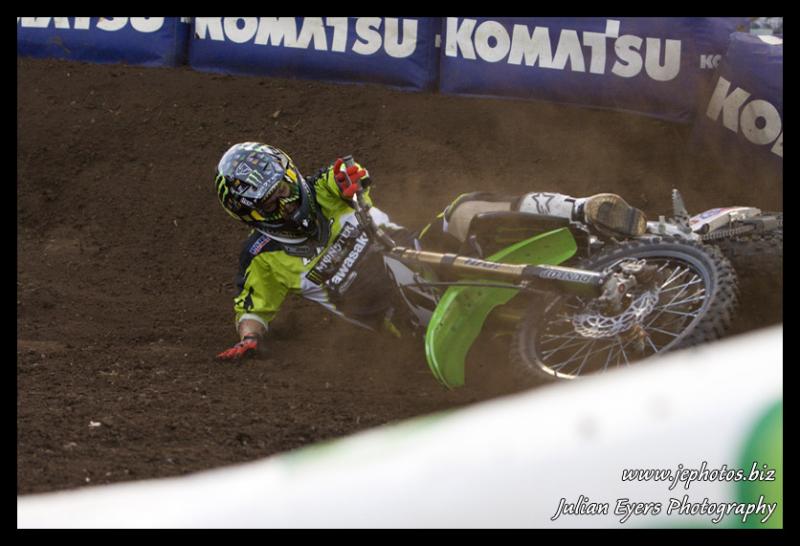 Looks like that dirt would hurt as well.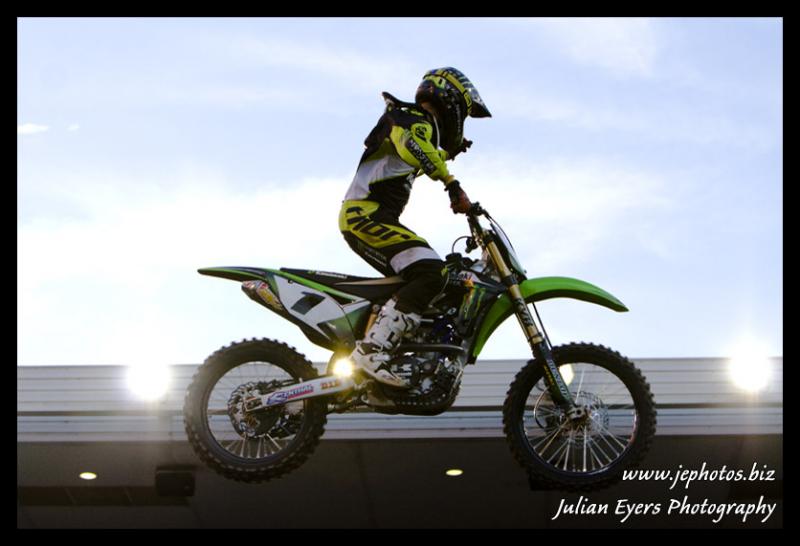 Thanks to Julian for the shots, check out his site people.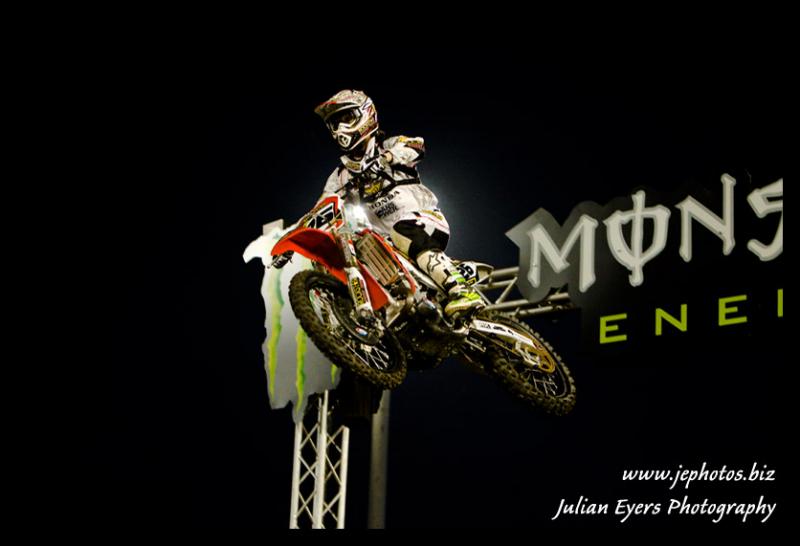 Byrne airs it out over the finish.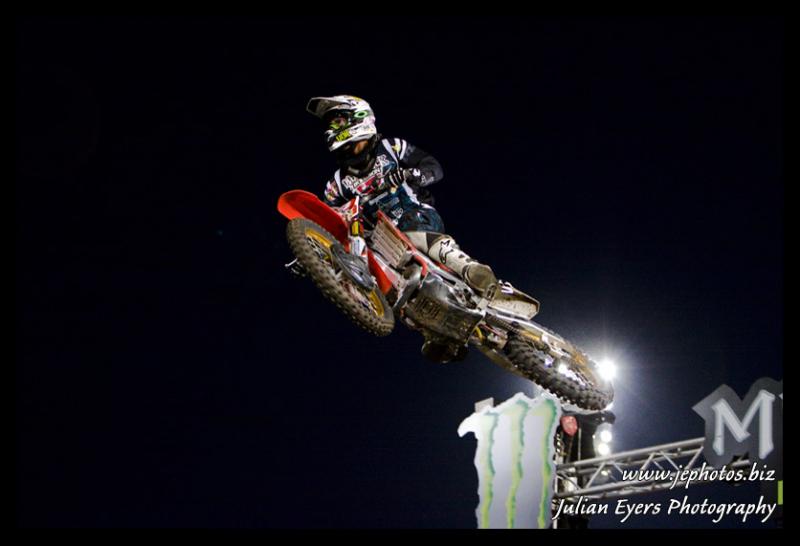 Reardon is going to be on a Yamaha over here on Motoconcepts.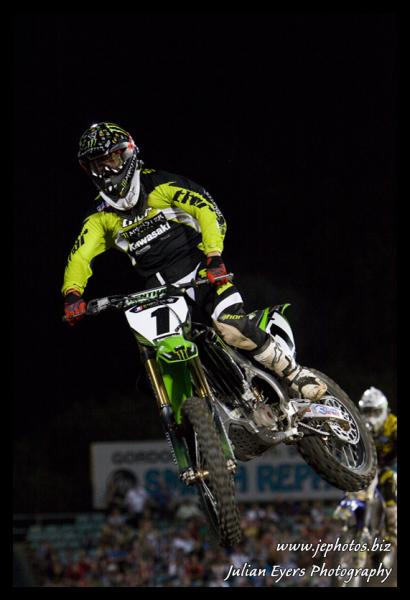 Man, Chad has done a lot of racing this year. Hopefully he finds a way to keep it fresh.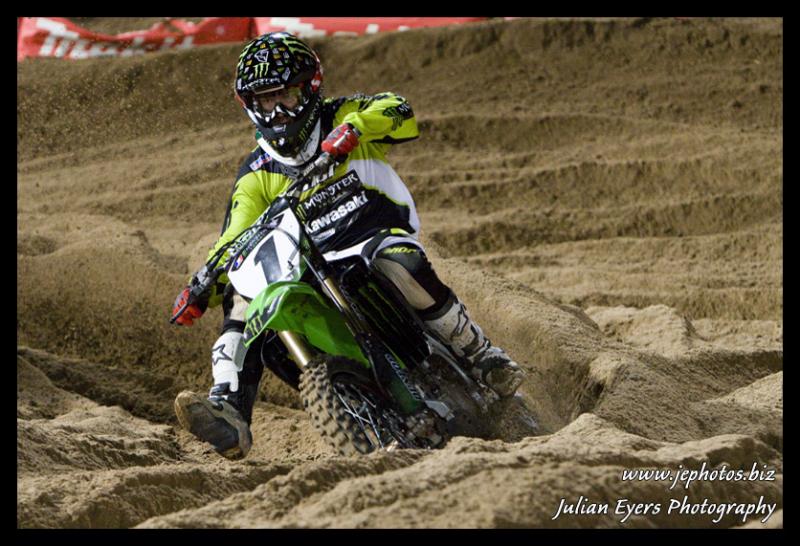 That sand looks deep!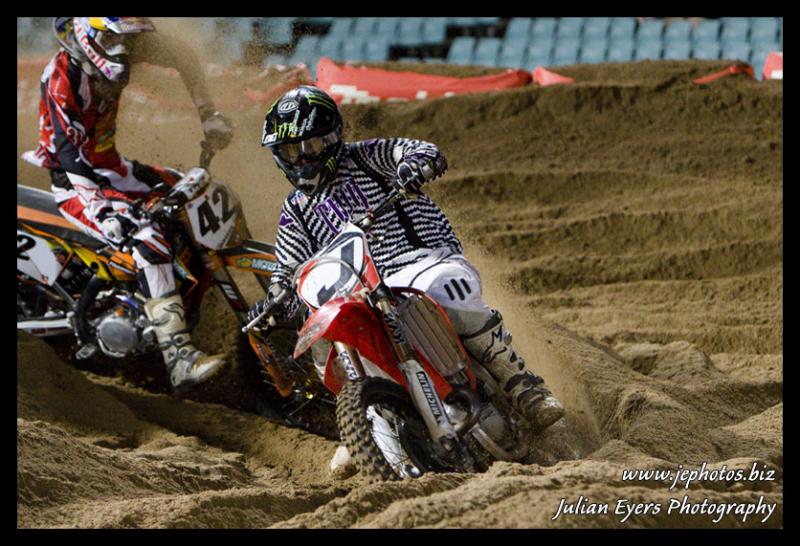 Looks like a Veronica beach race.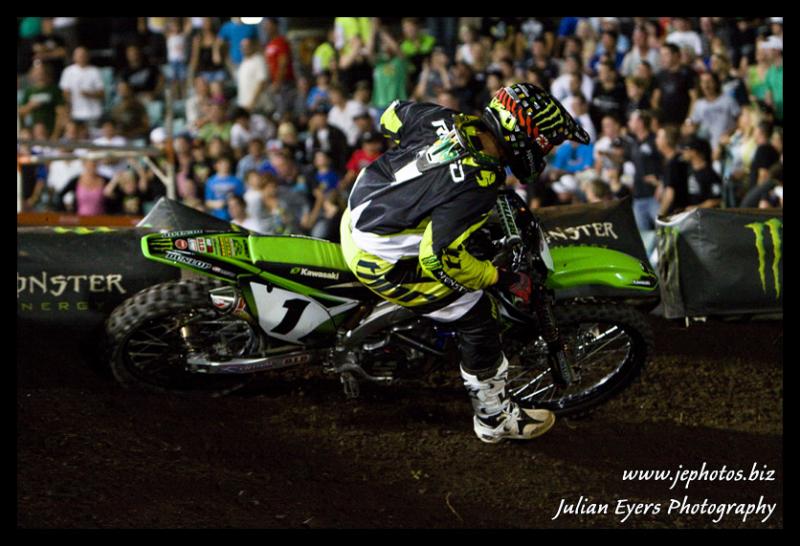 Reed's now in the points lead.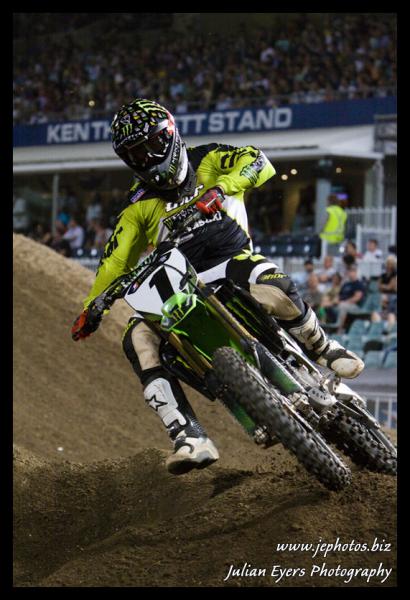 Uhhh, just about ran out of stuff to say about Chad. Go Reed?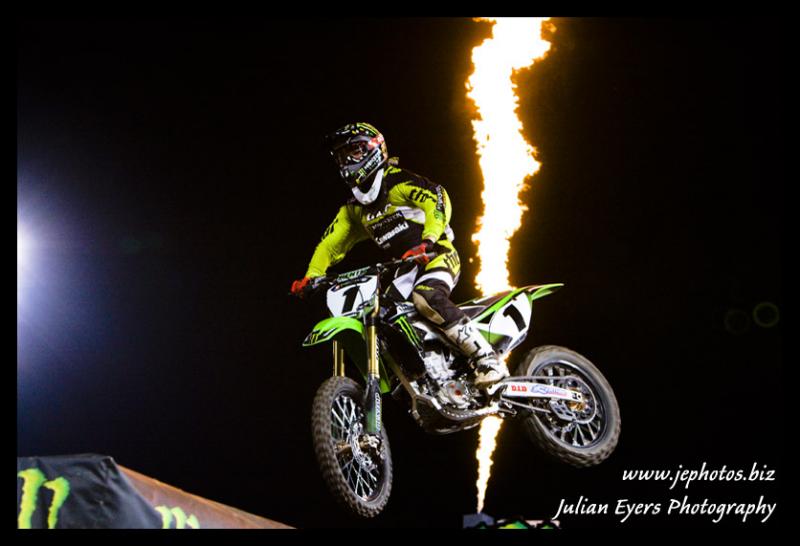 Nice flame.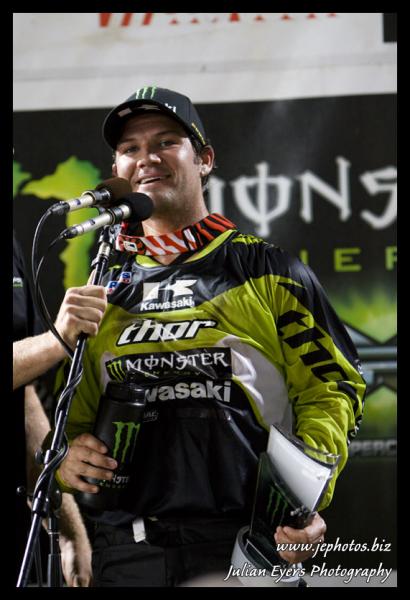 "Thanks for coming out everyone, I had a great time and it's awesome how I stole Ferry's ride at Kawi….." I'm kidding people.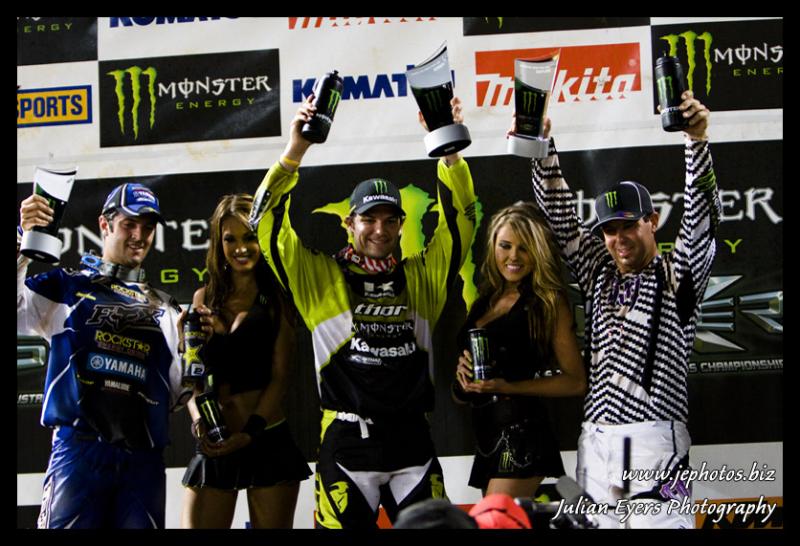 How many podiums you think MC's been to in his life? I wouldn't be surprised if his bed at home was on one. After all, you just get used to going up on one so much.