For the last few years, Racer X has run a Power Rankings where various industry people would vote on who was the best rider in the sport at that particular moment. Then they would tabulate the votes and have one of the editors on staff write a little caption about why a particular rider was ranked where he was.
For the last few years, Racer X has run a Power Rankings where various industry people would vote on who was the best rider in the sport at that particular moment. Then they would tabulate the votes and have one of the editors on staff write a little caption about why a particular rider was ranked where he was.
Sometimes, it was me who wrote the blurbs and on most of those occasions there was always some rider pissed off at me for whatever it is that I said. The thing never had any particular editors' name on it but most times, you could tell who it was who wrote it.
The rankings were put out on a Friday and that next day at the race, I usually got a few questions directed at me from a rider, manager or agent about the ranking or the comment. You would think that this ranking was some sort of list of who got into heaven or not with the way guys would get upset. I usually tried to explain that if you wait seven days, the rankings will change and everything will be right in the glass-cased world that they lived in.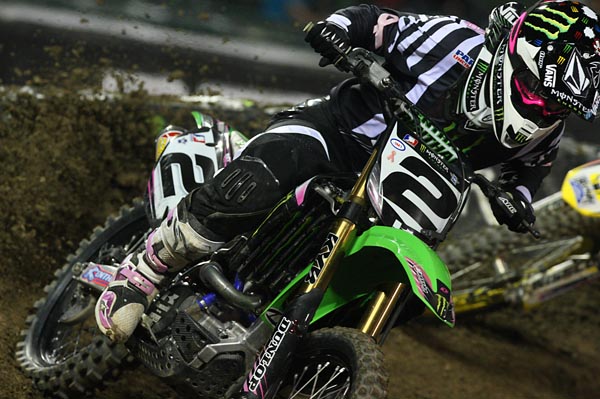 RV's at the top of my rankings. I'm sure he cares.

RXI doesn't have the poll anymore so I can't rant on about it but one thing that always got me was the ranking of guys who weren't racing or were hurt. You can't have a guy in the Power Rankings when a guy doesn't race and therefore has no power. I never understood the voters who just left RC on the list when he was semi-retired or when James was hurt and he kept topping the rankings week after week.
So in protest, I voted Tim Ferry as the number one rider a few times which didn't really make the powers-that-be happy but it was my form of silent protest. What kind of Power Poll can you have if you don't have people with working brains voting on it?
So with that, I thought I'd give all of you the Pulpmx.com Power Poll (no riders in here who are not presently racing) which is something that I thought long and hard about after Indianapolis. This is combined both classes where I think the riders would finish if they all raced each other on the exact same machine. Sort of like the Kawasaki Race of Champions.
So here are my rankings with some comments that will surely get someone somewhere upset.
1-Ryan Villopoto- The kid from Washington has been great lately and turning the early season questions into nothing but a distant memory. With the tracks getting shittier as we go east, he's going to get stronger. Anyone think he's not going to clean house at Daytona? Anyone? Put your hand down Mr Lawrence.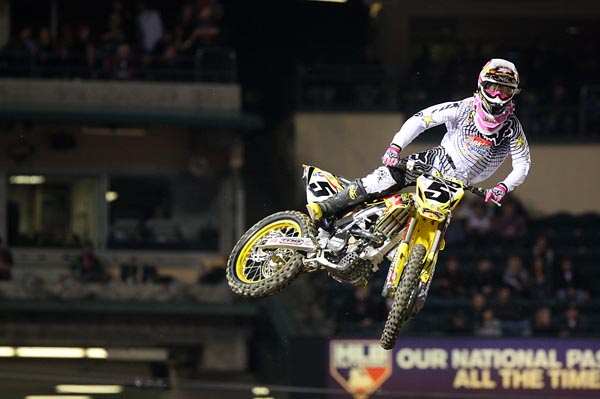 Dungey needs a win bad.

2-Ryan Dungey- Strange how sudden his rise to number one was after two/three races and now how sudden his fall to number four has been in the super prestigious Pulpmx.com Power Rankings. (ED NOTE: As the comment below mentions, this is how much thought I put into this thing..I had Ryan in fourth in my original rankings but moved him up here at the last second.) The Dunge had San Francisco in the bag, it was his and he was going to win his third straight race and wedge that whole "Dungey's the man, I can't beat him-he's too good" thought into all his competitors brains. But then he dragged his pegs/cross-rutted in a rhythm section and threw it away. Since then it's been a bit of a struggle (I use the word "struggle" lightly here, kind of like I "enjoy" pizza) and he needs to grab a win here to shut everyone up. No matter, he'll be there all the way to the end.
3-Josh Hill- Back in 1984 if you were to tell Phil Larsen that two of the top riders in the sport would be from Washington State, what do you think he would have done? Call the cops on you? Punch you in the nuts? Well, whatever-it's true. Hill has been looking great so far and the combination of talent + bonuses only + last chance for a great ride= Incredible performances! This just adds more fuel to the people that think these guys should all be on performance-based deals but there's a lot more to Hill's performance than that.
4-Christophe Pourcel- I know it's only been one race but c'mon people, he showed that he's lost nothing from his almost national title winning speed. And this was only after four rides! Only economics kept CP from jumping up into the 450 class this year but he's coming people. The kid is a complete weirdo, doesn't let many people into his circle and talks about how he doesn't do anything for training and such. The PC guys told me last year that during the nationals he would ride a 450 on Wednesday and that was it. That way when he got to the track on Saturday, he'd be excited to ride his 250. The other days were filled in with jet-sking and hanging out with his as equally as weird French buddy Arnaud. Hmmmmm, does any of this remind you of someone else?
5-Davi Millsaps- You always have to love the talented prodigal sons that can't seem to break through to be the champions that they seem destined to be but yet, once in a while, they show you a glimpse of what they can be. Davi's like that girl in high school that dresses all conservative-like and belongs to the choir team. She's cute but hides it behind the glasses and hair in her face. And then when you throw a Halloween party, she shows up dressed as the "Sexy Dominatrix" and blows every other chick out of the water with her looks. Then on the Monday, she was back wearing her puffy jackets and sweats. Davi was a sexy dominatrix at San Diego and San Francisco, the other races he just wore sweats.
6-Jake Weimer- Jake the Snake has grown up right before our eyes. From his humble days on the Canadian moto circuit to getting a ride with Factory Connection that some felt he may not have deserved. Well, after cutting his teeth last year as a top contender, Jake has figured things out and been on fire this season. He's so, so confident out there. He looks ready for the 450's right now.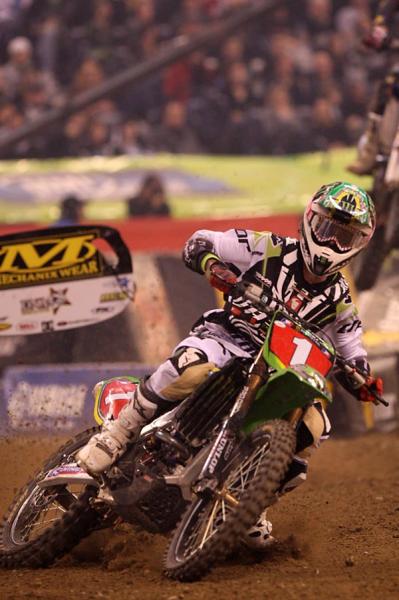 Wait till CP and his throttle control hits the 450 class.

7-Kevin Windham- KW has been a new man this year but let's be careful here and not start making silly proclamations that Kevin is a championship contender. He's too safe and at his age/comfort level isn't going to start throwing caution to the wind to hang with the top kids. Still, having said that new team manager Mike Larocco has been constantly challenging Windham and getting in his grill to keep the intensity up. It's been working and his three podiums this year are three more than I thought he'd get, even with Stewie and Reed out.
8-Justin Brayton- Everything this guy does is quiet and his rides in the 2010 season have been much the same. He is coming off a career high fourth at Indy and just needs to get a start and run with the leaders for a few laps. Then the light will come on and he'll know how fast he needs to go. I had him and Tedesco neck and neck for this spot but then remembered that Brayton bought me a sandwich at Bercy this year. That gets him the nod.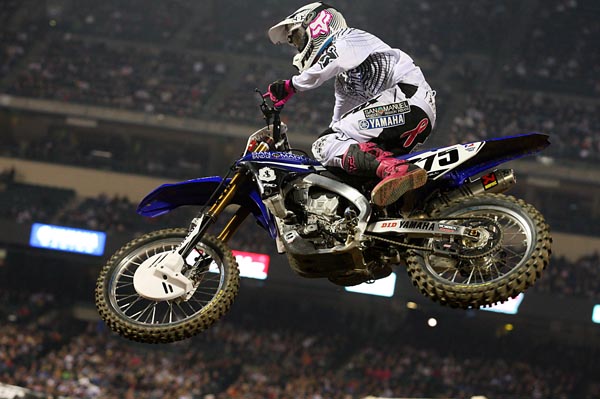 I knew Hill would be good but maybe not this good. Then again, the top 4 from last year are out.

9-Ivan Tedesco- Hot Sauce has been up and down this season. He's never one of those riders that are going to knock your socks off with some speed but he'll be there and I have to say that to me, he looks the same on this privateer Yamaha as he did on his factory Honda. Which should shoot a ton of holes in the whole "Factory bikes are so much better routine." Hot Sauce has been steady this year and will probably hit the podium a few more times in 2010.
10-Trey Canard- His practice times at Indy had him solidly in the top ten and he probably would've finished there had he gotten any kind of start. He didn't and crashed out but he's a solid rider that works hard and will be a long time professional in this sport. He's had two bad races in the west 250 stuff and that's what has cost him in the chase as Weimer has been great. Heck even in the race that he was dead last, Jake worked up to sixth.
11-Nick Wey- Some might wonder why I have him this high and just write it off to the fact that we're buddies and that I "took" him to the top privateer in the 2002 EA Sports SX series. But you'd be wrong Kemosabe. I just think if you're going to put a guy around the top ten, he should be a guy that's proven to finish in the top ten or a special-instance 250 rider. I just can't see an Austin Stoupe holding it together long enough for consistent top ten rides in the 450 class. But I can see Wey doing that.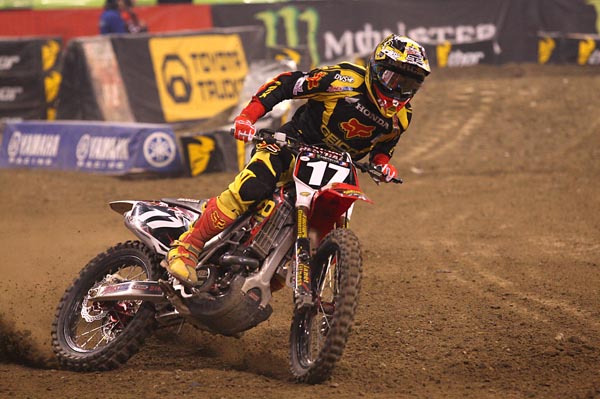 JB17, nice form here. He's going to have some bad races mixed in with some brilliant ones.

12-Justin Barcia- This kid is special, he's only completed a half a season and has never raced supercross before but I think he's going to be great. His riding style is unique, he always charges and although I'm too young to have been there and seen it first hand, I bet he rides a lot like a young Damon Bradshaw. Yep, I just said that. Barcia's got a bright future.
13-Michael Byrne- I thought Byrner would be faster but so far, he's struggled a bit on the JGR Yamaha ride. Of course he got off to a rough start on the privateer Kawasaki as well. Crashes, bad stats and maybe, just maybe, missing supercross the last two years has hurt him. He'll get better as the season goes on and is one of the good guys.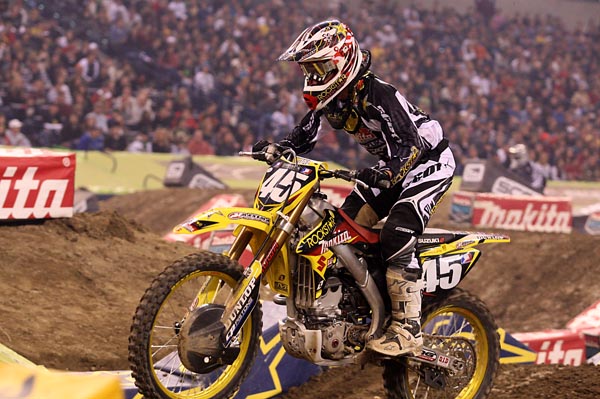 Stroupe's been on fire, I'm sure his 450 west races helped him out at Indy.

14-Austin Stroupe- The unpredictable one. Whether he's pulling holies, crashing out, going fast or rambling on and on during his podium speeches, Stroupe is showing that you can leave the Pro Circuit team and become a player. I think no one questions Austin's speed, it's the commitment and off-track stuff that seems to be holding him back. Look, if you don't believe me just think to yourself why Mitch would let this kid go. There has to be something right? Anyways, good for Austin showing that he's maybe, just maybe going to be someone.
15-Tommy Hahn- Yeah, he probably should be ranked higher. Sue me. T-Hahn has been quietly good this season but has recently hit a bit of a speed-bump with missing A3 due to sickness and then having an off-night at Indy. Still, he won a national last year and started strong this year. I gave the edge to Tommy over his brother Wil for the last spot in the mega-important Pulpmx Power Rankings.