The final one of the trilogy. Photos by James Lissimore and TWMX.
The final one of the trilogy. Photos by James Lissimore and TWMX.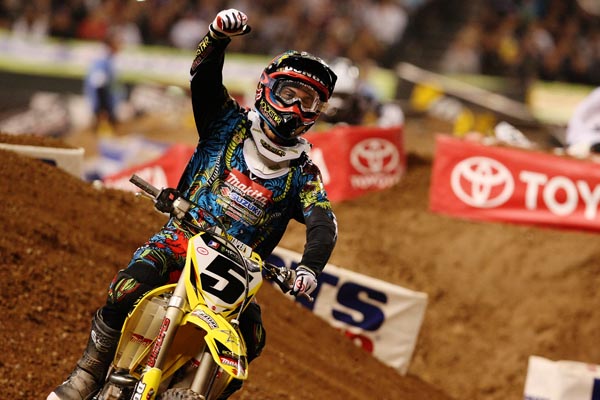 Here he is, the champ! Unbelievably Ryan Dungey is your 2010 450 SX champ. Yeah sure he got some break with James Stewart and Chad Reed getting hurt but don't forget that at A1, he raced Stewie heads up and just about won. There were some shaky moments (San Fran, San Diego) but over the course of seventeen races he was the fastest guy and that's why he's champion. (That and the 11 podiums including six wins.)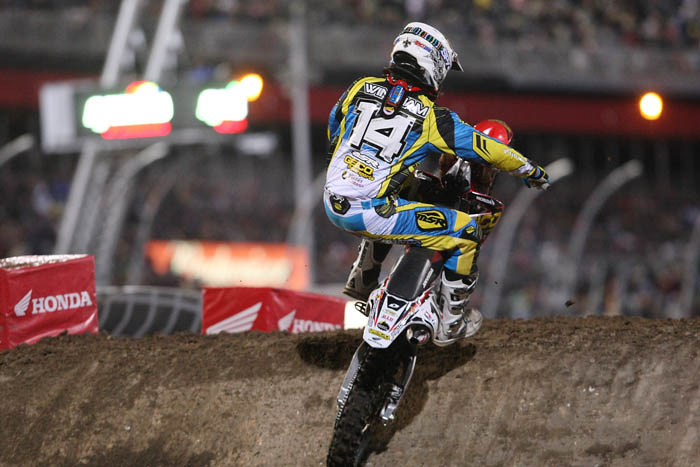 Kevin Windham had a real comeback season, he's been the type of guy to coast when he doesn't feel like he has a chance to win but with the two big guys out and new team manager Mike Larocco pushing him (for more on that, listen to the upcoming podcast I did with Mike), KW had his best season in years with 2 wins and 8 podiums altogether. San Diego (when he crashed with a lap or so to go) and Atlanta (when his bike broke) were his worst races and if you average out his points earned all season (18.7) and give him those back, he's right there for the title. The real test for KW will be in 2011 when everyone is back-can he keep it at his current level?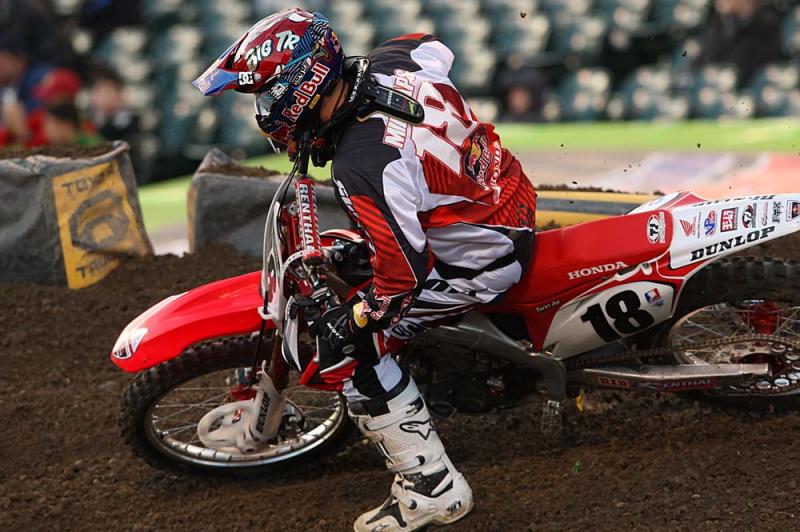 Davi Millsaps secured third in the points really by attrition but still, a third is a third. He struggled early on in the season, blamed a supplement that he was taking and that did seem to be the problem as he scored a 3rd and a 1st the next two weeks. But then he was back to being his old self before a heavy crash in Toronto did him in for a bit. Then an elbow injury caused him some problems but he did end the season with five podiums which tied him with Josh Hill for fourth most on the year. Chances are slim that Millsaps is back with Honda next year so he's essentially racing for a ride next season which for him, must be weird.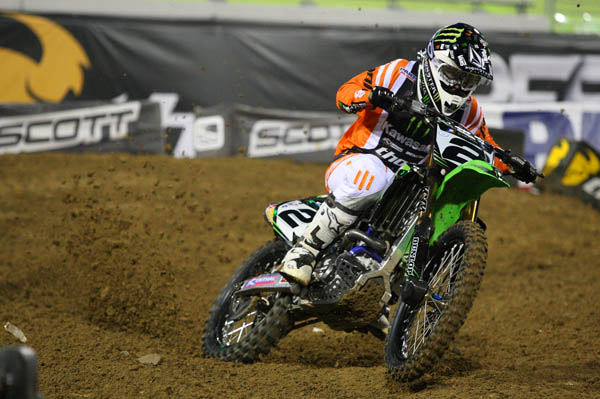 On outright speed, I think Ryan Villopoto was faster than Dungey. He ended up with seven wins and eight podiums and that should tell you the story right there. When he made the podium, he won. When he didn't, it wasn't a good night for the kid. He has to stop that "When things are bad, they're really bad" routine if he wants to be the guy next year. The title was coming down to the wire if he hadn't gotten hurt at St Louis and it would've been really interesting to see what would've happened.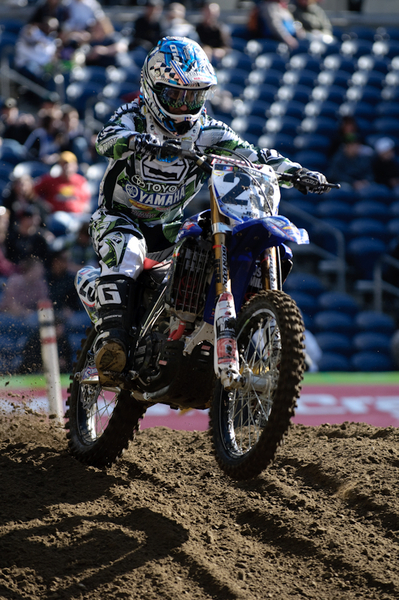 Fifth overall in his first full season is nothing to be ashamed about for Justin Brayton. He told me at the awards banquet that if you had told him before the season if he'd take a fifth, he said that would've been great. Well that and the fact that he got a big bonus for fifth and zippo for sixth! JB was certainly fast enough but he could never put it together in the main events, either a bad start or a crash would do him in. Still, he scored his first podium at Seattle and has a bright future ahead of him.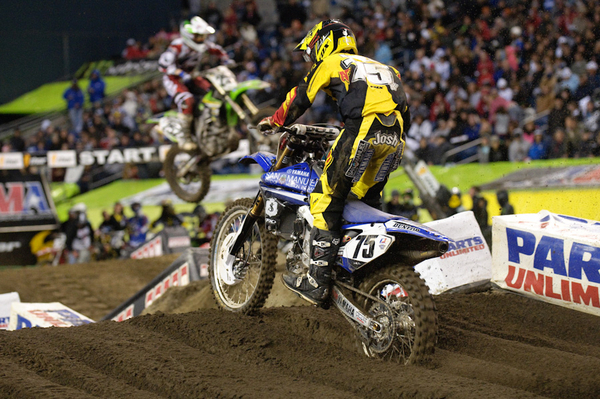 Oh man, what could've been for Josh Hill. He scored five straight podiums (out of six races) and was tied for the points lead early on. Then the series headed east and it crumbled for Hill. A bad race in Indianapolis followed by a crash at Atlanta that injured some ribs was the beginning of the downward spiral for Josh. Then once he was getting a little better, he crashed again and reinjured the ribs (call me nuts but if I was a rider and had tender ribs, I would be wearing a chest protector for the next little while. Yes, a thin piece of plastic isn't going to stop everything, but you would think it can't hurt right?). Anyways, his average points scored in the first eight races? 18.7. His last nine races? 9.2. Still, looking at his whole body of work, he made a great leap up in 2010 and everyone knows he has the speed with his five podiums.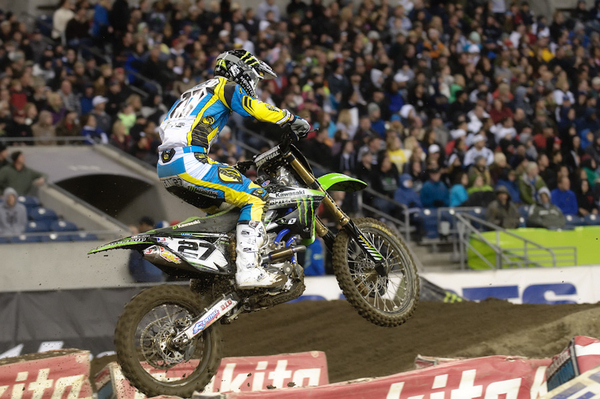 Nick Wey bounced around from his Ti-Lube privateer Kawi team to the factory Monster Energy team. By my count, he did seven races as a privateer and ten as a factory guy but my memory could be fading. Wey pulled three holeshots on the year and in two of those races, he faded back pretty good. When he was buried in the pack, he came on strong towards the front. He has to fix that for next season and work on his speed and mental outlook of racing up at the front. His results were definitely better on the factory bike (even though factory Kawi was helping him out with some, errrr, "parts" when he went back to the privateer ranks) and as usual, he made fans wherever he went. He'll remain on the factory team throughout the rest of the motocross season. He was the highest placing guy in the points who did not score a podium so maybe you could say he was the "best of the rest."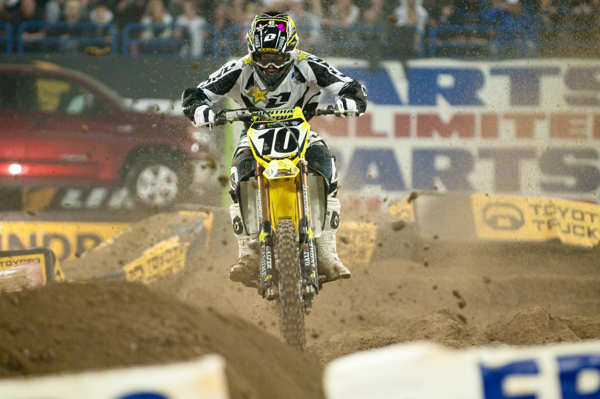 Tommy Hahn had only one (in my opinion) "Wow, look at Tommy Hahn" moments. It was at Seattle when he came from the back all the way to second. It was a really amazing ride, no doubt about it. Other than that, he was consistent out there and kind of did his thing. For that, he was awarded Top Privateer whatever the hell that means nowadays.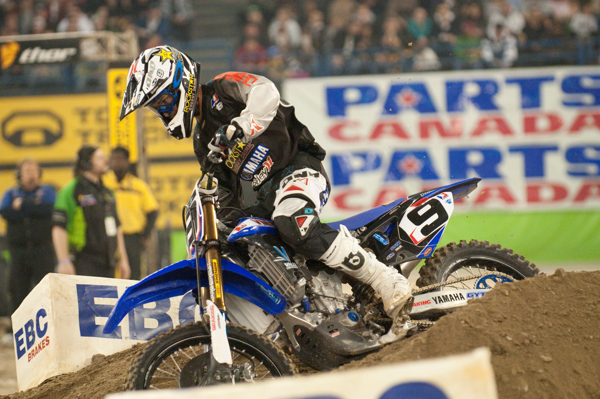 He beat another privateer (stop me from gagging here) in Ivan Tedesco. IT9 was on his way to having a pretty good year when he was violently stopped in his tracks in St Louis. Up until that point he had collected a couple of podiums and looked pretty good at times on the Yamaha. Ivan did what he's always done (including at factory Honda and Suzuki) and that's put in some great rides where you start thinking "Holy shit, Tedesco has finally figured it out. Where's my fantasy league selections?" but then he has a couple of stinkers and you wonder what happened to the "good" Ivan Tedesco? Still, I think he had a good season and it's funny what the perception is when you're on a team like Valli Yamaha as opposed to Factory Honda.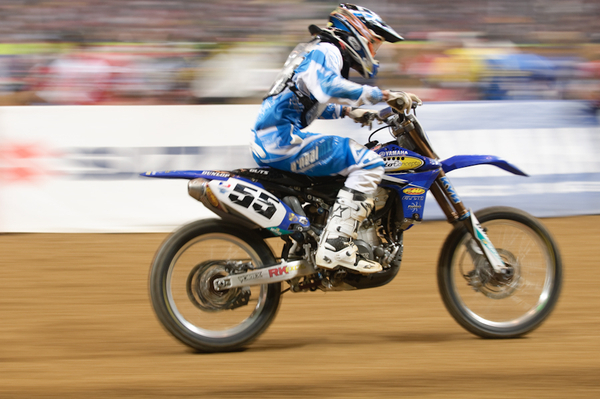 I think, in tenth place, we have the surprise of the supercross season right here in Kyle Chisholm. The Chiz got stronger as the year went on and remember, he missed the first race while he was in Germany and then rode two races for the Rock River team on a bone stock YZ. He had only ridden the Yamaha a couple of times before he showed up at Phoenix. Chisholm was remarkably consistent with his worst finish being a 14th so he never really had that one or two races where he crashed out and scored one or two points but there was also a couple of races where he was top five, got tight and went to the back so there's some work to do. Anyways, Kyle has broken away from that Salt Lake City incident to show that he's a legit rider who's here to stay. Tenth in the points is definitely something for Kyle to proud of and it's just beginning for this kid.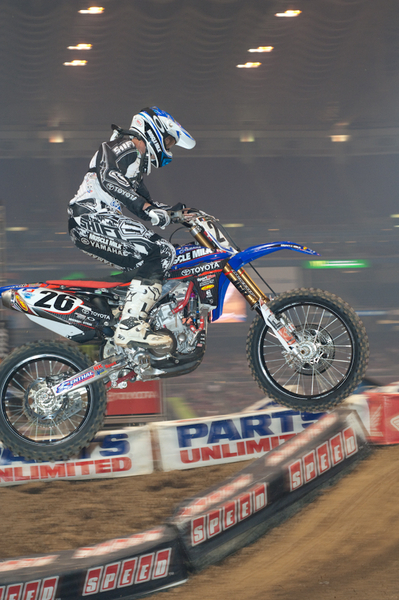 Tenth is great for Chisholm but eleventh sucks for Michael Byrne. The long time veteran raced his first supercross series in two years and struggled at times. He had some tough luck on the privateer Kawasaki and then when he got picked up by JGR Yamaha, it took him a while to get going. His usual great starts abandoned him and it took a long time before he showed us that he was Michael Byrne. Better things await the two-six in the outdoors.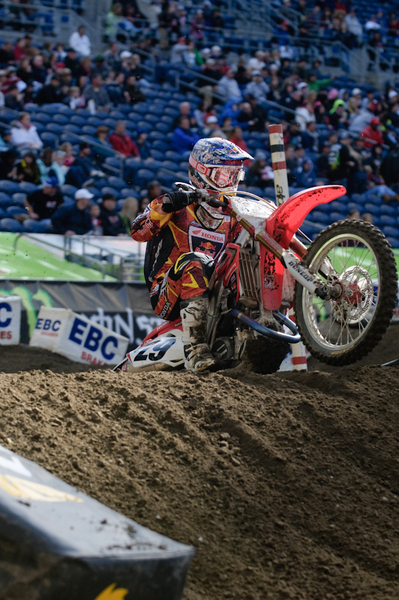 Twelfth was Andrew Short and this was achieved in only finishing nine races. Shorty went out with an injury at San Diego and missed eight races. Before he went out, he was third in the points and looking good for a podium. When he came back, he got two podiums in five races. His average points scored in the first four races? 17. In his last five? 16 (but it would have been higher had he not lost four positions at Seattle with a last corner stall) so in other words, Shorty is what he is.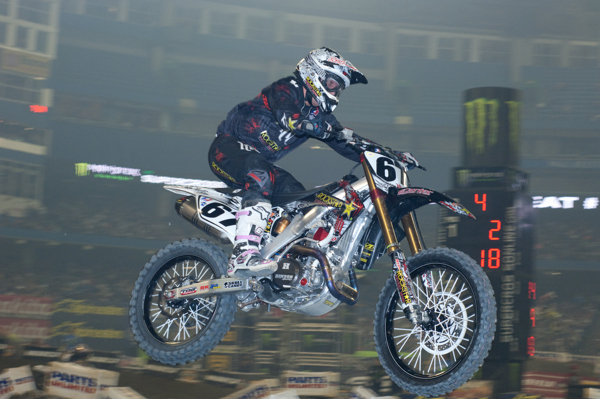 Hart & Huntington's Chris Blose did pretty well in his first full season of 450's. Early on he struggled but the team let him bring in his own suspension and his results improved from there. Blose never really stood out in any one race but he got great starts and fought hard all year. I think 13th is a good place for Blose to be and hopefully he builds on this year.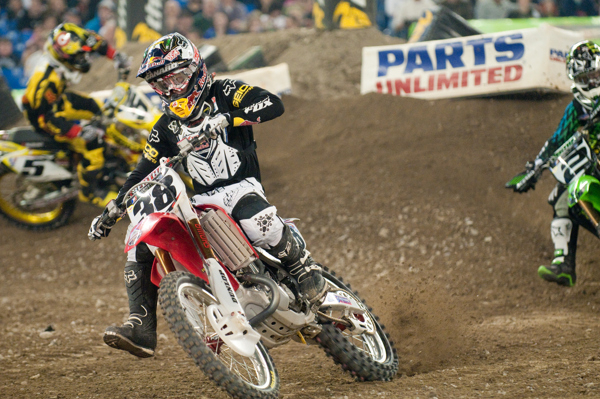 Trey Canard scored a 14th overall with only racing six races and really only finishing five. But what a five those were as he made the podium each and every time. Amazing rides for sure and you can't say he didn't earn it as he came through the pack to get a couple of them podiums. In a weird way, Trey is smoother on the bigger 450 than the smaller 250F. Go figure.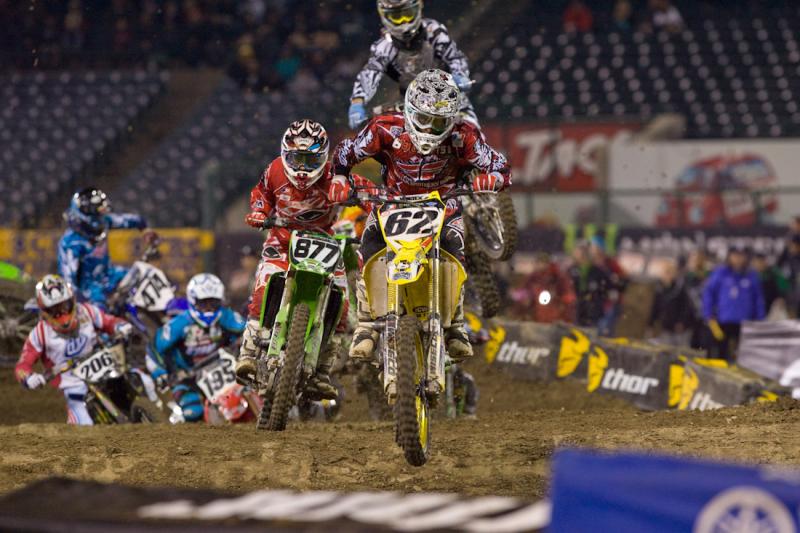 In 15th we have the rolling tank, Jason Thomas. JT, one of the longest running privateers out there was, at least early on, reborn on the Suzuki after a long time on Hondas. He missed the first round as well and then when he came back (as the German SX champ naturally) he was really on it. He settled down as the season went on and got into the main events with a freakish ability to win the LCQ's. Out of the 15 races that he raced, he scored a 13th or 14th nine times. That, my friends, is consistency.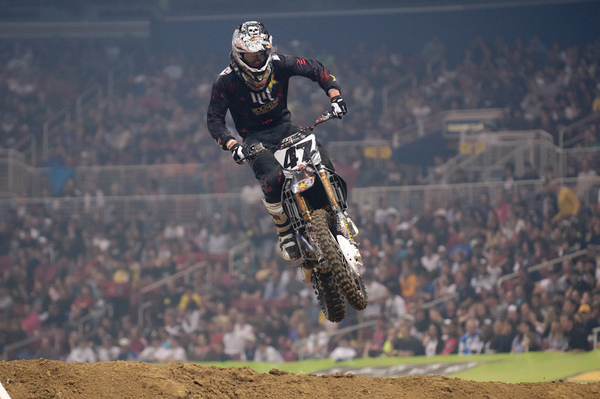 Last years Privateer of the Year, Matt Boni didn't perform to his usual standards and let Boni's season be an example for guys like Chisholm. You are only as good as your last race in this sport. Boni struggled with injuries the whole season and never really once looked like the Boni of '09. His running feud with Thomas was pretty comical at times. Boni had another surgery on his knee when the season ended and faces a long road back to get to where he was.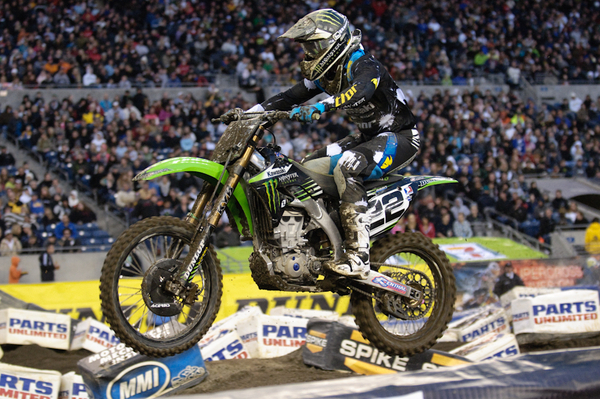 Uhhhh, this guy ended the season in 17th. His name is Chad Reed and he only podiumed once in the six races he ended up racing. Ok, I feel weird now and will stop. Let's just give him a mulligan on the 2010 sx season.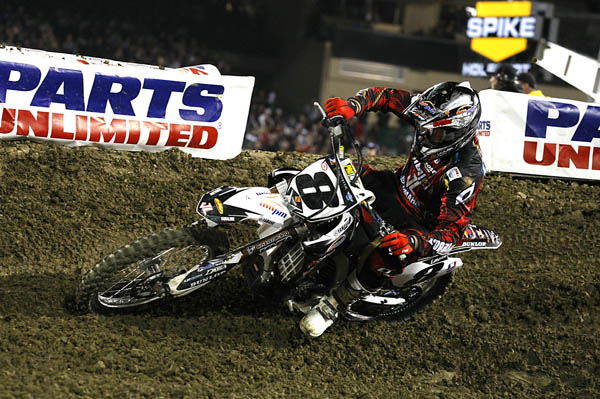 In 18th it was Grant Langston who was making a return to racing after 2 1/2 years off. Strangely enough, his first race was (in my mind) his best one with a charging-hard tenth and you got the feeling that GL wasn't really pushing it out there, he just wanted to stay healthy for the outdoors. But then while running second at Daytona, Langston went down hard and that was it for the year for him. We'll see him racing the outdoors and hopefully, he can get somewhat back to his old form.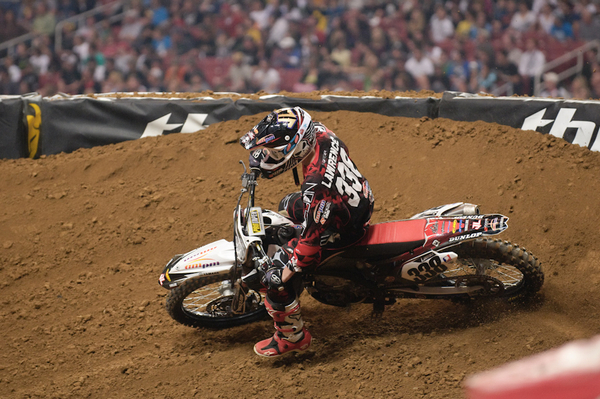 In nineteenth was Jason Lawrence who was a shell of his former self on and off the track. And that's a good thing to be in only one of those catergories. Lawrence never really looked special out there, he was simply going through the motions and eventually just packed it in the last two races. Has he quit for sure? No one really knows but hopefully whatever he does, he works on his life off the track and pulls it together. Then the on-track stuff will follow.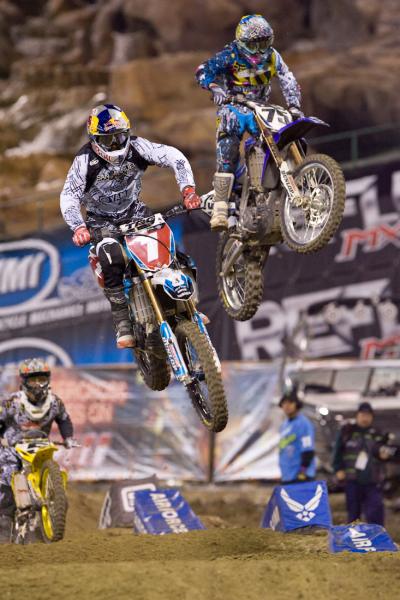 In 20th was James Stewart who only completed three races and two of those was with a broken wrist. Funny how Reed, GL, J-Law and Stewie are 17th to 20th in the points and have, between them, 382 championships. Anyways, James had a horrible year and needs to come back strong because the last thing that anyone remembers is that Ryan Dungey almost straight-up beat him and that doesn't really ever happen to JS7. I have no clue on how he's going to come back from this, what bike brand he's going to be riding or what team for that matter.