A look back at the west coast series in all its glory.
A look back at the west coast series in all its glory.
Photos by James Lissimore and Tyler Spikman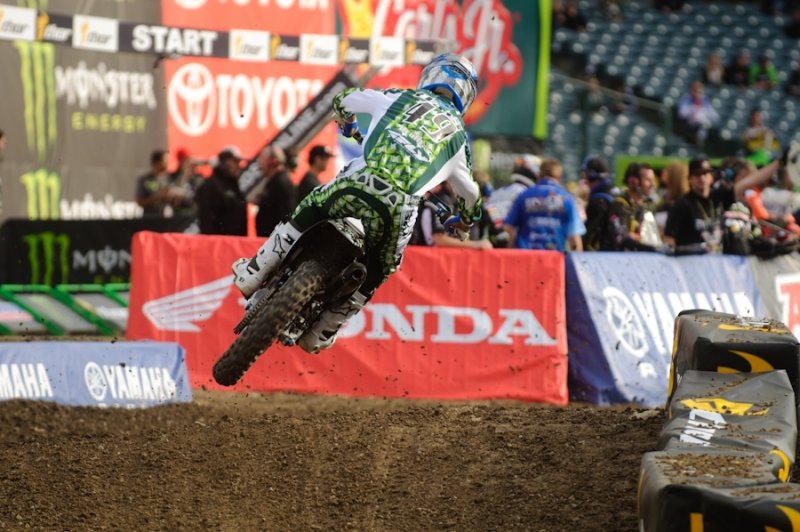 10th place is Ben Evans and he's a real privateer at that. Evans beat riders that were on better equipment and teams than him (Decotis, Paluzzi, Baker- although Baker and Decotis missed some more races than Ben) and tenth is something he should be proud of because he even missed one main event. The thing with Ben is, he's not going to get any factory rides because he's already into his third or fourth year as a pro and hasn't had any real break-out rides. He's big for a 250 and to me, he should just move up to the 450 class and start trying to make some real money because the purse money in the Lites class isn't very good. Still, Evans should be proud of this finish. Best finish- 8th San Diego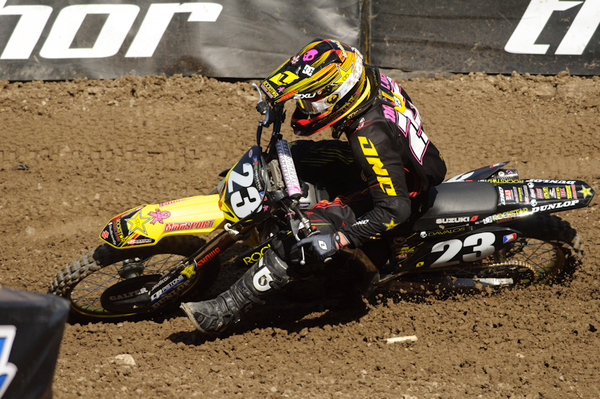 9th place is Martin Davalos who, once again, left you wanting more. The window on Davalos' career in 250's is closed, he's not going to win you a race or even make the podium. The kids have passed him by and he's third in active riders career Lites main events with very little to show for it besides a pretty big bank account. On a factory RMZ 250, more was expected of Martin and I think a ninth can't make Davalos or his bosses happy. Best result- 4th Anaheim 1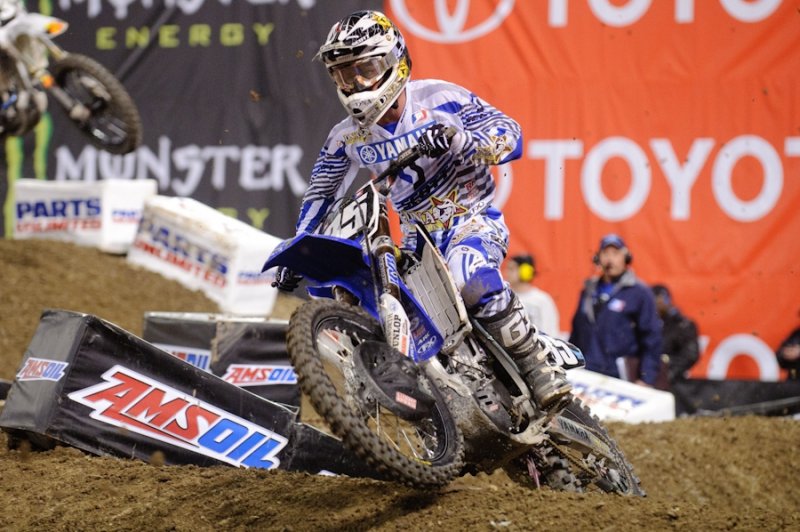 8th in the points is Kyle Cunningham and here's another guy where a leopard just doesn't change its spots. Here's what we know about Kyle, he's very fast, has a lot of talent but he tends to crash. This has been his M.O since he turned pro but I feel, unlike Davalos, that Cunningham should keep riding this 250 class as long as he can because he could win a race. Seriously, he's that fast and talented and maybe he can hold it together long enough to one day to get you a win. Sometimes, like with Ryan Sipes, the light bulb just goes on and a guy "gets it". I know that Kyle, based on his come from behind rides, his heat race wins, his fourth on a 450, can ride the bike but it's all between the ears for him. Best finish- 3rd– Las Vegas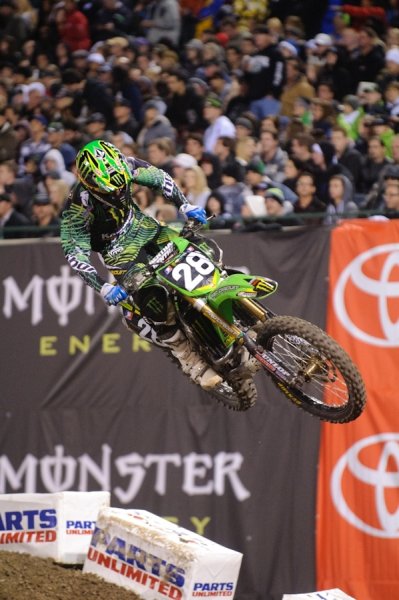 7th is Tyla Rattray and it's not too bad of a finish for a guy in his first season in supercross. The problem is that he's already a bit older (26) and chances are, what you see now is what you get. Rattray didn't grow up scrubbing and riding whoops in SA so the whole goal for him is to survive the series, make a podium here and there and race outdoors. I thought Ratters did pretty good but I have to admit that at times, he was invisible. The fact that a 26-year old guy racing sx his first year beat Cunningham and Davalos in the points despite missing one race because of injury is pretty amazing to me. Best finish- 2nd Anaheim II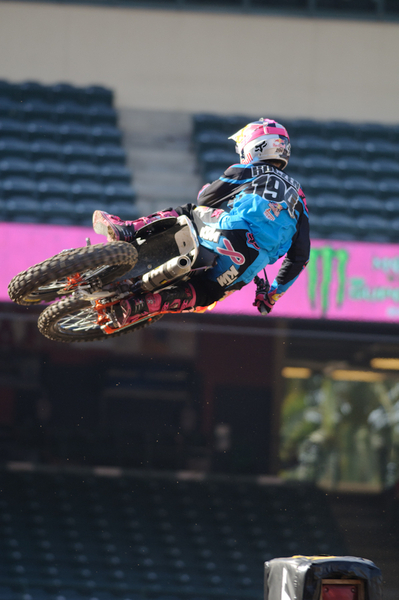 6th place in the points is KTM's Ken Roczen and he got this placing with missing one race and crashing out of another. Of course, we've written a ton about this 17-year old German and he did nothing to dissuade anyone who had picked him for a future champion. Roczen won the final race in Las Vegas and made the podium in two other races. The kid can scrub like no other, he attacks the track and the only thing that is going to slow him down is if he starts hitting the ground more and more. He'll be back next year and should be one of the championship favorites without a doubt. KTM and Fox Racing have themselves one hell of a catch with Kid Rocz, no doubt about it. Best finish- 1st– Las Vegas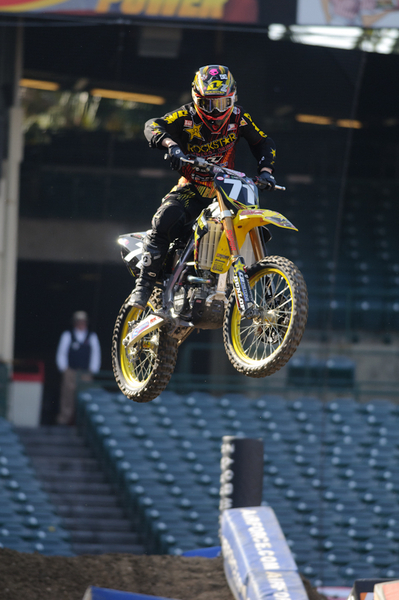 5th place is the old man of the class Ryan Morais and going in, one would think that he would be right there in the mix based on past years. But Mo's season was doomed from the start as he crashed just days before Anaheim 1 and knocked himself silly. From there he was just trying to survive without practicing during the week until finally he started getting better. The funny thing is though, as he started practicing during the week, he got worse on Saturday nights. Four seventh place finishes in nine races will tend to hurt you but Mo did get a couple of podiums in the beginning of the series. It's amazing that the career 250 main event starts leader has never won a race but it's true. I believe that Ryan has pointed out of the 250 class now and has to be on the 450 next year but with the way the rules change all the time, you just never know. Best finish- 3rd, Phoenix and LA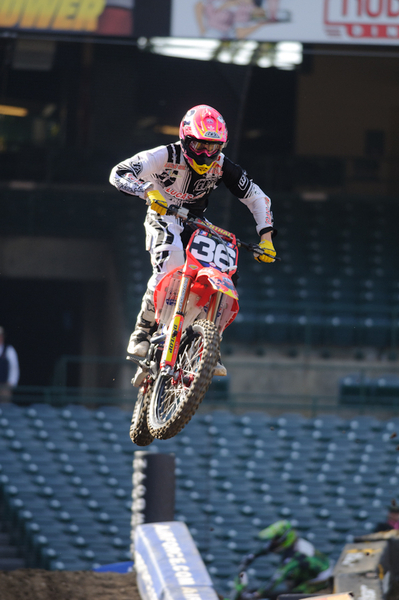 4th place is TLD's Cole Seely and Cole broke through this year with two wins and interestingly enough, those two wins were his only podiums of the series! Very bizarre stat indeed. Seely is certainly a success story in the making as he was actually out of the sport for a year back in the day. Cole's biggest problem, as you can imagine is getting through traffic and dealing with other riders. If he pulls the start and can attack, he's gone but if he's fifth or so he seems a little timid out there. He's a pretty mild-mannered kid so hopefully that fixes itself as he realizes that yes, he belongs up front with the big-name guys. Seely's on a good bike, good team and he just has to keep working on his outdoor skills because indoors, he's got serious talent. Best finish- 1st– LA and Seattle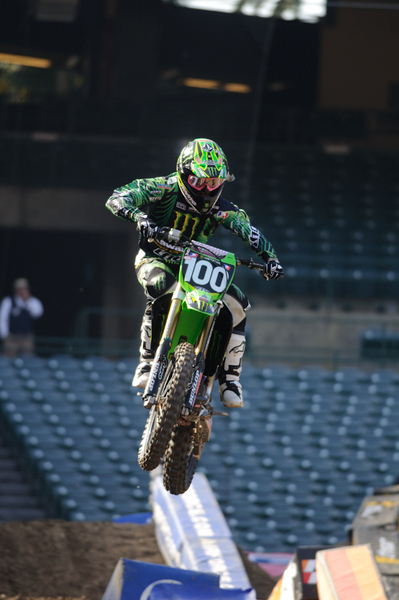 3rd is Josh Hansen and last year we all thought he could maybe do it but this year, he was definitely one of the favorites but then the wheels came off at Anaheim 2 when he crashed in the whoops and hurt his hand. Amazingly enough, he won that night and seemed to be in control of everything. Hansen, one of the most talented guys on the track, definitely didn't make too many friends out there with some of his passes and in the end, it was his rough riding that caught up to him when an ill-advised move in SLC ended his hopes of a title. He can look back at say that an injury cost him a chance but really, it was just immaturity out on the track and more drama off it that hurt him and that's why, despite once again being a favorite for next years title, I don't think Hansen will be brought back by Monster and Pro Circuit. Best finish- 1st Anaheim 1, Phoenix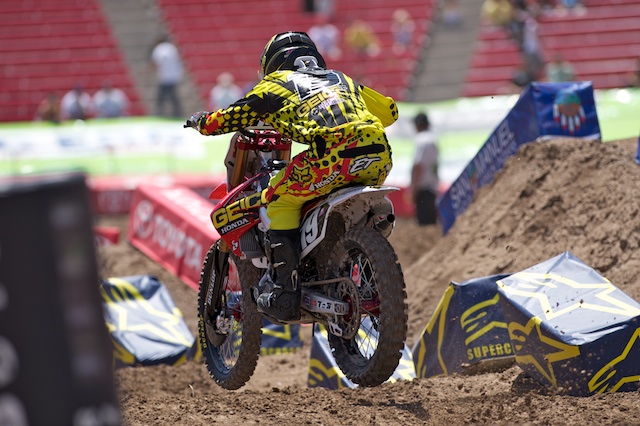 2nd place is bittersweet for Eli Tomac because with about 5 laps remaining in the last main event of the year, he was in championship position. A combination of him panicking a bit and some other riders not giving him an inch lost him the title and he's got to look back at his season opening finish of tenth as the reason why he's the bridesmaid. Tomac got serious as the series went on and was the fastest guy in the second half of the series. He's young, got a great pedigree and will be one of the guys next year no doubt about it but you know, championships just don't automatically come to you and this is one Eli will remember for a long time. Best finish- 1st Salt Lake City and San Diego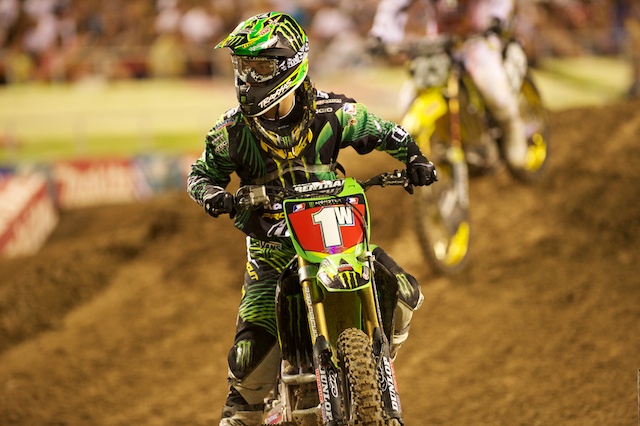 And the winner of the 2011 west 250 title is Broc Tickle! Winning his first professional championship in his first year with the Pro Circuit team must be pretty cool. Tickle came into the season riding great and was right there for a win in the first two races before breaking through in Oakland for his one and only win in the series. Once in the points lead, Tickle seemed to get slower and more conservative but in the end, with some positive thinking books helping out, he held on for the plaque. Tickle is a quiet reserved rider and a direct opposite of his rival Hansen but it was Hansen's off-track games that Broc credited with helping him win the title. Tickle may not have been the fastest guy in his class in a one lap sprint but he's certainly the most consistent and that's why he won this thing. Best finish- 1st Oakland.