The folks at BTOSports.com have helped out this site a bunch and now, this story of a family who's hoping to make it one day.

The folks at BTOSports.com have helped out this site a bunch and now, this story of a family who's hoping to make it one day.
Here to Help Our Riders From the Very Bottom to the Very Top
The people that run BTOSports.com, from the very top to the very bottom live and breathe this sport, and care about you and your products. If there's a better deal or a better product for your needs, our customer service specialists will recommend it. Whatever it takes for you to enjoy this great sport- we'll be there to help.
Recently, company president Vince Arimitsu met an extraordinary family at a race and has pledged to help them out in their struggles to get to the top. Cody Eaton is an 11-year old from Castaic, California who is on his way to motocross stardom (hopefully!) and recently placed 2nd in one of his classes at the 2011 World Mini held in Mesquite, Nevada.
Cody's mom April is the rock of the family as all mothers are. She's the one holding the fort down, making sure the entries get in, the travel plans are made as well as being the coach, psychologist, planner and sometimes… just the mom. It's the fabric of every motocross-loving family out there in the pits. The Eaton family is all-in for Cody and doing what they can to get their word out there.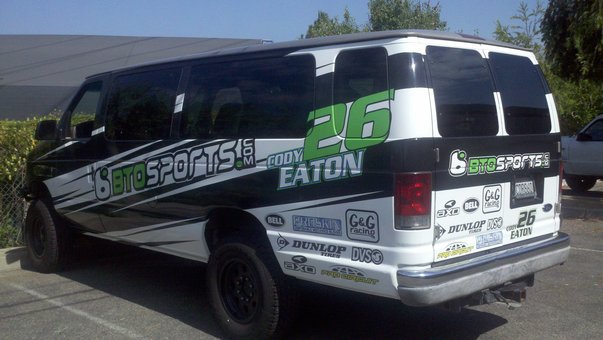 The Eaton mobile! Look for it at a track near you.
"We have sold our house and everything we own to live and travel in our motor home. We are living our life as simple as possible so our son can stay on his dirt bike and race all the nationals" April says. "We do this with very little help from sponsors. We have a few that help for sure, but we're going after this dream no matter what it takes."
To know Cody and the family is to like them- they are what the people that work at BTOSports.com are all about. It's passion and commitment to the sport, and lucky for most of the people there, they get to work with their passion every day.
"You know, I met April at a race and she couldn't have been any nicer. She told me the story of her family and how they're chasing this dream of being a top professional and that really got to me" says Aritmitsu. "This is what happened to me when I started BTOSports.com and I saw the same things in April that I have in me towards the business."
Tom Eaton (husband to April and father to Cody) suffered a heart attack in February of 2011, and although he's doing much better now, it gave April a different look at life- "You never know how much time you have on this earth. We have to live life to the fullest and right now, this is what we all want to do for Cody."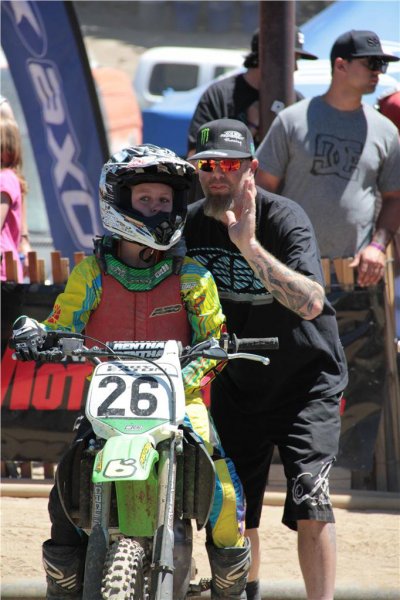 Hopefully with the help of BTOSports.com, Cody and his family will reach the dream.
A Kawasaki rider, Cody is just getting off 65's and onto 85's and getting ready for the big show this August (as in the Loretta Lynn's Amateur National Championships) and BTOSports.com will be there every step of the way.
"I wanted to do something for the family" says Arimitsu, "So we talked to some of our vendors and everyone stepped up to help the family get a little bit extra to help them out. We're here to support the riders who are the future of this sport, and that is what I have seen in the Eaton Family."
"We definitely represent BTOSports.com as they are all about racing and that's what we're all about as well" says April. "Everyone we have met there have been great people and we just want people to know that they do care about us. You know it's funny, we have met so many people who tell us we're living the American dream all being together and traveling around and I have to say- I agree!"
The Eaton Family is just one of many out there working the long hours, driving to the races and we here at BTOSports.com are happy to help along the way. They sell great products at great prices- that's what they do.
Who knows, maybe one day BTOSports.com will be signing up Cody Eaton to ride for them on the BBMX team- you never know, stranger things have happened!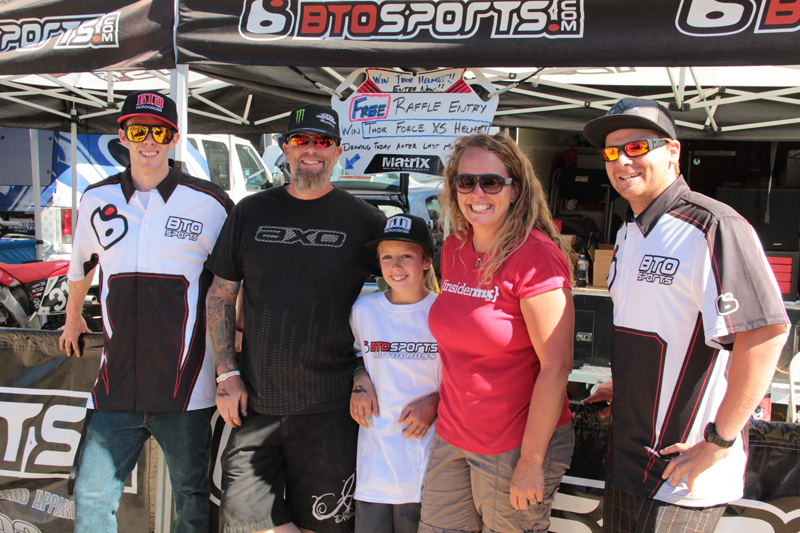 Best of luck to the Eaton family as they chase the dream, BTOSports.com will be right there alongside them!