He couldn't even finish his last column, Moser had to go to the bullpen for this final edition of guys who came up just short Elsinore
He couldn't even finish his last column, Moser had to go to the bullpen for this final edition of guys who came up just short Elsinore
Shortcomings Vol. 12
A Short look at some Shortcomings from Lake Elsinore
Words: Moser
Photos: James Lissimore
(Matthes note: I can't believe Moser got a column done on Wednesday after every race this year. It's an incredible feat and frankly, one I had zero percent faith that he was going to be able to do. I even agreed to his one demand of running a Short photo in the lead photo box figuring it didn't really matter in the end. But happily I was wrong, thanks to Moser for doing it all year and I enjoyed reading every third one)
It's hard to believe the season is already coming to a close, seems like only yesterday we were starting to get to know one another and were getting warmed up. The motocross season is many things, hot, sweaty, long, hard, rough, salty, dirty, and although it's 12 rounds and looks long it feels Short. I've enjoyed writing this Shortcoming article every week even if it directly affects how much sleep. I get on Tuesday nights, my editor is a real slave driver but I haven't missed a deadline yet unlike some of the other articles on this website, cough cough Swizcorner, cough Snake-eyes. After 12 rounds it's undebatable that Shortcomings is a sure thing. Also a follow up from last week's Shortcomings, I did win the bet with Mr. Swizcore so keep your eyes peeled for him to be sporting a new profile picture soon for appx. 29 days. This week I pulled off my best Tom Sawyer impersonation, after picking up @benny_tacp at the airport tonight I told him I still have to write Shortcomings, it's a lot of fun you should do one of the riders, he kind of shrugged and reluctantly agreed. After a bottle of wine and a little bourbon this is what us two jerkies managed to compose together.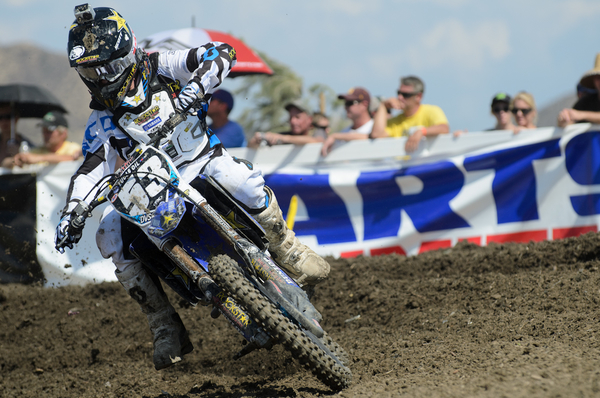 Ryan Sipes- Distilled in Kentucky
#53 Ryan Sipes | Star Valli Yamaha
Ryan Sipes had a rough weekend, or rather a rough year. I never did hear if the team got a 250F practice bike sent down to Kentucky, but Ryan didn't seem to mind riding his 250 two stroke, I mean they're basically the same bike errrr they have the same displacement. If you weren't a Sipes fan how could you not be after hearing that story. Ryan didn't seem to mind one bit to step down and ride the smaller bike at the request of the team, it makes you wonder if there is anything he wouldn't do or ride. He just comes across as a genuinely nice and hard working person. This season was a bit of a setback for Ryan after he challenged for the title last year, with this being his second season on the Star Valli Yamaha team I was expecting more honestly but crashes and injuries held him back. There is no doubt Ryan has the speed to contend for wins in the MX2, SX2 class but I'd really like to see what he could do with a full season in the MX1, SX1 class. Can't fault him for staying on the smaller bikes where he can make a decent living instead of riding for free to get on the big bike.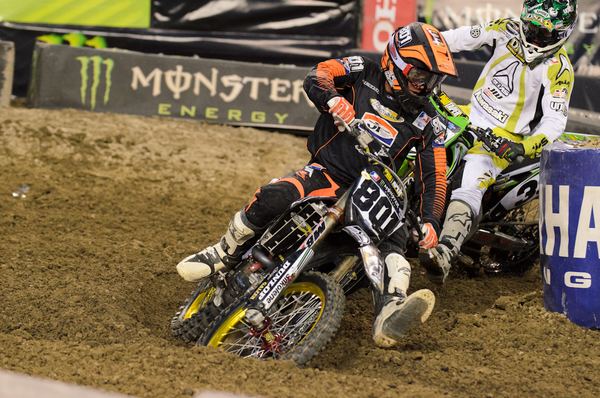 Lissimore didn't get a shot of Jeff at Elsinore but trust us, he was there.
#801 Jeff Alessi | Motoconcepts
Did you know Jeff was racing at Lake Elsinore? Either did I and here is @benny_tacp conspiracy theory on his return to the nationals because I'm going to bed. Moser, out.
As we all saw Jeff Alessi had his 2012 Outdoor National debut during the last round of the series at Lake Elsinore. I was positive Tony had called him off the bench for specific reasons. One would be to ensure an overall win for the 800. Second would be to get Mike on the American Des Nations Team. Why else would Jeff enter the last race of the year? Even if Jeff was 50% successful, it would be an all around win for the Alessi Camp.
While I was watching the broadcast, I was just waiting to see Jeff pulled over on the side of the track right before the those uphill rollers, waiting. Once Dungy started catching up to Mike, Jeff would get the signal from the team, and get all "Equalizer" on Dungy like he did back in 2011 with Josh Grant. Line up next to him, then totally force him into the tuff blocks.
Check it out – / http://youtu.be/wEQMlFE8JSw
If you don't remember it's well documented in this video around the 1:25 mark.
With Mike coming on strong towards the end of the year, nothing would have capped off Mike's season of five second places like an overall moto win. I honestly thought I was going to see it at Washougal (on my DVR of course, because if you remember from Washougal2012 Moservations piece, The Glenlivit managed to erase most of race day) but as we know Dungy was able to take the 2-1 for the over all there too. If you're going to risk Jeff's glass feet, it better be for a for a super important task right?
The next biggest thing I could think of was MXdN. Who off the top of your head has spent four plus years on a factory KTM, worked with De Coster, and is riding super fast right now? Even with the new KTM bike, I would think it would be easiest for Mike Alessi to dust off the Motoconcepts dust, and show that orange shine. If Jeff's Lake Elsinore mission was successful, Alessi Racing would have made their first appearance on the world stage. Why not throw a Jeff sacrifice for something like that?
Armed with a lot of my own conspiracy theories, and skeptical of Jeff entering the last round of the series out of nowhere, I still had nothing. We didn't see Mike get an overall, Dungy is still in once piece, and Jeff ended up a victim of Shortcomings, so what do I have…more SPECULATION.
With the Four Stroke Nationals for 2013 being announced earlier this year, and the Alessi's lacking a title since the amateur days. I believe Jeff is getting his confidence up and honing his gate jumping, I mean holeshot abilities, for the first Alessi championship in many years. Good luck next season Jeff.
BENNY OUT!
Thanks for reading this Short recognition of the guys that had Shortcoming this season Moser