GNCC or Moto, he can win either.
GNCC or Moto, he can win either.
With a dad that's revered in off-road circles and some serious speed on a moto track, Aaron Plessinger is just another fast kid that's looking to break out real soon. The unique thing about Aaron is that he can either moto or off-road race. His win in the XC2 class this past weekend was a surprise as he took it to the regulars. It's nice to see that Aaron has a couple of choices for his motorcycling career. We caught up to the kid to get the scoop on his GNCC race and his plans for the future.
Me: Talk about the GNCC, you won.
Aaron Plessinger: It was awesome, I mean, I didn't even know I was in the top 3, I went in to with no expectations, just to have fun. I went there, I was cruising and paced myself for three hours. The last three minutes I charged hard and tried to make it happen. And it was cool, I ended up winning.
The dead engine starts are tough, how were you on the start up there?
Well I got a really bad start I was 8th or 9th going into the woods and then I guess I passed a bunch in the woods and was in 4th about 10 sec down after a couple of laps. I was so mad I couldn't catch them. They had to pit or something and I came in behind them and all 4 of us, me Grant Baylor, Jason Thomas, Andrew Delong all together there and every lap after that.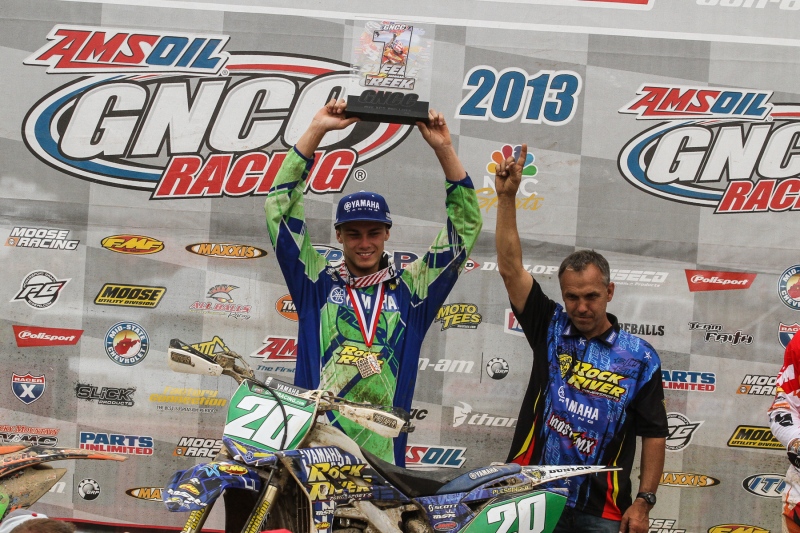 The win in North Carolina in the XC2 class was the first for Plessinger. Photo courtesy of Scott Motorsports
Did you make up time in the pit or on the track?
I'd say mostly in the woods. On the track but in the field I would catch them a little bit and I'd go into the woods and be right on them.
Are you going do more of these things? Whats your plan?
I'm going do one this weekend and then after that I gotta come back down to Matt Walkers and stay here till Loretta's and get ready for that.
Your Texas amateur races went pretty well for you.
Yeah that was awesome, I won almost every one of my heats but couple of the mains didn't go as planned but it was all right. I ended up with mostly top 3 finishes. I felt like I rode well and I was happy.
You stay at Walker's most of the time, so I have to ask- how is the old Stalker?
Haha, he's awesome I like him. I can relate to him more than I can to other people. He helps me a lot
Zach Osbourne did the first 2 GNCC's and got on the podium and at Racer X our own Jason Thomas wrote that he thought GNCC might hurt you for mx because it takes away the sprinting mentality, what do you think about that?
I don't know about that because I been doing it my whole life and I just think I've gotten used to it. This year I think I've gotten a lot faster this year. I think it helps me to be honest but each situation is different.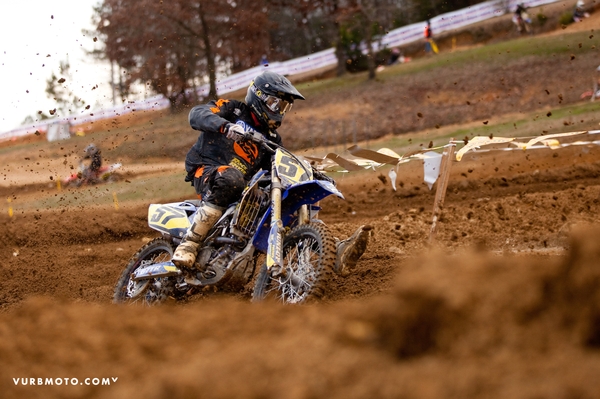 Rock River Yamaha, MSR and Scott are big sponsors of Aaron's program. Photo courtesy of Vurb Moto
Do you ride your same bike for moto and GNCC and what do you do to it, set-up wise, that is different?
I just run a stock bike with an FMF on it-a full system-we have to run way softer suspension because you're going so much slower.
So the MX career is what you're shooting for, that's what you want to be, right? But if that doesn't work out, looks like you have a future in GNCC.
Yes, moto is my main focus right now but I like the off-road stuff.
What about your dad, hes a past chamaion and legend in off road. Is it tougher or easier with that? How is he with you as far as helping you out?
He's awesome, he's helped me to where I am now. He's trained me for a lot of years and took time and just helped me along the way. I think he's awesome having a dad that's a champion is pretty cool.
So no extra pressure for you?
Kind of a little bit I guess. I have to keep the name up there.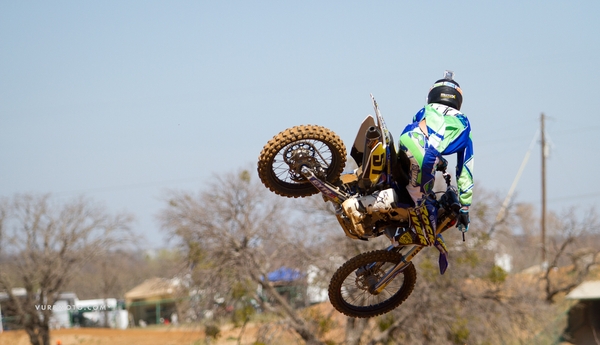 Aaron did well at the two Texas amateur nationals and is now gearing up for Loretta's. Photo courtesy of Vurb Moto
What classes are you at Loretta's?
450B stock and 250B mod.
Why the mod and stock?
I really like riding my 450 a lot and I don't really like the stock 250 because it doesn't pull me as well.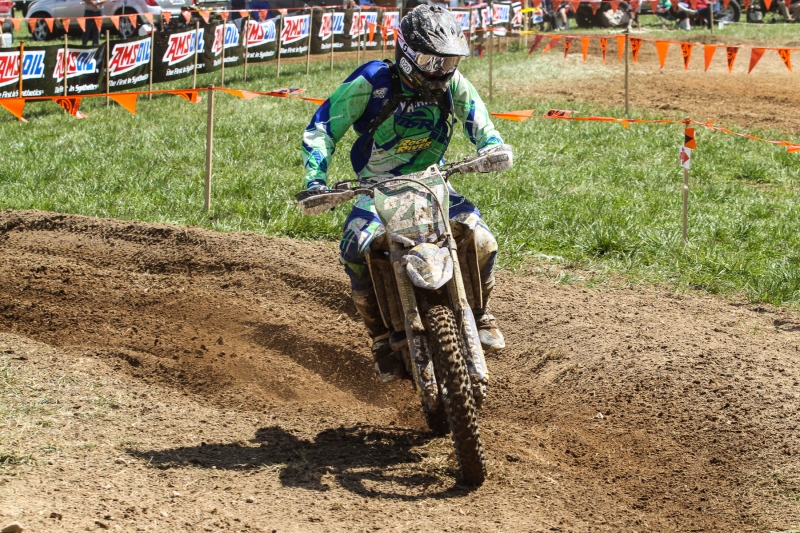 Aaron's been racing both moto and GNCC for his whole life but for now, he's focusing on moto. Photo courtesy of Scott Motorsports
What are the goals for Loretta's?
I really hope I win but if that's not the case I would like to get all top 3's. I really want to win and that's what I'm going there for.
When will you turn pro?
I'll do amateur stuff this year in the B class and then turn A for next year. If everything goes right, I'll go pro after next year's Loretta Lynn's national.
Who would you like to thank?
My whole family, MSR, Renegade Fuels, Yamaha Motor Corporation, Donnie Luce, Mike Duclose and everybody at Rock River, Scott Goggles, Pro Taper, Jett Boots, Matrix Concepts, DP Brakes, Factory Connection, Dunlop Tires, GYTR, Bell Helmets, Christina Denney, FMF, everyone at Roost MX Graphics, and everyone else I forgot thank you all so much!