We run them down in brutal honesty.
We run them down in brutal honesty.
Photos By: Simon Cudby
Some stats gathered by Aaron Hansel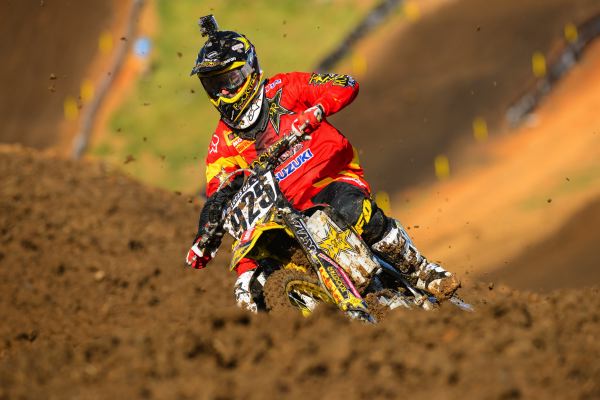 20th- Clement DeSalle
FIRST HALF POINTS-58 SECOND HALF POINTS-0
KEY STAT- 6 (Overall finishes for Desalle at both of his races this year)
Matthes: Getting inside the top twenty with only four motos ridden in is the Belgian invader Clement Desalle. The Rockstar Suzuki rider took a little holiday in the USA and raced the second and third rounds which were his third and fourth nationals of his career. And although he didn't do as well as he did in those other times, Desalle still showed he was a world class talent with 5-7-5-9 moto finishes. In Europe Desalle's slipped a little bit from a few years ago when he was challenging Cairoli for wins in the GP's but he's still one of the best over there. One thing that I was impressed with in both Desalle and the other Euro Kevin Strjibos (who finished 23rd in the points) races were the fact they appeared to be in better shape than many of the American riders and I'm not sure if that was because they were already into the heart of their series while the USA guys were still building but both riders charged the whole race and made passes late. Anyways, it's always cool to get some wild cards at the races but I think I can speak for all of us that it's the #222 that we want to see over here next.
JT's Take: Desalle is no stranger to the USA and has done well each time he has crossed the pond. While he may not be quite as good as he was a few short years ago, he still showed that he is very capable of running well inside the top 5 against our best. Making the jump full time will probably never happen as the US puts so much importance on supercross but it's still a great addition when the elite GP riders come try their hand on American soil.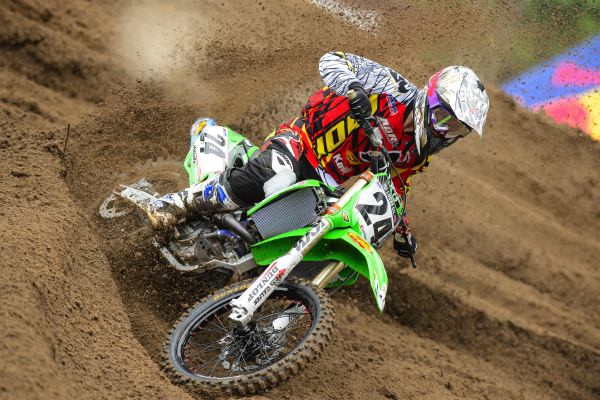 19th- Brett Metcalfe
FIRST HALF POINTS-31 SECOND HALF POINTS-50
KEY STAT- 6 (As in six motos raced, six motos inside the top ten for Brett)
Matthes: Metty achieved this standing with only six motos completed and all of them were in the top ten. Metcalfe was fifth in the series in 2012 when he got injured (pretty seriously at that) and I suppose there was some question as to where he was in recovery. The fact that Metcalfe basically dominated Canada's MX1 class this year and scored 4th overall at Southwick showed he is right where he once was. I'm not going to get all crazy and say he's better than he was but he's also not worse than he was. New for Metcalfe was the jump to Kawasaki and you'd have to think that if he was in the USA full-time his bike would also be a bit better as to me he looked (at Unadilla anyways) to have a bit of a handful underneath him. Unfotunately I doubt he's going to get anything equal to his level in terms of a ride, in the USA so I'd look for him to do the same program next year.
JT's Take: Brett Metcalfe was left without the level of American support he was searching for coming into 2013, sending him north to Canada. Winning the Canadian title was surely a nice payday and he showed that he was a force to be reckoned with at his appearances here in the USA as well. Southwick was the bright spot of course, with a 4th place overall finish. A "working man's racer", Metty always grinds out good finishes year in and year out without much fanfare. Hopefully he can find a home in 2014 back where he belongs.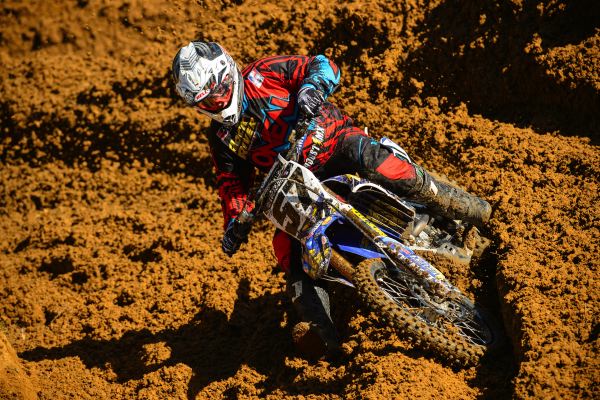 18th- Ben Lamay
FIRST HALF POINTS-18 SECOND HALF POINTS-65
KEY STAT- +47 (Lamay's points jump from first half to second half was big although he did miss the first four motos of the year with injury)
Matthes: Last season the Rock River Yamaha finished 15th in the points last year and at the end of the nationals he had some nice rides. This year was rougher for him as he missed the first four races of the year, struggled in the ones he did race and then didn't qualify for Southwick. That's the bad. The good is that he picked it up in the second half of the season and started putting two motos together. That's one of the things that really separate the great guys from the good guys. Which is the ability to put it inside the top 20 in each moto and get something for their efforts. The consistency to pull two good starts, the fitness to stay strong throughout the day and of course the speed that the great ones have is noticeable over 24 motos. In the second half of the year Ben scored points in 11 out of 12 motos and that is something he can build on going forward.
JT's Take: The pride of Alaska had an up and down 2013. Injuries slowed his progress during much of the summer but just like 2012, he started improving towards the end of the year. If Ben could figure out his starts and gain some confidence, he could be inside the top 15 regularly.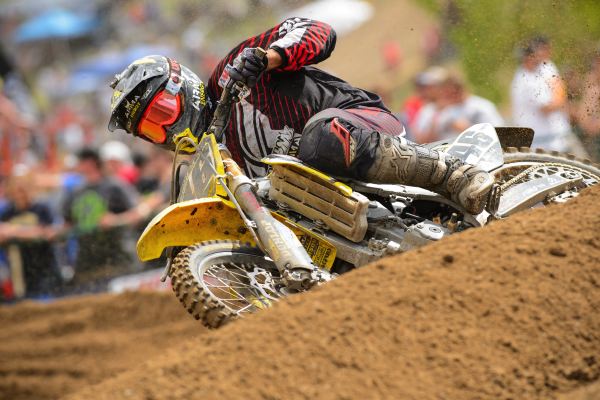 17th- Weston Peick
FIRST HALF POINTS-36 SECOND HALF POINTS-66
KEY STAT-10th (Peick's average finish in the nine motos he finished in 2013)
Matthes: The Nihilist didn't care enough about the outdoors to even do most of them. That's the ultimate move for a Nihilist if you ask me. Actually a lack of finances held Weston back from doing the full series so this placing was with only doing ten out of the twenty-four motos. And in the motos he did race he was his typical self which is slow starting, in shape and fast. His Miller ride was amazing no doubt about it as he went 5-5 at that race. I think he's going to have trouble getting a ride for all the reasons we've talked about all season but I wonder if that's almost for the best for Weston. Although I have no doubt it's not the best for his pocket book the fact that he's on a Suzuki that he likes, using suspension and motor companies that he likes and has that chip on his shoulder he uses out on the track are all beneficial for him in my opinion. Perhaps he'd be best really using his popularity with fans, his results and try to build his own program to ensure his results are the same going forward.
JT's Take: Weston continues to prove the naysayers wrong week in and week out. In 2012, he was also scoring top tens but most were pointing towards a weaker field as to the reason. With an undoubtedly deep field in 2013, he was even better. Controversy has abounded as to why Peick isn't on a well funded satellite team but surely he is on the radar with his 4th place finish in Utah. With a steep learning curve both inside and out, look for this privateer warrior to keep turning heads.
16th- Ryan Sipes
FIRST HALF POINTS-95 SECOND HALF POINTS-43
KEY STAT- 1 (Number of holeshots for Sipes this year)
Matthes: The last time we saw Sipes in the 450MX class he finished 8th overall and didn't score any points in three motos which is remarkable consistent for the remarkably inconsistent Sipes. I always thought he was a good 450 guy so I was thinking this move up to fill in for the injured Davi Millsaps was going to work out but it really didn't. Early on it looked good as Sipes went 6-6 at High Point and was 8th in the standings after that race. From there it turned terrible as he DNF'd 7 out of the last 13 motos he raced due to crashes and other misfortunes. And Ryan is out at the Rockstar team for next year so I'm not sure what he's going to do but he has told me he wants to move up to 450's full-time. He's a good guy and talented but he can't seem to stay away from the crashes. And at this point, I don't know if he can ever change that.
JT's Take: Sipes started the 2013 outdoor season red hot. Running inside the top ten every moto and dangerously close to a top 5 in Mt. Morris, things were looking up for the Rockstar 450 replacement for Davi Millsaps. Unfortunately, someone forgot to tighten the lug nuts and in the 2nd half of the season the wheels completely came off the #35. One of the most talented riders on the gate, his untimely crashes have always hindered any chance of contending for 250 titles. Moving to the 450 was all in all the right move and where his heart is but unless he can stay healthier and cut down on the mishaps, he might find it hard to get the ride he seeks.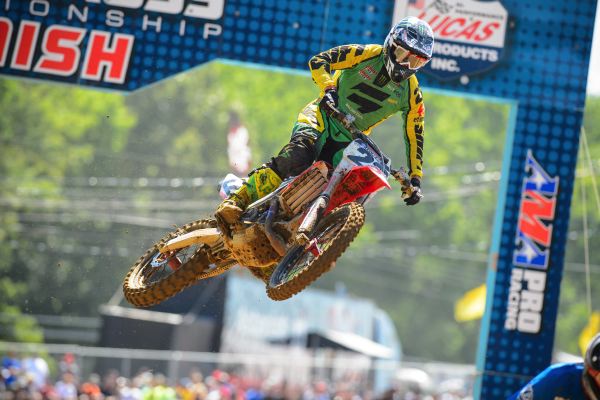 15th- Chad Reed
FIRST HALF POINTS-74 SECOND HALF POINTS-83
KEY STAT- 7 (Number of top ten finishes for Reed in 22 motos raced. Yes, we're serious)
Matthes: Yup, this was bad. Really bad. The kangeroo went off the rails folks. I suppose the good news is that Reed was consistently bad with his first half and second half point totals not changing much. So there's that I suppose. Supercross didn't go well for the 22 but it was thought that he'd be better for the motocross season. Negative on that, he was worse with his best moto being a seventh (three times he ended up there) and in the words of Jason Thomas he "seemed to be riding with a flat tire every single moto". Bothered by a physical issue that he wouldn't elaborate on (fair game on his part) and a bike that he didn't like, Reed pulled off in the first moto at Miller and then never came back for the last three motos of the year. The good news is that you won't see Reed this bad in 2014 because he'll quit before he does this again. Forced to ride the nationals to fulfill sponsor commitments, it was ugly at times. Look for Reed to be on a Kawasaki or KTM next year on his own team and it's got to get better because as I said, it can't get any worse than this year.
JT's Take: This one is a toughy for me. One of my best friends, 22 had the worst year of his incredibly successful career. While 2010 was also very bad, injuries played a big part and he still won the opening outdoor race of the year at Hangtown. This year, there were no bright moments really to speak of once we went outside. Rumors of sickness and unhappiness with the new model bike mounted and the summer just seemed to spiral out of control. As he rode off the track at the penultimate round in Utah, many wondered if that was the last we would see of the Australian. As for me, I have seen this situation before and I know better than to count him out. He is one of the most stubborn, proud individuals I have ever come across and I have a strong inclination that there will be a very busy off season down in Dade City. I am 100% biased but here's to hoping one of the best riders to ever swing a leg over his motorcycle can come out swinging next January. Keep an eye out for me, also, I will be the one leading the cheers.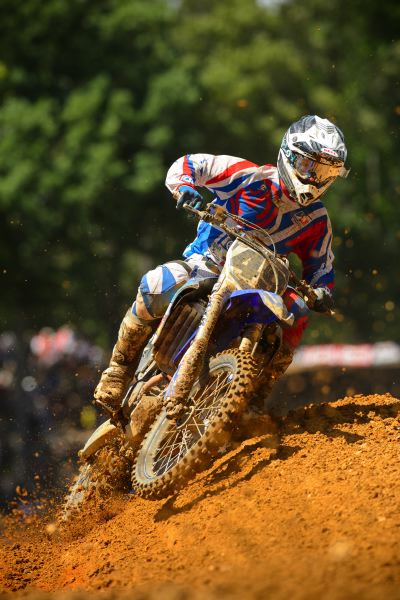 14th- Phil Nicoletti
FIRST HALF POINTS-105 SECOND HALF POINTS-85
KEY STAT- 8 (Number of motos in the top ten out of 24 for Filthy Phil)
Matthes: Although he had a so-so second half of the year, N-Fab Yamaha's Phil Nicoletti shined in his first full year in the 450 class. Nicoletti is a working man's racer in that there's not a lot of flash but there's a lot of heart (and speed, let's not forget about the speed part) in there. Nicoletti's goal going into the season was to score points in every single moto but he came up short in that one with crashes and bike problems. When you scan down the list of riders of who finished where in the class Nicoletti's probably the first guy who doesn't draw a salary (that will change next year on whatever team he is on) and he's also the only guy wearing Moose Gear. On the bigger 450 Nicoletti didn't crash as much (although he didn't get rid of that habit totally) and like most racers he couldn't move through the pack that well without a good start but again, unless you were named Ryan, that's not that bad of a thing. Phil's a hard worker and there's no reason to not think he'll be better next year.
JT's Take: One of the biggest surprises of 2013 was Phil Nicoletti. While the 2nd half of the series was a bit quiet, he came out firing in the first half. Top tens were all but becoming normal for the New Yorker. Showing flashes of brilliance in year's past, he was finally on a reliable team and bike this year and his results reflected it. Building off the education and experience he gained in his first full time 450 season, next year has the chance to really be something special.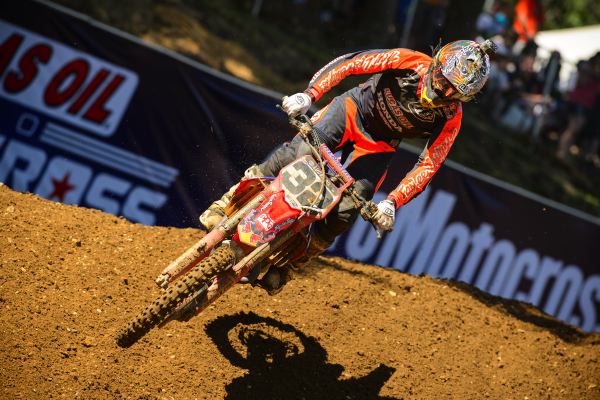 13th- Mookie Stewart
FIRST HALF POINTS-100 SECOND HALF POINTS-97
KEY STAT- 3rd (Placing by Stewart in the second moto at Budds, his first ever professional podium indoors or out)
Matthes: This was a great result for Malcolm as he just got the ride right before outdoors with the TLD Honda guys. Mookie's never been consistent race by race guy but this summer, he wasn't too bad. Just 3 motos out of 24 with no points (last season he has 7 motos with no points in the 250MX class) and with some great rides here and there, Malcolm's endurance seemed pretty good as well. He's way, way too big for a 250F so this should be where he stays next year as he's proven he can make it in the big class. Not as flashy as James, he still showed some skill and enough speed to think that he could be better next year with more prep time.
JT's Take: Mookie moved up to the 450 class for the summer and rewarded TLD Honda for the opportunity. Landing on the podium at Budds Creek, he surpassed everyone's expectations and showed he has serious promise in his future. It's unfortunate that he can't find a full time gig on the 450 as I feel that's his best fit.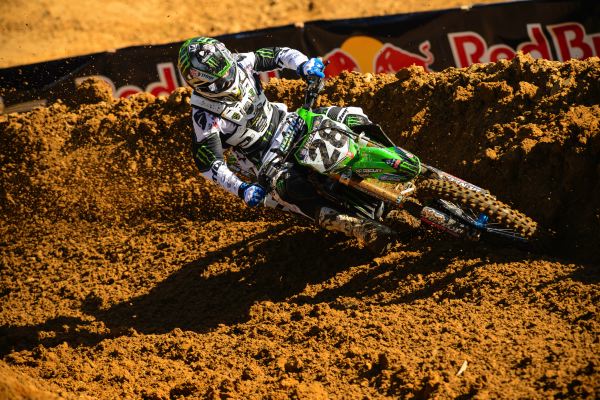 12th- Tyla Rattray
FIRST HALF POINTS-119 SECOND HALF POINTS-79
KEY STAT-41 (Number of riders that Rattray passed at Southwick in both motos as he fell in the first turn twice)
Matthes: Rattray's season was hot and cold and much more was expected of the friendly South African when the outdoors began. Rattray could just never get it going outdoors except for High Point when he went 4-4 and the last four motos he showed speed but mechanicals and twisting an ankle hurt him. After that 3rd overall at High Point Rattray was seventh in the points and that was with one no-points moto also. After that race Tyla spoke of detuning his 450, getting some better suspension settings and bigger things lay ahead for him. But it was actually the opposite as he missed a race with injury, crashed out of others and his -40 points differential from the first half to the second half was one of the biggest ones in the class. He showed speed at the last two races but he didn't have much to show for it. And that's a wrap for Rattray and his American chapter of his career as he heads back to Europe to ride for Husky. I'll miss dealing with him as he was always classy and always very friendly no matter how he was doing and I'll also always remember him going very fast at Southwick.
JT's Take: Rattray was never the same rider after his crash in Oakland 2012. While it's true he did flash here and there, he was never the week in-week out contender he was before his injury. The confusing thing for me was how far he could vary in his speed and results this year. At Mt. Morris, he was a solid 4-4 and looked as if he belonged there. Flash forward to many other races and he was struggling to stay inside the top 15-20. Very strange variations and I don't really have the answers for it. I wish him luck in Europe next year as he always seemed like a class act to me.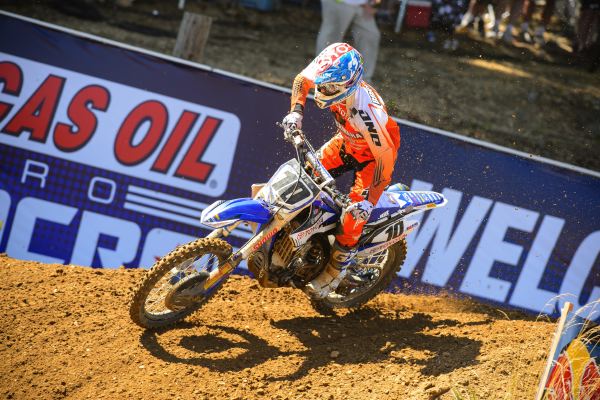 11th- Justin Brayton
FIRST HALF POINTS-79 SECOND HALF POINTS-122
KEY STAT- 1 (Number of holeshots this year for Brayton)
Matthes: At times JB10 had a very good season (five out of six motos midseason with 8th or better finishes) and at times he wasn't where he should be (25 points in the first seven motos of the season which equals out to be 16th place finish) so in the end, it was consistently inconsistent for Brayton. He doesn't like Hangtown and it shows every year. Maybe that's what it is, once he starts off poopy he can't bring it back in and get some confidence going, I'm not sure. Tracks that he likes he does well on and tracks he doesn't, well… Brayton's a better indoor than outdoor guy but there's no reason why a guy like Andrew Short should be 61 points better than him when the series wraps up. He can be inside that 6th to 10th place mix every race and we know this because, well, he's shown us he can be here and there.
JT's Take: Much like Tyla Rattray, Brayton was all over the map this year. Some weekends he would be battling to simply score a point while others he would be giving the top 5 guys all they wanted and more. Starts seemed incredibly important for JB10 as he didn't seem to be able to come through the pack like some others could. This off season will be filled with testing the new Yamaha and I am sure he is excited for the new possibilities that can bring.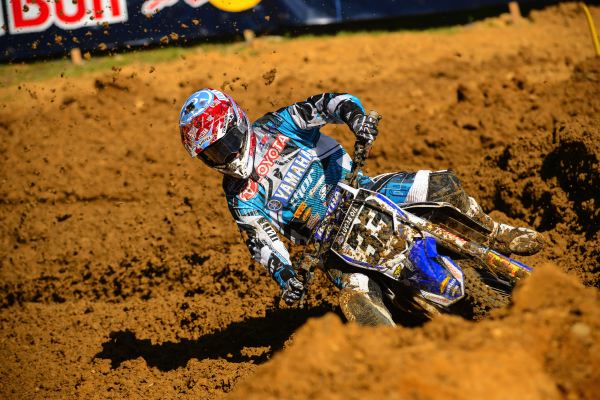 10th- Josh Grant
FIRST HALF POINTS-95 SECOND HALF POINTS-133
KEY STAT- 2 (As in two fastest qualifier awards and two podiums for Grant this year)
Matthes: Brayton's teammate Grant beats him by one spot in the points and only 27 points but doesn't it feel like Josh had a much better year than Brayton? I suppose it's Grant's two podium finishes, twice being the fastest qualifier award as well as leading some laps that would make one think that way. The flash and dash always gets more attention than the slow and steady ("slow" being a relative term of course) and Grant showed some of that this year. Don't look now but Grant's now put in two consecutive outdoor motocross seasons without getting hurt. For years now we've seen Josh on the sidelines with injuries and then some flash before the next injury inevitably comes. Yeah he missed a race this year but that was a family emergency so he's excused. I said it last year when he was on JWR Kawasaki, this is all about rebuilding himself and slowly getting back to where he once was expected to be. But then he went and got hurt and missed a bunch of supercrosses again. For those of you that wonder why Grant keeps getting rides every year, perhaps you can look at the multiple podium finishes this year and two fastest qualifiers he earned and realize that only two other riders (Ryan Villopoto and James Stewart) were able to do that. There's your answer bro.
JT's Take: Josh Grant did what Josh Grant does. He goes very, very fast and then misses a few races, DNF's a few and ends up with a mediocre overall season result. If he could ever figure out the recipe to consistency, he would be a threat to every race he entered. I have heard him linked to many different programs for 2014 so it will be interesting to see where the #33 ends up next year. His asking price is a bit high from what I am told so that may or may not tell the story when all is said and done.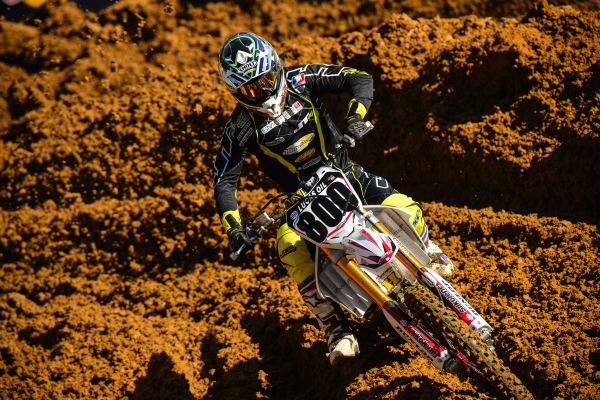 9th- Mike Alessi
FIRST HALF POINTS-158 SECOND HALF POINTS-71 (with 29 earned at Washougal taken off)
KEY STAT- 0 (Number of laps led for Alessi this year. Last year he led 74)
Matthes: The 800 was a runner-up last year and this year he was seven places worse but that doesn't mean he was that terrible. The field was deeper bro! Mike's starts went bye-bye this year (much to his displeasure as last year it was just a high five for the holeshot leader and this year it was 25K prize-doh!) and with it, his results as well. When he started up front (like Budds Creek) he could run up front but its no surprise that he couldn't come through the pack. He just doesn't have that much experience in that sort of stuff. Of course Mike's standings were hurt by the Laser-Gate penalty at Washougal where he was docked his points for the day (29 points) but even without those points taken away Mike still had a very poor -58 points gap from the first half to the second half. It was the worst in the class and spoke to his late season fade to ninth. He wasn't as good as last year but he also wasn't that bad, for Mike it all boiled down to his starts and they just weren't there this year for whatever reason.
JT's Take: 2012 was much kinder to the 800 as he was on the podium all summer and ended the series in 2nd place. 2013 saw a much deeper field and his results suffered as well. Never really finding the speed he showed last year, nor his patented holeshots, he seemed to be searching for answers as the summer wore on. Of course there was the Laser-gate incident which clouded the landscape for Mike and his team but his struggles were apparent long before Washougal.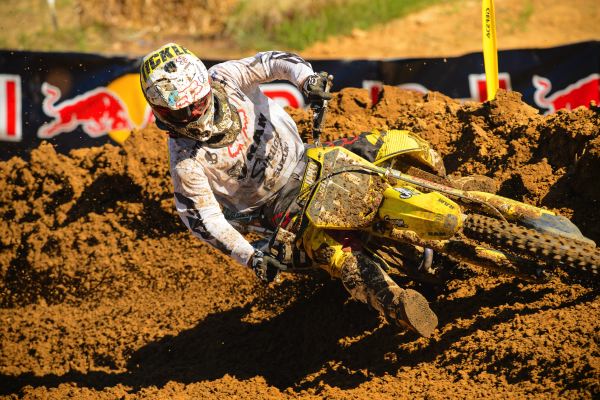 8th- Broc Tickle
FIRST HALF POINTS-115 SECOND HALF POINTS-121
KEY STAT- I got nothing. You?
Matthes: The new RCH rider took a step backwards this year but like Alessi, it was more due to the depth of the class than any sort of drop-off in speed. I thought Tickle was the same guy this year, I don't think he gained any speed on the works Suzuki and on the new team but I also don't think he lost any either. He was remarkably consistent with 8 eleventh places out of 23 motos finished and the one moto he didn't finish was due to a bike problem and not any fault of his. Just week in and week out he was there and once in a while he would do something to catch your eye but most weeks it went like this- poor start, work his way up to 8th -12th and repeat. In other words, he was the exact opposite of someone like Grant. His best race was a 8-8 at Unadilla (surprise, he was consistent!) and his worse race was Miller where his bike broke. It was hard to notice him most weekends and anyone who thought he didn't do well was just looking at it like he was RCH's number one guy and he was on works equipment. Wait, that was exactly what he was. I think I just talked myself out of Tickle's season being any good. I do think lost in Tickle's season last year was just how good his Pro Circuit Kawasaki of last year was. We forget that bike had everything a factory bike has (transmission, magnesium) and was lighter than the actual factory bikes (thanks to air forks) so the "He's on a WORKS BIKE MAN" crowd of nay-sayers need to remember that.
JT's Take: Expectations were high for the RCH ace as he was on factory equipment and with a big price tag, Ricky Carmichael and Carey Hart were hoping to see their team on the podium this summer. Unfortunately, things just haven't gone to plan and Tickle has struggled to keep his RMZ-450 inside the top ten at times. With another year on his contract, surely there will be a lot of emphasis on finding the missing speed he needs to challenge that elite group at the front. RC doesn't have much patience for mediocrity so I have a feeling it won't be a comfy off season over in Goat land.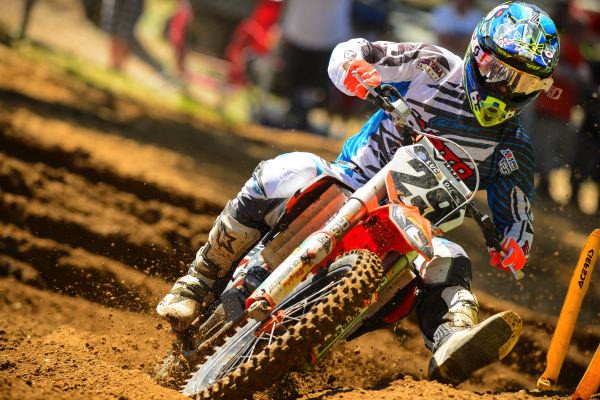 7th- Andrew Short
FIRST HALF POINTS-110 SECOND HALF POINTS-152
KEY STAT- 2nd (Short's best placing in a moto this year and one of two times he was top five)
Matthes: Yes, you can't do any sort of season review without having Tickle and Short right next to each other. Like Tickle, Andrew only had one moto where he didn't score any points and like Tickle, it was a mechanical and nothing he did. Scoring points in every moto in the 450 class proved once again to be tough as just two guys did it. Shorty's year didn't start off that well as he wasn't that pumped on his bike or the tires but both things got better as the season went on. He was a lap away from winning a moto at Southwick as well so that's good. Andrew's finished in the top three in points many times in outdoors but those days are over for him. At this point he's a solid veteran who can surprise here and there but he'll always put in maximum effort and has a core group of fans (not including the creepy guy from Spokane) at the track. I think Short will also be better next year with more time on the KTM and a base to go off of for Hangtown 2014. He's probably a bit too picky for his own good and he struggles with balancing training with relaxing but he's too old to change. I do think he's one of those riders that when he asks you how you're doing, I think he really means it, which is nice. There's not a lot of that in the pits.
JT's Take: Andrew made the switch to BTO/KTM during the supercross season and seemed to start to gel towards the end of that series. One thing he had going for him was his starts, as he was near the front each and every moto. He nearly won the first moto at Southwick which was a huge plus as he hasn't been in a position like that for a while. He seemed to struggle with fitness at times and could have been much further up the results page if that issue gets solved. I was a bit puzzled as I know he is one of the hardest workers out there but something was amiss in the recipe. In any case, he seems like a good fit with his new team and with a solid off season to test, he could be back in that top 5 on any given weekend.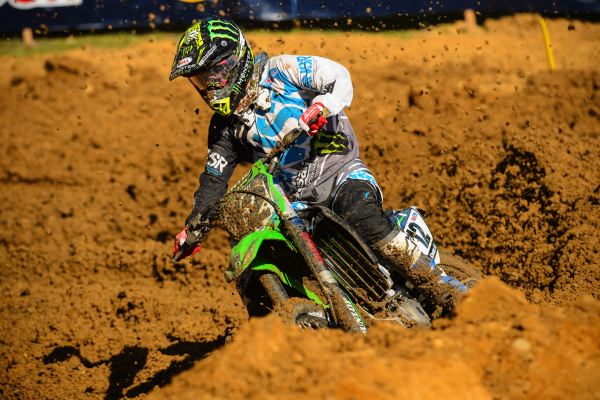 6th- Jake Weimer
FIRST HALF POINTS-109 SECOND HALF POINTS-166
KEY STAT- +57 (Difference in first and second half points for Weimer, the highest in the class)
Matthes: Weimer's season started off terrible but he got better and better as it went on. In fact, his +57 point differential from first half to second half was the best in the series. For whatever reason Jake likes Unadilla and for the second time in three seasons that race was the kickstart to better finishes for him. Holding off Ryan Dungey for third in the second moto had to have been a good confidence booster for him and he showed new speed and determination from then on. At the start of the year he wasn't able to come through the pack but later on he did just that a few times. On the same bike, team and program as Villopoto one would think Weimer's season would be better but I think it's more of a case of proving how good RV is than proving how bad Jake is. Weimer's a perfect second rider in this day and age where he doesn't make that much money, he's a top ten guy, he's low-drama and he stays healthy. 2014 is the last year of his Kawasaki deal so it will be interesting to see what Kawasaki does with him.
JT's Take: Weimer really turned it on in the second half of the series. I was really bummed for Jake early on in the championship as he was really struggling to get any decent result whatsoever but somehow he found his groove and was consistently riding in the top 5 and even got on the podium in a moto at Unadilla. I'm not quite sure what the missing ingredient was but it was nice to see one of the nicest guys in the pits have some success.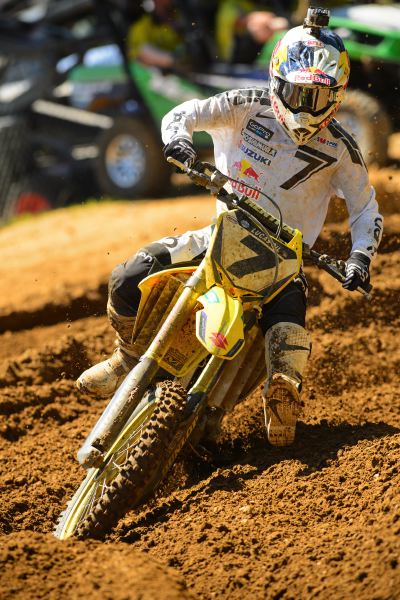 5th- James Stewart
FIRST HALF POINTS-140 SECOND HALF POINTS-149
KEY STAT- 40 (Number of laps led by James Stewart, third most in the class)
Matthes: Nope, even though he won a race this year it wasn't a good year for Stewart. He came out at Hangtown and sure he was a distant 3-3 in each moto but you had a sense he was closer to the top two guys than anyone else and hey, it's James Stewart- THE MAN ONCE WENT 24-0! Soon though he drifted further back into the clutches of Canard, Barcia and the rest of the class. Any hope of catching and passing Dungey or Villopoto was gone. He got better as the season went on (before missing the last four motos with injury) but his 16-DNF-11-12 midseason stretch was bizarre. He was still fast (2 fastest qualifier awards) and he got starts (won the holeshot award with 5 holies) and led laps (40, third most in the class behind, well, you know) but like supercross, he just wasn't the James Stewart we've seen before. Last season he beat Dungey four straight motos and this year, he had no chance of that unless Dungey crashed. So did James get worse or did Dungey get better? I think it was a little bit of both to be honest. It speaks to Stewart's talent that he had a bad year and still won one race.
JT's Take: Bubba was a much different rider than we normally see this summer. Consistent and in control are usually not the first adjectives used to describe one of the most dynamic riders to ever climb on a motorcycle. He wasn't exactly the fastest James we have ever seen but he did land numerous podiums and won an overall at Millville. In a season where he vowed to finish every race, he came damn close. I am not sure if this James is better than the Win-or-Crash James, but it was nice to see him switch up his game and stay healthy.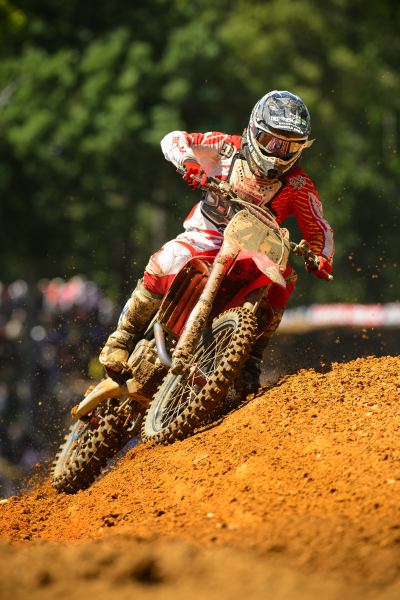 4th-Trey Canard
FIRST HALF POINTS-169 SECOND HALF POINTS-163
KEY STAT-12 (Out of 12 nationals that Canard finished. The first completed season for him since 2010)
Matthes: The Ice Trey had a nice season. When he completed both motos at the first national of the year that meant he had now doubled his career motos in the 450MX class. Unbelievably (and this fact was sometimes lost) Canard had less experience in the 450MX class than Justin Barcia who was technically a rookie in that class. A fourth place was a good finish for Trey and although he finished 80-some points back of Barcia, the competition between them was closer. Many times Canard was the better racer and truthfully there isn't much to choose from between these guys. Yeah both of them are quite a bit off the Ryan's but soon they won't be. For Trey he just has to stay within himself and not let his desire overpower his throttle hand. He's in shape, he's fast and I look forward to next year when he's once again in the mix for podiums every weekend.
JT's Take: Trey Canard finished a complete season healthy and strong. That in itself is a success. After 2 seasons of injuries and heartache, the Oklahoma native really needed to put in a full year and build some momentum going into a full off season. For once, he won't be behind the 8 ball and will have a chance to actually improve instead of simply playing catch up. His Millville ride stands out to me as one for the ages and evidence that he can still run with anyone on any given day. I think with improvements to the motorcycle, the 41 will be back in the podium conversation on a weekly basis.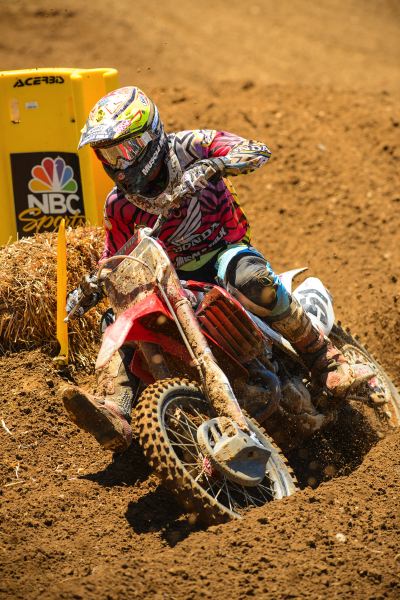 3rd Justin Barcia
FIRST HALF POINTS-219 SECONFD HALF POINTS-192
KEY STAT-411 (Number of points Barcia scored this year which put him almost 100 back of second place and over 80 ahead of fourth. Let's just say he had a secure third)
Matthes: I wrote after Muddy Creek that I thought it would be Barcia, not Dungey, that would prove to be Villopoto's main competition. I just thought that Bam-Bam had that ability to wick it up and go as fast as RV and yeah sure, he might get a tad tired, but at least he could go the speed. Well, I couldn't have been more wrong on this one as Barcia faded as the season went on. And it's understandable because it was his first full 450 season and he'll figure it out but still, there was no doubt I was pretty off base with my prediction. Justin was still very good, he got 9 podiums on the year but like his coach Jeff Stanton said, it's his "boy strength" against Villopoto and Dungey's "man strength" and in this case, the man strength won out. I asked Barcia at Miller (If he didn't make the podium, Barcia is long gone from the pits by the time the 250 second moto is done so I didn't get to talk to him that much) if the season was catching up to him and he admitted that it was. Barcia had a great first full-time year in the 450's and he'll be better next year. And if he does end up challenging Villopoto I'll be sure to wave my Muddy Creek column up and prove that I was psychic.
JT's Take: Bam Bam had a quiet yet solid summer. Finishing 3rd in the championship in your first go-round is not a bad thing. The problem is that the 2 riders in front of him are incredibly solid and leave no room for error. I heard from multiple sources and saw with my own eyes his frustration with the bike and I know this will be a focus for the off season. New model motorcycles are always a crapshoot of issues and this was no different. Finding happy settings with no real base to rely on is tough for veterans, let alone the younger guys. As with Canard, as the bike improves and new wrinkles are uncovered, both he and Barcia will be able to up the pace and be more comfortable doing it.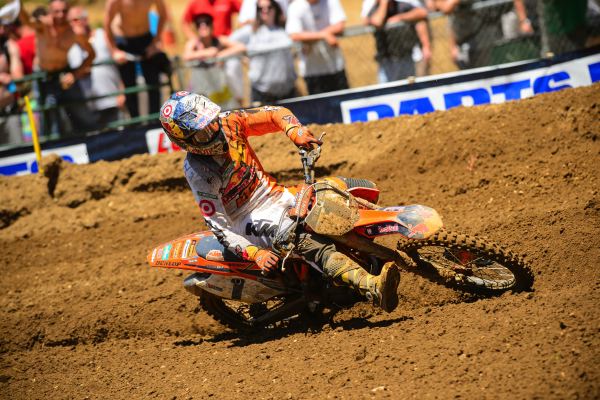 2nd- Ryan Dungey
FIRST HALF POINTS-271 SECOND HALF POINTS-236
KEY STAT- 0 (Number of points scored in the first moto at Redbud due to a mechanical. It was this moto that cost Ryan the title)
Matthes: Ah crap. That must have been running through Dungey's mind as his KTM wouldn't fire up after a stall at Redbud. He had to know that was it for the title, he gave away 25 points to Villopoto and he now needed to hope and pray for a RV DNF. And at this level, that's tough to hope for. Like the Easter Bunny, it's just not reality. Yeah, Dungey wasn't as good as Villopoto but he still won three races and was miles ahead of the next guy. And that was with that DNF. Dungey did seem to fade a bit (or RV stepped it up-you decide) as the season went on and his hopes faded more and more but this was still a good season for Dungey. As I've written many times, he's a robot out there. He's in great shape, his riding style is composed and he just goes the same speed (warp 9) the whole moto. If you can match or beat that then no problem, you'll win the race but if you can't (and 99.8% cannot) then you will lose to the Dunge-nator. What I do like about Ryan is that he doesn't have a trainer at the races, he doesn't post photos of him riding the Tour, you know he's working his ass off but he doesn't feel the need to let everyone know about. This isn't a slam on RV as he's just one of dozens of dudes who have guys there holding their hands. Dungey's got a tight crew and I like that. Even if he doesn't like me. This just in- Dungey's still young, he's a mulit-time champion and he'll be racking up wins and podiums for the next five years at least.
JT's Take: Poor Ryan Dungey. If you took Ryan Villopoto out of the equation, he would absolutely dominate the USA inside and out as he did in 2010 and 2012. Not that he really needs sympathy, as he is getting very wealthy and doing quite ok in the record books, but I still feel for the guy as he just can't seem to beat RV. I know he has had some struggles to get comfortable on his bike this summer and he has voiced as much. I don't envy his task of taking down the Villopoto machine as that guy is simply firing on all cylinders but I still like the way he goes about it. Class act.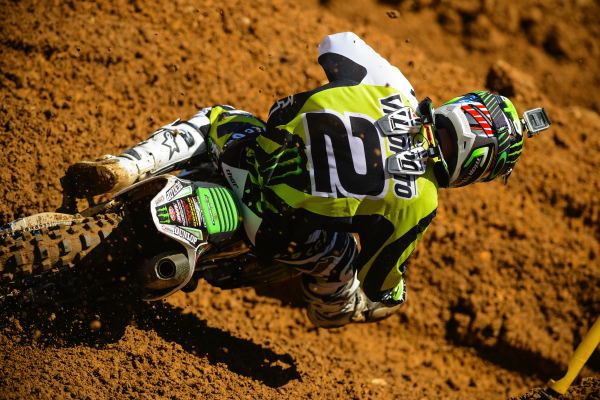 1st- Ryan Villopoto
FIRST HALF POINTS-283 SECOND HALF POINTS-280
KEY STAT- 257 (Number of laps led by Villopoto this year, almost four times the amount of Dungey who was second)
Matthes: What can you say about this guy? He's 100%, without a doubt, the best rider in the world right now. With everyone in the class, no one hurt, Villopoto walked away with the title in gathering 8 wins. The last time we saw Villopoto and Dungey together in the 450MX class, Dungey was very much his equal and it was only a late season push that saw RV get the title. This year? Forget about it, Villopoto was fantastic and destroyed everyone out there in getting his fifth outdoor title (Villopoto's never lost an outdoor title where he completed the whole series. The only thing that can beat him is injury it seems) and week in and week out, he was amazing. Actually what was the most amazing was Millville where he went 6-4 on the day. And that fourth wasn't even with a crash- he just got fourth. But remember it felt like a November day in August in Minnesota so maybe that was just a bizarre day all around. Villopoto crushed them indoors and out in 2013 and I don't see much changing in 2014. He's on top of his game right now.
JT's Take: What else can you say about the guy? I have been pretty vocal lately about the levels of performance I am seeing from RV. He is literally re-writing the book on how to go fast in my opinion. As the weeks of winning roll on, the RC conversation is going to become more and more relevant. I don't see why he won't continue winning into 2014 and 2015 as well. If he can stay healthy for the next 2 years, we may have to take a long hard look at where to rank the kid from Washington state.