A different look at a different race
A different look at a different race
Photos by Simon Cudby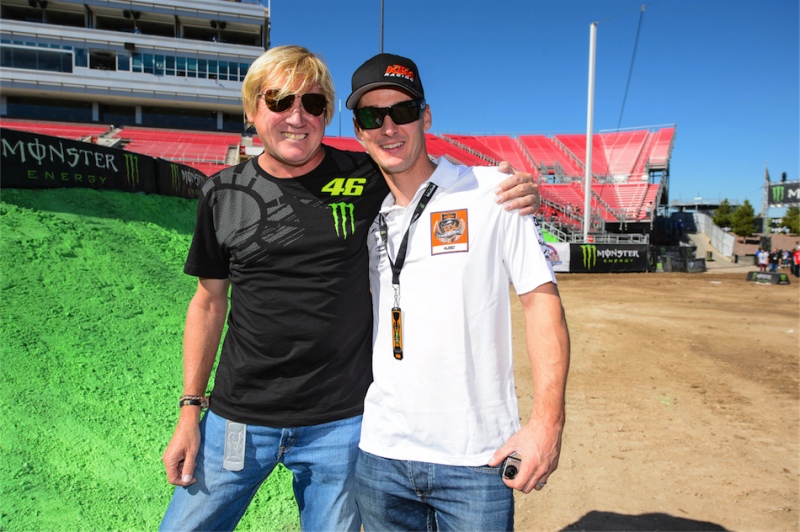 Monster's Eric Johnson mugs with Stefan Everts who's kid raced the KJSC and finished 3rd.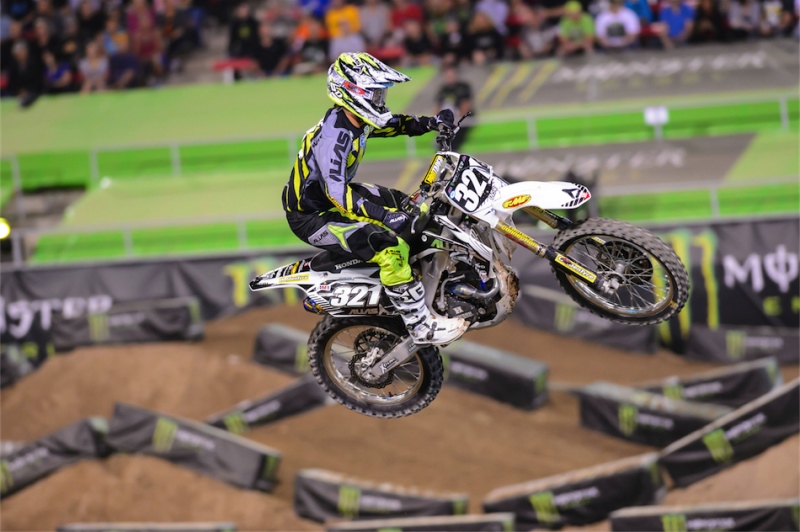 They had the amateur all-star race again and RJ Hampshire (trained by Tim Ferry by the way) took the win with 1-3 scores. He had to make a, errr, aggressive pass to win the thing on the last lap. Then RJ announced that he was now a new Amsoil/GEICO amateur kid going forward. See kids, block passing is rewarded in the end.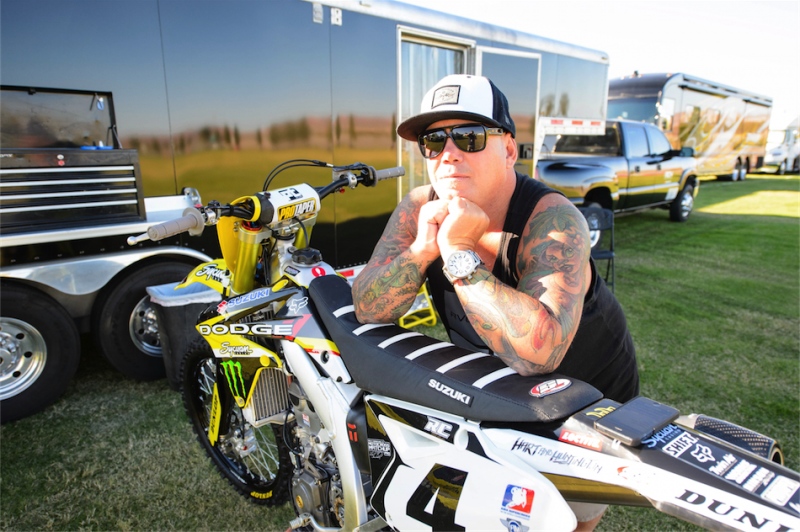 Ricky Carmichael ponders…hey, wait a minute! That's Kenny Watson!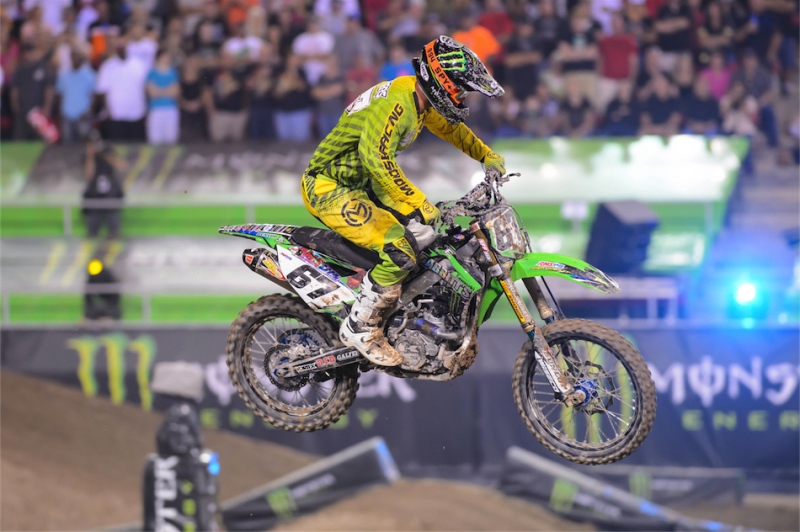 Tyler Bowers was there and easily made it into the main and from there was solid the rest of the night.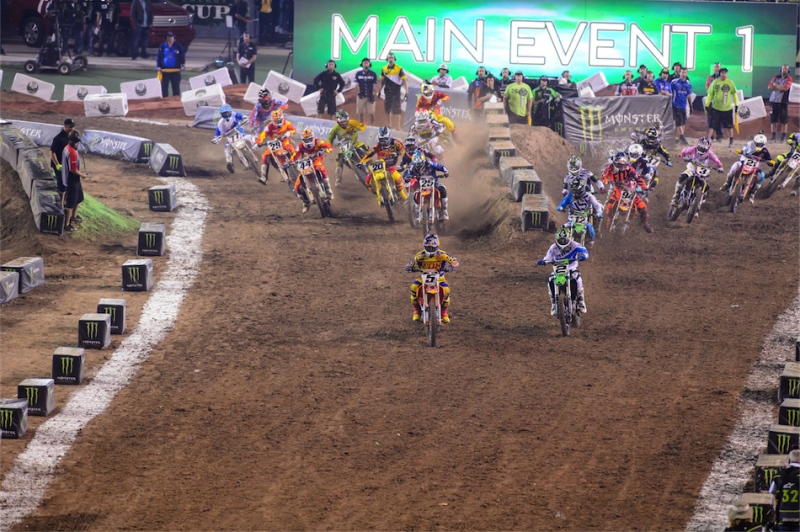 The split-start was a pretty cool visual and much safer this year than last. Still, no matter what the same guys were out front.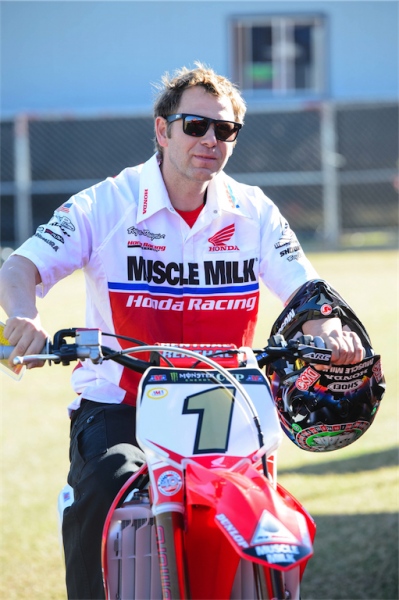 Schnike takes last years champion's bike through tech. I'm not sure how I feel about them giving Barcia the number 1 plate. I'm just not sure…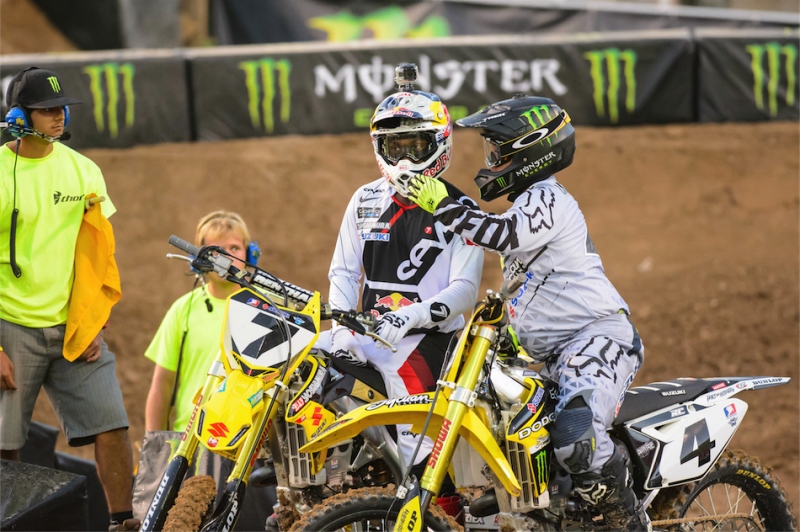 Funny to see these two talking things out. Age will do that to a couple of guys huh? LOTS of wins and titles right here.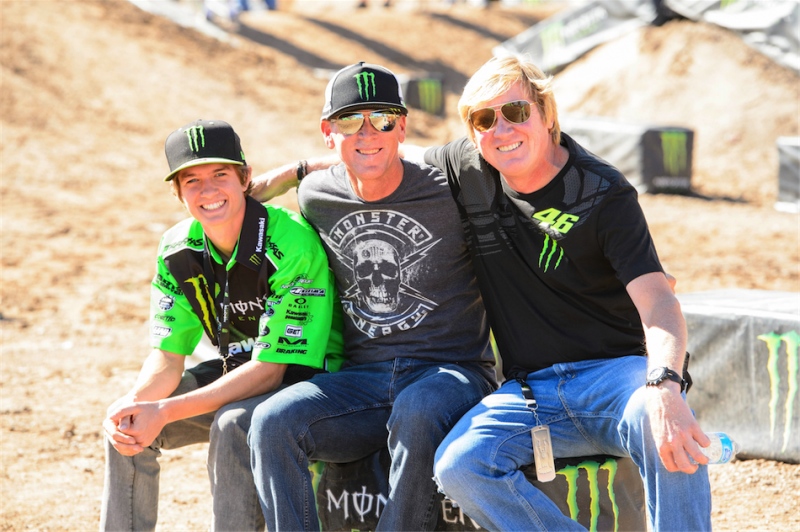 EJ poses with his hero Johnny O'Mara and Thomas Covington.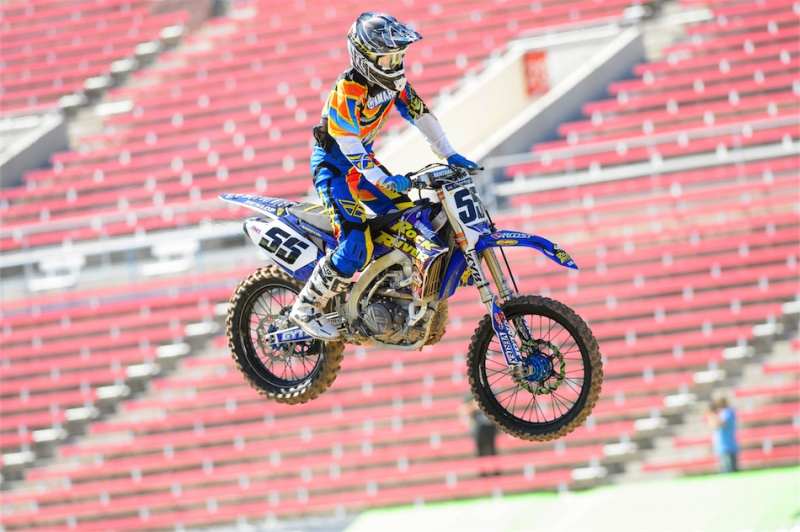 A lot of people didn't know that Alex "Troll" Martin raced the MEC. Well he did and yes, he was on a 450 but no, he didn't make the night show which was only for the 22-man field.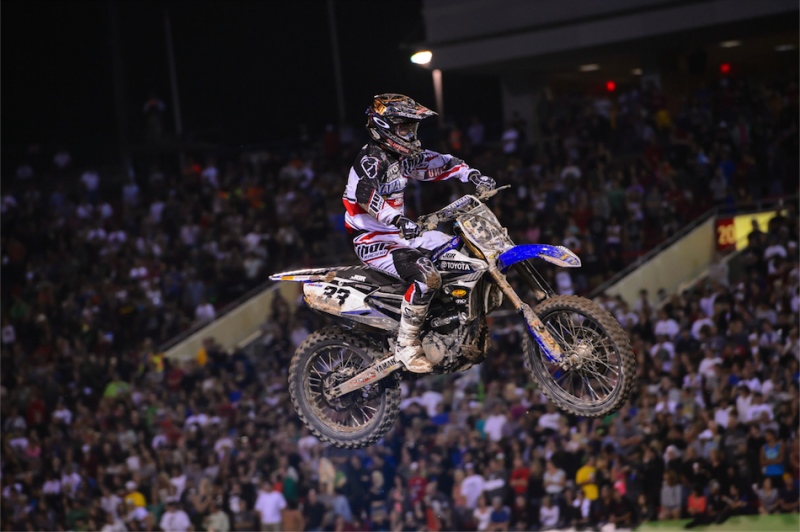 Josh Grant debuted the 2014 Yamaha YZ450F and has been testing a ton with factory Yamaha. He didn't have a good night in Vegas.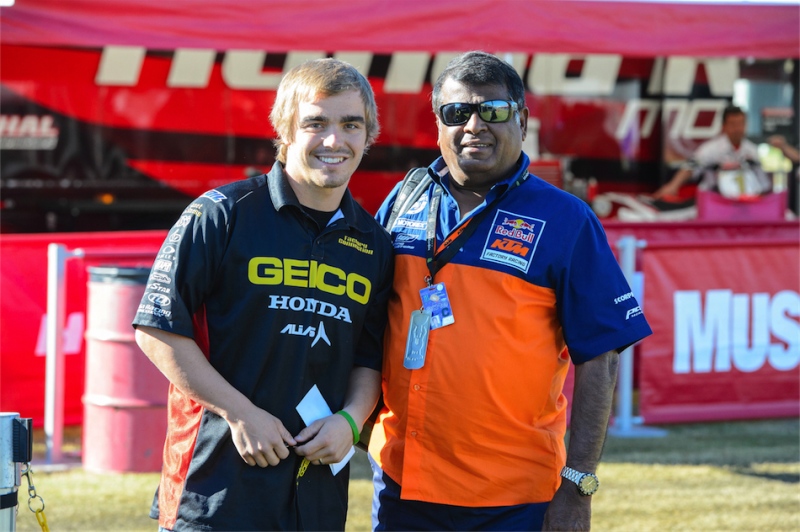 One of these guys is Zach Osborne, we'll let you figure out which one.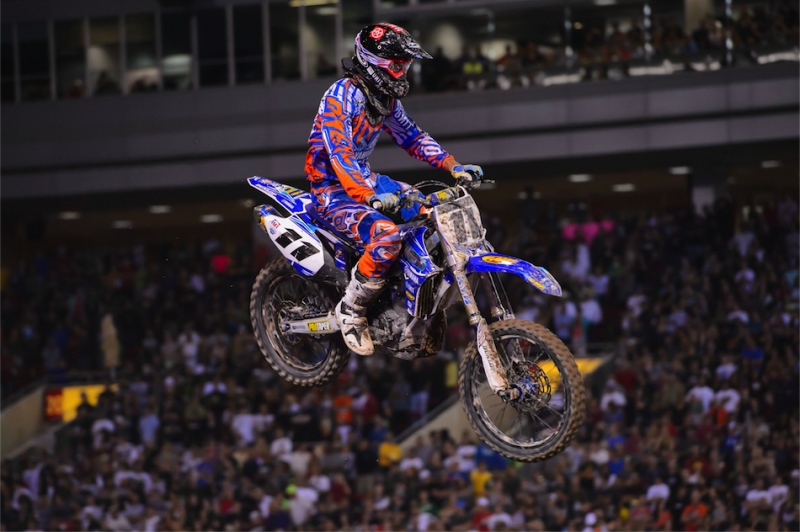 Making his return to racing after a long layoff was Kyle Chisholm. The Chiz doesn't have a ride as of now so was pitted out with a table and a bike supplied by Transworld Motocross Magazine.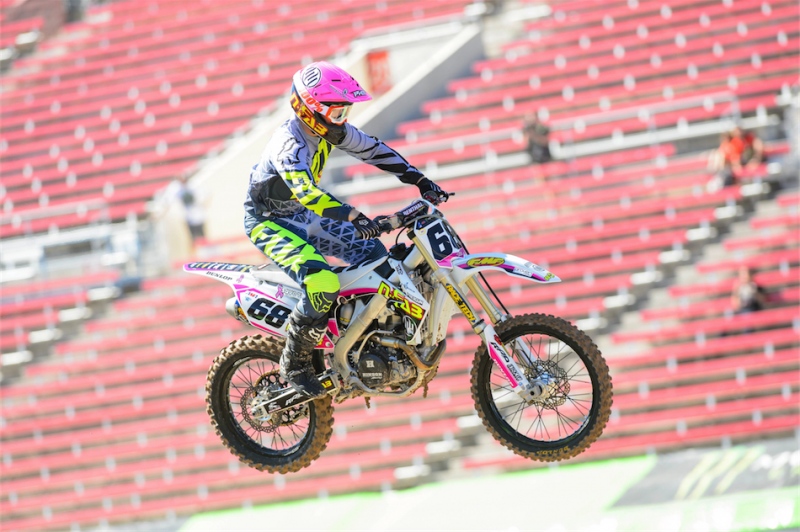 Probably the surprise of the day was N-Fab's Chris Blose being in the top 18 in practice while some heavy hitters were forced to the LCQ. Good for Blose who's also looking for a ride next year.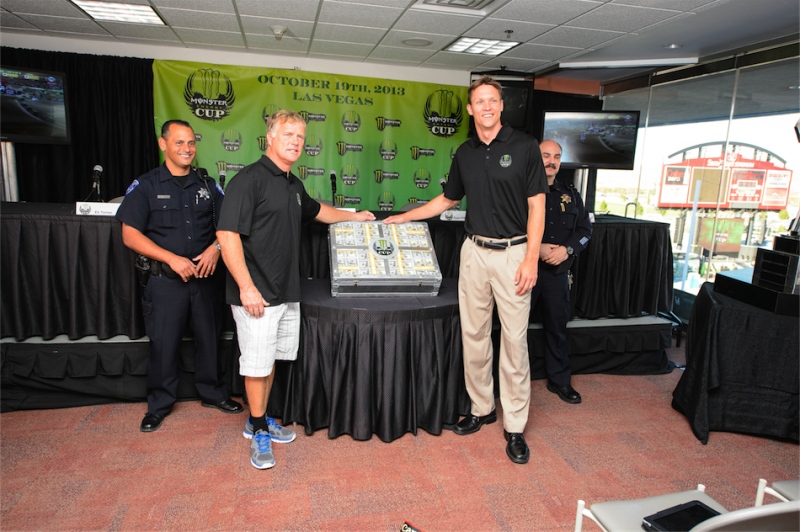 Hollywood and Kevin try to make off with the million dollars.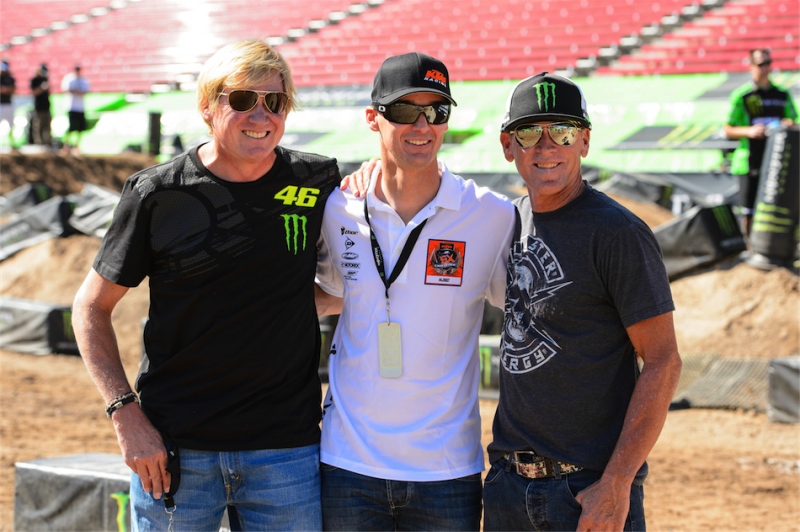 Eric was busy at the MEC, this time posing with Everts AND O'Show.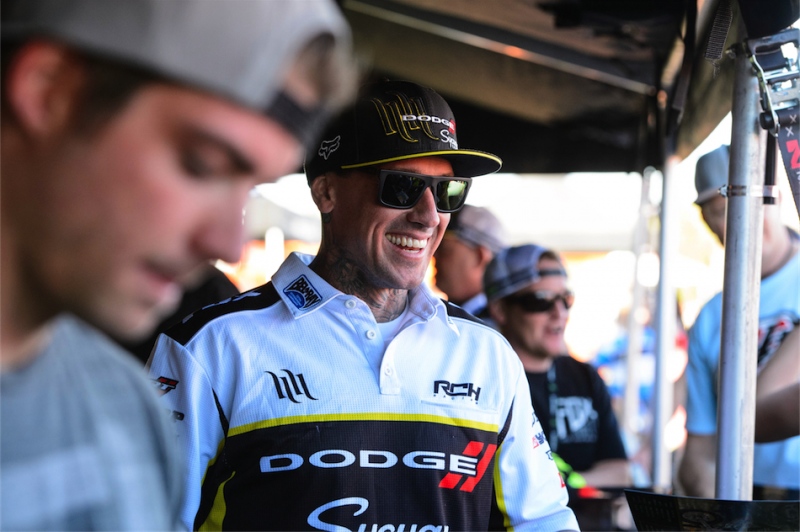 Carey Hart was there shaking hands and kissing babies.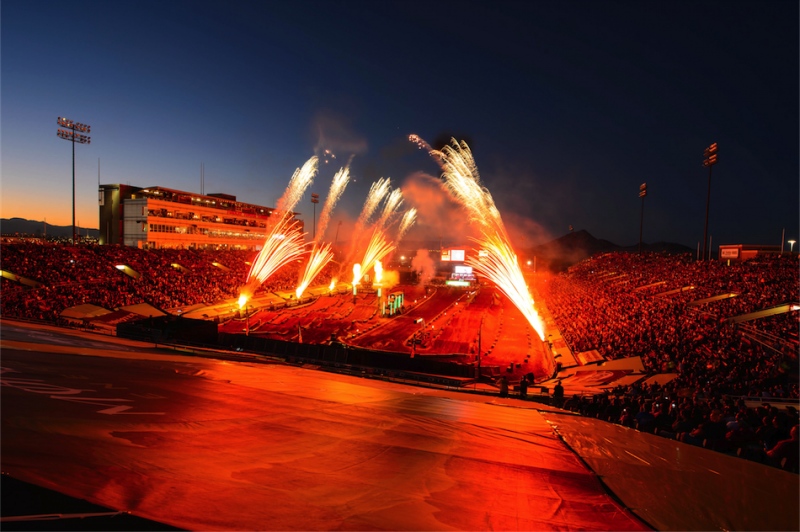 YEAH! Fireworks! Wheeeeeee….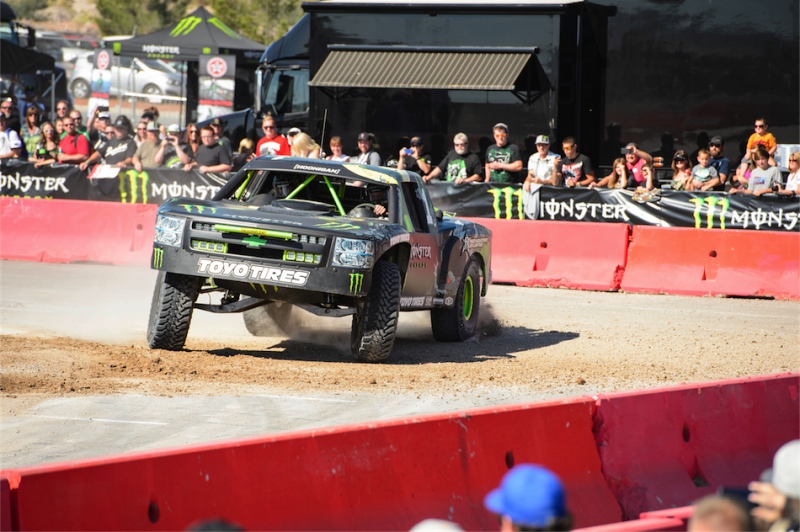 There was a lot going on in the pits at the MEC. Like this off-road truck doing laps.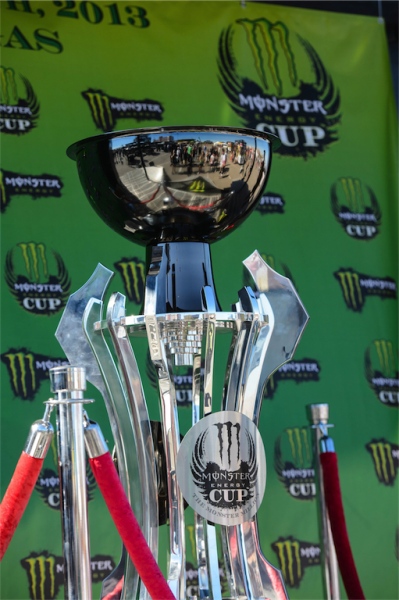 The MEC trophy is massive and has to be crated and forklifted into the winning riders truck at the end of the night. Then they get to keep it for a year.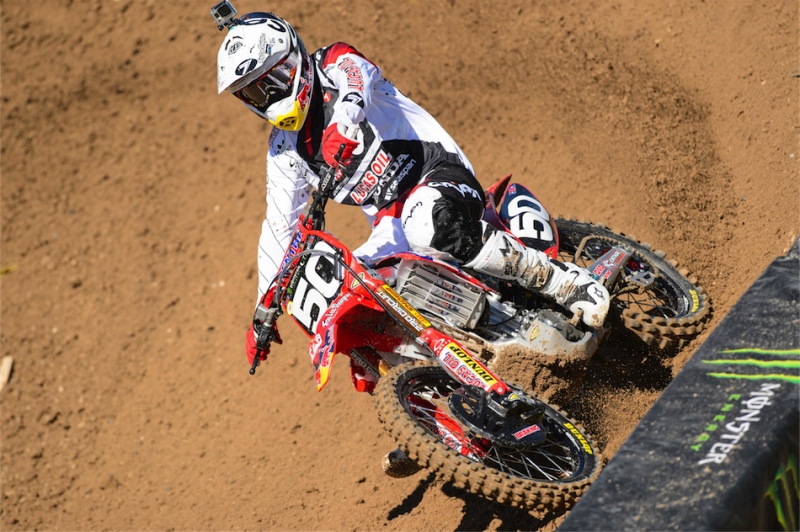 I don't know how Jessy Nelson didn't qualify, do you?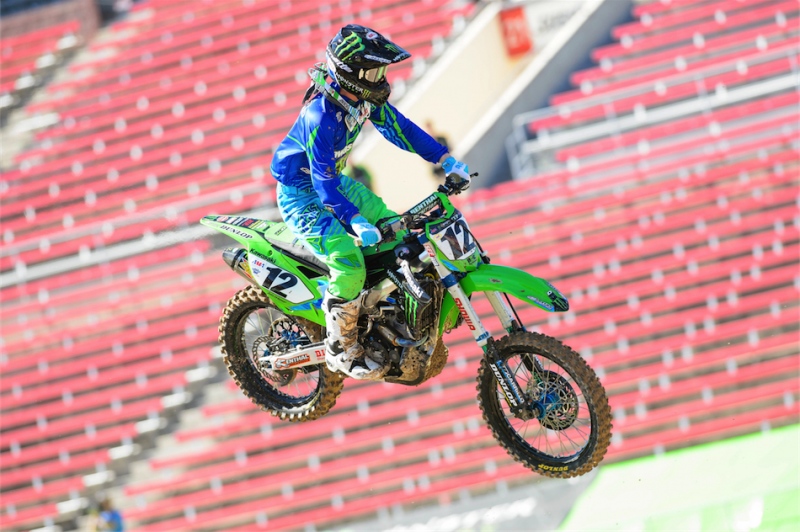 Jake Weimer was on the box after main 1 but then crashed back in the next two. I love, love, love the look of the new Kawasaki's. It's not for sure going to be the 2014 look though, they're still debating that.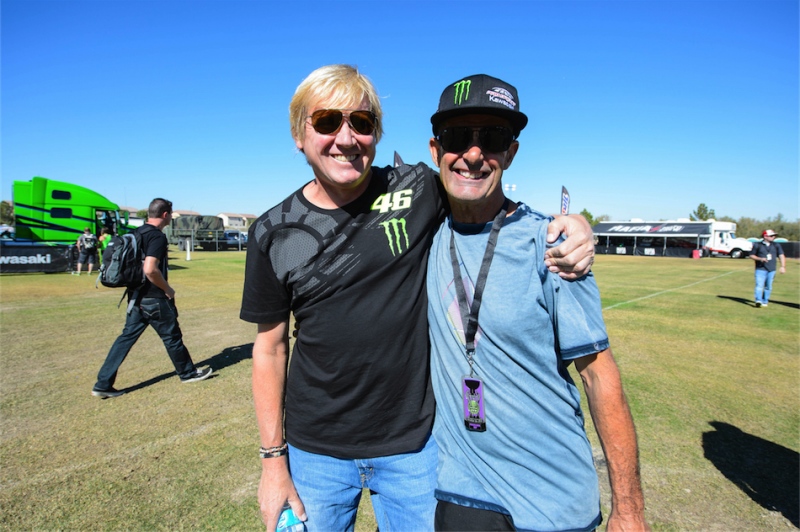 EJ posing with Andy Wilson, Dean's dad. Eric was a busy guy at the MEC.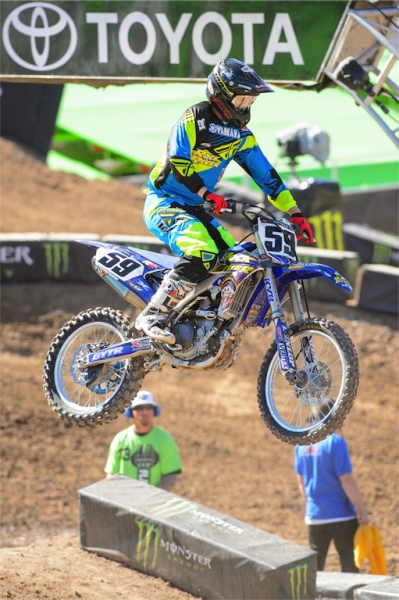 PJ Larsen was there on a Rock River Yamaha in a one-off ride but he too didn't make the main event.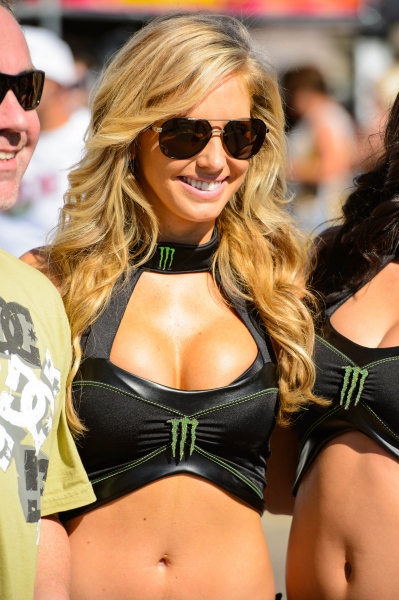 I had to get a Monster girl in here right? I have no clue who this is so I asked my wife Pookie and she commented "It's Ashley Michaelson and she's f**king hot. Life must be so great when you look like that"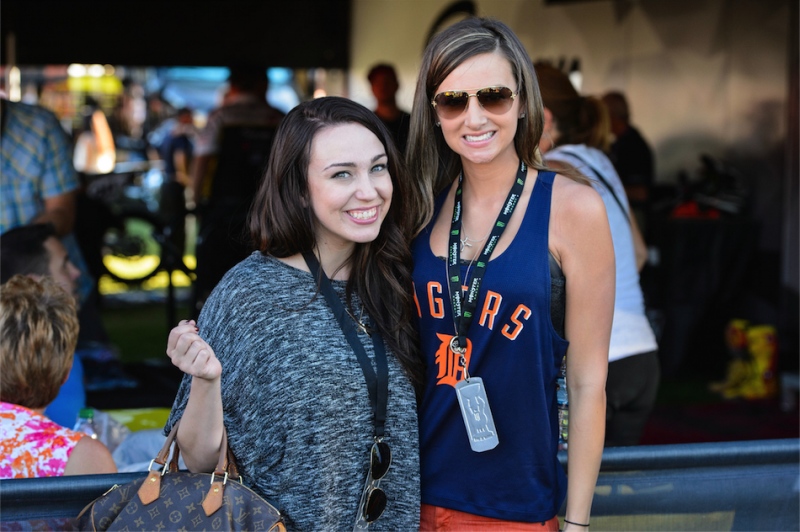 Britney Chisholm and Jessica Tickle put on their best Monster Girl poses.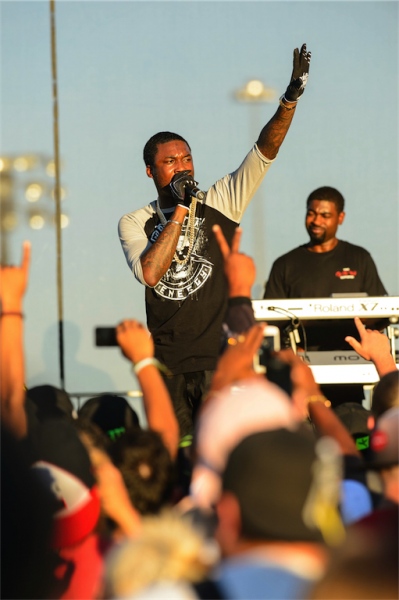 Oh yeah, we had a rapper at the MEC!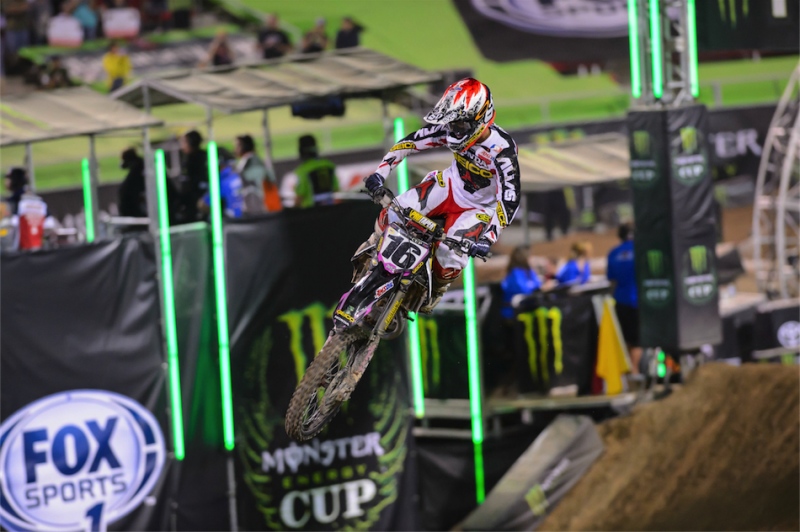 Does anyone know who was riding Zach Osborne's bike? Perhaps his mind was still on the jungles of Italy…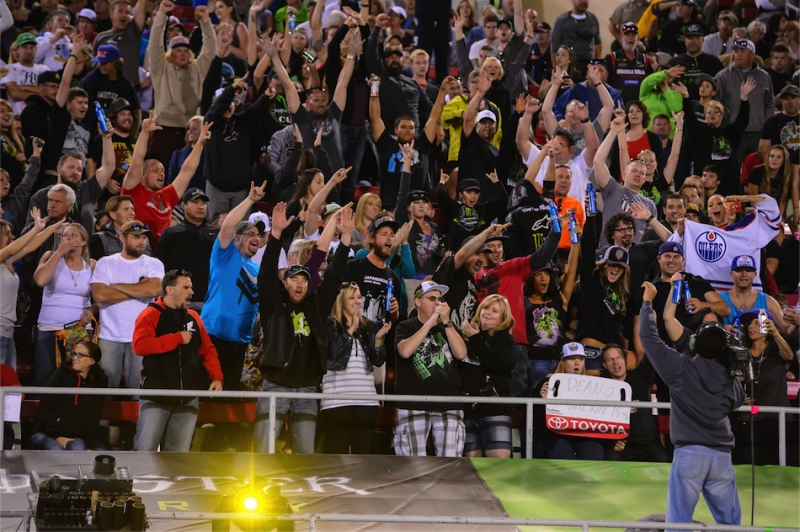 Had to run this photo just for the guy in the Oiler jersey there. Hey man, good job!