The sights and sounds of Bercy SX captured by Ray Archer
The sights and sounds of Bercy SX captured by Ray Archer
PHOTOS BY RAY ARCHER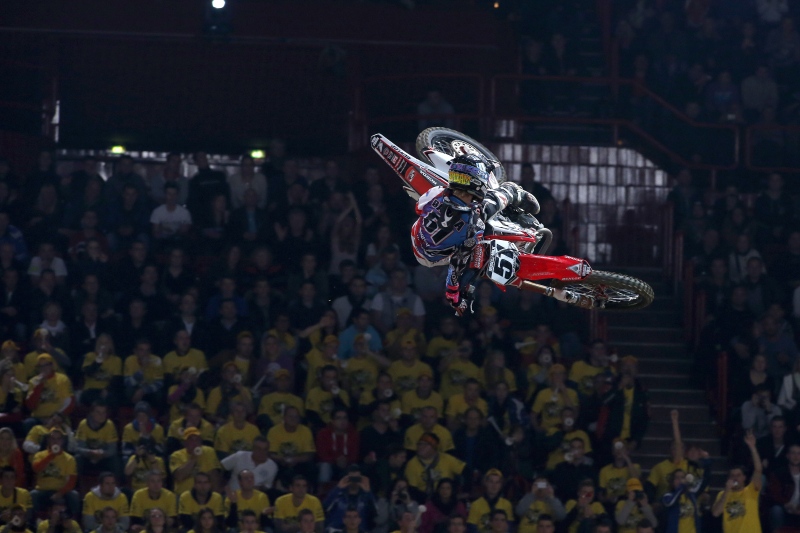 Bam Bam won the whole shooting match and was whipping it like this all day long every lap it seemed. Barcia looks ready to challenge in 2014.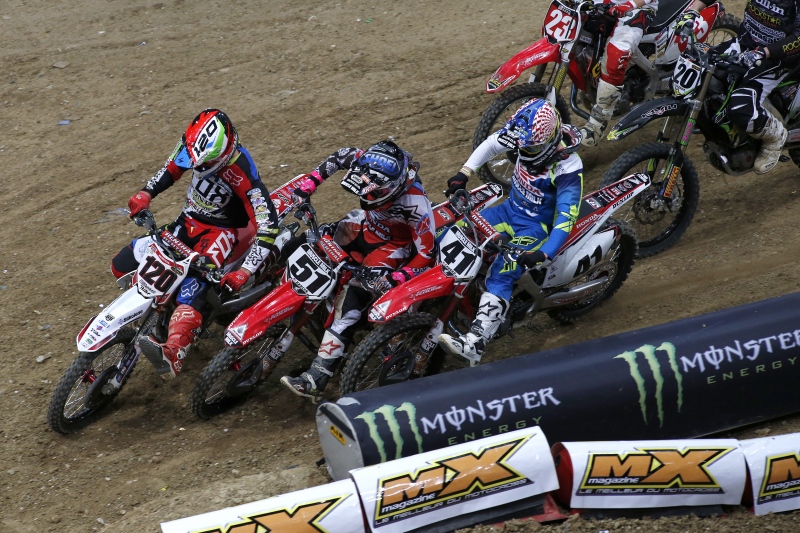 The hairpin first corner really, really rewarded the inside two gates and time and time again whomever was in there (mostly Canard and Barcia) would get the start. Even though Soubeyras (#120) looks like he's in a good spot, he's not. Inside gates ruled the weekend.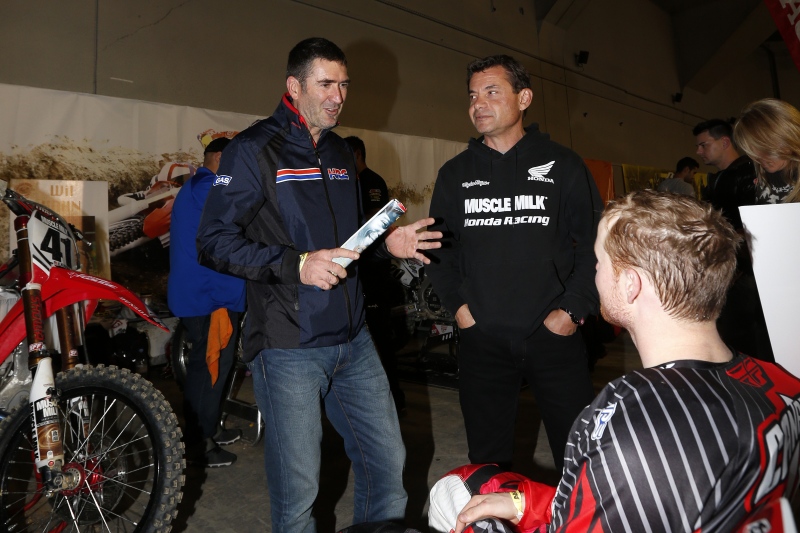 It's funny in this photo to see Bayle (L) and Honda manager Dan Betley (R) hanging out because when Dan was Stanton's mechanic, he REALLY didn't like Bayle. Time heals all and these two talked a few times but Dan's ultra competitive and I still don't think he would throw JMB a life preserver if they were on a sinking ship.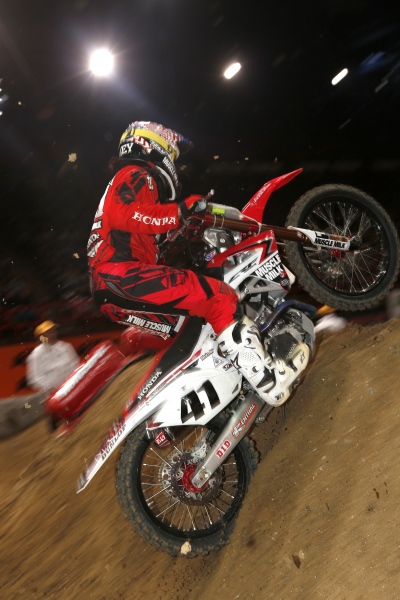 Canard was so, so, so close to being Barcia's equal at Bercy and all told when you added up all the races the two Honda guys rode against one another it was Barcia with 8 wins and Canard with 6. There's always an adjustment for a rider for their first time at Bercy and Canard handled it well. Cool photo yes?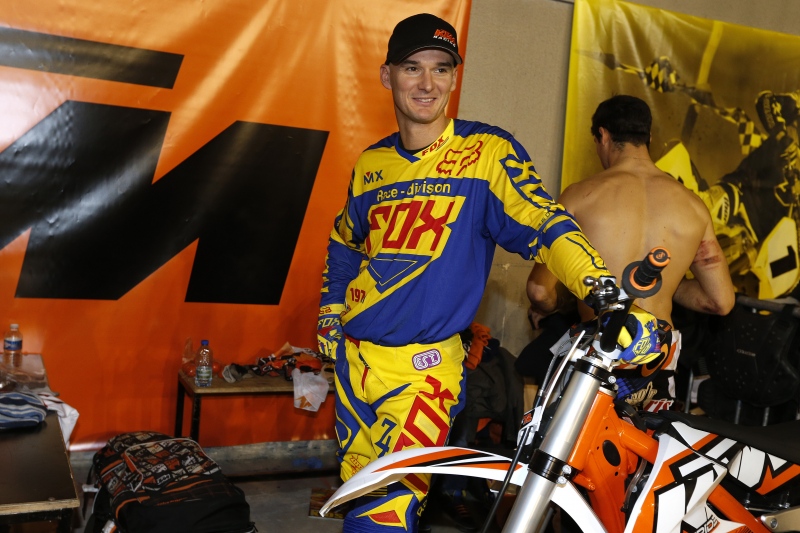 Stefan Everts was in the house showing off his new Fox gear deal. He was brought out for opening ceremonies each night along with Bayle. My French is weak but I believe they were being honoured for just being bad-asses.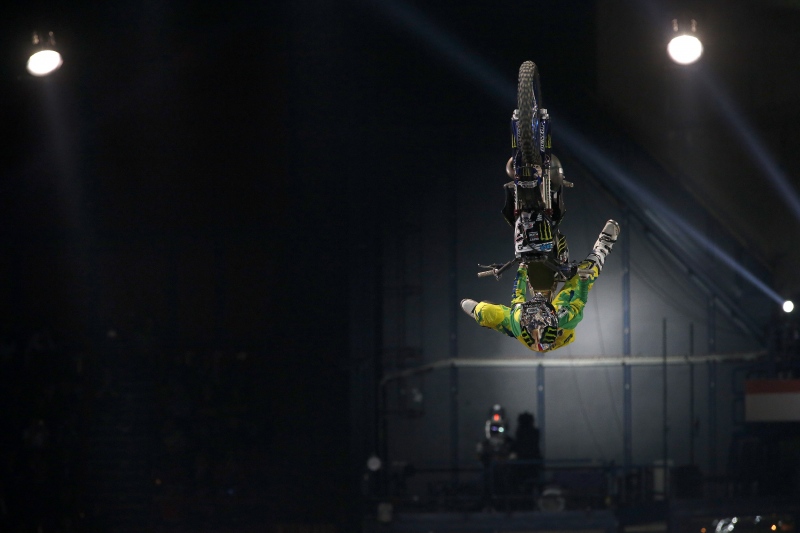 The FMX show was good but these guys make it so easy and do so many tricks that you do get bored of it after a while. Even though they're amazing athletes.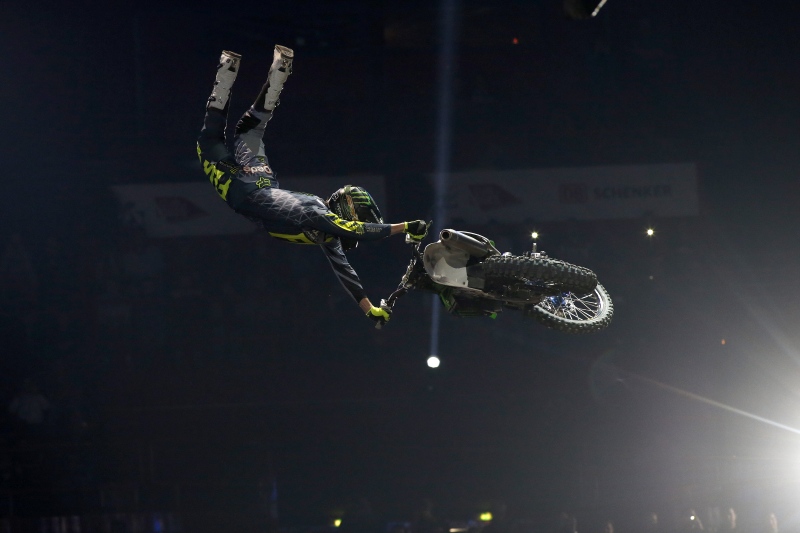 Cool photo bro.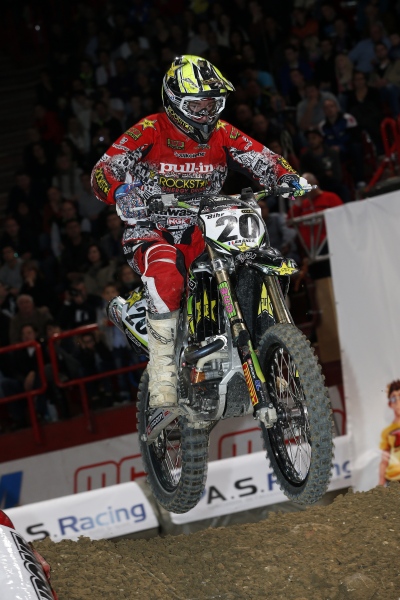 A few years ago I was very impressed with Gregory Aranda. He was an up and coming French star but he's had some injuries and he's sort of lost whatever aggression he once had. This was a guy who won a Super Pole contest over James Stewart one time. He's got skill but it hasn't happened for him and I doubt it ever will at this point. He was in the mains each night but he was never a factor like he used to be.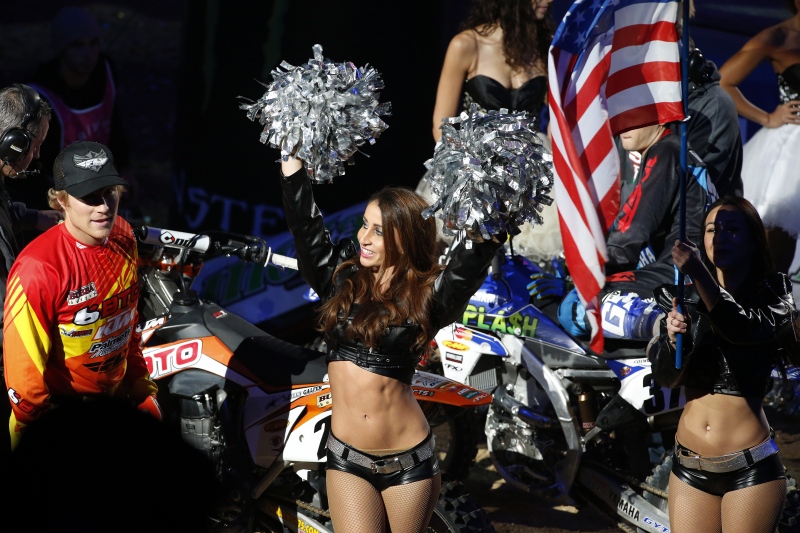 Bercy always has chicks.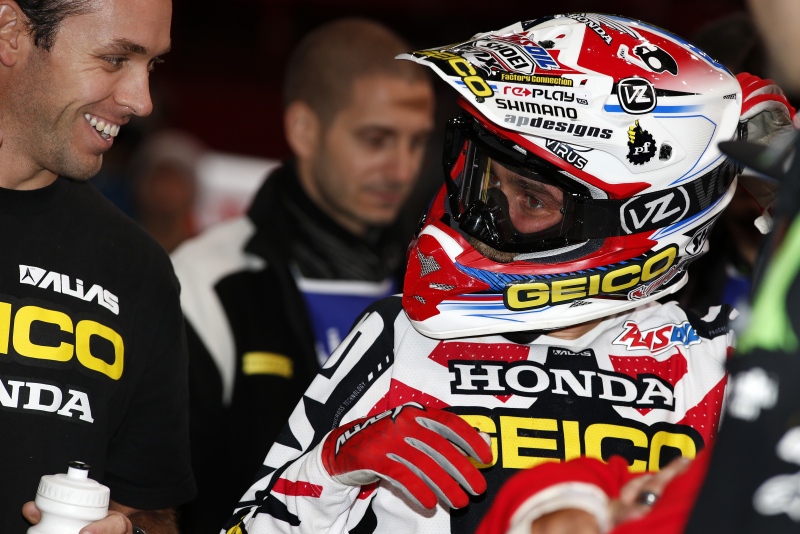 Wil Hahn and I had the same deal where I bring him coffee at his beck and call and he runs a Pulpmx Sticker but look at the top of his helmet, where could I put one? So look under the GEICO sticker and you'll see the Pulpmx one. It wasn't ideal but I dealt with it. Then I looked through 50 photos of Wil from Bercy and you couldn't see it once. Dammit.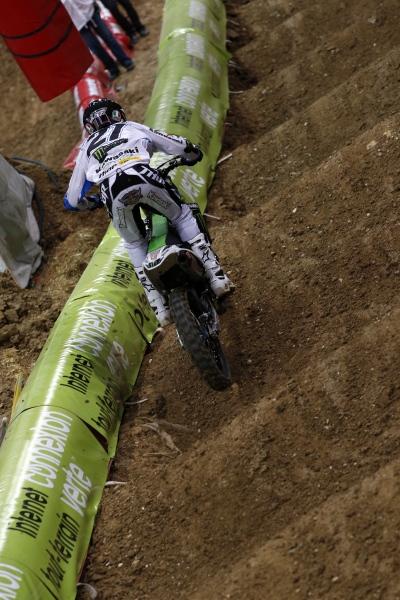 Bercy had good sized whoops and here Gauthier Paulin goes through them all sideways and stuff.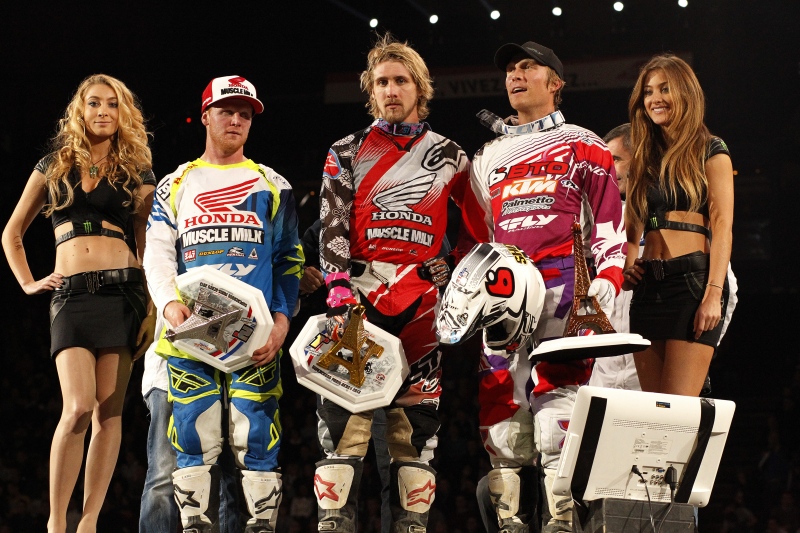 This is the podium on Saturday night after Barcia made "the pass" on Canard. People look happy don't they? Well Short does, but he's always happy.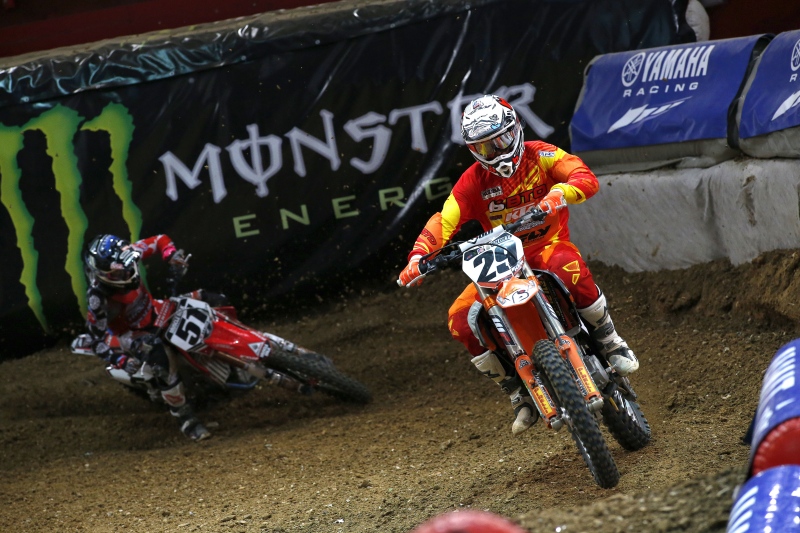 Here's Short leading Barcia in Sunday's main event, he was just passed by Trey and I'm sure he wanted to help out his buddy and keep #51 in third which would give Trey the win. But I was honestly shocked how fast Barcia and Canard were when they had to be. Short had no chance, the 51 train was coming.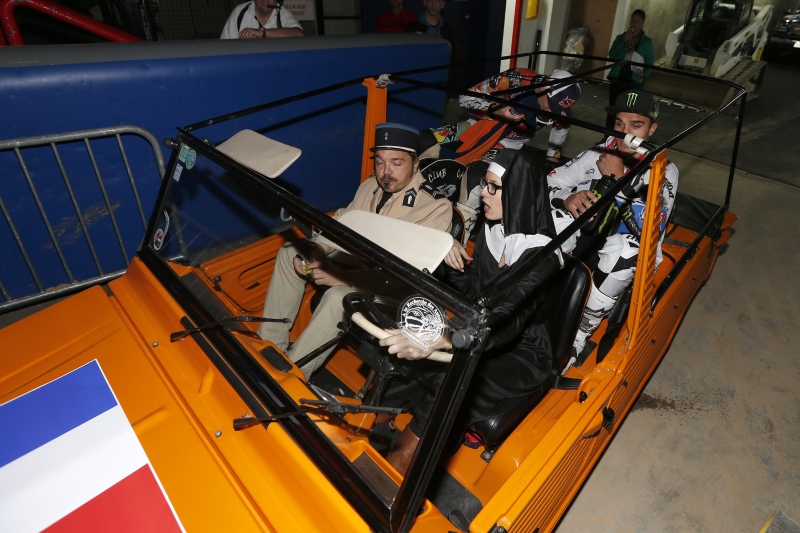 Bercy being Bercy, I expected this nun chick to rip off her costume and be half naked underneath but she kept it on. This was the ending to an elaborate opening ceremonies where the top guys were riding scooters through the streets of Paris. But it was actually stunt doubles because it was raining and the riders didn't want to get sick.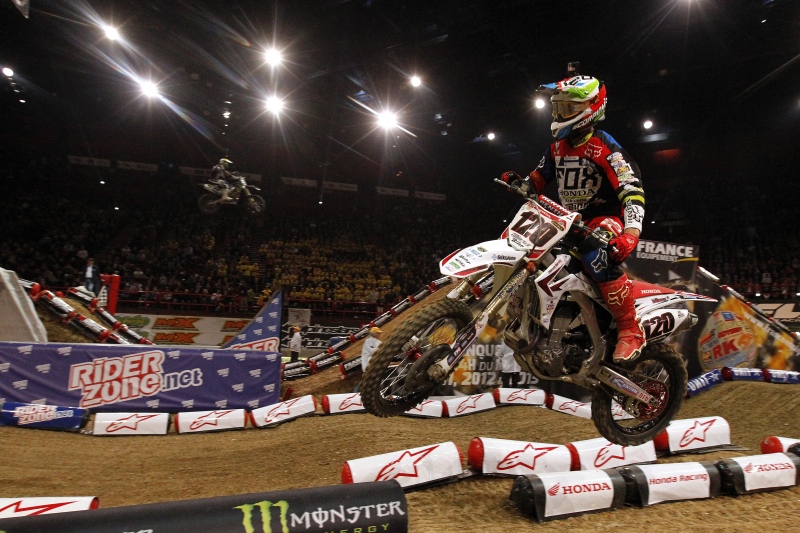 Cedric Soubeyras has thankfully given himself a chance and traded in the two-stroke he was on not too long ago. He was a tick off Paulin off weekend but he's got skills and is good at the indoor stuff.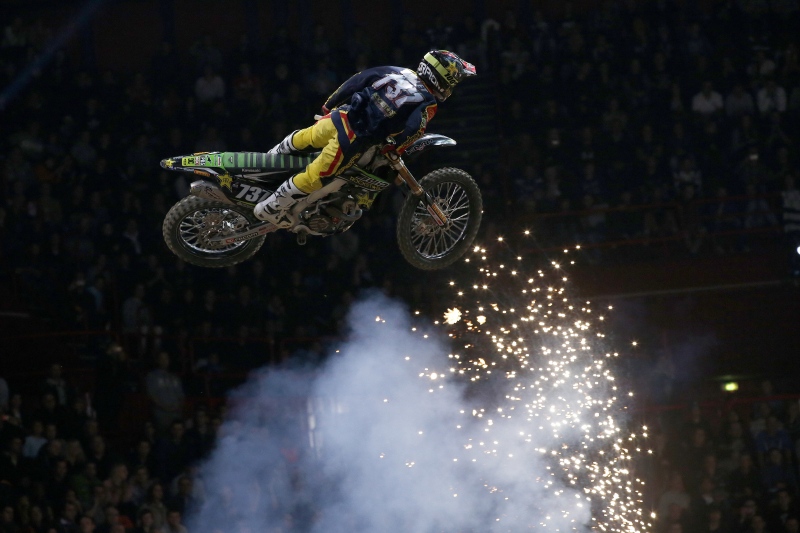 I was looking forward to seeing French kid Valentin Talliet when I saw he was in the 450 class. But then I saw he was on his usual 250F and yeah, he didn't stand much of a chance out there. His bike would run out by the end of the whoops and he was eaten up in the tunnels. Still he made all three mains and went 9-10-9 in them. I heard he might be racing some west coast sx's for BUD Racing this year. He's got good supercross skills.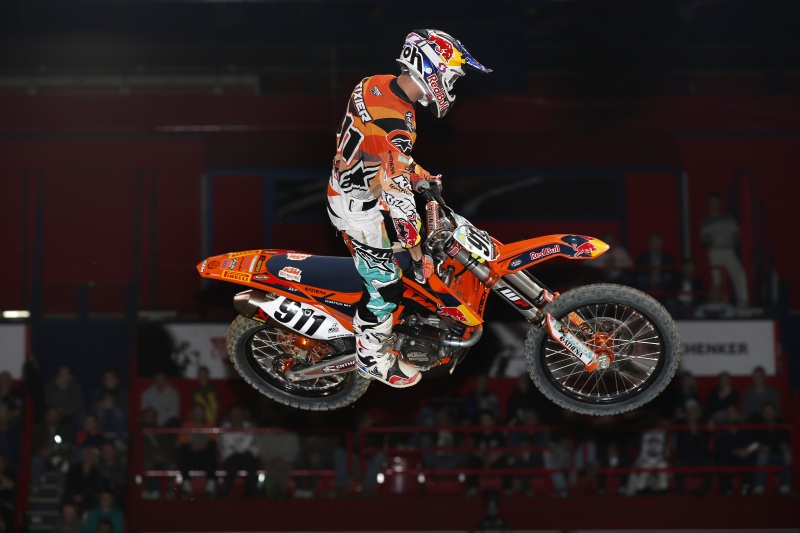 MX2 contender Jordi Tixier was there on the 350 and was pretty good. He's not like a lot of French guys where they're good at SX. He's probably a better outdoor guy but his Bercy wasn't bad. Him and Shorty really bonded at Bercy.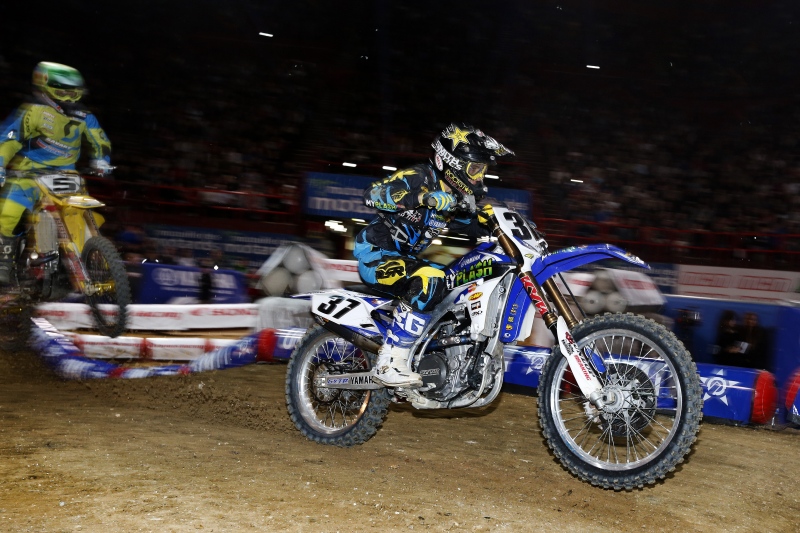 Cooper Webb was a Bercy rookie and rememeber he didn't race supercross this year so we saw him at the MEC and now at Bercy on a 450. He wasn't very good on Friday night but he was much, much better the next two nights after some bike changes and a little adjustment to how things go.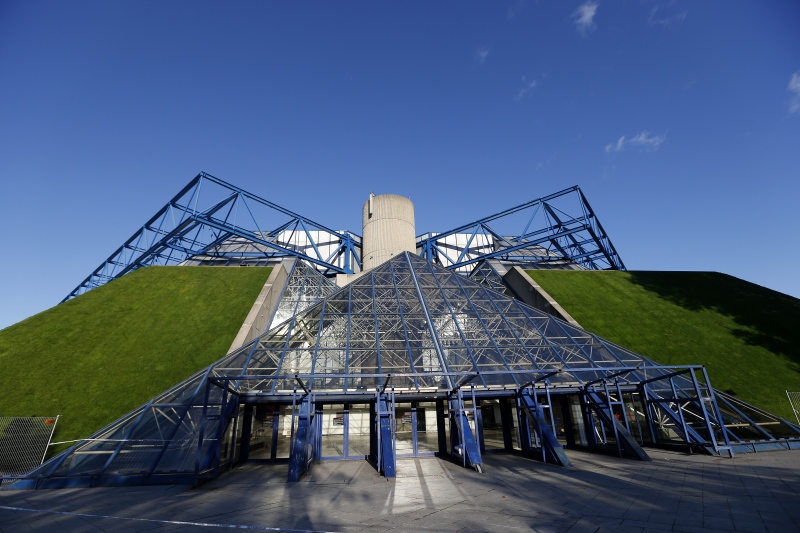 This is a funky looking building no doubt about it. Next year the Bercy SX won't be here as renovations should take a year to complete which means it will have to be somewhere else and that's rumored to be a place about 45 min away from Bercy. Relax, it's just for one year.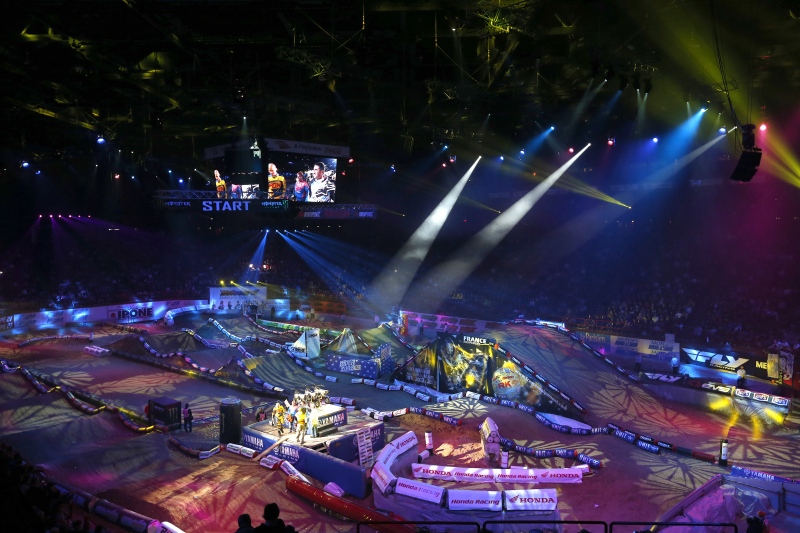 The fans are nuts at Bercy.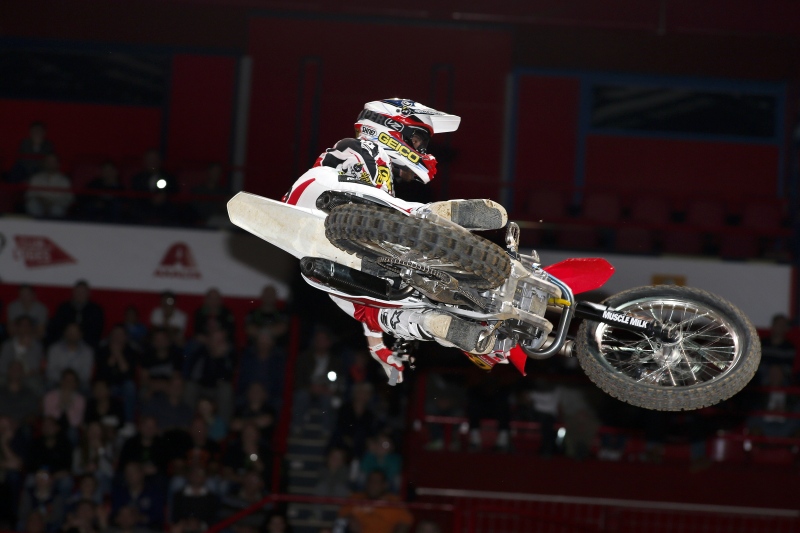 Stupid sticker placement.