All the action from the hockey rink circuit
All the action from the hockey rink circuit
PHOTOS AND CAPTIONS BY MIKE SWEENEY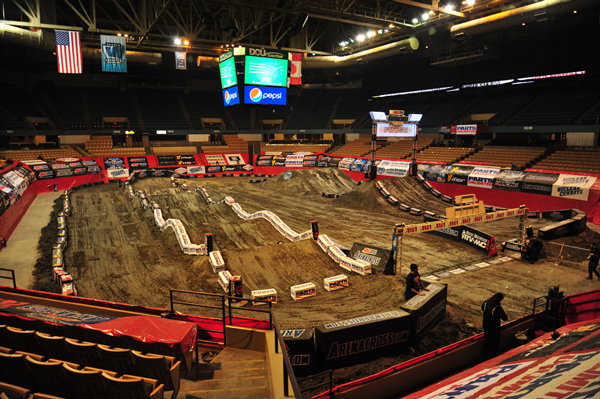 The opening round of the 2014 Arenacross series was held this past weekend in Worcester MA. The track was a typical AX layout which featured dirt that some described as "dirt from the bottom of a pond". It was definitely damp and clay like.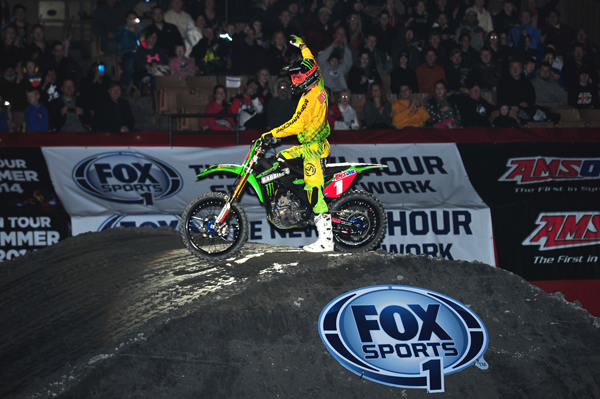 2013 Series Champion Tyler Bowers was recognized during opening ceremonies and presented with a championship ring. A series of crashes and mishaps on night 2 would leave him 15 points down from the overall series lead in 6th place.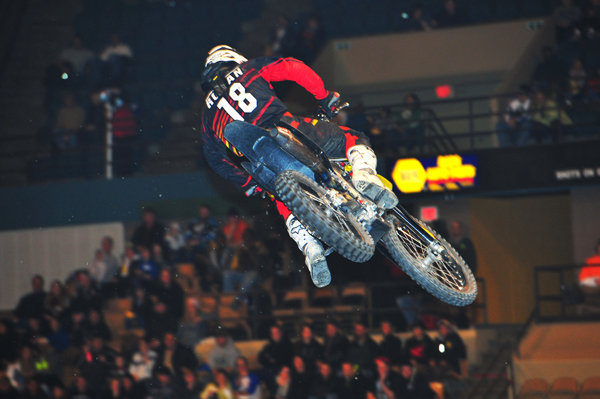 Steve Roman put his Suzuki on the box on both nights with a 3rd on night 1 and a win on night 2. He left Worcester with the overall series lead in the Lites class.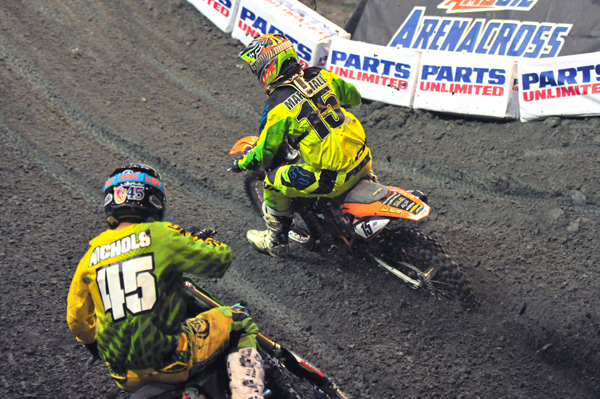 Local racer Robby Marshall put in a good showing for the hometown fans with an 8th place overall on night 1 and a 5th place overall on night 2.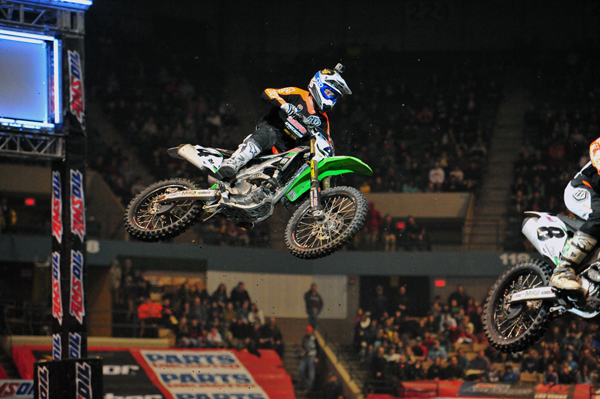 Mike McDade took advantage of good starts on night 2 to take the overall win.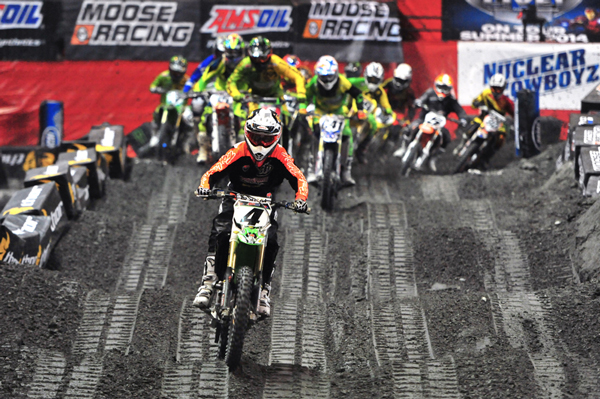 Mike McDade pulled a monster holeshot in the 2nd main of night 1. He went on to finish 5th overall on night 1 and won the overall on night 2.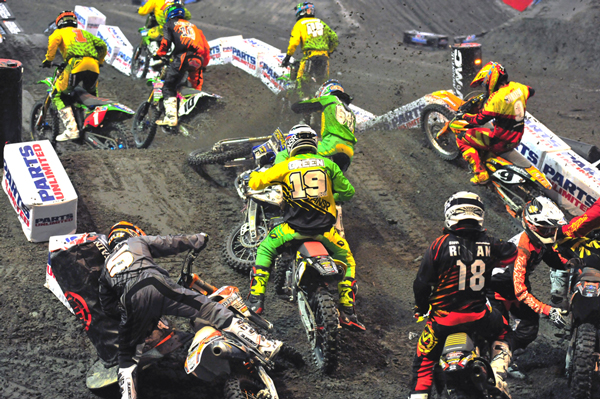 They don't call it "Arenacrash" for nothing. McDade's great holeshot disappeared as he went down in the corner after the whoops causing this big pileup.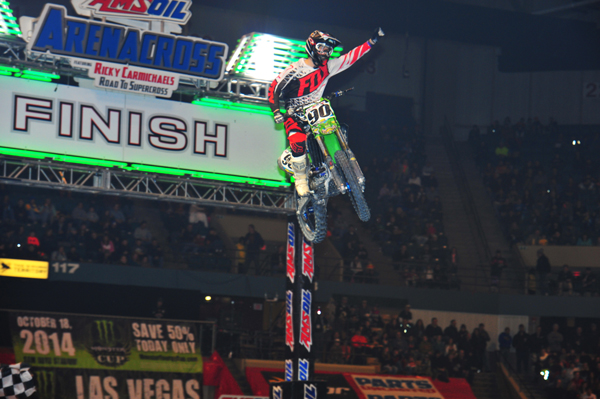 The second night started out strong for Jacob Hayes as he won the first heat, things would get interesting for him after that.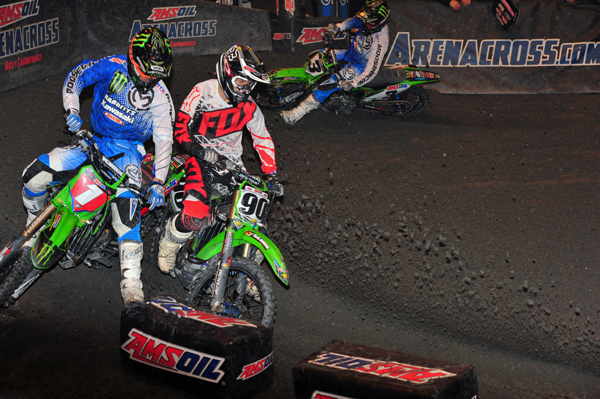 Early in the first main of night 2, Jacob Hayes put series champion Tyler Bowers over the berm.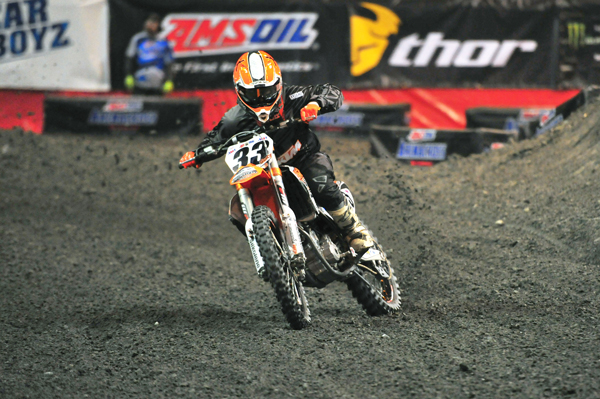 Gavin Gracyk had his KTM running fast on night 1, finishing 4th overall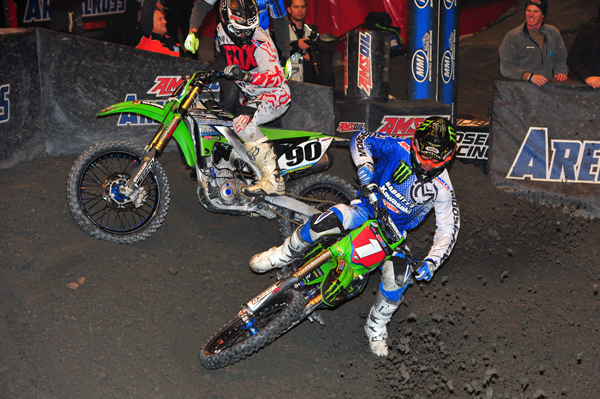 A lap after Hayes put Bowers over the berm he drove into Hayes in the same corner, knocking him completely off the bike in one of the hardest take outs I have ever seen. Unfortunately I missed the take out but did get the action a lap later when Hayes was still trying to start his bike and Bowers used him for traction.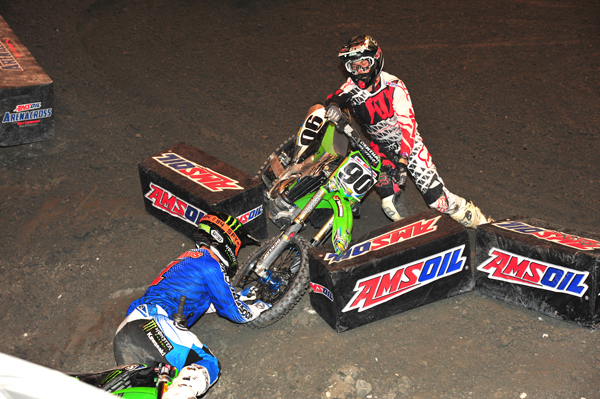 Both Bowers and Hayes went down. Bowers, while still on the ground under his bike grabbed Hayes' front wheel and refused to let it go until he got up.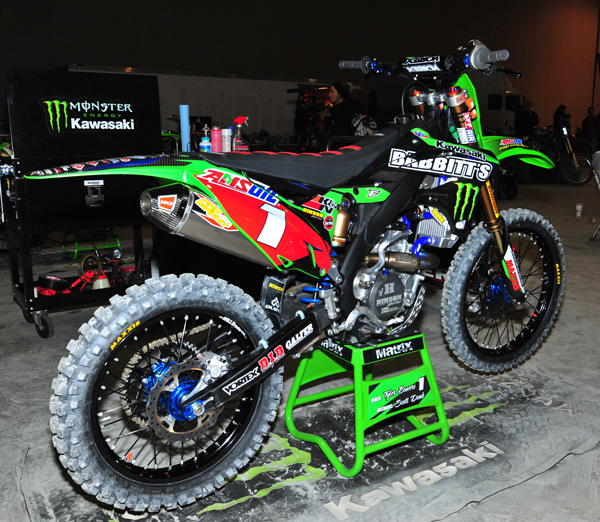 Tyler Bowers Babbitt's Racing – Pro Circuit – Monster Energy – Kawasaki is looking on point with black frame and swingarm. Tuned by Donk by the way.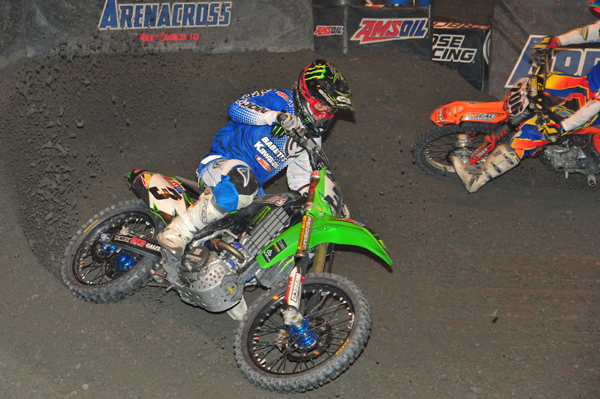 Zach Ames was on the gas all weekend, leaving Worcester with the lead in the series championship