Buckley's been shooting for years, here's a couple of his favorites
Buckley's been shooting for years, here's a couple of his favorites
I started shooting Motocross Photos in 1975 basically just because I liked to but then when I started showing some of the guys I knew who raced they would tell me, hey you should sell those, when I asked them "who would buy these?" they said we would we'll buy them all. Those guys were true to their word and they bought every photo I took of them and that was the start of Buckley Photos. Since then I've shot a ton of local races around here in New England, I'd say 99.9% of the novices that have ever raced in New England have a Buckley photo of themselves hanging in their garage.
I also shot a ton of nationals and supercrosses X Games Gravity games road races GNCC's a little bit everything over the years traveling around the country shooting for almost every motorcycle magazine in the world I guess as well as shooting for almost every motocross clothing and accessory company in America. Want to order a classic print or something else? Go to buckleyphotos.com and we'll hook you up. Thanks for reading- Paul Buckley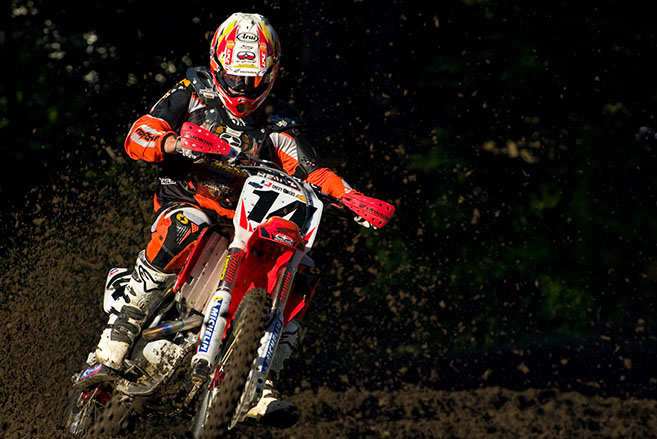 Buckley: "This is Kevin Windham at Binghamton in 2003. It's Sunday morning practice, I was up at the highest point of the track hiking around looking for cool shots when I saw the riders popping out of the shade into the bright sunlight. I knew it'd be a cool shot but I also knew it would be a full manual shot, even the best in camera meter would be fooled by that dark background. I took a couple test shot of some other riders, made some adjustments and then nailed this one when K-Dub came through.
The nest few years I'd go back to that spot on Sunday morning trying to duplicate it but there was always something missing, no sun, too muddy, trees grown in the way. Sure glad I got that one."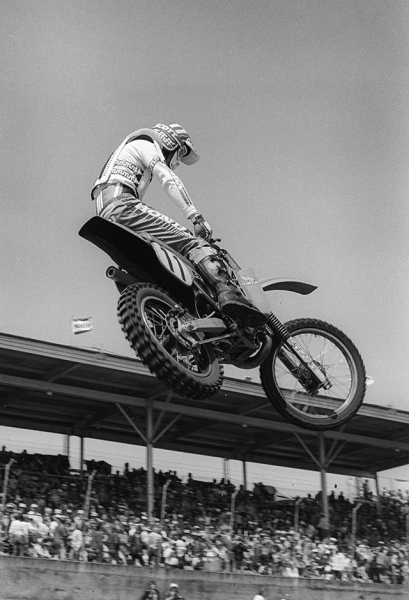 Buckley: "This is a shot of David Bailey from the 1983 Daytona Supercross. I've always like this shot maybe because of the angle that I took it from but also because of the way David looks, perfect as always. Of course I'm still a fan of black-and-white photos having shot I don't know how many thousands of rolls since I started in 1975 until I switched to all color somewhere in the late 80s. I'm not sure how he did that day I know he would remember. I'm not even sure if this photo ran in any magazines back then was always kind of but since it's still one of my favorites."