Here they are, the best of the West.
Here they are, the best of the West.
Photos By: James Lissimore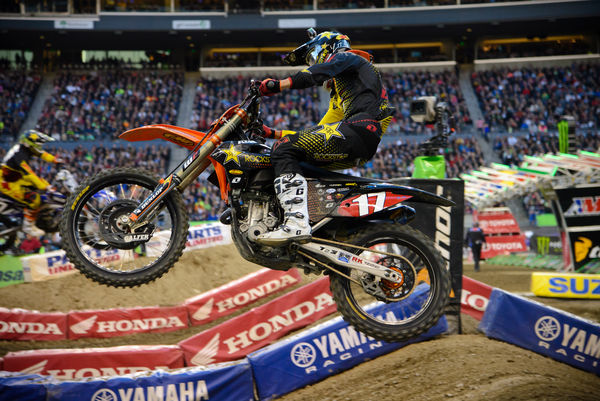 1st Jason Anderson
Best Finish: 1st (four times)
Worst Finish: 6th (Las Vegas)
Cole Seely was his usual self and very fast but there's no doubt that start to finish; Jason Anderson was the best rider on the west this year. I know he won a race last year but he still surprised me with his jump up in 2014. He was a different guy, he rode with a ton of confidence and he really looked to be riding on the edge yet in control if that makes any sense. Maybe it was the constant jersey un-tucked that made me think of that. I know Seely said he wasn't feeling well at Phoenix when Anderson caught and passed him on the last lap but to me, most of the time it looked like Anderson wore Seely down. Just small mistakes by Cole but that's all it takes. After Wilson's bike coughed at Oakland and Anderson again took a last lap pass for a win, he had one of the weirdest stats ever in that he had three wins and just five laps led! Anderson was great this year, he's come a long way from his rookie season and to me, he's very well-suited to make a transition to 450SX next year.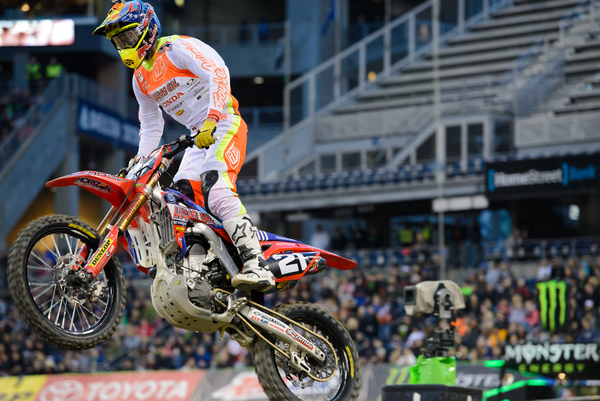 2nd Cole Seely
Best Finish: 1st (twice)
Worst Finish: 4th (four times)
Speaking of bizarre stat lines how about one where a guy wins twice and NEVER finishes worse than fourth and still loses the title? Seely was very good this year but Anderson was just a little better. Cole's a great starter, he's got great indoor skills and is a very precise rider. I think he does get a bit rattled with lappers and when someone puts heat on him. How many unbelievably incredible Cole Seely come-from-the-back rides to win can you remember? Not really any, Seely's wins come from him getting the holeshot or a good start and then with a clean track he rips off a commanding win. I also think that a part of Cole's success that not as many people were talking about was the TLD Honda's themselves. Cole won on the older bikes so it's why he won but in watching Seely and his teammates you could see the teams bikes were very, very good. Anyways, nothing really wrong with Seely's supercross season, it was awesome. It's just that Jason Anderson's was more awesome.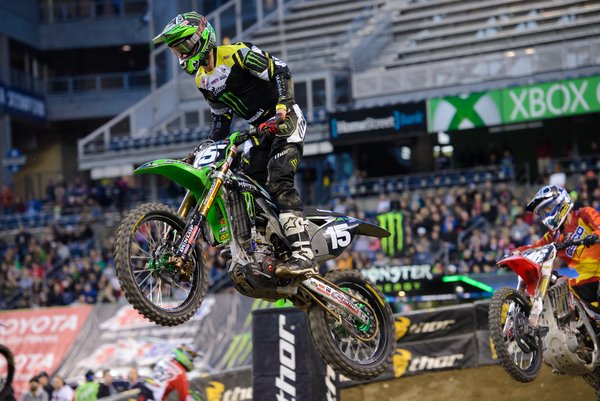 3rd Dean Wilson
Best Finish: 1st (twice)
Worst Finish: DNF (San Diego)
And speaking of what's NOT awesome, here we have Dean Wilson. With his two wins this year Wilson pulled further away from Jeff Emig in the "250SX rider with the most wins to not have won a title" department. This title should've been Dean's. I really think that put everyone on their best day and Wilson's the best rider in this class but once again, he didn't get it done. Early season fades made his margin of error pretty thin and a crash at Anaheim 2 made his margin razor thin. Then he crashed out at San Diego while leading and that was it. Wilson went 1-2-2-1-1-2-2-1 in the first eight races of the season in timed qualifying (the only rider to ever beat him was Anderson) and only got two wins (one of them in Vegas when the Anderson was hurt and nervous). It's incredible that Wilson is going to end his four year 250SX career without an indoor title. His third in the series was almost by default and it shouldn't be looked at as anything that good for Dean or his team. It was title or bust for this talented Scot and so this finish means it was a bust. I know he had arm pump bad in the beginning of the year but that doesn't explain the silly crash at San Diego when he still had a shot at the title. These things just keep happening to Dean so it's best for him to be moving up next year.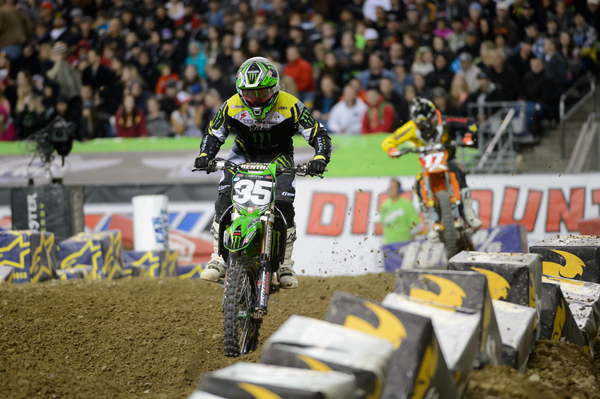 4th Justin Hill
Best Finish: 1st (San Diego)
Worst Finish: 8th (Phoenix)
If Hill hadn't had a two-year deal with PC, I think he would've been off the team for 2014. Such was the frustration that Mitch Payton had with the younger Hill brother at times last year. He wasn't really getting it and Payton wasn't seeing the speed he needed to see. Mitch is the kind of guy who says "we can work with speed" and would rather see a dude go out there, lead and then cartwheel then just ride around in 8th. Riding around in 8th is like pulling Payton's fingernails out. He doesn't like it one bit. Anyways, Hill was injured a bit last year and never got a solid go at the whole thing and expectations weren't high for him this year. At least if you're last name wasn't "Hill". There was no more improved rider in either 250SX series than Hill as he won a race and made three other podiums. And the season didn't start out that good for him either with 6-8-5 finishes the first three races. But from there something clicked and he began to realize what he had inside of him. Hill will be a title threat next year no matter what team he rides for.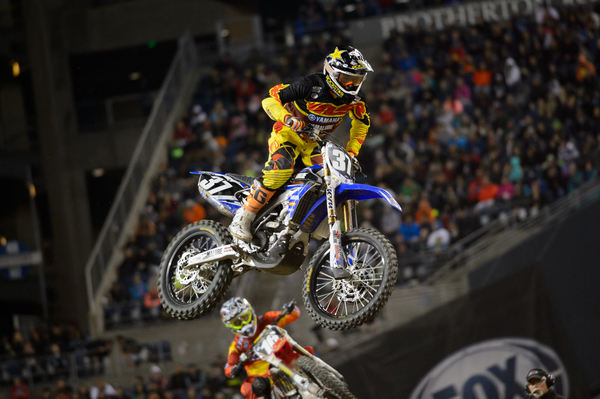 5th Cooper Webb
Best Finish: 2nd (Twice)
Worst Finish: 14th (San Diego)
Webb had a pretty good season and like Jeremy Martin, left his best for last as he led a bunch of laps and almost won Vegas. This was Webb's rookie supercross season and there certainly wasn't really much to complain about other than Webb's penchant to try and force a pass in there that wasn't ready to made at that moment. But those are errors by commission and he'll figure it out next year. Cooper's supercross season was a lot like his rookie motocross year last season. Some moments of brilliance, some moments where you didn't really notice him and other times you recognized that he was indeed a rookie. But as I said, nothing wrong with this finish for a first time out.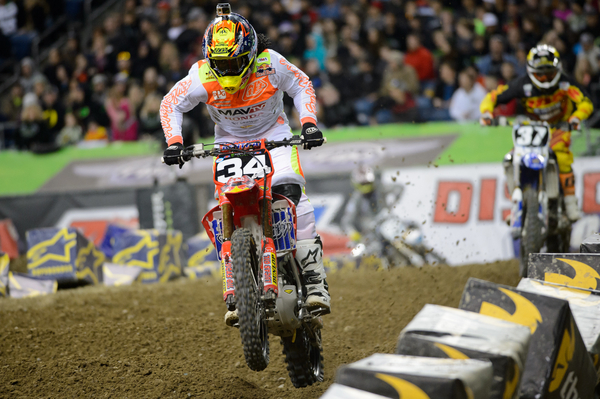 6th Malcolm Stewart
Best Finish: 3rd (three times)
Worst Finish: 16th (Oakland)
I still think that Mookie is too big for a 250F but he somewhat proved me wrong this season when he ran up front a lot and got pretty good starts. Just a monster out there, Malcolm would lean into dudes in the turns and just make room for himself out there in the opening laps. And he's very good in the whoops. I didn't like that good-sized chip he had on his shoulder out there where the slightest pass would make him determined to park that guy the first chance he got. I think he needs to relax a little bit with that extra curricular activity that eventually landed him on probation for repeated moves. Like big bro James, Mookie has rare talent and it was amazing to me that he hadn't made a podium in the 250SX class until this year. And he made a comment in Vegas about it being his last 250SX race so I guess he's moving up next year and I've got to think it's alongside James on the Suzuki.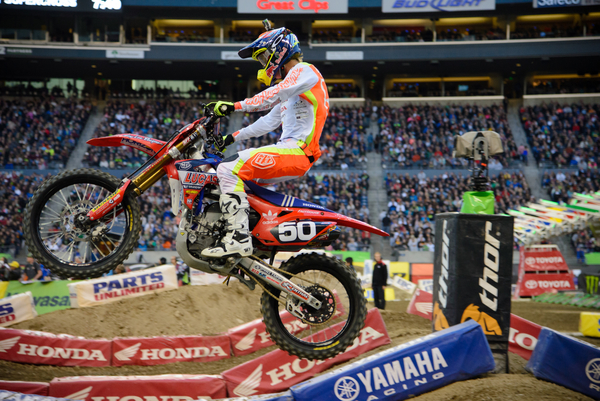 7th Jessy Nelson
Best Finish: 5th ( Seattle)
Worst Finish: 11th (twice)
Nelson missed three races last year in his rookie year but he also got a fifth last year which he matched this season. A remarkably consistent season with 9-9-10-7-9-6-10-5-9 finishes in nine races. Nine races and all of them between 5th and 10th which may make you think that he's nothing special but trust me, in this class, it's a pretty impressive feat. It's hard but for the very best guys to be that steady in the balls-to-the-walls 250SX class. So despite no real standout moments from Nelson (him and his rookie teammate Shane McElrath were often riding together and neither guy seemed to be too far from the other at any time during the race) this is a good finish for him and something that would make TLD happy and something they can build on. If this circle-of-race-results thing keeps happening like it usually does, Nelcon should be in contention for podiums next year, his third in the class.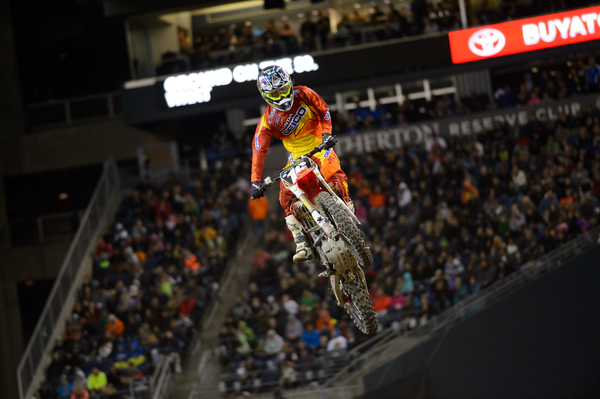 8th Zach Osborne
Best Finish: 3rd (twice)
Worst Finish: 8th (Anaheim 2)
Last season, Osborne's first full season in supercross since he came back from purgatory Europe, he finished seventh in the series with 115 points and one podium. This year he's seventh once again with 114 points but he missed two races with an injury. Zacho's season started well with a couple of thirds but at Anaheim 2 he was fourth, behind Wilson, and everything looked great for another podium when Wilson went down and collected Osborne up. He limped the finish from there, finished Oakland ok and then got hurt. Last season he rode injured through a bunch of races and this year he didn't make all the races. At his peak he's not as good indoors as guys like Wilson and Anderson but he's still a top five guy all day long if he can avoid injury. But so far he hasn't been able to do that. I'm also not sure he'll be back at GEICO next year which I'm not sure is a good move.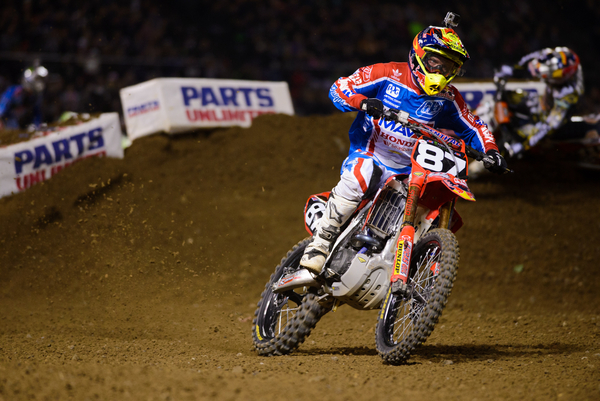 9th Shane McElrath
Best Finish: 5th (San Diego)
Worst Finish: 16th (Anaheim 1)
A ninth in points in your rookie season? Yeah, we'll take that. When McElrath made his pro debut last year in the outdoors, it was more of an "Ehhhh" than a "WOW" but you can see that the kid can ride. Being on a team like TLD helps you out a ton and Shane improved his "Ehhhh" to at least a "Hmmmm". As I said in the Nelson bit, it was amazing how much Nelson and McElrath found each other out on the track. In fact four times in nine races they were one position away from each other. And in the other five races they weren't that far apart besides the opener at Anaheim. I know this is going to be a bit of a broken record but there wasn't anything Shane did to make you be amazed at him but he also didn't suck either. This was something to build on indeed.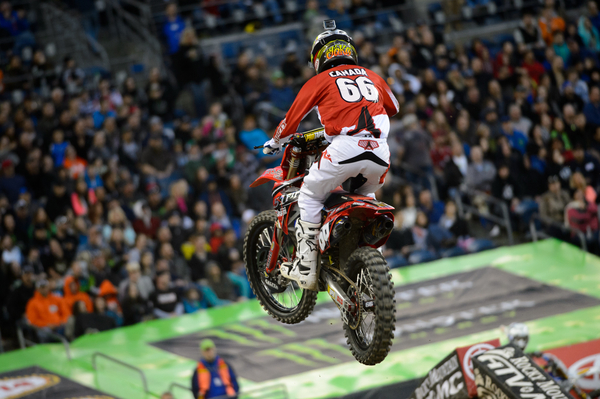 10th Jake Canada
Best Finish: 7th (Anaheim 3)
Worst Finish: DNQ (Anaheim 2)
I was watching the Canada/Leib/Politelli battle at the first round and was thinking that those three guys were going to battle to be the top privateer on the west coast. Politelli broke his leg before round two and Canada ended up outlasting Leib by four points for a top ten in the series. And both riders had some tough times in the series which is many times just something that privateers do when racing on their own. It always seems that things just slip through the cracks- just another reason why being on a team is so awesome. Anyhoo, good season for Canada but nothing that is going to get him a salaried ride on a top team so again, if I'm Jake I get on that 450 and try to make it each week being a main event guy which is what he is. He's got skills but I do think he looked a little tired here and there in the main events.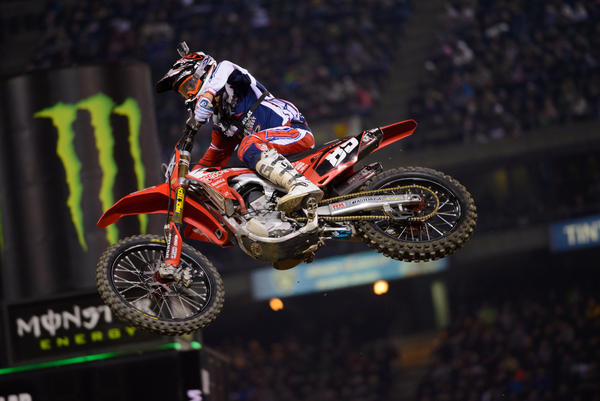 11th Michael Leib
Best Finish: 6th (Oakland)
Worst Finish: DNQ (Phoenix)
Leib's a good starter and has good supercross skills. He was often very quick to pick up on difficult sections out on the track and he's got good sprint speed. Leib always seemed to be battling an ailment with himself at every race and was just trying to make it through the whole series including shipping his bike to a race and pitting out of a rental car. While this is admirable you have to wonder how much the uneasiness of Leib just trying to make it to the races affected him during the week and at the races. Leib's had three years of trying to do the 250SX West coast series and this is his best finish in the points so that part is cool but I don't think his results (in a stronger coast than east) are going to be the springboard he needs to get a good ride…never mind the complete absence of national results. Time to grab a 450 and privateer up in that class in my opinion.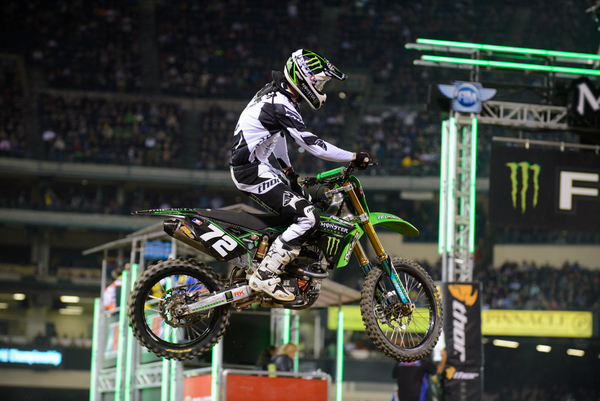 12th Dakota Tedder
Best Finish: 10th (Anaheim 3)
Worst Finish: 17th (Phoenix)
Tedder's just worked on improving every year and this year might be his best yet. Dakota made four mains last year and this year he was in there every week with a season best top ten. Working with Josh Hansen this year seems to have helped Dakota out with his skills, there were times when he was out of qualifying position and rode himself into a spot into the main. Outside of one bad race, Tedder finished between 10th and 13th in the other eight races. That's pretty remarkable. A factory rider due to his families wealth, some kids in this same position sort of coast around knowing that they don't really need to work at anything because pops is rich. And there are some in the pits that maybe out of jealousy, maybe out of bitterness, look down on the Tedder's big set-up and somewhat lack of results for Dakota. That sort of sucks but I've seen it before with riders in the past- here's the thing though-Dakota is obviously putting in the work and trying to get better every year. You've got to respect that.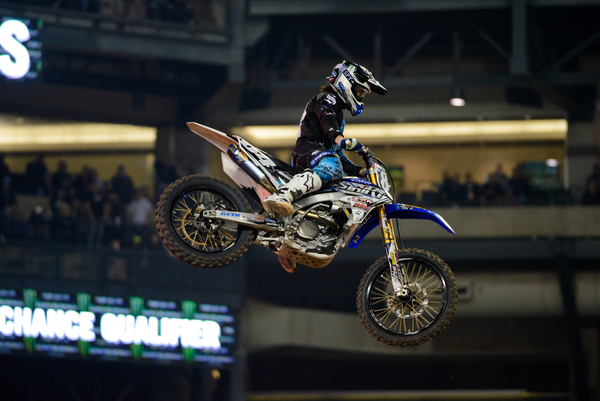 13th Scott Champion
Best Finish: 8th (San Diego)
Worst Finish: DNF (Anaheim 1)
In 2011, Champion finished 21st in the points with five mains made and a high of 15th. In 2012 he finished 17th in the points with six mains made and a high of 10th place. Last season Champion finished 19th in the points with five mains made with a high of 15th place which he got three times. He's a privateer veteran of the series and I think he rode better than ever this year. 13th in the points, every single main event was made and he rode himself into qualifying position quite a few times. He was on the Strikt Racing team (which is a line of gear based out of Canada- who knew?) so maybe just having someone there to help was a big reason why he was better. Whatever it was, Champion wasn't a champion this year but he was very good. It's nice to see a guy that's just sort of there each and every year take a noticeable step up and improve. That's not easy to do you know…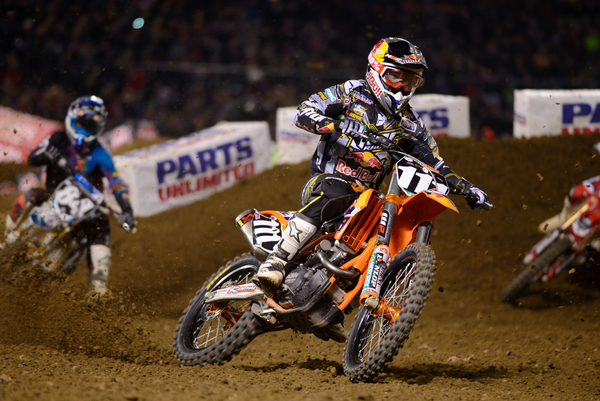 14th Dean Ferris
Best Finish: 7th (Phoenix)
Worst Finish: 14th (Anaheim 1)
Ferris's rookie supercross season wasn't that bad. As a factory Red Bull KTM rider I'm sure there were people looking for him to be better but c'mon, give the guy a break- it was his first time racing supercross. After the first six rounds he was tenth in the points, nothing too bad about that. If you went to the races you saw Dean get some good starts in the heats and mains and go backwards but he sort of knew his place and wouldn't really start fighting until he was kind of in his spot. Which is smart to me. Unfortunately for Ferris, he got hurt after San Diego and his and Roger DeCoster's big plan of having Ferris come into the nationals and place top five or better is smashed into pieces when Ferris broke his wrist. If we see him back here next year in supercross, I'm sure he'll be a bit better.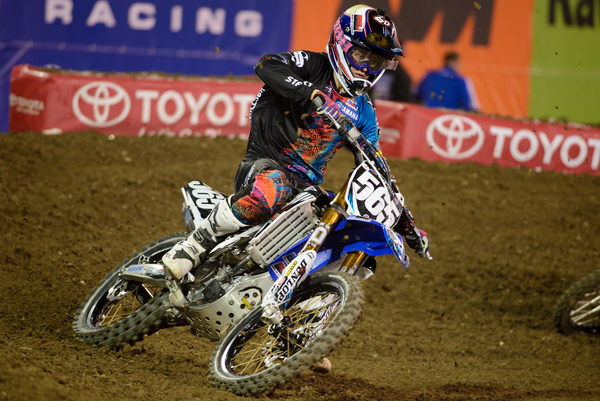 15th Preston Mull
Best Finish: 12th (San Diego)
Worst Finish: DNF (Anaheim 1)
Privateer Preston Mull put in a nice showing this year. He didn't race Phoenix, missed the main by one spot at Anaheim 2 (HE WAS JUST SHORT) and didn't race Oakland. And with the crash out at Anaheim 1, that means he got this position with only five main events finished which is pretty good for a privateer guy like Mull. I'm getting old so it was always confusing to me as I mixed up Mull with Chris Howell all the time. Yeah, that's right, I just said that.