Moser's worst nightmare comes true
Moser's worst nightmare comes true
Shortcomings #1 Vol 3
Photo: Simon Cudby
Short-com-ing
A fault or failure to meet a certain standard or expectation.
"he is so forthright about his shortcomings, it's hard to chastise him"
We're back again this season to touch on some riders that had some type of Shortcoming on the weekend. I can't believe I've been doing this for three years now. I'm not sure what is more surprising, that I routinely submit this article before my deadline or that Matthes continues posting this stuff on his website. The term Shortcoming was a convenient play on words for me to tip my hat to my favorite rider Andrew Short and also give a bit of press to the guys that had some type of "short" fall. This has worked out pretty well in the past until I inevitably had to feature my favorite rider, which was never my intention.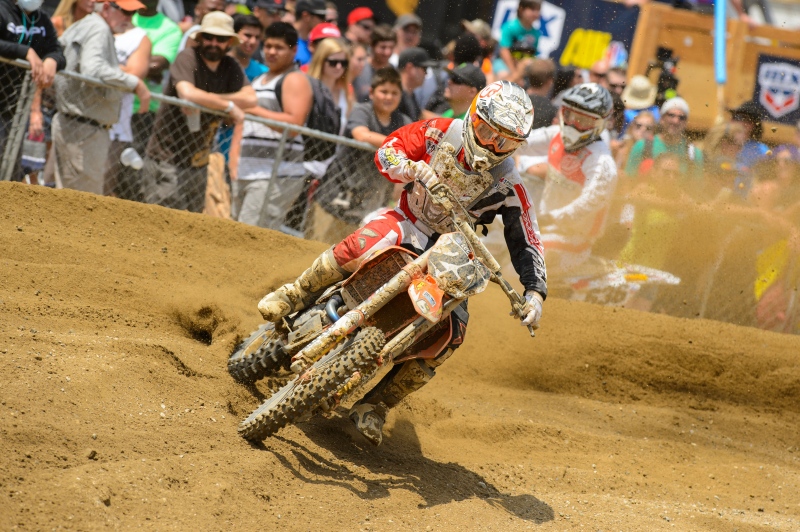 Moser's hero is the subject of his column this week. It always hurts to type about the one you love.
Shorty came up Just Short of finishing the first moto at Glen Helen with a chain issue, ironically in the same corner that Barcia also had a chain problem. In the second moto Shorty was charging hard making passes looking good (like always) and had a big crash with only a few laps remaining. Well Shorty is a glass is ½ full type of guy and that's only one of the many reasons I like him. So as much as it pained me I got a Short interview with Shorty about being featured in Shortcomings.
Instagram
I'm a big fan of Twitter and Instagram it's changed the way you can interact with riders, industry people and like-minded fans of the sport. I scrolled through Shorty's Instagram timeline and pulled some of our pictures together.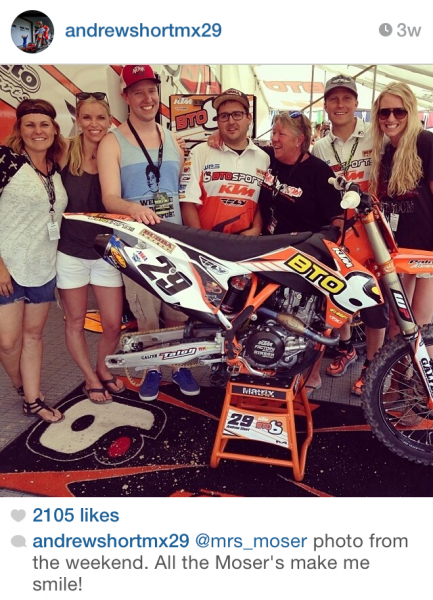 Viva Las Vegas – the Moser family pretty much stormed the BTO pits and they couldn't have been more hospitable or better sports about it.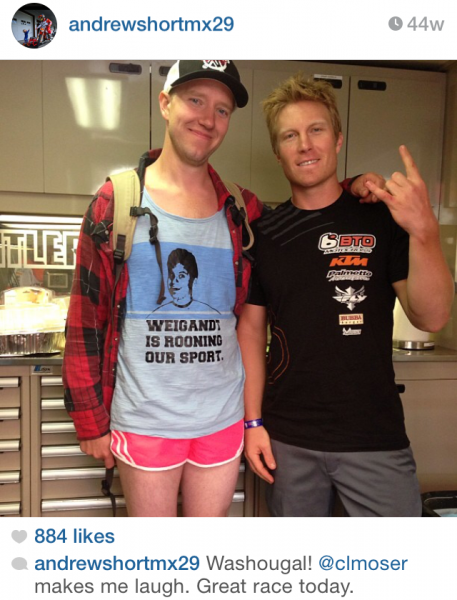 Washougal – I don't know how I'm going to find shorter shorts for next year.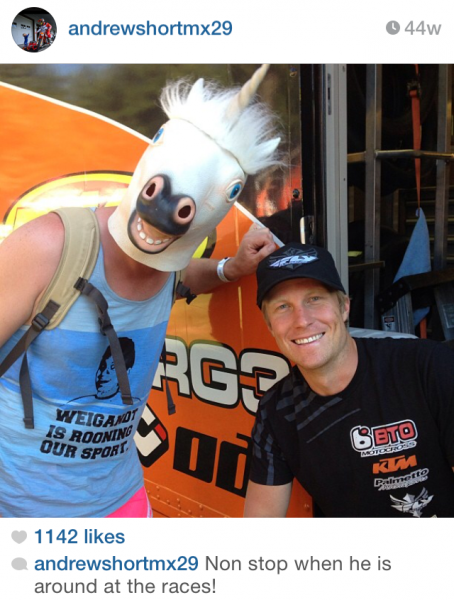 Washougal – If you have trouble matching like I do, come to find out a Unicorn mask is fashionable with anything.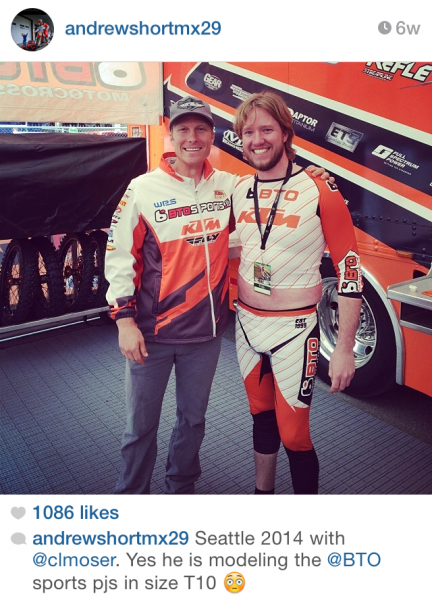 Seattle SX – I hope it wasn't the last ever Seattle SX but it if was at least from what I can remember it was memorable.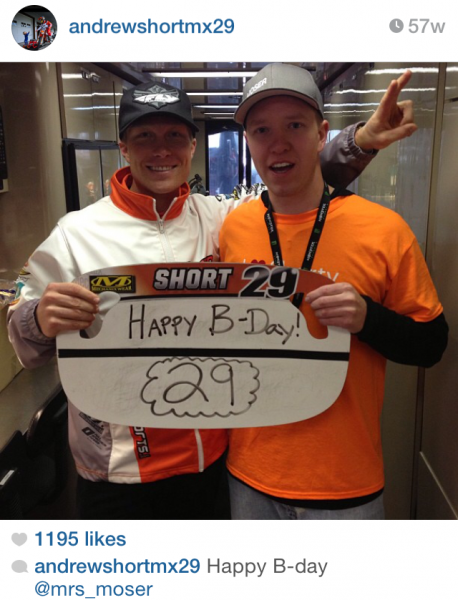 Happy B-day – Nothing like missing your wifes 29th birthday to go to the Seattle SX, she's a very patient and understanding women.
Thanks for reading please email Weege with any compliments and complaints, he is also happy to provide you with the TV schedule for when the race will be aired in your area.
Moser
Please send any and all comments to jasonw@racerxill.com