Test #2: Race Tech Suspension with Gold Valves
Test #2: Race Tech Suspension with Gold Valves
Suspension can be rated as one of the most important characteristics of any motorcycle on the market. Some even say it is THE most important. Regardless of which way you slice this dilemma, I am a firm believer that suspension is within the top three primary categories of getting a bike to become a complete package (motor & ergonomics being my other two).
I have been riding orange for the last 3-4 years, after spending MANY years on a combination of Honda and Yamaha, and I have always felt that the WP suspension provided on these Austrian imports is sub-par in comparison to Showa and KYB. In all honesty, they have made much better progress in recent years, with 2014 being the best to date with their inception of the new 4CS forks. Unfortunately, there is still much room for improvement. At this point, there was no choice but to call upon the experts at Race Tech to get my 2014 4CS forks and stock WP shock dialed in.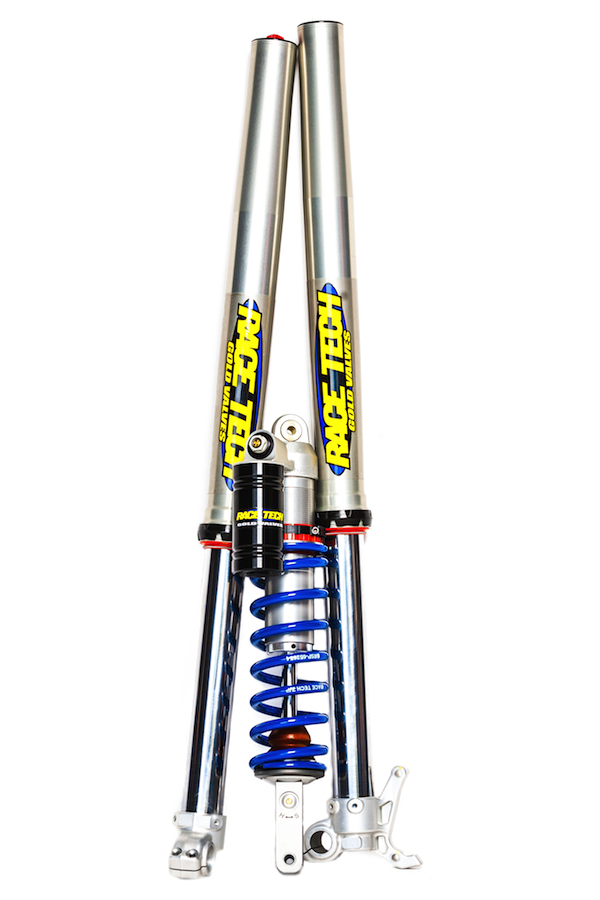 Race Tech has been around for many years with proven success in multiple areas. They have riders in all categories; motocross, supercross, offroad, freestyle, you name it. Because of this, their depth of R&D helps set the bar with performance based platforms for any rider, with any skill level. For this particular test, I needed to find a good set up for WORCS style riding and racing. Again, being a desert rat that loves motocross, I need the best of both worlds (the definition of WORCS racing). Before we get into the specifics, I need to clear the air. Riders must know that suspension is NEVER perfect. It will change as riding conditions change, from track to track, from hard to soft, from big jumps to small jumps, as you get fat or skinny, etc etc etc. Just look at how much our current pros complain week in and week out about "set up". When you are looking to get your suspension revalved by a professional company such as Race Tech, you need to trust their years of experience, rider support, and industry leading components. They spend thousands of hours developing platforms in every facet to provide the weekend warrior like me with a suspension package that is highly competitive. Enough small chat, let us take a look into their work.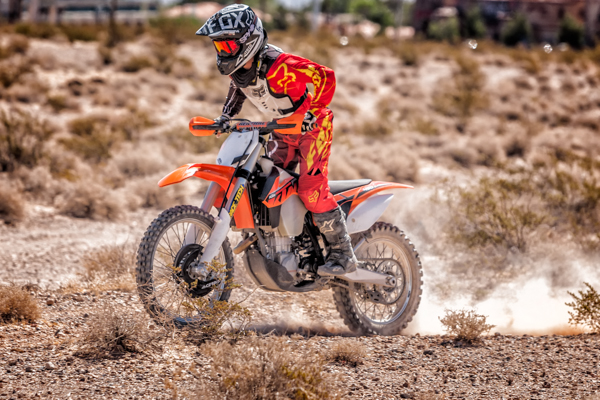 Race Tech called upon the very experienced offroad veteran, Paul Krause, to help develop the best settings possible for the 2014 KTMs. With years of professional racing experience under his belt, his depth of knowledge and feel for great tunes is at another level. In addition, the products that compliment Race Tech's overall set up can include Hi-Performance springs (which are very light weight), rebound separator valves for the shock, and ultra-slick suspension fluids. Most importantly is their Gold Valves, and if you need a little insight into what these are about, here is what Race Tech has to say: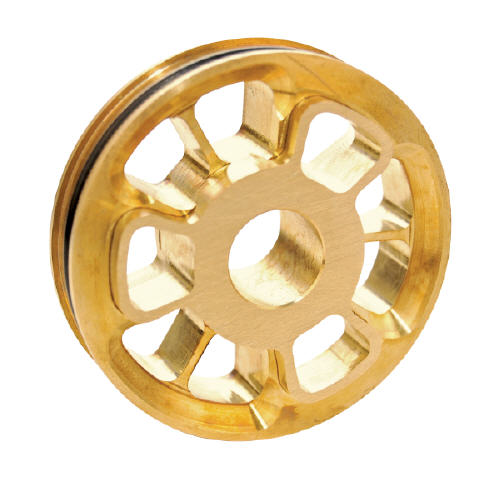 "They are designed to break through the limitations of stock piston designs. Research has shown that the stock piston ports induce unnecessary harshness. Gold Valves are designed to reduce piston restriction so harshness is dramatically reduced. This also allows the valving stack to be personally tailored to the individual rider. Tests have proven that bottoming resistance is actually increased as the harshness is decreased. Traction is also improved."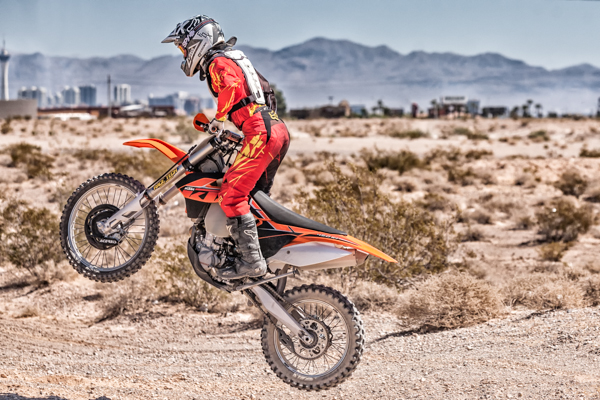 After bolting my bike back together for the test, the first thing I noticed is how balanced the bike became. In my opinion, the KTM's tend to ride front end high in stock form, making the bike more weighted towards the rear. Race Tech's set up is perfectly balanced, front to back, making the bike more stable and trust worthy. Performance spoke for itself, with the bike becoming very comfortable at high speeds through our rough desert terrain (whoops, rocks, silt, and square edge hits). Since the rebound and compression clickers are not tuned specifically, I did notice more impressive gains in performance after spending a few hours dialing them in for me. Remember, as discussed earlier, it is important to keep this in mind in order to get the bike to handle it's best in different conditions. I also noticed that bottoming resistance was greatly improved, which I assume is by way of the Gold Valves. Initial stroke of the forks tended to be relatively stiff and unforgiving, but when riding at speed and taking big hits is where they had the best feel. The rear shock was solid, stable, and predictable, and required only a few minor adjustments to make it even better. It is nice knowing that the shock will perform very well in almost any condition moving forward.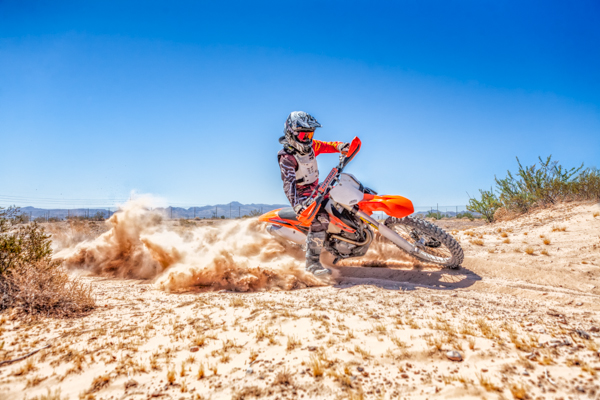 Overall, Race Tech's work has helped provide a completely different feel to my KTM. My bike lacked confidence in a lot of different areas, which the suspension was responsible for. It was twitchy at high speeds, harsh when bottoming out, and unbalanced front to rear. The new set up alleviated a lot of these problems, providing a very stable performance based platform that will work very well in a lot of conditions. If you are interested in getting work done, but unsure of the best way to send your suspension in the mail, surprisingly, Race Tech has an answer for that too. For $15, they will send you a suspension box with packaging material that allows you to get your forks and shock to them safely. What is there not to love about that service?? Furthermore, for us KTM riders (and more), Race Tech is an authorized WP Center, providing service and spare parts to the masses. In the end, suspension is confidence inspiring, and I highly recommend any rider to look into a company like Race Tech to get a specific set up done for their bike.
If you're thinking of getting some Race Tech work done, use "pulpmx2014" code to save with those guys.
Photos By: Cody Boor
www.boor-levy.com