Swizcore & I look at the top twenty in points
Swizcore & I look at the top twenty in points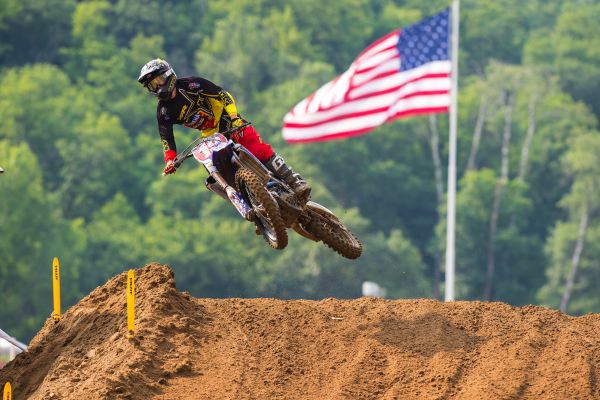 1st Jeremy Martin- Right out of the gate Jeremy Martin was unbelievable. It was like a different guy was on his bike from the Martin that we had seen in supercross. He was amazing right from the first moto of the year to the last. Five straight moto wins to start and it was see ya later from there. His starts were great, his fitness was great and well, also his speed. Martin's a compact package of a rider that never looks out of control. Everything is tucked in and there's not much movement all over the bike. He's a little blue missile out there. The turning point was either A- when the gate dropped for the first national of the year or B- Redbud first moto when Baggett had caught him from a ways back and wasn't that far back in the points. He was going to break Jeremy and show him who the boss was. After all, Blake was going a lot faster in the previous three laps. But Jeremy, with Baggett all over him, lowered his times and actually used some lappers to pull away from Baggett and win the moto. Blake threw his best at him and Martin answered. There's also no doubt that the all-new Yamaha 250F was a part of the reason why Martin won (and Webb was so good) and there's no way he wins this title on last year's bike. Start to finish, Jeremy Martin was the fastest man on a 250 in outdoors this summer.
Swiss- The Jeremy Martin we saw in the 2014 MX series is the ideal racer. He is unaffected by the industry circus and distractions being succesful can and do, bring. He's almost savant-like in his demeanor even in the wake of sheer dominance. I see a healthy Jeremy martin securing titles for years to come.
Key stats: Five overall wins in twelve races and Martin led 41% of all the laps run in this class.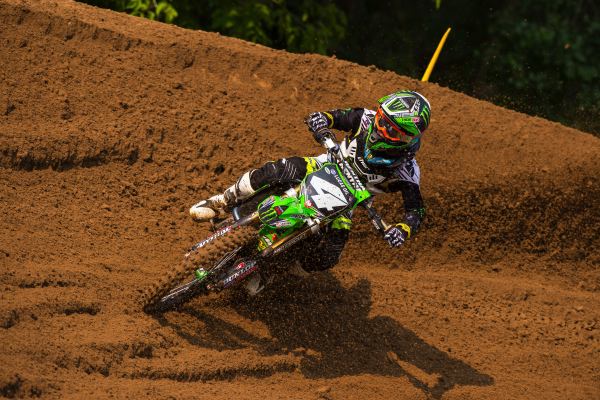 2nd Blake Baggett- The starts…oh the starts. Baggett can't seem to get off the line like his fellow title contenders and that's what did him in this year. Well, also the two mechanical's. Even without those DNF's he still wasn't in position to stop Jeremy Martin because he couldn't get positions off the gate. During Baggett's title winning season a couple of years ago he was unreal ripping through the pack and it's still amazing to think about how effing great he was in the last 10 minutes of a moto. He was good this year but not as great as before and his margin of error just kept getting slimmer and slimmer as the motos wound down. Millville was the turning point where he again charged hard in the first moto to get a well deserved fourth. Second moto he grabbed the lead early but tipped over shortly after that. Then his bike blew up again and it was curtains for BB4. He never again rode that inspired until the final race when the runner-up position in the points was up for grabs. Doesn't look like he's going to be back at Pro Circuit next year.
Swiss- I still feel like Blake's wrist is a detriment to his ability to consistently put his unique style of blistering laps together. The PC bikes had a few reliability issues this year and I also can't help but feel that that stems from Geico and the Yamaha bikes being so damn good now that PC is having to push performance higher than ever. It seems odd that Blake would stay down in the 250 class but not stick with Mitch but sometimes a fresh start can make the difference. Since Blake has already won a 250 MX title, I can't see the point of him staying down unless he's wanting a regional 250 SX title and/or wanting to bulk up more before moving up. It sounds weird to say that runner-up seems lackluster but coming from the days when Blake would leave his opponents stupified as he stretched his leads, it is a little yawn-worthy.
Key Stat: Two DNF's which is two more than Martin had all season.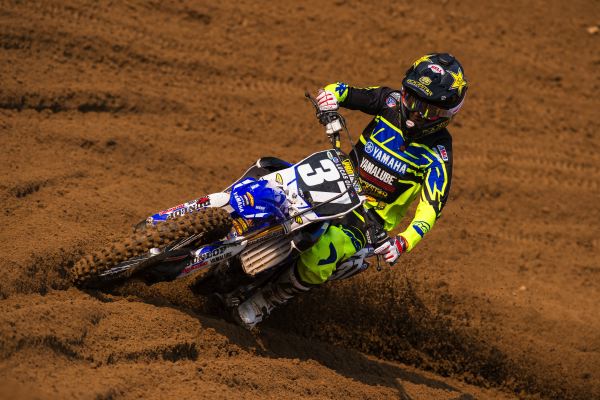 3rd Cooper Webb- Pretty good season for Webb as he won his hometown national and collected another nine podiums after that. Webb couldn't seem to get the starts that Martin could and that was a big difference to me. He was close to Martin in speed and his fitness looked great but giving Martin a head start just wasn't going to work out. Webb's a prettier rider to watch than Martin on the track and he's a better interview off the track than Martin but it's Jeremy thats got the title. We saw in supercoss that sometimes Webb loses his focus a bit and tries to slam a dude when it's not really there and in the nationals there were a few times when some dudes were pissed at him for his, what they felt, was unneeded aggressiveness. But hey, you can always learn to dial that down rather than try to get a guy to ramp it up. Webb will win more races and possibly titles next year. He's going to be a star in this sport.
Swiss- Cooper looked pretty impressive this year. Like an M-80 at times. Very exciting, lots of body english on the bike but sometimes he went boom like an M-80 too. Consistency was his bugaboo but his podium exploits were always a positive. You just know he's chomping at the bit thinking about 2015 when he applies his learned lessons and the oft compared Adam Cianciarulo is lined up for the series.
Key stat: 11 podium finishes in 24 motos which was 9 more than last year.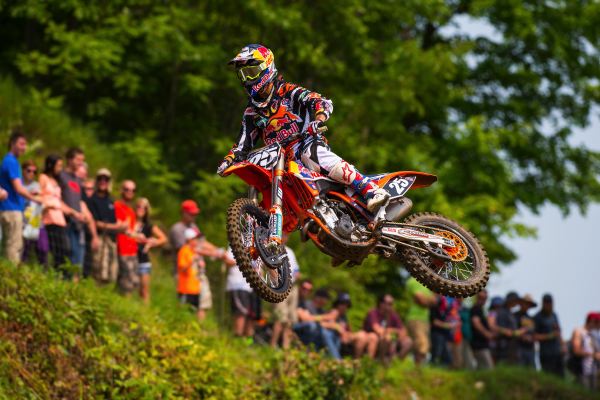 4th Marvin Musquin- Musquin came into the outdoors still not trusting that his twice-repaired ACL ligament in his knee was 100%. And then he hurt his shoulder at the first round. So to leave The Helen with 24 points had to feel like a win for the Frenchman. Hangtown wasn't really any better and in the first half we waited for the "old" Musquin to come back. After missing supercross it's not easy for a guy to get back to the same level as everyone else that had been racing and Musquin's rust showed through early. And I don't think his endurance was where it needed to be either. So it took a little bit of time but Musquin eventually got back to his old level-maybe even better. His domination of Washougal was super impressive as was his precision mud riding in Indiana. At the final race it was amazing that Marvin actually had a shot at second in the standings but he did. Seven moto podiums in the last twelve motos of the year showed his speed. I wouldn't put him as the fqvrotie for next year's 250MX title but he's not far off.
Swiss- Marvin has the complete package when it comes to the ability to win a title. What he also has unfotunately is a knack for getting caught up in trouble each series which puts those title hopes to bed. Great guy, crappy luck string.
Key Stat: 223 second half points which ranked second in the class in that time frame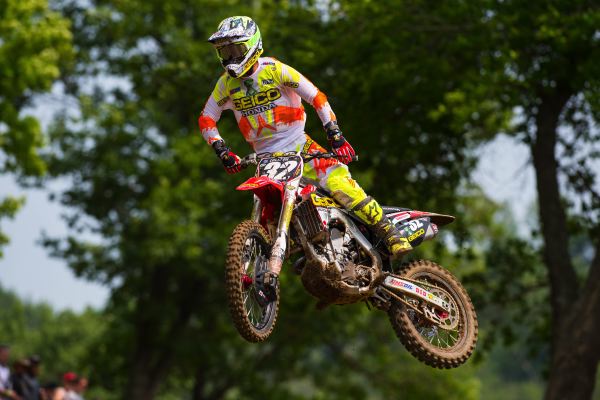 5th Justin Bogle- Here's a guy that should win his first career national and challenge for podiums every week next year. Bogle came on in 2014 and backed up his first ever sx win/title with a great outdoor year. I've always thought that before a rider can win a title he has to get a win the year before. Except, of course, phenoms like a Carmichael or Stewart. Anyhoo, what a turnaround year for Bogle and if you were paying attention you noticed that it started at the end of last year outdoors when he was looking like he finally figured it out. He collected six podiums this year and improved his season point total by almost 70 points. There were motos when Justin started up front and got shuffled back and after the race was over, he never made excuses. He admitted when other riders were better than him and there weren't any fingers pointed anywhere else. He'll be very good next year and maybe, just maybe could win the national title.
Swiss- It's good to see Justin make me look so smart. In his rookie year when he had a few less than flattering on track episodes, I was convinced he was a good dude just making poor decisions and they happened to be on camera. It's clear now that my first impressions were right. Justin cares and puts in the hard work and he's right on hte cusp of reeling off wins. It's going to be tough with the class of characters he's racing in the years to come but I know he's not goign to relent.
Key Stat: 7 career 250MX podiums- all achieved this year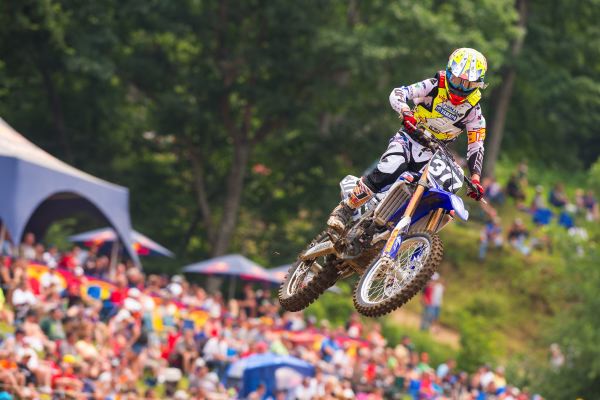 6th Christophe Pourcel- 9 Oakley Bomb Awards for fastest qualifier (a few of those going faster than the 450 class!), 9 holeshots out of 24 motos and 49 laps led this season (tied for second most in the class). And "just" one moto win and one overall win this year. This is the riddle of Christophe Pourcel. After taking an entire season off from racing last year, Pourcel made his return to American motocross and I can't figure out if his year was any good or not. It's REALLY hard to get back to the top in this sport after missing a year and Pourcel sort of did that with all of those above stats listed. But yet, one could say that he probably should have more than one moto win on the year. His fitness wasn't on the level of his main competitors but at 26 years old, he's got a lot more race experience than those other guys. And it showed as he counter-attacked whomever was behind him and left those guys most likely swearing under their breath. I guess sixth in points is about where I thought he would be coming into the year but oh what could have been with a bit more work off the bike. But CP is what he is-he's not going to change at this point. I heard there was big tension with Valli Yamaha owner Chad Lanza and Pourcel at the end of the year and I'm not sure what's going on with the team or Pourcel next year.
Swiss- To me it feels like Pourcel was gone for at least 4 years, not merely 1. It's a microcosm of this sport and how quickly things move along with you. Pourcel came back this year for the Nationals and I was glad to see it. Just like all fast guys, the sport is better with more of them. I didn't expect him to win a title, I didn't expect him to win races but I did expect him to finish the series better than 6th. Still, I think he is absolutely deserving of a ride, in Supercross even moreso. I hope he finds something and competes all of 2015.
Key Stat: All of the above ones that I listed.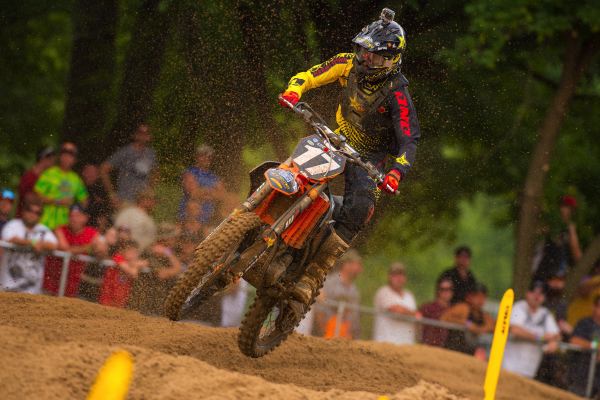 7th Jason Anderson- I thought Anderson would be able to win a moto before the year was out and he did just that at Budds Creek. It was the high point of the year for Jason and other than one more third two motos later, Anderson's season was all downhill after that win. He crashed out at Washougal, he faded back in some other races and he crashed out in some others. He was decent in the mud in Indiana but other than that he collected just 16 points in six motos to end the year. And last year he really fell off the map to end the season. Weird deal for sure and maybe it's a coincidence and maybe it's not, I guess we'll see. Anderson's moving up to 450's next year and word on the street is he's teaming up with Aldon Baker as well so it should be interesting to see how that goes. Some people think Jason could work a bit harder off the bike and we know that Baker is all about that so if he sticks with Baker it's a sign that he stepped it up off the bike and if he doesn't, well then we kind of know where he should finish next year.
Swiss- Jason Anderson failed to carry his SX title momentum into the outdoors and that's a shame. He's got a great personality for the sport and is great to watch on the track. He just doesn't appear to have the focus or starts to make it happen over the course of 24 outdoor motos.
Key Stats: 167 points earned in first 12 motos. 109 points in the last 12 motos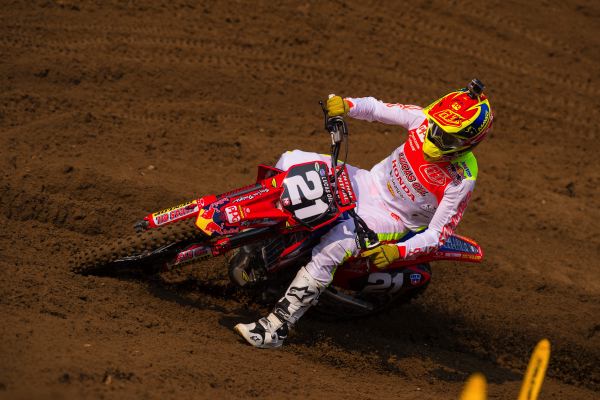 8th Cole Seely- We knew going into this year that 2014 was to be Seely's last in the 250 class and somewhere around the beginning of the nationals we learned that Cole was picked up by the factory Honda guys for 2015. Never an animal in the motocross series, Seely missed all of 2012 motocross with injury and finished 11th last year with 223 points. This year he was 8th with 260 points. As we all know the 450 class is no joke and handling the bigger bike and the faster competition is not easy. This was a big series for Seely and he needed to show that he was better than ever outdoors. And while there were no "Jessy Nelson" moments for Cole, he went 4-4 at Glen Helen (very good) and was really fast at Hangtown before crashing out. He scored no points there so that makes this finish look better. So was he better than ever? Well yeah but it's clear that in 2015 Seely will have better finishes indoors than out. He's like Mike Alessi but, you know, the opposite.
Swiss- I think 8th in the series is pretty good for Cole. I never fancied him an outdoor specialist but he really put in the work and gave it his all from Glen Helen to Utah. He really put on a show at Glen Helen but I honestly didn't think it stood a chance at lasting through the series. Nevertheless, kudos for Cole grinding it out to see what he could do when he put everything he had into every lap.
Key Stat: 3rd overall at Glen Helen, Seely's first ever podium in outdoors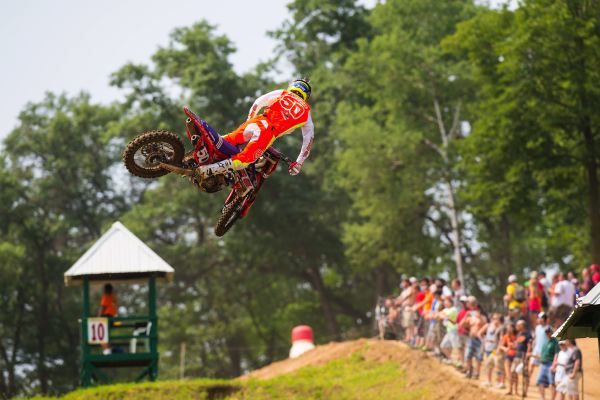 9th Jessy Nelson- Jessy's motocross season had some ups and downs but him leading for over twenty minutes in the first moto in Colorado and his win in the mud in Indiana really made you take notice. Other than three motos, his typical moto was start between 8th and 15th and settle in somewhere around there. But Colorado opened some eyes and Indiana happened where he won the first moto with ease and led much of the second one before dropping back. Yeah it was muddy but still, you gain a lot of confidence when you can win a moto. As a rider you can rationalize that it doesn't matter that it was muddy- you're the baddest dude around. Yes, you would've liked Nelson to take that confidence from Indiana and do a bit better at the last round but whatever. Lakewood in ideal conditions was great and Indiana in the mud was greater. He missed most of last year's mx season with injury and this was good. Next year he needs to be this year's Justin Bogle and all will be fine. A good kid who lived in Florida for this summer to train with Ken Roczen, I think he'll be better next year.
Swiss- It was a real downer when Jessy nearly won that first Colorado moto only to make a few mistakes in the waining laps and not tick the box next to "moto winner". He made good on it a few rounds later though and that's that. It seems like Jessy took a real step up after he went to Florida to train with Kenny and I see no reason why he can't build on that foundation in 2015.
Key Stats: 15 laps led out of 25 ran in the two motos in Indiana. Nelson went 1-8 there.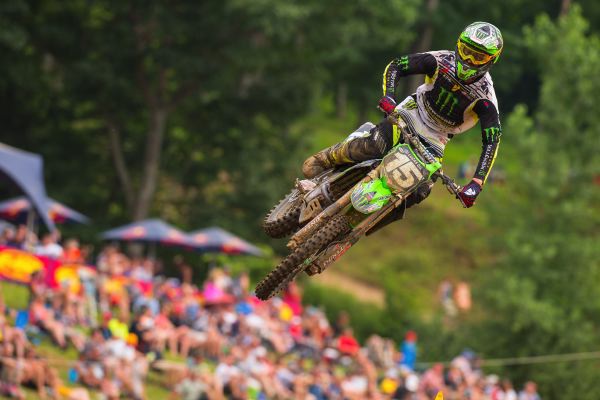 10th Dean Wilson- Well, this wasn't good was it? My pick to win the 2014 250MX title, Wilson's entire season was destroyed in the second moto of the year when he crashed and got a footpeg in the leg. Boom, just like that his season went to shit. Missing three races did Dean in and when he got back I was surprised that he never got even one podium in a moto. As a matter of fact he scored one 4th place and three 5th's . I understand he was out of title contention but this is a dude who's won a lot of races in the past. And he can only get four top five's in fourteen motos? Wilson's better than that. I think he knew that he had a 450 ride next year locked down and he also had it in his head that he was too big for the bike. I'm just judging this on the 743 times Dean mentioned this in interviews this summer. Once you think you can't compete, you can't. And yes he's probably too big for a 250F but it's not like he's gigantic and simply can't compete. His bike had enough power to win races with him on it but him having that crutch in the back of his mind was stopping him from doing better. Too bad really, I was thinking we were going to see a much different Dean Wilson this summer.
Swiss- Dean's outdoor series started with trouble and though he fought hard to keep at it throughout the series, just like Blake Baggett who is also a recent 250MX title winner, I feel like anything less than battling for the podium week in and week out is just "whatever". I know the "too big for the bike" thing comes up with some guys in racing but I don't feel like Dean's any bigger now than Eli was when he won his 250MX tite last year. It's all in the mindset though and if he believed it, then that's what it was. All of 2014 felt like a "stop-gap" year for Dean and I think the highlight of his year was his fill-in appearances on Two Two Motorsports, yes even despite the forearm pump. I'm highly intrigued to see if he gets that licked before A1.
Key Stat: 0. The number of podiums that Wilson got this year in 18 motos outdoors. Amazing really.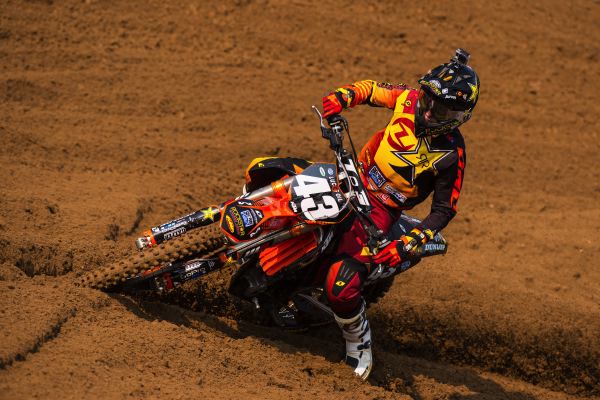 11th Joey Savatgy- Joe-Dawg really came on in the second half of the nationals. Savatgy came into the nationals last year as a rookie and put in some good rides here and there. Then he got hurt and needed enough surgeries that he missed the rest of the year (six races) and all of the 2014 supercross series. So he was definitely coming in under the radar to this year's nationals. In fact he missed Glen Helen and once joining the series at Hangtown just slowly got better and better. Early on there was nothing to write home about but to his credit he didn't get discouraged and kept on working. The second half of the year, from Millville on, he scored the fifth most points out of anyone in the class and showed to have speed and starts down. Sometimes there were some fades that had you worried but as Mitch Payton says, "you can work with speed". I remember at one point talking to someone close to the team and they said that Joey was definitely not coming back next year. Then as the season went on it was "Oh yeah he's coming back for sure" and by the end of the year Savatgy had earned a ride with Pro Circuit for 2015.
Swiss- The guy had one of the best interviews on the PulpMX Show ever when he impersonated Jason Anderson after his SX title win. He really came on toward the end of the year and I wouldn't be suprised to see him stepping on the podium regularly in 2015 (and I bet Mitch is banking on it).
Key stats: 77 points earned the first half of the season and 144 earned in the second half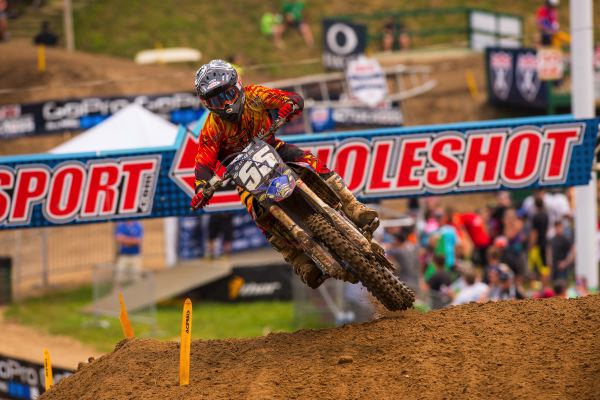 12th Alex Martin- I think Martin, who was tenth in the points for much of the second half of the year before settling for this 12th, did about as well as I think one could hope for him. Not bagging on the Rock River team but they don't have the cash that many of the other teams in the pits do and they work with what they can. Every rider that finished ahead of Martin is on a factory bike and probably makes more money than Alex does. He was the first "non-factory" guy in the standings (I think he, like teammate Ben Lamay, thinks he's a privateer but in my books he's not. But it is pretty hard to sort out that status these days) and got a lot better as the season went on. He got three top ten's in the first half of the season and five in the second half. A-Mart was helped a lot by his Indiana MX finishes where he went 7-7 in the mud but nevertheless, a HUGE improvement over last year for Alex who's a pretty funny guy to talk to. And he likes to walk around in his underwear at the races a lot.
Swiss- Alex does the most with the least in the 250 class (Yes, that is a height joke). John Dowd may have been the Junkyard Dog but Alex Martin is all Bulldog. He doesn't care who he's battling on the track, he gives them everything he has (other than that one time in SX when he helped his bro)… anyhow, yeah Alex Martin is a racer.
Key Stat: 2 motos all year where Martin didn't score points and both of them because his bike blew up
13th Zach Bell- HE DID IT!!! Congrats to Zach Bell who made it through a series without missing a race for the first time as a pro. So that's a good thing for Bell as he had his previous three series (2013 SX and MX and 2014 SX) ended before they really began. I don't really follow the amateur scene that much but I do remember someone who does told me that Bell is blazing fast but he can't keep it on two wheels. And well, that's sort of what we've seen as a pro. Have you seen this guy off the bike? He's tiny and I'm sure when things start getting buck wild on the bike he's not ideal size to bring it back around and maybe that's part of the problem. At times he got his usual good starts but those faded a bit as the year went on. Only one top ten after the fourth moto of the year and that's not good enough for the team he is on. He's out at GEICO and we'll see if he can bounce back next year. But let's focus on the positive here and say good job to Bell on his complete outdoor season and he's now in a fight to stay healthy and make a career out of this pro motocross stuff.
Swiss- I have one thing to say about Zach Bell's 2014 MX Series, I didn't hear a single thing about him other than a few holeshots and oddly, that's a damn big step forward. Progress.
Key Stat: The only stat that matters is that Bell didn't get hurt and lined up for 24 motos.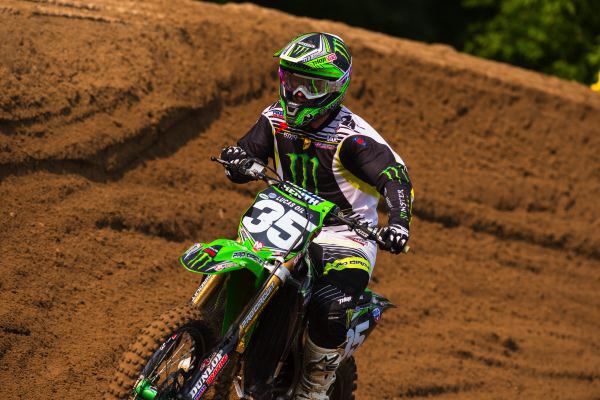 14th Justin Hill- There were times last year that I thought Mitch Payton was going to lose it when it came to talking about Justin Hill's outdoor rides. There was a particular time when he told me that he ordered Justin, who was struggling with a track, to jump in behind a fast guy and do whatever he can to stay with him and learn the lines. But Hill refused to even try this move and Payton was not happy. Anyways, that's in the past and as we saw in supercross, Hill was much improved in '14. Last season Hill raced the whole year and scored 9 top tens. This year he also scored 9 top tens but in just 14 motos before he got injured and missed the rest of the year. At Hangtown earlier this year Hill was very impressive coming from the back to get a fourth. He's figuring it out but too bad for Payton he'll be figuring it out on KTM's next year.
Swiss- Justin Hill had a tough 2013 and a more promising 2014 but progress, consistency and health need to come much quicker. His competition is not slowing down.
Key Stat: 9 top tens in only 14 motos raced.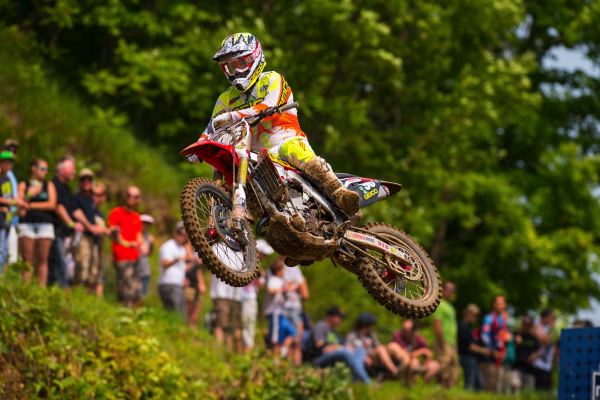 15th Matt Bisceglia- Bisceglia won the MX Sports Rookie of the Year award and it's more by default than anything else because Matt struggled a bit in his first full year outdoors. He did better this year than he did at any point of his three races last year (as a rookie) and there were some bright spots here and there. After three rounds Matt was tenth in the points and looking strong. Then he crashed at High Point in the first moto and hurt his shoulder. He missed the next race, came back at less than 100% from there and never really got back on track before hurting himself again. Staying healthy in this sport is a skill people. And it's not one that many are able to master. Anyways, back to Matt- he'll be under the gun next year to keep his GEICO Honda ride and he certainly showed in the first six motos that he had it together. Let's hope he can keep that up.
Swiss- Matt needs to have a huge step up in consistency and health. Perhaps getting rid of those pesky wisdom teeth will be of some benefit?
Key Stat: 24 points earned at round one. His best overall of the year.
16th Kyle Cunningham- Cunningham has been able to keep it on two wheels more than ever before but guess what? He's lost some of that raw speed that he used to have as well. With age comes the knowledge that hitting the ground isn't very fun. Kyle also tore a ligament in his thumb near the end of the year that affected him and caused him to miss a race. He also didn't travel to Utah because the team that he was pitting out of (Peters Racing) wasn't going. Kyle was a bit higher in the points than this but combine the two races he didn't go to with the measly 8 points earned in the last six motos he raced and you get this performance. Last year he finished tenth in the points on the Star Yamaha team and this year his team, Motoconcepts Racing, went to Canada and left Kyle and his dad sort of struggling to get by. Props to MCR for continuing to support Kyle in terms of bikes, parts and paying him but it's got to be tough to do 24 motos without really having the right support. Maybe he should have went to Canada to race, I'm not sure but this wasn't a very good motocross season for Kyle.
Swiss- Kyle is so much better than this finish. I'm honestly shocked.
Key Stat: 21 points at Muddy Creek, Kyle's best race of the year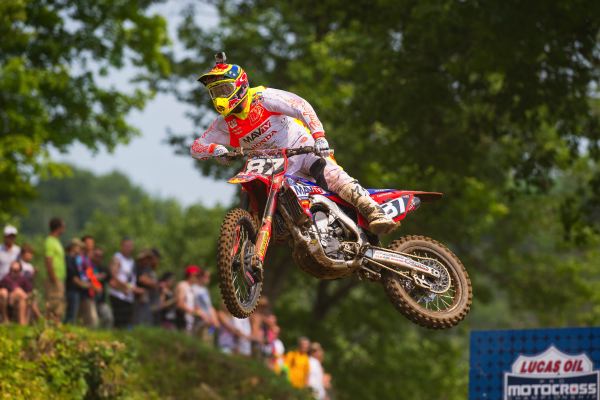 17th Shane McElrath- McElrath jumped into the last three races of last year and looked ok for a kid getting his feet wet. This year he crashed at round two at Hangtown and missed the next six races. Once getting back he looked improved on last year and ran just outside the top ten. Not really that flashy, he seems to be a guy that settles in quickly and can do 30 +2 with no problems. He got a couple of top tens and finished ninth in 250SX earlier this year. So he's on track to keep improving and although there's not much to catch your eye he appears to be on track to be better next year.
Key Stat: 12 motos raced and scored points in all of them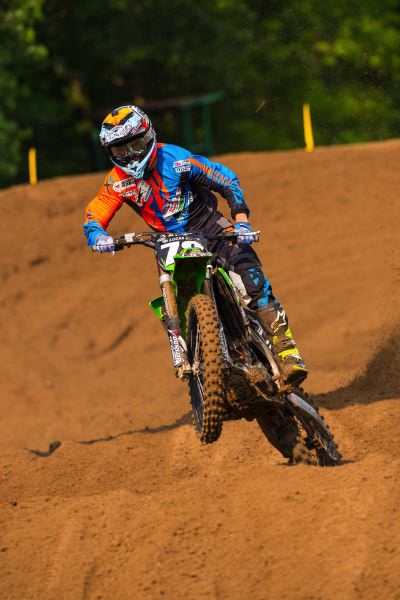 18th Matt Lemoine- I know this is going to sound like a broken record here but Lemoine, a talented rider, needs to just move up to 450's. When you're on a total privateer effort and you're trying to build bikes to keep up with the Pro Circuit's and GEICO Honda's of the world, it gets pretty expensive. So you get some DNF's here and there from trying to cut some corners and you start to get frustrated. Lemoine didn't go to Utah or Washougal due to the costs but otherwise he was at every race. Seven motos of zero points (and seems to me a lot of those zero's were DNF's) out of twenty raced is way too many. Plus the 450 class is a bit weaker, you can get better results, you won't spend as much money and maybe the better results will get you on a team of some sort. Bingo bango, it all seems so easy.
Swiss- I argued with Matthes about Matt going back to 250's this year in search of great results and top tier ride for 2015. I shed a tear when Matt podium'd in Toronto but I gotta say, I agree with Matthes now. Matt showed real skill in his abbreviated 450SX series in 2013 and I think he could finish well and earn a better living on the 450.
Key Stat: 1st. As in first true privateer in the 250 class. In 18th!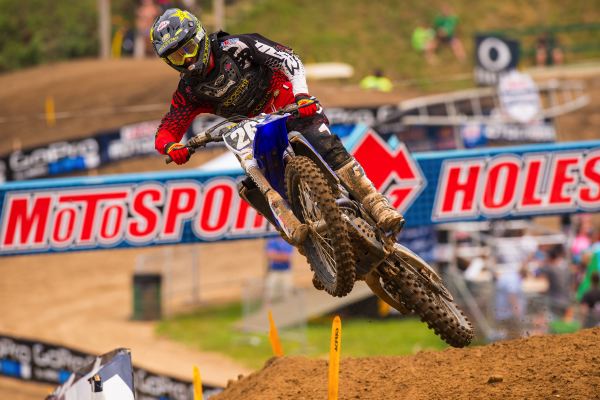 19th Anthony Rodriguez- We saw in supercross earlier this year that Rodriguez has speed. That's not a question at all but what is a question is can he stay on two wheels? So far the answer is no as he crashed out of supercross and motocross. He was very fast at Glen Helen but faded back out of the points and then crashed hard to start the second moto. Once back A-Rod (super original nickname I know) put in four top ten rides in eight motos before, wait for it, crashing out again. And from what I hear a lot of his issues are with concussions. Very scary stuff indeed. If Rodriguez can keep it upright then he should be a very good rider on a suddenly stacked Star Yamaha team (Martin, Webb & rookie Aaron Plessinger) but this kid's pro career is off to a shaky start.
Key Stat: Only eight motos finished this year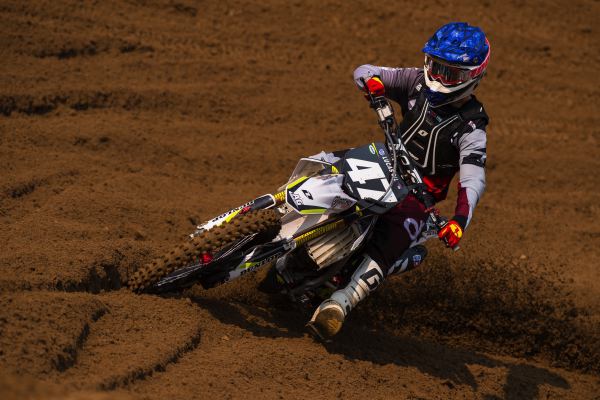 20th Kyle Peters- I think it's clear now that Peters is a better supercross rider than motocross guy. Funny thing for Peters is he actually finished 20th overall last year as well with ten less points and two less motos missed. So he had improvement on last year and that's a good thing. Even though from the outside looking in it seems like Peters family is loaded and has decent sponsors, you have to wonder how long pops is going to keep dishing money out for his kid that doesn't seem to be getting better. At least when it comes to motocross. Supercross you can see Kyle has some skills and has put in some good rides but this just in, going to the outdoors is very expensive. His best moto of the year was the first one at High Point when he finished 12th.
Key Stats: 20th. Position in points for Kyle two years straight.