Ever wonder what has to happen for Moser to get the job done? Wonder no more, as we go behind the scenes of Just Short, and also catch up with the riders that didn't make the main in Houston.
Ever wonder what has to happen for Moser to get the job done? Wonder no more, as we go behind the scenes of Just Short, and also catch up with the riders that didn't make the main in Houston.
Written by: Moser
Photos by: Cudby
I've gotten a ton of emails asking how I come up with such high quality content week in and week out. So here is a peek behind the scenes of how I turn the frowns upside down on the two riders that came up Just Short of the main event.
If I'm watching the race live I'll take some notes, but most of the time the guy in the first non-qualifying spot isn't getting a lot of TV time. This travesty was the catalyst for the Just Short article to begin with. On occasion, there is a great last lap pass or take out that gets highlighted, and Ralph and Jeff call the riders out by their numbers because they don't know their names.
I haven't been served to cease and desist by Feld Motorsports yet for taking pictures of the broadcast and posting them in my articles, but I have my lawyers on standby for when that day comes. Sometimes I don't watch the race live, like this last weekend, because I was watching the RC road to SX here in Spokane, WA (no sign of RC there I looked everywhere). My fall back plan is reading about the race on twitter.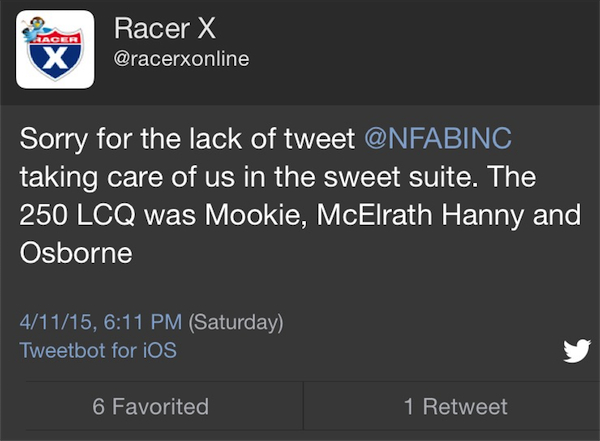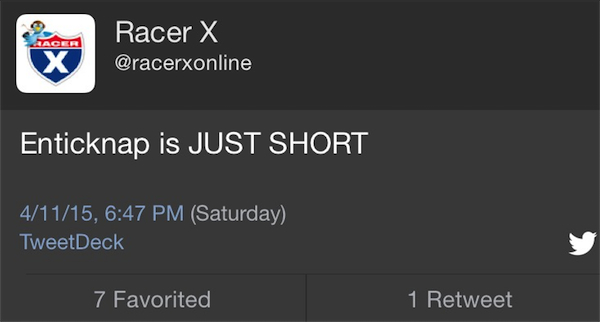 It's not a fool proof plan for LCQ insight or info, especially if Matthes is distracted with eating, but it's the next best thing to watching the races. I'm still waiting for my residuals check for the use of my trademarked phrase Just Short® which I see everywhere now. I use the website www.results.amasupercross.com to look up and confirm the riders who were Just Short, and I also look at which sponsors are listed if any. The next step is trying to get in touch with the rider, by popular demand I'm required to do this through text. I don't always have the time or the resources to get a riders phone number. Believe it or not I have a "real" job and sometimes Matthes refuses to give me a riders contact info.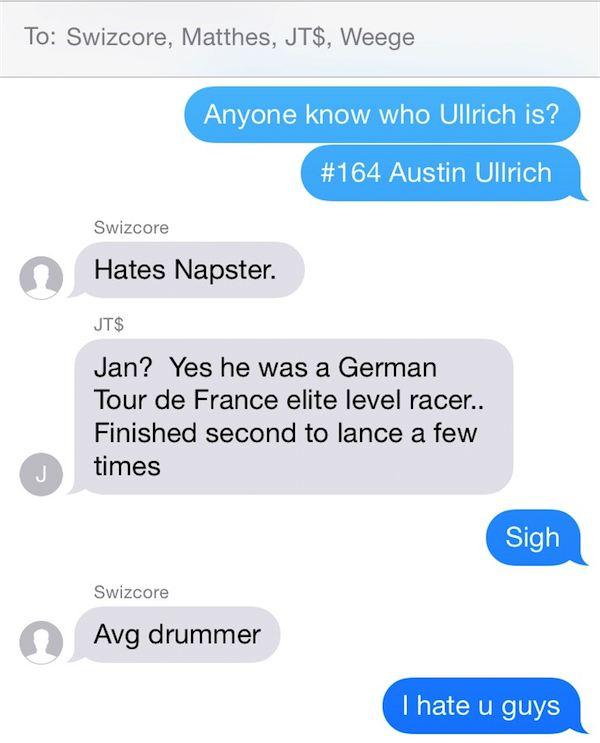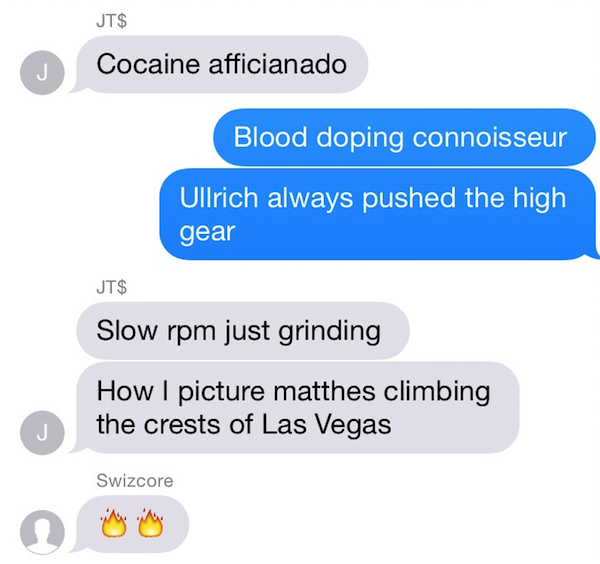 As you can see Matthes, JT$, Swizcore and Weege aren't always team players so I'm forced to find another source for information. Luckily the moto industry is pretty small so if you know a couple people they know a couple people and it's that whole 4 degrees of separation thing. Ullrich is sponsored by Barn Pros Racing and I interviewed his teammate Chris Howell earlier this year so this week wasn't too difficult to track down my guy.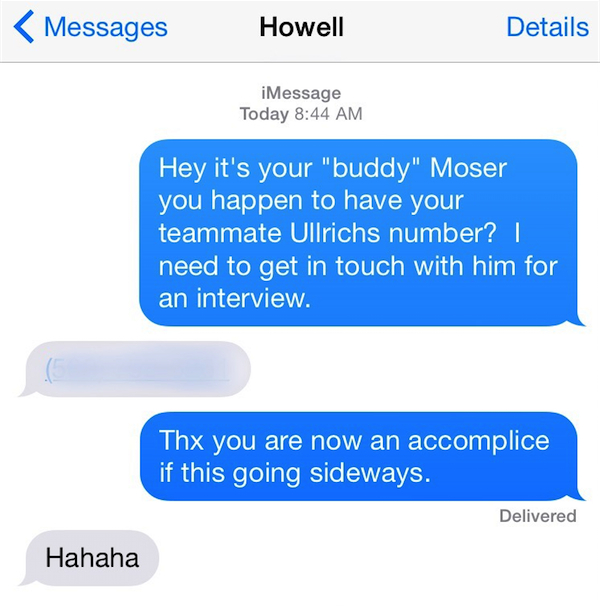 If some random guy was texting me and asking weird questions I probably wouldn't be as nice or forthcuming as most of these riders are. You gotta love technology and most of these guys don't mind texting back and forth to answer some questions. Before I text a guy I do a little "research" and by research I mean stalk their Instagram and/or Twitter accounts. It's creepy how much you can learn about someone by scrolling through their pictures and timeline. Then it's time to break the ice, at the request of my boss I've gotten much more PC with my opening texts but "I found this number in a bathroom stall" is still my favorite opening.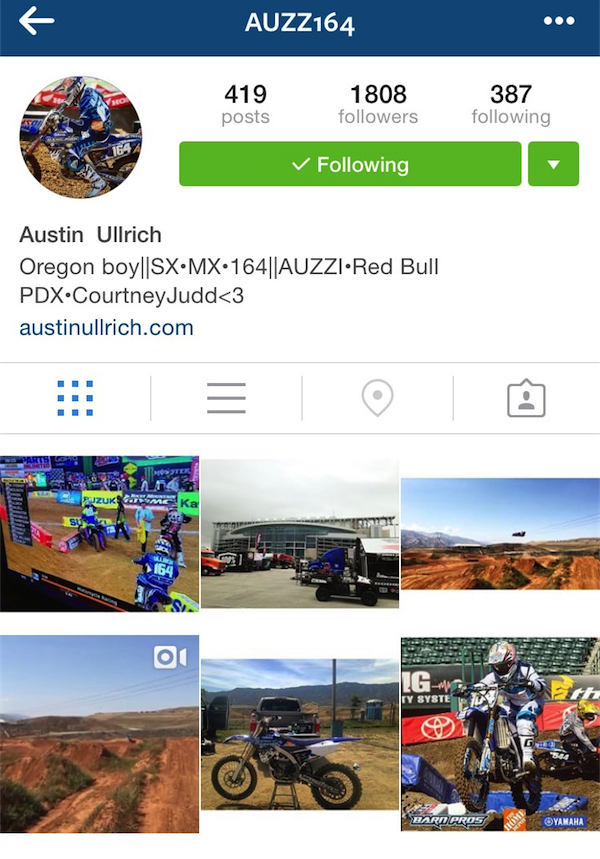 Number of followers, posts, IG name or description all tell you a lot about a person. Ullrich has a website www.austinullrich.comgo check it out. He loves Courtney Judd and he's an Oregon boy, all info courtesy of Instagram.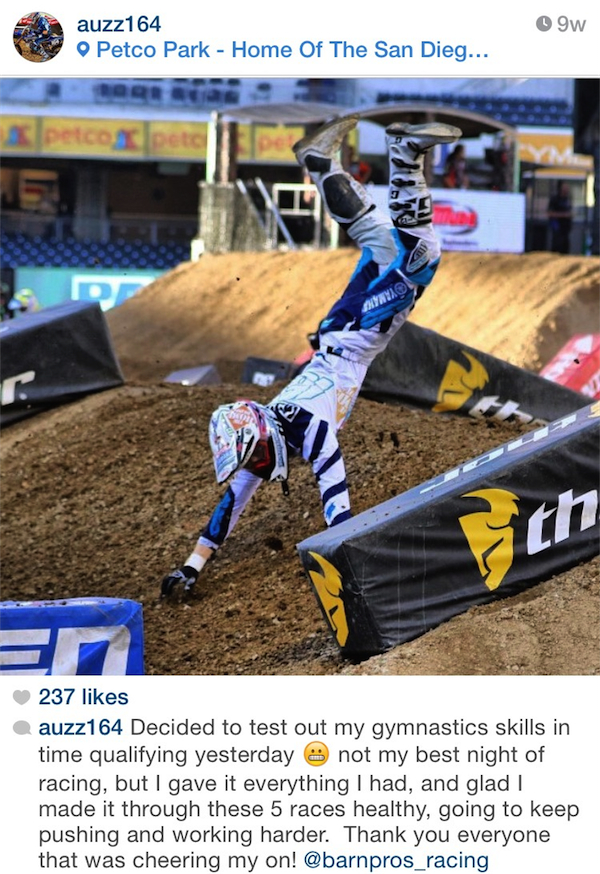 Crash pictures make me cringe but most pro's post pictures of their get offs. This one of Ullrich is great by the way.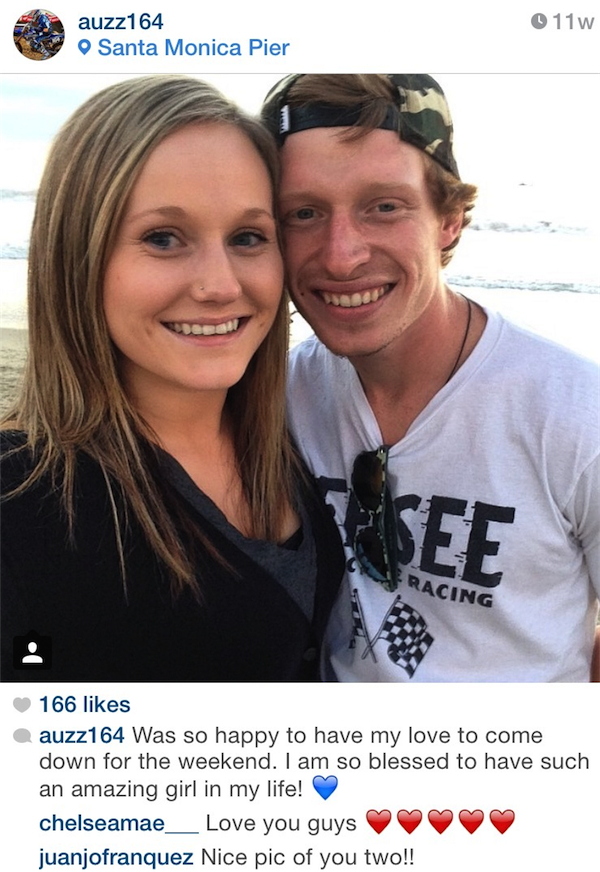 Chick pic, like I said Ullrich loves Courntney Judd this selfie proves it.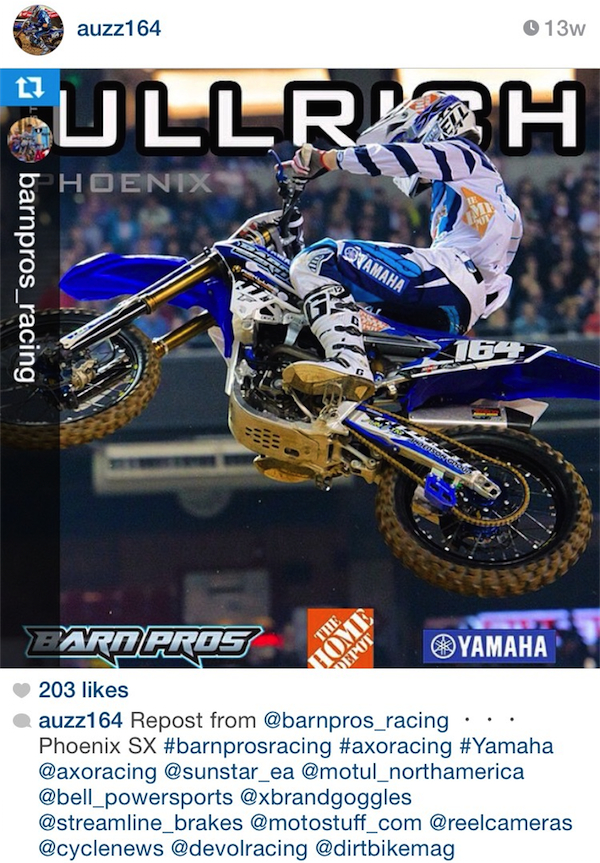 Sponsors are great conversation topics, what is Barn pros, how is the AXO gear, are reel cameras real good? All questions I could of and should have asked Ullrich.
So that's the long and Short of it. I take some screen shots, upload, some pictures, slap my secretary Dom on the ass and tell him to post my article. All word documents must be submitted in Arial font size 13. Why?? I have no idea but Matthes, Swiss, and Dom get pissed at me when I eff it up. Also, I'm a procrastinator, I do some of my best work under pressure, so sometimes Just Short is just late, but Dom doesn't mind staying up late to post these articles for me.
#164 Austin Ullrich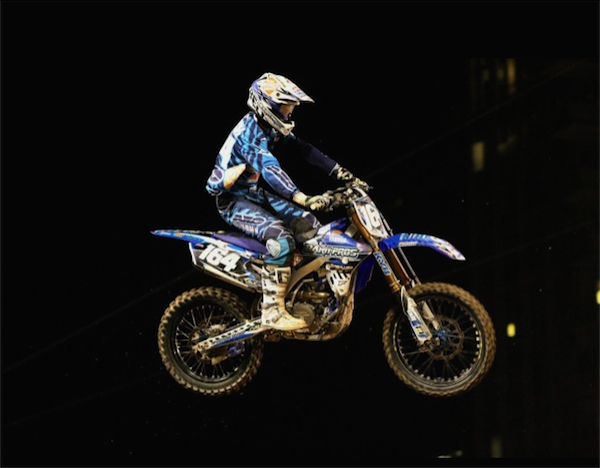 Ullrich looks to be in a real Barn burner (He rides for team Barn pros racing…….get it?)
#722 – Adam 7-Deuce-Deuce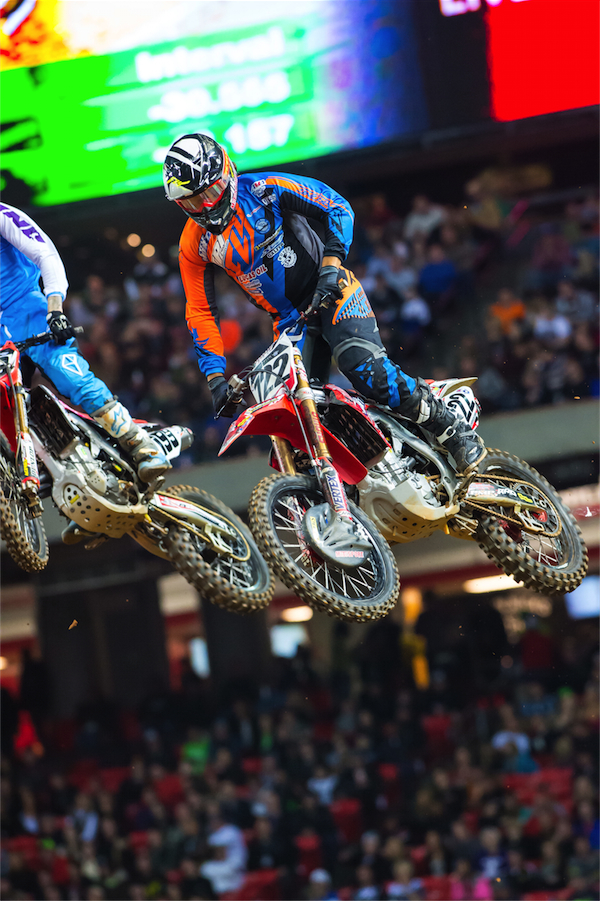 This picture was taken moments before the 7 deuce deuces borrowed bike finally died.