Test #5: CanvasMX
By: Dominic Cimino
Test #5: CanvasMX
By: Dominic Cimino
Have you ever wondered what it would be like to have complete control of customizing your own riding gear? Or, how about having the power to gain support with different companies by selling logo space on your pants or jersey? Over the past several years, sponsorship support for amateur and professional riders alike has continued to decline, and the rise of the privateer army around the country has exploded. We have all witnessed top-tier professional athletes left without support from year to year, forcing them to find creative ways to gain sponsors. Introducing CanvasMX; a company dedicated to the rider who is looking to brand themselves and their sponsors in whichever way they choose. Based out of Southern California, CanvasMX was founded on the principle of privateer freedom, giving the consumer complete control of logo placement, color, size, and everything else related to customizing their gear.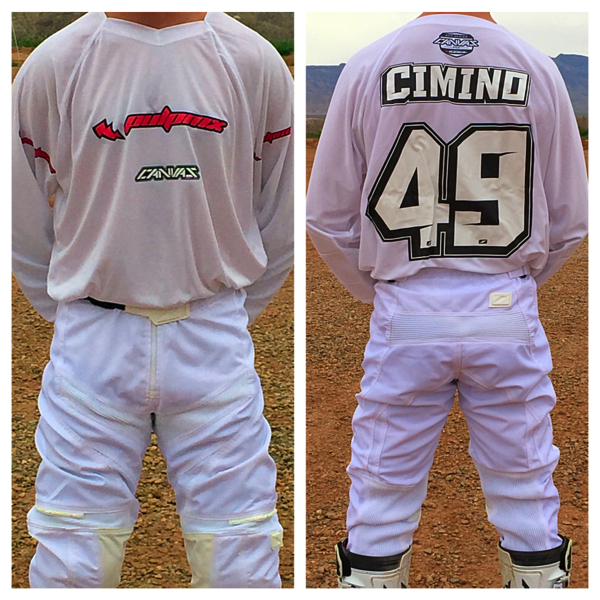 There are a few different ways to get your custom set of gear underway, and this is a specific breakdown of the pricing and options to get you started:
$149.99 for one blank pant and jersey ($100 & $49.99 respectively). Current color options are black or white.
For the jersey, there are two ways to customize your kit: Dye Sublimation – which integrates the ink directly into the fabric, with zero added material, maximizing unlimited wear and tear. The additional cost for this option is $69.99, and includes your name and number, as well as UNLIMITED logos placed on the jersey. CanvasMX requires a 3-4 week lead/wait time, in order for this process to be complete. The other route of customization is the traditional Heat Transfer (which is the gear featured in this review) – logos are still bright and durable, but this process only requires a 3-4 DAY lead/wait time. The additional pricing for these options are – $39.99 for name & number, $10.99 per large logo, and $5.99 per small logo. Currently, there are no options to customize a set of pants. CanvasMX is actively testing and researching the best way to do so, and hope to release more information in the near future.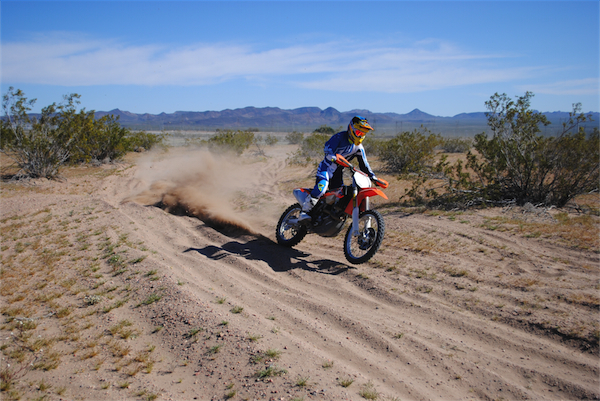 After receiving a Heat Transfer gear set to test for this issue of PulpMX Product Punishment, I was eager to see how it felt during a day at the track. The initial fit was true to its size, but lacked the tailored feel that companies like Fly and Fox Racing are now providing. For overall quality, one could rate and compare this set as equivalent to Fox Racing's "180" line, which is right below their top tier "360", but utilizing some of the same features. The pants had multiple adjustment options (Velcro on both sides of the waist, as well as a ratchet belt), but the pant legs extended far into the ankle area. For the jersey, the best way for me to describe the fit would be to call it "regular fit" (vs. slim fit). It has a short chest to waist length, and it was pretty wide side-to-side, making it look and feel somewhat baggy. The logos looked great, not having any blemishes or fade of color, and they seemed to be made of high quality, not making you worry about loosing any of them with the right gust of wind.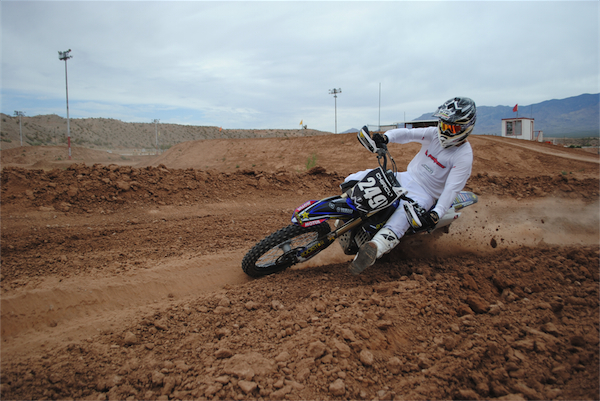 While riding, the combination worked great together. The jersey is well ventilated, and the pants have ample room for knee braces, as well as sufficient grip with the leather-stitched knees. There are no performance issues or defects to be concerned with, but cleanliness is a different story! Although white has the most "pop", and in my opinion, has the most unique blank canvas look, it is really hard to keep clean! But it pays to look good, and when wearing your own custom set of gear, you have to trade some bad aspects for a lot of good ones.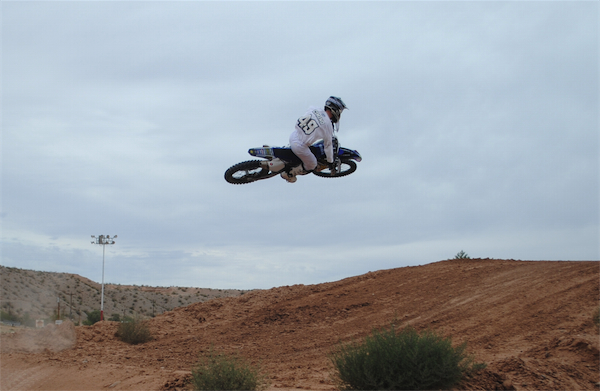 In the end, I really appreciate the concept of CanvasMX and what they are trying to do for riders looking to get support, or frankly, just be different. As a community, we should all look for ways to grow our sport, so the best athletes in the business do not have to struggle like they have been. With CanvasMX, riders have a lot more flexibility to appeal to different sponsors, and how they "sell" logo space on their gear. Their current black or white color scheme is definitely doing the trick, but I am looking forward to when they figure out how to customize pants. This will prove to be even more versatile to the consumer and this concept. Although the company was just launched to the public on June 1st, 2015, sponsored riders like Michael Leib, in AMA Supercross, and recent XGames Gold Medalist, Nate Adams, have been in professional competition portraying what CanvasMX is capable of. With proven examples like them, as well as others to date, CanvasMX is sure to be a hit. For more information, or to get your own personal gear started, please visit:
CanvasMX
951-339-2122
Thank you for reading!