Bendgen reminds us all why it's always important to be on top of our game.
Bendgen reminds us all why it's always important to be on top of our game.
Photos: Simon Cudby
The mantra is the same every season in professional supercross and motocross racing. You're only as good as your last race. If you aren't performing the teams will find someone who will. If you have won a title in the past you may have more job security than the guy that didn't. The sport is focused on what have you done for me lately and finding and developing that next star rider.
The thing is, every rider has a story to tell. You can't judge a book by its cover and you can't judge a rider just based on what the results on paper say. Take a look at Gared Steinke as an example. When he first signed up for the High Point national on a 125cc bike, put it in the main show, and had consistent finishes he was an instant hero. He may still be a hero to some, but the original excitement of a 125cc engine in the 250 class is gone.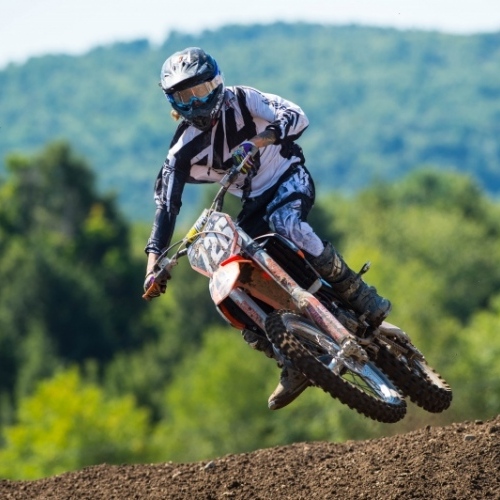 Steinke is loving his summer on the Lucas Oil Pro Motocross tour.
Now fans expect him to be in the top forty every week because he proved he could be there. The expectation for him to perform inside of the top thirty is there. Does Gared really care about these higher expectations? You bet he does. He has higher expectations on himself than anyone will ever have of him. He wants to do well, but at the same time he's having a blast this summer riding a two stroke at every round. Oh yeah, Steinke switched from Yamahas to KTMs midseason because he received some help and the other bike was only supposed to be a few race deal. Gared is having a blast out on the track this summer, that is for sure.
Steinke has bigger fish to fry this winter and beyond when the Amsoil Arenacross Series starts up. He won the last round in Las Vegas back in May and now that he's won he's expected to battle for the championship next season. The better the finish, the higher the expectations are in this sport.
Not to pick on just our boy Gared, but every rider on the track is the same way. Eli Tomac was never allowed to lose again after his pro debut in 2010 at the Hangtown opener. He came out and won the overall and that was all she wrote.
Take a look at this past weekend at Unadilla. Joey Savatgy became a first time winner in his career by taking home the overall in the 250 class. His consistent second place moto scores led the way for him to stop the Pro Circuit Kawasaki's winless streak in 2015 motocross. Savatgy has had a good season before Unadilla, but he has expected to win all along. You can tell by what he has put on social media this season. He knows he has all of the right tools to succeed and he wants it. This was put in his mindset after his strong finish to the outdoor season last year. He took his Rockstar KTM to second overall behind Marvin Musquin at the Indiana national. This was after he came back from injury and became a solid top ten guy regularly. He knew he belonged there and he kept pushing to get better and progressed to the podium. Now that he is a race winner he can't turn back now.
If a rider has done well in previous years and been a top ten guy then he should have a decent ride these days, right? This isn't the case anymore as teams snag talent earlier and earlier. Riders come through team support programs and graduate to that next step as they go. Once you have a rough season with injuries or the wrong setup your job security is up in the air. Deals in the sport are only one to two years. If a rider sits out with an injury for a season it's not good for either that rider or the team. It's not anybody's fault either. Things just happen. Once out of a team's program it's hard to immediately switch teams, unless you are a proven race winner, or have a lot of upside. These riders end up going the privateer route, or finding a smaller team.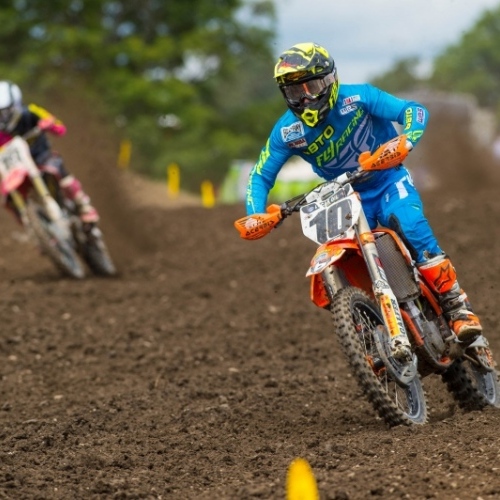 Brayton is struggling this outdoor season, but has one year left on his contract.
Let's take a look at Justin Brayton's situation with BTO Sports KTM. Brayton has had a rough season and was forced to sit out the majority of the supercross season. He came back late in the season and has ridden every round of Lucas Oil Pro Motocross. The thing is, he's struggling. Whatever he may be struggling with has forced him to only make the top ten eight times this outdoor season in twenty tries. We're talking about Justin Brayton here. He has been one of the sport's elite riders for many years now. He's solid and he it's usually rare when he finishes outside of the top ten.
Things are looking good going forward for Brayton. He has one more year on his contract and two top tier teammates in Davi Millsaps and Andrew Short to make a power trio next year.
How about those guys that can't really afford to go racing every weekend? Matt Lemoine's team JAB Motorsports had to call it a summer after High Point. Matt is a top twenty rider in the 450 class and had his best rides ahead of him this summer. The thing is he can't showcase it this year. He will be back for supercross, but he hasn't been able to build any race momentum. Lemoine is a veteran who can push for a top ten on any given day. Let's not forget that he is a supercross podium contender in the 250 class.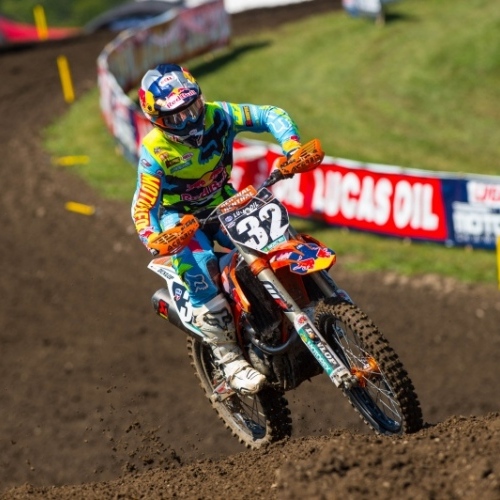 Hill's 2015 season has been full of ups and downs.
Justin Hill is another rider who is struggling this season. Way back in October he was one of the hottest commodities in the sport when he almost won the Monster Energy Cup. He was for sure going to show the West Region that he was a title contender on his brand new Red Bull KTM. Then he started struggling and then he got hurt. He put together a strong second overall finish at Glen Helen, but that was his best result of the outdoor season. He proved how strong he could be and now everyone expects it from him, especially from himself.
Take a look at Jake Weimer's situation right now. After his deal with Factory Kawasaki came to an end last season, he struggled to find another ride. He found a home with Team Tedder for the 2015 season, but injuries have thwarted his season. He's just going to the doctor this week to find out whether or not he can ride a dirt bike next week. Weimer has won races and a championship, yet he can't find a home on a full blown factory team. Not discrediting Team Tedder's setup at all, I'm sure Jake's bike wasn't at all stock, but it's not a factory ride. What will Jake's setup look like next year?
Finally we will take a look at the talent that is Martin Davalos. For over a decade now he has bounced his way around from just about every 250 team in the business. Why? He is a proven race winner and championship contender when he is healthy. He has a lot of speed, which is something that you can't just teach. He's always been a fast contender and that is what teams want. He almost won the 250 East Region in 2014, but came up just short because of an injury with a few rounds to go. He is struggling again this season with injuries and he hasn't been able to show what he is capable of on his Husqvarna.
Every rider that races pro motocross possess the skill to improve and get better and better. The key is consistency. As long as every race result is improving, and you're getting better as a rider, you'll start to get noticed by more teams. Once you get noticed, you better keep performing. Once you perform you better be a contender. Once you contend, then you better start winning. Once you win, well there isn't any turning back. It's a vicious cycle.
Thanks for reading my stuff every week. I really appreciate it. If you want to bench race send me an email at Troy@pulpmx.com.