Here's what JT thinks we'll be seeing next year
Here's what JT thinks we'll be seeing next year
Photos by Simon Cudby
It's time for part two of the Silly Season report, this time in the 250 class.
Yamalube Star Racing Yamaha: This team has had a meteoric rise in recent years. With the new Yamaha model in hand, they went out and nabbed some of the sport's brightest up and coming stars. The team is now seeing dividends on that investment as they captured the 250 West crown with Cooper Webb and have won back to back national championships with Jeremy Martin. Aaron Plessinger is just finding his stride, showing real potential in supercross and even winning the last national in Indiana. New to the team for 2016 will be Jeremy's brother, Alex Martin. Alex should be a podium threat each and every week and a veteran presence to a very young team. I never thought I would say this but the Yamaha team dreamt up by Bobby Reagan so many years ago is now the most lethal team in the class.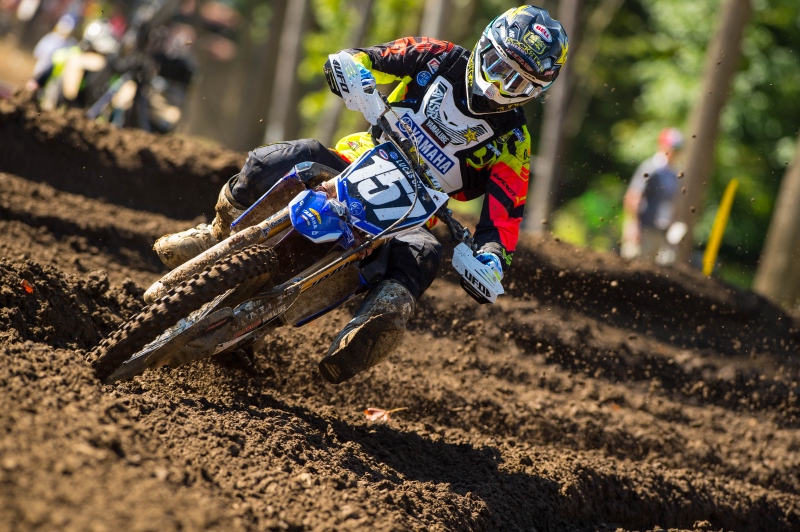 Plessinger will be back with Star Yamaha next year but with a lot lower number.
Geico Honda: Geico was in a transition of sorts this season. They have gone young, bringing in RJ Hampshire and Jordon Smith, along with second year rider Matt Bisceglia, but they also had the #1 East Coast plate in Justin Bogle as well. On the west coast, they had Malcolm "Mookie" Stewart as their big hope. Not that this isn't a powerful lineup, but looking back on Justin Barcia, Trey Canard, Eli Tomac etc., I feel they were missing that "guy". They brought in Christian Craig mid-string and he should help add some depth, too.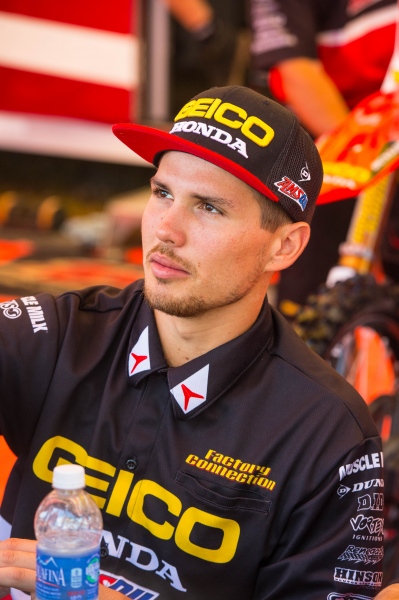 RJ Hampshire will be back with GEICO for 2016.
For 2016, Mookie will be back along with Craig, Smith and Hampshire. The question mark here is Chase Sexton, who they just signed at Loretta Lynn's a month ago. His impact is yet to be seen but I would be very surprised if we see him before Hangtown. Geico is young but has a lot of talent in their stable. Do they have a guy ready to win a title in 2016? That is the tough question to answer.
Monster Pro Circuit Kawasaki: This is unquestionably the most successful team in the history of the 250 class. In recent years, though, life has become more challenging. The last time this team won a title was 2012; a mind boggling fact if you are old enough to remember the dominance in the 90's and 2000's. I don't think it has been so much what Mitch Payton hasn't been doing, more what the other teams have been doing. The competition has raised their level and gotten very aggressive in their recruitment of the next generation. Young riders don't feel they can only win at Pro Circuit anymore. Teams like Geico, Star, TLD KTM, and Rockstar Husky are capable of delivering. That has created a bidding war for these mini heroes and Mitch isn't one to overpay riders.
For 2016, he will return the exact same lineup as 2015 with the addition of Austin Forkner next summer. The real need here is for Adam Cianciarulo to stay healthy. Adam is 100% capable of winning a title if he is 100% healthy. Also in the title hunt will be Joey Savatgy. Joey was a podium mainstay during supercross and really turned it up towards the end of the outdoor series. Tyler Bowers should be healthier after back surgery and ready to contend once again. The real question marks for me are Arnaud Tonus and Chris Alldredge. Tonus missed basically the whole season with injury and sickness. Alldredge had some major getoffs last season and needs to find his rhythm to gain consistency. This team has the talent to win in 2016 if things go their way.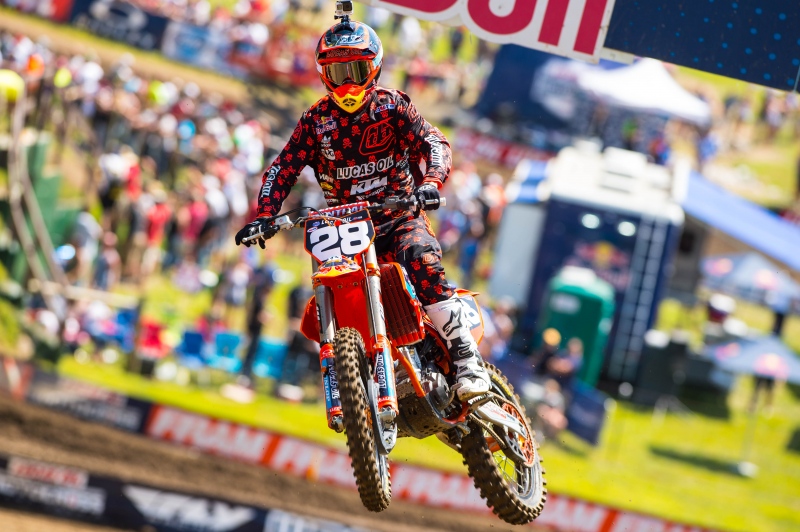 Jessy Nelson will win races for the TLD KTM team next year.
TLD/Lucas Oil/Red Bull KTM: For 2016, this will be KTM's official 250 effort. Although the team had factory equipment last season, this will add a whole different level of attention to the team. Marvin Musquin showed just how lethal that machine can be so I expect big things from this crew next season. Their team leader has to be Jessy Nelson. At one point, he looked poised to win the West Coast 250 crown last season before things went awry. He will be back and gunning for vengeance next year. Joining him will be newcomer Alex Frye fresh out of the amateur scene, Justin Hill coming over from the full factory KTM team, and Shane McElrath comes back. While they may not be the title favorite on either coast, I do think that Nelson will win races in 2016.
Rockstar Husqvarna: Bobby Hewitt's team made the switch from KTM's over to Husqvarna this season and had great success in doing so. Zach Osborne was in contention all season and should be again next season. Zach is still looking for his breakout supercross ride on the Husky but the bike should be better next year and he will have a full off season to acclimate. Martin Davalos was injured for much of the 2015 season and never really found his 2014 form that saw him nearly win the East Coast title. He is healthy entering the off season this year, though, which should make a huge difference in his 2016 campaign. I would look for this team to hire one more 250 rider before all is said and done, most likely one of the unsigned amateurs like Mark Worth, Mitchell Harrison, Benny Bloss etc.
Cycle Trader/Rock River Yamaha: Losing Alex Martin was a tough blow to the team. He scored podiums for them and even won a moto at Budds Creek! He was the team leader and leaves a big void. I would think they will tap into the amateur graduates because there are a few to pick from. Finding a podium contender is the real bugaboo right now, however. Even though he's not signed, I would look for Luke Renzland to stay here as he had a nice rookie season. Stay tuned on this one.
Motosport.com/Albertson: I don't know what to call this team exactly since Jimmy hasn't released his 2016 sponsor name yet. I do know that Jimmy will be on a Yamaha 250 for 2016 and this is an interesting move. He has had a string of injuries and going back to the 250 may breathe some life back into his racing. If he can get a good engine package, he could do some damage amongst the youngsters.
There are many more teams that will start to take shape in the coming months but it is a bit early yet. Once all of the OEM's make their moves, the pieces fall quickly. It is a big shell game of budgets and leverage and no one wants to spend their money until the contenders are spoken for. There are a lot of amateur riders still looking for deals and a lot of teams like Cycle Trader/Rock River and Crossland Motorsports still looking to finalize terms. This silly season is far from over but the factory efforts are beginning to solidify which means many other deals down the pecking order will heat up.