Test #7: HCP Designs
Test #7: HCP Designs
For this segment of PulpMX Product Punishment, we are not necessarily "punishing" anything per se, but rather are taking an in-depth look into one of the many talented people available for hire within our industry. Chad Harris, owner and solo artist of HCP Designs, is a family man based out of Michigan that has been responsible for designing custom, one-off helmets for riders in multiple genres. From Snowcross, to XGames, to Supercross, and now the PulpMX Show, Chad has done it all. His experience is not lacking, and with that, brings new ideas and designs that are keeping other highly rated artists on their toes at all times. When I contacted him for this project, he was very excited to partake, being an avid Pulp listener for years. We decided to customize a Fly F2 Carbon helmet that can be worn during the future Product Punishment tests, and of course, to catch some eyes along the way.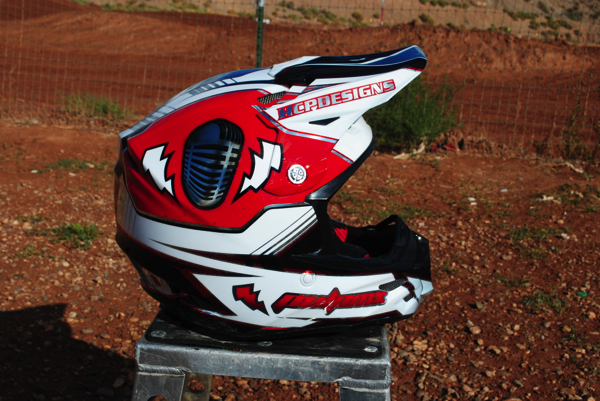 HCP Designs began in a garage painting random, old helmets for fun. Taking inspiration from other artists, Chad set his sights on honing his skills and tackling larger scale projects with intricacy. He eventually got tied into Snowcross, painting for local athletes competing in the professional ranks. As HCP Designs began to expand and gain much deserved recognition, motocross helmets became more sought after. This transition would make the most sense for HCP Designs, due to the seasonal changes when living in Michigan: snow in the winter, sun in the summer. But regardless of what season, and what sport you might indulge in, Chad can paint just about anything. Here is a snapshot of what his services entail: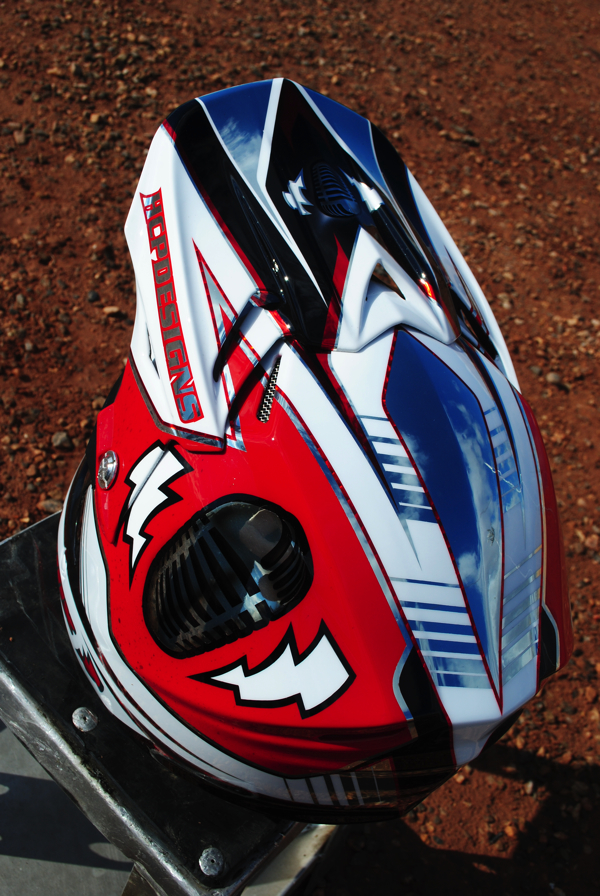 A really unique offering from HCP Designs is the willingness to paint over the stock color-way of a helmet. Some artists require that they only paint over the plain white or black helmets sold by manufactures. So, with that being said, if you have an older helmet that might look out of date, Chad can and will give it a complete makeover with a one-off customized paint job.
-For these types of alterations, with small changes to the helmet color-way, and having the ability to add your name and racing number, pricing starts at $250.
-For a complete custom job, with limited styles of graphics and colors, pricing starts at $475.
-For unlimited customization, with no barriers on colors used, graphic layouts, and designs, pricing starts at $650.
-For the ultimate "flash" and eye catching helmet schemes, consider doing a chrome colored basecoat, which is priced at $500.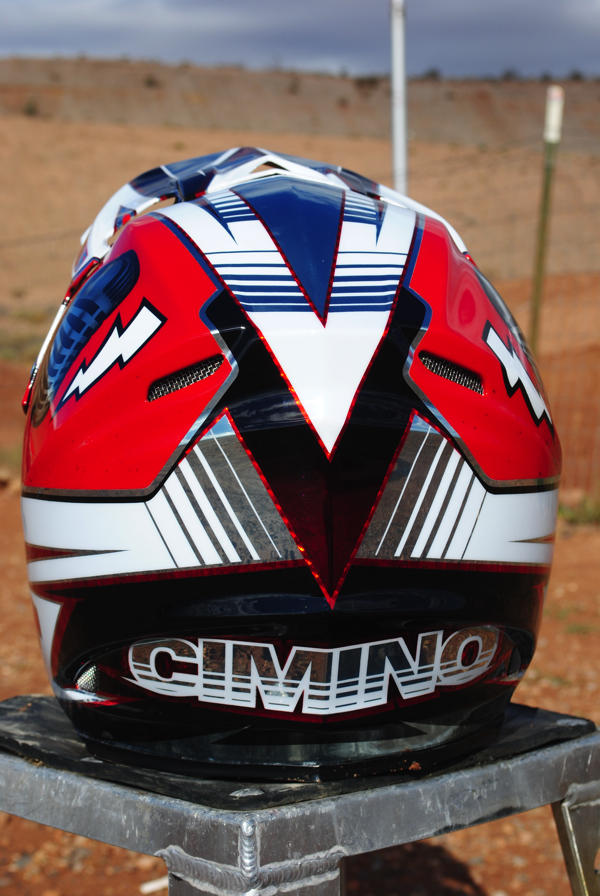 The PulpMX Product Punishment, Fly F2 Carbon helmet is a combination of a chrome basecoat and unlimited customization that results in the product shown in this review; it is absolutely stunning. I have always had a love and respect for customized paint jobs, because they are personal. You can be confident that when going to your local track or trail, you will not see Uncle Billy parked next to you wearing the exact same thing. When working with HCP Designs, Chad gets you involved with the project from the get-go. A phone call with him gets the ball rolling, by discussing ideas, concepts, colors, and overall goals with the helmet that is about to get customized. This step adds a personal touch, and also helps ensure your ideas are conceptualized before any paint is applied. The Product Punishment Fly helmet came out beautifully, and I had the chance to debut the paint job a few weeks ago, at the Fly Racing Ride Day, at the Mesquite Motocross park. When in the sun, this helmet has a shine and sparkle like no other, and is no doubt an eye catcher. To be honest, I will let the artwork and reviews speak for themselves!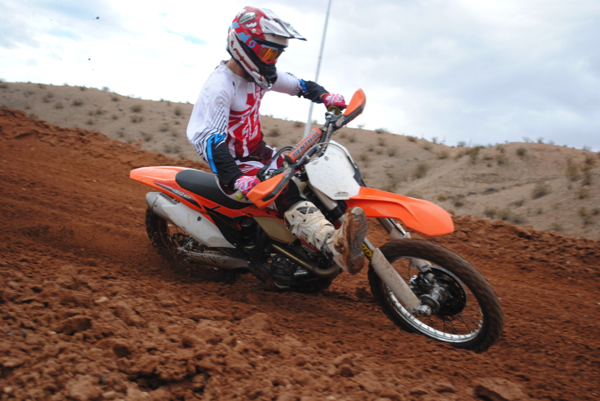 The end results of HCP Design's work will blow you away! Chad continues to add little touches to the helmets all the way until the final clear coats are applied. He strives for perfection, and will do whatever it takes to make his customers happy with his work. But please know, HCP Designs is a one-man band, and Chad does it all himself. With that being said, keep in mind that getting a custom painted helmet will take some time. If you are interested in getting one done for yourself, or a loved one, make sure it is a helmet that you do not need by the following weekend. Turn around time is a few months, depending on the type of job and workload that is scheduled at that time. But rest assured, the wait will be worth it. If you are interested in learning more about HCP Designs, please check out his Instagram page, or you can email Chad Harris directly using the address and information below.
HCP Designs
Instagram:
@HCPDesigns4
Thank you for reading!