These put the F in ugly.
These put the F in ugly.
It's that time again my friends, time for us to delve into the dark underbelly of the moto black market.
Time to peak under the rock, pry back the curtain and shine a light on the mutant menagerie lurking just below the mainstream moto movement. These are the outcasts; the mutts and mongrels that prowl the power line trails of West Virginia and the bayous of Louisiana. They are usually colorful, often creative and sometimes inscrutable. The mutant bike is a bean-oil burning manifestation of the moto artist in all of us.
So sit back, grab a tube of JB weld and a can of Rust-Oleum, because you are about to enter the motocross Twilight Zone…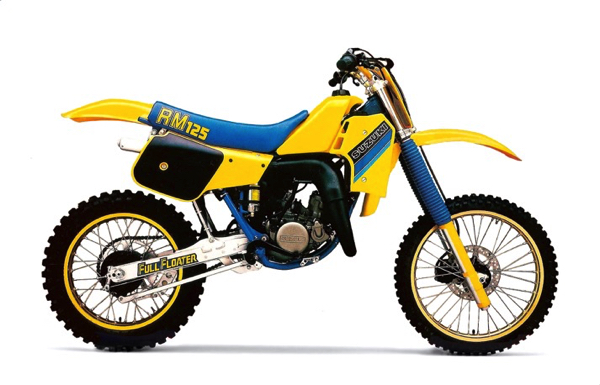 Donor Bike: 1985 Suzuki RM125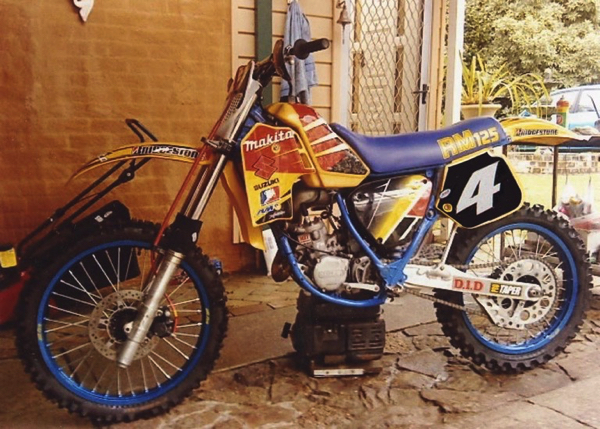 It's a little known fact in 2005, Ricky Carmichael actually contemplated stepping down a second time to race the 125 class. In 2001, he had dropped down to aid his friend Mike Brown win the 125 National Motocross title and at the same time, capture the all-time 125 National win record. In 2004, James Stewart stripped him of that title, but in 2005, there was serious talk of the champ taking a trip down to the "Lites" to settle the score. How serious, you ask? Serious enough for Mike Gosselaar to prep this specially built Makita Suzuki RM125 for RC to ride at the season finale. Unfortunately, the bike never made it past tech on Saturday due to Goose's usage of a very trick full-works chain guide that was found to violate the production rule. True story.
Mutant Rating – 3.2 air compressor bike stands (out of 5)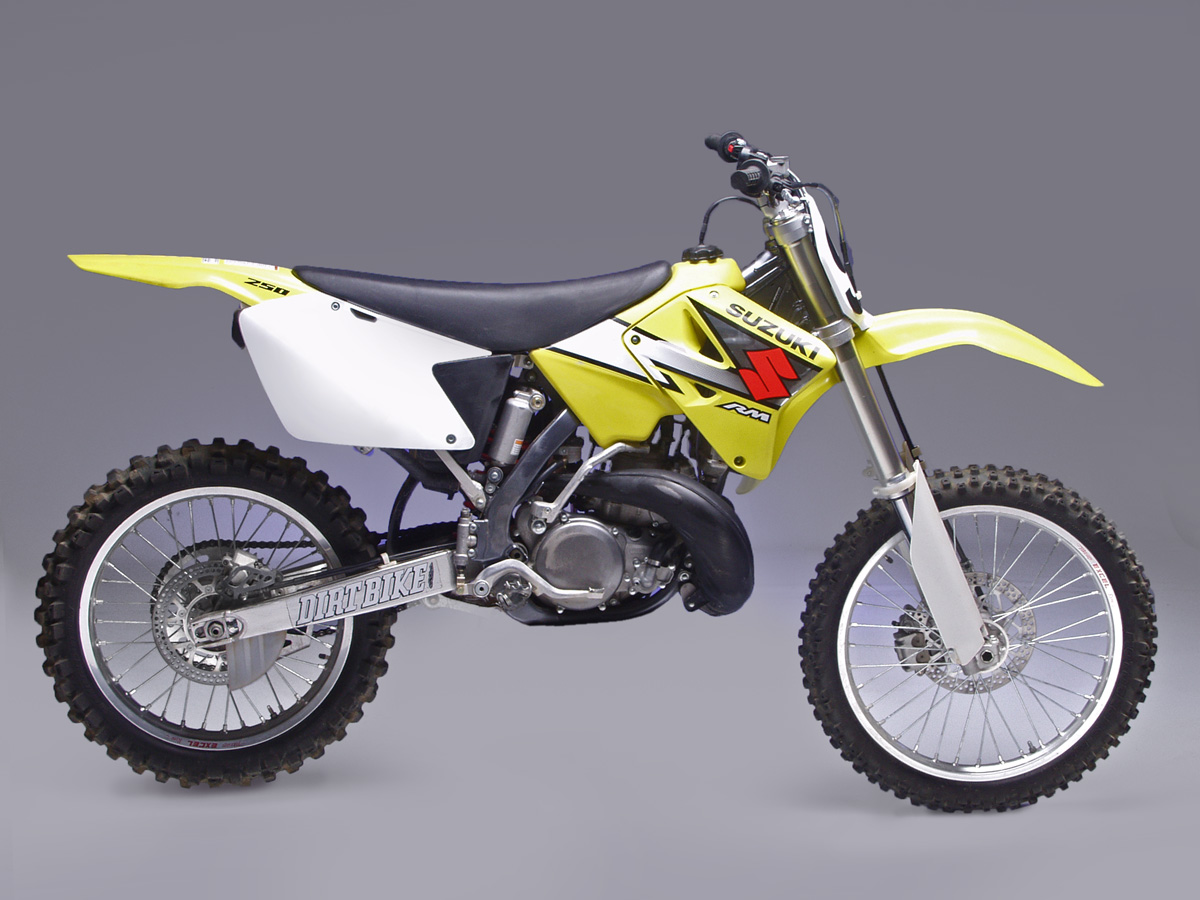 Donor Bike: 2003 Suzuki RM250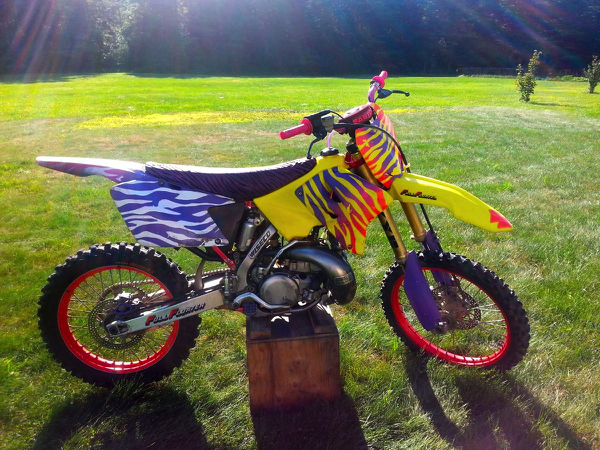 Here we have a true example of the kind of homespun creativity that is the hallmark of the Mutant machine. This 2003 Suzuki RM250 is the handiwork of Tyler Casavant who actually wanted his machine to make into the pantheon of Mutant creations. Tyler's RM is a sort of homage to the infamous '92 RM's and their gaudy pink and purple livery. For my money, neon-pink tiger stripes never go out of fashion and this baby really nails the retina searing appeal of the original. The graphics themselves were actually hand crafted by Tyler, at the cost of $20 of Krylon and three cases of Milwaukee's Best.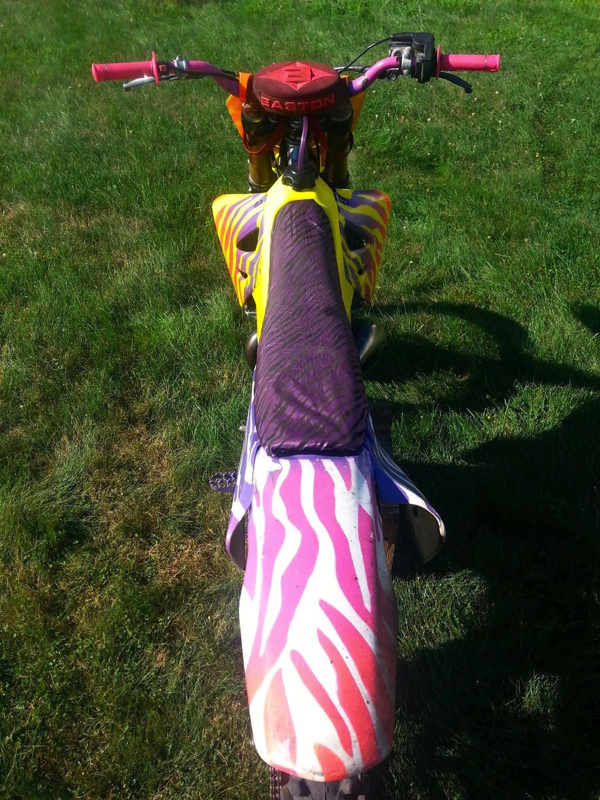 The seat is a particularly trick piece, sourced straight from the Barbie collection at Joann's fabrics.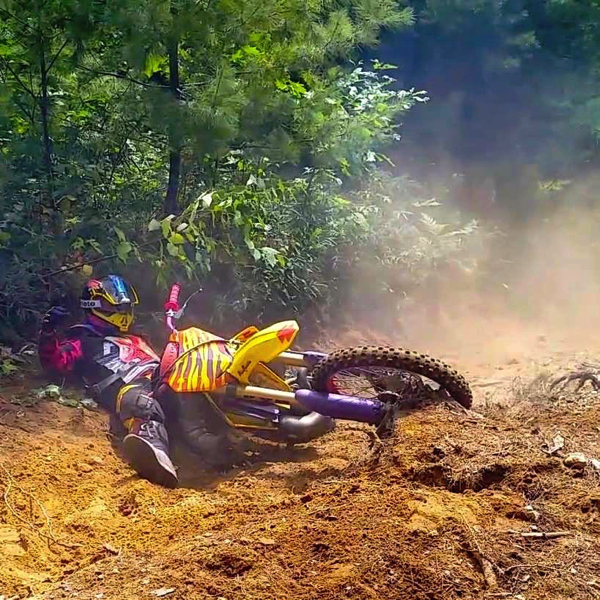 The Mutant in its native habitat
Mutant Rating – 2.6 Tiggers (out of 5)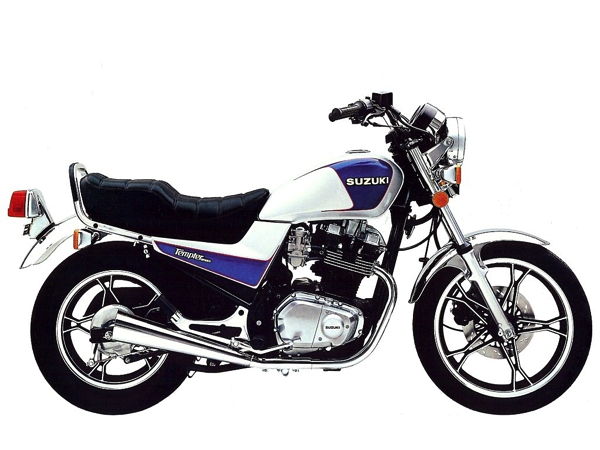 Donor Bike: 1983 Suzuki Tempter GR650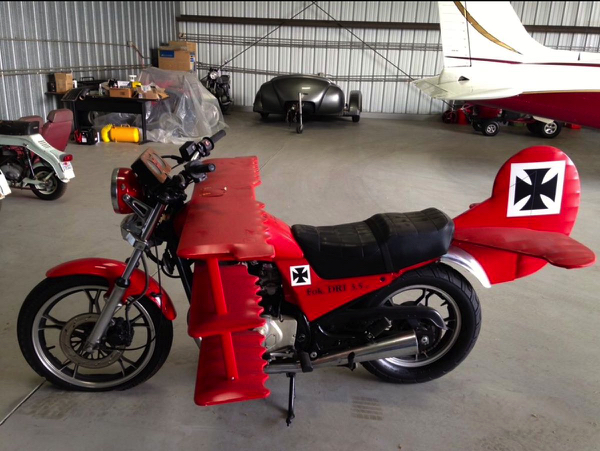 Ok, so strictly speaking, this is not a moto machine, but good lord how could I pass this puppy up? For the life of me I can not understand why someone would actually do this. Perhaps they had an extreme affinity for Kaiser Wilhelm or an unnatural Snoopy fixation? No matter the reason, someone actually put a fair amount of work into crafting this rolling suicide machine. I mean seriously, wings and a tail fin seem like an inadvisable addition to machine not designed to leave the ground. Maybe he was going for more down force and trying to set the Suzuki Tempter land speed record (What the hell is a Tempter anyway)? While the extremely low pressure in front tire would certainly alarm David Vuillemin, it was undoubtedly a concession to maximizing traction at triple digit speeds.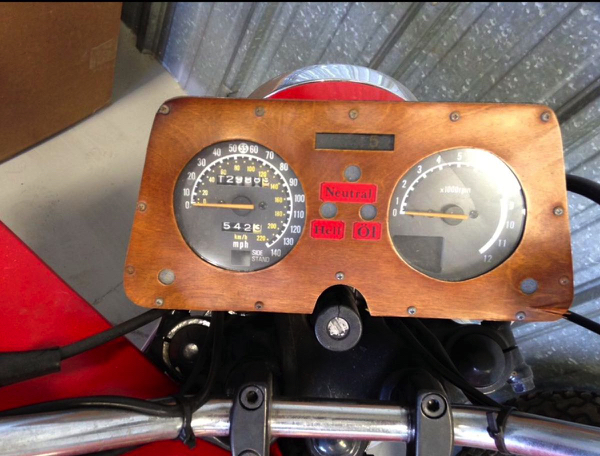 Where is the CB good buddy? I think my dad had this instrument cluster in our tricked out Dodge Street Van in the early seventies.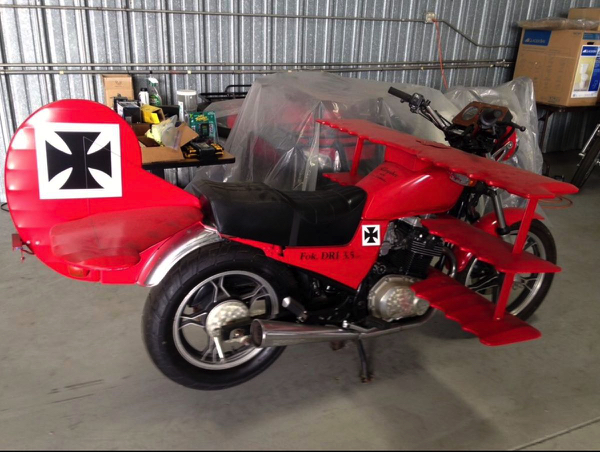 While the tri-wing layout undoubtedly hinders its lane-splitting ability, it does double as a pretty sweet set of crash bars.
Mutant Rating – 5 Manfred von Richthofen's (out of 5)
For your daily dose of classic motocross goodness, make sure to follow me @tonyblazier on Instagram and Twitter.