I tried to get in touch with Jeff Alessi, butt it wood appear he is currently without a cell phone…
I tried to get in touch with Jeff Alessi, butt it wood appear he is currently without a cell phone…
Written By: Moser
Photos By: Thee James Lissimore
This might have something to do with some asshole posting online that he hoped Jeff wood break his neck, and with a response by Jeff offering a cash reward to anyone who burned down said asshole's restaurant. You really can't make this stuff up… man I love social media!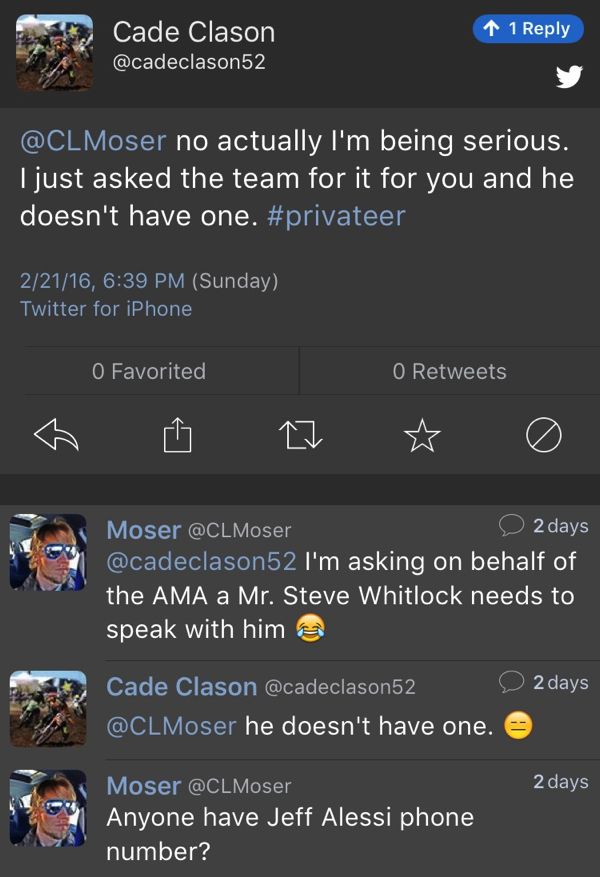 With no means of getting in touch with Jeff Alessi, what is a "reporter" such as myself to do? Let's get into the time machine, I plan to reach back through the fog in my memory bank and see what I can personally recall about Jeff. Anyone racing amateur nationals knew who the Alessi's were, or at least who Mike Alessi was. It was 1999, I was at Ponca City for the amateur nationa,l and although Mike was the older brother, Jeff was probably twice his size at the time in both height and weight. Jeff was a chubby kid wearing riding pants with boots, no shirt, sitting on the back of a truck tailgate not far from the starting line, JAMMING out to Brittany Spears all weekend. He had hit me baby one more time on repeat all weekend. Every single time I walked to the starting line, he was sitting there on the tailgate, and every single time, Brittany Spears was playing.
My next Jeff memory was more so of the entire Alessi clan. The year was 2000, the world had not ended as some predicted, and if you drank the Kool-Aid you were riding a comet to the moon. Anyways, we were at the World Minis in Las Vegas and the Alessi's were racing Yamaha 80's and KTM 65's. I had never seen so many bikes lined up for two kids. They had like four or five bikes each. Their mechanic was this little old man that had long hair, wore moccasins, never said a word, and moved very, very slowly…he shuffled everywhere. On the drive home, we stopped at the same gas station to fuel up and I still don't know how they crammed all those bikes into that box van. Jeff came running across the parking lot with a bucket of KFC and couldn't have been happier.
Fast forward a handful of years, and Jeff showed up to race at my local track…lucky for him, I had already retired at this time. I think it was some kind of pro-am race, Jeff was going to start racing SX the following year. He was racing a KTM back before they had linkage. He spanked everyone that day, and was just on another level. It's funny how this gets mentioned on the PulpMX show from time to time, riders that are fast enough to make the night show in SX, but can't make a main event and are still so fast they make the best local pro riders look slow. I do remember thinking how it was odd Jeff was just there by himself with a mechanic. I kind of felt sorry for him, as Tony was off racing with Mike and Jeff was just all alone.
Smash cut another couple years, and Moto Concepts was in it's infant years. Because Moto Concepts is based in Spokane, WA they wood bring the semi out for a race after the nationals, and I think they insisted they're riders come ride. The team was racing Hondas at the time; Jeff was on the team, Vince Freise, and someone else I can't recall off hand. It was a night race under the lights, a mid-summers night eve. Lamson was the team manager at the time, and even raced the vintage class on an Elsinore Honda. Anyways, Jeff was again faster than anyone that night but his bike broke so he just left it out on the track and walked back to the semi. The mechanics couldn't fix it, they literally ran out of parts to replace it. It sounded like some kind of electrical issue, probably flux capacitor related. Jeff was pissed…I understand being upset, the purse money was all butt guaranteed to be his. Jeff wouldn't let it go though, cussing up a storm and when he got interviewed in the announcer's tower, he just repeatedly slammed Honda and said they'd had problems all year with this bike.
Well that sums up my Short recollection of Jeff Alessi. I don't recall ever really meeting him or talking at length with him, but he always seemed like a nice enough kid. He's made more than his fair share of mistakes, which makes you wonder if it was because he grew up in the back of a box van driving around the country? A lot of people like to jump to that conclusion and say moto kids live a sheltered life, poor education, a lack of social skills etc. I'm not sure I agree with that train of thought. Mike a Jeff had the same up-bringing and blazed their own paths; some with hard work and others with lazers.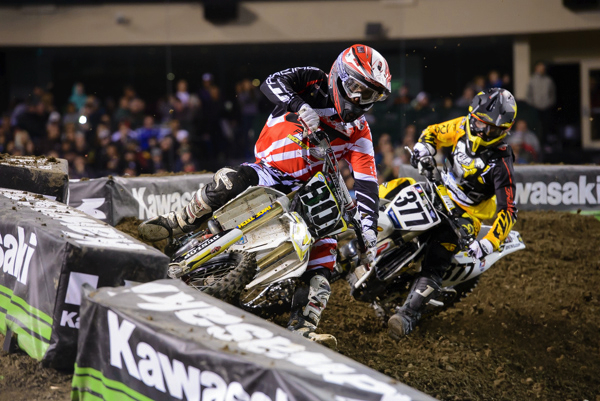 450 Class: #801 Jeff Alessi
Honorable Mention: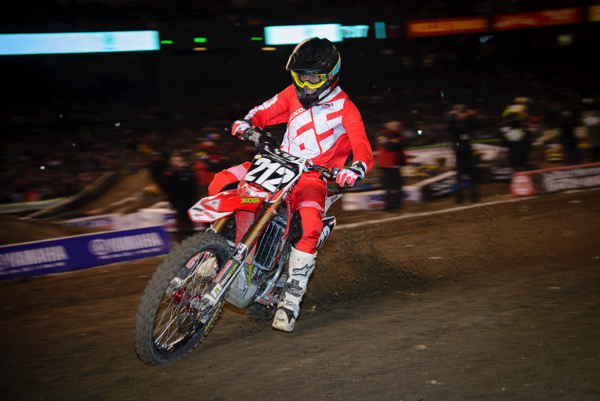 250 Class: #212 Chase Marquier – Weege says readers only care about the 450 class so I didn't get the Marquier interview, but he does have the prestigious honor of getting his picture in Just Short.
Thanks for reading, send all complaints to jasonw@racerxonline.com