Just Short – Boston (said in my best Boston accent).
Just Short – Boston (said in my best Boston accent).
Written by: Moser
Photos: Spezzano
Shout out to PulpMX fan Terry Spezzano (@Peiper419 on twitter) for hooking me up with some pictures and the contact info for Cartwright this week. I can't say for certain that Terry is the one who left the, "I just want to hear the motocross stuff", voicemail on the PulpMX show, but I'm certain that he sounds just like that guy. If anyone wants to contribute to Just Short, hit me up on my @aol.com email address… I'm joking nobody, still uses aol. Butt seriously, I'm just a fan of moto and PulpMX like the rest of you, and I'll attempt to utilize your contribution (even if it sucks), because I'm a modern day Tom Sawyer.
#167 – Benny Bloss
Honorable mention to Benny Bloss, who filled in on the BTO Sports KTM team this weekend… let's make that main event next time, for Shorty.
#519 Josh Cartwright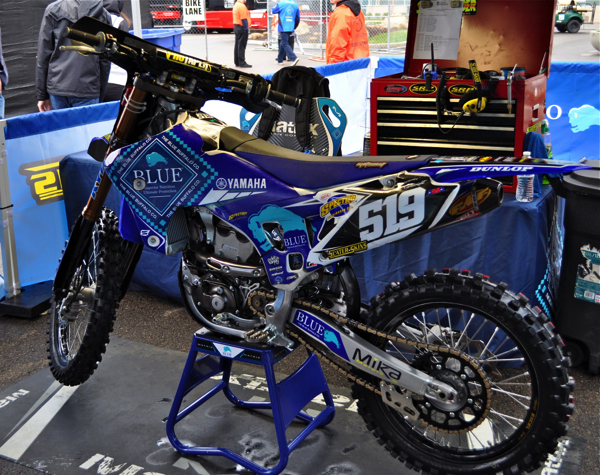 I'm surprised the Slater Skins haven't caught on at all. I'm not a fan of the wrap around handlebar number plate thing, but the side plates are cool.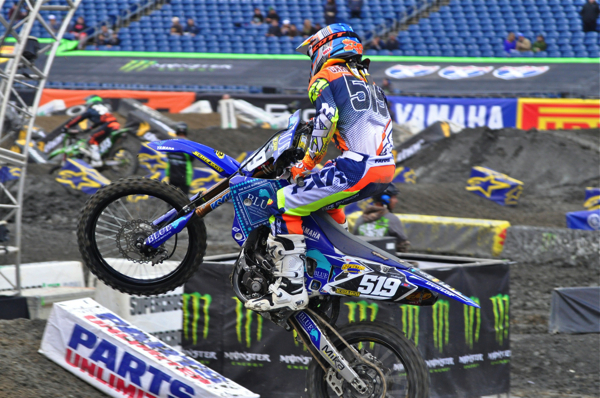 Looks like Cartwright is going to cum up Just Short on this jump.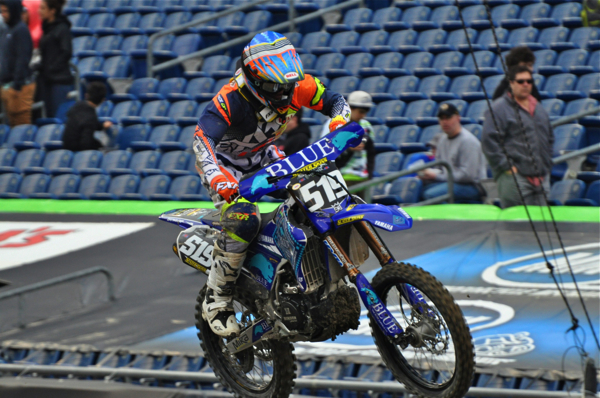 You're my boy blue, so I wrote it on my handlebars.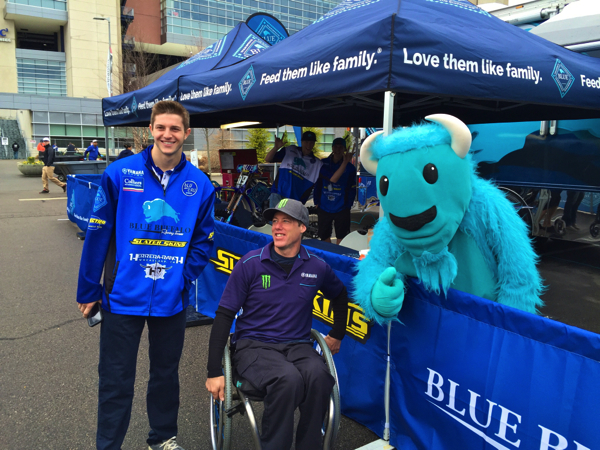 Doug Henry & the Blue Buffalo…Two American heroes.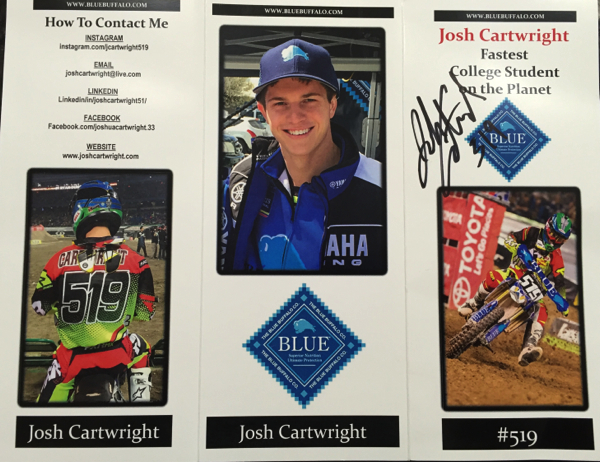 Did you know Cartwright is the fastest college student on the planet? Now you do.
Thanks for reading, please send complaints to jasonw@racerxill.com