The MXoN is important! Don't ever forget that!
The MXoN is important! Don't ever forget that!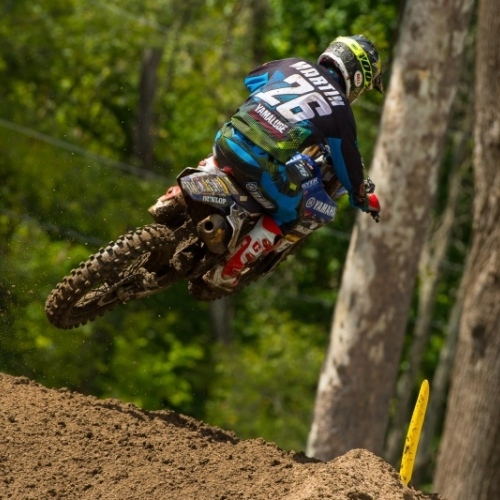 A-Mart is making history at the MXoN this year.
Photos: Simon Cudby
I know that I don't mean a lot to this sport. I'm just some guy from Kentucky that has some good connections to the who's who of motocross. However, I need to go on a little rant here. I'm angry about the decline of excitement in the Motocross of Nations. This race used to mean something and now it doesn't mean much to the top riders in the sport. I'm beating a dead horse here.
I don't know any of this firsthand because I've never asked the top guys about how they feel about the event. I'm just going by how I feel. If it were a huge deal to the top riders then they would in fact be going to the event. I don't care if I were switching teams in the offseason, or if I were doing other "offseason" races, I would be there if I were asked. Even if I had to fulfill sponsor obligations I WOULD NEVER pass up the MXDN…yes it should still be called that.
I have absolutely no idea how hard it is being a professional athlete. These guys are already training for next season. Regardless I would give everything I had to the MXoN no matter how much energy I had left. I don't understand why some of our top riders are opting out of this race. This is for America and these colors do not run. Yet our guys are in fact running to other races, put on by their sponsors, to make more money.
Obviously Ryan Dungey has been injured, and I don't know his recovery time, but he committed to racing the SMX Riders' Cup about two weeks after the MXoN. Two weeks isn't a lot of time. If he's pushing it to race the Riders' Cup shouldn't he not race that as well? This is just a question and by no means is a dig on our champion. I don't know what he is going through with his injury, so I'm probably very wrong. It just seems a little weird that he would pass on the event. You could argue that he's done enough time on the team…I don't buy that excuse. Jeff Emig raced it a bazillion times.
Eli Tomac missing the event was a huge surprise to me. I was thinking the team would be Cooper Webb, Eli Tomac, and either Joey Savatgy, Jeremy Martin, or Alex Martin. I was wrong on my assumption. Tomac is racing the USGPs and not the MXoN. Granted he has to do this to fulfill his sponsor's obligations, but I just kind of thought that he would race everything. Why not ride the bike in as many races as you can to get ready for next season? Get dialed in on that green machine Eli. I know that is a lot of traveling, I get it, I just wish circumstances were different. It's just not good timing for Tomac to go.
I just want to say that I have huge respect for Webb, Jason Anderson, and Alex Martin. Webb stepped up to a 450 to lead the team into battle because that is what Captain America does. Webb stayed fresh for this season by racing as much as could in the offseason last winter. Newsflash to everybody: Webb is still racing. He's getting in a lot of gate drops on a variety of different races, which is making him a better rider. NBA players who play on the Olympic team have also had a lot of success by playing throughout the summer. It keeps the body fresh.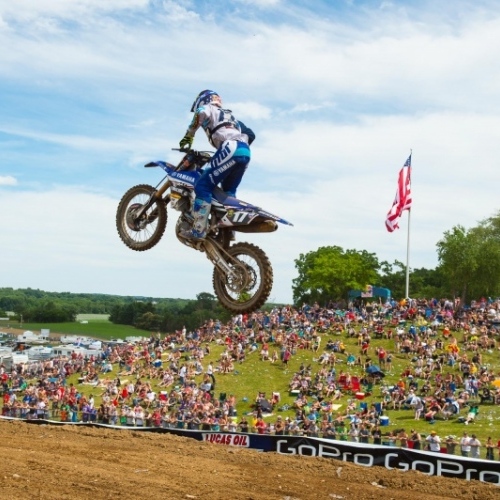 Webb and crew will be very persistent for Team USA.
Anderson deserves a ton of respect too for going to the MXoN. He had sat out the majority of the summer in order to heal up from injury. Yet, here comes Anderson off of the bench at the last round of the Lucas Oil Pro Motocross Championship. Anderson flew all the way to Indiana to get some gate drops in so that he could get acclimated to race speed again. I think that shows how much Anderson respects the MXoN. It shows that he understands the importance of the history of the event.
Finally A-Mart deserves a lot of praise for going to this event too. He's proven in the past how much this event means to him by riding for Team Puerto Ric. A-Mart just wanted a chance to race this prestigious event and he respected his invite. Now he is the second rider (Dean Wilson) to race the MXoN for two different countries. Good on you A-Mart for stepping up.
Think about the riders who never get asked to race this event. We have a ton of privateers who dream about one day representing Team USA, but realistically they never will. Actually they might if these factory riders have to keep racing these special races after the main series has finished. We'll always find guys who will make this event a priority, but I wish everyone did. No matter if you are switching teams or racing other events, if you are a top rider you need to be on the gate if chosen for the MXoN. You shouldn't ever turn down an opportunity to represent for your country. You could and should be passed up the next time that the event comes around.
In conclusion, the three that we have on team USA this season are going to be great. In my opinion I think that we can get the job done. We have a lot of hunger and all three riders never stop charging through the pack. Anderson, Webb, and Martin are riders that do not settle for position. They all have the mentality that they should not be beaten. These guys will not give up, which is why they are the team to end Team USA's drought.
Thanks for reading! I really do appreciate a good bench racing session. Hit me up at troy@pulpmx.com or on Twitter/Instagram: @troybendgen.