em·bar·go
em·bar·go
noun: embargo; plural noun: embargoes
1.
an official ban on trade or other commercial activity with a particular country."an embargo on grain sales"

an official prohibition on any activity.
synonyms:
ban, bar, prohibition, stoppage, interdict, proscription, veto, moratorium; Morerestriction, restraint, block, barrier, impediment, obstruction;
boycott
Embargo. This was the word of the week up at the Fly Racing Summer Camp or as some call it, the 2018 motocross gear launch. Matthes wasn't happy about this and threatened to show the gear before the embargo date, but he came to his senses and thought otherwise. I can't exactly show you photos of the new gear until July 28th (hence the word embargo), but I can share with you some of the cool things Fly Racing did for the media up at the headquarters in Boise, Idaho.
When I arrived to Boise on Tuesday we were greeted by the staff at Fly Racing and were whisked away to lunch where they made incredible armadillo eggs. If you haven't tried this appetizer do yourself a favor and get on some of that! They're good! After lunch we then took a tour with Dale Spangler (Media Relations and Content Marketing Manager of Fly Racing) around the large WPS facility in Boise. The WPS facility employs over 200 people and also has a full gym, cafeteria and motocross track all on the property! I met the Fly Racing design team and we spoke about how they come up with certain concepts and how they go to market with those concepts. Much like my testing with manufacturers the concepts they are working on today have 2019 and 2020 release dates. The testing process is so far ahead that I was told they have had this 2018 gear line done well over a year now. This was very reminiscent of production bike testing. The WPS warehouse is gigantic and pushes so much product out to distributors daily it's mind blowing. It was all asses and elbows down in the shipping area and it was impressive to watch it all go down smoothly without a hitch. Tuesday night we got to see all of the new 2018 Fly product and as you know I am not an easy man to please, but I have to say I am happy with all of the changes Fly made to their gear line up. Bright, clean colors and the Lite Hydrogen line has a new feature that all of you are going to love. Some of the colorways are a little wild, but they seem to have something for everyone.
Wednesday I got to test the new gear out on the WPS/Fly private motocross track they beautifully prepped for us. When I arrived at the facility there was a gear bag waiting for me with my name on it with a set of brand new Alpinestars Tech 10's and a full set of 2018 Lite Hydrogen gear. The new Lite Hydrogen pant fit is better than last year's due to the the added piece of technology they incorporated into the pant. From the pant all the way to the gloves I can say that Fly Racing has stepped it up a notch and I am impressed that some of the changes that I thought they needed was actually incorporated into the 2018 line. The WPS track is a short yet fun place to get some time on a bike and being able to test the products that you are designing 100 feet away is pretty damn cool. Fly's own Andrew Short was there to rip some laps with us and of course he still looks as good as ever. I ended up getting a good amount of time in on the gear and got a good feel on what its improvements were. (Look for a complete test of the 2018 Lite Hydrogen gear on pulpmx.com and keeferinctesting.com July 31st.)
Thursday we headed up to the mountains of Tamarack and did some mountain biking with Fly's mountain bike gear. That's right, Fly also has a full line of mountain bike stuff for you downhillers and cross country dudes out there. Most of us moto people love to cycle and its cool to see a moto company have a wide variety of products for not only motocross/off-road, but BMX, mountain biking and even a whole lot of casual wear you can get your drink on with that night!
The Fly Racing atmosphere to me is one of family. I am a big fan of that type of atmosphere as I am big on family. Everyone one at Fly rides or has ridden in their lifetime and that is important when trying to make dirt bike products. They are not going out to get the next college graduate with no dirt bike knowledge to help run their business, but instead have real world, smart enthusiasts helping steer the ship there in Boise. I am sure they have the crazy smart college graduates too, but from what I have seen all of the people designing or testing the gear ride dirt bikes. So many companies I've seen have these book smart (non-riders) for employees run their company and have no clue about what real off-road/moto enthusiasts need in protective gear. Fly gets it and once you see the new 2018 gear, I think you'll get it too. Stay tuned to see all the new Fly Racing gear on the Fly sponsored riders at the Washougal National on July 29th! Or get yours at your local dealer July 28th!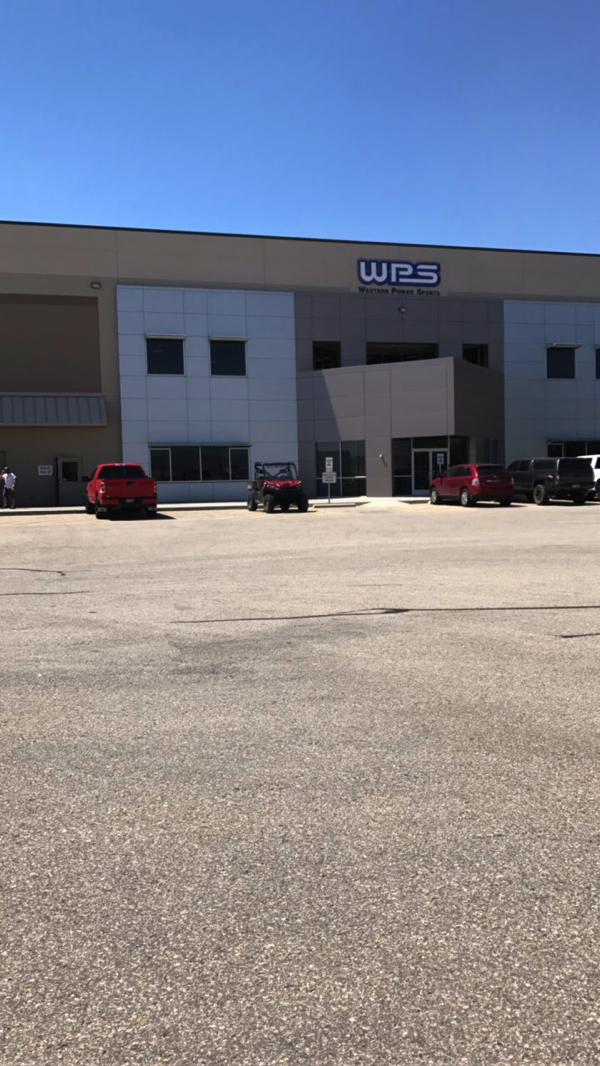 The WPS facility in Boise, Idaho.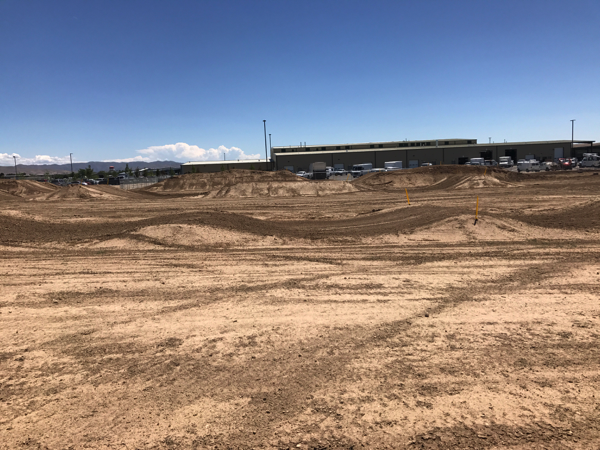 How would you like to have this track in the backyard of where you work? The WPS track is fun and according to Dale Spangler gets ridden a lot by the employees. Designated lunch ride days are scheduled throughout the months.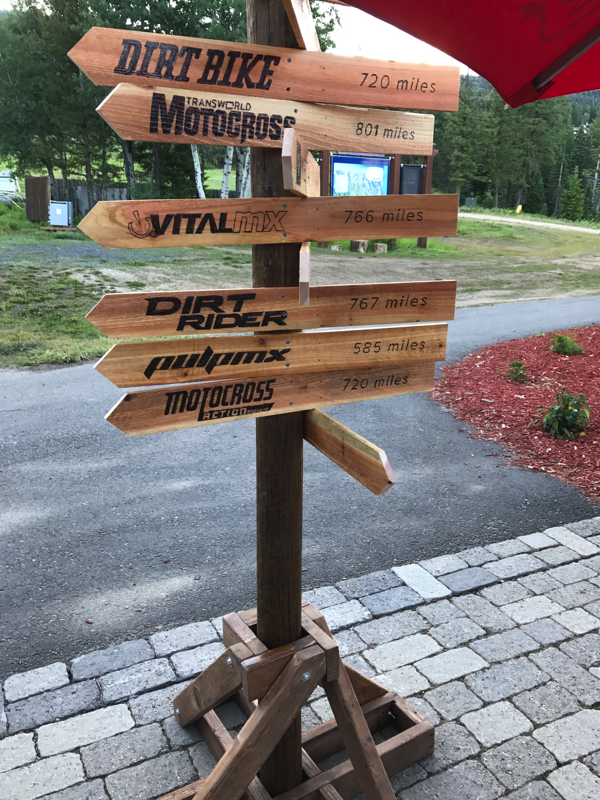 585 miles away from the Lions Den in Vegas.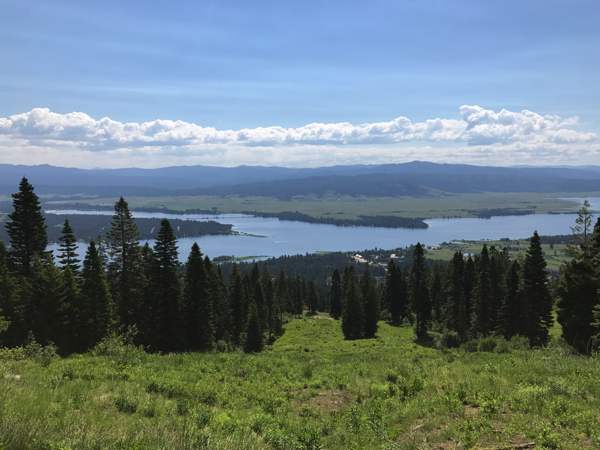 The view in Tamarack on our mountain bike ride was amazing.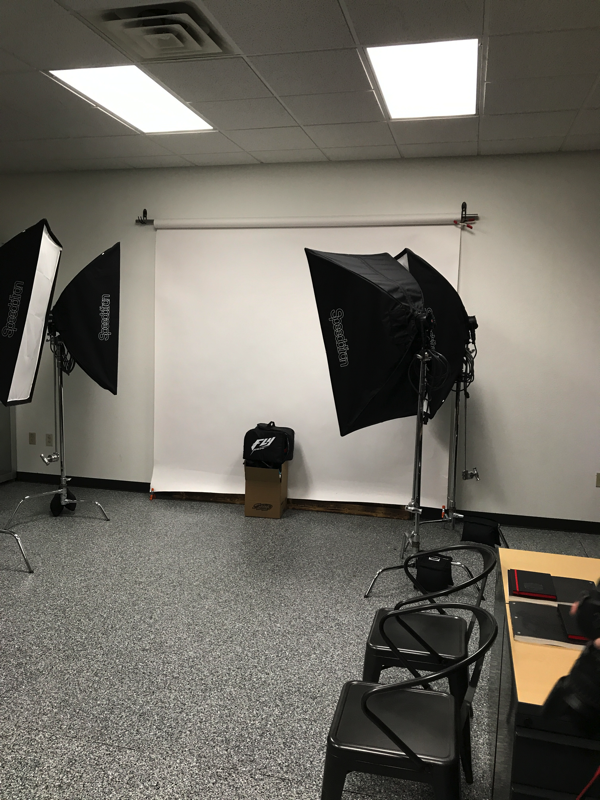 A full in house studio room is a nice way to get the products shot ASAP.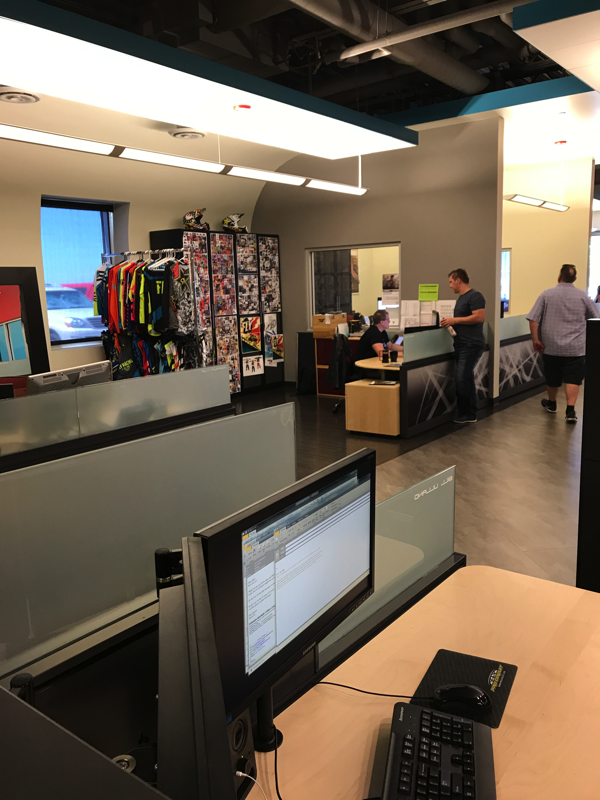 The meeting of the minds. This is where the design team comes together and creates the Fly Racing gear you will be wearing.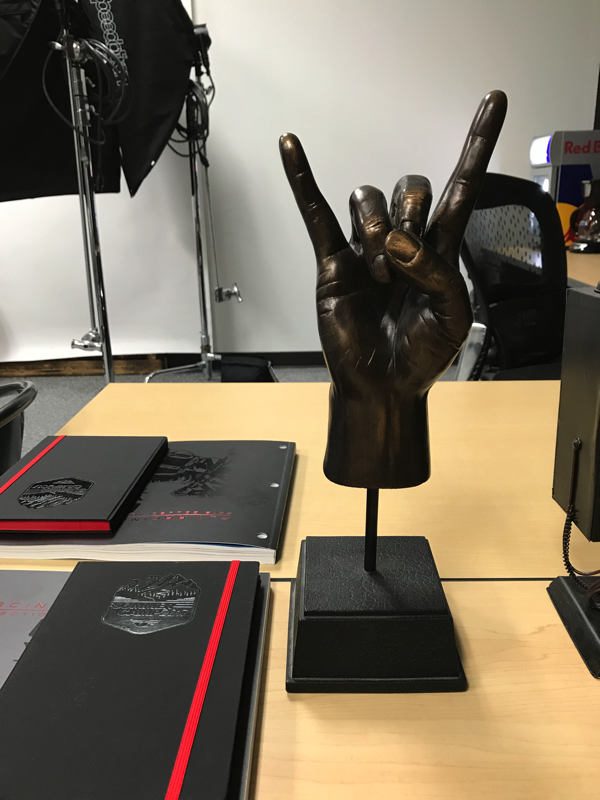 Looks like the Keefer Inc. Testing touch has been to WPS in Boise.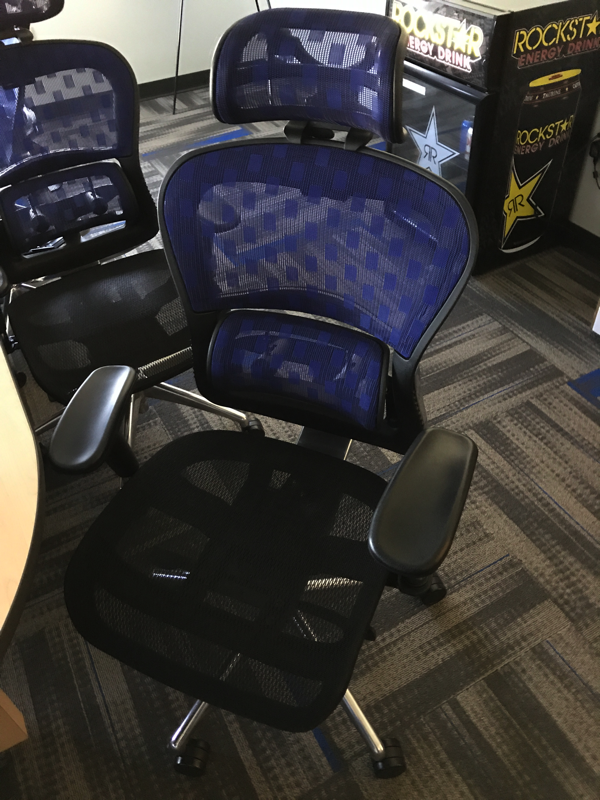 This is the world's best office chair. It has tons of comfort, but also has an insane amount of performance like any great motocross machine should. Instead it's all wrapped up in this chair!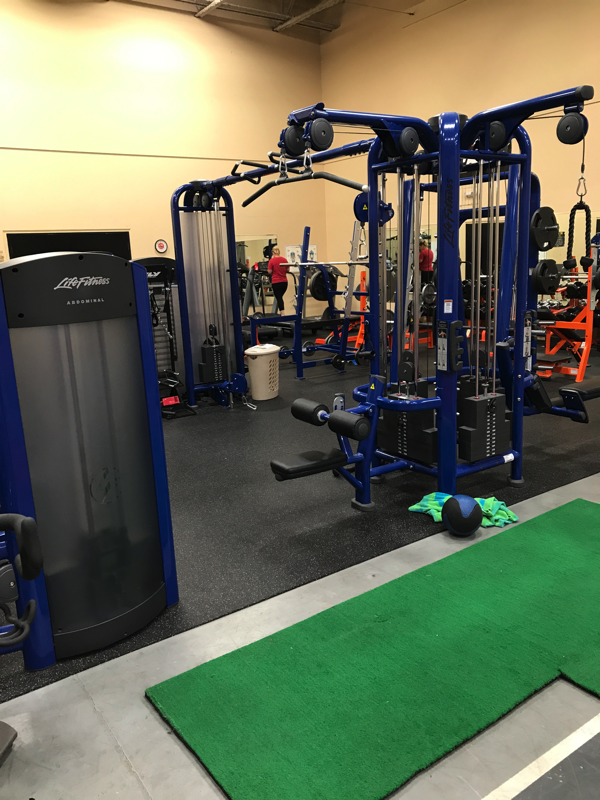 Got to get a quick workout in at lunch? No problem because WPS has their employees covered with a full gym upstairs.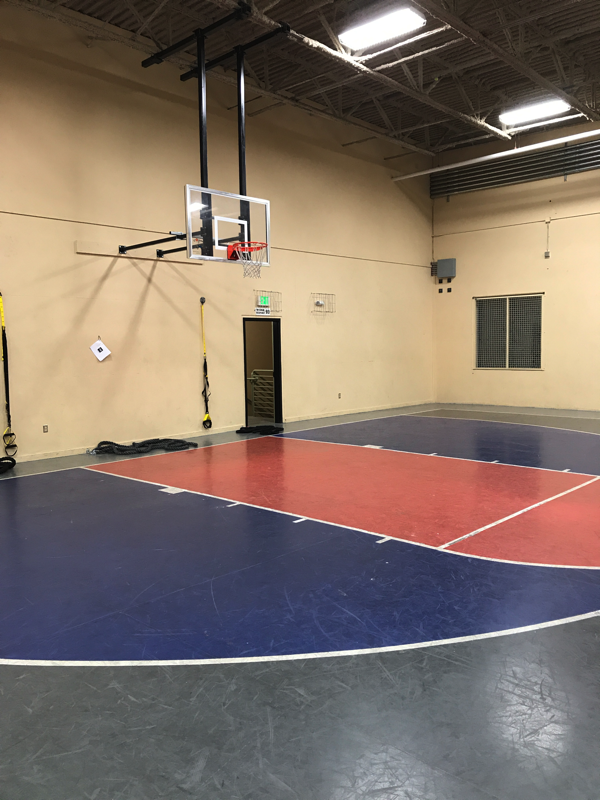 What about a quick pick up game? Not a problem you can dunk like Lebron as well!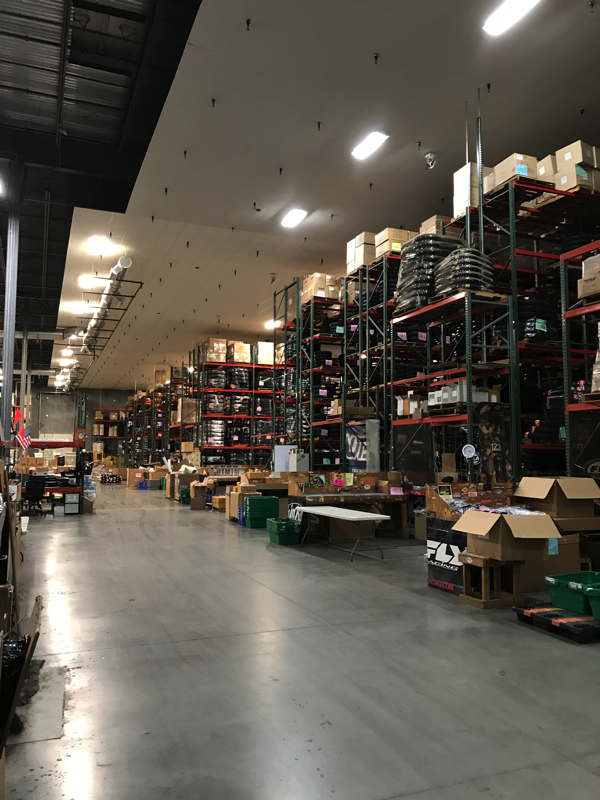 The warehouse holds a massive amounts of parts not to mention……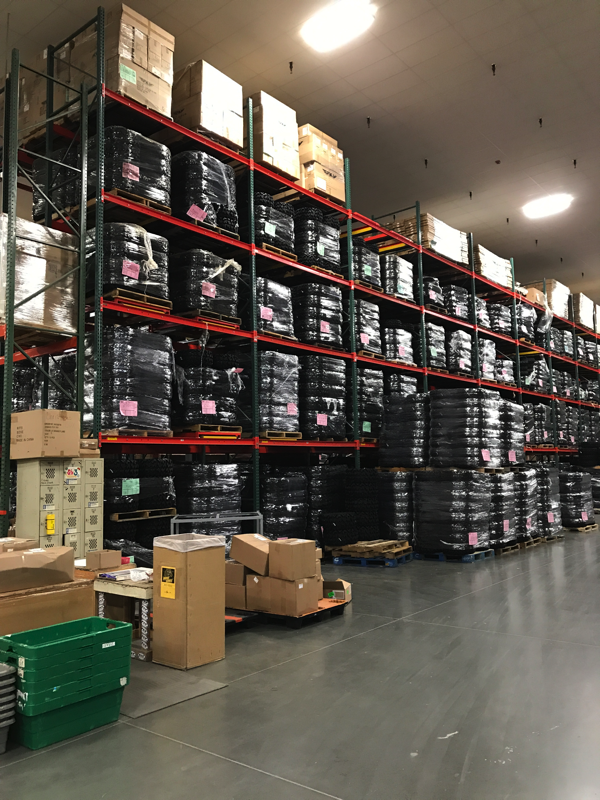 Along with more rubber than you can think of.