Fox's top tier FlexAir line of gear has been in existence for over three years now.
Fox's top tier FlexAir line of gear has been in existence for over three years now.
Fox recently introduced their 2018 line up of FlexAir riding gear. The FlexAir is on its second update since its inception and has seen a redesigned pant and jersey. The new 2018 "2.0" FlexAir pant has an entirely new chassis that includes a new knee design that removes some material for a sleeker fit. There is an updated two-piece rigid waistband and closure system along with the removal of the liner to try and decrease weight and heat. The updated FlexAir jersey has a new bonded cuff along with a TRUDRI fabric blend to keep weight low and breathability high.
After wearing the 2018 FlexAir pant and jersey for a while you can definitely notice how much lighter the 2018 FlexAir is compared to the earlier FlexAir sets. No longer does the pant have that pointed extra material that sticks out from the knee area like the standard FlexAir has. It seriously looked like I was going to breast feed a child on my knee. The Flex Air pant fits snugger over my knee brace/knee area, but remains super stretchy and I am able to move around on the bike as well if not better. The new closure system is almost like having a belt around your waist with the two-piece design. When you cinch down on the buckle it feels like the waist area is more secure to your hips and hugs your waist better.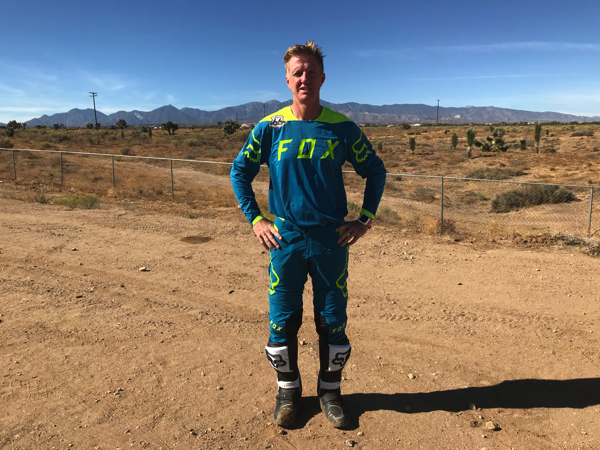 Do not adjust your television, I am not Justin Hill.
Seat bouncing jumps with the standard FlexAir pant sometimes has lead to my pants pulling down and my jersey un-tucking at times, but with the new closure system my jersey stayed tucked in and the FlexAir pants didn't slip down as much. The taped seams inside the pant are a nice feature, as I do not feel any snags when putting on the pant. If you wear Velcro closures on your knee braces you know what I am talking about! I have worn the updated FlexAir pants on many long test days and they have held up very well under a fairly decent amount of abuse for a minimalist pair of pants. The knee area has shown signs of wear, but no holes or tears are anywhere to be seen. Going back and forth from other competitors pants to the updated 2018 Flex Air version often, I can really feel how much cooler my lower body gets without the liner. I have cut liners out of pants in the past, without much success, but the Fox FA pant is so light and breathable that it's like air conditioning. However, be careful because if it's cool outside you might want to think about wearing a long compression pant underneath or go to Fox's 360 pant.
The FlexAir jersey is not much different on paper compared to the original design, but I noticed two standouts that I thought were an improvement over the standard FlexAir jersey. The updated jersey felt like it had a shorter cut length arm when on the bike, which I liked. The standard FlexAir seemed long and bunched up near my glove, but the updated jersey is a little more snug around the forearm and not as long, so it didn't have any bunching.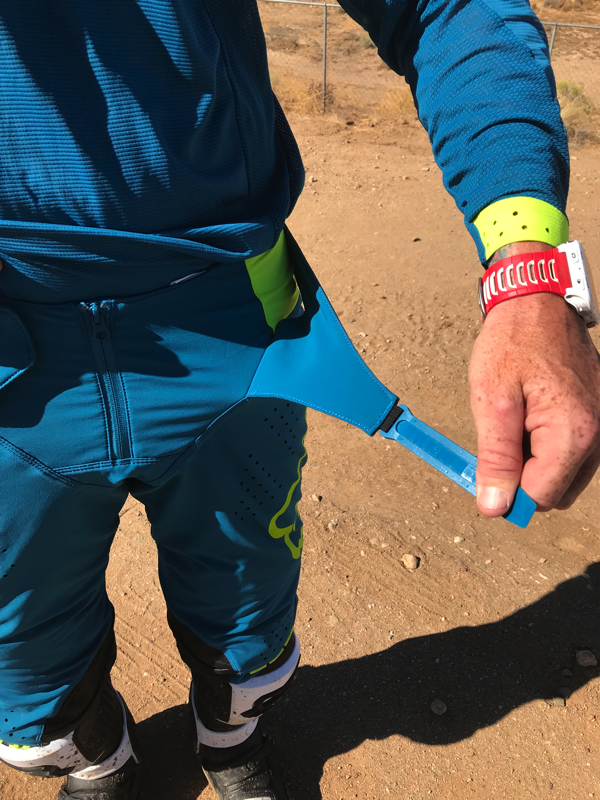 Ideal closure to keep your cheeks covered.
This is key to getting a Best Dressed award! With that being said the updated cuff is not as tight around the wrist and lets air flow in more than the OG FlexAir. Again, this jersey is super light and feels like you're not wearing a jersey, so make sure you dress for the correct weather on your ride. If you are a little robust in the waist do not fear, as the new Fox FlexAir pant and jersey still looks good on a bigger type of rider (Fox offers up to a size 38 pant and XXL jersey). Some riders complain that they can't get a way with wearing tighter, minimalistic styles of gear, but I regress. The way the Flex Air is cut it doesn't show all of your imperfections and looks good even on bigger type of riders. So don't be scared!
Fox made changes in the correct areas with an already great FlexAir pant and jersey. Fox will also have a few more 2018 Limited Edition colorways of the updated FlexAir designs when Anaheim rolls around. You will be paying more money ($229.95 for the pant and $89.95 for the jersey) for this strictly performance based FlexAir set up, but in my opinion you definitely get what you pay for. This isn't off-road gear so don't think you can hit the woods and not rip the crap out of it. Tree branches are not the FlexAir's friend, so be forewarned. However, if you're a diehard MX rider and stick to the tracks, just know that I have used and abused it thoroughly. I am a big fan of the Fox FlexAir line up so make sure to try a set out.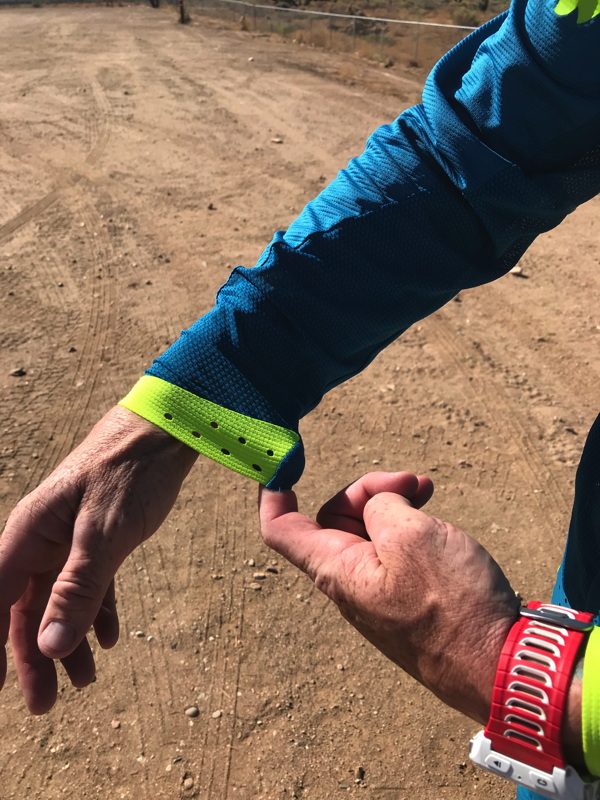 These cuffs are much improved. Good job Fox.
You can always drop me a line at kris@keeferinctesting.com if you have any questions.