FXR brought us little sissy moto guys out to ride snow bikes, sleds and check out the new 2019 motocross and snow gear for a couple days at ERX Motorpark in Elk River, Minnesota. When I heard that it would be 8 degrees I was a little worried, but as you all know I am all about gear and trying something new, so I was off to Minnesota eh? FXR Racing is no stranger to the snow/sled market, but hasn't been a huge force in the motocross world until the last couple years. The Canadian based apparel company seems to be growing leaps and bounds with motocross riders in the states. Andy White (formerly at KTM Canada) has been spear heading the motocross marketing program for the a while and is focusing on getting more brand recognition through helping the grassroots of our sport, the traveling privateers and amateurs across the country. I mean just watch any AMA Supercross LCQ on Saturday nights and you will see almost half of the field wearing FXR. I have been wearing the FXR gear on and off for the past few years and can attest to it getting leaps and bounds better since I first started wearing the gear back in 2015.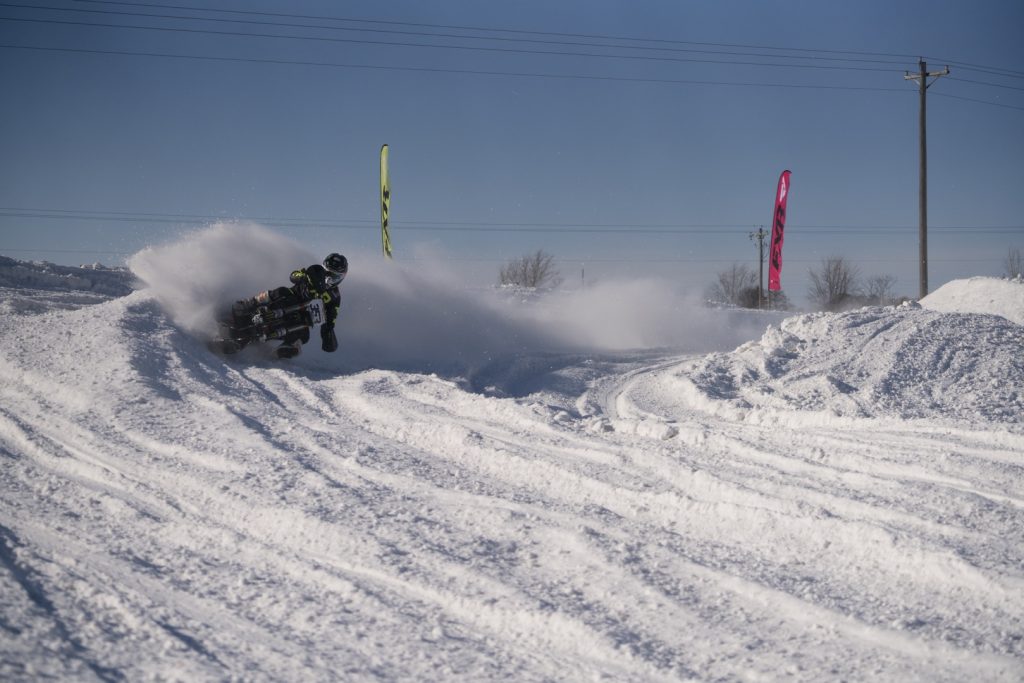 When I arrived in Elk River, I could tell that my white, pasty, California ass was going to struggle with the bitter cold that Minnesota offered this time of year. FXR greeted us with a backpack full of warm goodies that came in handy once I started shredding the snow on Broc Hoyer's 2018 Yamaha YZ450F snow machine. The amount of gear you must put on before you go ride in -4 degrees wind chill is something else. I felt like I was getting dressed to go ride for the first time as it took me literally 20 minutes to get geared up to brave the wintery conditions.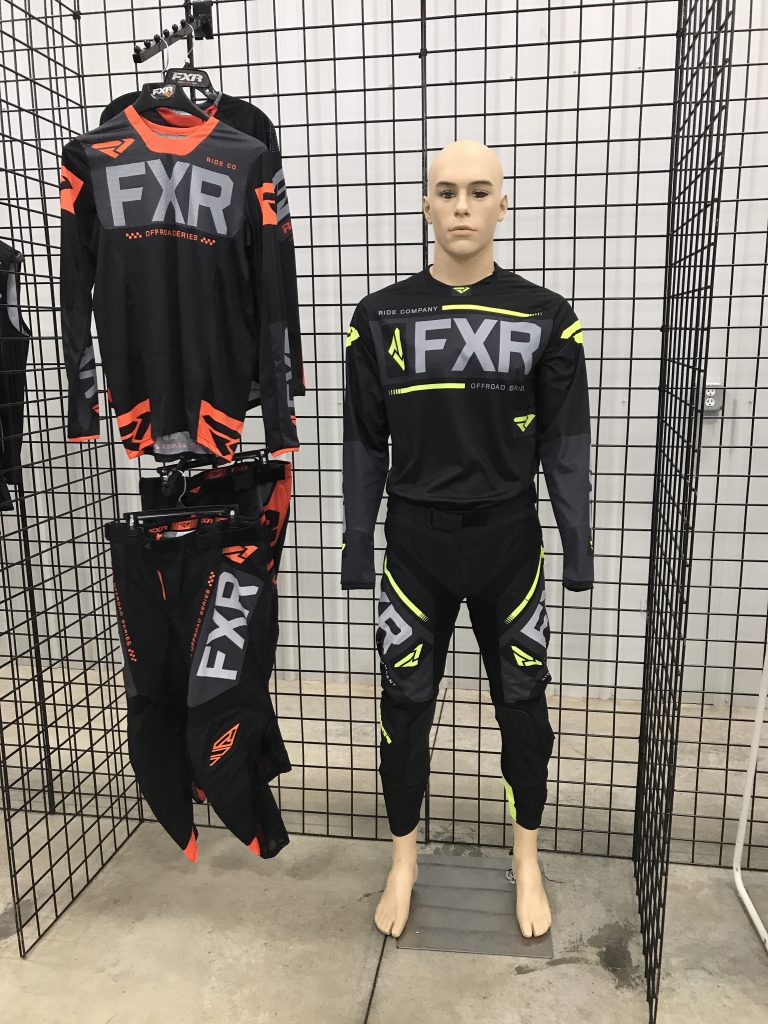 I was given a brief tutorial on how to ride one of these snow bikes that come equipped with a Timbersled set up (if you don't know what Timbersleds are visit www.timbersled.com) as it was my first time on one of these unique bikes. Now if you have never ridden one of these things, like me, let me give you guys a brief synopsis of what it is like to ride. First of all they are so much fun, but take some finesse to maneuver around the man made track of ERX. You have to lean not turn the snowbike to corner, rather than trying to steer it with the front wheel like you would a dirtbike. When you are coming into a corner you have to really lean to one side (similar to a quad) along with keeping the throttle on. When you are off the throttle the snowbike wants to standup and not carve the snow as good. This form of riding took me a while to get used to and it felt like I have never rode a bike a day in my life. The problem with this feeling is that when you have 2001 AMA 125 National Champion Mike Brown here riding with you it raises the competition level some. FXR sponsors Mike Brown and although he has never ridden a snowbike he does know a thing or two about shit talking and can do that better than anyone else in the business. Every time Mike went out, I went out. If Mike jumped something I jumped something and vice versa. I had to jump what Mike jumped or else I would hear about it all freaking day long! It was basically a tit for tat game of who was going to jump what.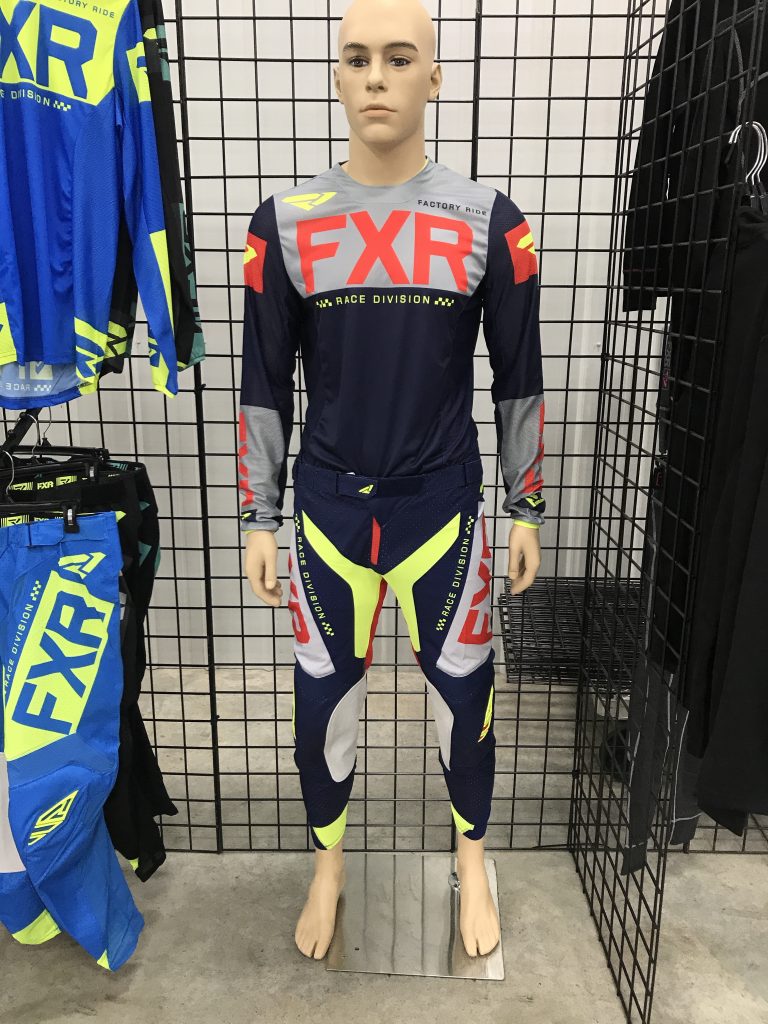 There were only three types of jumps on the track and they weren't even that big to dirt bike "jumping" standards. There was a finish line vet-track type tabletop jump, a small double jump after that and one more double on the back straight. It took me almost all day to jump one 40 foot double jump, but to me this was the fun part. In moto it's so hard to see improvement once you get to a certain level, but with snowbikes I could see my improvement each time I went out because I sucked so bad. I did try three different types of bikes; a 2018 Husqvarna FC450, 2018 Kawasaki KX450F and the Broc Hoyer YZ450F. The YZ450F had best feeling to me on the track as it felt the most maneuverable and easiest to corner. Not shocking that I like the Yamaha right? The other machines felt stiffer and harder to lean into corners which made it tougher to straighten up and hit the jumps. The engine delivery on these a snow bikes bikes are similar to dirt bikes, but do not feel like they have quite the hit (RPM response) as a dirt bike. The track on the Timbersled adds weight so seat bouncing jumps require a little more throttle and body English.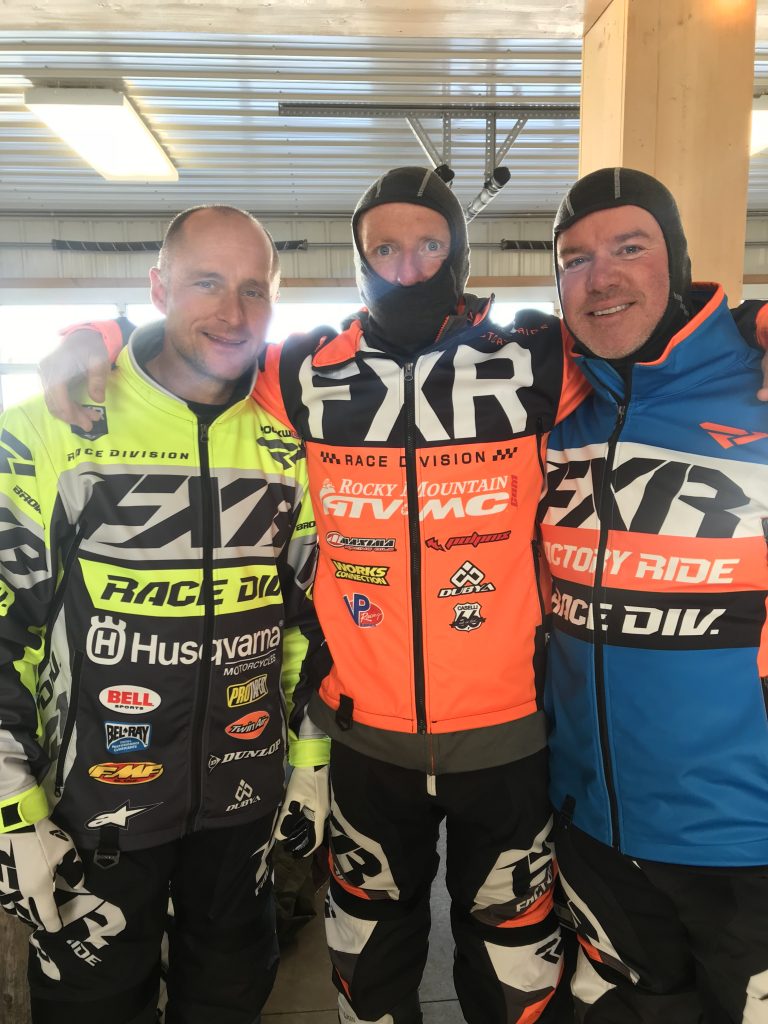 It was a treat to watch snow bike X-Games competitors Kody Kamm and Broc Hoyer rip around the track like it was nothing. It was amazing what they could do and it almost made me want to move to Colorado and get into the snowbike scene. I said, almost. It was cool to see FXR put forth the effort to have some moto guys out to try some snow bikes and to see where the FXR heritage comes from. The new 2019 FXR moto gear looks great, but what is crazy to me is that FXR didn't embargo these photos of the new gear. They didn't mind that we shared them with you, which is a rare thing nowadays. I think that is cool that the public gets to see and be a part of what is on the horizon coming in July. In the meantime be on the lookout for some new FXR Limited Edition 2018 Revo line of gear coming. FXR has three more runs of LE gear that will be available the week of Arlington, Indianapolis and Las Vegas Supercross rounds. My favorite will be the Indianapolis LE gear as it could be the "Best Dressed" award winner of the weekend, so be on the lookout for that.
If you haven't checked out the 2018 line up of FXR Racing gear, go check out their whole lineup over at www.fxrracing.com.