Photos by Rich Sheppard
The outdoor series made it to my favorite state of Colorado Saturday and I have to say that the track looked mellow in comparison to years past. The prep didn't look as deep and the jumps looked toned down as well. To me this kind of track makes for better racing, passing and more exciting for the fans. You hear talk about the elevation there at Thunder Valley a lot and I can attest that does in fact wear on you a little. I have done some durability testing at Thunder Valley a couple years ago and had to do several thirty minute motos for a couple days and I felt like I was abnormally fatigued on the second day of riding than I have at other tracks in Southern California. As a rider you don't really notice it until you stop, get off the bike and start getting dressed for another moto. That is when the elevation of Colorado hits you straight in the face.
Another thing I hate hearing fans or people in the industry say "oh so and so only made the top ten because everyone is hurt". I call bullshit and am sick of hearing this! I don't care who you are or who is hurt, if you get top ten at any national you should be praised. The old saying goes you have to be in it to win right? Without further ado here is some Thunder Valley notes that should be fairly interesting for you to read.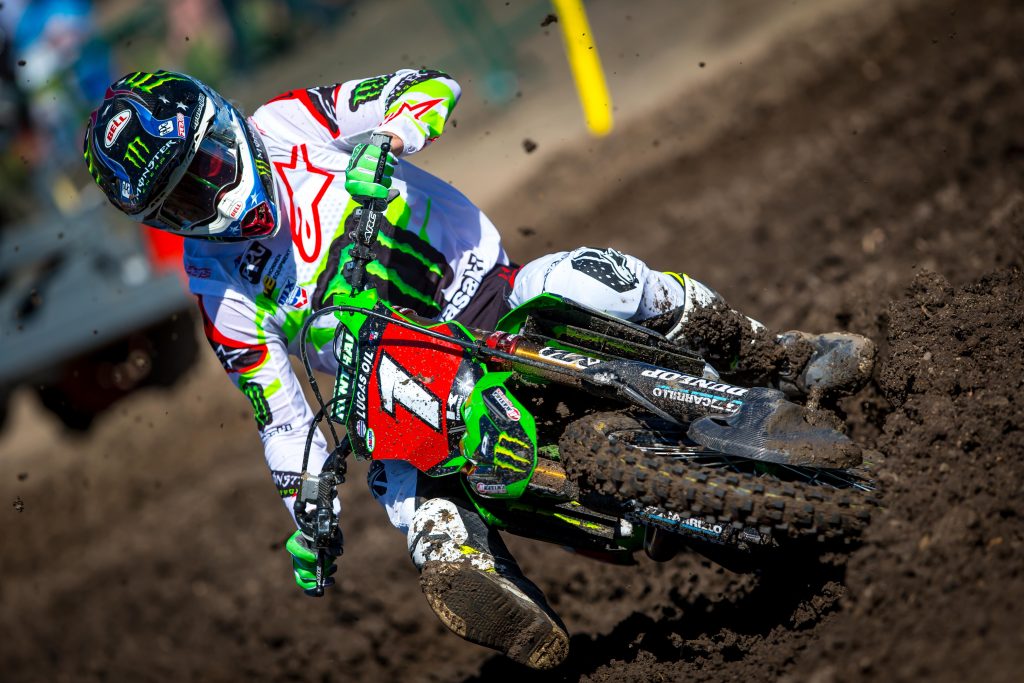 Eli Tomac: Eli had some great battles with Roczen, but to me it looks like Tomac was just biding his time and was being patient. I like this new Eli because he is not rushing his line choices and is being more creative than he ever has. Tomac has more finesse in 2018 and it's proving to be a very effective way of riding. Again, I DO NOT think he will go 24-0, but I wouldn't be surprised if he wins every national overall. The Monster Energy Kawasaki looks balanced and doesn't seem to have harsh points in its chassis like I have seen in years past.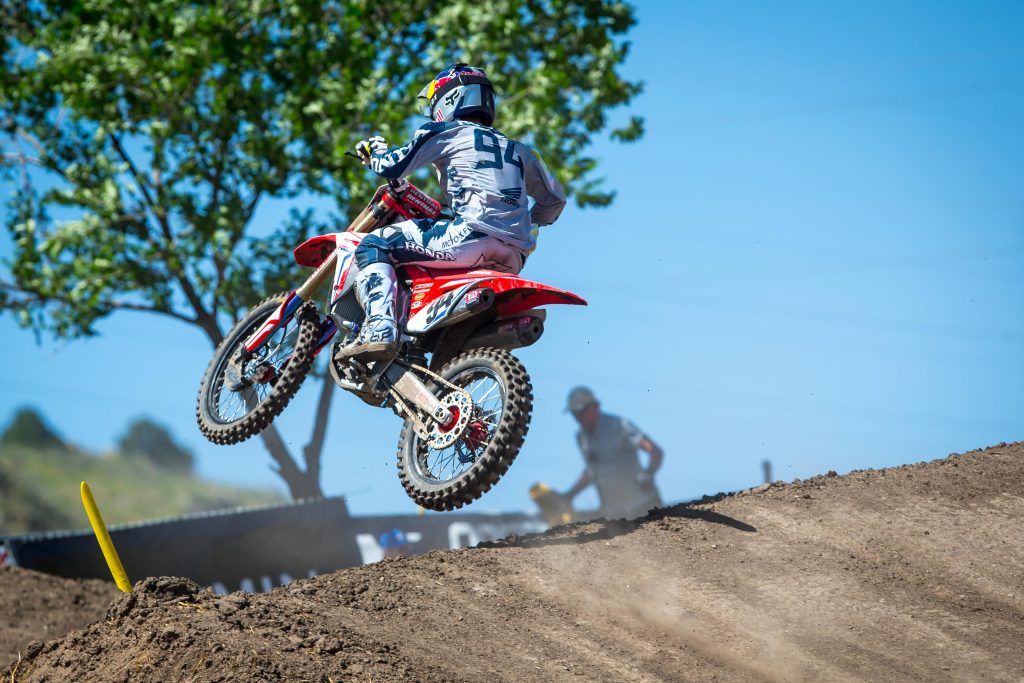 Ken Roczen: Second place in Colorado! This is how bad ass this guy is people! Imagine going through what Kenny has gone through and having to come back at a level to beat a guy like Eli. Ehhhhhhhhh, yeah right! Roczen's CRF450R is set up pretty soft because Kenny likes a lot of feeling out of his front end. Roczen is a front end steering rider and when you watch him come into a corner you will see the front end of his Honda dive more than almost any other rider in the series. Some riders couldn't go as fast as Roczen with this kind of set up, but with since I am a front end steering rider I can appreciate how Roczen likes his suspension. He is light on the pegs and is so smooth that a softer set up works great when the track is as choppy as Thunder Valley was.
Blake Baggett: Blake is as aggressive as ever, but I know he is not happy with his bike set up quite yet. He has changed a few chassis components on his bike and wants to get a little more of a softer set up. For the most part, the first three races have been choppier and square edge, so Blake needed some different suspension settings. He got another dose of settings for Thunder Valley and it proved to help him get on the podium. Look for Blake to get closer to Tomac when we go back east, but I don't think he is a threat to beat Tomac straight up just yet.
Dylan Merriam: Merriam is riding well and has been getting these type of results the past three rounds! I am not going to sit here and say that it is the all the bike, but I am saying that his bike is fairly stock. A YZ450F, an aftermarket muffler and some Enzo suspension can get you into the top ten at a national. "Keefer the Yamaha can't corner"! Please stop with these comments because the Yamaha is one of the best "buy it and race it" motorcycles out there right now! Merriam is a quiet, hard working kid that lets his riding do the talking. I can appreciate this about Dylan and am stoked to see him doing so well. As an amateur he was always overshadowed a little and it's good to see him putting in good results as a professional.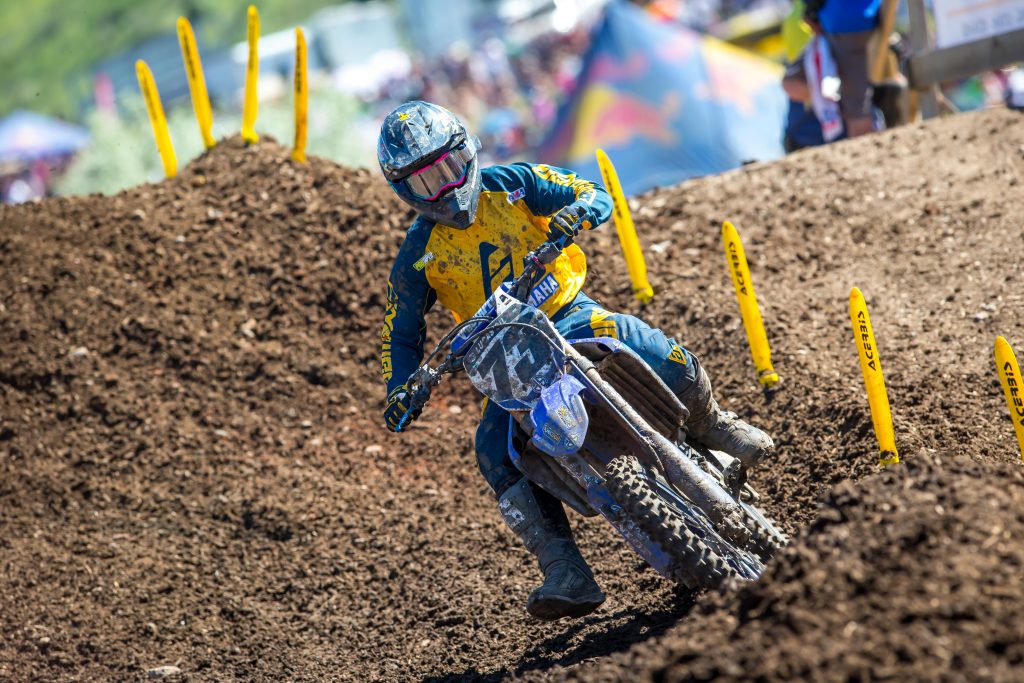 Brandon Scharer: Scharer was ripping the second moto at Thunder Valley and earned himself his first top ten overall of his career. Brandon says he is "for hire", but maybe going to a different brand of machinery wouldn't be the best choice for the number 73. Before you bark at me, listen to my reasoning. Again Scharer, just like Merriam, is a on a stock-ish Yamaha YZ450F and getting great results. Going to a KTM or Husqvarna might actually hurt his immediate results, which in return might hurt his 2019 bidding efforts. I would hate for him to switch bikes mid year and then not have the same feeling on the track as he does with his current machine. If I was in his position, I would suck it up and ride my balls off (like he currently is) and show everyone what you can do on a stock motorcycle through the whole series. Once the outdoors conclude, market the hell out of yourself to try and cash in on all the hard work you showed in the 2018 series.
If that means going to a different color bike then so be it, but now you will have some time to adapt and not rush into anything. I have seen riders struggle too many times when switching to a new brand of motorcycle (even with better parts) mid year. Stick to what you know Brandon and continue to impress the hell out of everyone that is watching you ride, because that is what you're doing.
Joey Savatgy: Poor Joey! The dude needs some luck this year and he is just not getting it in 2018. Savatgy had the win in the bag in the first moto, but a bike malfunction left him pushing his bike back to the pits. I did gain a lot of respect for Joey because he actually pushed his bike back and didn't throw a temper tantrum. I know he must have been pissed, but he pushed his bike back and didn't leave it sitting out there. The second moto though he went full apeshit on the start and hit Osborne. Doing this caused a massive pileup and injured Osborne's shoulder, which to me was kind of a dumb move. Being a Savatgy fan is like riding a roller coaster at Six Flags. Up and down! WEEEEEEEEEEEEEEEEEEEEEEEEEEEEEEEEE!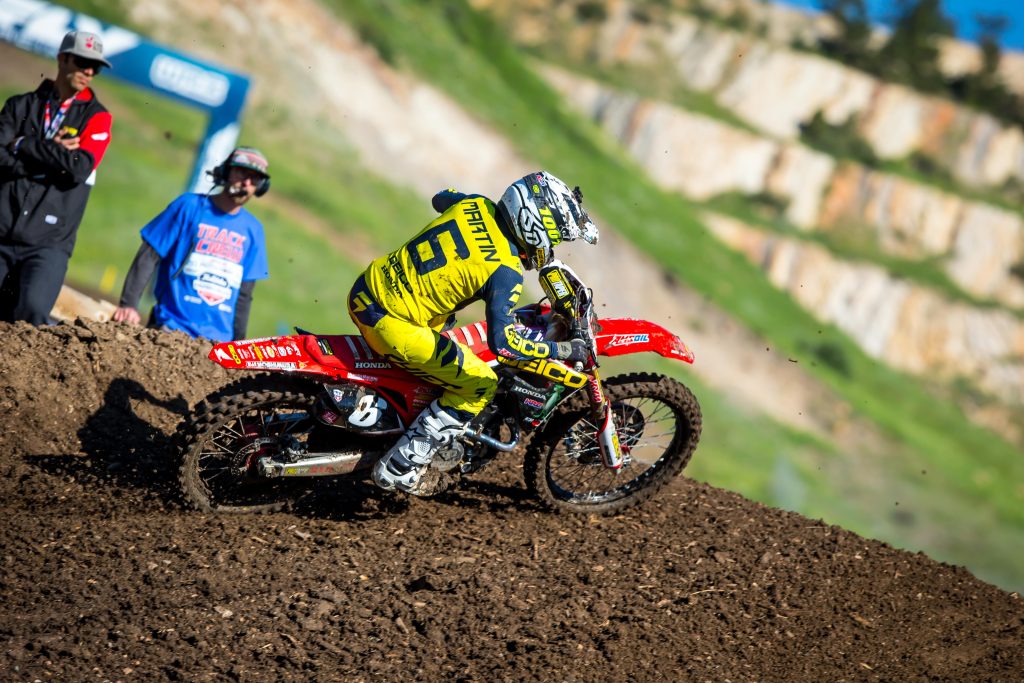 Jeremy Martin: J-Mart is a bull. He just keeps coming and coming and will not quit. Pretty cool that both Colorado training buddies win the Colorado national. Coincidence? I think not. Martin and Tomac ride in the elevation and their bodies are able to push harder in the thinner air. Martin says "he's in the best shape of his life", which is not a good sign for the others. Martin is your red plate holder and he knows how to keep that sucker to the end now doesn't he?
Justin Cooper: Homeboy comes out of Loretta's in 2017 and wins his first national moto the next year. Flash back to Loretta's in 2017; I was watching the 250 Pro Sport moto and this kid was hitting the long ruts so hard, I was blown away. I looked over at my wife and told her "this kid is going to win races fairly quick". His technique is superb and is aggressive enough, but not so crazy that he crashes out of motos. He deals with pressure well, gets great starts and has a great bike underneath him. All of this is a recipe for success to win consecutive motos and overalls.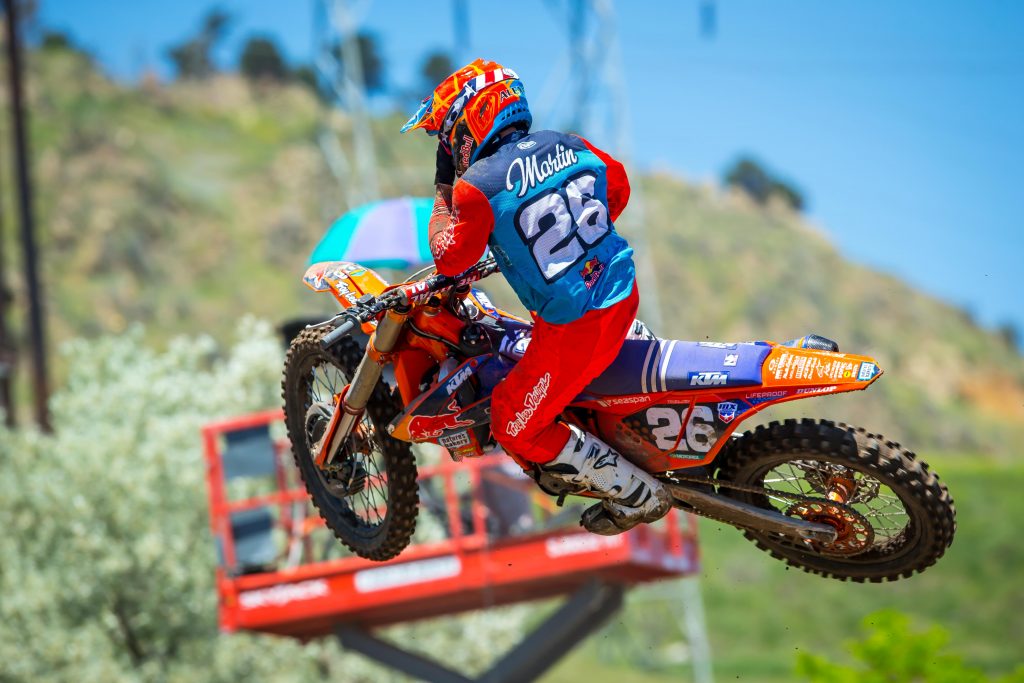 Alex Martin: Unlike his teammate Jordan Smith, A-Mart's TLD/KTM looked real balanced on the choppy Colorado soil. A-Mart needs a little more rolling corner speed and he is right there with his little bro. Big bro is more aggressive, gets in and out of corners in a hurry. Alex is more calculated and rides smoother, but in the 250 class that doesn't always necessarily mean fast. Sometimes you have to go "balls out" to separate yourself. Wait until the east coast, super rutty races and this A-Mart technique will kick in because you can't go "balls out" for 30 plus 2 and not make mistakes.
Martin Castelo: This dude is impressing me outdoors. I DID NOT see this coming from Castelo. Martin went 14-15 and got 16th, but his speed is much more impressive outdoors than indoors. My son and I watched the reality TV series "Race Track Supercross", in which Castelo was a part of the IB Corp Racing Yamaha team. You could tell from watching that show that he wasn't the most confident in his Supercross skills, but he turned it around late in the West Coast Supercross Series. Castelo has been putting in top 20 rides from the get go in outdoors, which landed him a fill in ride on the Rock River/Cycle Trader/Yamaha team. Look for Castelo to crack the top 12 in the next few races as he is gaining confidence with every round!