Photos by Rich Sheppard
Spring Creek Picks & Trends
Going into this week I thought that the PulpMX Fantasy handicap crew did an awesome job. Looking through the options left me circling back around trying to find the edges, and for once, I didn't find much.
There were certainly a lot of question marks, and of course there was Jerry and his 18 handicap, on his home track, setting some great lap times in practice. We also had Team Pro Circuit, who had me wondering if they had drove to Minnesota backwards, and hung some horseshoes around the perimeter of the easy up. Certainly their run of bad luck couldn't continue could it?
I asked myself those questions and more as I picked my team. I avoided #TeamJerry but couldn't resist Forkner and that 5 handicap. Luckily he didn't hurt me too much, others did though, more on that in a bit.
Just like this week's track, the scoring was kind of one lined. Let's look at who was feeling Minnesota!
Most picked riders AKA "the chalk
250 Class
Colt Nichols (3) 37% picked, 60 points
Austin Forkner (5 All Star) 35% picked 33 points
Enzo Lopes (9) 35% picked, 48 points
Joey Savatgy (0) 32% picked, 58 points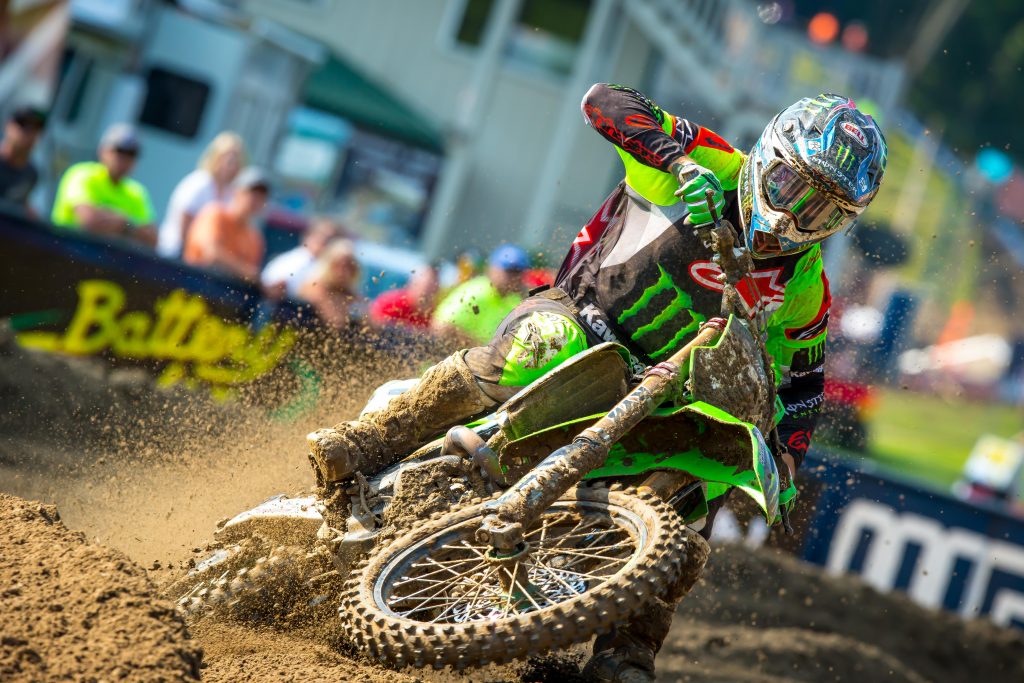 450 Class
Eli Tomac (2 All Star) 53% picked, 50 points
Henry Miller (5) 33% picked, 66 points
Not much chalk this week. This is indicative of the previously mentioned handicaps. If there was a gimme pick on the day it was definitely ET with his high value 2 handicap, this was definitely reflected in his 53% pick trend, one of the highest for an individual rider all season. Henry Miller was also no surprise as he qualified 9th OA and had the hometown-cooking going.
I feel like the chalk in the 250 class was driven by lack of options presented in the handicaps. Enzo qualified 15th, with a nine handicap making him somewhat of a safe play. Colt Nichols seems like an even safer play, qualifying 6th with a 3 handicap. Then there were the Team PC boys… Now, the laws of probability would tell us that they should have been a homerun this week, an easy 50 points for the blonde tipped one and at least 80 for Joey, right? Nope. Somehow improbability once again flipped them the bird. While Joey and Austin certainly didn't kill us this week, they did, once again, fail to meet the expectations of their owners.
The good news, it's now even more improbable for them to have a bad day at Washougal, so you have to ask yourself, do you feel lucky?
Low owned players who delivered – AKA great contrarian plays
 250 Class
Yusuke Watanabe (18) 1% picked, 66 points
Cody Williams (18) 6% picked, 76 points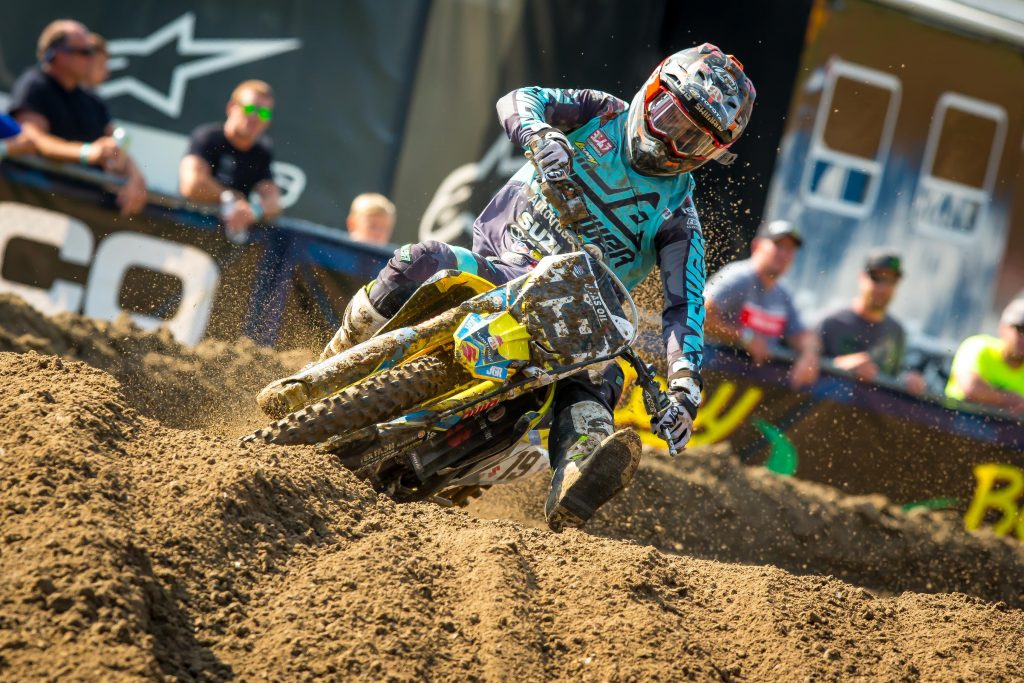 450 Class
Felix Lopez (18) 0% picked, 76 points
Carlen Gardner (18) 0% picked 60 points
Justin Bogle (9) 19% picked, 72 points
In hindsight, Watanabe and Williams made awesome contrarian plays. They qualified 25th and 26th respectively. Their 18 handicaps certainly made them safe plays and Forkner, Lopes and Savatgy certainly looked appealing. Somehow most of us missed this opportunity. In the 450 class Lopez and Gardner qualified 33rd and 36th. With their 18 handicaps it certainly makes sense as to why they were so low owned. Finally, Jusin Bogle gets an honorable mention here. His 19% pick trend is higher than I would normally list, but it's great to see him finally get some results and put up a good score.
Fantasy Duds
250 Class
Austin Forkner (5 All Star) 33 points
Dylan Ferrandis (-4) 15 points
450 Class
Heath Harrison (13) 22 points
Cody Cooper (5) 24 points
Jerry Robin (18) 42 points
Cooper Webb (-1) 48 points
Chase Marquier (15) 21 points
Not too many landmines in the 250 class, note, I didn't include Savatgy here as he did put up 58 points. While that didn't crush any teams, it certainly didn't meet most projections, which I'm guessing were in the 70 point range. The 450 class had more than a few, with Heath Harrison and Cody Cooper really letting their owners down at 22 and 24 points respectively. Jerry and Cooper didn't crush you, but they surely didn't meet projections either.
Scoring
This week didn't feature much in terms of high scoring plays. The two highest scorers were Felix Lopez and Cody Williams, each with 76 points. This also reflected in the high overall score and average score. This week the overall winner took it down with a 508 (down from the 560 average high). The average score was 264, (up from the 252 average). Once again this is indicative of the great job handicapping the plays, limiting the upside and increasing the average.
The 250 class only had three riders with scores of 70 or more points, Williams, Root and Cantrell. The 450's also had three, with Lopez, Short and Bogle getting it done. There were also very few riders scoring 60 or more points. Jordan Smith, Watanabe, and Nichols got there in the 250's and four riders got it done in the 450's, Henry Miller, Locurcio, Lamay, and Carlen Gardner.
As to the All Stars, only Plessinger and Justin Cooper had perfect scores in the 250 class, while four riders got it done in the 450's, Tomac, Roczen, Baggett, and Peick. The All Star selection has remained very tricky this year, they have been running at around a .375 average for perfect scoring, so don't beat yourself up if you miss it, as I did.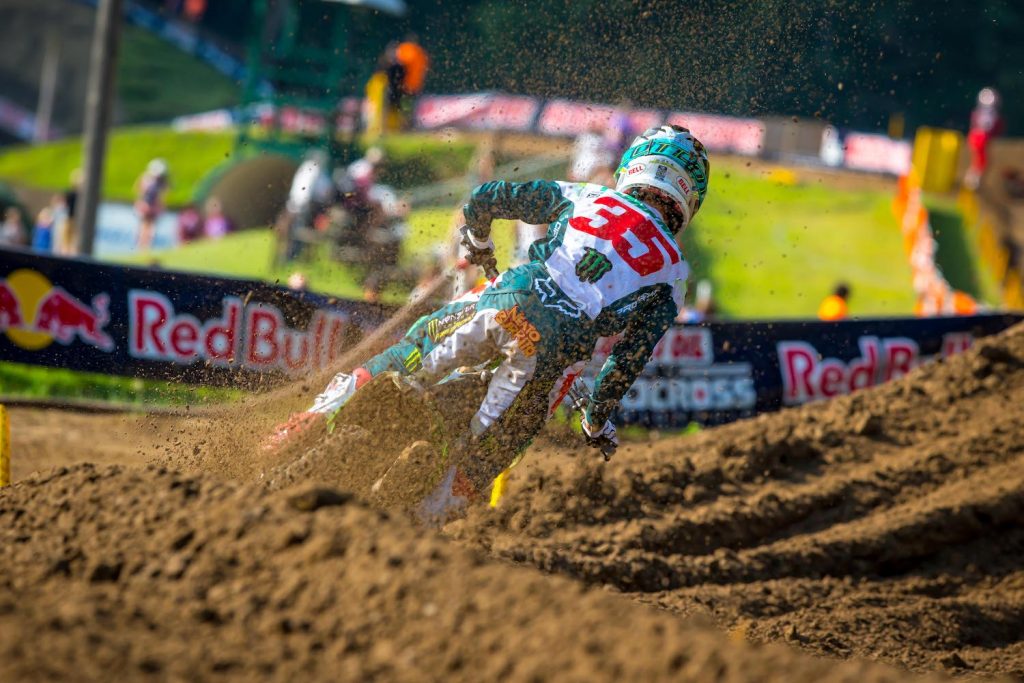 Washougal Picks & Predictions
 Without knowing handicaps it's hard to say exactly who will make a good pick, but we can look back at the last few years for a possible glimpse at the future.
The results last year in the 250 class were pretty crazy, with Joey Savatgy taking the OA with 7-1 moto scores. He was followed by Zacho's 4-3 and Dylan Ferrandis' 4-3. Plessinger, who has been on a roll finished 6th with a 9-1 score and RJ Hampshire took 5th with a 6-2.
450 results were much more stable. Marvin ran 1-1 and ET ran 2-2, with no big surprises behind them, except for Marty, MARTY! Going 3-3 for third OA. Sadly he's not racing outdoors this summer, so he's a non-factor. Also, keep an eye on Justin Bogle and Justin Hill. Hill will be racing his hometown track and Bogle is once again a non-all star that just showed significant improvement and is capable of running even higher this week. If they have juicy handicaps they are likely to be trendy.
As to my team, Dylan Ferrandis did me in in the 250 class. I had him penciled in for 60 points, even with a -4. Somehow he had an inexplicably bad day and couldn't seem to get out of his own way. I also had Forkner who can't seem to finish both motos without something happening. My 450 guys were better, only Cody Cooper and his late fade sunk me, finishing with 24 points. There's nothing worse that watching your total points tick down, down, down as the moto clock approaches the 30-minute mark. Luckily it wasn't horrible overall as I finished with 372 total points leaving me ranked 299 for the championship overall.
Well, that's it for this week, I wish you all well, and see you on the leaderboard!