Photos by Rich Sheppard
Budds was a little drier than in years past, but to me it's nice to have a track that has variations in soil. Budds was a mixture of deep loam, sand, and hard pack square edge that made for some great racing. I feel like American tracks do not have as much variation as the European tracks have, so it's nice when we get something other than deep ass, rutty dirt. Another factor in this year's Budds was the high humidity and hot weather, which took a toll on a lot of riders Saturday. I was at Budds Creek for a Husqvarna intro in 2016 and it was the most miserable experience I have ever had. Pushing yourself and racing in high temperatures with high humidity is not fun and no matter how much you train in those type of conditions you will still suffer for 30 plus 2.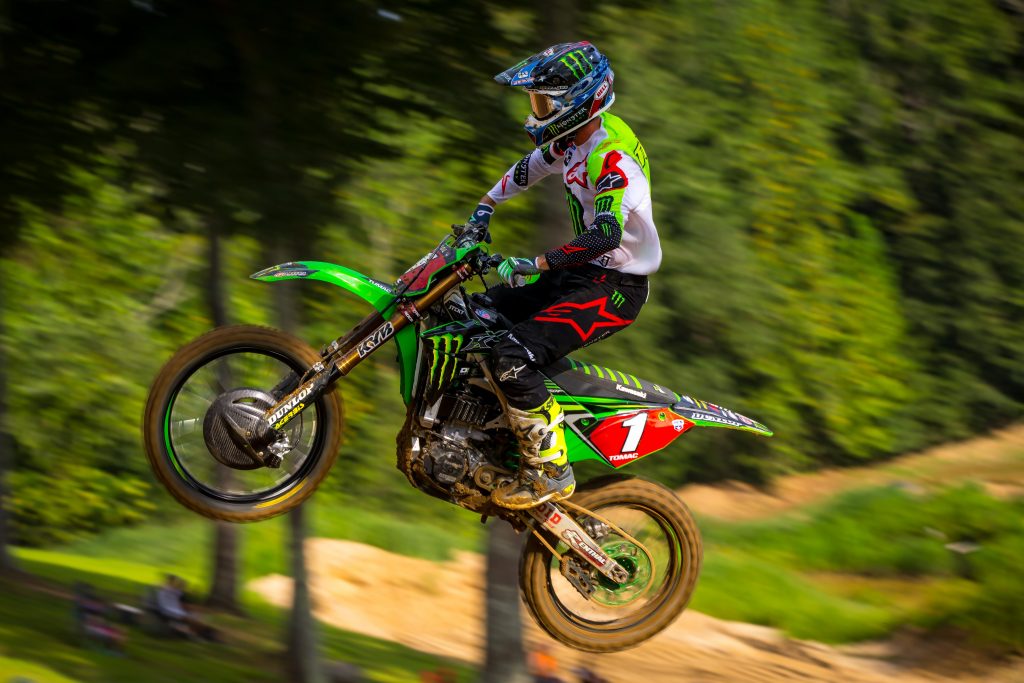 Eli Tomac: Tomac's day was kind of un-Tomac like right? Yes, he won the overall, but he didn't look good at all in the first moto. Roczen and Musquin pretty much checked out and left Tomac in the dust that moto. After watching Tomac ride the first moto I thought to myself maybe the championship pressure was getting to him? However, watching Tomac shred through the field the second moto I quickly realized it must of been a bike set up issue as he was back to his normal aggression level. Watching these post race interviews you can tell the dude is burnt out to the max. I can't fathom racing this much during the course of the year and at the level these guys do it at. Also is it possible to get some decent questions to these guys in these post race interviews? There are a couple media guys that ask decent questions, but can most of the other media guys get these riders to crack a smile or something please!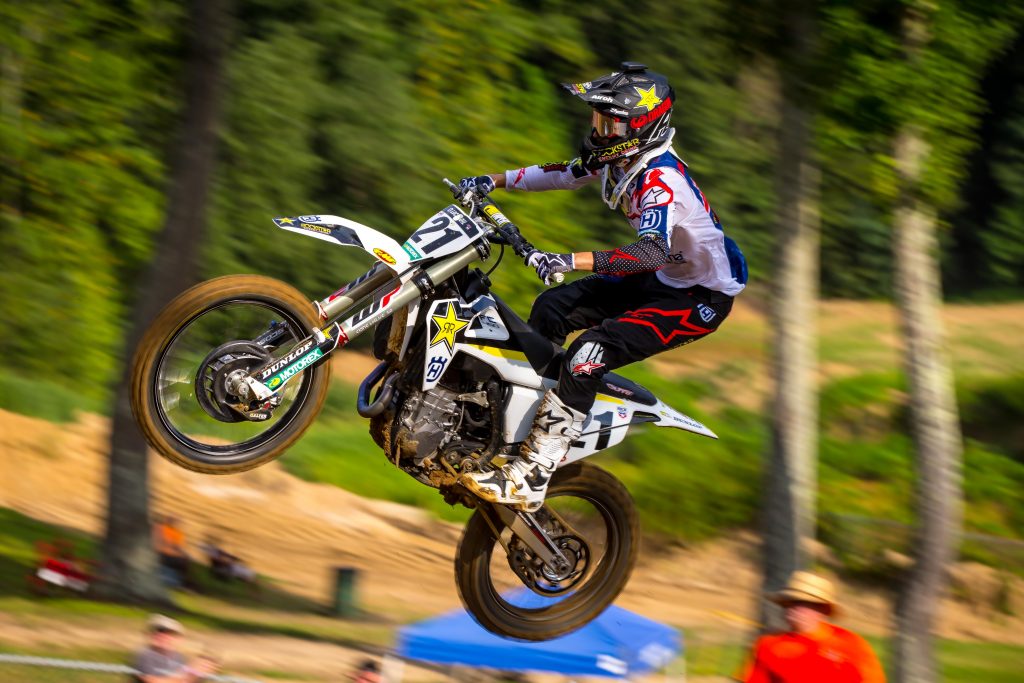 Jason Anderson: Well that was fun to watch! Anderson is one of my favorite riders to watch ride because he moves around on the bike a lot and gives ZERO F's when a rider gets around him. I don't know the beef with him and Baggett, but even when it looked like Anderson was going to get passed, he made sure Baggett knew he wasn't having it. Anderson's fourth place in the first moto was impressive as he didn't fade as bad as I thought he would. I guess he popped his cherry in the first moto because the second moto was a no show for JA. Hopefully we can see him both motos at Ironman because he just makes racing more fun to watch.
Blake Baggett: If it wasn't for the Anderson road block the first moto Baggett could of had an overall podium. Baggett looked more aggressive this week and his KTM looked to be more planted than in previous races (yes, I watch these kind of things). His second moto proved that he was feeling it, so let's hope that this BB4 is here to stay, so we can see a great battle come next Saturday.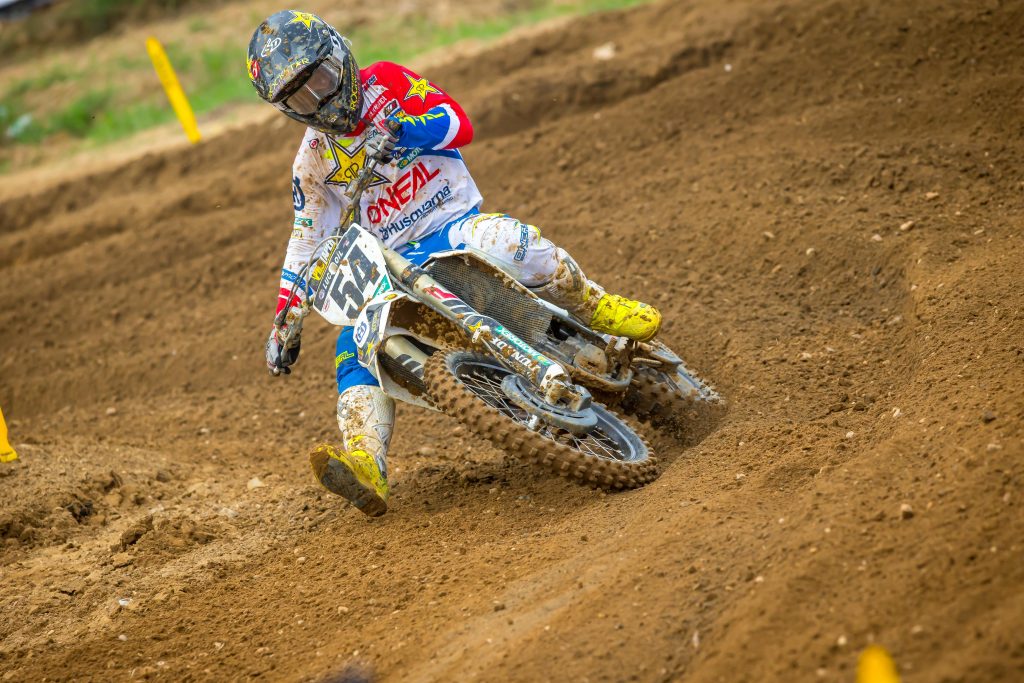 Phil Nicoletti: I thought it was cool that Chad Reed expected Phil to do better on this bike. It took sometime, but I think Phil rides the Husqvarna much better than his Suzuki. I am a fan of this chassis and to me this Rockstar Edisssssssh engine character that is underneath "Filthy" forces him ride smoother. Watch Phil roll his corners on his Suzuki versus on the Husqvarna. There is no comparison! His corner entrance speed and exit speed is much better on the white bike than the yellow bike.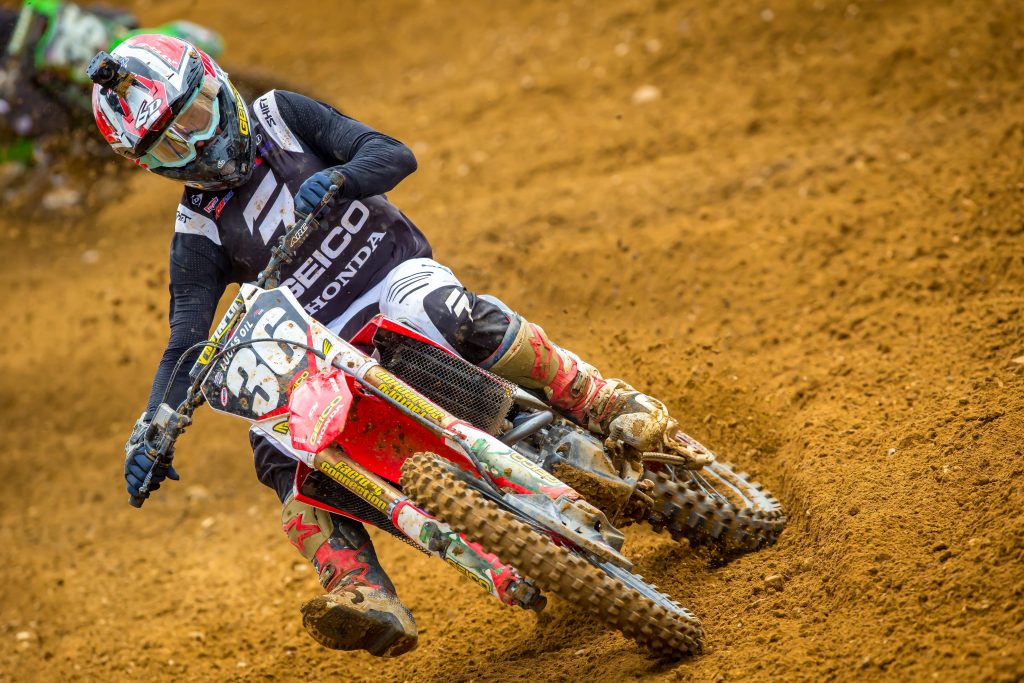 RJ Hampshire: Good for RJ and the GEICO Honda team! They both needed this win bad! I hear a lot of riders say that the GEICO Honda bikes are slow and that those riders are at a disadvantage, but to me they look faster than the PC Kawasaki's. RJ has been riding well all year, but has had some bad luck with other riders or just plain stupid mistakes on his part. He finally put it together at Budds and this could be just what he needed to get the ball rolling and into the 2019 Supercross season. With a year of development under the team's belt with this new generation Honda 250, the 2019 season could be a good one for RJ.
Chase Sexton: The best technique in the 250 class belongs to this kid. Savatgy is a close second, but to me when it comes to being technical on the bike, this Sexton kid has it! I feel like his technique is almost too precise for the 250 class and is built around a 450. The 250 class requires you to hang it out more and Sexton' style/technique are just so precise I think it hurts him at times. However at Budds he rode great and I think having a lot of off-camber sections really was tailor made for the very skilled Honda rider. Once Chase gets a little stronger I feel like he is going to do some damage in the 250 class and have a bright 450 future. Call me crazy, but this is my pick for a 2019 regional Supercross championship.
AP1: Plessinger owned everyone this year in the 250 class. He was fast, consistent and also looked like he had the most fun. Maybe that is what some of the other riders are lacking? THE FUN! Plessinger is always smiling, having fun, but understands when it comes time to race he can flip the hat around like Sylvester Stallone's character in "Over The Top" (younger dudes, look it up). His Yamaha YZ250F is the best in the class and having Gareth Swanepoel for his trainer really upped his mental game from what I was told. If AP goes to the 450 class for 2019 he immediately is a top five guy right away in Supercross. His whoop speed is going to be ridiculous and his long legs will help him soak jumps like Travis Pastrana did back in the day! Watch out 450 dudes!