Photos by Rich Sheppard
Budds Creek delivers a crazy day for fantasy owners and proves that info is key to the fantasy motocross game, as is being on the right chalk.
Going into Budds Creek it sure seemed like an easy race to pick, didn't it? I know that I was in a bit of a hurry Saturday morning, so I didn't put as much work into research as I normally would. As it turns out, that was a bad idea. It also turns out that a few key players were keeping some things quiet. Who knew that Marvin Musquin had a big get off on Tuesday and was hurting? Or that Ryan Sipes was feeling so sick that he couldn't finish his motos? Or that Jason Anderson was only going to ride the first moto? It just goes to show that the more information a team owner has before making his picks, the better.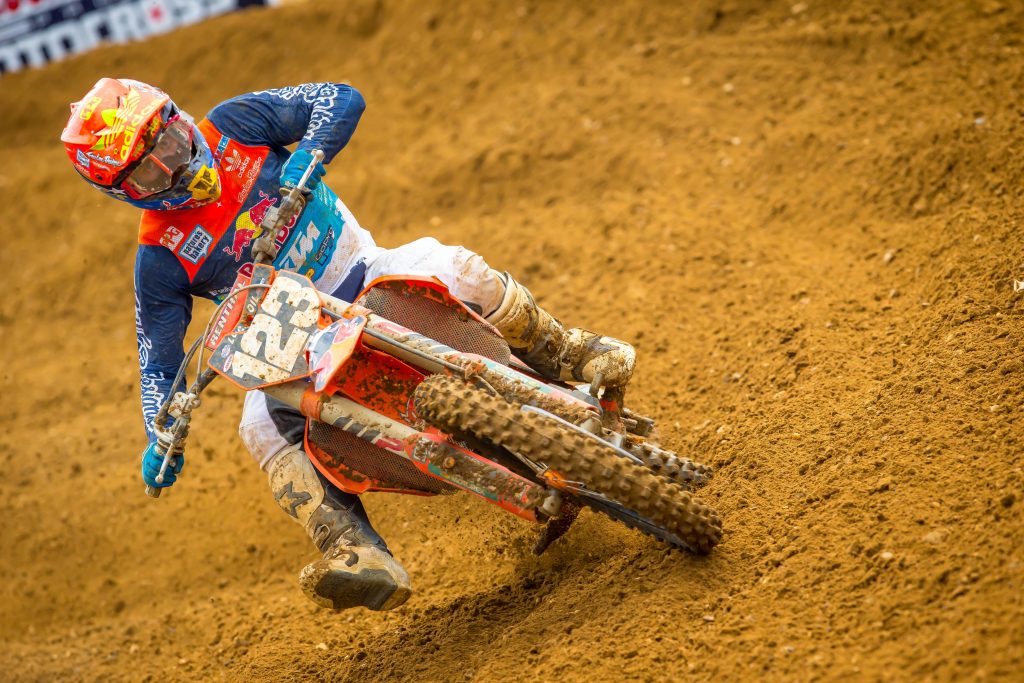 Most picked riders AKA "the chalk
250 Class
Mitchell Falk (18) 47% picked, 100 points
Dylan Ferrandis (3 All Star) 28% picked, 36 points
Jordan Smith (1) 28% picked, 32 points
Enzo Lopes (8) 27% picked, 64 points
Colt Nichols (1) 26% picked, 35 points
Ryan Sipes (8) 26% picked, 9 points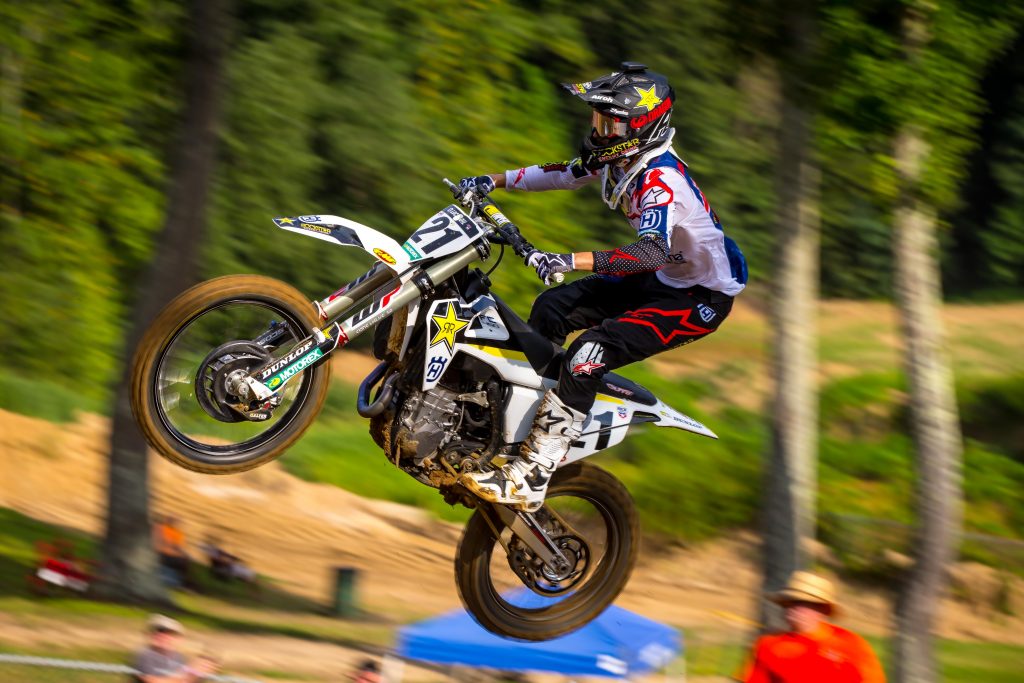 450 Class
Jason Anderson (-2) 41% picked, 30 points
Brandon Scharer (12) 33% picked, 72 points
Ken Roczen (3 All Star) 31% picked, 50 points
Eli Tomac (0 All Star) 31% picked, 45 points
Nick Gaines (9) 30% picked, 0 points
Dylan Merriam (11) 29% picked 100 points
250 ownership was heaviest on Mitchell Falk and he really delivered with a perfect 100 points. Personally I thought his handicap was set a bit high as I had him penciled in to finish between 12th and 15th place. After that it was pretty spread out with five riders pick trend between twenty-six and twenty-eight percent. Of those riders only Enzo Lopes delivered a good score with 64 points.
450 ownership was predictably heavy on Jason Anderson, who looked better than expected in moto one, then failed to line up for moto two. Following El Hombre were two all stars and three non-all stars. Merriam and Scharer delivered great scores and Gaines sunk his owners teams, myself included.
 Low owned players who delivered – AKA great contrarian plays
250 Class
Cody Williams (17) 1% owned, 66 points
450 Class
Jared Lesher (18) 0% owned, 62 points
Robert Piazza (18) 1% owned, 64 points
Dare DeMartile (15) 3% owned, 68 points
Jake Masterpool (9) 4% owned, 62 points
Ben Lamay (8) 9% owned 60 points
It was kind of a weird week for low owned guys. There are usually one or two riders that sneak through with sub 4% ownership who score eighty or more points. Not so much this week. In the 250 class the highest scoring low owned player was Cody Williams who put up a nice score of 66 points at only 1% ownership. Dare DeMartile was top scoring low owned rider in the 450 class with 68 points. We had four other riders in single digit ownership who put up sixty or more points, then ownership percentages jumped up from there. Overall ownership seemed very focused this week.
 Fantasy Duds
250 Class
Ryan Sipes (8) 26% owned, 9 points
Joey Savatgy (-2) 21% owned, 11 points
Jordan Bailey (8) 20% owned, 0 points
450 Class
Jason Anderson (-2) 41% owned, 31 points
Nick Gaines (9) 30% owned, 0 points
Is anyone surprised that Joey Savatgy is back in this column? Coming off of a few decent weeks it looked like he was ready to put up a good score, and somehow he failed to deliver again. Interestingly enough, ownership was on to him, his pick trend, at 21% was a one-month low. We already discussed Ryan Sipes, who couldn't continue due to illness, and Jordan Bailey really frustrated ownership, myself included, as he looked great in qualifying, started both motos strong, then seemingly rode into the Bermuda Triangle and disappeared. I still haven't head a report on what happened, if it was a mechanical, or crashes, or both? Anyone?
The 450 class had two notable team torpedoes, the previously mentioned one moto wonder, El Hombre, and Nick Gaines. Nick qualified strong, and started out the first moto strong, then seemed to disappear into the same Budds Creek triangle that Jordan Bailey found.
 Scoring
Scores were weird this week; there were a lot of riders at more than 20% ownership that put up mediocre scores at best. The trick this week was being exactly right on the chalk. A few did great and a few really sunk your team if you had them.
In the 250 class, Mitchell Falk rewarded his owners with 100 fantasy points and was top scorer in his class. The next high scorer was Cody Williams with 66 points. Enzo Lopes followed with 64 points, and Mitchell Harrison scored 62 points. There were only three riders who scored more than 50 points; Hayden Mellross 54, Yusuke Watanabe 54, and finally Ryder Floyd at 52 points.
In the 450 class the scoring was a little bit closer to normal. The highest scorers were Dylan Merriam with a perfect 100 and Cody Schock with a 94. We then had two riders who scored 70 or more points, John Short 78, and Brandon Scharer with 72. Following these guys we had five riders score 60 or more points and four riders score more than 50 points.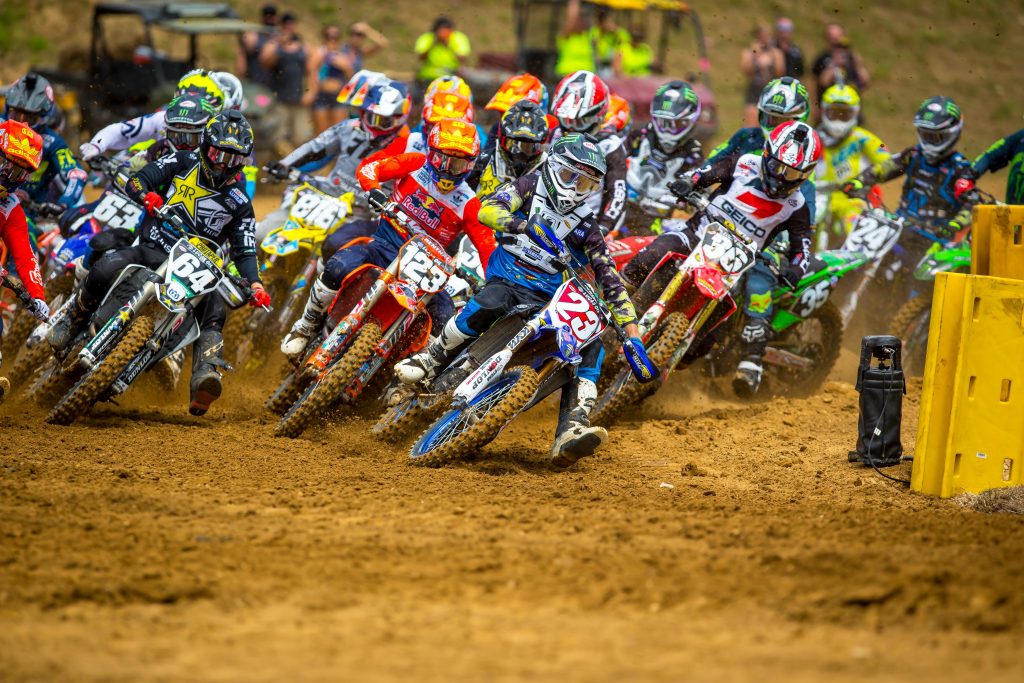 Iron Man Picks & Predictions
It's always tough to predict what will happen from week to week in pro motocross. Even more so on a week where the championship is wrapped up in one class and the riders are only in it for pride, or to show a potential new sponsor their A game, or riding simply to finish the season and get ready for the next.
In the 250 class Mitchell Falk will still be available to more than half of team owners, so it will be interesting to see how much his handicap tightens up. Also, Colt Nichols put in a great ride here last year, finishing third overall with 3-4 moto scores. The 450 class might see a return of a motivated Chad Reed on a JGR Suzuki. He will be another interesting rider to follow. Will it turn out to be Jason Anderson part two (two)? Only time will tell!
As to my team, it was a really frustrating day for me. I had Nick Gaines, AND Jordan Bailey on my team. They combined for zero points; this sunk me to say the least. I finished with 346 points in 1269th place and dropped about one hundred spots in the championship rankings. I feel like I should have looked a little deeper into Nick Gaines, if I had known that he didn't have a lot of race time in the books for this season, I might have stayed away.
Well that's it for this week, I hope you all enjoy your week; remember to support the sponsors who support PulpMX and we'll see you on the leaderboard at Iron Man!