Daytime Program
Nashville
Cowboy Boots. 10 gallon hats. Big belt buckles. And of course Supercross! The Monster Energy Supercross Series hit Nashville for the first time and it showed us some shake ups along with some great racing. I was busy training for those outdoor races this summer, but I managed to get you guys some takeaways from round 14.
Eli Tomac: From smoking bikes to LCQ's, nothing could stop ET3 tonight in the Honky Tonk. Eli's bike issues weren't resolved in the LCQ nor was it fixed in the main event. Tomac got the start that he needed to be up "near" the front and Nashville provided big whoops, which makes for a good ET3 track (even though he "says" it wasn't his type of track). Here's a secret that some of you may want to know… When a rider says "it's not my type of track" that means he's feeling pretty good and could win. Trust me… This takes the pressure off of themselves and usually they will do better. Yes, even at this level, this kind of stuff goes down. PS. He's only 21 back from Cooper now and tied for second in the series. What a weird season for #3.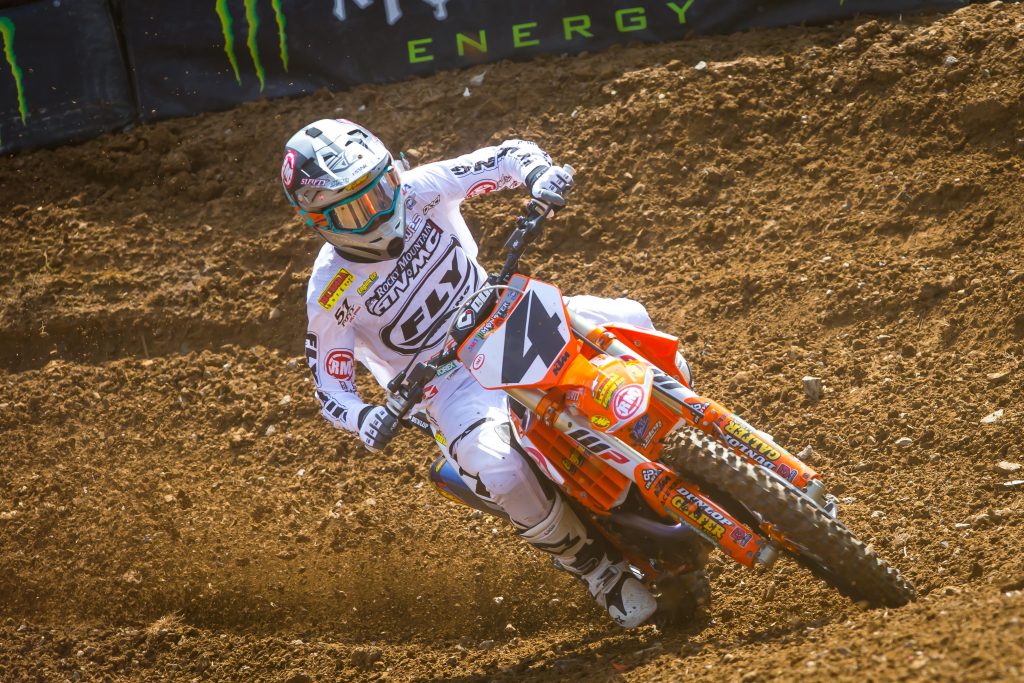 BB4: Blake looked aggressive all day and what's weird is he is usually really good on hard pack tracks. That blows me away because he's so damn aggressive that you would think the hard pack wouldn't be his friend. BB4's #Homelife is solid so don't be surprised if we see the number 4 up on top of the box come Hangtown. Remember I said this.
Cooper Webb: Where's the ring? Where's the check? That's a wrap. For a guy that wasn't "good" all day a third place is pretty damn good. Webb's mental game is much stronger than his competition. For how good this guy is on a dirt bike, his mental strength is that much better! You can't purchase factory suspension for your brain, this "factory" part in your mind is something you have or don't. Webb has it tenfold. I also would hate to be Yamaha at this point wouldn't you? You have this kid and he does basically nothing on your bike last year then he jumps ship to an orange machine and is another person.
Zach Osborne: A fifth place for Zach is huge! Zach is quietly getting better and getting stronger with each passing race. Zach hasn't changed much on his bike since he got healthy and has just been putting in those laps in order to get comfy on the 450. He now is a legit top 5 guy from here on out.
Ken Roczen: I am so bummed for Kenny. It's like someone or something doesn't want Kenny to win one of these things this year. Kenny was the fastest dude in Nashville, but some bad luck (again) de-railed the Honda rider's charge to the front. A Roczen/Tomac battle would of been great, but Kenny's whoop speed has been next level all year. The Honda is THE BEST bike in the whoops. Period. Watch as Kenny's bike stays straight and up higher in the stroke than the other bikes on the track. I know that the team worked hard on this recently and have found something that is helping their riders send it harder in the whoops. Kenny will get one before this whole thing is done. It's coming!
Martin Davalos: 99 career starts and Marty wins another! He came out to see Dr. Kramer in Newport Beach to get his neck problems figured out, which looks to be helping. I have been to Dr. Kramer and he worked magic on my shoulder so I know that this win had something to do with that. It's also not looking good for Matthes and his bet with Mitch Payton.
Chase Sexton: Just like Roczen in the 450 class, Chase was the fastest in the 250's. However, a little bit of dick measuring by Justin Cooper took both of them down on the opening lap. Chase got a gift from Cooper as he fell again and that inched him closer to the Star Racing Yamaha rider. Sexton made quick work of Cooper in the same corner that they both fell in earlier, which surprised me because I thought he would have punted him. Sexton never looks like he's pushing and I love watching this kid ride his dirt bike. I think this is Sexton's series to lose now. Even if Forkner comes back, I still think Chase is going to pull this thing out.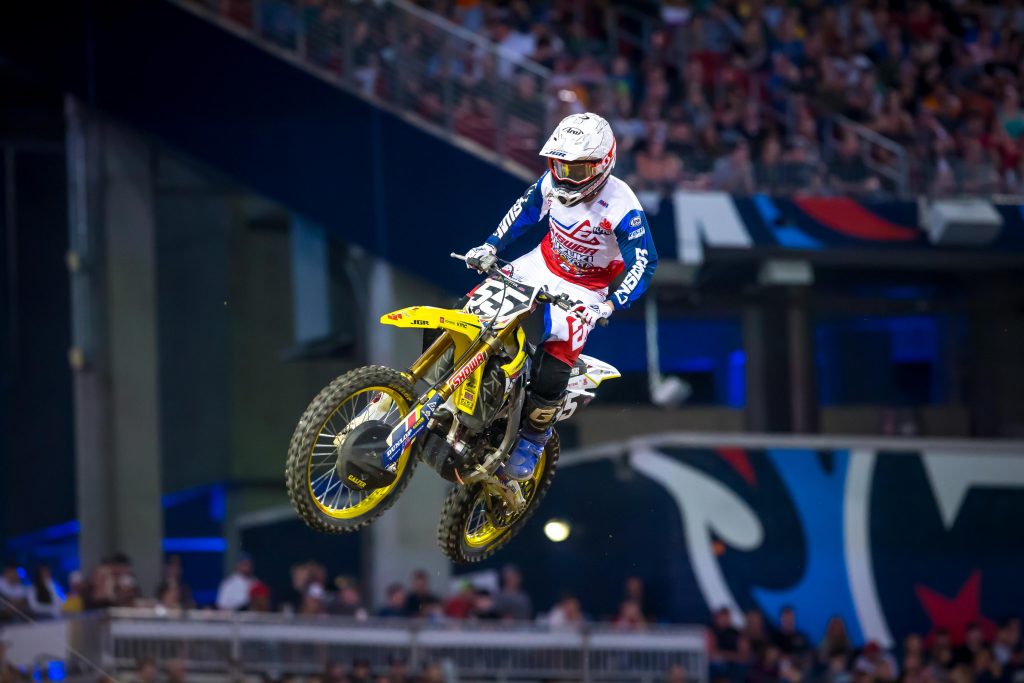 Kyle Peters: Peters fourth place was impressive and the kid rode well throughout the main event. Something about this time of year that brings our the best in Kyle. This kid's style is very unassuming, but he is very aggressive and rides with a lot of heart. I also like the fact that he is a great starter and he's on a Suzuki. Those JGR Suzuki's are fast!
Ryan Sipes: Mr. Do It All was good this weekend! An eighth place by a guy who doesn't ride Supercross that much is pretty damn impressive! Not to mention he's in the young buck class is even more astonishing to me. His Twisted Development KTM is fast and it reminds me of one of my "fast" bikes from 2004. Cool to see a good dude just love to race his dirt bike and do well! Once a moto guy always a moto guy.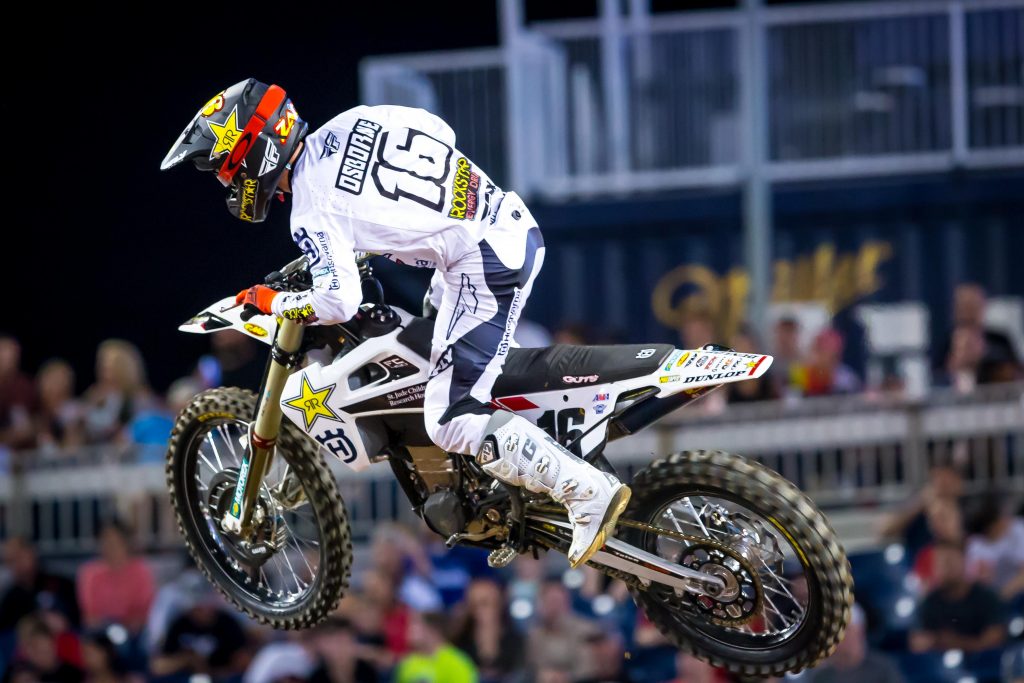 Best Dressed: White gear! I'm in! Fly Racing and Zach Osborne take the win for the weekend for the clean white look! Fly says that white doesn't sell, which I get, but at least make an LE release of this gear, please! The old Fly logo was cool, along with Zach's white Gaerne boots, white gloves, and an offsetting black helmet with yellow Rockstar logos (on the jerseys) made it pop! Fly wins, hands down!