PulpMX.com Fantasy Pick & Trends
Hey everyone, I hope you had a good week off! I don't know about you, but I am ready to watch some moto and geek out on picking my teams.
Last weekend at Thunder Valley we saw lots of weird things going on, red flags, track cutting controversy, bike-eating ruts, you name it. We also saw some good racing and some riders rising above the field. AC and Justin Cooper in the 250 class, and Ken Roczen and Eli Tomac in the 450 class.
Fantasy wise it was another fairly low scoring day, not a lot of big scores were put up in either class. The handicap crew has been tough this year! Nevertheless, someone had to rise and this week it was "Crockett", who took down the overall by eight points with a great 528 point score!
Crockett made three crucial decisions this week. He avoided Joey Savatgy and selected Derek Kelley, an 18 handicap who had the second highest score of the week (72 points) at only a 5% pick trend. He also avoided Hunter Lawrence who put up only 50 points at 39%.
The rest of his team was pretty straightforward; he didn't select an optimal team in either class, as a few riders were outscored in each class. His 250 team included Jordon Smith (7) – 86 points, Ty Masterpool (6) – 72 points, Brandon Hartranft (9) – 60 points, and Justin Cooper (1AS) – 50 points. He selected the top two scoring riders, 4th highest score rider and a perfect score all star.
Crockett's 450 team included Henry Miller (13) – 78 points, Derek Kelley (18) – 72 points, Justin Bogle (2) – 52 points, and Eli Tomac (1AS) – 43 points. He selected the top two scoring riders, (Miller & Kelley), then the 8th highest scoring rider (Bogle) and an all star who came up 7 points short. This is a great example of how having a leverage rider like Kelley can make a huge difference in the overall results. Congratulations Crockett on the overall!
Now, let's take a look at the rest of the scores.
Most picked riders AKA "the chalk"
This week featured some pretty high pick trends, especially in the 450 class. Eli Tomac (1AS) led the way at 55%; the hometown rider seemed like a slam-dunk for 50 points but failed to deliver. We also saw Joey Savatgy (2) test ride his way to zero points for 33% of the field. Finally, Henry Miller (13) balanced things out just a bit for the high pick trend riders putting up 78 points for 32% of team owners.
The 250 class topped out at 39%, with Hunter Lawrence (0) delivering 50 less than optimal points. Jordon Smith (7) – 38%, RJ Hampshire (7) – 37%, and Brandon Hartranft (9) – 33% rounded out the >30% pick trend crowd.
Low owned players who delivered – AKA great contrarian plays
The difference makers! Once again this week, there were a few key players to own, we've already mentioned most of them above, as this week's champion Crockett was on most of them. There were a few that he missed though. In the 450 class, James Weeks (5) put in a sold fantasy performance, scoring 60 points for 5% of the field. We also saw Tyler Bowers (11) score 56 points at only 7%. While 56 points typically would not be a great score, this week it was good for sixth highest score, and could've been a difference maker for the overall had another owner picked correctly elsewhere.
In the 250 class we saw two high handicap riders put up solid scores for very few owners. Jerry Robin (16) put up 68 points at 3% – Jerry didn't Jerry! We also saw Yusuke Watanabe (18) put up 58 points, good for 5th highest score, for zero percent of team owners.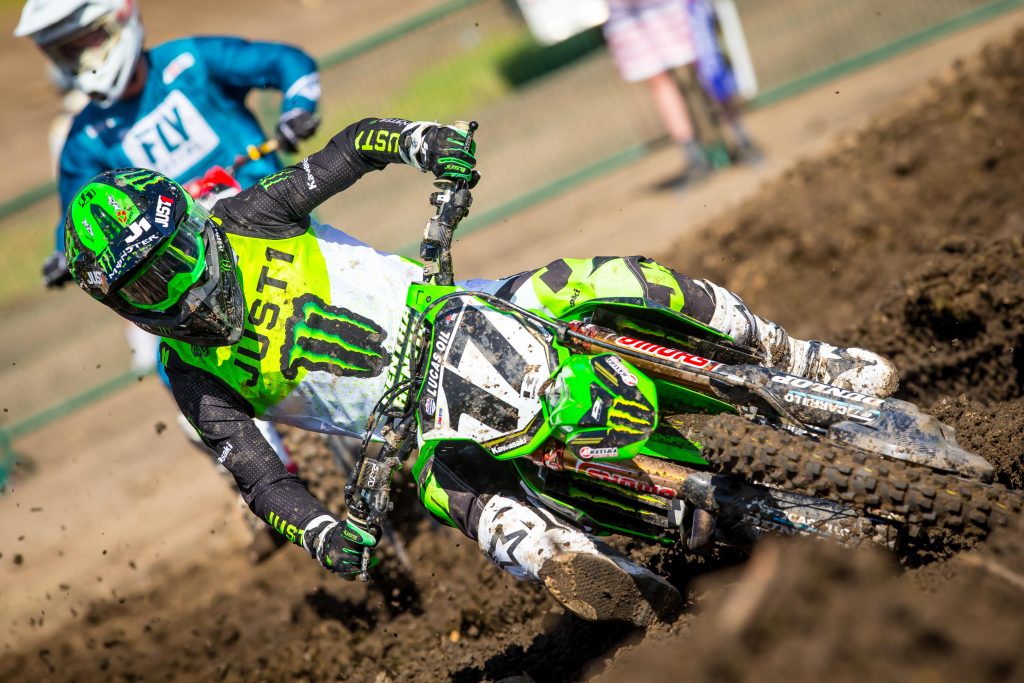 Fantasy Duds
If you read this column during the Supercross season, you might remember that Joey Savatgy spent the first four weeks of his season bouncing between "dud" and "stud". As it turns out, his outdoor season is beginning exactly the same way. Joey had an off camera crash in the first moto, resulting in a 40P finish. To make matters worse, his team decided that it would be a good idea to use the second moto for testing – 37P finish. This resulted in zero fantasy points for 33% of team owners.
The 250 class dud was Hunter Lawrence (0) who put up an even 50 points for 39% of team owners. While fifty points is not horrible, it's not a top ten score; a much higher score was expected here.
Fantasy Studs
 The big scores returned to the small bores this week! Jordon Smith (7) topped all point scorers this week. He put up 86 points via 11-8 moto finishes for 38% of team owners. We also saw Brandon Hartranft (9) put up 60 points for 33% of his teams.
The 450 class was led by Henry Miller (13) who had a nice day, putting up 78 fantasy points at a 32% pick trend.
The 100% "Lead Pipe Locks"
This week we had JT, Steve, Dan, and Paul make 100% Lead Pipe Lock picks on the podcast. For the first time ever they all chose the same 250 rider, Jordon Smith and it was a great pick as he came up with 86 points. The tie breaker then came down to their 450 class pick, JT went with Lorenzo Locurcio – 58 points for 144 point total, Steve went with Jake Masterpool – 10 points for 96 point total, Dan went with Blake Baggett – 60 points for 146 point total, and Paul went with John Short – 44 points for 130 total points.
Congratulations to Dan for taking down this week's 100% Lead Pipe Lock expert pick with his 146 point score!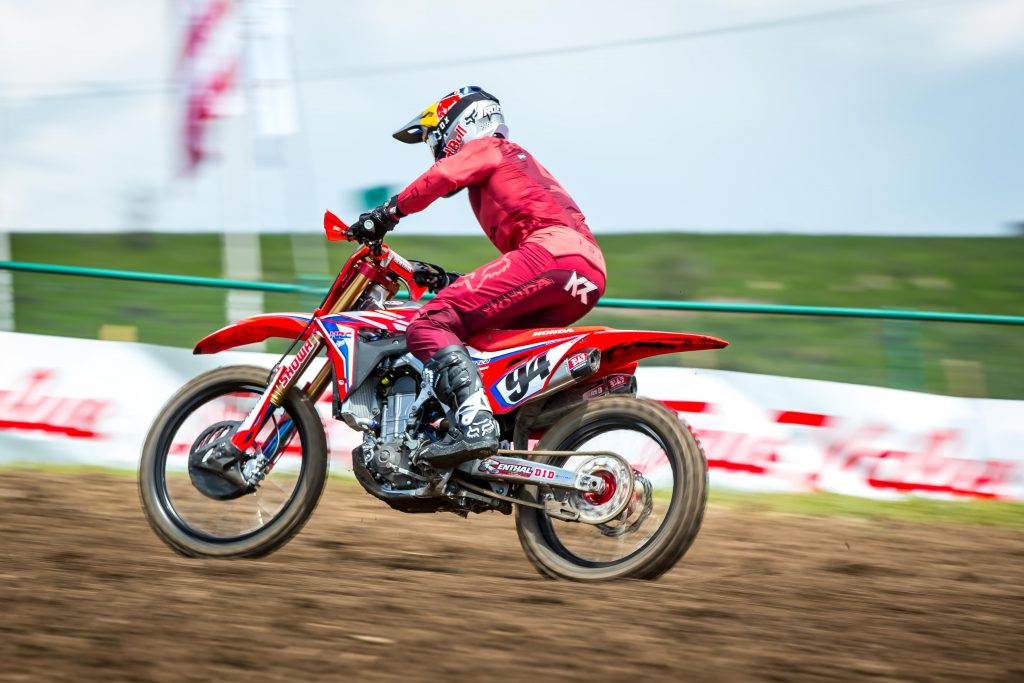 First Lap Leaders
Last week we saw very high percentages for FLL with amount of team owners selecting, and correct picks hovering at around 50% for both classes. Amazingly, we saw those percentages climb even higher this week.
The 250 class had an amazingly high 56.6% of owners select, with 79.8% correctly choosing Justin Cooper or RJ Hampshire. (Guessing most of that was on Justin). 450 class numbers were close, 52.7% of owners selected with 56.9% correctly choosing Ken Roczen or Cooper Webb. KROC's first five-lap speed and great starts continue to make him a great pick for the 450 class.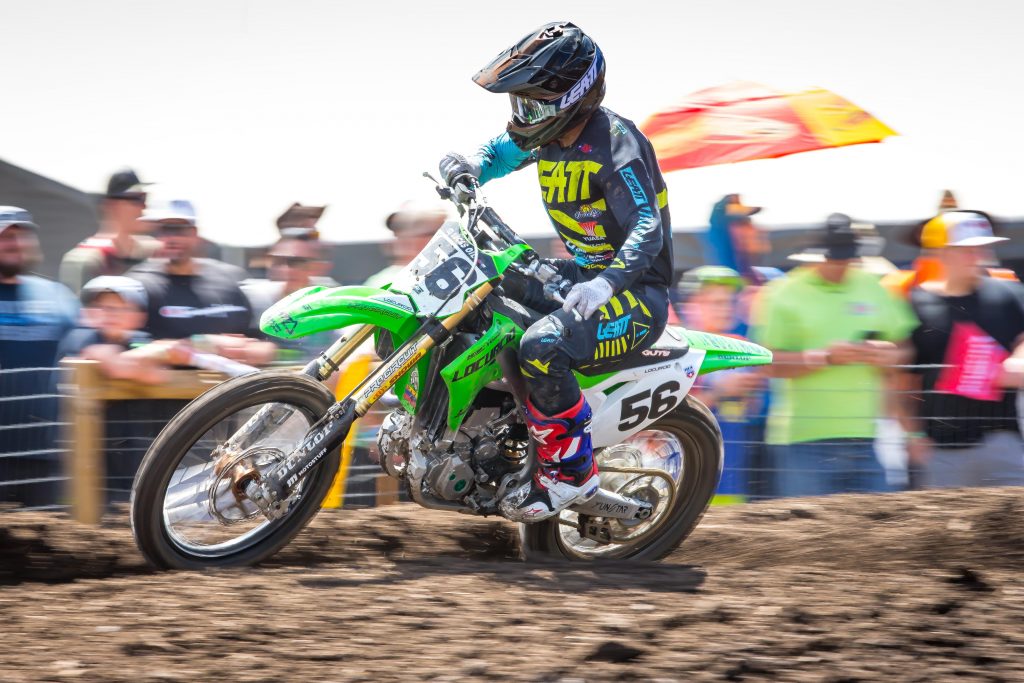 Final Thoughts – High Point
High Point! If you follow Davey Coombs on Instagram you've seen how much work they've done on the track, it should be mint. Also, the weather for Saturday looks great for racing, so no worries about mud, or what have you.
Yusuke Watanabe is an interesting pick this week. He will be a 16 handicap and has shown that he can run just outside the top 20, which makes for a solid fantasy day. Last year at High Point he finished 30th OA with 22-37 moto scores. If he can clean up that second moto, he will make a great pick.
Jordon Smith delivered the highest fantasy point total at Thunder Valley at a 7 and has only dropped down to a 4, with double points eligibility. He is very capable of a top ten finish and will be another key player on this week's slate. (Breaking news- He's out with injury)
Speaking of make or break, Joey Savatgy's handicap has increased to a 5 after his dismal fantasy outing at Thunder Valley. It's safe to say that he will make or break lineups this week. If it's anything like his Supercross season, add him in if you can.
I also like Lorenzo Locurcio this week at an 8 handicap. His last two overall finishes at High Point were 16P and 14P and he has shown steady improvement as this season has progressed, he should provide a solid point total to build your team on.
Well that's it for this week, please remember to support the PulpMX Fantasy sponsors when you shop for all of your off road, motorcycle and MTB needs.
Hope I see you on the leaderboard!