Photos by Rich Sheppard
Holy hot balls! Florida was gnarly. I have only raced in those kind of conditions once in my life and I will never forget it. If you don't think motocross racers are tough SOB's after witnessing round five of the Lucas oil AMA Pro Motocross Series than I really don't know what to tell you. The track at WW Ranch looked brutal and really had no where to rest, which made the conditions even tougher. To go out and race for 35 minutes at a heart rate around 190bpm then have to get enough fluids back in you to do it again is basically near impossible. If you looked at the position ticker (on the TV screen) during each moto you could see huge gaps between the riders and that is usually not the norm. If you think we have seen the end of the effects of the WW Ranch though, you're sadly mistaken. It's going to be so hard for these riders and their bodies to recover during the week, in order to get ready for Southwick.
I wouldn't be surprised if some of these guys only ride one time next week in order to get their bodies enough rest for another brutal track that is coming next Saturday. Outdoor motocross is gnarly and I respect the hell out of our sport. Here are some things I took away while watching the racing from Florida, including why you don't need to be ripped or shredded to win the gnarliest race of the year…
Marvin Musquin: Where are all the Musquin haters that say Marvin isn't "tough"? I hear a lot of "this guy doesn't have the heart" or the "dig deep" in tough conditions. This race should confirm just because the dude isn't shredded or ripped doesn't mean he isn't a tough racer. To be a great racer doesn't mean you need to have ripped abs and chiseled pecs. Marvin is built like a 16 year old boy, but his muscle endurance is off the charts. He came through some fast riders the first moto to win by a healthy margin and hung in just enough the second moto to let everyone know he will be here through the hot months. Nice win by Marv! On a side note he also changed his handlebar bend/set up. I need to know more about this. I will get more info from Frankie!
Eli Tomac: A 7-1 for a second? Eli wasn't stoked on his set up for the first moto and when a rider isn't happy you will see a fluctuating result like this. We can't blame it on his bad start the first moto because we have seen him tear through the pack to win, so this leaves me to believe the set up was pretty far off. Going 7-1 also means that this dude is head strong as well. Why? Because some riders could let that seventh the first moto screw with him, but he comes out and wins the second moto in arguably the toughest conditions we have seen in quite some time. Yeah, he's gnar.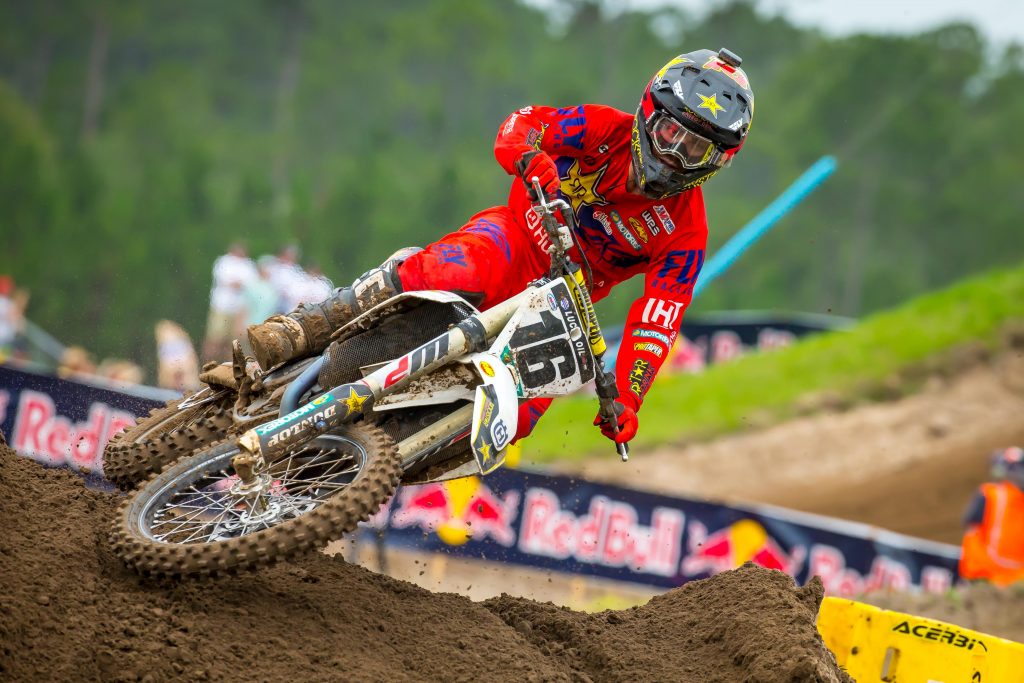 Zach Osborne: You know who else is gnar? This dude? Not ripped. Not shredded. Just a tough dude that has a heart as big as a tractor trailer. Is he the prettiest rider to watch ride? No, but Zach will smash his way around the track and use all of his energy to catch the guys in front of him. You can't teach "heart". What Zach could brush up on is some starts. If this guy gets a holeshot, at one of these rough/hot races I would love to see how it ends up. My bet is it would be numero uno. Maybe Southwick?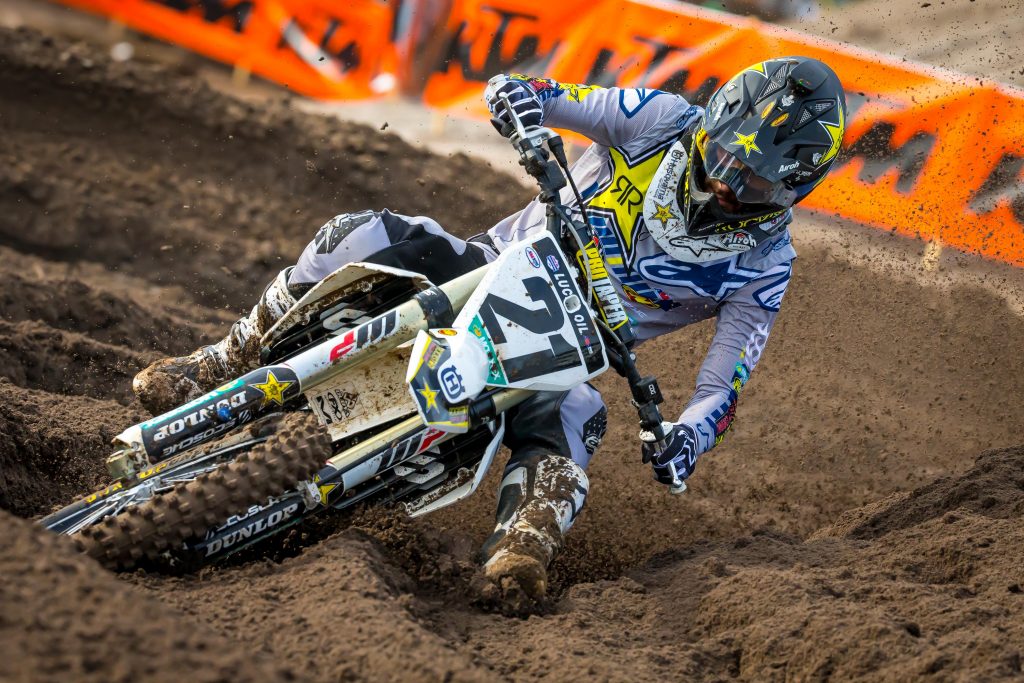 Jason Anderson: Hi my name is Kris Keefer and I am kind of a closet Jason Anderson fan. I know he's a little different, but this is what makes me want to watch the kid. I like that he gives fans champagne. I like the fact that he will drink some beer out of a fan's hand. I like that he genuinely gets that this dirt bike racing thing will not last forever, so he is having a good time with it. I also think his style is SICK AF and I am jealous of it. Hey, guess what? He's not ripped or shredded. This dude is all dick and ribs and he sends it. I will now get back in the closet with my number 21 jersey, please don't @ me.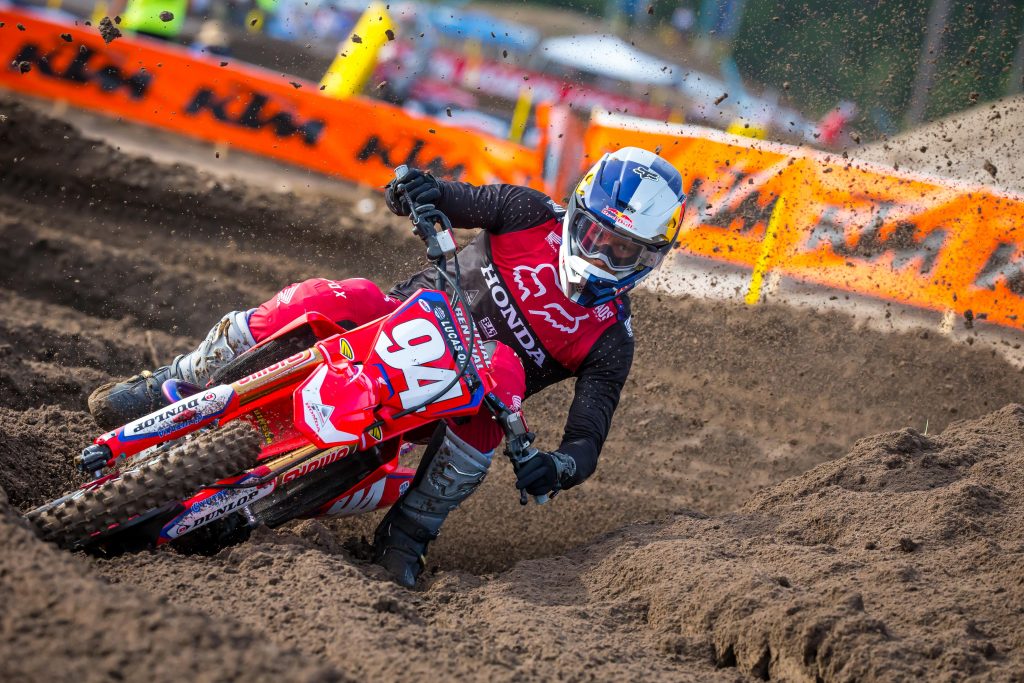 Ken Roczen: Damn, Kenny was spent. That first moto did him in and when you hit a wall like that there is nothing you can do. What he has done up to this point with the amount of injuries he has had still makes him the toughest guy in the paddock. Period. For some reason I feel like Kenny will have something for Tomac in Southwick.
Freddy Noren: Want to know how good a stock CRF450R engine is? Look at Freddy! He has a stock engine with some factory suspension and is ripping. I don't understand how you can be so good on a 450 outdoors, but can't muster up some of this kind of riding in Supercross? Freddy should try to go to Europe to race the GP's now and see how he stacks up. I think he would surprise a lot people.
Justin Cooper: Not ripped. Not shredded. A big heart and a heavy right wrist. This is J-Coop! This is just what he needed to do. He's not from Florida, he doesn't ride there, and still wins in this "east coast" condition. Maybe he was right when he said that he doesn't need to ride back east to win. I literally thought Justin was going to pass out on the podium when he was getting interviewed! Huge props to the podium girl that put a chair behind him! Seeing how spent Cooper was after the second moto got me scared that we could see him literally pass out from heat exhaustion. This shows you how bad he wanted to win his first overall outdoor race! Who cares if it was a 2-2!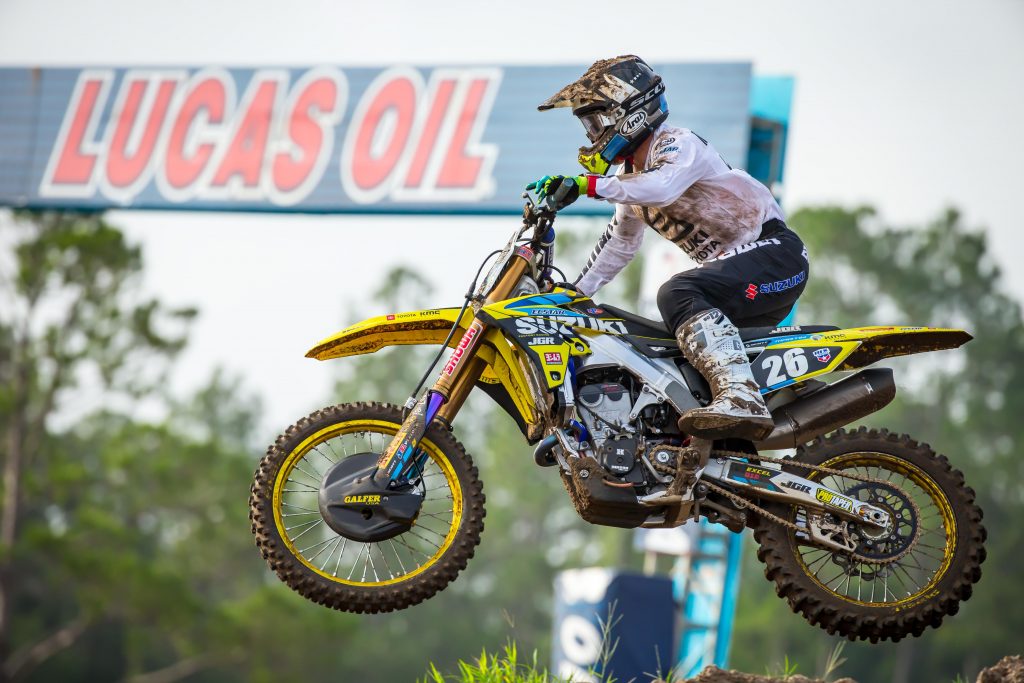 Alex Martin: Ok! Here we go! Great to see Alex get into that top 5 mix. When the conditions get tough it doesn't matter if Alex is on a Hodaka he will be up near the front because he is another rider with "heart". Yes, A-Mart has been under powered this year, but with the track being so rough and sandy having mid-top end puling power is more important than torque. Alex needs more torque for the starts of a long outdoor race and hopefully JGR can get him some soon. I know Alex is much better than what we are seeing.
Jacob Hayes: Jacob is in the running for a good ride next year in Supercross and this top ten will help his cause for a 2020 signing. He is a hard working kid, but I know he has had some bike issues that have held him back from getting these top tens most of the year. Look for more of these from Jacob as we get past Southwick.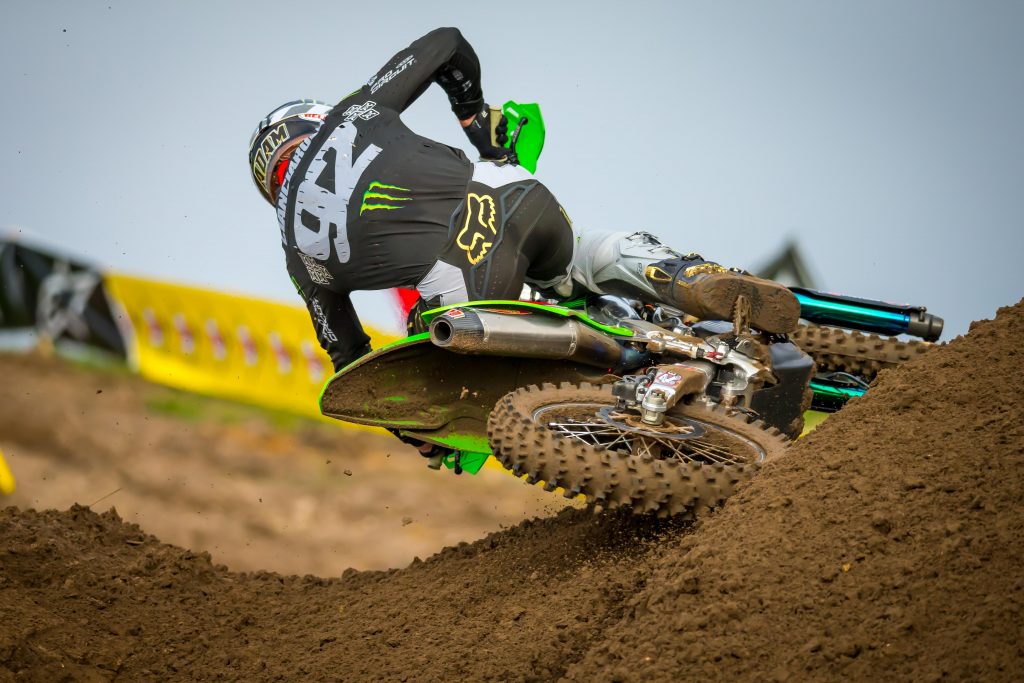 Adam Cianciarulo: No panic and I like this from Adam. It wasn't his best day, but he takes it in stride and knows he got some solid points with a 5-3. He admitted he was flat and managed the day as best he could. I think having Nick Wey in your corner helps this mindset and gives you confidence in knowing that you have a dude that can give you some real world dirt bike advice. Where was Nick for the first two nationals? I could have used him!