Round 6 of the AMA Monster Energy Supercross Series has ended and although things didn't really heat up until main event time, there were some very exciting moments from San Diego. However, instead of talking about the race, we are going to do something a little different and talk abut some things I witnessed on Friday. I don't go to a lot of Friday press day's, hell, I don't go to a lot of actual races, but I thought you guys deserved a different read. I found out that some mechanics have egos like professional racers, don't really liked to be asked questions, and will avoid eye contact with any media member looking at their bikes, but these guys below (as well as the gentlemen on the video you will watch next week over on Racer X) were some of the nicest of the bunch. So without further adieu, I will tease the RACER X FILMS video we filmed Friday, right here in "Daytime Program"! Here ya go!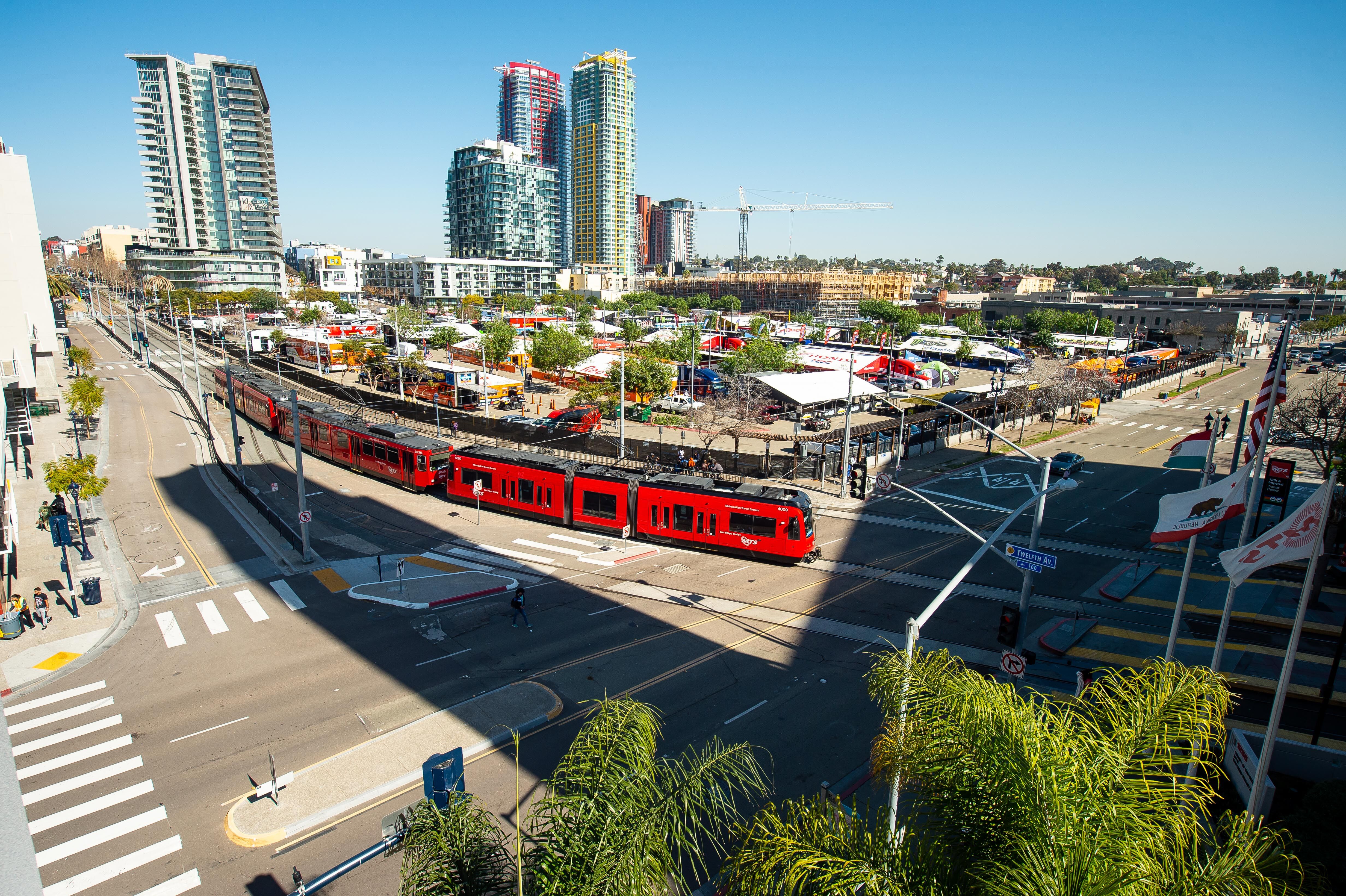 Racer X Films: Be on the lookout next week for some Racer X videos on racerxonline.com that we did straight from the pits at SD. Since every media outlet is doing the same thing with factory bike videos, I thought we would take a slight left turn with a few of these. Although I love all the tech stuff and can appreciate it, I know they can be a little stale at times. Getting these mechanics (that basically give birth to these beautiful machines we see on Saturday night) to loosen up and smile is tough to do at times, but I think we did a fairly good job. "Bikes of Supercross" should be a good time for you all so be prepared to learn something as well as have some laughs at my expense.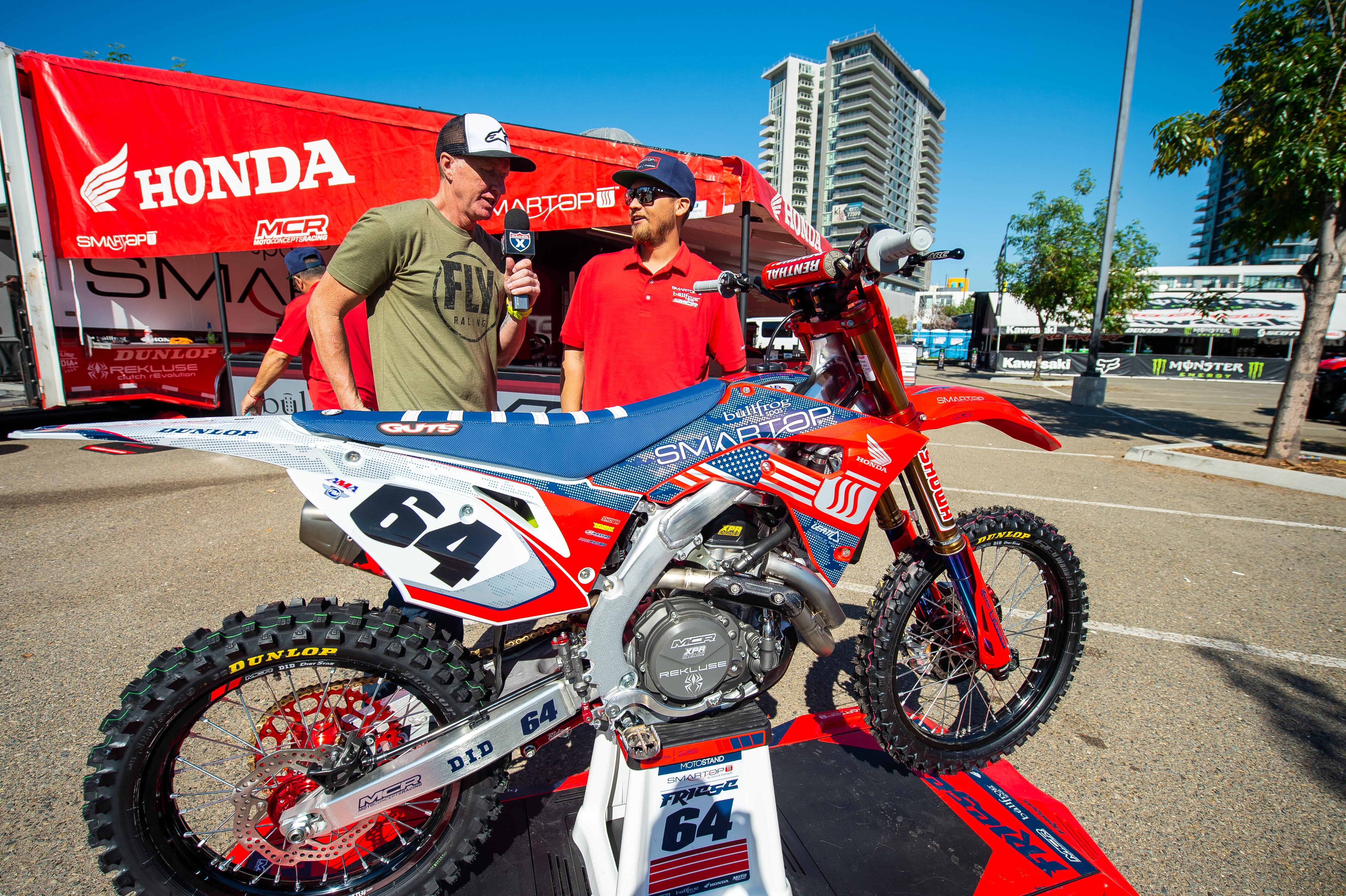 Aaron Mrozek (Vince Friese Mechanic): Aaron was my guy for the two nationals I did with the Smartop/Bullfrog Spas/MCR/Honda team last year. It's tough to get Aaron to come out of his shell, but once you do he has this dry wit about him that makes interacting with him very fun. Aaron told me that Vince is very particular with his lever placement and likes to have his clutch lever higher than his front brake lever. I found it interesting that all of the riders under the MCR rig, run the same engine package with just minimal mapping differences between all of them.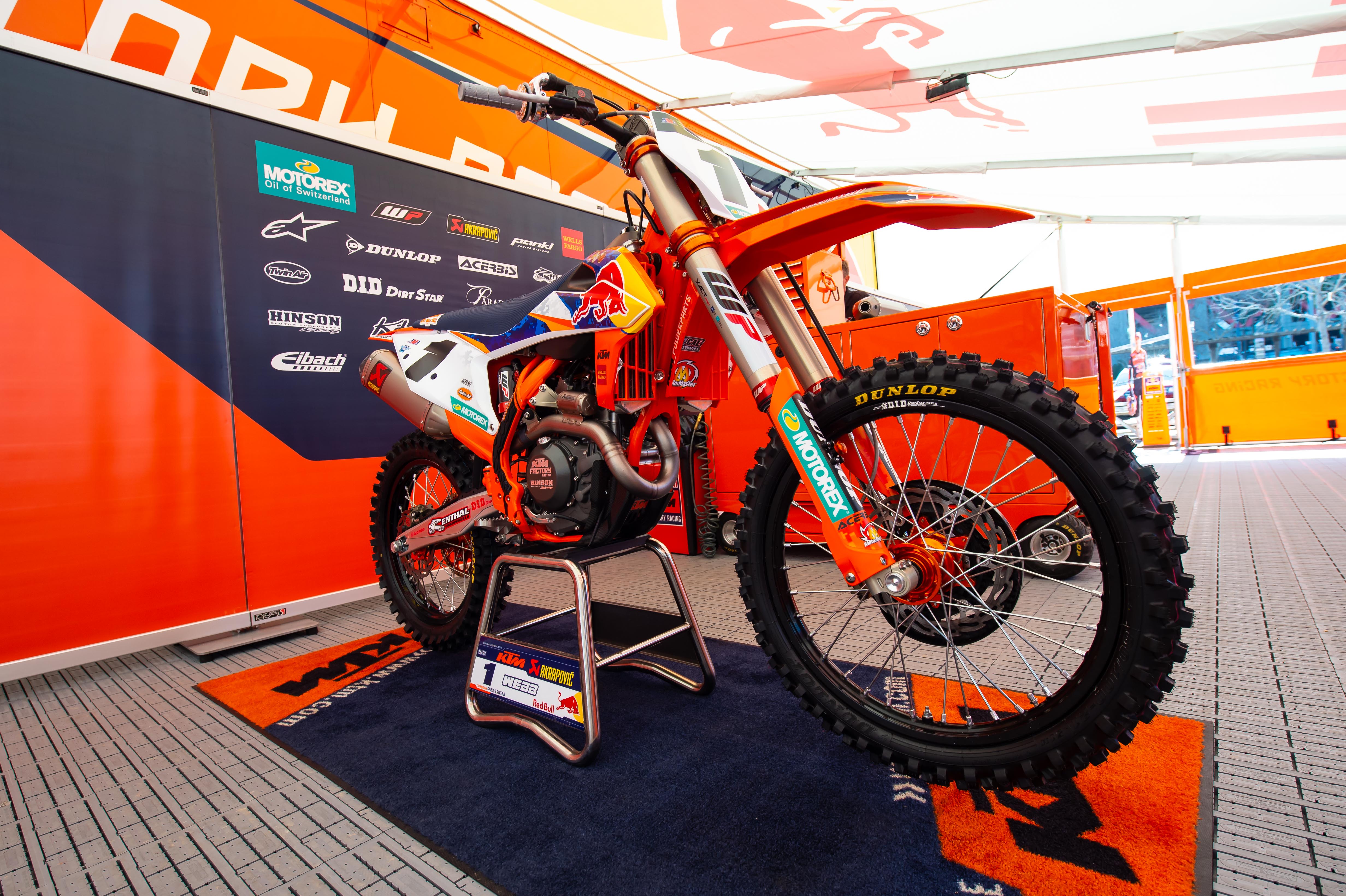 Cooper Webb's Factory Red Bull KTM Machine: Just wait until you see when I take a seat on Cooper's bike and give you the lay of the land. I've always wondered what the game day grounds feel like at Lambeau Field, so I thought why not tell you what Cooper and all of the other factory riders cockpits feel like from my 6'0 frame. There are so many nuances of each machine that you normally wouldn't notice unless you sit on each bike. I was like a kid in a candy store all day Friday! Coop's bike has a special rider triangle that is very unique for his stature.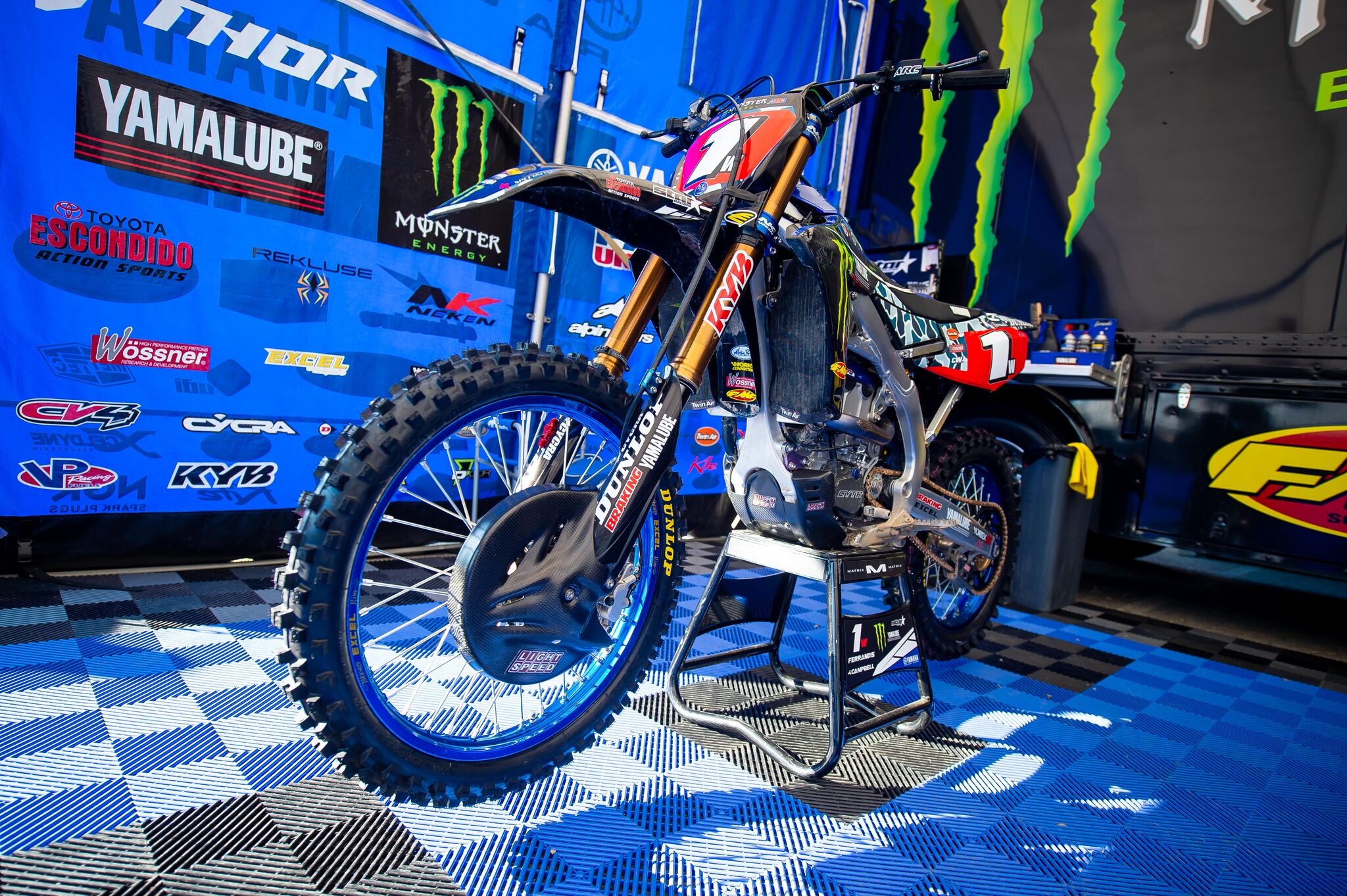 Alex Campbell (Dylan Ferrandis mechanic): What I found while walking around this pits on late Friday morning was that there were some mechanics that were genuinely happier to help us than others. I guess I shouldn't be shocked, because that is just life in general, but damn man, I really like this Alex kid. I say kid because he looks like he's 12 years old with a wrench in his hand. Alex was very accommodating with Dylan's bike unlike that bastard Wil Hahn. Alex should get a raise because he gave me some quality information on stock throttle cables as well as what makes Dylan's bike and his style so unique. Dylan is a mix of aggression and finesse and his Monster Energy Star Racing Yamaha was fun to walk through. We talked crap on DV and his handlebar choice for Dylan and he let us in on how Dylan likes his fork set up. This interview was one of my favorites.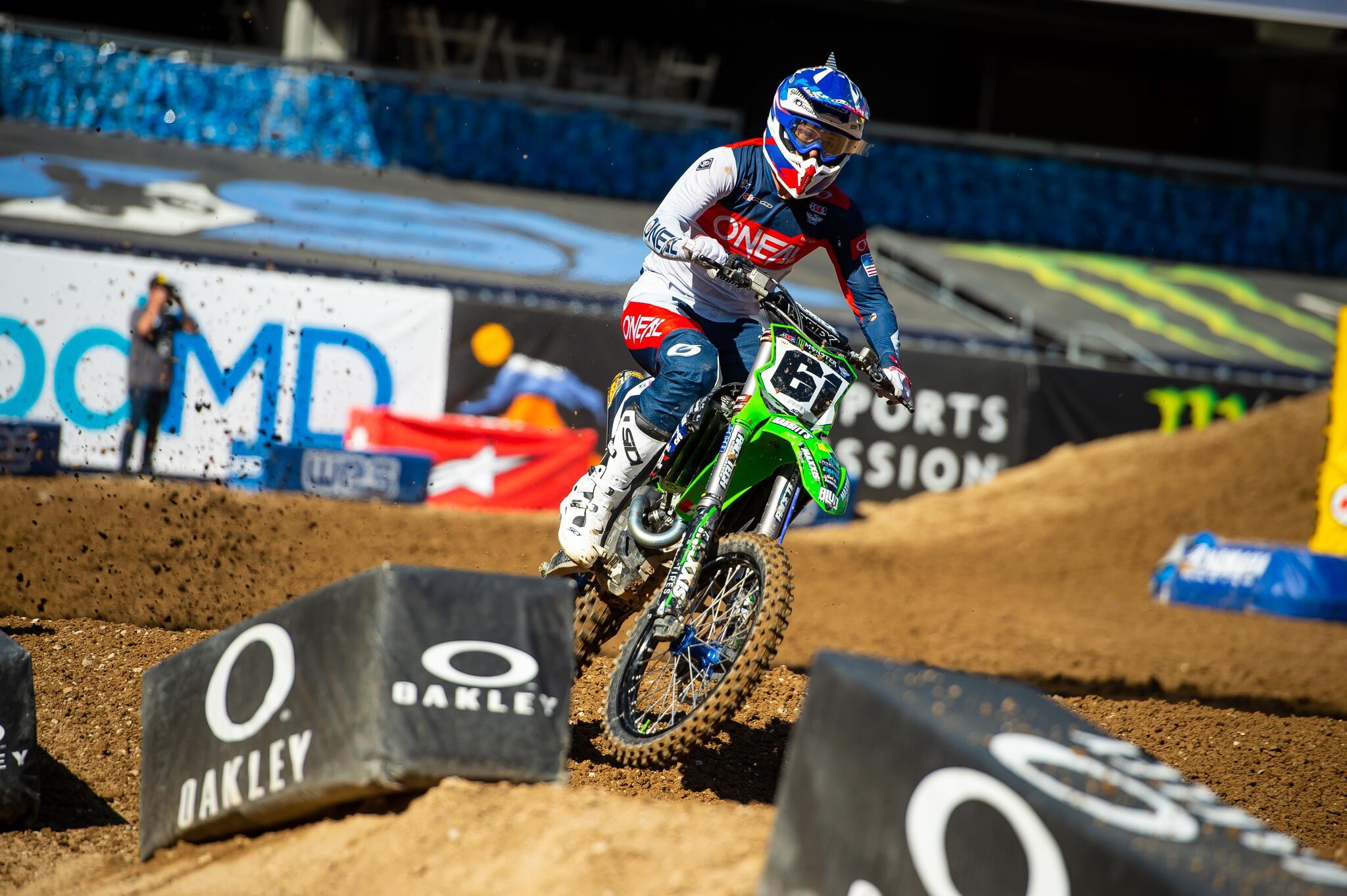 Alex Ray: Look, A-Ray is doing a lot better in 2020, but his practice bike situation is still hurting quite badly. When I got to him Friday, he insisted on doing a video on his bike, so I obliged, but was quickly greeted with oil residue, mud, and some type of sticky substance on the sides of his frame. You see A-Ray rode early morning press, but the Kawasaki wasn't quite ready for that Saturday night show sparkle. That didn't stop me from starting his SGB Racing Kawasaki and doing a Tony Alessi type evaluation down pit row. With just 32 seconds of pit lane fury, I knew all I needed to know, and I was ready to talk about A-Ray's steed. This video should be worth all of your time. You're welcome!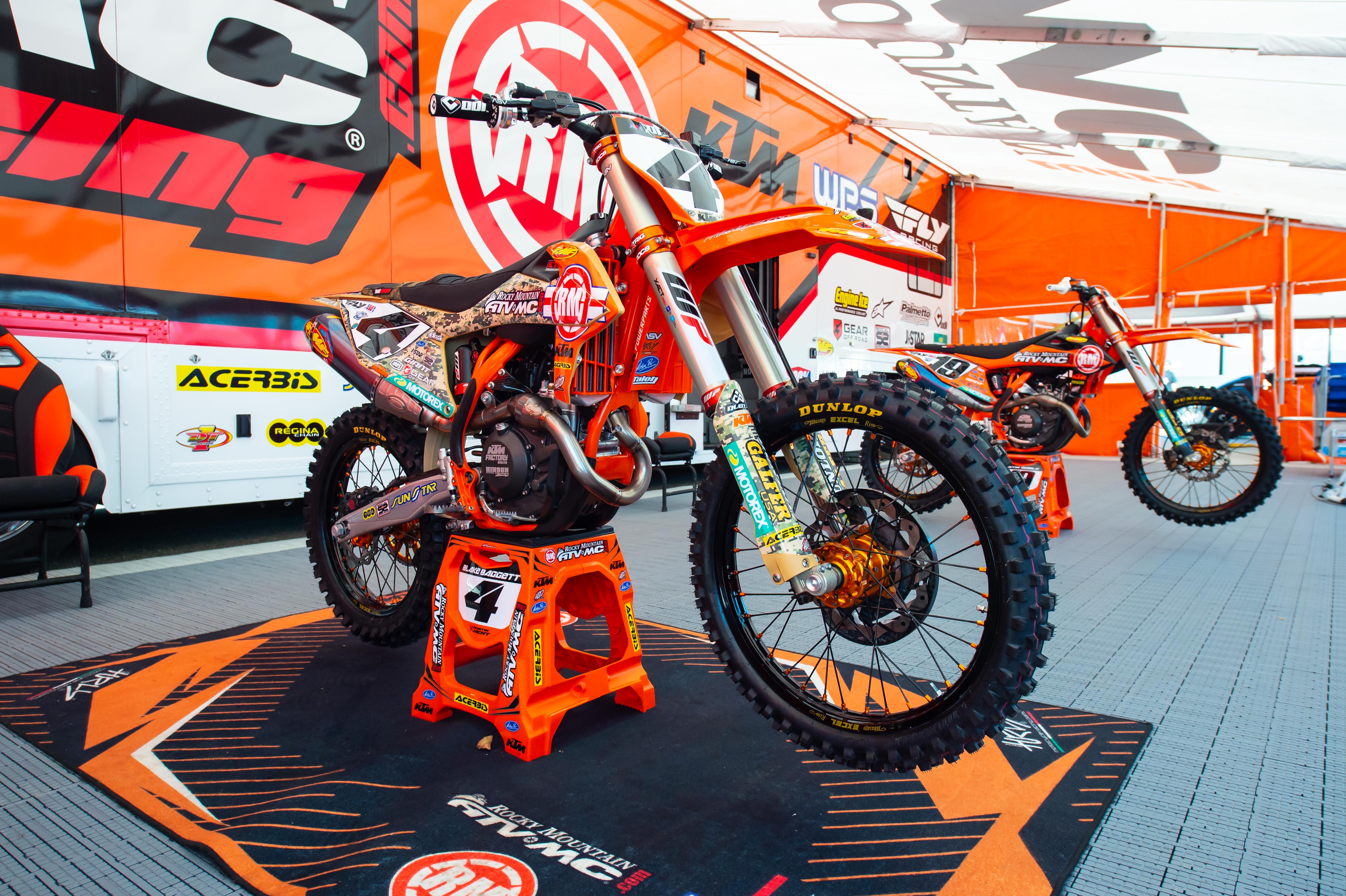 Austin Kent (Blake Baggett's mechanic): Austin is like a big teddy bear and was also one of the mechanics that was very accommodating for us to shoot. I thought that BB4's clutch lever placement was interesting as well as the overall length of Blake's RMATVMC KTM 450 SX-F is shorter than Webb's. Kind of weird because length normally helps in the whoops as well as many other things in life. Strange how that works. Blake has been a whoop assassin and his set up is quite different than any other factory orange brigade member. Austin also tells me that Byrner can still haul some serious ass on the SX track, so just because you get older doesn't mean you lose speed. You just lose fitness to go that speed for more than two laps! The color of the Blake's machine as well as his airbox was unique for the military appreciation theme in SD.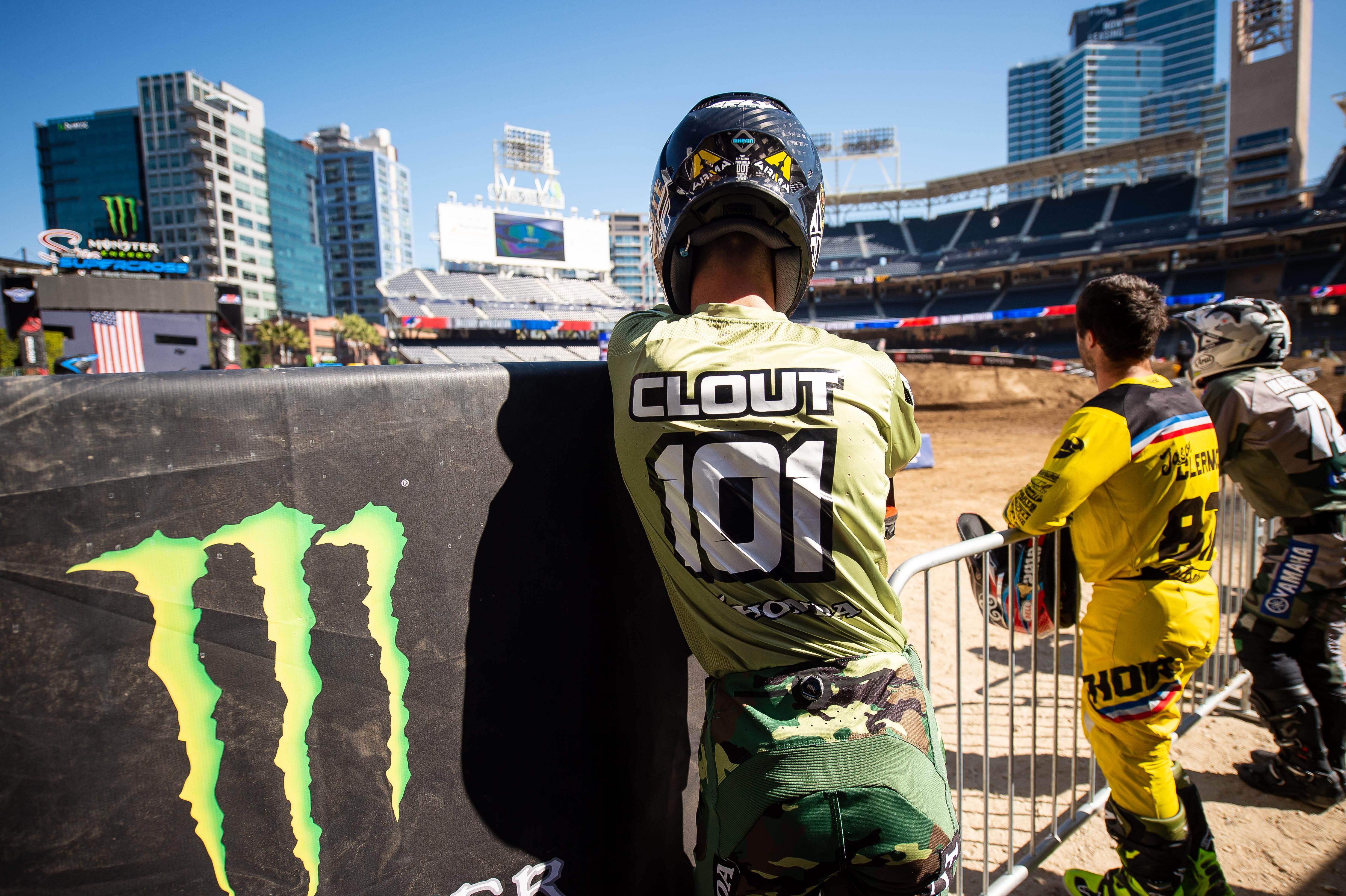 Aaron Clout (Luke Clout's mechanic): I became a fan of Aaron though the "Supercross Life" video series that was based around the Australian SX Series. Aaron was the passionate mechanic that busted his ass and was very vocal when his brother/rider was out n the track. I loved the passion so much that I introduced myself at A1 and told him I would be back to talk about the Penrite Honda that his brother Luke will be racing. Aaron spoke about how Jamie from Twisted Development has made this Honda into a torque monster and why Luke loves the Bridgestone M59 front tire so much. It has taken Luke some time to get used to the 250, but he seems to be getting it down fairly well as his sixth place shows.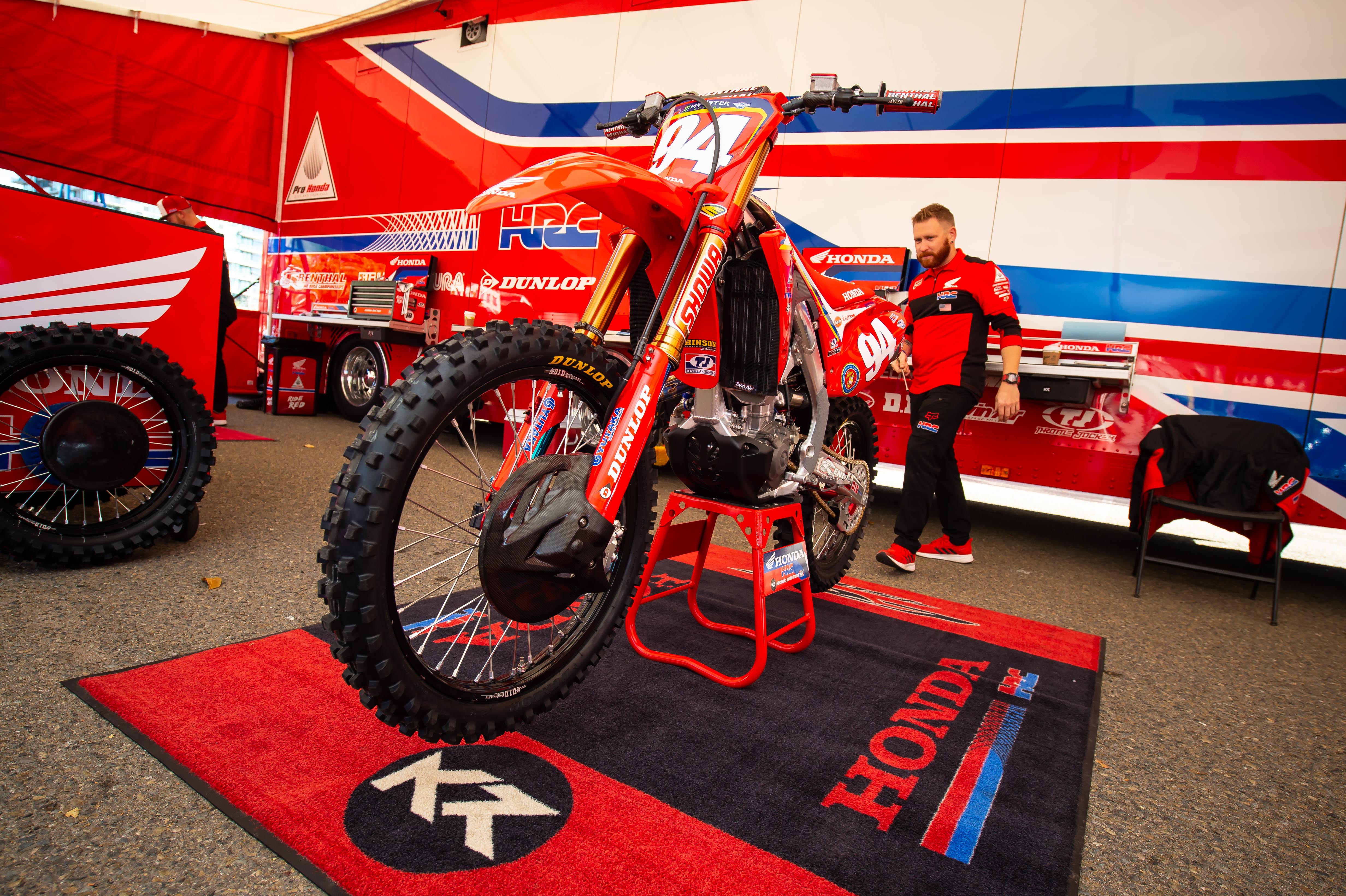 Jordan Troxell (Ken Roczen's mechanic): Who knew Jordan was such a jokester! Jordan was doing his usual post press day ride duties and was cool enough to get the factory HRC Honda dialed for us to talk about it. Jordan and I didn't start off on the right foot however as he was talking some trash about my beloved high desert, but we worked past our issues and had a great time BS'ing about Kenny's machine. The 14/57 gearing ratio Kenny was using almost had me until I looked down at the sprocket and noticed it looked stock. Nice try Jordan! I also thought it was cool that Jordan still gets excited to cruise/warm up Kenny's bike around the pits and still enjoys getting to ride himself when time permits. It would take all of my power to not just rap that bad ass Honda out through the Monster Energy pit party through the sea of bros and track snacks. You'll hear Jordan and I talk about Kenny's hydraulic clutch, initial feel of his forks, as well as why he likes his bars swept back just a little more than others.  
These are just some of the videos that we shot from Friday's press day so make sure to sit back, relax, and enjoy some lighthearted tech talk from the San Diego pits over on racerxonline.com. 
All Photos Provided By: Align With Us