The first east coast round in Tampa, Florida provided us with some big crashes and some new faces in the 250 class. I was out testing most of the weekend so I only got to see the Mains, but I wanted to get you some things that I thought could be of interest to you. Let's break down some aspects of the race in Tampa, Florida.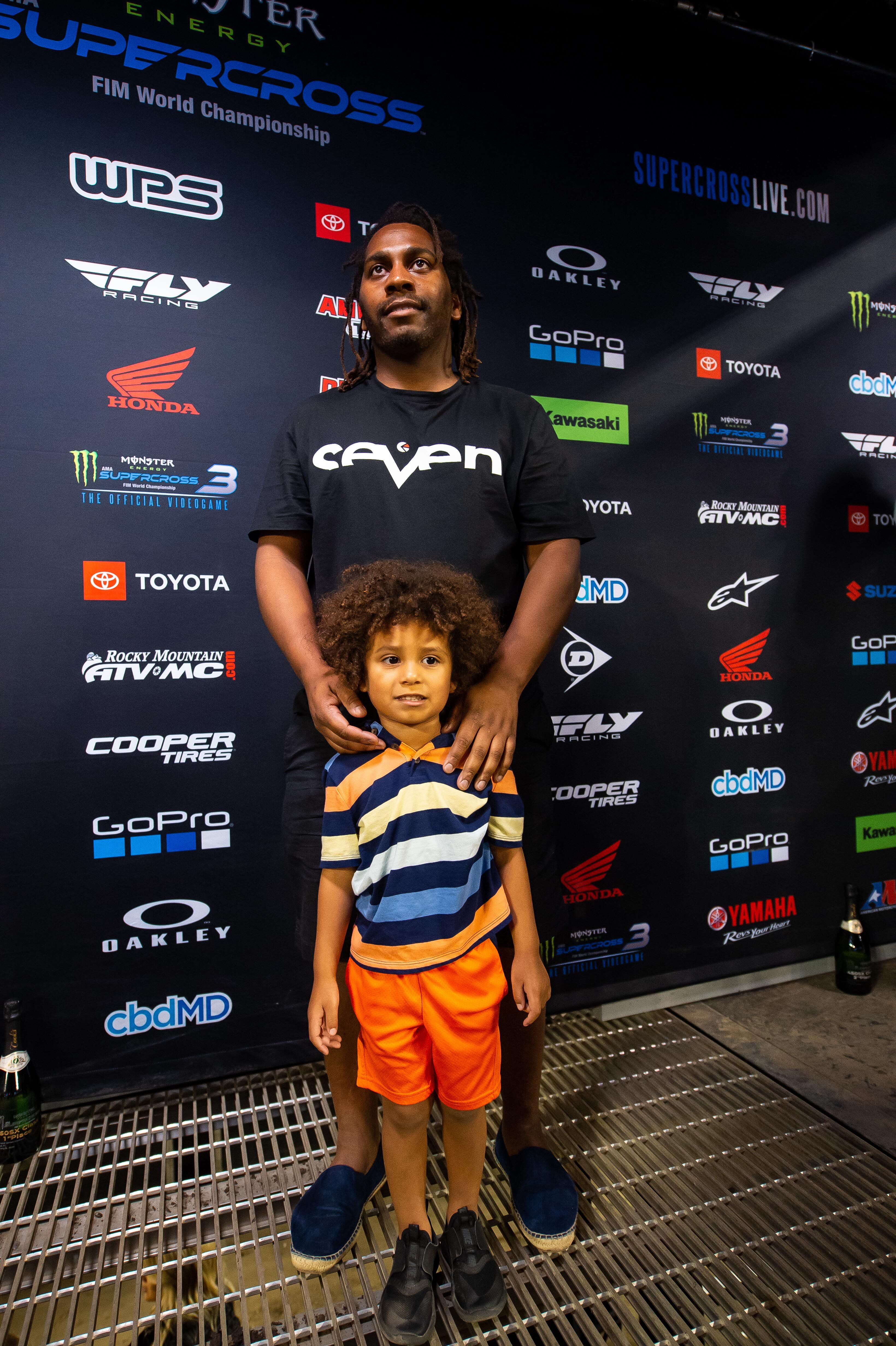 James Stewart: Who else was stoked to see JS7 out and about in Tampa? I honestly think having James there at Tampa actually helped Malcolm ride better. It's been a while since we have seen that Bubba smile, but it was on hand for all of us Saturday night. I am told that he hasn't been riding very much at all, but I guess that might change soon. Nothing in the form of racing, but he may be on the bike soon to help Malcolm with a few things in the coming weeks. It would be cool to see a video of him riding again right?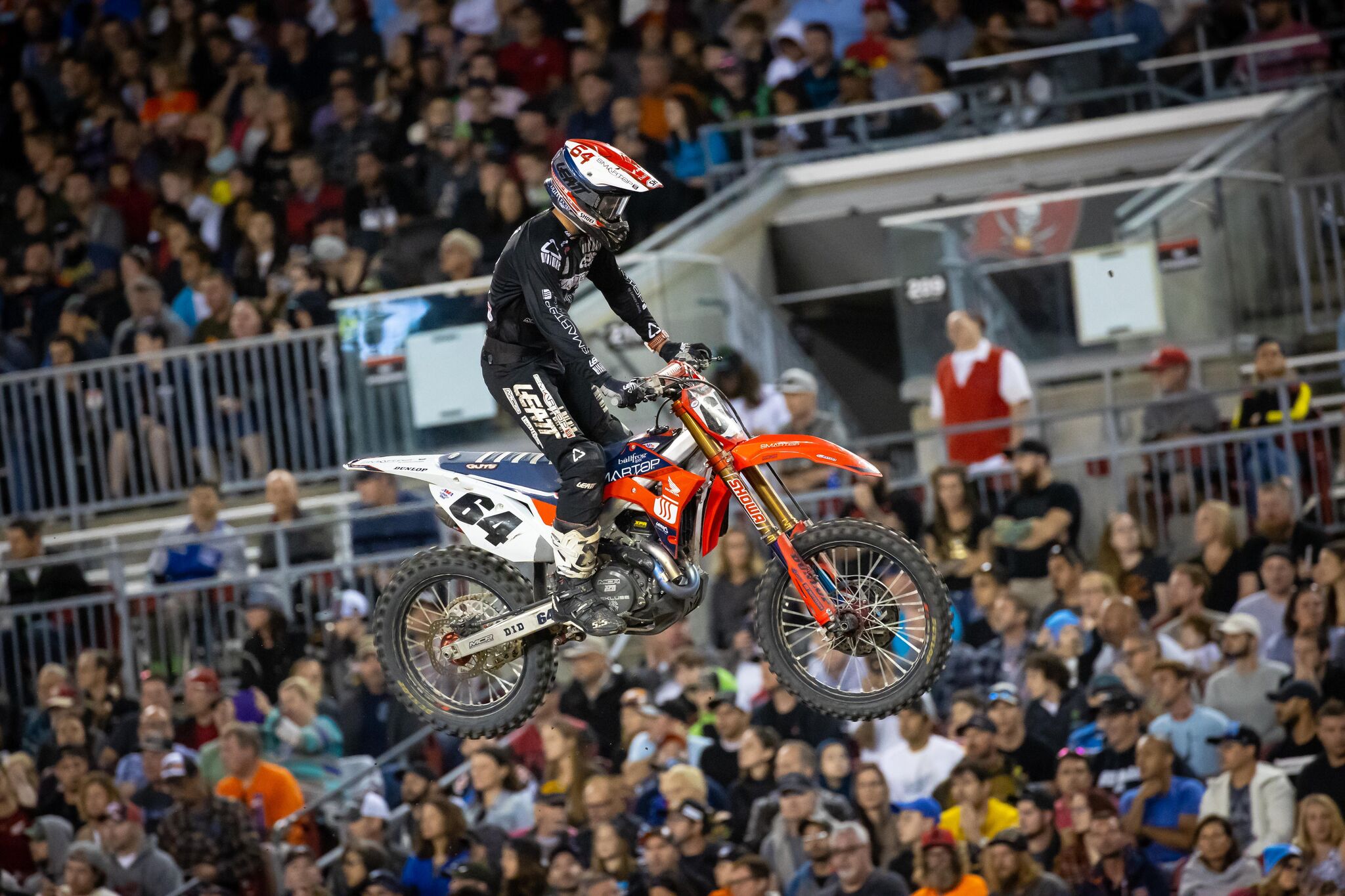 XPR Motorsports: With the success of the Smartop/Bullfrog Spas/MotoConcepts/Honda team lately, I feel like the guy behind the engines of this team goes unnoticed. Chad at XPR Motorsports is the the man behind the power of these MCR Hondas that you see getting great starts every single Saturday night. Chad is a hard working guy that runs his business out of a small, yet very clean shop in Murrieta, California. I had the pleasure of doing a Racer X garage build with Chad recently and it's one of the best CRF450R's that I have ever ridden. He's a wizard with this Honda engine and has managed to create an engine package that is so powerful yet easy to ride, that all of the guys on the team are using the same spec (minus ECU mapping differences). It's nice to see the smaller scale business guy doing so well in a sport that is mostly dominated by big factory teams.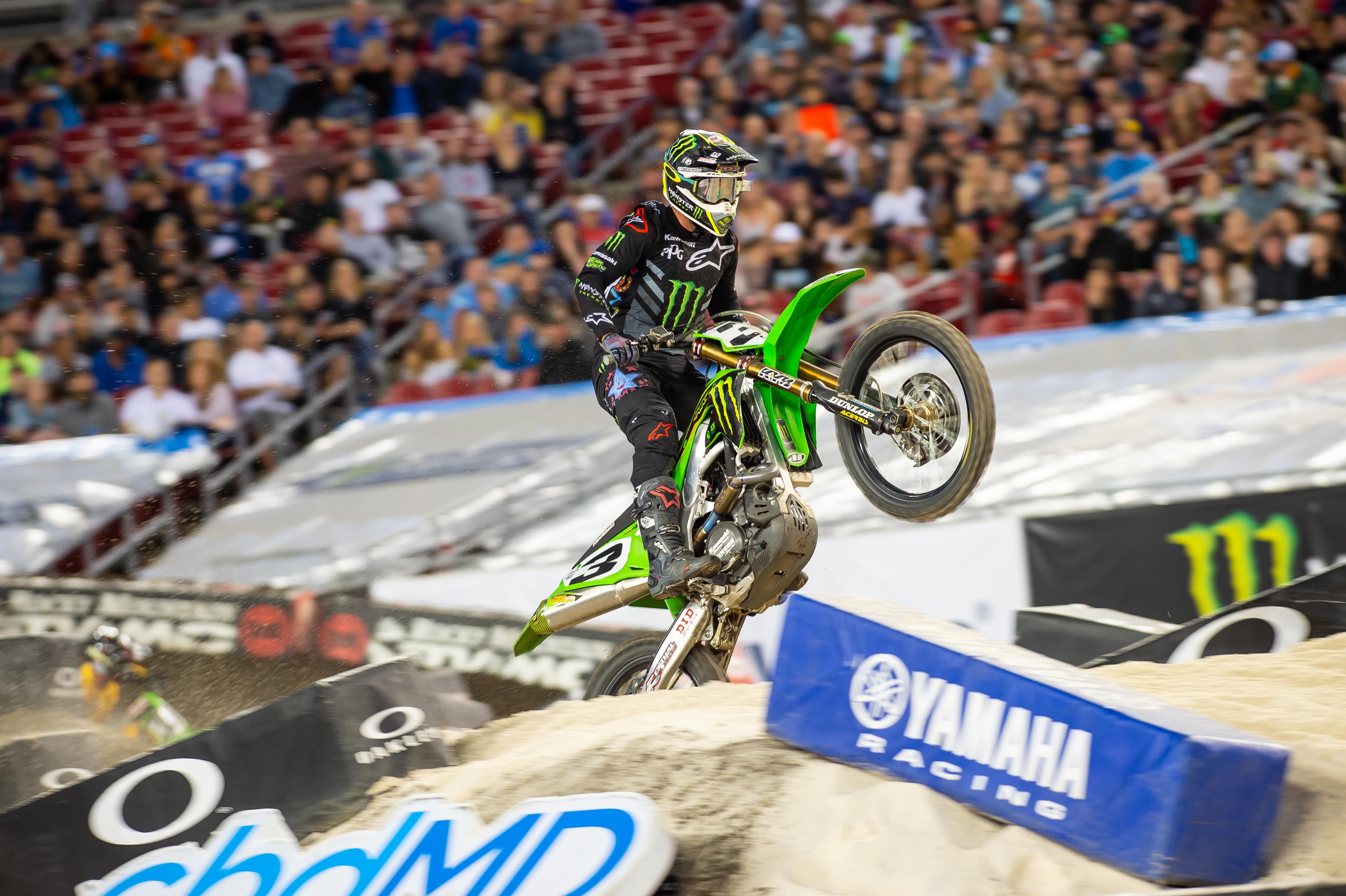 Eli Tomac: "Cianciarulo should let Eli pass him so that way he will win". That was the quote from Travis Preston when I asked him how Adam should handle the pressure from behind. I couldn't quite understand his comment until he explained to me that Eli is prone to make more mistakes when leading, with pressure, than when he is the one doing the pressuring. It doesn't matter because the Eli train looks to be rolling when he gets a top five start. The pure aggression the guy has for a full main event is amazing to witness. Next time you watch Eli, watch how he never puts his leg out in corners. He keeps his feet on the pegs through a lot of corners. Almost Euro-ish. Impressive.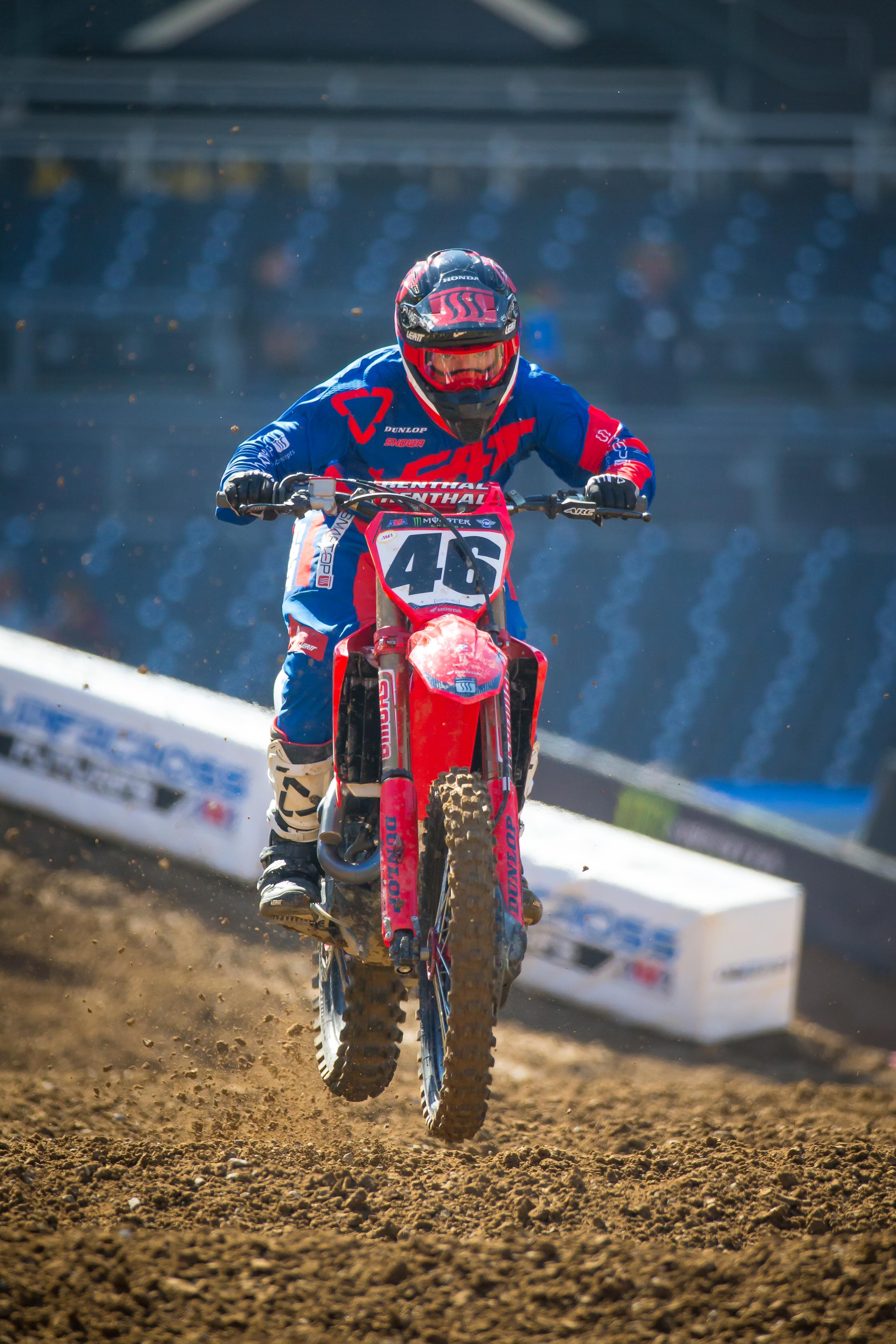 Justin Hill: If you subscribe to Cooler Vision (@cooler800) on Instagram you know that Hill's warm up routine is not your average pre-game ritual. For as many people there was talking crap on Hill's fitness it seemed to be pretty damn good in Tampa. Hill has been steadily putting in more laps at the test track while getting more comfortable on his MCR Honda. If he can stay healthy the rest of the season, look for Jr. to podium a race or two.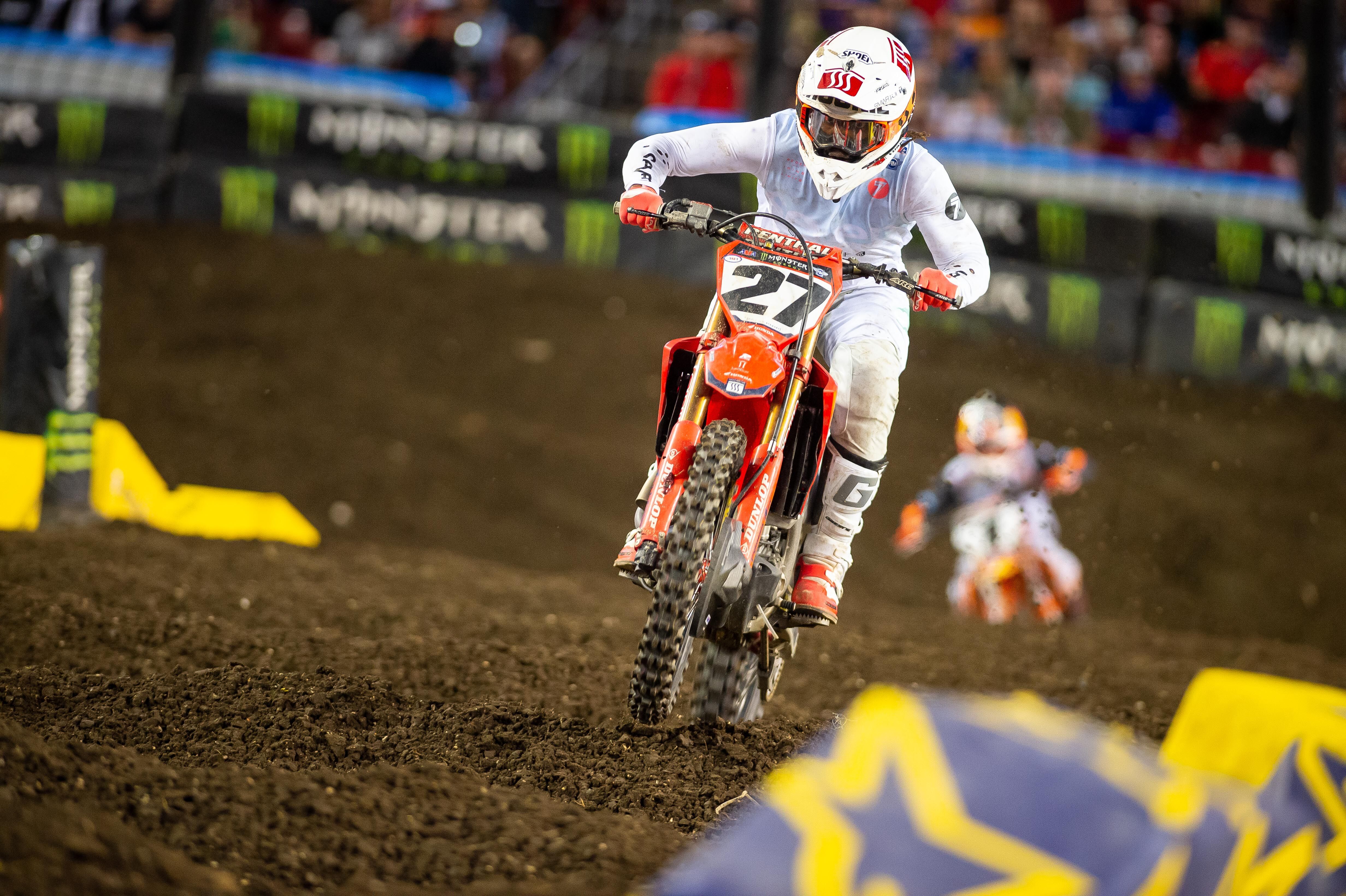 Malcolm Stewart: Just when you thought Mookie was going to podium in Tampa while big brother was watching, he kind of pulled the ripcord a little. Fitness came into play and Stewart seemed to lose his steam with about 8 minutes left in the main. If the Tampa track had more than eight whoops in the track design, we might have seen Mookie get his first podium. Even though it takes more energy to ride whoops, I honestly think he's that good in them that he can separate himself from others more. Kudos to Tony Alessi and Mike Genova for hiring Mookie as well as Justin Hill. Both have been very good this year.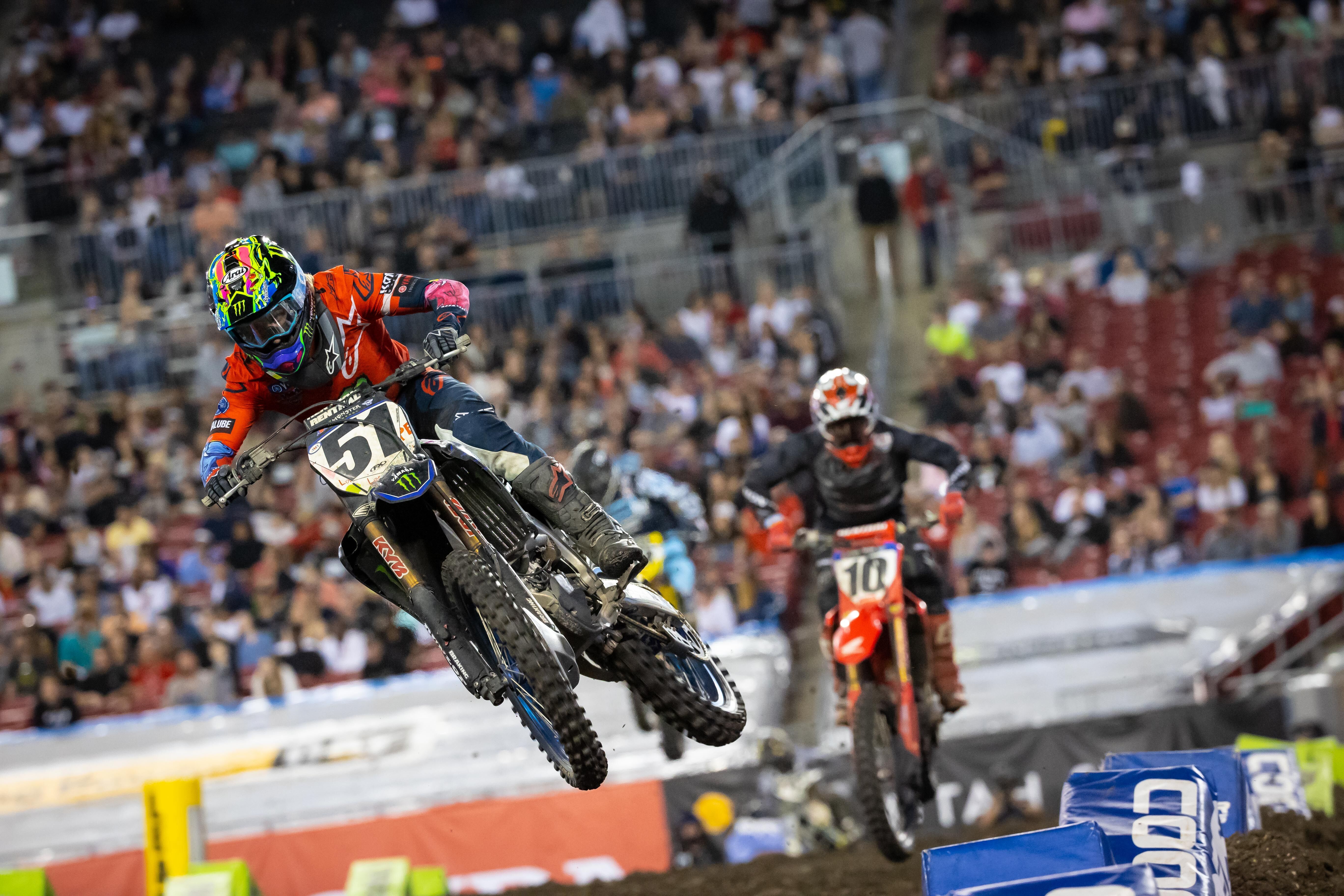 Justin Barcia: Dude! The case to loop out over the triple in qualifying was brutal looking and Barcia seemed unfazed. It's crazy to think that these guys can have huge crashes and then come back to have a race like Barcia did. Barcia came back from 14th to 4th and was only six seconds off of Roczen at the checkers. Barcia is hanging tough in the points and now to have Villopoto around for a little help will not hurt Bam Bam either.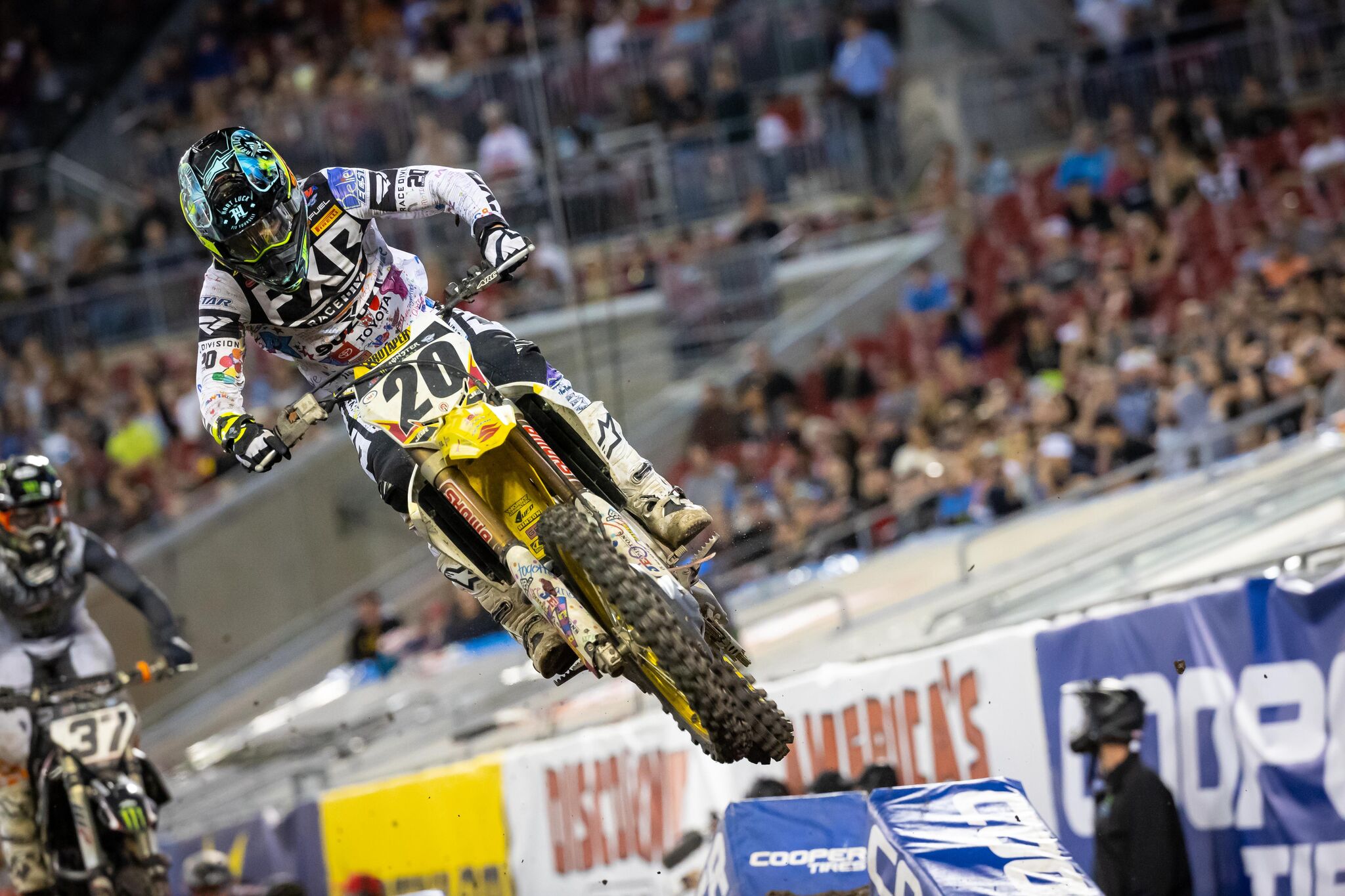 Broc Tickle: Not bad for a guy who hasn't raced in a bit eh? Broc's 12th is not earth shattering, but it's a great start and really helps JGR when they need it most. Look for Broc to loosen up and get into the top ten in the coming weeks.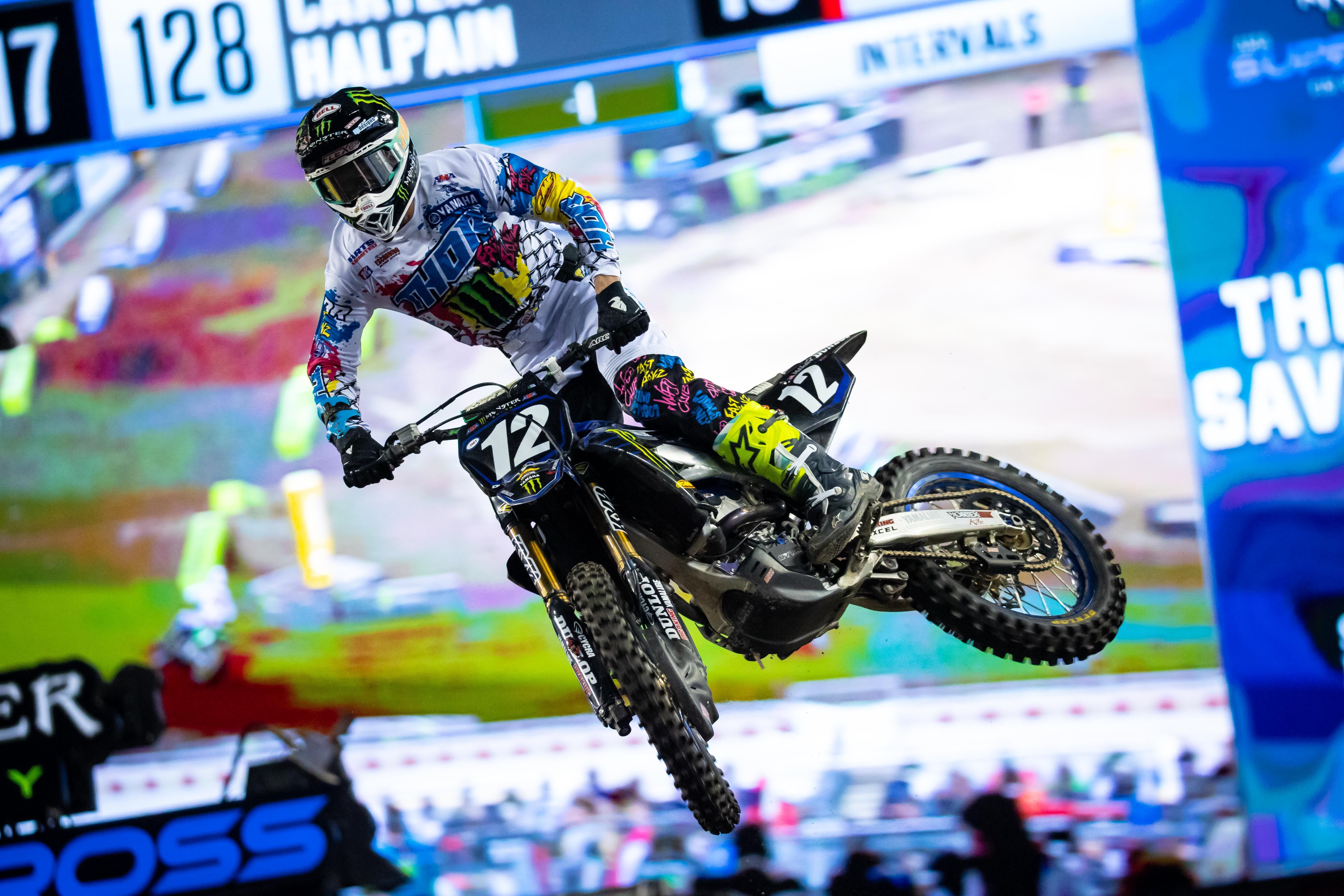 Shane McElrath: This was my series pick before the season started because of two reasons. What were they? Shane is on the fastest bike in the class and has a blend of aggression and technique, similar to Tomac. He was one of the only 250 riders to triple through the sand rollers with ease and had a crap ton of entrance speed into the whoops. I feel like this is Shane's title to lose. Did I mention he will get good starts too?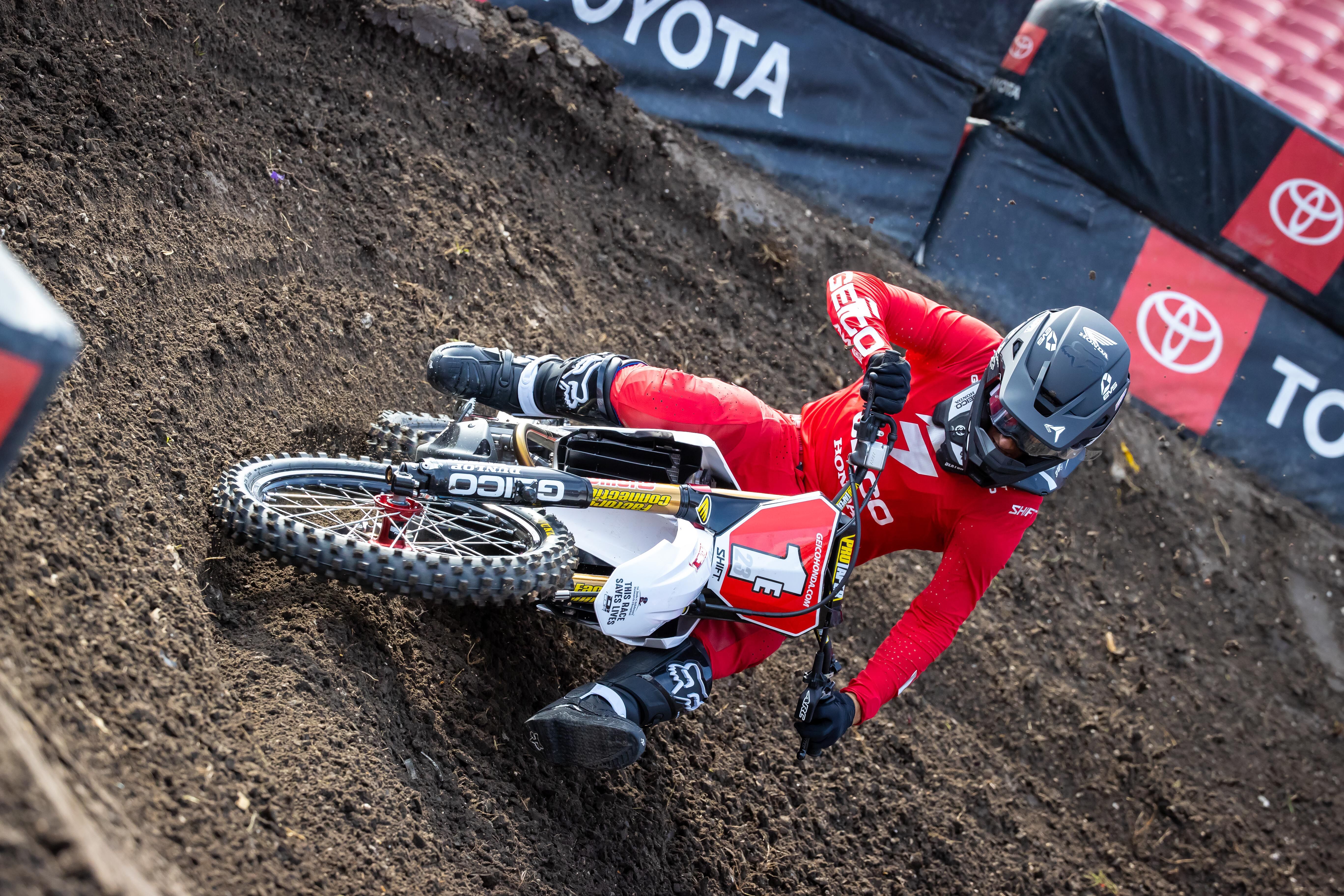 Chase Sexton: Chase is the smoothest rider in the 250 field, but I feel he may lack some intensity when it comes time to banging some bars. I will say that the Geico Honda looks to be very good this year as Chase didn't have to seat bounce the 3-3 rhythm before the triple. Most riders had to pull up and seat bounce, but Chase simply stood up and soaked up each take off with ease. Chase is pretty to watch ride. Yes, I said "pretty".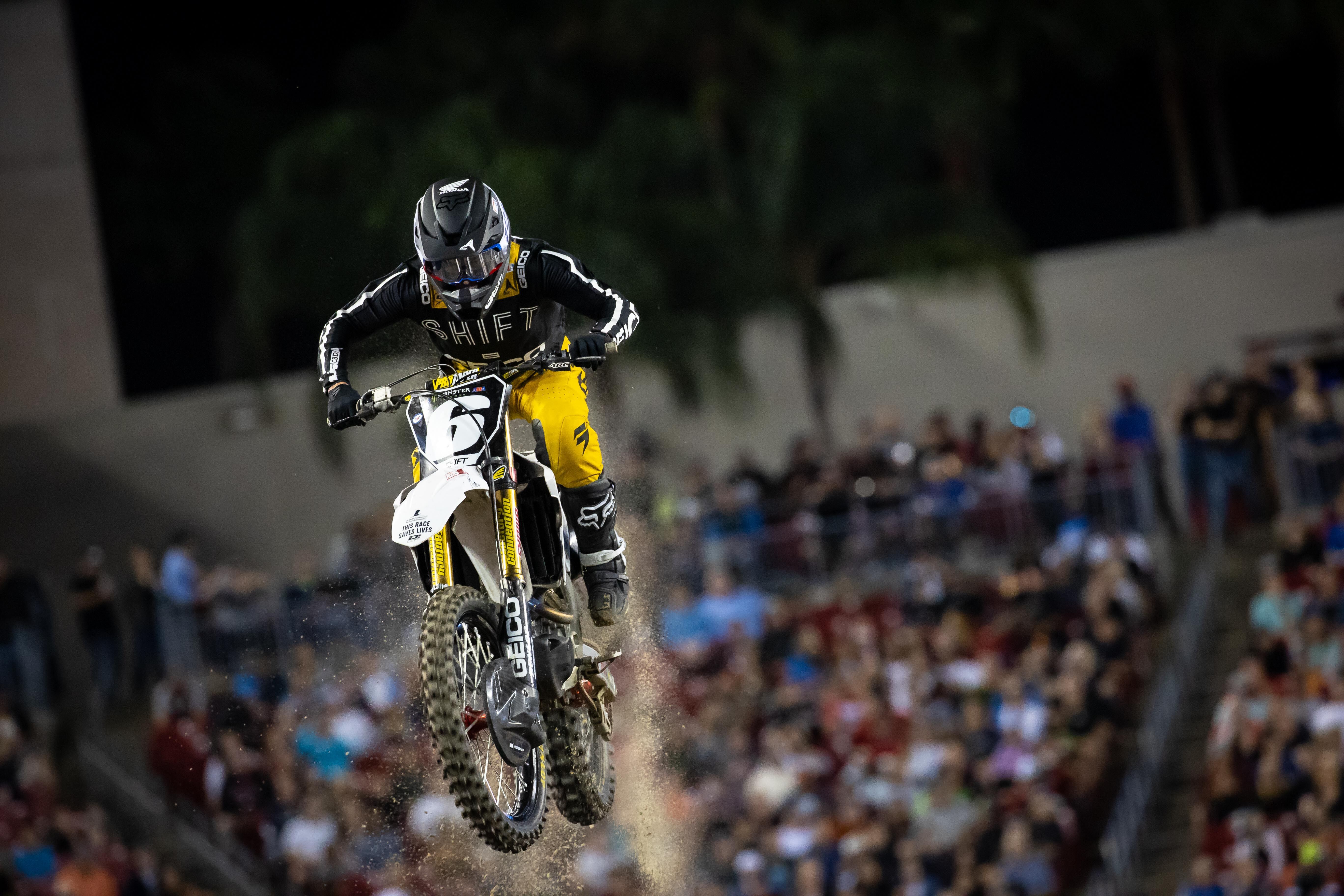 Jeremy Martin: It's pretty bad ass that J-Mart gets a podium in his first ride back. You're not going to find a harder working 250 class rider, but J-Mart still needs some whoop speed to be in the realm of Chase or Shane. I feel like if there is a longer whoop section we might see J-Mart struggle a little more than we did in Tampa.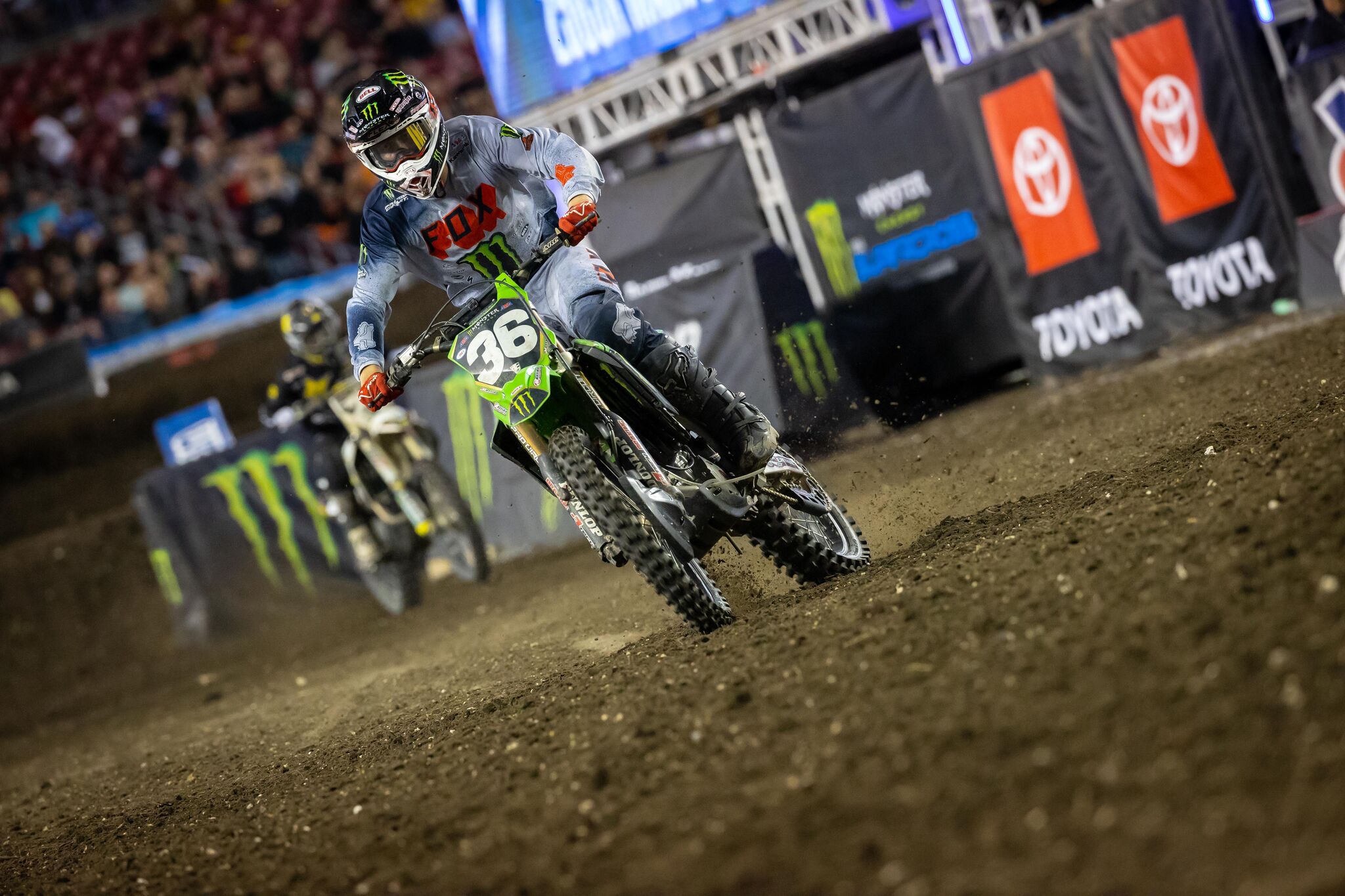 Garrett Marchbanks: Marchbanks is training with Tedesco and having that kind of guy in your corner at Garett's age has to be a huge help! I feel like Marchbanks Tampa ride will kind of go under the radar, but if you come from 11th to 4th in the main event you have to be hauling some serious ass. Look for this kid to get better at each round and with longer whoop sections on tap, look for the lanky Monster Energy/Pro Circuit rider to improve on his fourth place finish.