Arlington proved to be a an exciting Triple Crown that not only had some exciting racing, but also crashes that took out quite a few top competitors. Here are a few things that I noticed that maybe you could relate to you as well from Arlington.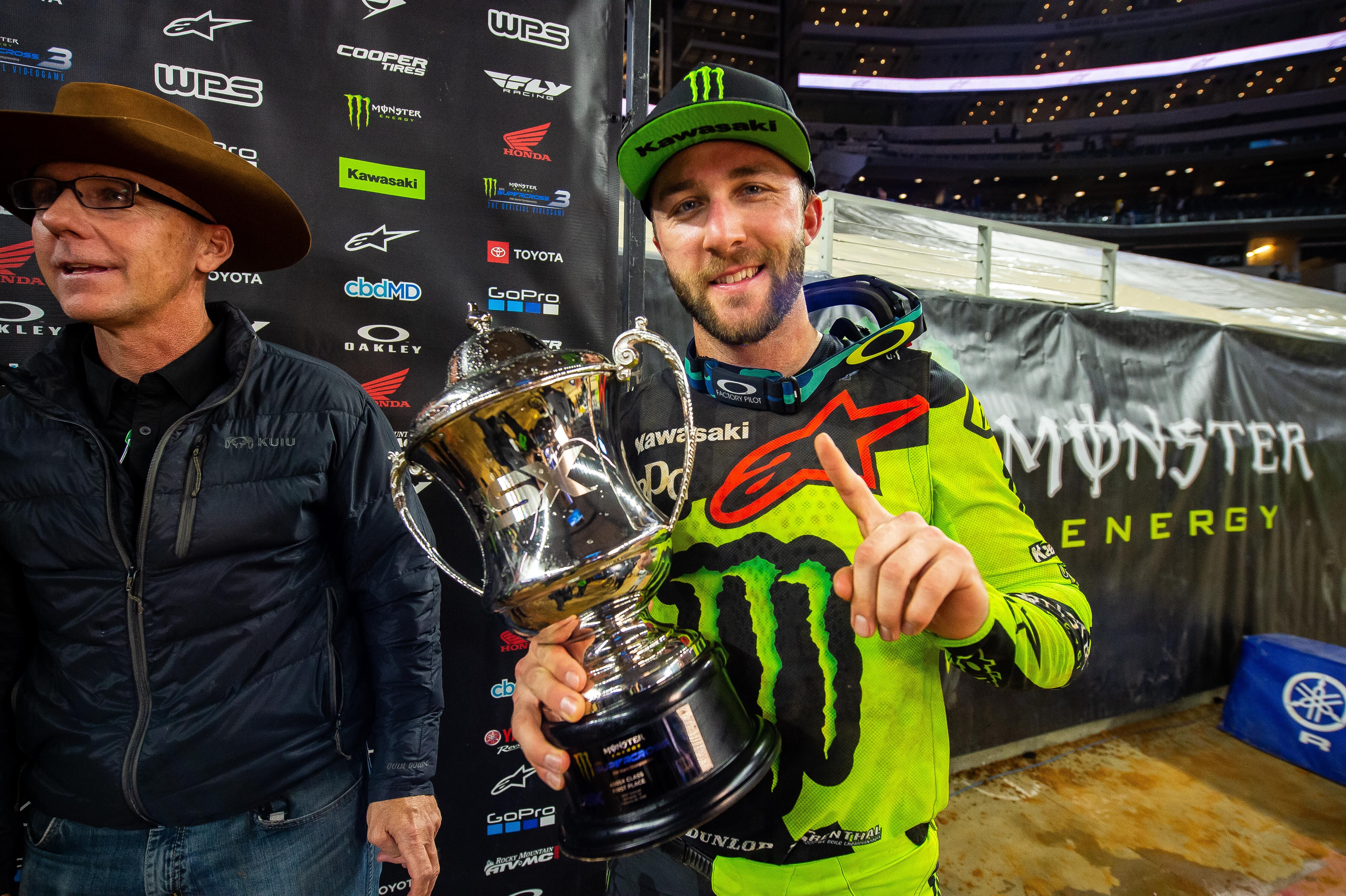 Eli Tomac: Eli is figuring out his starts a little bit more. He was up near the front in two of the three mains and seems a little more patient to make moves on riders ahead of him. The only thing I didn't really like was that sudden move over before the triple on Roczen. Did you guys see that? That was gnarly! Tomac basically chopped off Kenny as they were both going up the face of the triple. Not cool! Kenny then had to basically shut the throttle off or else they both would have been in a heap. I just thought that was a little more of a dangerous move than it needed to be. Tomac already had the inside line on the next corner too so why do that? Past that I thought Tomac was incredible and he was railing bowl turns better than any one else Saturday night. His corner speed is insane and watching him over jump stuff on purpose is not done by anyone else in the class.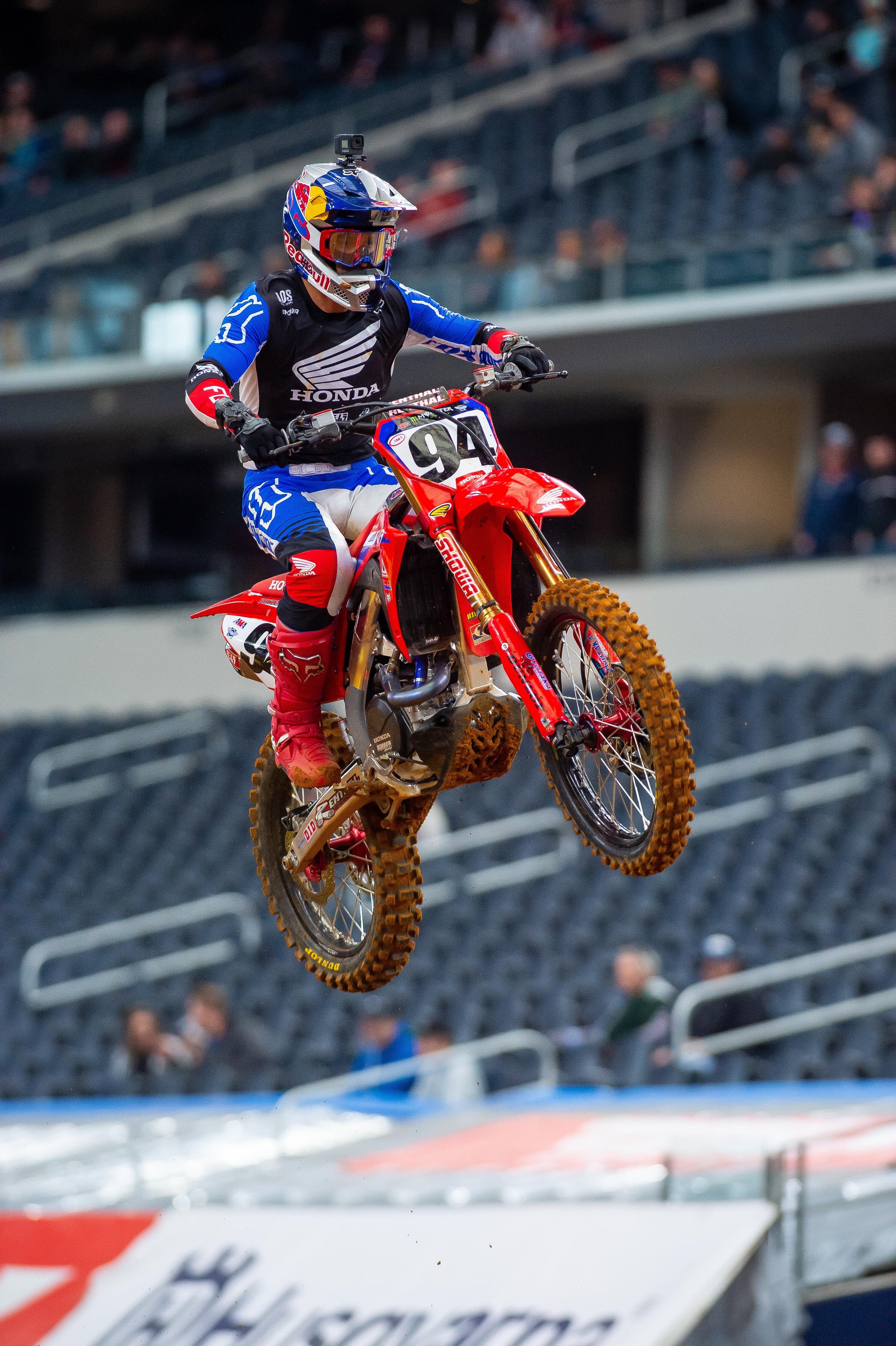 Ken Roczen: Where did Kenny go the second main event? It seemed kinda of odd that he would not even be close to the front right? He mentioned that he didn't "feel" good the second main event so here's to hoping that his health is doing good and he's not getting that dreaded summer time fatigue bug he had last year. I don't even want to say that word. The dreaded "E" word!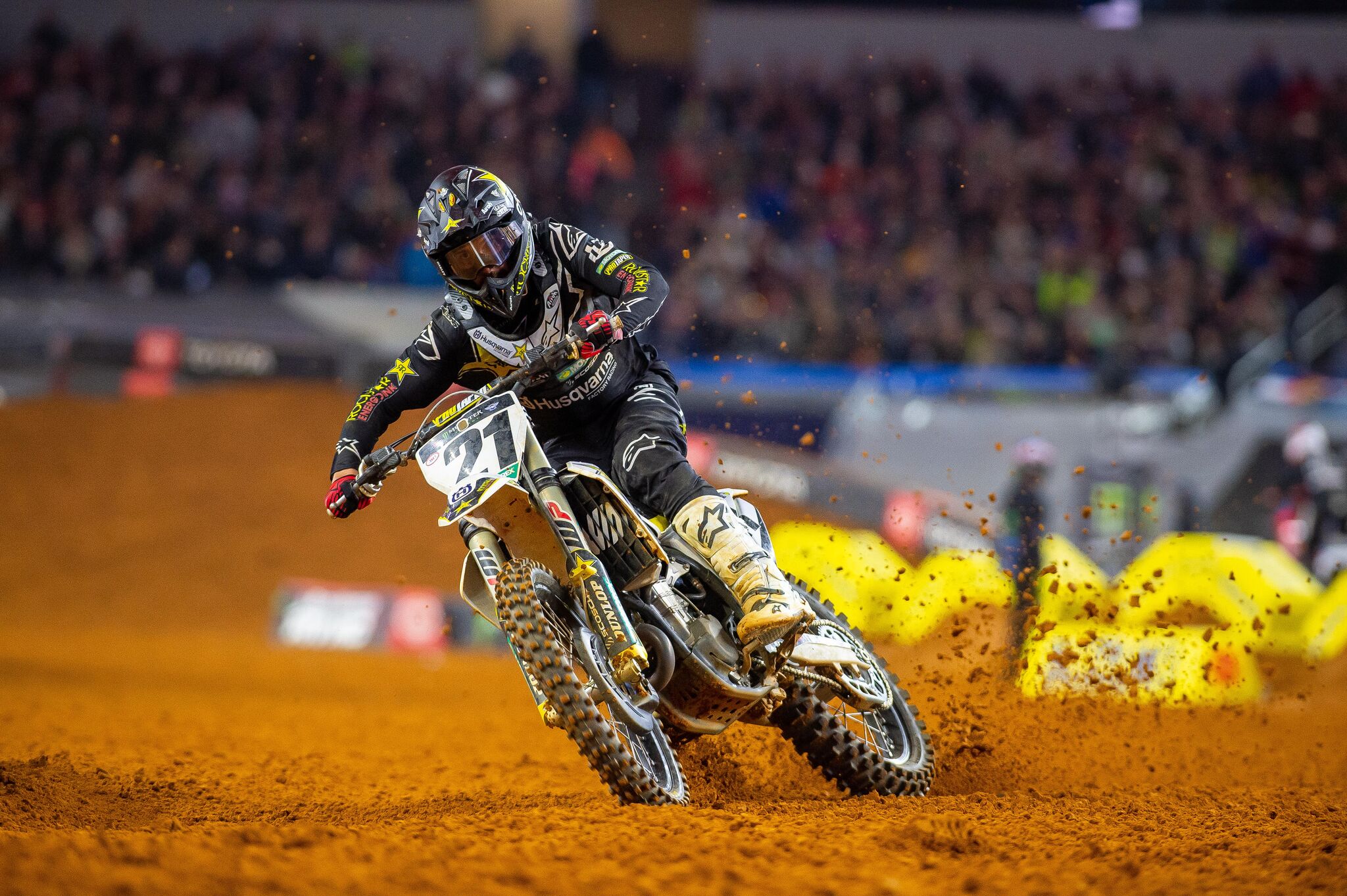 Jason Anderson: How about JA wheeling over one of the rhythm jumps in the third main? I don't think it was that much faster than singling over it, but it sure looked bad ass. Anderson is one of those riders that uses his legs to his advantage, yet to me, is still not the greatest through the whoops. Then you have a guy like Baggett that is shorter and kills the whoops! Weird. It's nice to see Jason back up on the podium and in the mix up front. I like this because I know if he gets a taste of the podium again he will become a bigger pain in the ass for the other riders in the class, which makes for great racing for us fans.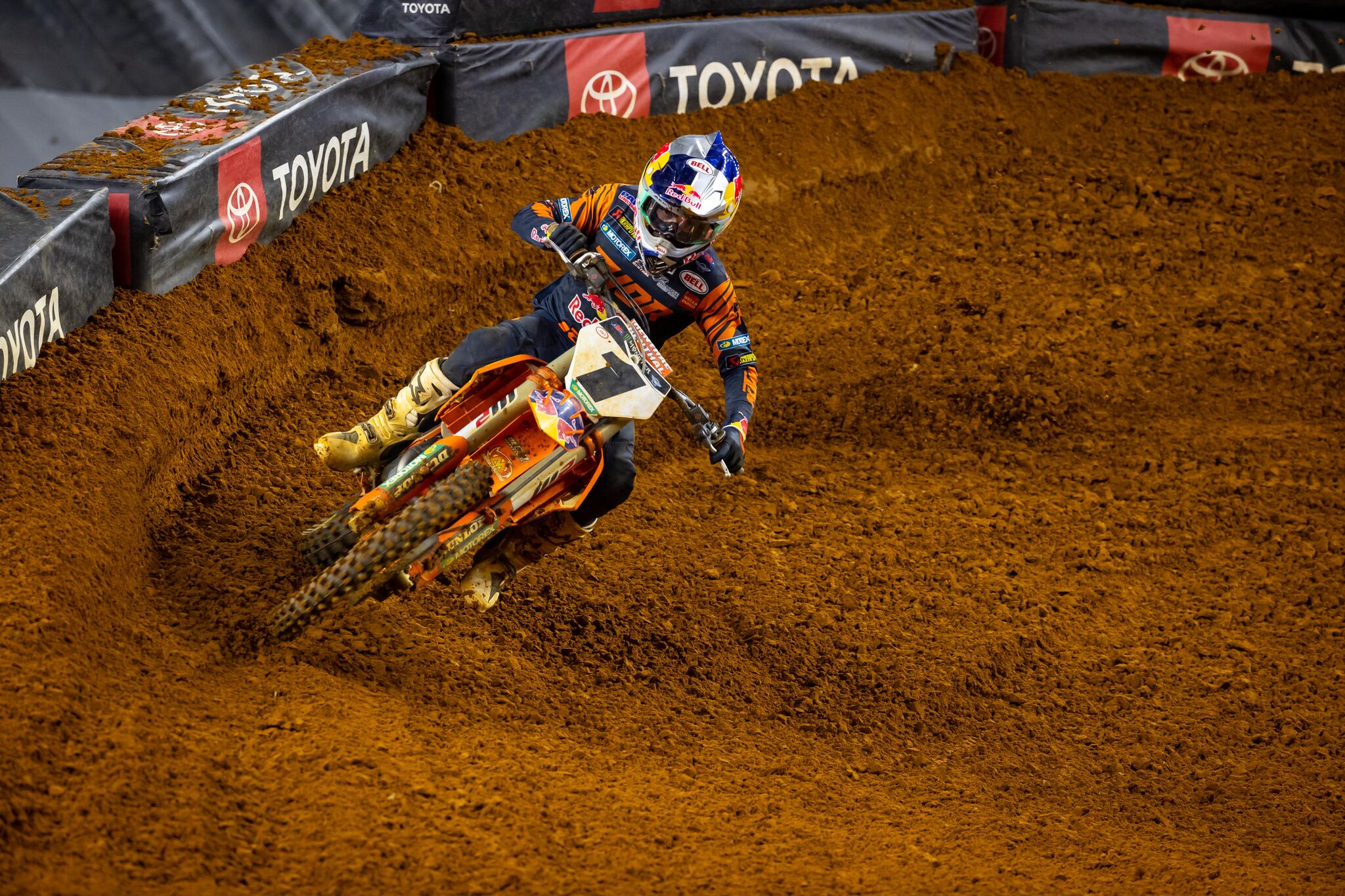 Cooper Webb: Damn it! Coop got lucky on that one! I am glad that all he has is some bruising and a hematoma after that body slam to the concrete. He is going to have some rough mornings ahead and to get him back on the bike next week is going to take a lot of mental strength with how sore he will be. Coop didn't look good in the whoops the first main event, but with them breaking down with each passing race I think he would have been better in mains two and three. Jumping the whoops is common place people, so get on board! Here's hoping that Webb heals up quickly because he was the one rider that gets better as the season wears on. To me the other two riders behind Tomac in the series don't normally have great track records at closing in on the competition as the series wears on.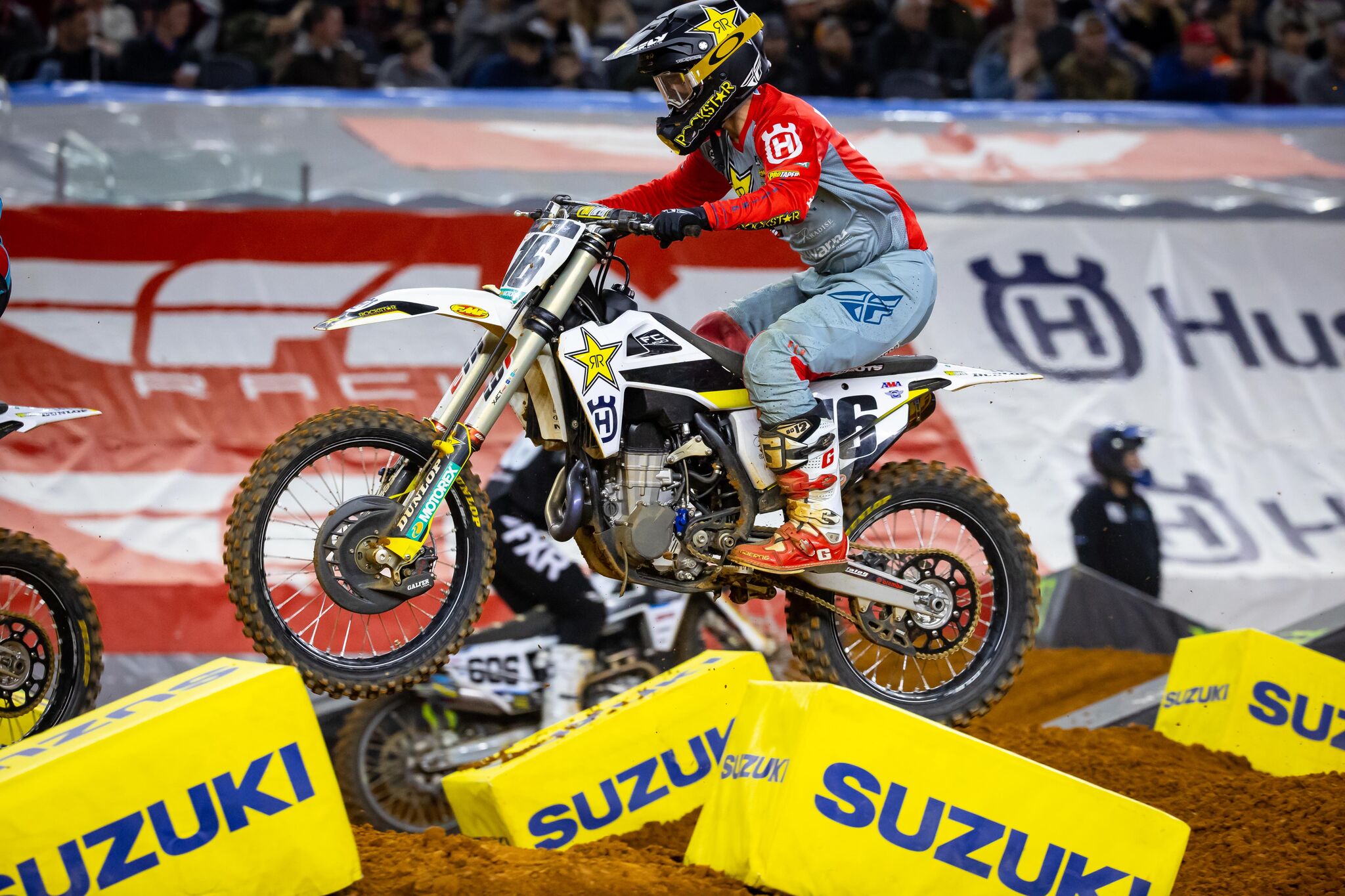 Zach Osborne: I was beginning to get worried that Zach ran over a black cat or something, but he's back people! A top five will do him some wonders and leading laps also will get him the confidence that he's been searching for lately. Zach has had some big crashes this year and this solid finish will help him smooth out a little.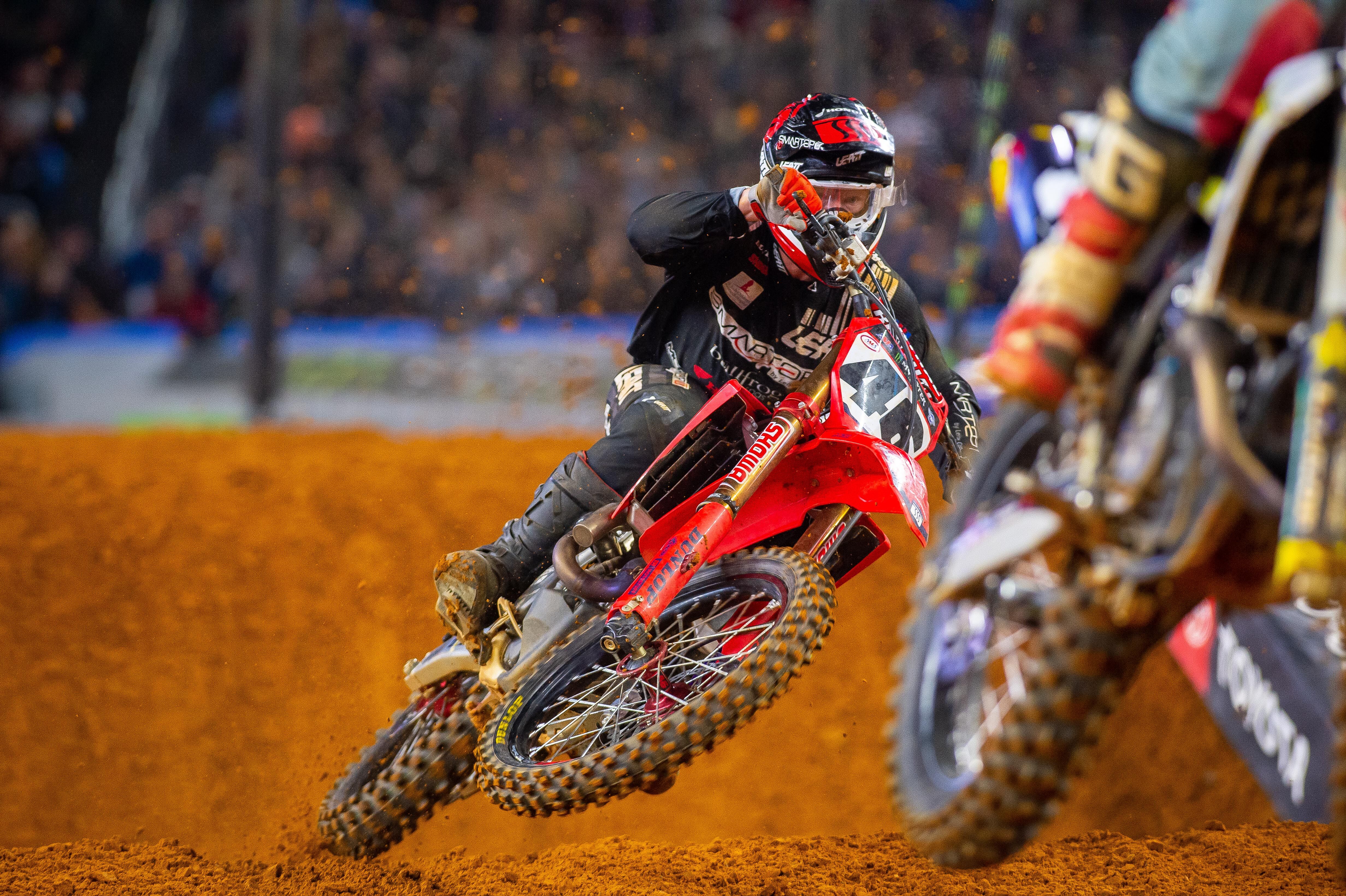 Justin Hill: I don't know about the fanny pack, but damn, I like Hill Jr. He's just such a happy genuine kid that it's hard not to like him. He is also fun to watch ride and with the fastest qualifying time I thought for sure we would see a podium at this Triple Crown. However, Hill needs to work on his racecraft a little more in order to stay out of trouble. The crashes he had in Dallas hurt his overall a lot, but man was he ever fast. He worked his way up that first main and almost passed Tomac for fifth at the checkers. That's impressive. I like that he is an outside of the box kind of rider and that makes it fun for us die hard Moto geeks to watch. He will be one of the riders I watch from here on out. 
Chad Reed: Chad qualified decent this weekend! I know that Chad got a couple extra parts from XPR this week to try (clutch arm and ECU setting) and although I don't know if those helped or not, he did look better this weekend. The old Chad Reed through the whoops seems to be missing this year, so let's hope he finds the setting that he likes, so we can see more of Chad up near the top eight in the coming races. 
Chase Sexton: Sexton's style is immaculate! I talked about this last week, but my god does he have great posture on the bike. I think I hit the rewind button at least five times on a bowl corner that he stood all the way through going about 30mph! He almost dragged his bar while standing up and then soaked up the next rhythm like it was nothing. I can't even tell you how much strength it takes to do that the entire main event. His whoop speed is as good as Mcelrath's (maybe better) and his Honda is able to cut down from turns earlier than other machines. To me it's going to be hard to beat this kid unless you knock him down.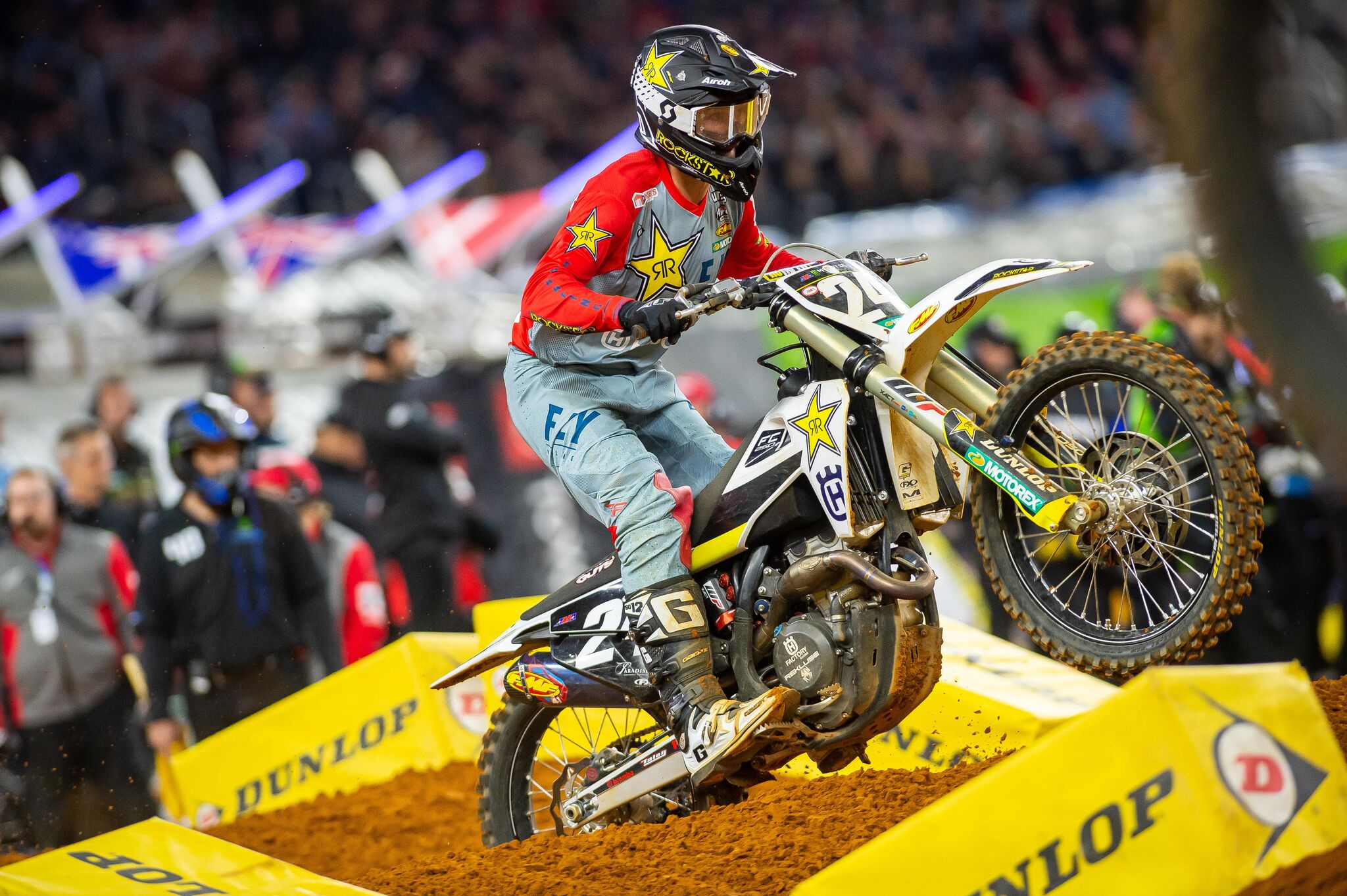 RJ Hampshire: Speaking of knocking Sexton down, RJ rode awesome Saturday night in Dallas! I thought it was funny that Carmichael said that RJ's move was super aggressive because I thought it was fine. Flat corner, dive underneath, bump the other guy a little, isn't that what a proper block pass is all about? RJ compliments his steel frame on his Husqvarna a lot and I can appreciate his comments because when I ride a steel frame bike I also feel like I can do certain things better than on an aluminum framed machine. He likes that he can jump through nasty whoops better and that is because the steel frame has more feel in the cupped out whoops, with less deflection than on aluminum framed bike, like his Honda last year. The Honda is stiffer and is great when skimming, but when the whoops get broke down the Honda will not be as good unless it's directly set up for the end of a main event. The steel frame has a blend of stiffness and flex where it can do both very well. Oh and what about RJ's #Homelife comment on the podium? This makes me happy that he's happy at home and therefore can go out on Saturday night, clear minded and send it. Clear eyes, full hearts, can't lose. #Homelife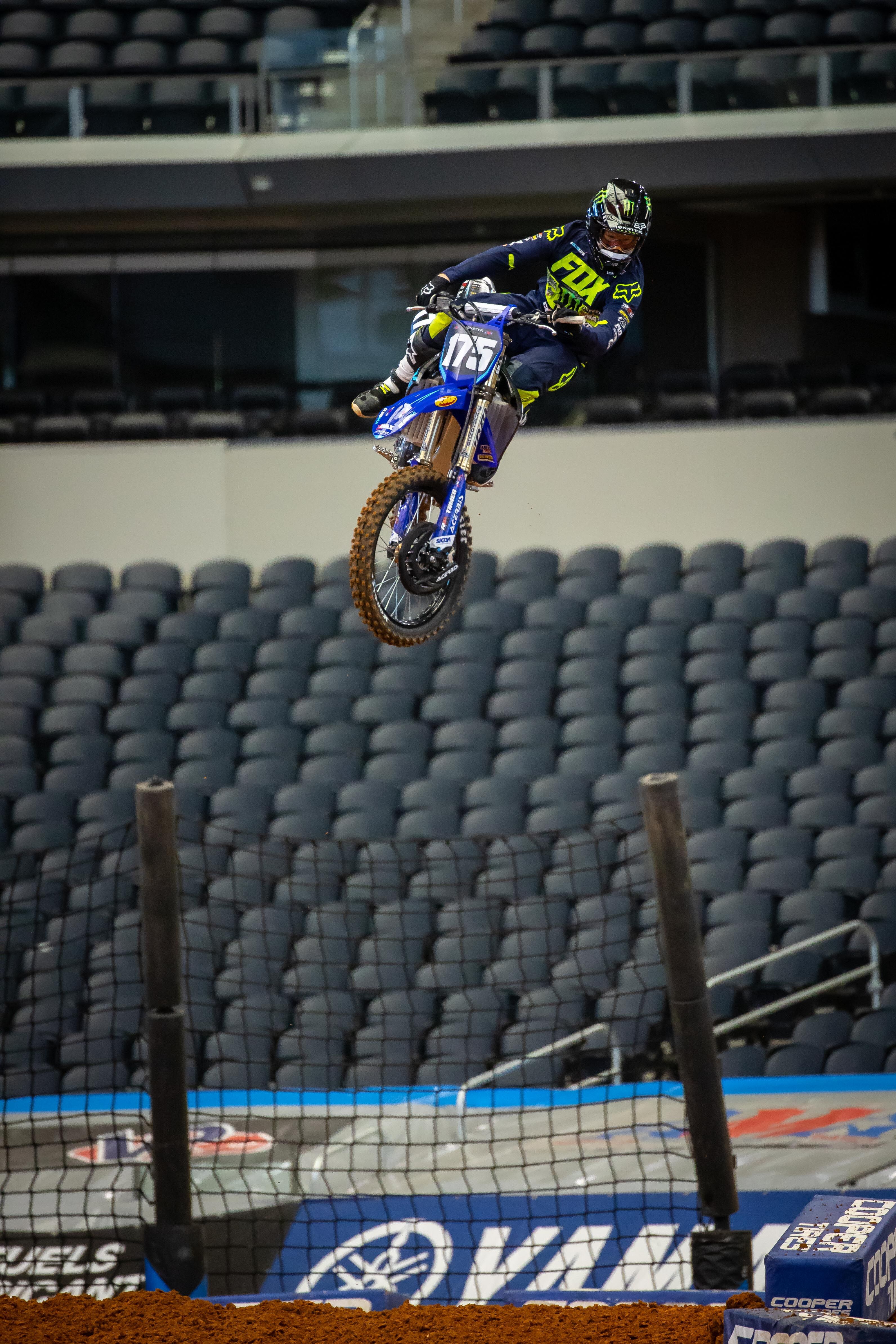 Josh Hill/Joey Crown/Enzo Lopes: The three Club MX riders were damn good in Dallas and I was surprised how long Joey stayed up near the front in main two! I know that Hill rode the YZ250F before he committed to the east coast and commented how good the bike was and that had a big influence on him even considering to ride the 250 class. Enzo didn't have much going on for 2020, but Club MX stepped up and gave him a good bike/support and to me that was smart. Lopes is an underrated talent that didn't get enough time to show what he can do. He was fresh off the amateur scene and got on a JGR Suzuki, but had some bad luck with that. Not shocking right? Poor JGR! Now when you get on a lower scale team like Club, with less pressure, with a young talent, to me that is a recipe for success. These three riders are on a low stress ride with a great dirt bike under them. It wouldn't surprise me to see any one of these guys in the top five more this season.